Get connected with our daily update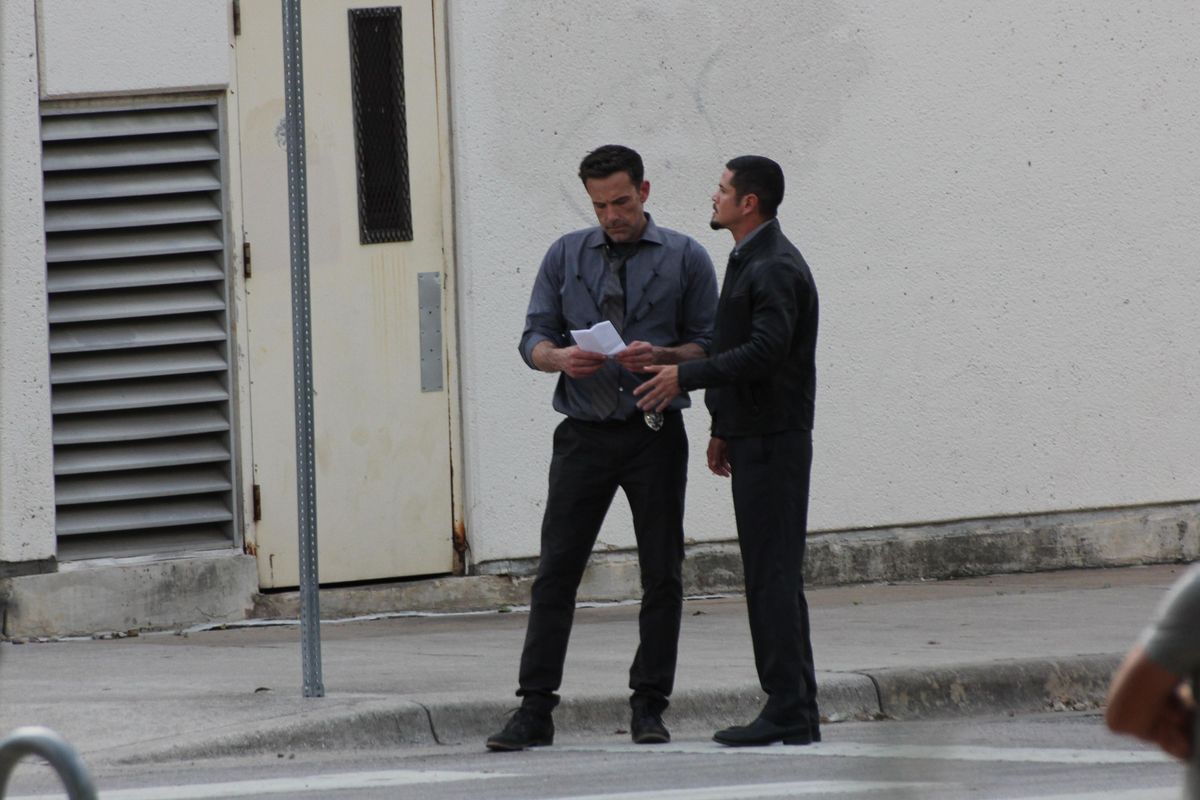 Ben Affleck has been spotted in Austin shooting his new movie, "Hypnotic," which is filming at the Federal Courthouse on 4th and San Antonio Streets in Austin.
---
Hordes of cars and heavy-duty equipment have the section of 4th Street, from the courthouse to the edge of Republic Square, blocked off for filming, which is set to continue through Nov. 17. One of the workers on set who did not disclose his name said the crew will be filming until around 10 p.m. today.
The movie, brought to life by Austinite and "Spy Kids" director Robert Rodriguez, follows Affleck in the role of a detective who becomes enveloped in a mystery involving his missing daughter, a string of high-profile crimes and a secret government program.
New Austin transplant Carole Cline lives nearby, so she watched the crew film for a few hours. Cline said one of the props set up in front of the steps of the courthouse—a hotdog stand—looked so realistic she almost went up to order before she noticed the equipment.
Cline said she watched Affleck film a scene where he was running down the courthouse steps in the opposite direction of a crowd passing by and that he had to repeat the sprint "at least 20 times."
Shortly afterward, the crew shifted to filming in the street for what appeared to be a car wreck scene. Three cars were tightly clumped together along with a steady stream of fog, a prop police car, an ambulance and a fire truck.
Affleck and partner Jennifer Lopez have been renting a condo in Austin while "Hypnotic" is filming, so keep an eye out for the high-profile couple around town. Affleck will also be seen in at least four movies coming up: DC's "The Flash," George Clooney's "Tender Bar," Ridley Scott's "The Last Duel" and Adrian Lyne's "Deep Water."
Enjoying Austonia? Signup for our newsletter to get daily Austin news, straight to your morning inbox!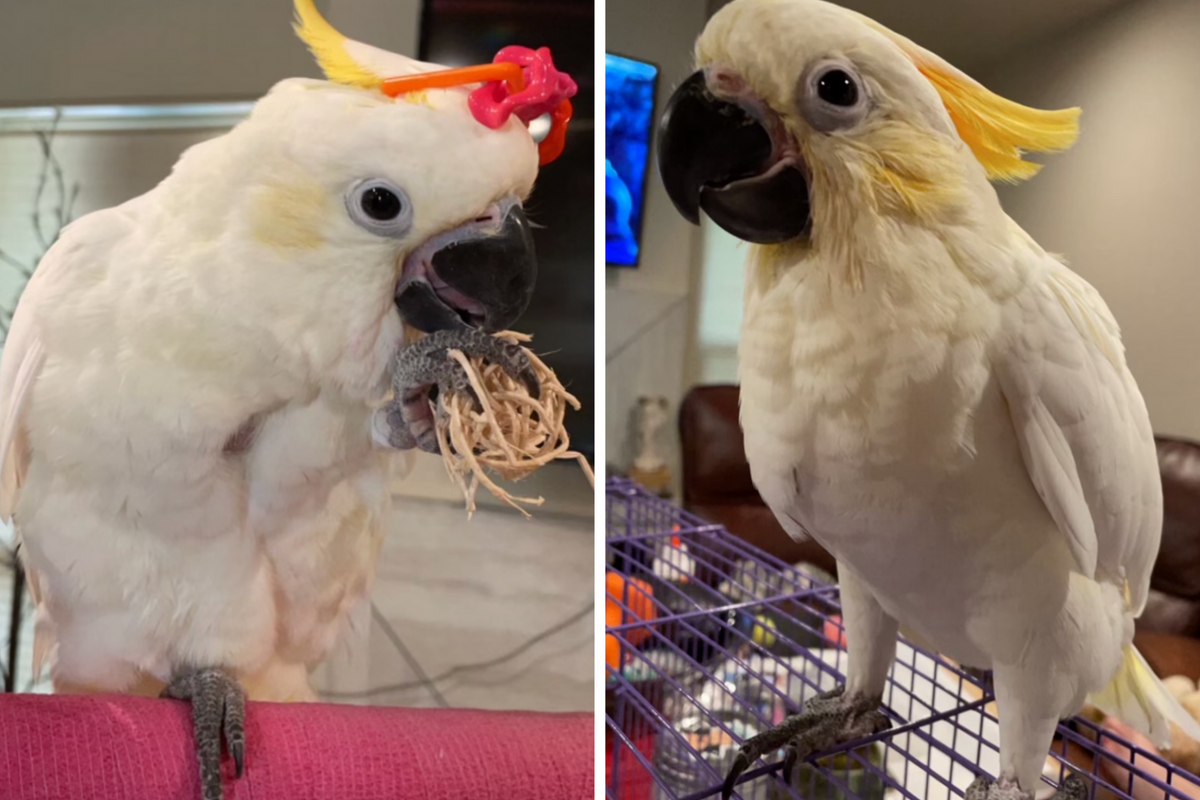 A big-money bird has been stolen from a northwest Austin pet store.
Kelsey Fernandez, the owner of a $6,000 sulphur and citron-crested cockatoo named Lemon Grab, said the emotional support animal was taken from the Gallery of Pets store, around closing time on Sunday.
"I've struggled with mental illness my entire life, and ever since I got him I've been doing so much better," Fernandez told Austonia.
The $6k cockatoo is young and will starve unless he is fed by hand, Fernandez said.
In a surveillance video, a man appears to have something under his shirt as he and two others exit the business around the same time the store believes that Lemon Grab was stolen.
Fernandez said a report has been filed with the Austin Police Department with an $1,000 reward for his return.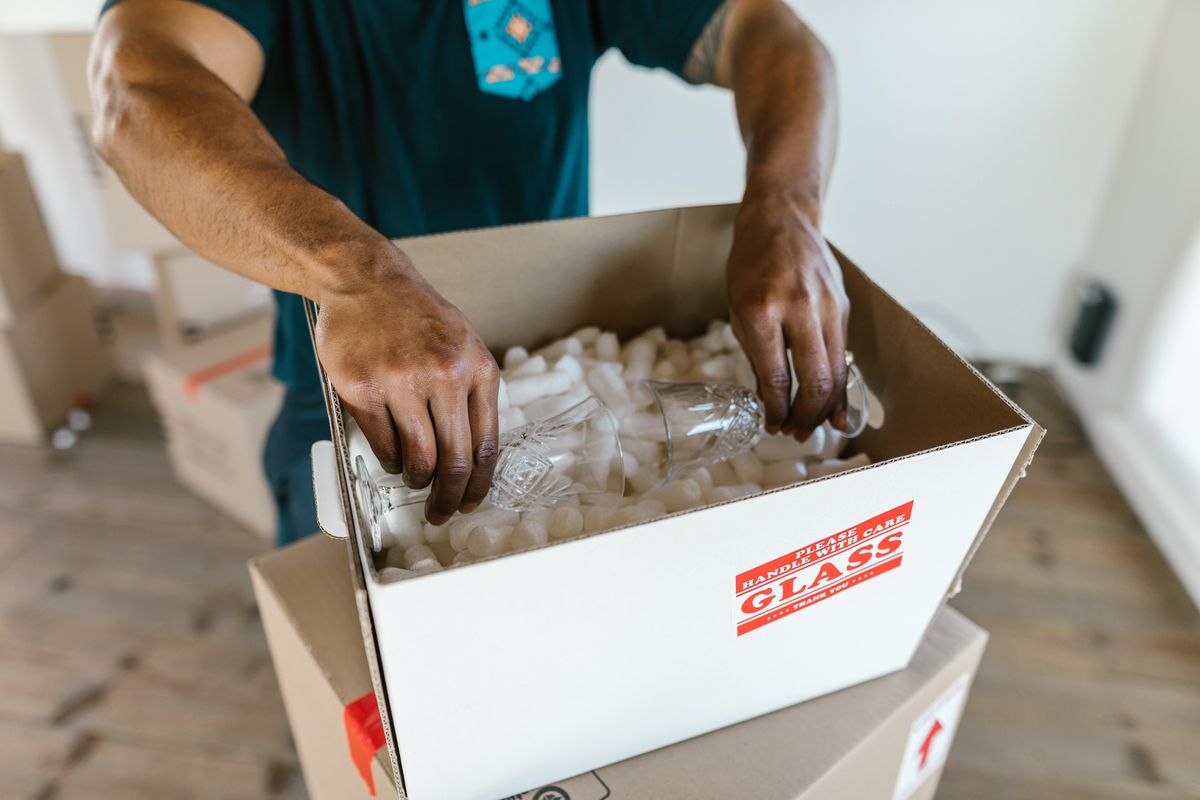 Introverts and personal space lovers may not want to make the move to Austin anytime soon: The Texas capital saw a bigger increase in one-bedroom rent prices than almost any other U.S. city in April, according to a Rent.com report.
Austin's one-bedroom rent has more than doubled—a 112% increase—from April 2021 to 2022, the report said. Only Oklahoma City saw a higher year-over-year increase with a 133% jump.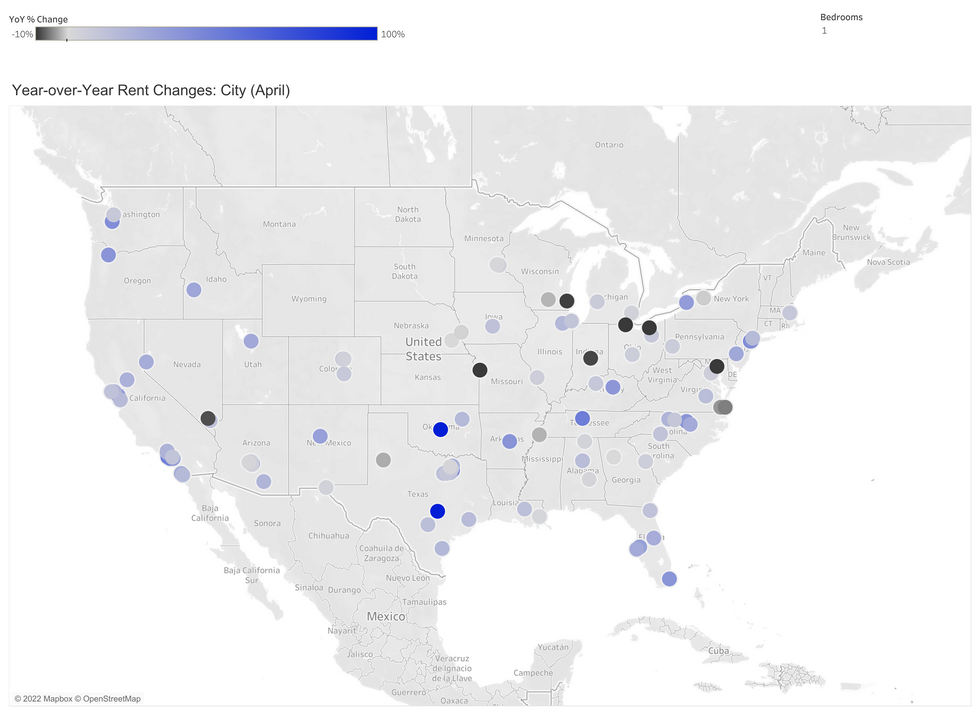 Austin also had the fourth-highest increase in two-bedroom rent, with a 50% increase in the past year. The city joined a nationwide trend where rents were up 8.3% year-over-year across the U.S, a trend exacerbated by a 6.2% increase in inflation in the same time period.
But "not everyone is experiencing inflation the same way," Redfin Deputy Chief Economist Taylor Marr said in the report, and a brunt of the load has gone to cities with more move-ins. While over 90% of state rental markets increased in the last year, that jump was seen most in Sun Belt states, including Texas, Arizona and Florida.
Even with breakneck increases in rent, however, Austin's rent prices still haven't cracked the top 10: the city's one-bedroom apartments are the 12th most expensive in the nation with an average price of $2,918. Meanwhile, its two-bedrooms fall behind Texas cities Frisco, Dallas and Plano and come out 34th on the list with a $2,302 average monthly rent.