Get connected with our daily update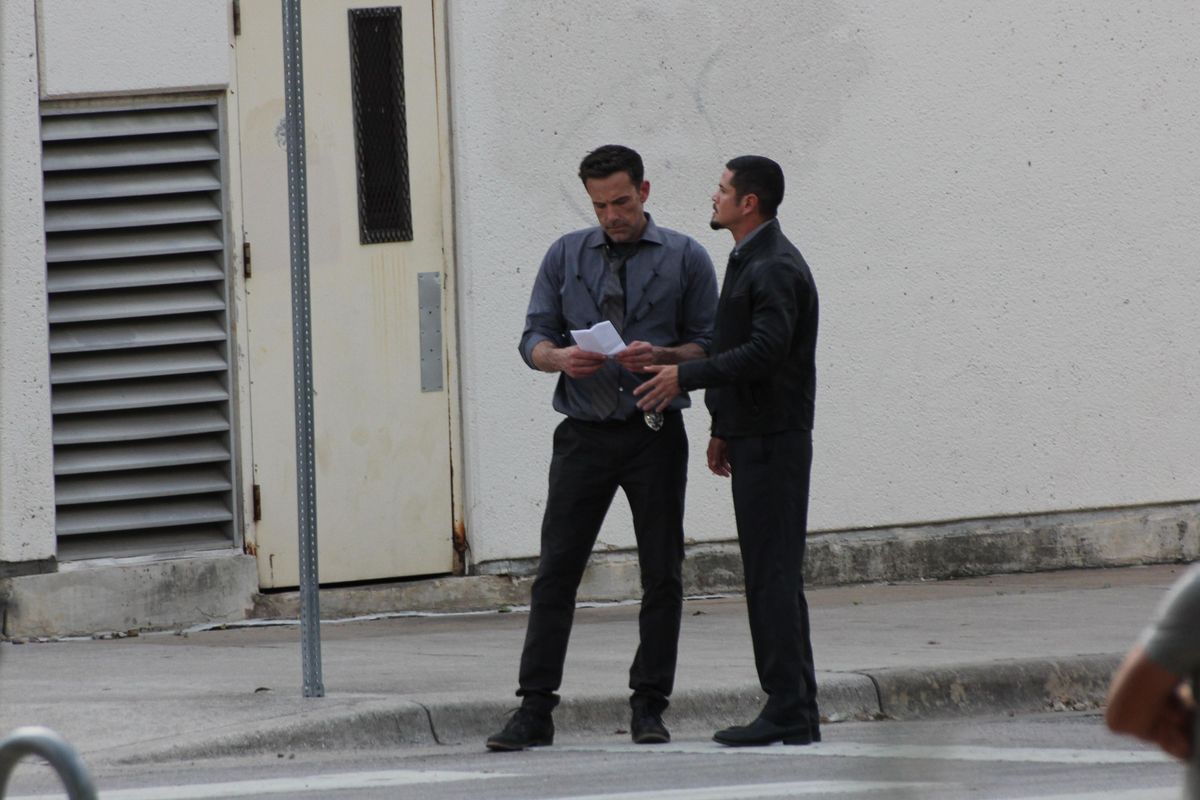 Ben Affleck has been spotted in Austin shooting his new movie, "Hypnotic," which is filming at the Federal Courthouse on 4th and San Antonio Streets in Austin.
---
Hordes of cars and heavy-duty equipment have the section of 4th Street, from the courthouse to the edge of Republic Square, blocked off for filming, which is set to continue through Nov. 17. One of the workers on set who did not disclose his name said the crew will be filming until around 10 p.m. today.
The movie, brought to life by Austinite and "Spy Kids" director Robert Rodriguez, follows Affleck in the role of a detective who becomes enveloped in a mystery involving his missing daughter, a string of high-profile crimes and a secret government program.
New Austin transplant Carole Cline lives nearby, so she watched the crew film for a few hours. Cline said one of the props set up in front of the steps of the courthouse—a hotdog stand—looked so realistic she almost went up to order before she noticed the equipment.
Cline said she watched Affleck film a scene where he was running down the courthouse steps in the opposite direction of a crowd passing by and that he had to repeat the sprint "at least 20 times."
Shortly afterward, the crew shifted to filming in the street for what appeared to be a car wreck scene. Three cars were tightly clumped together along with a steady stream of fog, a prop police car, an ambulance and a fire truck.
Affleck and partner Jennifer Lopez have been renting a condo in Austin while "Hypnotic" is filming, so keep an eye out for the high-profile couple around town. Affleck will also be seen in at least four movies coming up: DC's "The Flash," George Clooney's "Tender Bar," Ridley Scott's "The Last Duel" and Adrian Lyne's "Deep Water."
Enjoying Austonia? Signup for our newsletter to get daily Austin news, straight to your morning inbox!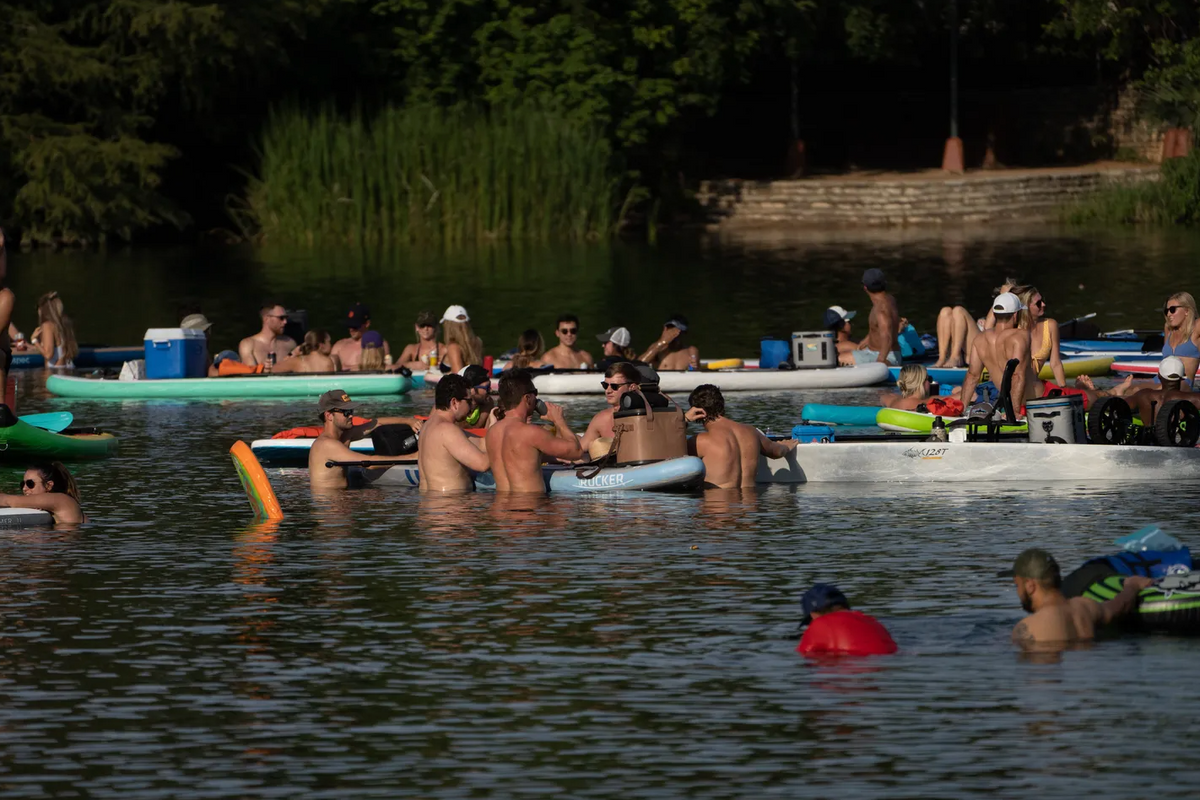 When Mark Coffey moved to Austin in 1986, it was the land of Stevie Ray Vaughan shows, MTV and new opportunities.
Now, it may be the land of limited housing, property tax hikes and California license plates—but many are still choosing to stay for remnants of that old-school charm.
Austinites love to lament the loss of "Old Austin"—they've been saying it since 1884. And with one-bedroom rents up 112%, home appraisal rates up 56% and the cost of living on a seemingly endless upward trend, it's hard not to see Austin's past through rose-tinted lenses.
But even in money-stretching times like these, some Austinites are taking a break from their usual complaints to remind themselves why they choose to stay.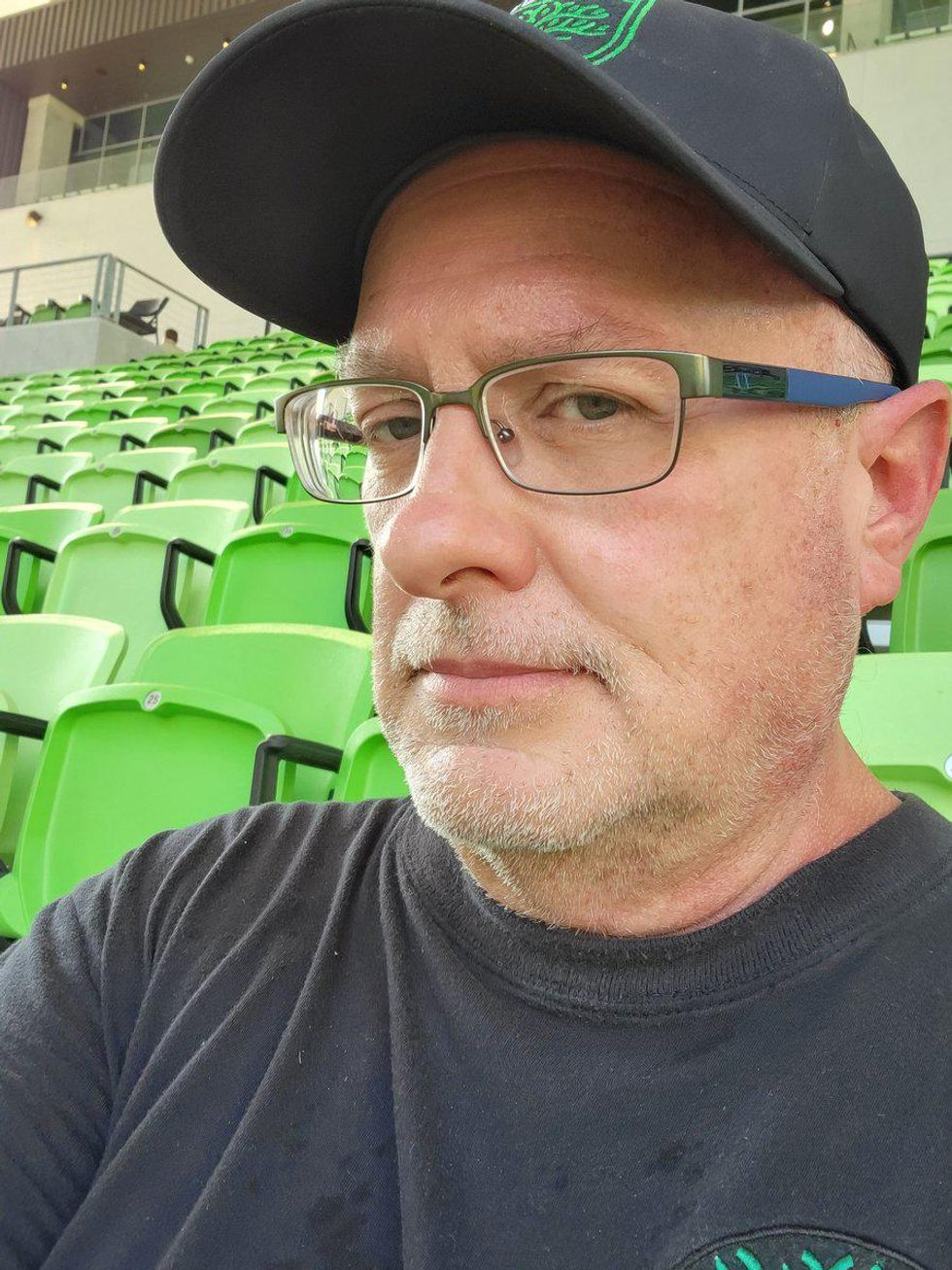 Mark Coffey has stayed in Austin for decades due to its uniqueness, inclusivity and community. (Mark Coffey)
As a near-original Austinite, Mark Coffey didn't have too much trouble buying a house or finding a job with pension benefits at a local utility service decades ago. Still, he said he's stayed in Austin for more than financial security.
"Despite the cost of living, the brutal heat and traffic... I think the trade-off is that Austin has always kind of had that sense of possibility," Coffey told Austonia. "Of all the cities in Texas, it's been the most open to change and future possibilities and I don't think that's ever completely lost."
Austin's unique spirit has attracted like-minded small-town Texas kids looking for community. Gabriel Rodriguez, who grew up in the Rio Grande Valley, moved to Austin a few years ago after graduating from Texas State University and still hasn't become bored with the vibrant live music scene.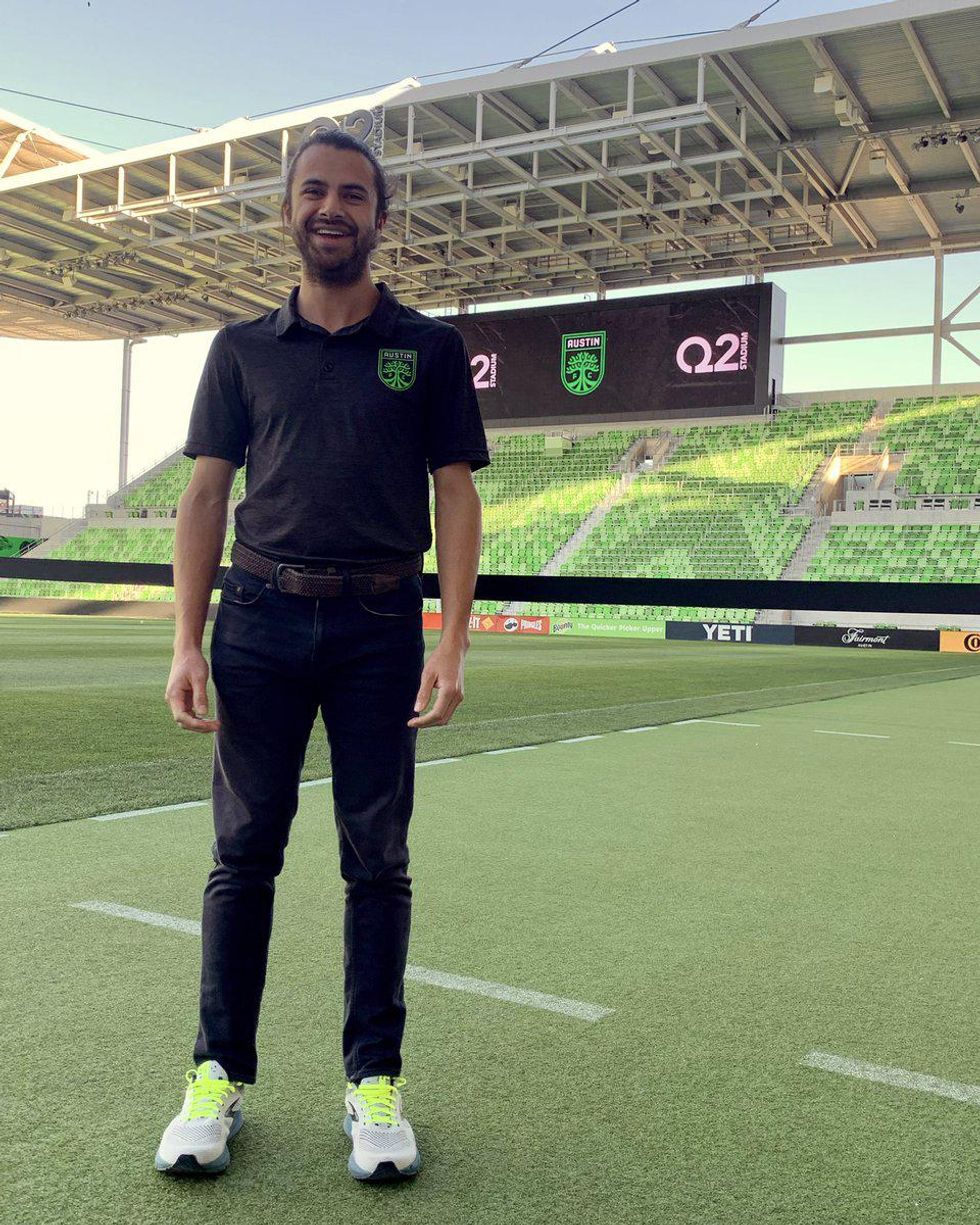 Gabriel Rodriguez, who has experience as a musician has found a home in Austin's live music scene and with Austin FC. (Gabriel Rodriguez)
"The big thing to me was the music," Rodriguez said. "That's what made me want to move to Austin in the first place... I grew up in a place that didn't have that."
Coffey, Rodriguez and many others have also found the Austin spirit with Austin FC, the city's first major league sports team, and its vibrant and community-minded fanbase.
"Austin FC has come around and it's caused both old and new Austinite to kind of rally around something that like, yeah, this is our club, but it's also a statement about the kind of community we want to be," Coffey said.
For others, like Michelle Sanchez, Austin is home for many reasons—namely, a famed food scene, family and plenty of outdoor activities.
In a Reddit post that saw nearly 800 comments, dozens of users pointed to outdoor activities—from Barton Creek's Greenbelt swimming holes to paddle boarding on Lady Bird Lake and trails dotting the city's outskirts. Others said that despite its flaws, they've never found anywhere better.
"Austin doesn't do anything spectacularly, but does more things adequately than most anywhere I can think of," user boyyhowdy said.
However, for some, those "adequacies" still aren't enough to stay.
Rodriguez said he's thought of leaving too. But whenever he thinks too long about the city's flaws, he finds solace in Austin's live music venues, including his favorite, Moody Theater. Coffey, meanwhile, recommends longtime spots like Continental Club, the Broken Spoke or even South Congress for a quick "old Austin" fix.
And with housing prices showing signs of slowing down and longtime haunts like Austin's longest-standing grocery store opening back up, there still may be time to reignite a romance with what "Keeps Austin Weird."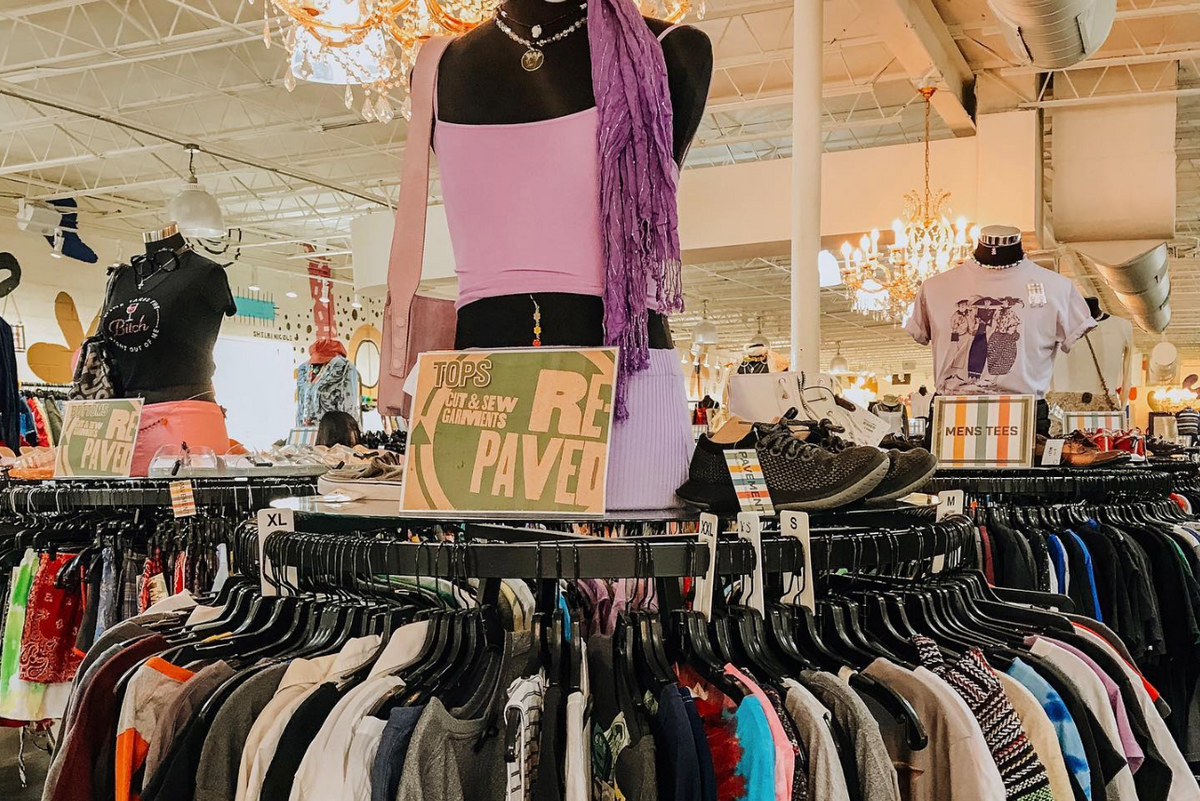 The cost of living in Austin may be on an upswing but just because you might have less money in your pockets doesn't mean you have to compromise your lifestyle.
With gas prices rising above $4 per gallon, rents rising 25-40% and reports showing that Austinites pay more in household bills than any other Texas city, you may find yourself with less cheddar than you're used to this time of year.
Aside from cutting back on spending, thrifting is a great way to stretch your dollar a little bit further. The average American spends $1,700 on clothes annually, of which 85% percent ends up in landfills, making secondhand shopping a greener, more affordable and nearly equally fashionable option.
These local secondhand emporiums sell most daily goods for a fraction of the price if you don't mind a little wear.