Get connected with our daily update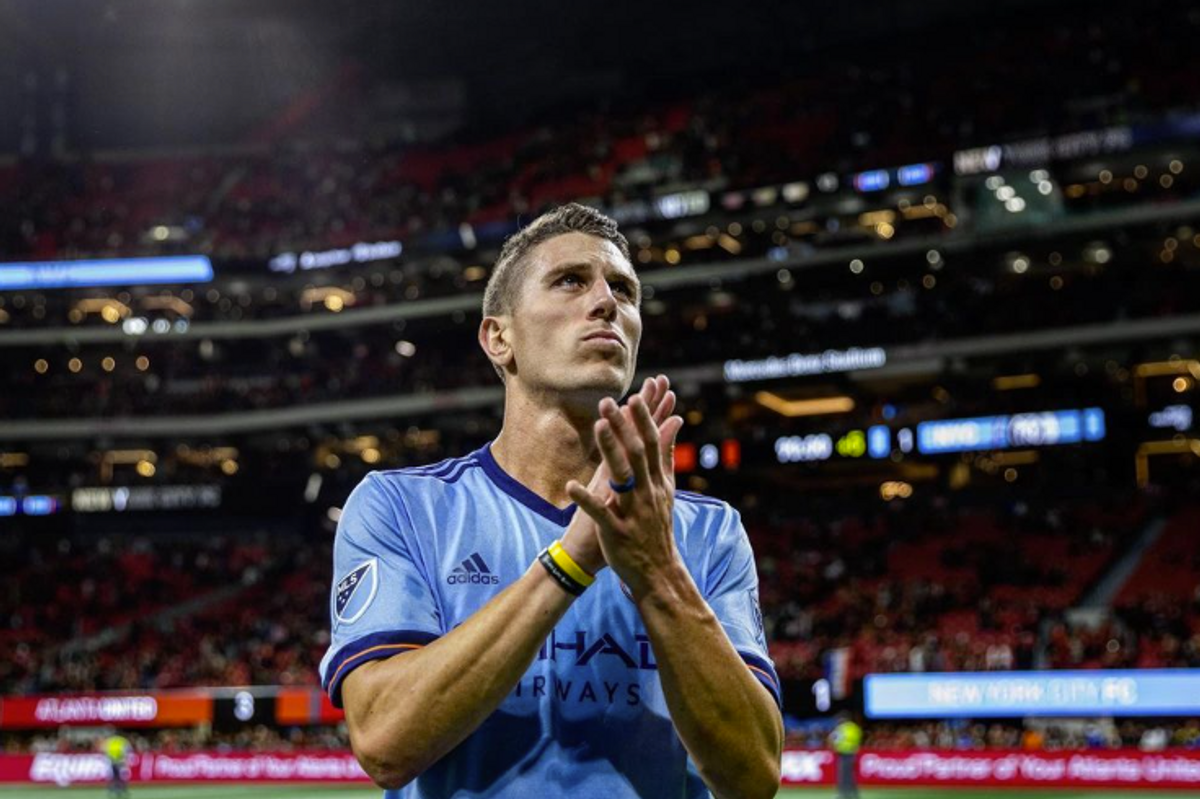 (Ben Sweat/Instagram)
Ben Sweat
Jersey Number: 22
Hometown: Palm Harbor, Florida
Position: Defender
Age: 29
Former Club: Inter Miami CF
---
Background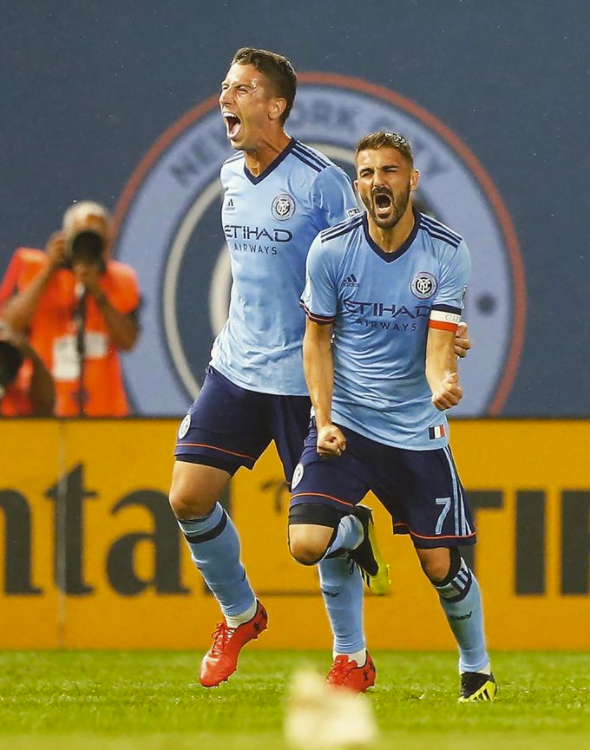 (Ben Sweat/Instagram)
On the same day that Austin FC secured four other players, including Julio Cascante, the team traded $100,000 in General Allocation Money to Inter Miami CF to bring Sweat to Austin.

Like his name implies, Sweat has put in real work to play at the level he's at today. He's been a part of three MLS teams so far, including two separate MLS Expansion teams, but he proved to be a bit of a late bloomer when it came to going pro.
Sweat first got experience at cracking a new team after spending two seasons in his home state with Inter Miami FC. Sweat was selected by the team as the first overall pick in the MLS Expansion Draft, where he played in 23 matches with the new MLS side, notching 20 starts and two assists to his roster.
Prior to his time in Miami, Sweat spent three seasons in the back line for NYCFC. The 6'2 defender served as a left back for the club in 81 matches, in which he scored one goal and tallied nine assists. During his time with NYCFC, he also played alongside Austin FC teammate Alex Ring.
Sweat was the 14th pick for the Columbus Crew in the 2014 SuperDraft, but it was several years before he cracked the MLS ceiling.
Before he went pro, Sweat played for NASL team the Tampa Bay Rowdies in 2015-16, where he made 23 starts. Sweat got his start near his hometown with 3-USL Pro side the Dayton Dutch Lions after being drafted by affiliate Columbus Crew SC in the 2014 MLS SuperDraft.
Sweat has also played in two matches for the US Men's National Team, including a friendly match against Colombia in Tampa Bay.
Before the big game, Sweat told U.S soccer it was a surreal moment to play for his country in his hometown.
"It's a special moment," Sweat said. "My first call up happens to be in my hometown. I've been emotional about it, and I'm excited for this opportunity."
With Austin FC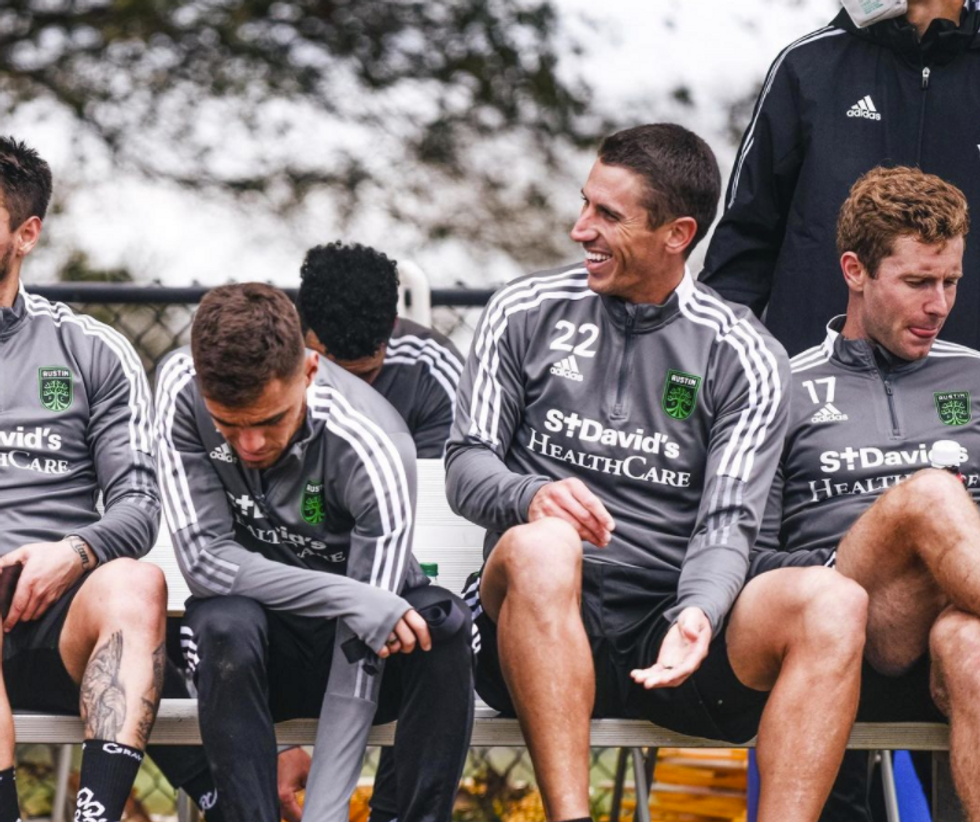 (Ben Sweat/Instagram)
As a solid left back, Sweat should be part of the starting lineup alongside fellow defenders Nick Lima and Matt Besler, although he could find competition in 32-year-old veteran Hector Jimenez. The 6'2 defender is one of the tallest of the team, and at 29, he's bringing experience as a starting left back in other MLS sides.
Because Sweat played for another MLS startup back in 2019, he also knows a thing or two about starting with a brand new team. His time with Inter Miami CF was marred by COVID, but Sweat said he brings his experience with a new team to the fledgling Austin FC program.
"Last year wasn't a normal season with COVID, so it was very difficult to have an expansion team," Sweat said. "But what doesn't kill you makes you stronger, and I can take that experience from Miami and what maybe Miami did really well or didn't do well and bring that here to Austin."
Sweat is coming off of a surgery in December but said he's recovered and better than ever after the long-overdue procedure. "I honestly feel better now than I have in recent years," he said. "I would say my fitness level is one of the best since when I was younger, and I'm excited to run without pain."
Sweat turns 30 this year, and he knows his years are numbered as a starting left back for an MLS side. That's why he's so motivated to win, and he hopes that Austin FC will become an underdog success story in their inaugural season.
"I want to win, and I think this is the place that's going to happen," Sweat said. "I think they've put together a culture already where everyone has bought in, (and) I think we're gonna have a lot of success here. I don't think an expansion team should go in and use that as an excuse."
Off the pitch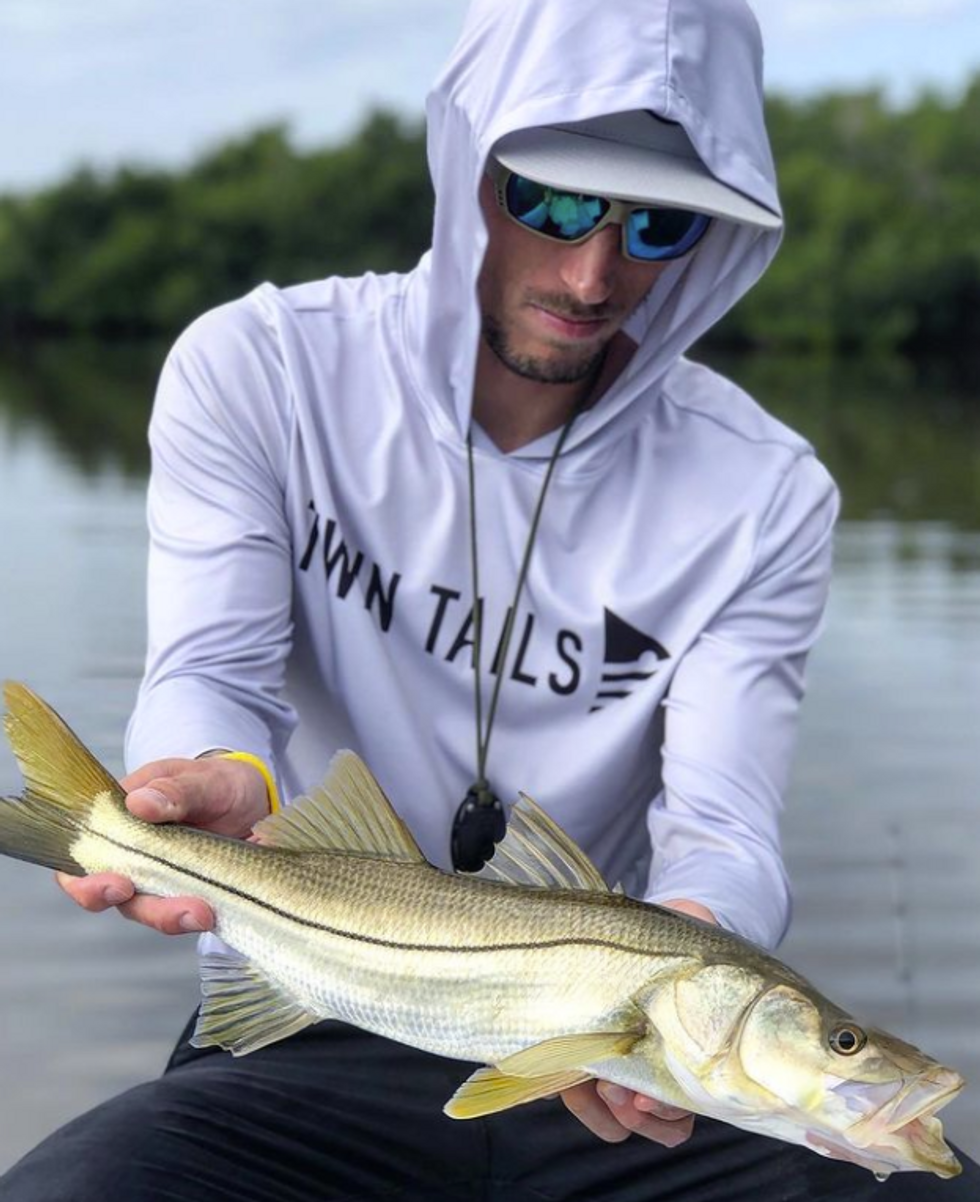 (Ben Sweat/Instagram)
A native English speaker, Sweat has used his experience working alongside Spanish-speaking teammates to pick up as much as possible. With his limited Spanish and years of experience at his side, Sweat works to be a positive role model for new players to the team. "I'm in a role now where I need to help the younger guys and and also have the ability to have a bigger voice and be more vocal on and off the field," he said.
Sweat is also a big proponent for the MLS said it could be a contender alongside the Premier League, the Bundesliga and other global giants in the next 5-10 years.
In a press conference Friday, Sweat said he sees a lot of homegrown and international players boosting the league's global footprint. "The MLS is a tough league," he said. "There's a lot of good players, it's growing, the player pool is getting bigger and better."
Soccer may come first, but fishing is a close second for Sweat. The Florida native is an avid angler and inshore fisherman. While he left the coast behind for the Texas Capitol, he still owns a fisherman's paradise, Twin Tails Outfitters, which specializes in fly fishing clothing and gear.
When moving to Austin, Sweat was accompanied by his wife, Inis Šišić, whom he married in 2018.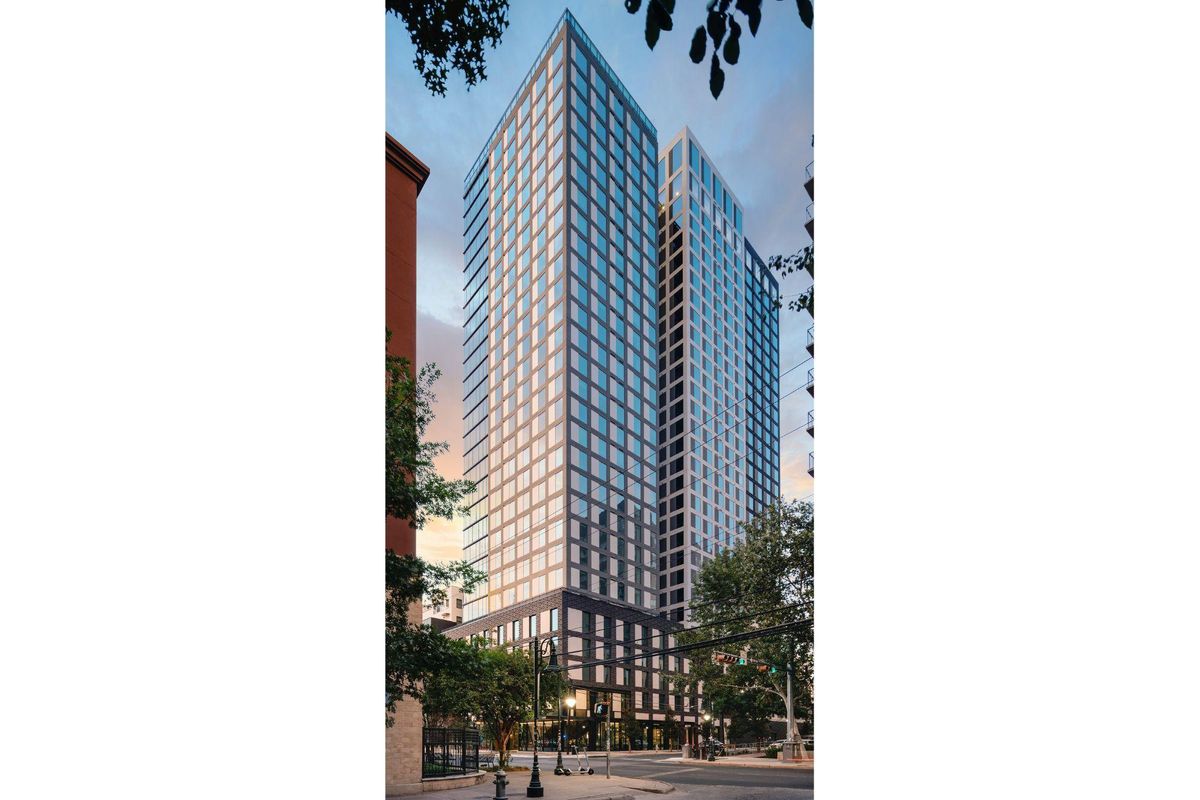 Move-in has started for a new 300-foot tower a few blocks away from the University of Texas at Austin.
Known as Waterloo Tower, the fully leased building totals 229,728 square feet and is located off of the Drag, along 24th Street. The Austin-based developer, LV Collective, says this location offers easy access to West Campus restaurants and shops and connects residents to the UT campus.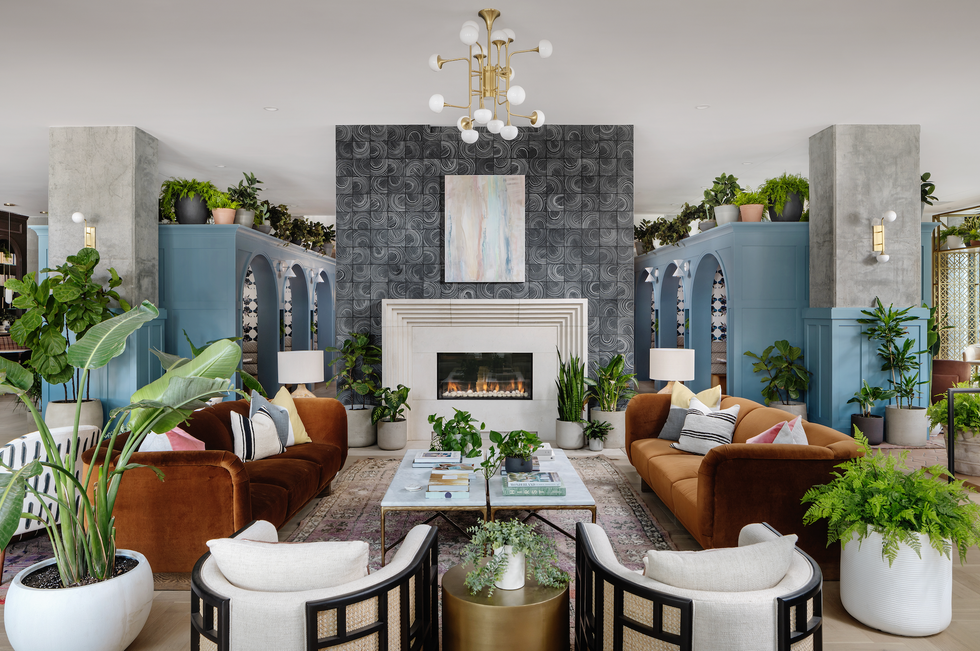 With 241 units and 796 beds, residents have perks like Daydreamer Coffee in the lobby and a rooftop amenity level. The rooftop has unobstructed views of downtown Austin and the UT campus, plus private cabana-style seating areas, a hot tub and waterfall edge pool.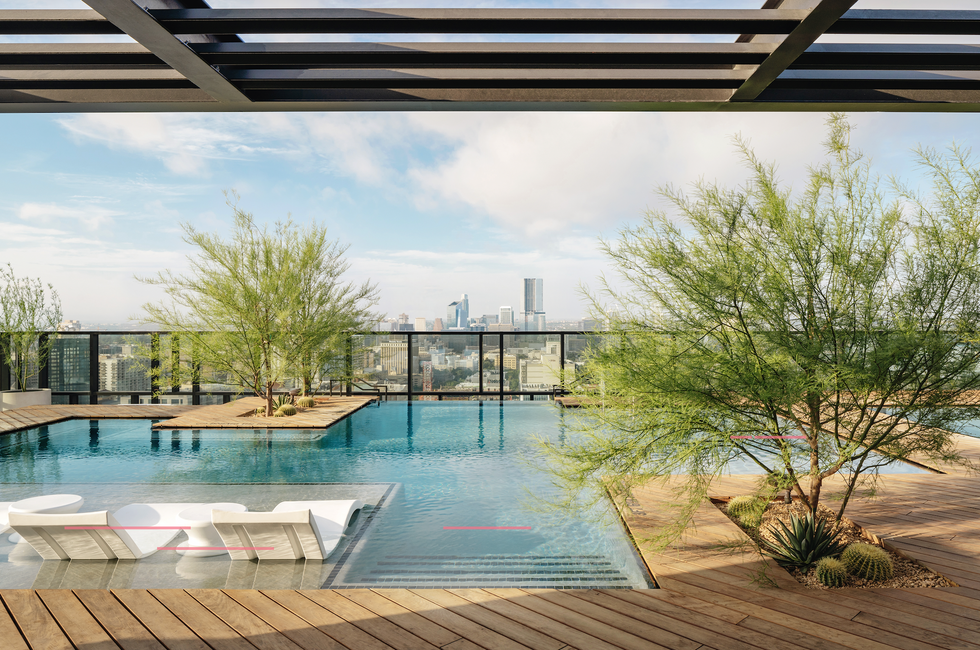 The building broke ground in 2020 near the start of the pandemic and was completed ahead of schedule. LV Collective CEO David Kanne noted the particular care to the interiors that ensured the building was "thoughtfully-designed with spaces that capture the vivacity of UT Austin students, as well as provide our residents and guests with an amenity-rich experience designed to accommodate and enrich the college lifestyle."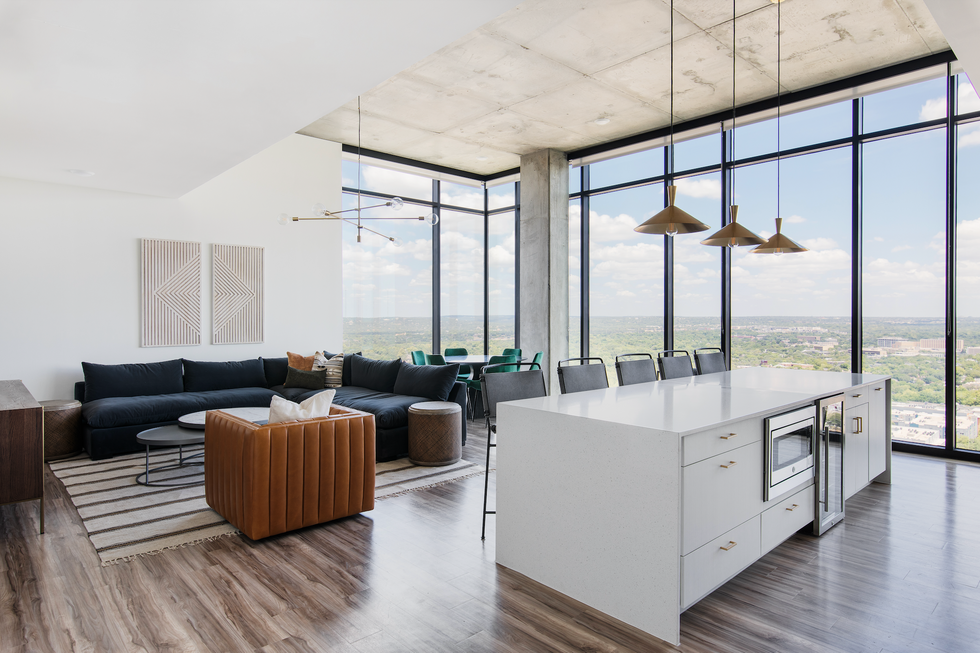 The tower came to be through an amendment to the University Neighborhood Overlay in 2019. It allows developers to build more units than are allowed by a site's base zoning if they agree to set aside a portion of units for income-restricted affordable housing. So Waterloo Tower allocated two floors of the 30-story tower to affordable housing.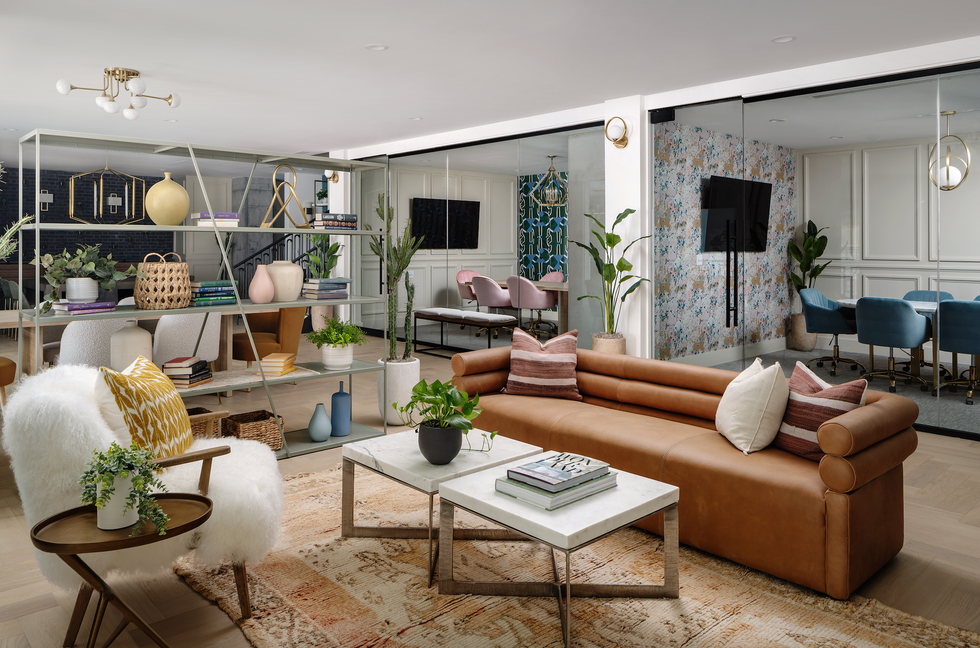 The architecture of the project was taken on by Austin-based architects BOKA Powell and TBG Partners for landscaping while interiors were carried out by Chelsea Kloss.
Other student developments by LV Collective include West Campus buildings The Ruckus and Moontower.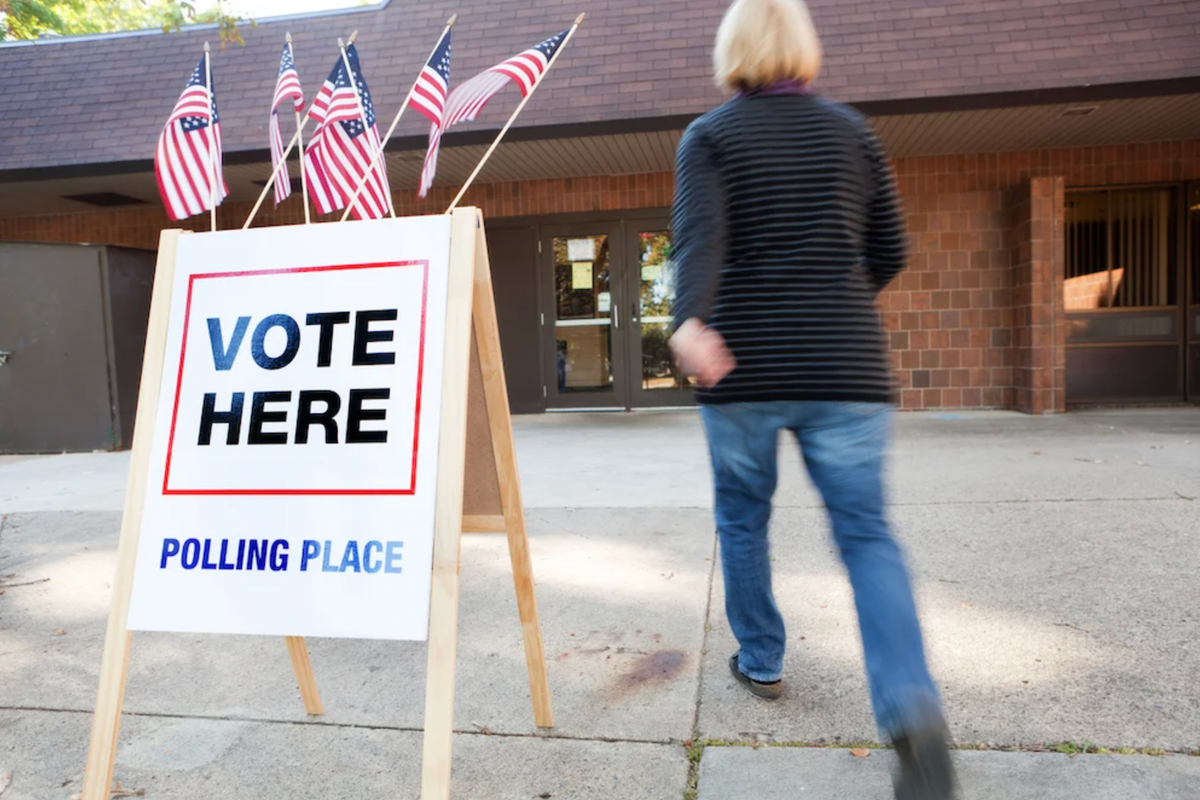 When it comes to the 2022 Austin mayoral and City Council election set for Nov. 8, voters can examine the actual performance of the two incumbents seeking reelection. But what of the other 31 candidates whose names may be on the ballot and vying to be the new mayor or one of the five council members on the dais?
Aside from what these candidates say on the campaign trail, publish on their campaign websites, or post on social media, how do we judge their fitness for office? This article focuses on how much and how often each of the 33 candidates have participated in democracy by casting their votes at the ballot box.