Get connected with our daily update
(Ben Sweat/Instagram)
Ben Sweat
Jersey Number: 22
Hometown: Palm Harbor, Florida
Position: Defender
Age: 29
Former Club: Inter Miami CF
---
Background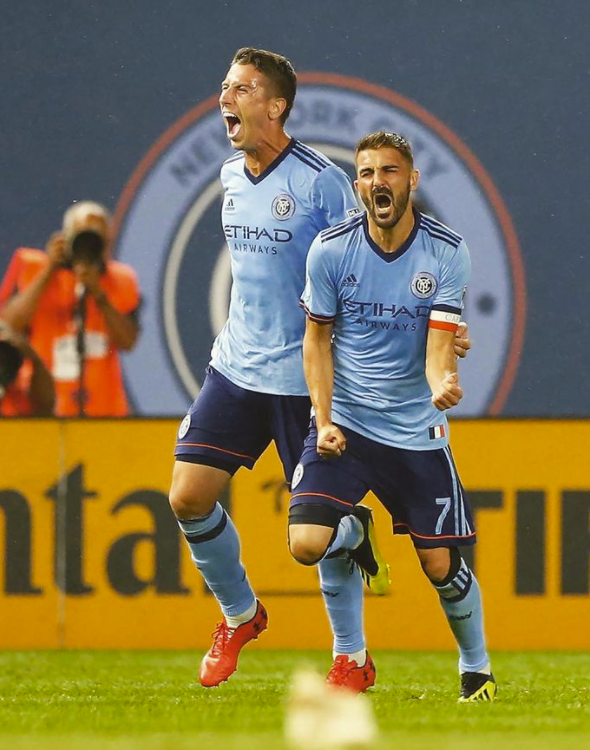 (Ben Sweat/Instagram)
On the same day that Austin FC secured four other players, including Julio Cascante, the team traded $100,000 in General Allocation Money to Inter Miami CF to bring Sweat to Austin.

Like his name implies, Sweat has put in real work to play at the level he's at today. He's been a part of three MLS teams so far, including two separate MLS Expansion teams, but he proved to be a bit of a late bloomer when it came to going pro.
Sweat first got experience at cracking a new team after spending two seasons in his home state with Inter Miami FC. Sweat was selected by the team as the first overall pick in the MLS Expansion Draft, where he played in 23 matches with the new MLS side, notching 20 starts and two assists to his roster.
Prior to his time in Miami, Sweat spent three seasons in the back line for NYCFC. The 6'2 defender served as a left back for the club in 81 matches, in which he scored one goal and tallied nine assists. During his time with NYCFC, he also played alongside Austin FC teammate Alex Ring.
Sweat was the 14th pick for the Columbus Crew in the 2014 SuperDraft, but it was several years before he cracked the MLS ceiling.
Before he went pro, Sweat played for NASL team the Tampa Bay Rowdies in 2015-16, where he made 23 starts. Sweat got his start near his hometown with 3-USL Pro side the Dayton Dutch Lions after being drafted by affiliate Columbus Crew SC in the 2014 MLS SuperDraft.
Sweat has also played in two matches for the US Men's National Team, including a friendly match against Colombia in Tampa Bay.
Before the big game, Sweat told U.S soccer it was a surreal moment to play for his country in his hometown.
"It's a special moment," Sweat said. "My first call up happens to be in my hometown. I've been emotional about it, and I'm excited for this opportunity."
With Austin FC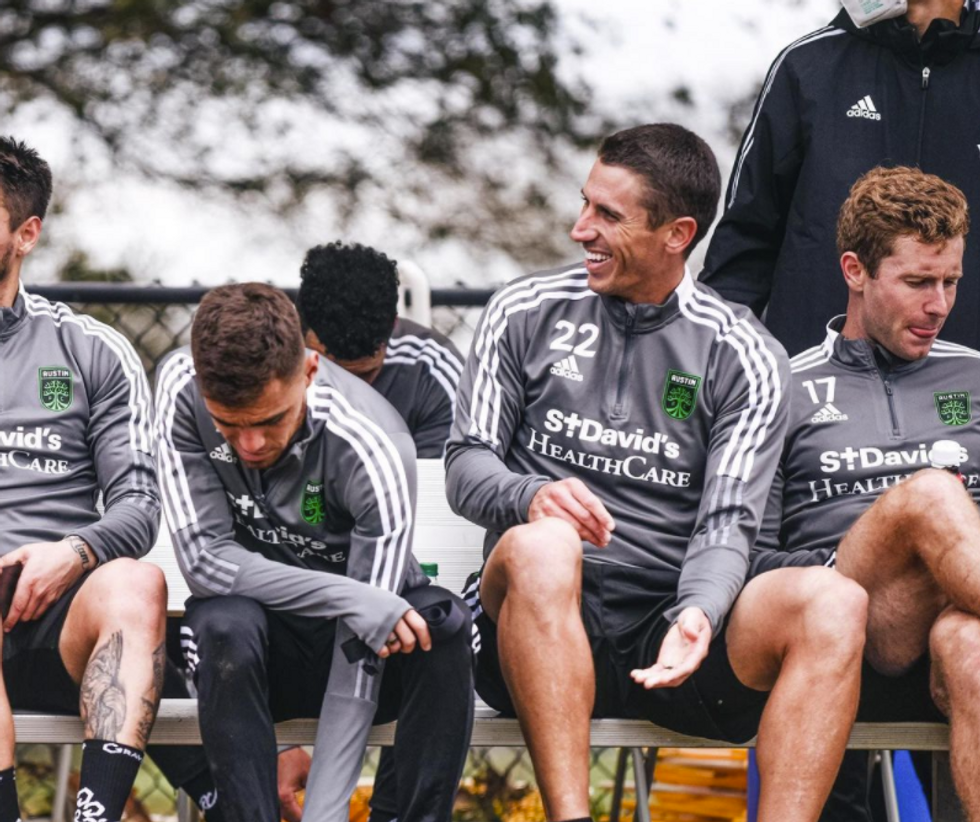 (Ben Sweat/Instagram)
As a solid left back, Sweat should be part of the starting lineup alongside fellow defenders Nick Lima and Matt Besler, although he could find competition in 32-year-old veteran Hector Jimenez. The 6'2 defender is one of the tallest of the team, and at 29, he's bringing experience as a starting left back in other MLS sides.
Because Sweat played for another MLS startup back in 2019, he also knows a thing or two about starting with a brand new team. His time with Inter Miami CF was marred by COVID, but Sweat said he brings his experience with a new team to the fledgling Austin FC program.
"Last year wasn't a normal season with COVID, so it was very difficult to have an expansion team," Sweat said. "But what doesn't kill you makes you stronger, and I can take that experience from Miami and what maybe Miami did really well or didn't do well and bring that here to Austin."
Sweat is coming off of a surgery in December but said he's recovered and better than ever after the long-overdue procedure. "I honestly feel better now than I have in recent years," he said. "I would say my fitness level is one of the best since when I was younger, and I'm excited to run without pain."
Sweat turns 30 this year, and he knows his years are numbered as a starting left back for an MLS side. That's why he's so motivated to win, and he hopes that Austin FC will become an underdog success story in their inaugural season.
"I want to win, and I think this is the place that's going to happen," Sweat said. "I think they've put together a culture already where everyone has bought in, (and) I think we're gonna have a lot of success here. I don't think an expansion team should go in and use that as an excuse."
Off the pitch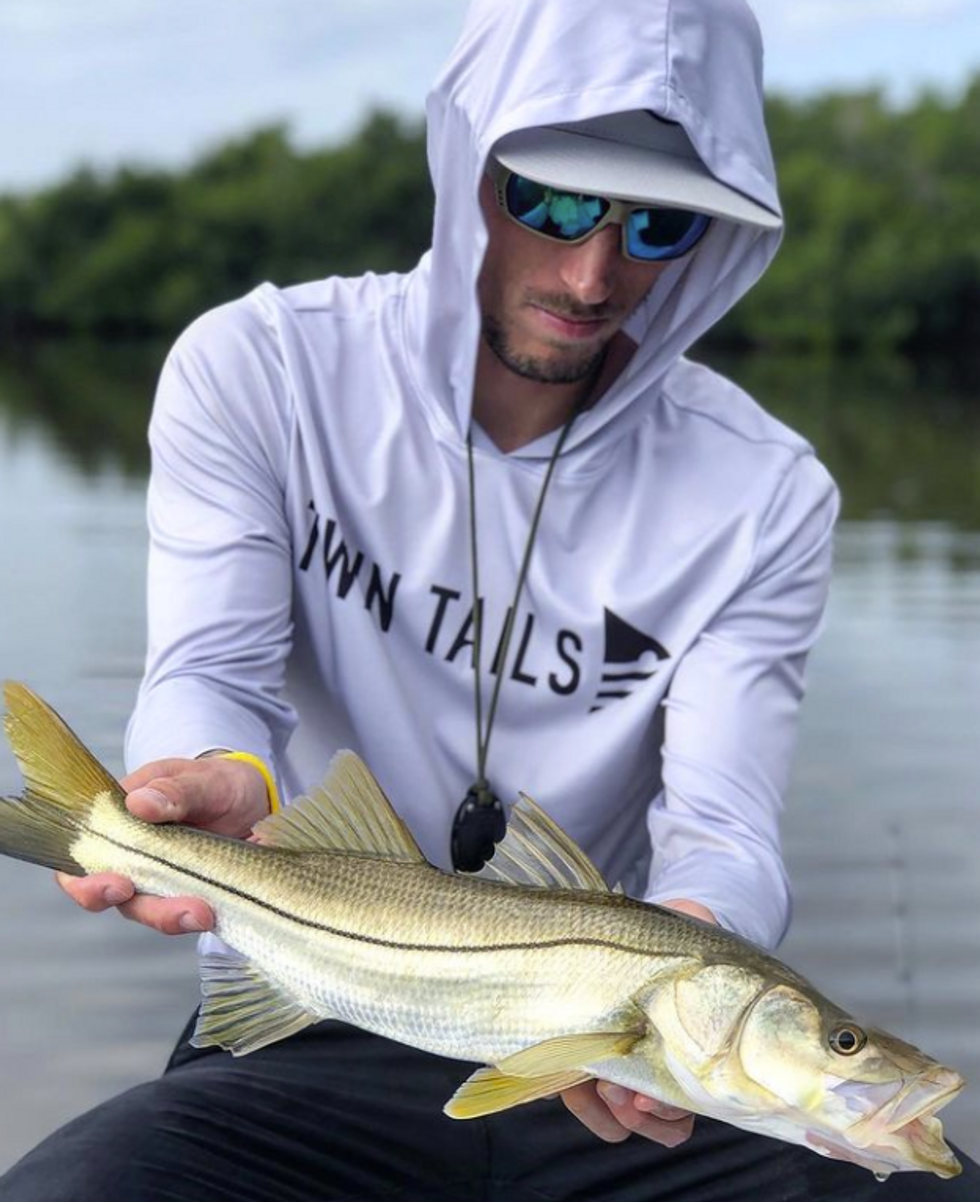 (Ben Sweat/Instagram)
A native English speaker, Sweat has used his experience working alongside Spanish-speaking teammates to pick up as much as possible. With his limited Spanish and years of experience at his side, Sweat works to be a positive role model for new players to the team. "I'm in a role now where I need to help the younger guys and and also have the ability to have a bigger voice and be more vocal on and off the field," he said.
Sweat is also a big proponent for the MLS said it could be a contender alongside the Premier League, the Bundesliga and other global giants in the next 5-10 years.
In a press conference Friday, Sweat said he sees a lot of homegrown and international players boosting the league's global footprint. "The MLS is a tough league," he said. "There's a lot of good players, it's growing, the player pool is getting bigger and better."
Soccer may come first, but fishing is a close second for Sweat. The Florida native is an avid angler and inshore fisherman. While he left the coast behind for the Texas Capitol, he still owns a fisherman's paradise, Twin Tails Outfitters, which specializes in fly fishing clothing and gear.
When moving to Austin, Sweat was accompanied by his wife, Inis Šišić, whom he married in 2018.
After months of speculation, a new report says political personality Beto O'Rourke is mulling a run for Texas governor that he will announce later this year.
Sources tell Axios the former congressman is preparing his campaign for the 2022 election, where he will likely vie for the position against incumbent Gov. Greg Abbott. The only other candidate that has announced he will take on Abbott for governor is former Texas GOP Chairman Allen West—no Democrats have announced they are running as of yet.
"No decision has been made," Axios reports David Wysong, O'Rourke's former House chief of staff and a longtime adviser, said. "He has been making and receiving calls with people from all over the state."
A new poll from The Dallas Morning News and University of Texas at Tyler shows O'Rourke is narrowing the gap between himself and Abbott's prospects for governor. In the poll, 37% said they'd vote for O'Rourke over Abbott, while 42% said they'd vote for Abbott.
Abbott has been in the hot seat due to his handling of COVID-19 and the signing of landmark legislation into law, including new abortion and voting rights laws; 54% of poll respondents voted they think the state is headed in the "wrong direction." Still, Texas hasn't had a Democrat as governor since the 90s.
O'Rourke's people-focused approach to the 2018 Senator race, which he lost to Sen. Ted Cruz, gave him a widespread following and many hoped he'd throw his hat into the ring since he said he was considering it earlier this year.
"We hope that he's going to run," Gilberto Hinojosa, the state chair of the Democratic Party, told Axios. "We think he'll be our strongest candidate. We think he can beat Abbott because he's vulnerable."
Austin rapper Jordi Esparza may not have won the 2021 Red Bull Batalla, the world's largest Spanish freestyle rap competition, but for a spirited two rounds, the 22-year old Mexican native looked like he had every right to.
On Saturday evening in Los Angeles, the event itself looked like Cobra Kai meets Star Search with graphics adding a very Batman Beyond aesthetic. Over a dozen rappers hoping to represent the U.S. in the international round of the competition took to the stage with in-your-face jabs at accents, sexual orientation and odors, among other things.
This was Esparza's second rodeo; he had placed third at the 2020 National Finals, automatically securing him a spot this year.
However, things were different this year. He was not nervous about the contest. Unlike in 2020, when he made his Red Bull Batalla debut, the anxiety of the event led him to "feeling so bad."
Affecting a casual calm, the locally-based landscaper said he just felt "so relaxed, so happy" and primarily wanted to "enjoy everything."
Choosing his first-round opponent, Esparza, whose stage name is Jordi, elected to go against LA-based Boss.
Esparza freestyled an attack on his opponent's weight and cholo style of dress.
Boss—bracketing his Latin freestyle with English appeals to the crowd—mocked Jordi's lack of education, made fun of how clean Jordi's shoes looked and suggested that Jordi just came back from a Footlocker.
That first round went to Jordi.
But his next opponent Eckonn would prove to be his undoing.
Eckonn compared Jordi to Hannah Montana, while Jordi soulfully explained that he had learned from the best.
Esparza's verbal dexterity is matched by a rattling rhythm and a game face that is as mawkish as it is mockish. The overall effect is that of an underdog with bite.
Eckonn beat Esparza in that round with the overall championship going to Palm Beach-based rapper Reverse.
However, Esparza was just happy to be there. He recently told Austonia going to the finals again was a dream come true—a pinnacle that he said he won't know how to top.
With his nimble jabs and sneaky prowess, honed from pop culture and the swagger of a young working man hungry to be more, Jordi Esparza is just getting started.