Get connected with our daily update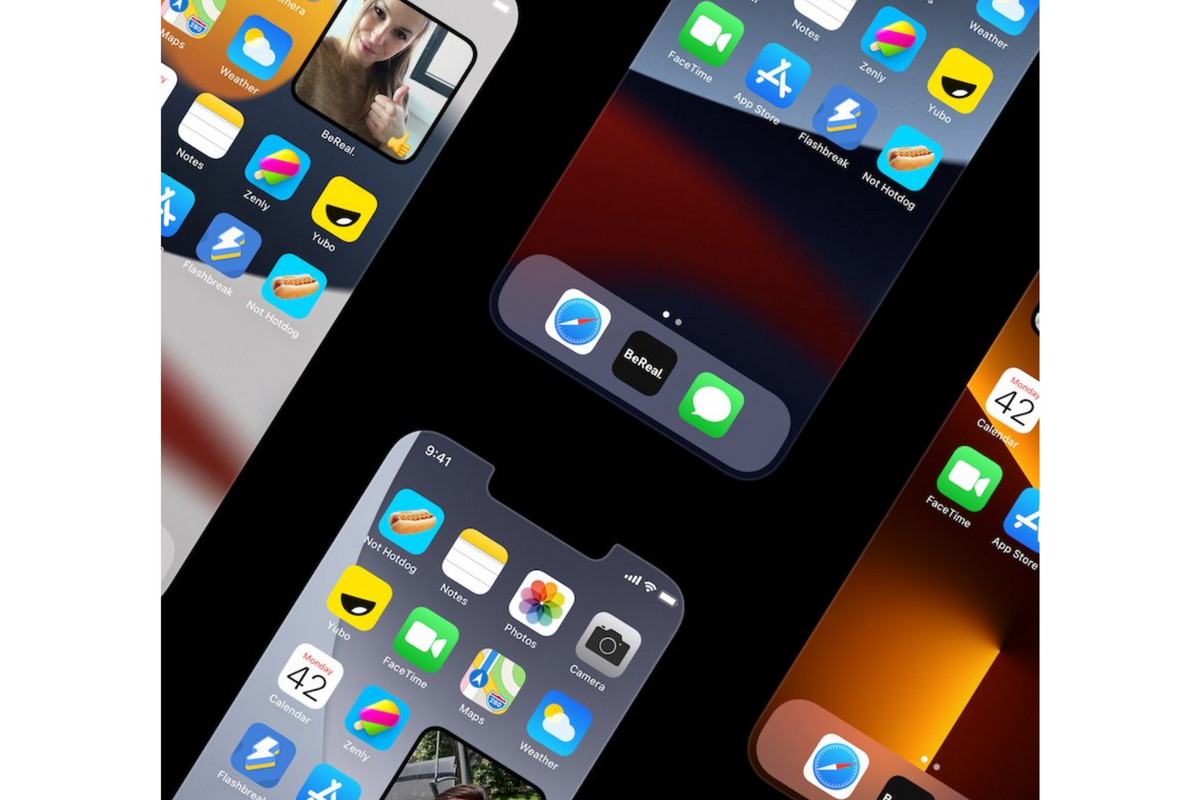 Trampling over TikTok and Instagram to the top of the free downloads on the iOS app store is a photo-sharing social media known as BeReal.
---
BeReal tells users it's "not another social network." Breaking away from the mix of tech giants in Austin like Meta and TikTok, BeReal isn't for perfectly curated photo dumps, beautifying filters or live streams, though it still uses the attraction of content posted in real-time.
BeReal slightly removes your agency in capturing picture-perfect moments. At a random time each day, users get a notification that it's "⚠️ Time to BeReal. ⚠️" and are given two minutes to take a photo that captures your setting from both the front and rear cameras.
You can post late, but the app documents how late your post is once you get around to uploading. Plus you're blocked from viewing your friends' photos until you follow through on your posting duties.
With all the hype over BeReal, even from those like Facebook investor Yuri Milner's DST Global set to help the startup reach a valuation of more than $600 million, we decided to try it out for ourselves.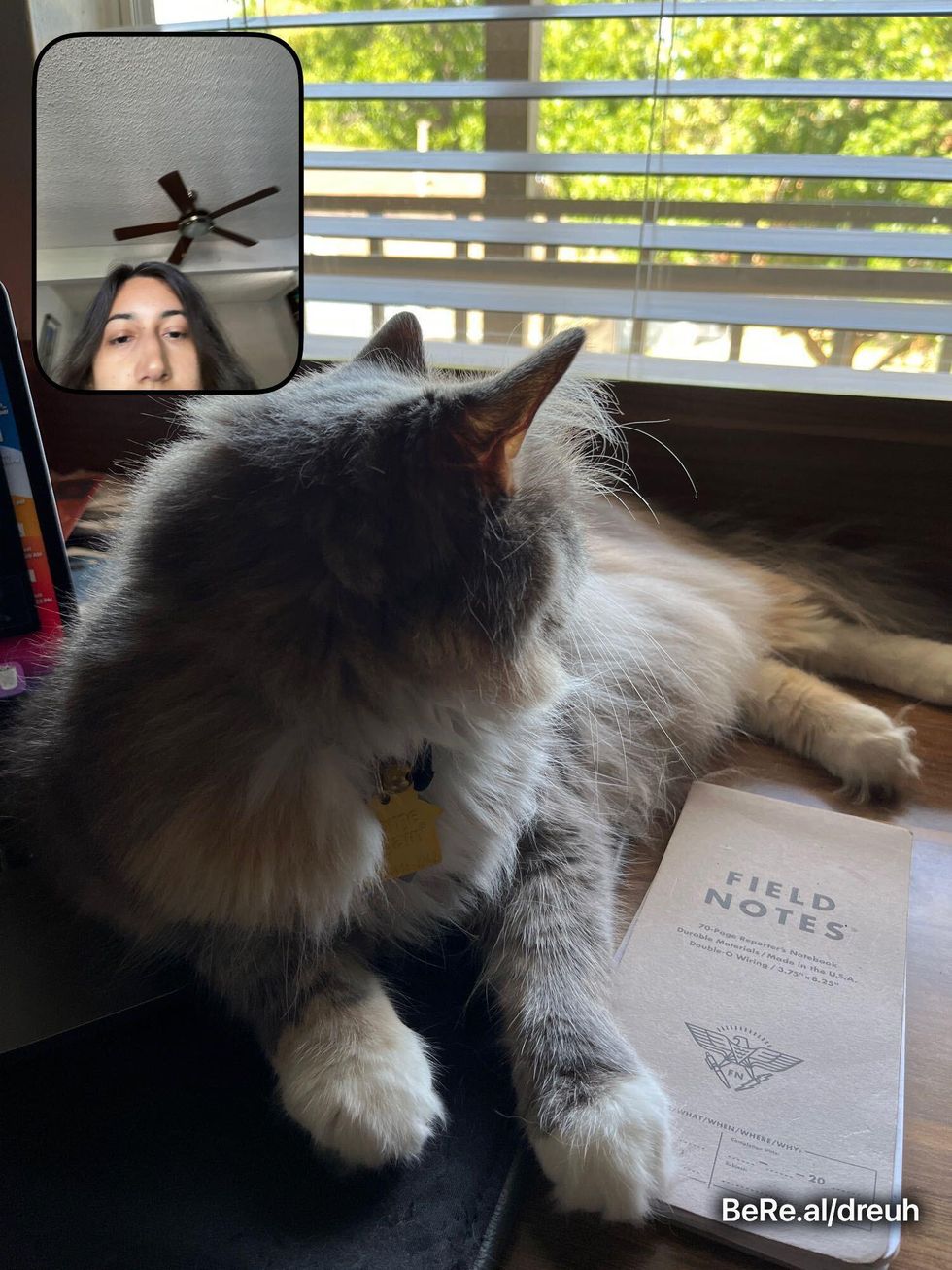 Your first BeReal notification comes immediately upon downloading the app. Fresh out of a work meeting, I was sitting at my desk at home and decided to stay put and capture a photo of my cat. A reminder: the app will capture a photo from your front camera, something I was unaware of when I snapped this half image of my face.
Now, when it comes to engagement, the app allows you to comment on your friend's posts with "RealMojis," where you can make your face emoji-like. It's particularly useful in instances like one TikTok user who showed the RealMojis their friends sent after the BeReal notification came while they were with their ex.
A couple of days pass with more of the same. I'm on time to post, but I'm at home when the notification strikes. No notification comes while I'm out doing activities I'd typically share on social media like going to Blues on the Green, catching a movie at the Blue Starlite Drive in, grabbing a coffee at Barley Bean or even while I'm talking a tow trucker out of taking my car away for a parking violation.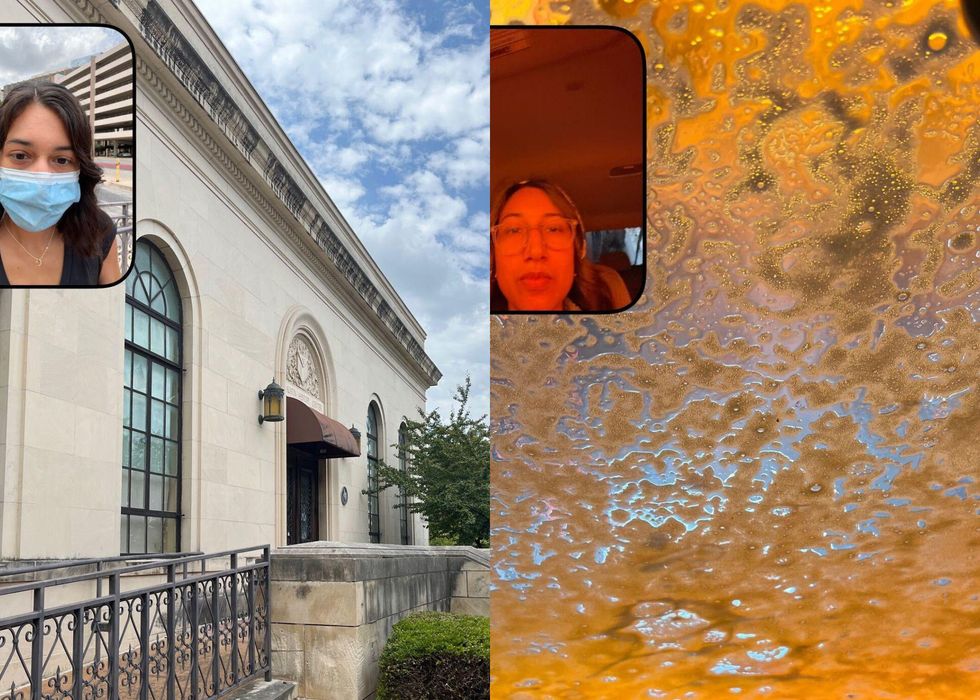 So on Friday, I rebelled and decided to post late. I was at the Austin History Center doing research for a story and caught the outside of the charming downtown building. I did Saturday's post a whole day later and put a photo at the car wash on Sunday, again forgetting that the app is also taking a photo from the front camera.
Founded by a French developer in January 2020, the app has taken a couple of years to catch on. But now that interest has skyrocketed—some research firms are estimating that the app is in the 20-30 million downloads range—users are learning that BeReal is for the mundane. And the discovery tab where you can see people's posts across the world is full of it. I've seen a person riding on the back of someone's motorcycle in Spain, someone in Germany watching Breaking Bad, a view of Grand Central Station and more.
So while it's frustrating to not get a notification to post when you'd like it to happen, it's also part of the appeal. The thrill of thinking that maybe you'll get a BeReal notification at a time that you want to post is part of what keeps users coming back, and may be the key for the social media to grow as a competitor to the well-established giants. But with others saying it's not as authentic as it brands itself as, it's possible the initial frenzy could pass.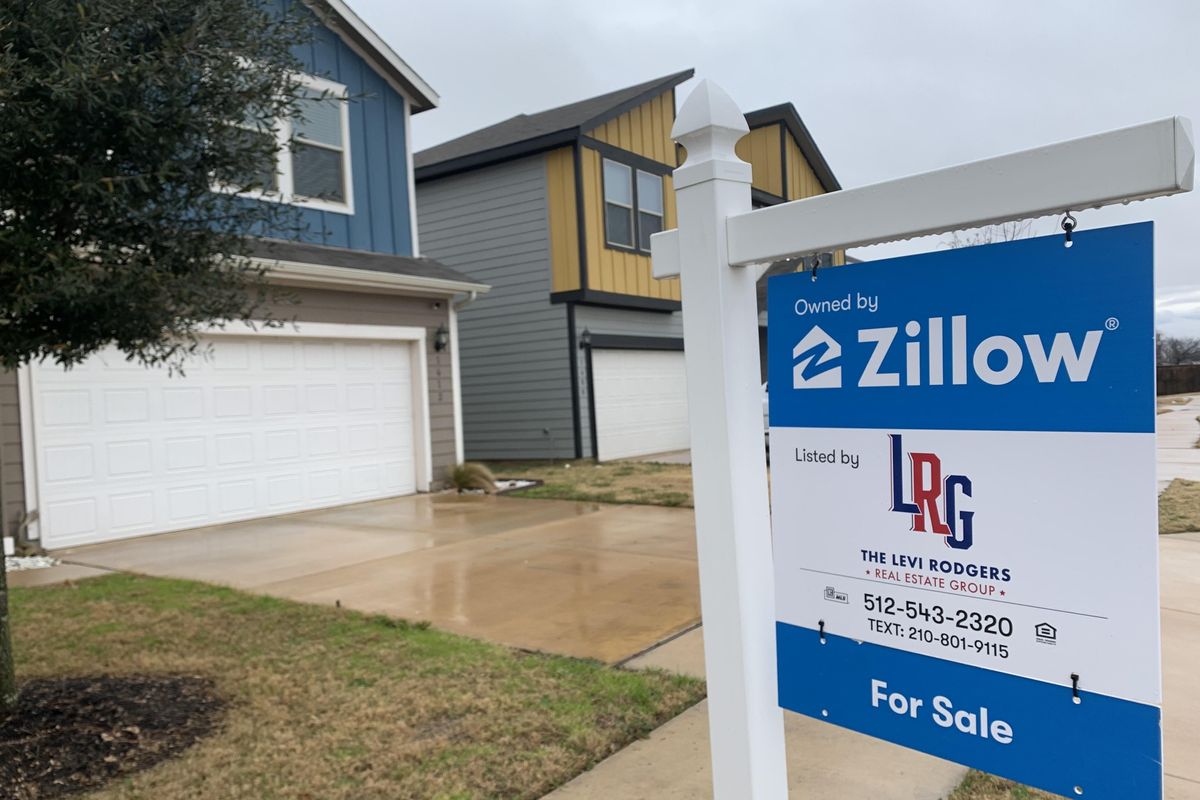 Austin is one of the top metro areas where homebuyer income saw the greatest surge during the pandemic and it came at a cost to locals.
A new analysis by real estate services firm Redfin reports that affluent out-of-towers have contributed to surging home prices in metros like Austin. Due to this trend, Redfin notes, many local buyers with lower incomes have been priced out.
"For white-collar workers earning high salaries, remote work is a huge financial boon," said Sheharyar Bokhari, Redfin senior economist. Jobs with that flexibility, Bokhari says, enable them to move from a tech hub like San Francisco to a more affordable part of the country where they can get more home for their money and even put some toward a rainy day fund.
"It can have the opposite effect on locals in those destinations–especially renters–who are watching from the sidelines as home prices skyrocket while their income stays mostly the same," Bokhari said.
In Austin, the median homebuyer income surged 19% from 2019 to 2021, ultimately reaching $137,000. In that time, the median home price growth was 48%, just behind Boise, Idaho which was more than 50%.
But the housing market is starting to slow. Redfin says high mortgage rates and unsustainable price growth have driven demand down. In fact, Austin is among the 20 housing markets that have cooled the fastest in the first half of this year.
"People are still moving in from California and they still have enough money to buy nice homes in desirable neighborhoods, sometimes with all cash," said Austin Redfin agent Gabriel Recio. "But the days of homes selling for 25% over asking price with multiple offers are over. Buyers are no longer as eager now that mortgage rates are up and there's buzz in the air about the slowing housing market."
As a result, Recio says, local and out-of-town buyers have an opportunity to buy a home at the asking price or even under.
Redfin carried out its analysis using data from the home mortgage disclosure act to review median household incomes for homebuyers who took out a mortgage, though it doesn't include buyers who paid using all cash.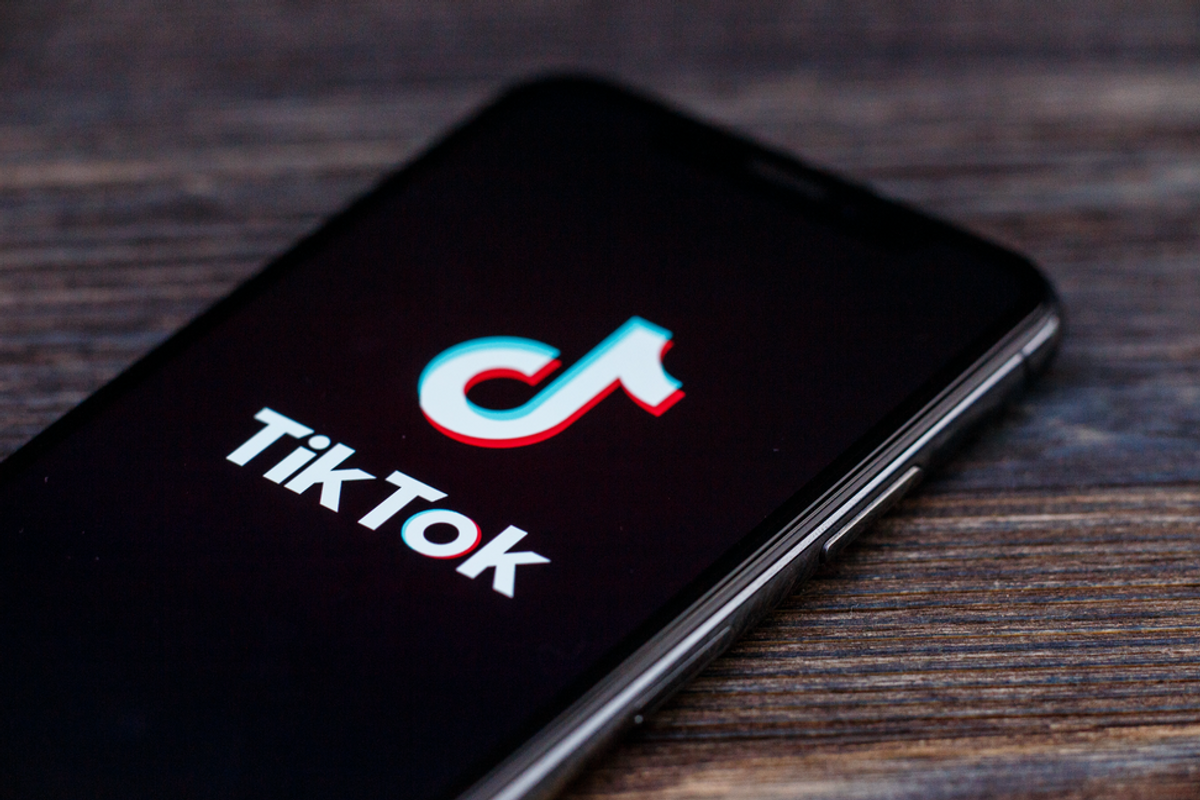 School is back in session—do you know the latest TikTok trends?
With Austin ISD resuming session on Monday, school officials are keeping tabs on the newest TikTok trends that could pose classroom disruptions and property damage.
TikTok trends swept through Austin-area schools last year with the "Devious Lick" challenge, which encouraged students to steal from school property and reportedly caused $15,000 in damages at Round Round ISD; and the "slap a staff member" challenge.
On the distraction end, a substitute teacher was dismissed from Bowie High School in December after bringing in a karaoke machine to class and singing Britney Spears' "Toxic" for the class on TikTok.
Officials told KXAN they are staying aware of the trends as they change during the 2022-2023 school year and the district will investigate perceived threats. Since TikTok trends vary in severity, they will also evaluate to see which trends could cause harm or not.
Finally, the school district said it does not tolerate violence or bullying and will focus its efforts on protecting students both physically and digitally.