Get connected with our daily update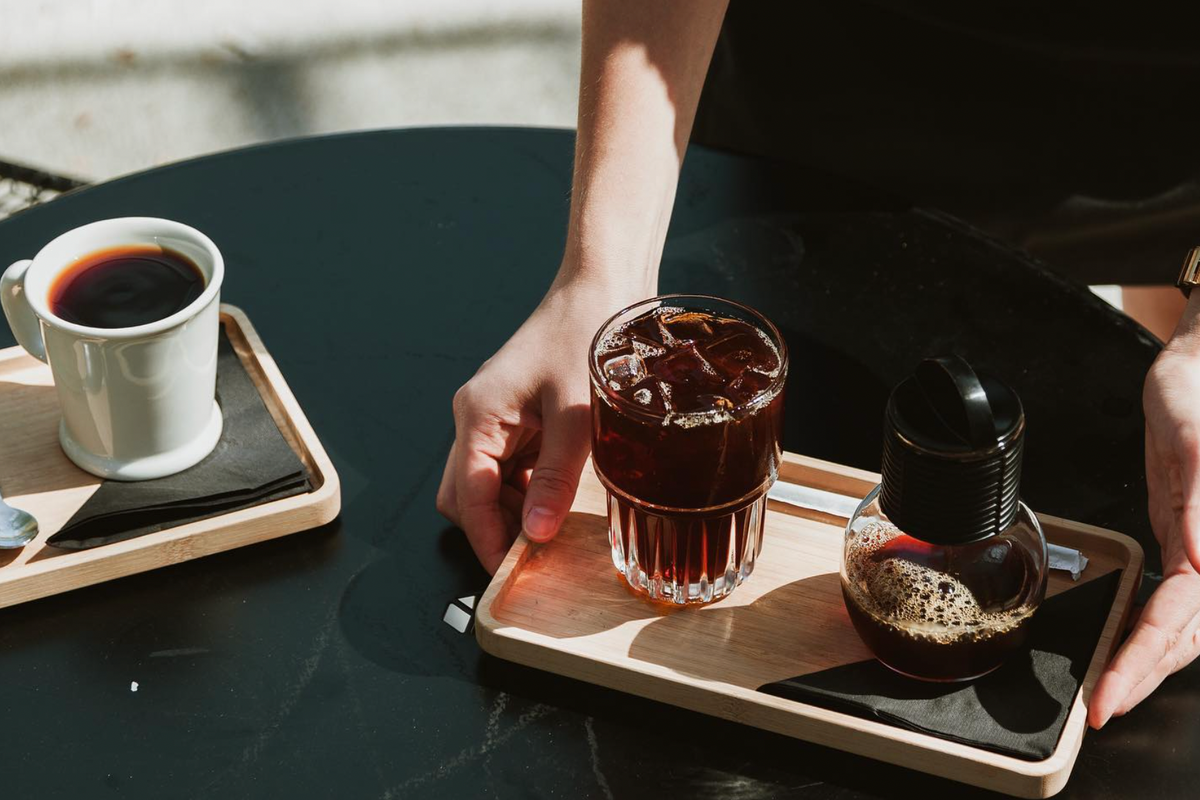 Over the past year, the Austonia team has been meeting at different coffee shops weekly to co-work. In the process, we've visited more than 40 local coffee shops in the city.
---
It's safe to say that we've become very well-versed in Austin's local coffee scene and we've had fun doing it. Since we were coworking, there was some criteria: There had to be seating and outlets for laptops, and each shop had to be open until 5 p.m. or later.
Our go-to orders:
Senior producer Sonia Garcia typically goes for a floral iced tea or a chai tea latte.
Austin FC reporter Claire Partain tries a different iced latte at each place she visits.
Reporter Laura Figi usually reaches for a London Fog tea latte.
Tech reporter Andrea likes the classics: a vanilla oat milk latte.
Next time you go out for a cup of joe, shake things up by visiting some of our tried-and-true cafés around town.

Café Crème | 1834 E Oltorf St.
This spacious Riverside coffee shop has it all: Parking, ample seating, hot food and a huge variety of coffees, teas and smoothies. Try a Cafe Sua Da, Claire's favorite Vietnamese iced coffee, and a homemade breakfast taco or have your pick of loose leaf teas while you nosh on a savory crepe. The eclectic inside has local art for sale all along the walls, large windows for tons of natural light, conference rooms you can rent and a lowkey outdoor patio for enjoying spring weather.
Cenote | 1010 E. Cesar Chavez St.
Come for the array of breakfast options and stay for the flavored mimosas. With plenty of seating indoor and out, Cenote shines best when it comes to its kitchen. Don't sleep on its rainbow of salads, hot honey chicken or migas taco. Stay for a Michelada or your choice or local beers.
Flightpath Coffee | 5011 Duval St.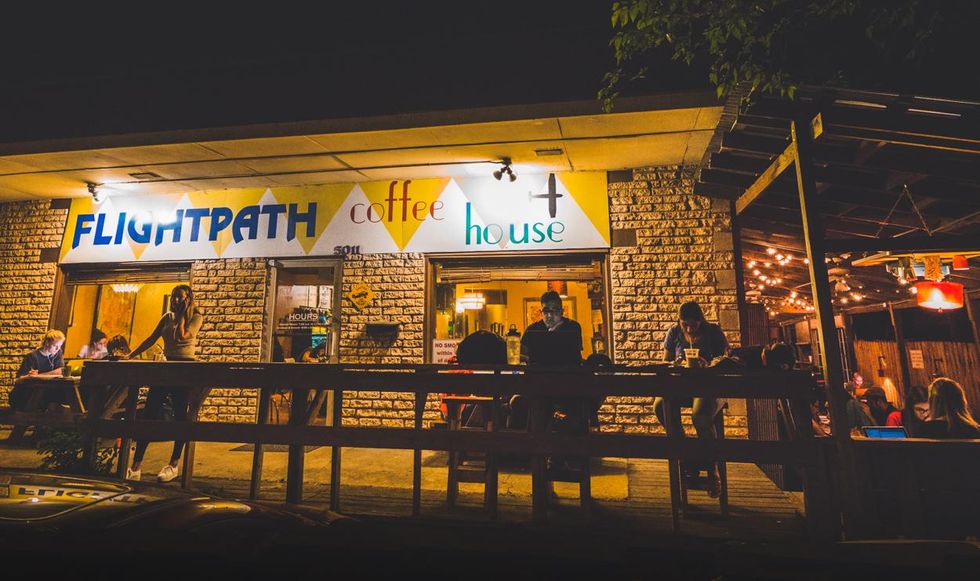 An unassuming gem, Flightpath Coffee makes for a great coworking space with multiple rooms, plenty of outlets and food options for all-day work. Flightpath's cozy outdoor patio is well-shaded so it stays cool even in the summer. Get a great selection of tea here!
Freddo ATX | 2336 S. Congress Ave.
Across the street from the oldest H-E-B in Austin in the historic Victorian Walter Tips House, Freddo ATX is a tranquil, quiet place to get some work done. A full menu of paninis, Austonia-approved breakfast sandwiches and daily happy hour from 3-6 p.m. will keep you fed, whether you're grinding or just enjoying the day. Don't leave before you roam through all the rooms upstairs!
Greater Goods Coffee Roasting Co. | 2501 E. 5th St.
There isn't much to eat at Greater Goods but the laptop-friendly atmosphere and phenomenal drinks make up for it. No two drinks are exactly the same, from the turmeric Tiger latte, coconut sugar Kali mocha, to Figi's favorite, the McGregor, a rose tea and bourbon syrup latte.
The Hive | 10542 Menchaca Rd.
Nestled far south in a lush garden, The Hive will bring you back into nature without having to venture too far from the city. True to its name, The Hive has a huge garden to lounge in outback, and fresh treats while you're there. We visited this coffee shop multiple times—our favorites are the coconut lemonade, lavender lattes and carrot cake.
Madrone Coffee Co. | 6266 US-290
A big stone building in Oak Hill, Madrone's interior is dimly-lit and gives off a wintery vibe with a large fireplace as the focal point. Ask the barista what their recommendation is—Madrone frequently has revolving specials like dark chocolate matcha or mocha picante. Currently, Frida's Cocina Food Truck serves on the outdoor patio from 7 a.m.-11 p.m.
The Meteor | 2110 S Congress Ave.
Retro on the outside, modern on the inside, The Meteor is a cross between a café, bodega and bike shop. You'll find your standard espresso and coffee options, lots of tea (may we say the best chai tea), plus a host of local beers and wines, for dine-in or to-go. If you're hungry, grab one of their pastries, a sourdough pizza or Sonia's favorite, "The Meteor Logical Bowl," to enjoy on the sunny patio.
Nate's Baked Goods & Coffee | 401 Orchard St. 
This itty-bitty hidden coffee shop tucked just off of 5th Street, has some huge flavor inside. There is very little seating, which is offset by the huge amount of baked goods, unique drinks and affordable gourmet sandwiches. During our visit, we enjoyed a mint matcha lemonade, Dolly Parton-inspired cookies and a Super Bun breakfast sandwich.
Plaza Colombian Coffee Bar | 3842 S Congress Ave.
A festive tiki bar outside with a velvety dining room and stage inside, Plaza Columbian makes an easy transition from coffee to margarita. You'll find lots of Colombian-inspired snacks inside, including the guava Gloria pastry, bocaditos and empanadas. Figi was wowed by the London Fog, made with vanilla beans, while the whole team enjoyed the plantain chips!
Opa | 2050 S. Lamar Blvd.
Grab a seat on the sunny patio or indoors for a good game of chess and some light Greek bites. There isn't usually too much seating available for a long day of work, which goes to show how popular this day and night shop is. Grab a pizza, one of our favorite menu items, and some wine once the clock hits 5 p.m.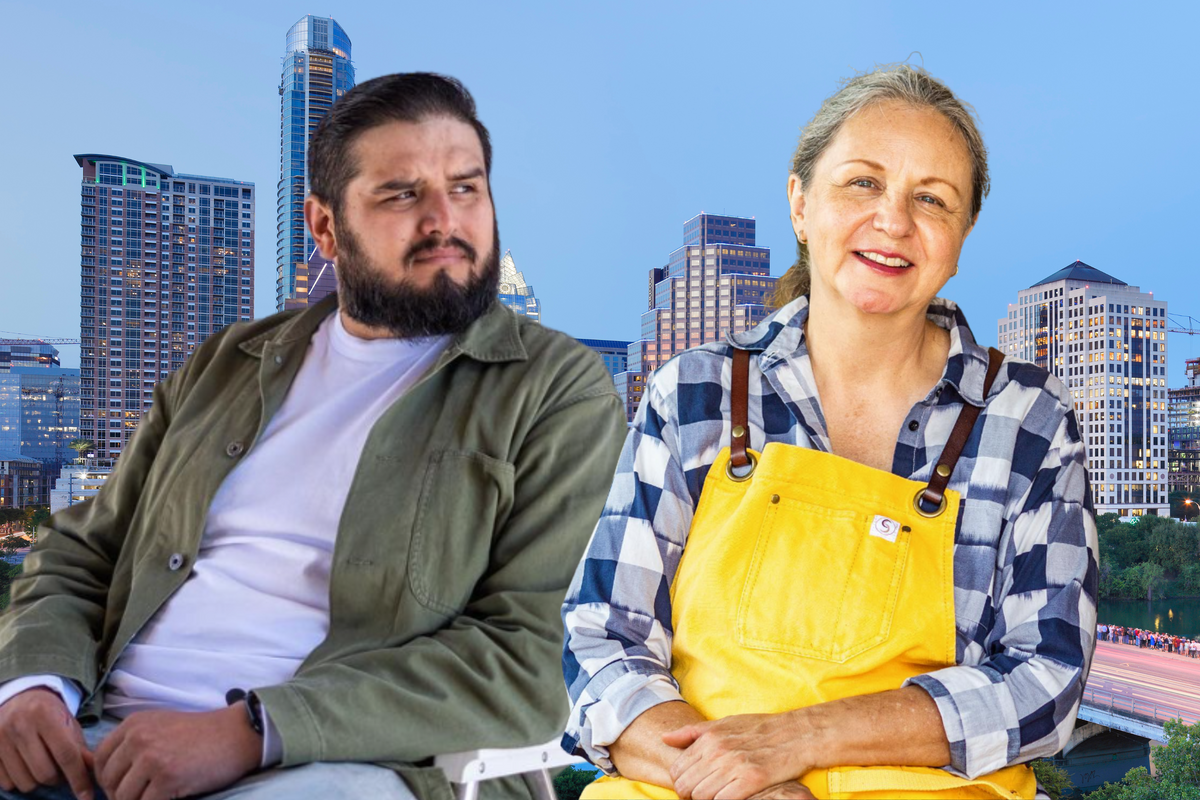 Austin chefs were well-represented at the James Beard Foundation Awards on Monday night as two local restaurateurs took home the coveted award—more than any other Texas city.
Chef Iliana de la Vega of El Naranjo, 2717 S. Lamar Blvd., took home the title of Best Chef Texas and chef Edgar Rico of Nixta Taqueria, 2512 E. 12th St., took home Best Emerging Chef at the Lyric Opera of Chicago.
Nearby, Houston's Julep was recognized for Outstanding Bar Program as the only other Lone Star State mention. The award has often been compared to high-caliber awards like the Oscars or the Grammys of food.

De la Vega told Austonia she wasn't expecting to win—she hadn't even prepared a speech—she was just happy for a weekend vacation with her husband and business partner Ernesto Torrealba. De la Vega said she considers it a joint award for the two of them.
"It was a little bit shocking, emotional, a little bit of everything. When we had to move from Mexico to here, I thought at some point, you know, it has to have a meaning," de la Vega said. "We finally came to be recognized for the love and the sharing of the traditions from Mexico that we feel very proud of."

De la Vega said when she originally started El Naranjo in Oaxaca, Mexico, in 1997, it was the "perfect place, the perfect life and the perfect everything." After the economy collapsed, de la Vega and her family had to move to the U.S.
They bounced from New Mexico to San Antonio, when she was asked to create and lead the Latin American Studies program for the Culinary Institute of America, which she accepted. Soon after, they moved to Austin and started a food truck for their lost restaurant in Oaxaca before they were able to build a brick-and-mortar shop in 2012. The rest is history.
De la Vega said she was proud to share the stage with Rico and represent her native cuisine, she just hopes she can live up to the hype of newcomers.
"To recognize Mexican cooking as one of the best cuisines in the world, I think it's huge," De la Vega said. "Maybe there will be new people coming in that didn't even know that we existed and they may have bigger expectations so (I'm trying to) live up to the challenge right now."
Rico echoed de la Vega's pride in his emotional acceptance speech, mentioning it's huge for "La Raza," which directly translates to "the race."
"Honest to god I did not expect to win this award tonight, but it's been a trial to get here," Rico said. "This is huge for La Raza, this is huge for my people. For all the taqueros, anything is possible."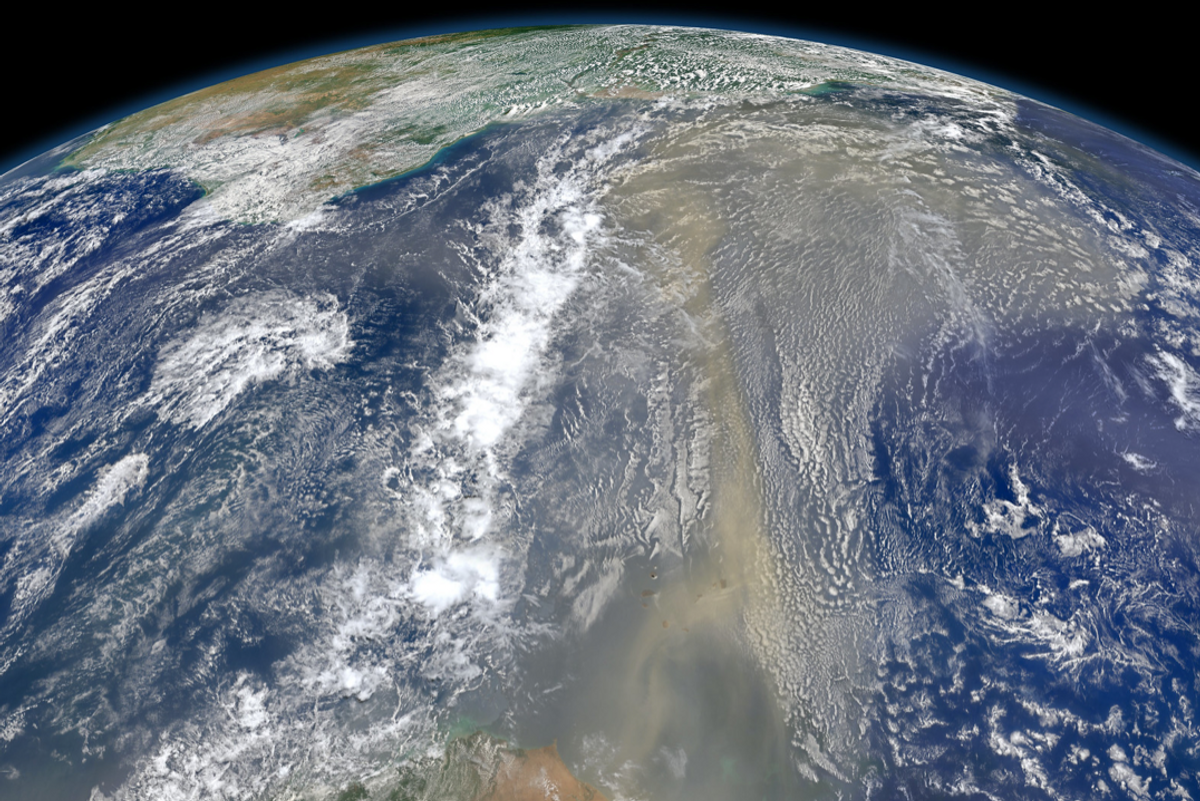 Dust from the Saharan Air Layer took a trip over the Atlantic Ocean and into Austin's skies Tuesday, causing a hazy sunset and air quality that was labeled "Unhealthy for Sensitive Groups" by the National Weather Service.
The African desert's dust takes a trip across the Atlantic every three to five days in late spring, summer and early fall and tends to hit Central Texas most from mid-June to late August.
Did you notice the hazy skies today? This was attributed to Saharan Dust that has made it into the region. Here is a comparison of tonight's hazy sunset versus two nights ago before the dust arrived. The dust is forecast to impact the region through Friday. pic.twitter.com/tmj4VwQbOU
— NWS Austin/San Antonio (@NWSSanAntonio) June 14, 2022
Other than creating vivid sunsets, the dry Saharan air can make the sky appear milky white at midday. Just one dust cloud can be as large as the United States—and each cloud can help prevent tropical cyclones from occurring in the humid ocean air.
Those who are most sensitive to changes in air quality—including the elderly, young children and those with respiratory conditions—should limit their time outside as dust levels peak in the Austin skies Thursday.
And while the dust can cause a sore throat or itchy eyes, Saharan dust is an irritant that cannot be alleviated with allergy medications.