Get connected with our daily update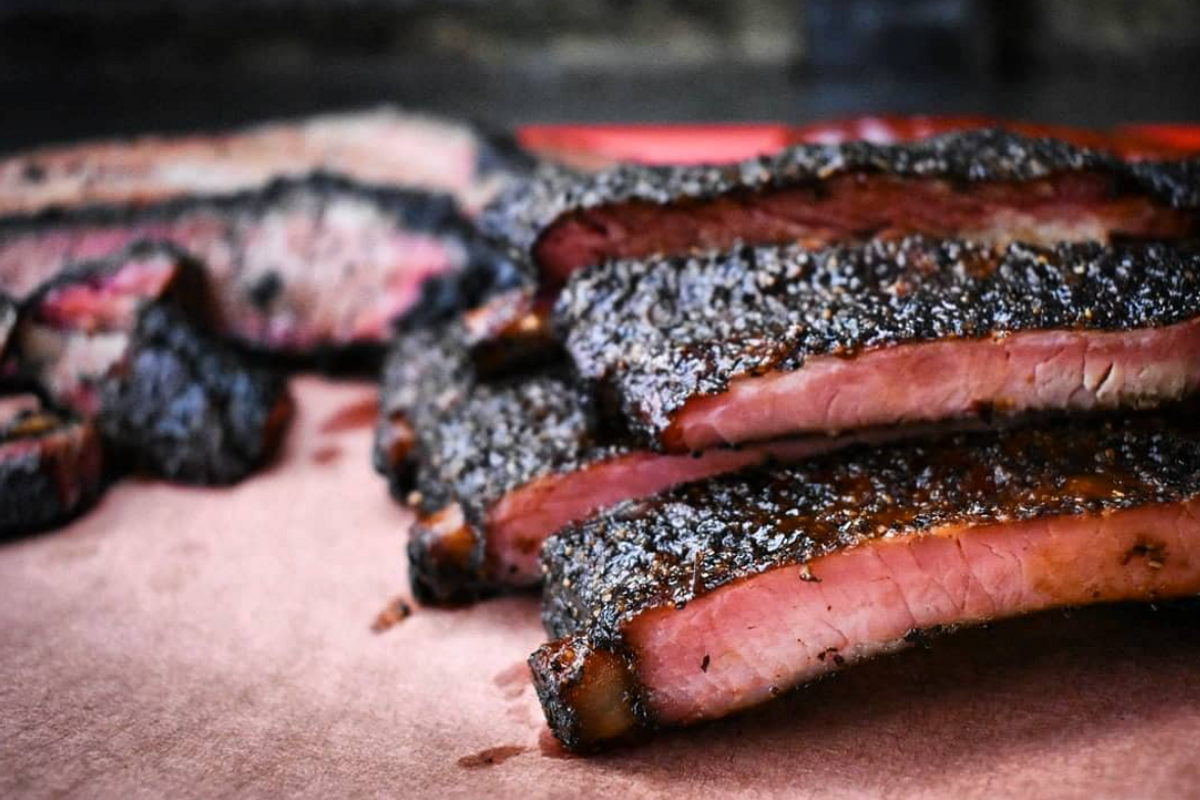 (Kerlin BBQ/Instagram)
One thing you need to know about Texans is not to get in between them and their smoked meats. Lucky for Austinites, some of the best barbecue in the world can be found right here in Central Texas.
And there are a lot of places to try out, whether you're a longtime resident, newcomer or just a barbecue fan. To get your barbecue journey started, here are some of Austin's favorite places to get their grub.
---
Franklin Barbecue, 900 E. 11th St.
Franklin Barbecue is known for having extremely long lines and amazing brisket from well-known pitmaster and "barbecue nerd" Aaron Franklin. From brisket to beef ribs and a Tipsy Texan sandwich, there's nothing more iconic to Austin than this particular barbecue joint. Along with barbecue lovers, celebrities such as Anthony Bourdain, Jimmy Kimmel and Barack Obama have celebrated the beloved spot. Since the pandemic, Franklin barbecue is only accepting preorders for extra safety precautions. Described by Texas Monthly as "serving the best barbecue in the known universe," Franklin Barbecue is a must-try if you're new to town. The dining room may be closed but curbside is available from 11 a.m.-2 p.m. daily except Mondays.
Valentina's Tex Mex BBQ, 11500 Manchaca Road
In a city where tacos and barbecue aren't hard to find, pitmaster Miguel Vida brings Valentina's Tex Mex BBQ to Austin with a twist on both food groups. Besides, is there anything more Austin than skipping tradition and creating something completely unique? Valentina's serves incredible brisket, pulled pork and chicken and beef fajita with a Mexican twist. Make sure to try their smoked brisket taco and order online before it all sells out. You can also dine in from 7:30 a.m.-8 p.m. Wednesday-Friday and 7:30 a.m.-6 p.m. Saturday and Sunday.
Micklethwait Craft Meats, 1309 Rosewood Ave.
Micklethwait Craft Meats is no stranger to the well-known barbecue game in Austin. Also featured in Texas Monthly as one of the best barbecue spots in Texas, pitmaster Tom Mickethwait brings standout items to the Austin food game. With brisket, pork ribs, pulled pork, homemade sausages and so much more on their menu, Micklethwait Craft Meats is the perfect spot for meat lovers looking for a new destination. You can get your barbecue fix Thursday-Saturday either through preorder or walk up and there's even an outdoor picnic area that is open from 11 a.m.-6 p.m. Thursday-Saturday and 11 a.m.-4 p.m. Sunday.
Terry Black's Barbecue, 1003 Barton Springs Road
Terry Black's namesake, operated by his sons, pitmasters Michael and Mark Black, takes Lockhart's barbeque knowledge to Austin. The meat market-style restaurant offers delicious brisket, pork rib, beef sausage and so much more for flavors and high-quality barbecue you can't miss out on. If you're new to town and thinking of sending a gift to your friends and family outside of the state, Terry Black's offers nationwide shipping for most of their meats. Austinites can preorder online for pickup or delivery, otherwise, the restaurant is open from 11 a.m.-9 p.m. Sunday-Thursday and until 9:30 p.m. Friday and Saturday.
LeRoy and Lewis Barbecue, 121 Pickle Road
This new-school and uniquely creative food truck proves that barbecue isn't just for the traditional establishments in town. LeRoy and Lewis Barbecue opened their doors in 2017 in the Cosmic Coffee + Beer Garden lot. Since then, pitmaster Evan LeRoy and Director of Operation Sayer Lewis have provided Austinites with amazing barbecue by also supporting local ranches in Texas. From brisket to sausage to barbacoa, LeRoy and Lewis Barbecue have all the fixins' and more for barbecue lovers in town. You can preorder online or eat in person from 11 a.m.-9 p.m. every day except Monday and Tuesday to try this inventive and mouth-watering barbecue.
Stiles Switch BBQ & Brew, 6610 N. Lamar Blvd.
Stiles Switch BBQ & Brew is one of those barbecue joints in Austin that helped create the lavish barbecue scene Austinites know and love. Lead pitmaster Lance Kirkpatrick learned his technique with a true Texan twist and provides Stiles Switch authentically delicious barbecue such as beef rib, pork ribs, sausage and so much more. Owner and Texas native Shane Stiles named Stiles Switch BBQ & Brew after a Central Texas railroad stop on the I&GN Railroad from the 1800s. You can preorder online or dine at the patio at Stiles Switch from 11 a.m.-8 p.m. every day except Monday.
Kerlin BBQ, 2207 E. Caesar Chavez St.
In the competitive barbecue market in Austin, this barbecue joint manages to hit top rank in all categories. Kerlin BBQ has been providing Austin with amazing brisket, pork ribs, pork shoulder and best of all, brisket and cheddar kolaches since 2014. Bill and Amelis Kerlin bring their own personal taste and preference to their menu, helping cater to most barbecue lovers in town. Dine-in is available from 11 a.m.-4 p.m. Friday-Sunday or to preorder, email orders@kerlinbbq.com.
Cooper's Old Time Pit Bar-B-Que, 217 Congress Ave.
For any barbecue lover who hasn't tried the pork ribs at Cooper's Old Time Pit Bar-B-Que, it's time to finally do so. Pitmasters Kenny Oestreich and Louis Garcia provide the family-owned and operated restaurant, along with any Austinite who walks by the delicious smelling barbecue, with great food on South Congress. Brisket, pork ribs, pork chops and beef ribs are only a small amount of what Cooper's has to offer. You can order for takeout or delivery if you don't want to dine in from 11 a.m.-10 p.m. daily.
Mum Foods, 2113 Manor Road
If you're thinking of skipping out on Mum Foods, think again. The farm-to-table barbecue joint can be found around town at the Barton Creek, Cedar Park and Mueller farmers' markets, along with their shop, Mum's brisket. Serving Austinites with quality brisket, amazing pastrami, sausage, chicken and delicatessen, Mum Foods has it all for meat lovers in town. You can preorder online from Thursday through Saturday.
La Barbecue, 2027 E. Cesar Chavez St.
In a state where barbecue is the shining star, La Barbecue has put themselves up to the task of providing Texas with one of the best barbecue spots. La Barbecue, owned by LeAnn Mueller and wife Ali Clem, has provided Austinites with brisket, beef and pork ribs, amazing sausages and so much more. Pitmaster Ali Clem has established her influence on La Barbecue with help from Francicso Saucedo, especially for the sausages and pork ribs for a perfect barbecue experience. You can preorder online or dine in from 11 a.m.-6 p.m. Wednesday-Sunday to try La Barbecue.
Brown's Bar-B-Que, 1901 S. Lamar Blvd.
It seems like the list of barbecue joints in Austin is never going to end, proving that there is no place better to find your favorite barbecue. Brown's Bar-B-Que adds to the list of incredible barbecue in town, providing South Austin with award-winning bone ribs, brisket, chicken, pulled pork and all the fixings. Pitmaster Daniel Brown has been in the barbecue game for a while, making incredible brisket and giving Austin yet another delicious barbecue spot. Visit from 11 a.m.-7 p.m. Tuesday-Friday, or 11 a.m.-5 p.m. on Sundays.
Green Mesquite BBQ, 1400 Barton Springs Rd.
An Austin classic, Green Mesquite BBQ has been providing Barton Springs with great barbecue since 1988. With affordable prices and all the mouthwatering flavors you can think of, this Austin barbecue spot switches thing up by featuring mesquite barbecue, a method of cooking meat over a fire using mesquite wood, giving it a distinct flavor. Try their smoked chicken wings for the best bite of chicken you'll ever have. Plus, both Austin locations are open for dine-in.
Interstellar BBQ
Using high-quality ingredients and wood, and cooking in small batches, low and slow is the motto Interstellar BBQ goes by. Of course, you can get all the classic favorites: brisket, pulled pork and ribs, but Interstellar has some pretty stellar signatures. Try the peach tea glazed pork belly, brisket taco, jalapeno popper sausage and you can even get bulk sauces or beef tallow to cook with. You can preorder your feast the day before or enjoy the open dining room and patio from 11 a.m. until sold out Wednesday-Sunday.
Isabella Lopes contributed to this story.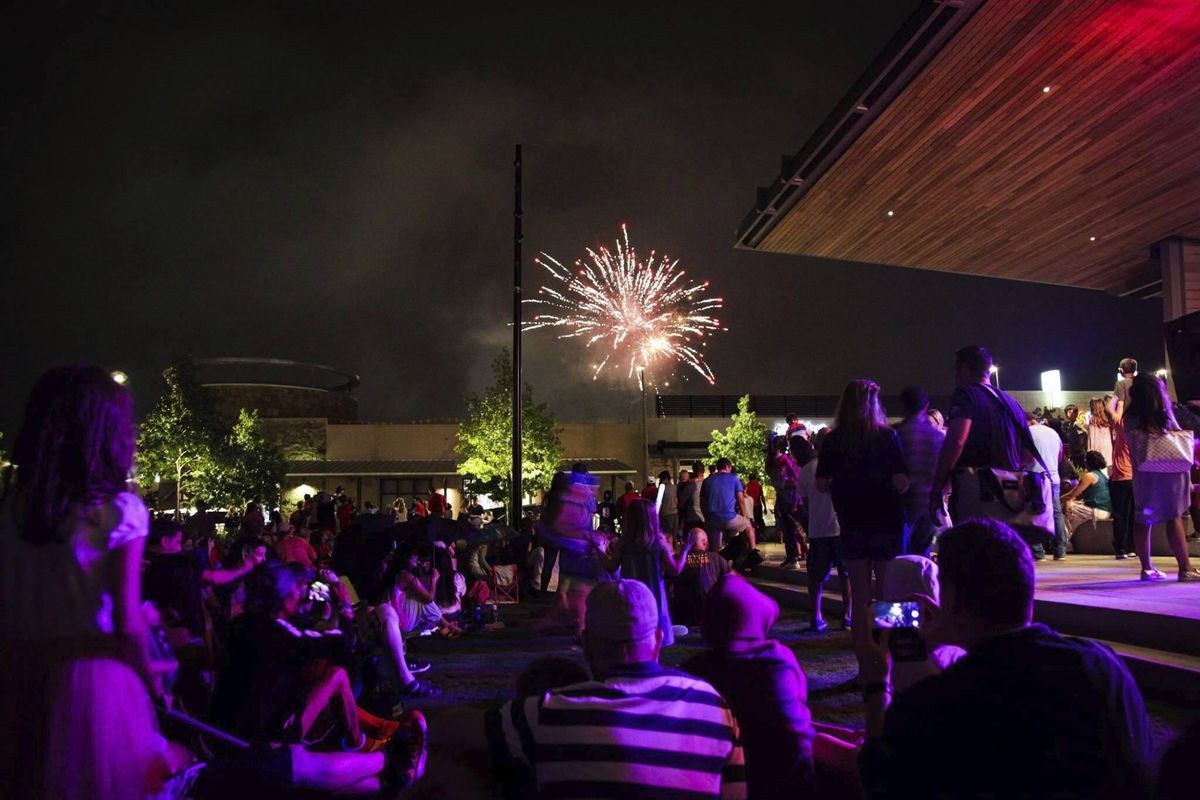 🗓 Friday
Put on your swimsuit, grab a fruity rum drink and enjoy campy throwback movies every Friday at the Austin Motel through August. This week is "Wet Hot American Summer," which starts at 8:30 p.m. Tickets are $20 per person.
Doors open 5 p.m. Friday | 📍Austin Motel, 1220 S Congress Ave.

Austin's gaming, animation and podcasting convention RTX is back and showcasing what's new in the industry. Enjoy panels, meet your favorite Rooster Teeth star and play demos of the newest games for three days. Day passes start at $52.
Times vary Thursday-Friday | 📍Austin Convention Center, 500 E Cesar Chavez St.
Enjoy the deep roots of Texas music with weekly live performances at Lone Star Court. Located at The Domain, there's always a tune for you to tap your foot to at the retro-inspired property. Every Thursday through Saturday, locals and travelers alike can enjoy live performances and specialty cocktails at the Water Trough. This week you can catch Ella Reid, Reagan Quinn, Michael Ingalls, and David Orr Trio.
7-9 p.m. Thursday, 8-11 p.m. Friday-Sunday | 📍Lone Star Court, 10901 Domain Dr.
🗓 Saturday
Dreamland Dripping Springs is bringing all things Independence Day into one place this year: Mini-golf, pickleball, snacks, live music from Bob Schneider and Pat Byrne and fireworks on the lawn to close out the evening. Tickets start at $25 and children under 5 are free.
Doors open at 5 p.m. Saturday | 📍Dreamland Dripping Springs, 2770 US-290.
🗓 Sunday
Lutie's is partnering with LeRoy & Lewis for a patriotic garden party, serving up some "New School BBQ," specialty cocktails and a vinyl DJ set from Clemente Castillo to dance the night away. Tickets start at $45.
6-11 p.m. Sunday | 📍Commodore Perry Estate, 4100 Red River St.
Head into July 4 with a relaxing night under the stars, listening to indie folk band Fleet Foxes. Tickets start at $32.50 each.
Doors open at 6 p.m. Sunday | 📍Moody Amphitheater, 1401 Trinity St.
🗓 Monday
After a virtual year, Willie Nelson's 4th of July Picnic is back and bringing the talent to Q2 Stadium. Featuring, Jason Isbell, The 400 Unit, Tyler Childers, Charley Crockett and Asleep at the Wheel, the festival has been a can't-miss phenomenon since 1972. Resale tickets are still available starting at $35.
Doors open 11 a.m. Monday | 📍Q2 Stadium, 10414 Mc Kalla Pl.
Spend your July 4 on the Central Plaza lawn, listening to performances from Two Tons of Steel, Southern Angels, Rock Bottom Strong Band, Robin Mordecai and The Saddle Sores. While you enjoy the tunes, enjoy food vendors, kid's activities and more than 60 art vendors at this free event.
4 p.m. Monday | 📍Hill Country Galleria, 12700 Hill Country Blvd.
Don your red, white and blue for a concert of classic American songs from the Austin Symphony Orchestra followed by a "mile-high" fireworks display. The event is free, open to the public and pet-friendly.
8 p.m. Monday | 📍Auditorium Shores and the Long Center, 900 W Riverside Dr.
Content marked with an *asterisk has been paid for to help Austonia keep producing free content.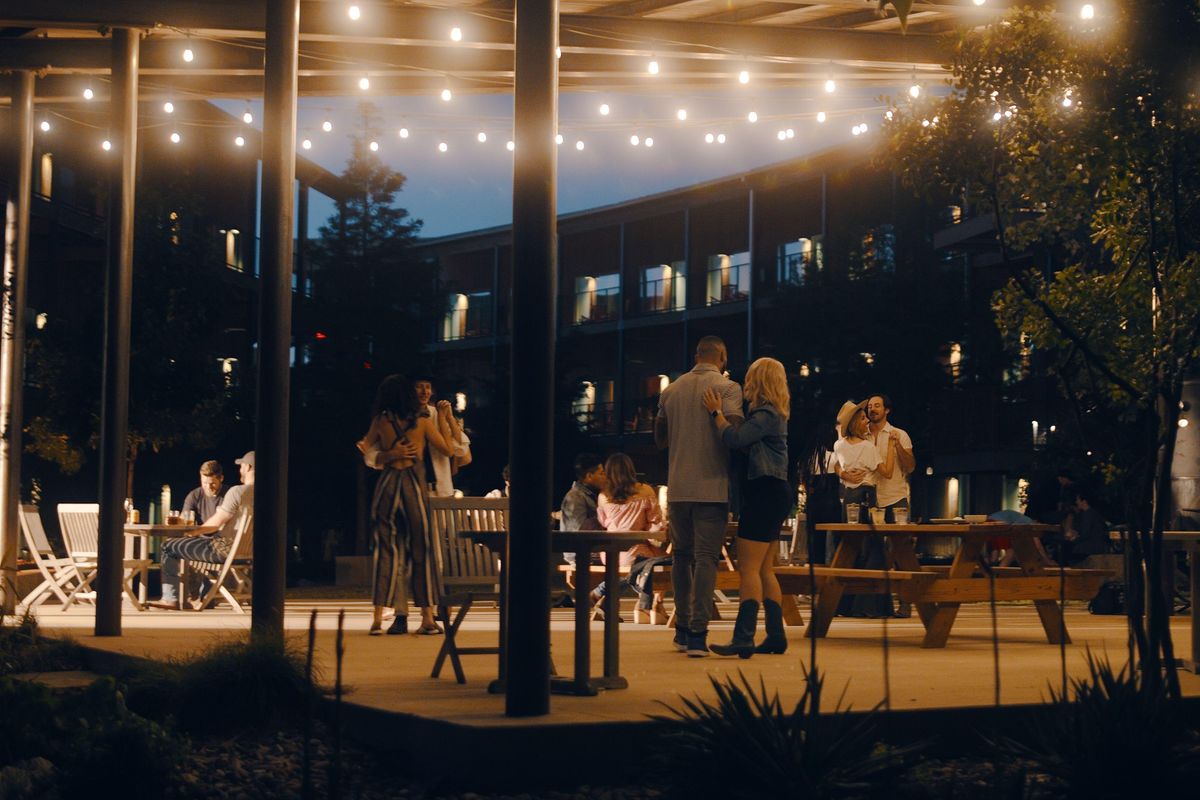 Live music and beer? Say no more. With a location in Austin, and others throughout Texas, the court hotels by the Valencia Hotel Group have a new offering for weekend stays: Live Music & Longnecks.
Enjoy live music all weekend long and check out the hotels' state-of-the-art amenities between sets. Make a splash in the pool, enjoy outdoor fire pits, or challenge your friends in a yard game while enjoying a weekend full of live music! Did we mention the package includes deluxe accommodations and a bucket of beer? Oh, and if you needed more convincing, this pet-friendly hotel means the whole family can join in on the fun.
The hotels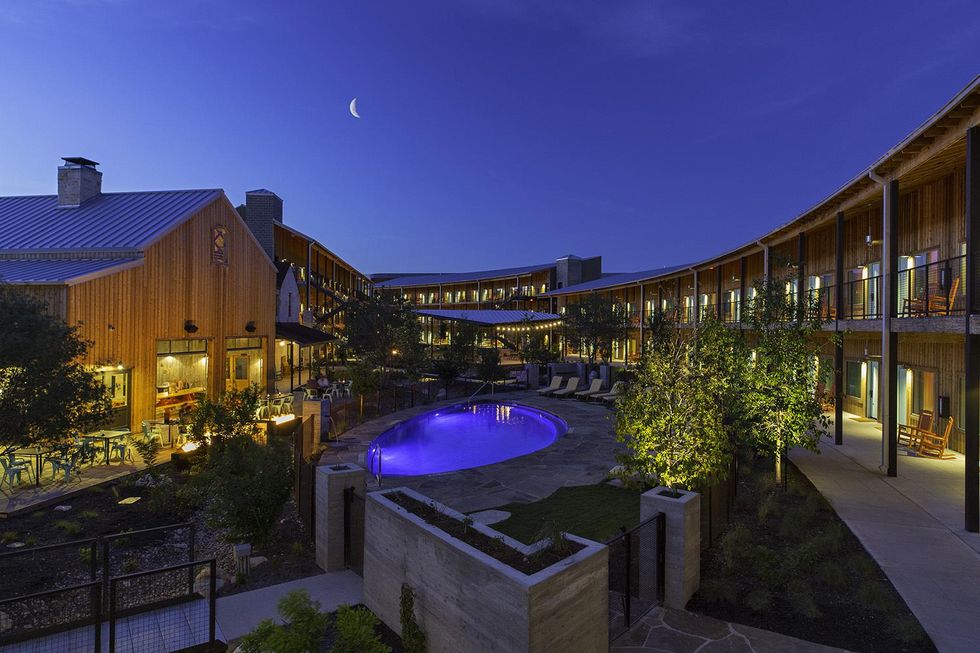 Explore any of the Court Hotels by Valencia Hotel Group for a memorable escape. Each property offers a unique experience remnant of yesteryear but with all of the modern amenities that make for a fun and comfortable stay. With acres of landscaped courtyards, relax and unwind in an outdoor environment perfect for doing everything or absolutely nothing at all. With locations in Austin, College Station, Irving, and Lubbock your urban retreat has never been so close.
The music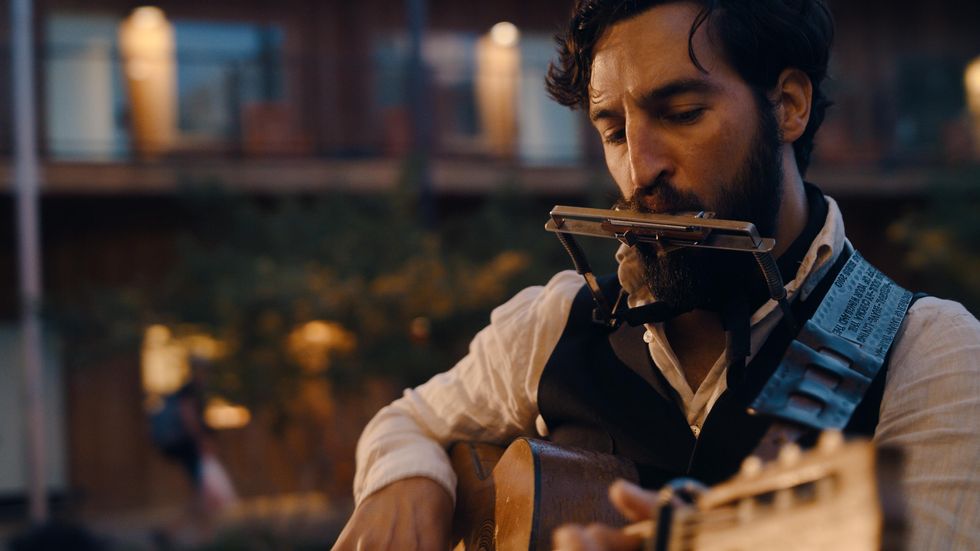 Locals and travelers alike are invited to enjoy the deep roots of Texas music all summer long with a robust lineup of live performances. From the banks of the San Antonio Riverwalk to Irving's manicured streets, Valencia's hotels are a place to gather and reconnect, offering uniquely Texan settings for the weekly performances.
"We're proud of the community we've fostered among Texas musicians and the many rising stars who perform at our properties," says Amy Trench, corporate director of brand marketing & PR for Valencia Hotel Group.
In Austin, you can catch good ol' fashioned Texas country by Drew Moreland and Clayton Gardner, bluegrass by Reagan Quinn, and much, much more.
With unique programming at each of Valencia's properties, there's something for everyone to enjoy all summer long.
The perks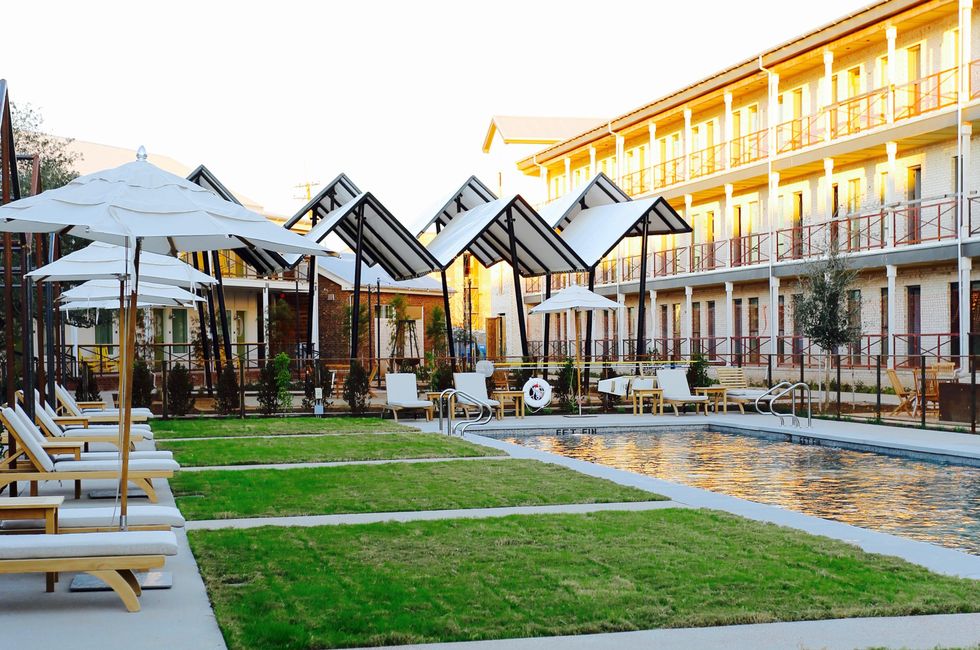 If you're a Valencia Hotel Group Rewards member, the perks are plentiful. Enjoy up to 10% off the Best Available Rate, and for a limited time, members can save up to 15% off a stay of 2 nights or more, for select stays in 2022.
But that's really just the beginning. At select locations, you can enjoy discounts on weeknight stays, a complimentary third night, or curated packages for a romantic getaway or a night of watching the Verde at Q2 Stadium. You'll also find special rates for AAA and AARP Members, educators, and front-line heroes including military, law enforcement, fire, and rescue workers.