Get connected with our daily update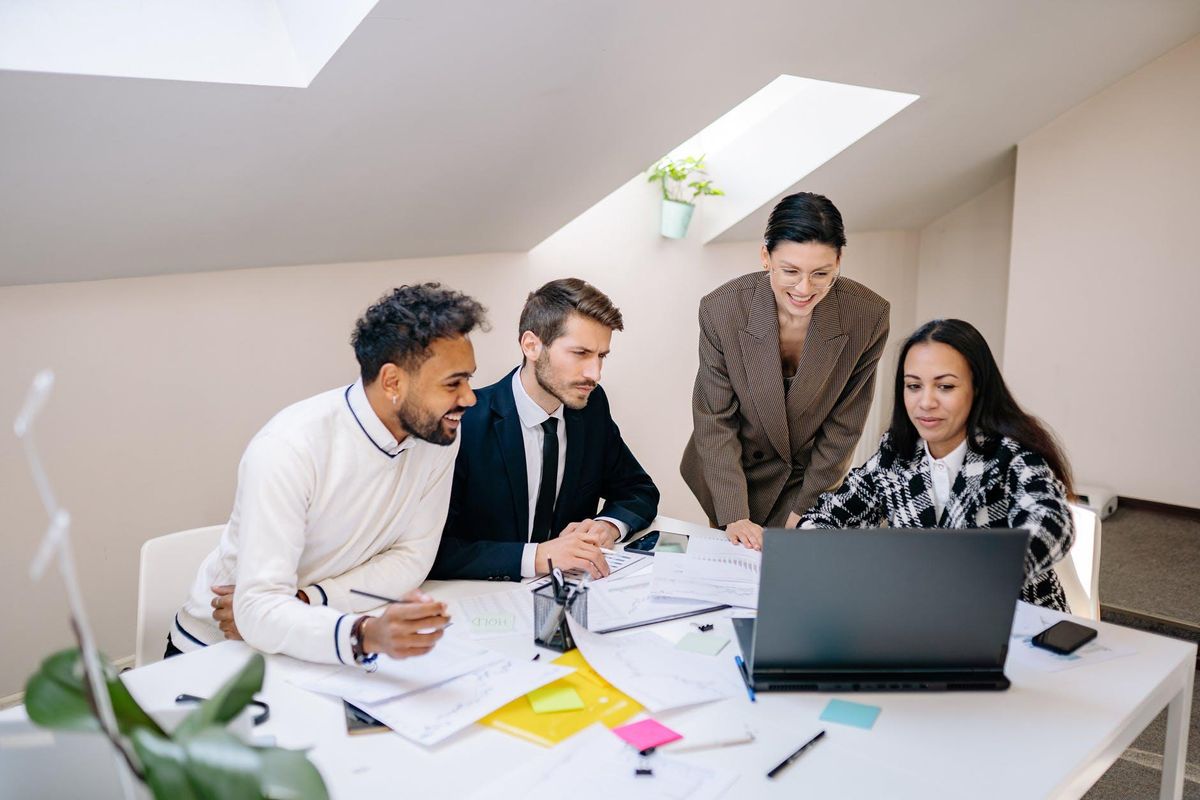 Tech companies in Austin are winning top talent, according to a new ranking list by job search company Hired.
---
The company based the ranking on three factors for attracting and retaining employees: equity, efficiency and transparency. These factors went into Hired's data analysis from October 2020 to the end of October 2021 to gauge whether workplaces are interviewing underrepresented candidates, navigating them through the hiring process and being open about salary.
These considerations are key to keeping workers, Hired says, as tech has also been affected by the Great Resignation, the trend of record quits across industries in recent months. Hired describes a tech worker shortage that may only deepen, with an October survey indicating 72% of tech employees considered quitting their jobs in the next 12 months. As pandemic restrictions eased, workloads increased, causing tech workers to undergo long hours and burnout.
Hired's ranking highlights these Austin-connected enterprise companies that are using best practices for finding and keeping workers:
No. 2 Maximus
Founded in 1975, the highest-rated company with Austin ties is Maximus. The government services company that helps connect citizens to programs such as Medicaid and Medicare came close to the top ranking, just behind Insider. The company performed well in all key areas, but especially with transparency. The company is also looking to grow in Austin, with jobs for analysts, network technicians and outreach currently open.
No. 5 Accenture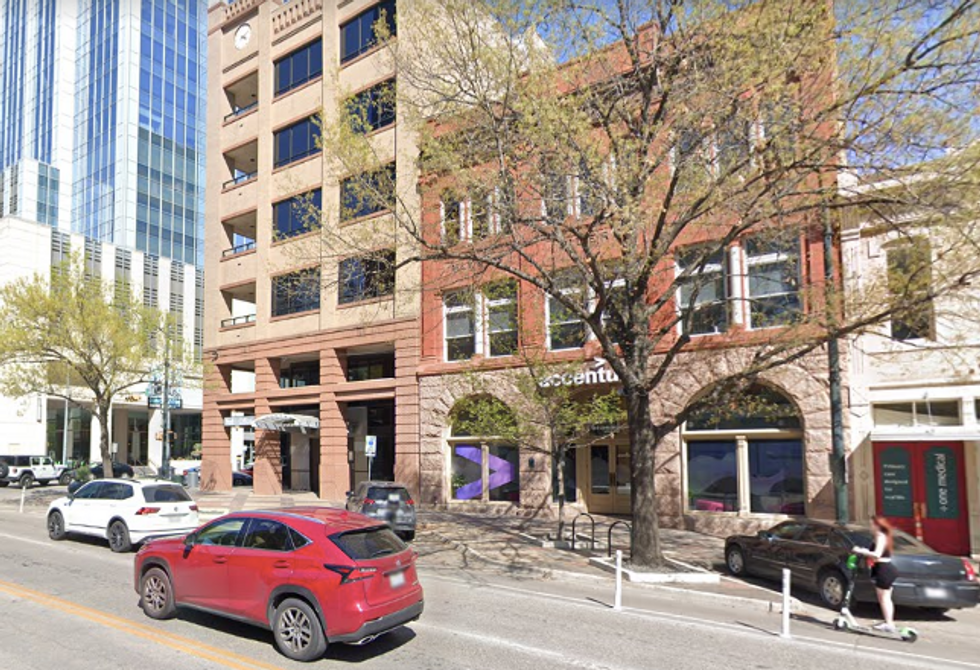 Accenture's office at the McKean-Eilers Building. (Google Street View)
This Fortune Global 500 company made the top five enterprise businesses. Involved in information technology services and consulting, the company showed Hired deep value for equity and transparency across the board, including at the Austin locations, with one downtown and another on South Congress. It is currently hiring a customer care associate, a writer/editor and an analyst.
No. 6 Sysco LABS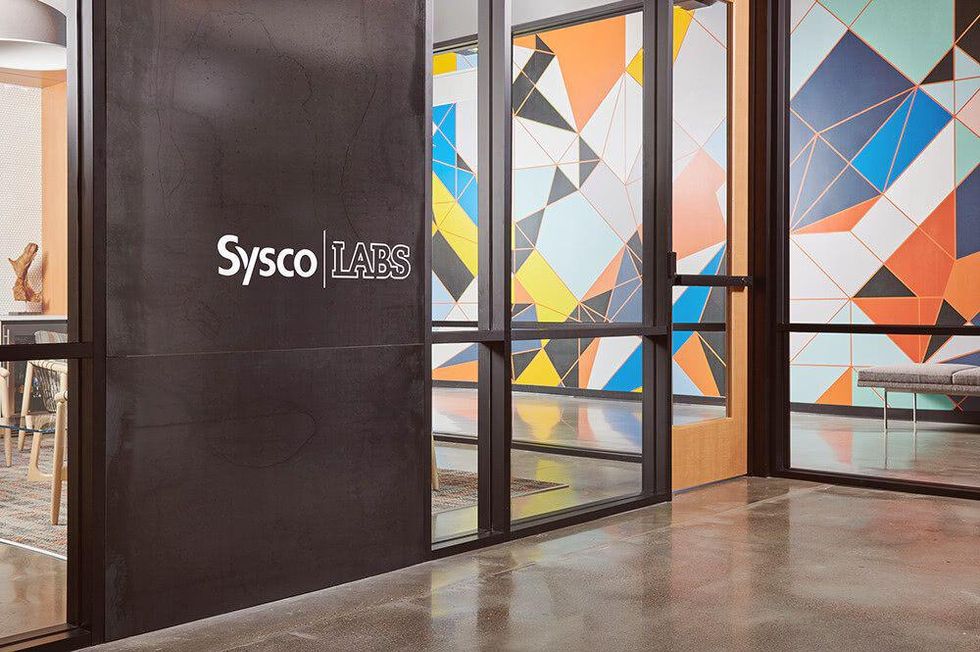 Austin-founded Sysco LABS wins top tech talent. (Sysco LABS/LinkedIn)
The computer software company with a downtown Austin office aims to transform traditional food service through its platforms that aids in placing and delivering orders. It currently has openings for data scientist, product designer, data engineer and more.
No. 7 Meta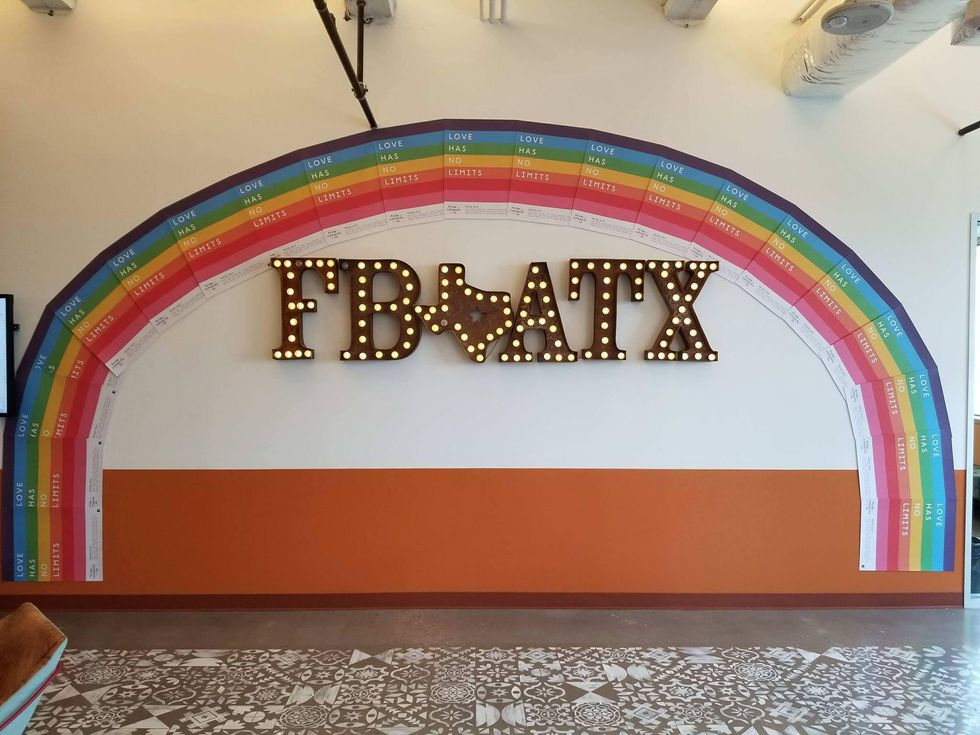 Facebook has grown in Austin since starting its presence more than a decade ago. (Facebook Austin)
Facebook, now doing business as Meta, has been in Austin since 2010 and has grown to more than 1,200 Austin employees. While Hired's ranking centered on the hiring process, workers at Meta enjoy some perks once they're brought on that could help with satisfaction like Austin workers who have access to three full-service kitchens, free laundry, a shipping center, a fitness center and a rec room. It is currently hiring for various software engineering jobs.
No. 9 Cisco Systems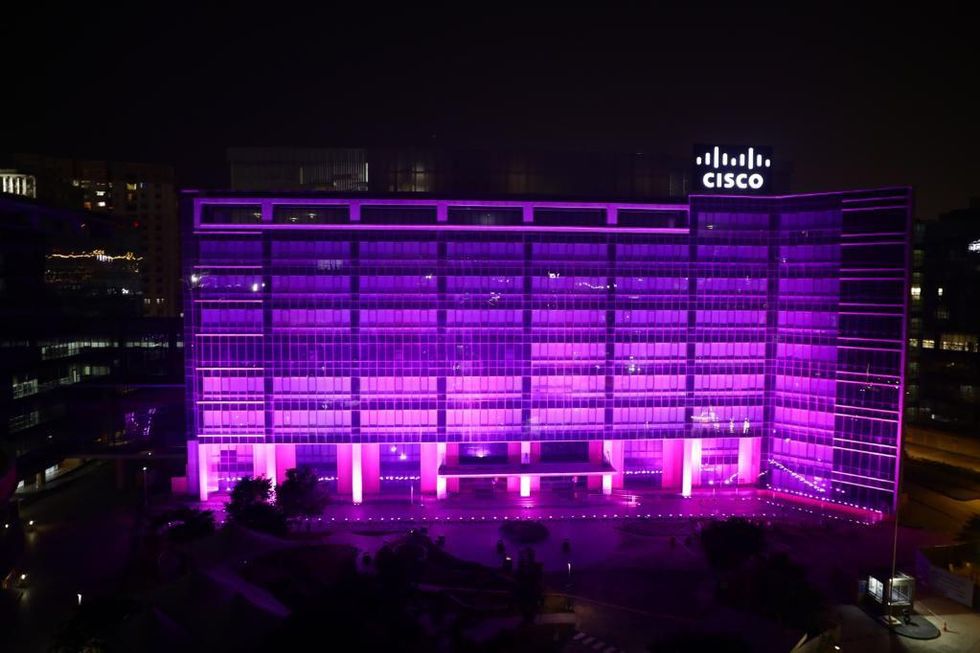 Cisco lit up their offices around the world with purple to show support for their workers with disabilities. (Cisco/LinkedIn)
Headquartered in San Jose, California, Cisco is a multinational tech conglomerate that's been growing since the early 80s. Its work developing and manufacturing software and telecommunications equipment eventually came to Austin with an office at Research Park, and Hired scored them especially high on efficiency in the hiring process. It is currently hiring in various areas including product development, data analyst and customer service.
No. 10 Capital One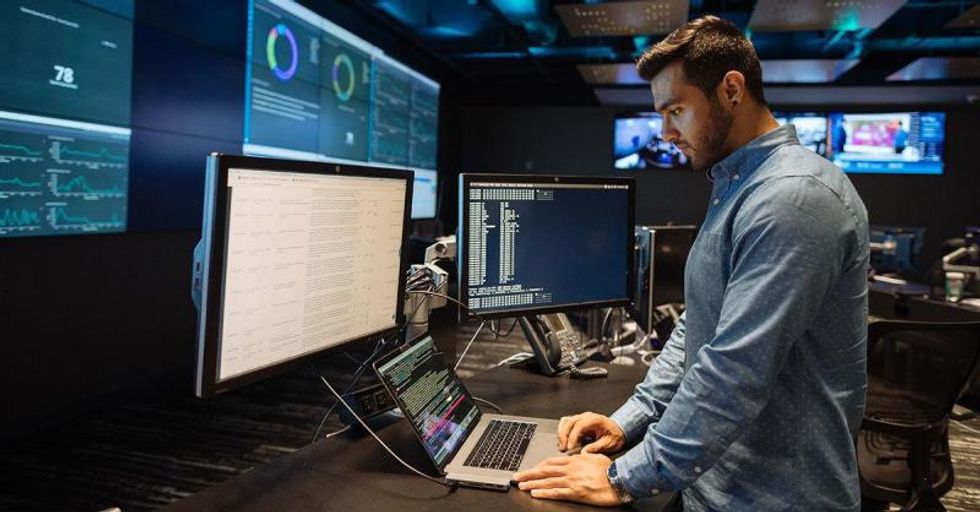 Capital One makes hires for cyber security. (Capital One/LinkedIn)
Tying with Wayfair, Capital One still made the ranking of top 10 enterprise businesses. The company is currently looking for talent in Austin, with openings such as account associate, client manager and bank teller.
No. 10 Wayfair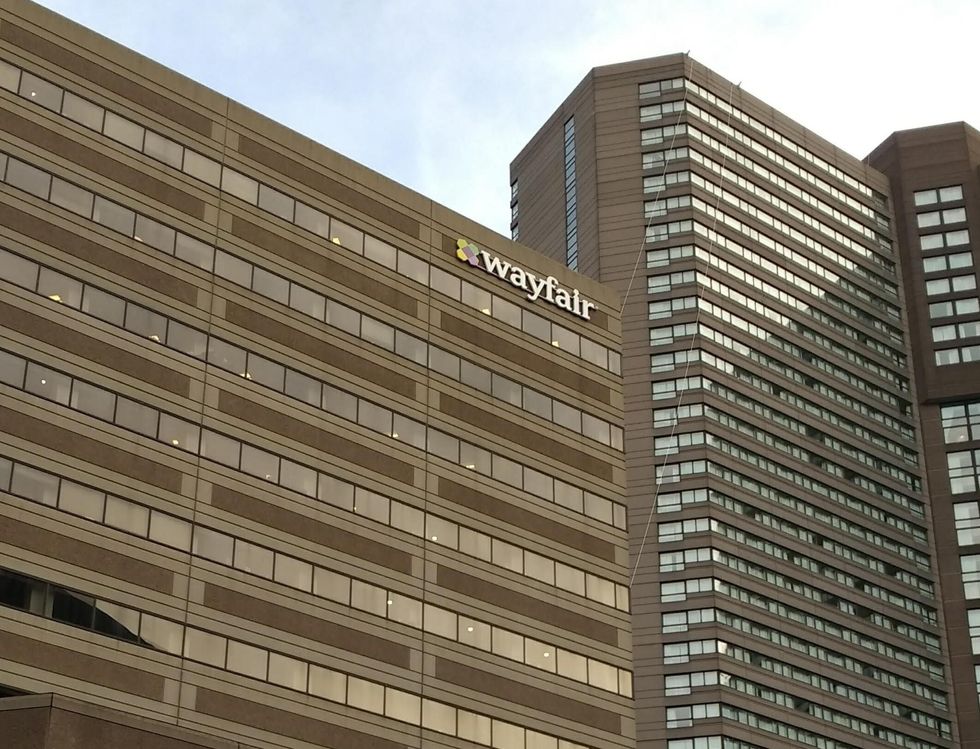 Wayfair announced an Austin expansion in April this year. (Whoisjohngalt/CC)
This e-commerce company that sells furniture and home goods is headquartered in Boston but made plans to come to Austin earlier this year with up to 200 hires. In April, the company said it expected the office to open within the next year, and had positions open for software engineers, infrastructure engineers, product managers, experience designers, analysts and data scientists.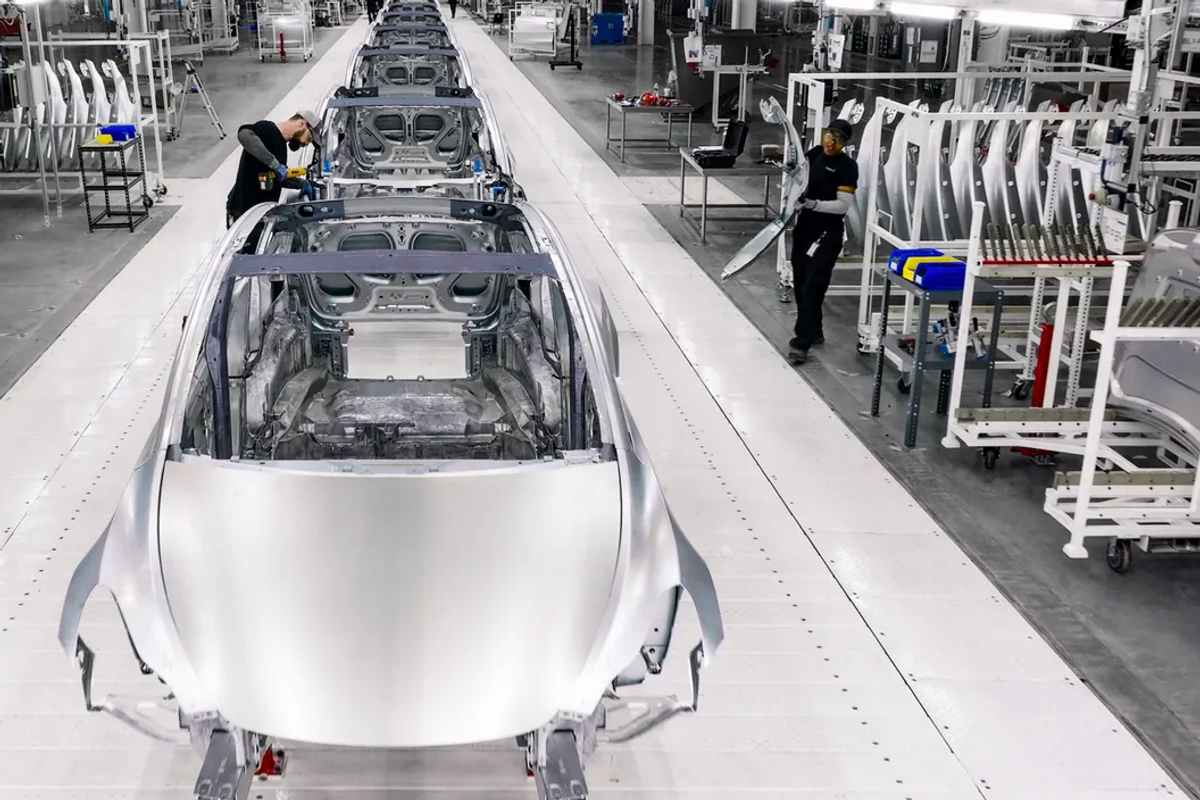 Giga Texas, the massive Tesla factory in southeast Travis County is getting even bigger.
The company filed with the city of Austin this week to expand its headquarters with a new 500,000-square-foot building. The permit application notes "GA 2 and 3 expansion," which indicates the company will make two general assembly lines in the building.
More details about the plans for the building are unclear. The gigafactory has been focused on Model Y production since it opened in April, but the company is also aiming for Cybertruck production to kick off in mid-2023.
While there is room for expansion on the 3.3 square miles of land Tesla has, this move comes after CEO Elon Musk's recent comments about the state of the economy and its impact on Tesla.
In a May interview with Tesla Owners Silicon Valley, Musk said the gigafactories in Berlin and Austin are "gigantic money furnaces" and said Giga Texas had manufactured only a small number of cars.
And in June, Musk sent a company wide email saying Tesla will be reducing salaried headcount by 10%, then later tweeted salaried headcount should be fairly flat.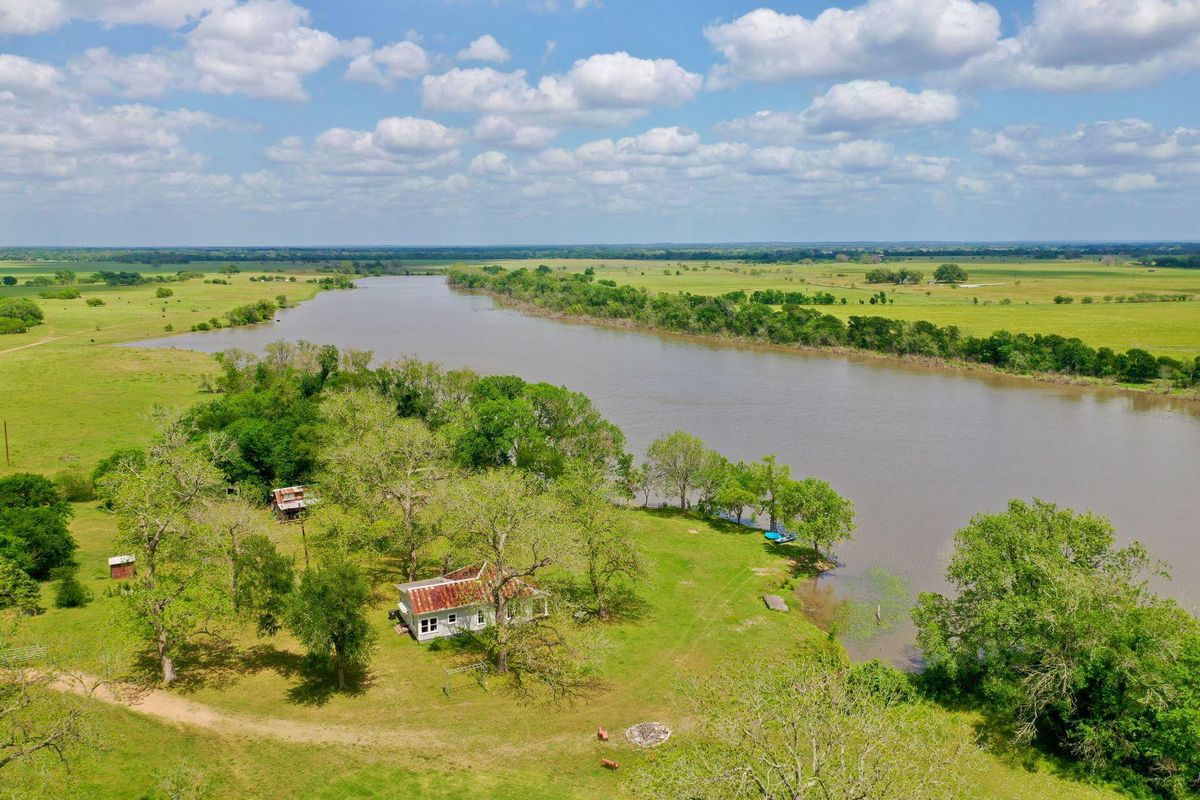 It's been a record-breaking hot summer already and Austin still has a few months of heat to weather. But the heat doesn't have to be so bad if you've got a swimming hole in your backyard, like these three ranches.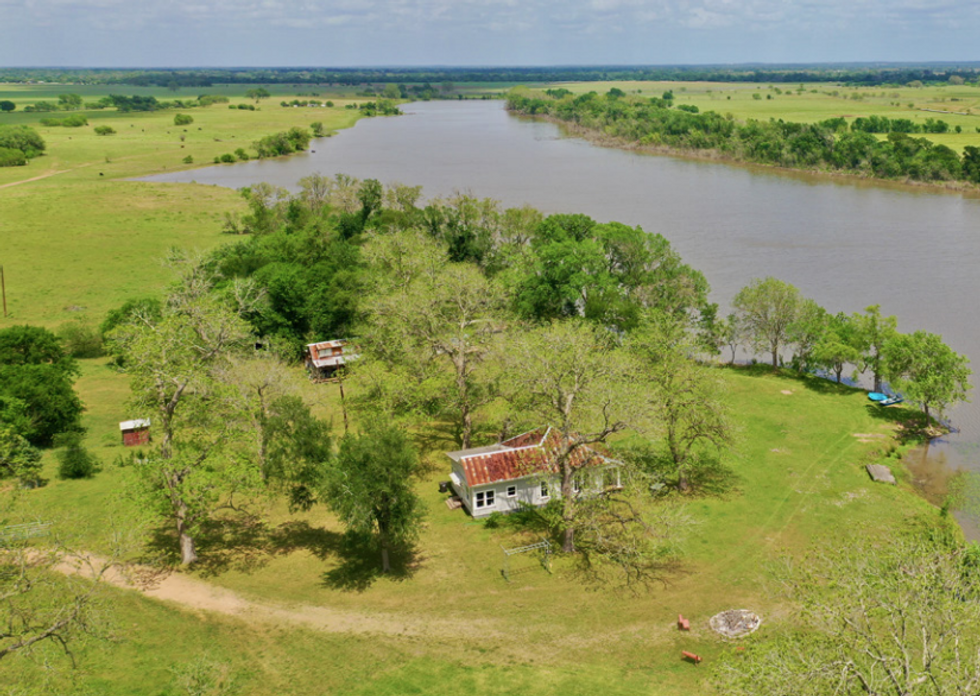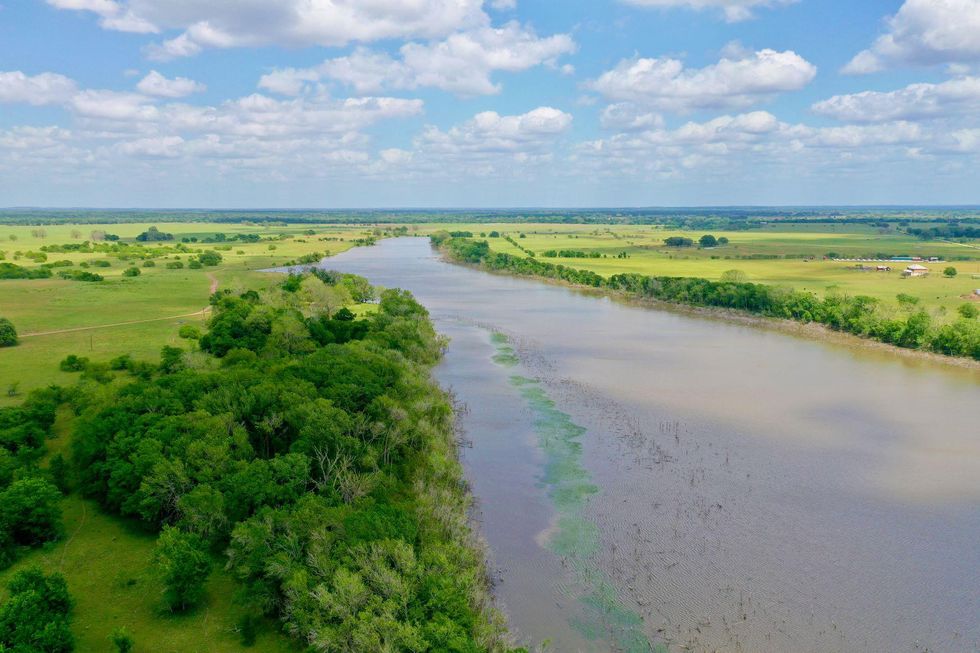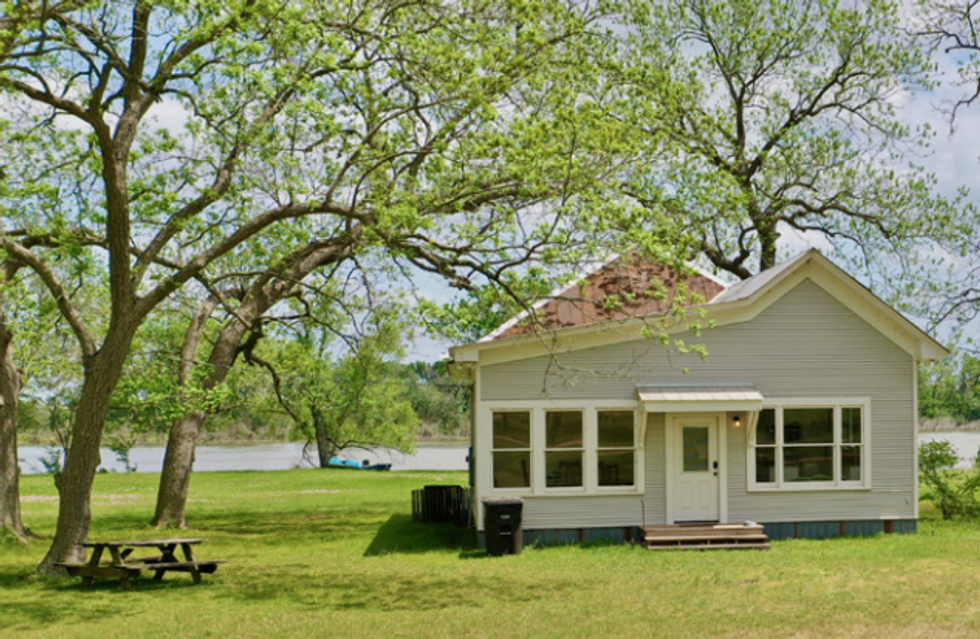 You'll have to leave city limits if you're looking for a proper ranch property like 417 Acres Shipp Lake Ranch, aptly named for its acreage. The property comes built out with three farmhouses, one of which has bedrooms and two bathrooms and two of which have two bedrooms and one bathroom. The nearly untouched property, which surrounds the 100-plus-acre Shipp Lake, has remained in the same family since the early 1900s and gives you picturesque views for the making of a dream home. In fact, the previous owners ran a water ski camp on the property.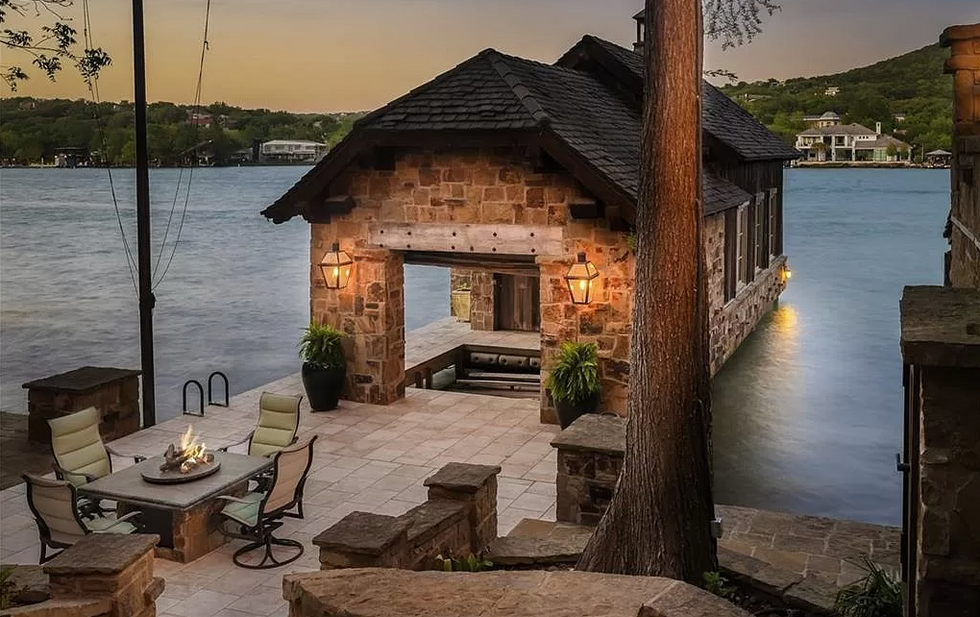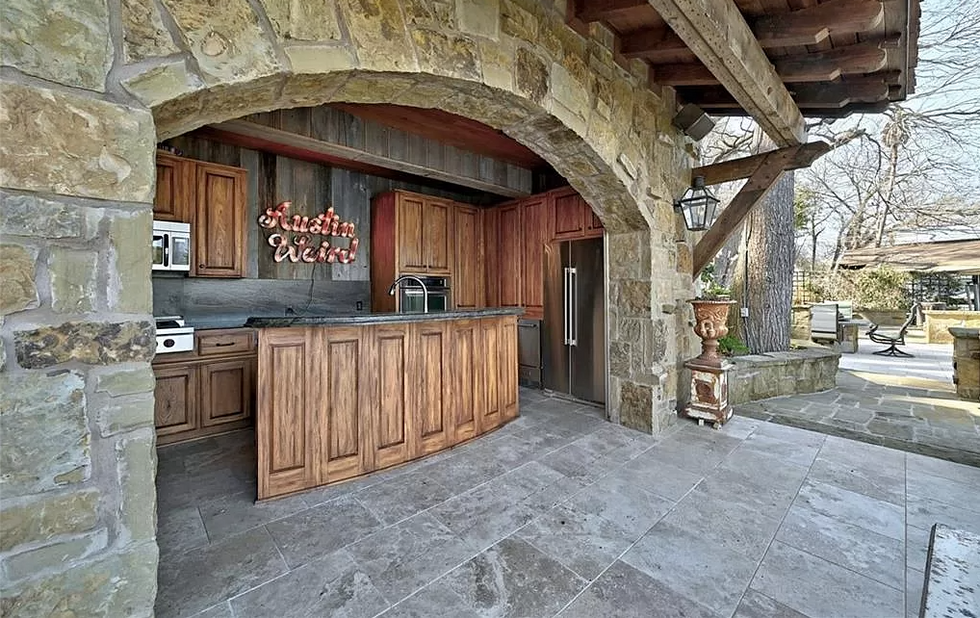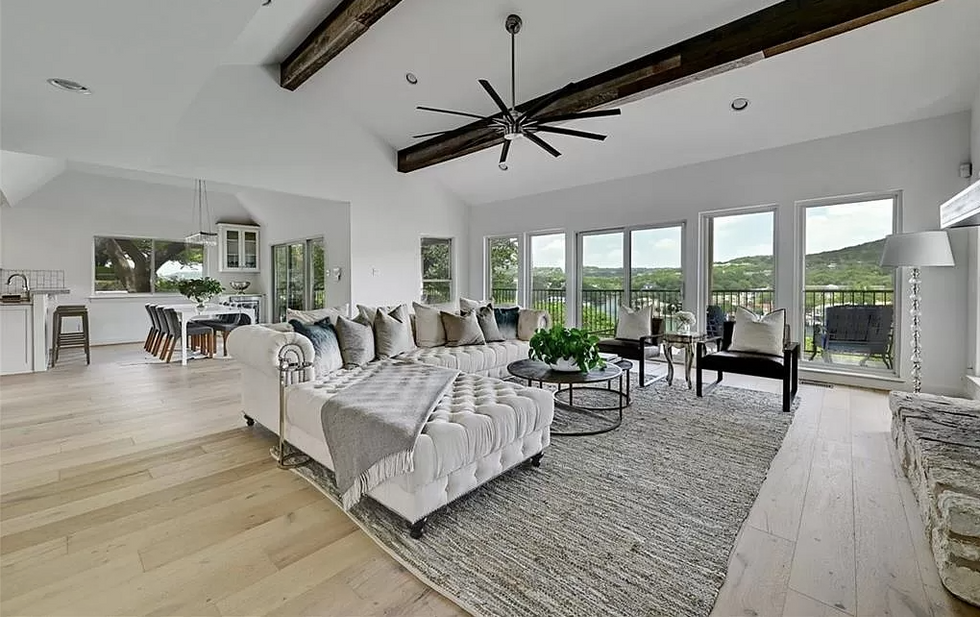 Sitting waterside on Lake Austin, this home gives you the unique opportunity to own a piece of the lush Hill Country with views of Mount Bonnell. The 2,750-square foot, three-bedroom, four-bathroom house allows you to integrate indoor and outdoor life with large windows opening to an outdoor living area. The crown jewel is the .76-acre parcel of land that tapers off to your own lakeside resort, featuring an covered outdoor kitchen, fire pit, stone boat house to store your water sports supplies and veranda sitting at the mouth of the water, perfect for an entertainer.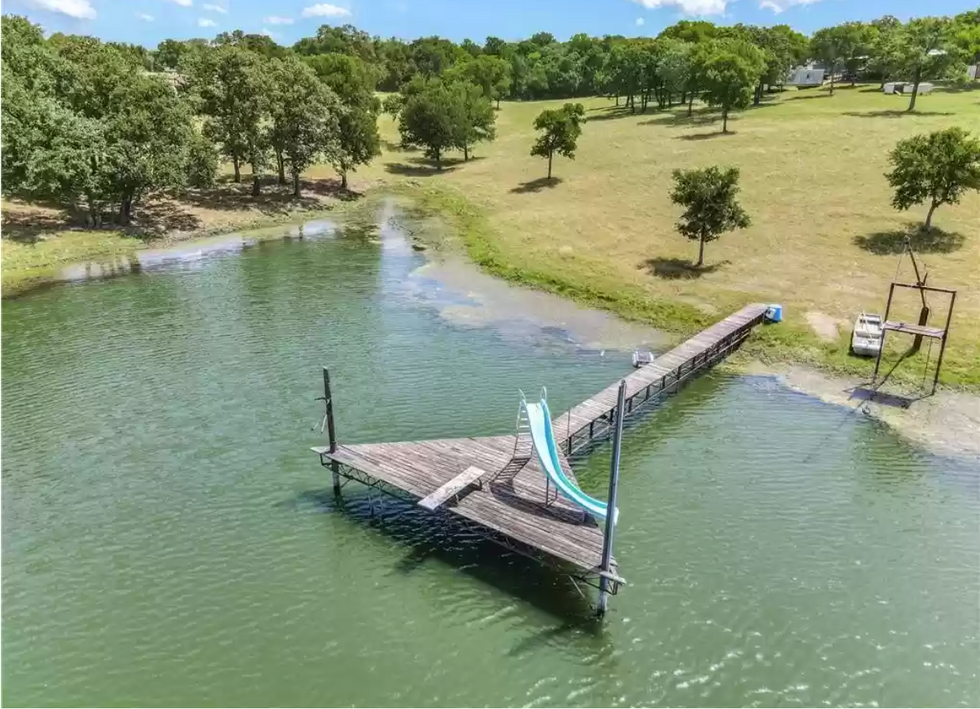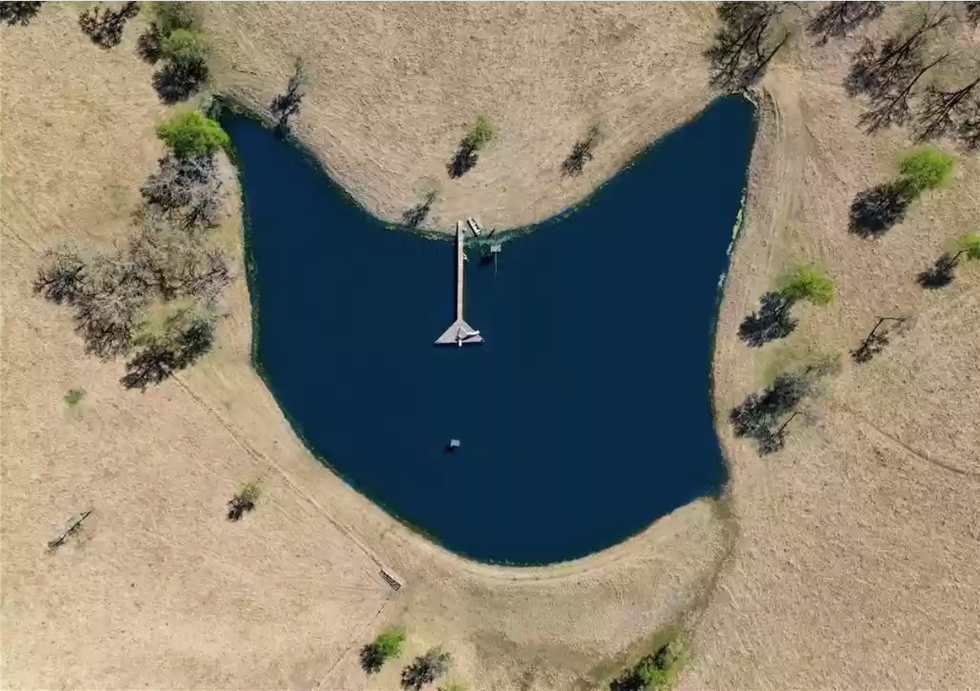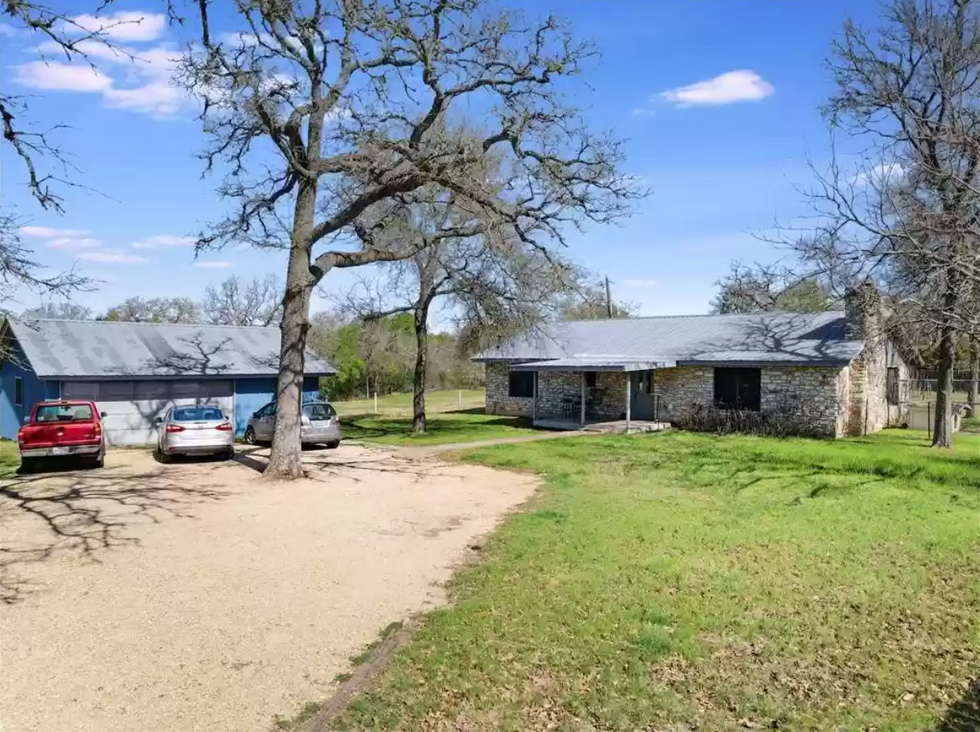 Got dreams of becoming a real Texas rancher? 7814 Brown Cemetery Rd. is the perfect place to start with 40 rolling acres of land and its very own swimming hole. Just east of Austin in Manor, the modest-on-the-outside home clocks at 4,412 square feet with five bedrooms and five-and-a-half bathrooms, but there are an additional two living structures on the property. The horseshoe-shaped pond sits in the heart of the property and comes equipped with a water slide, diving board and a fishing dock.