Get connected with our daily update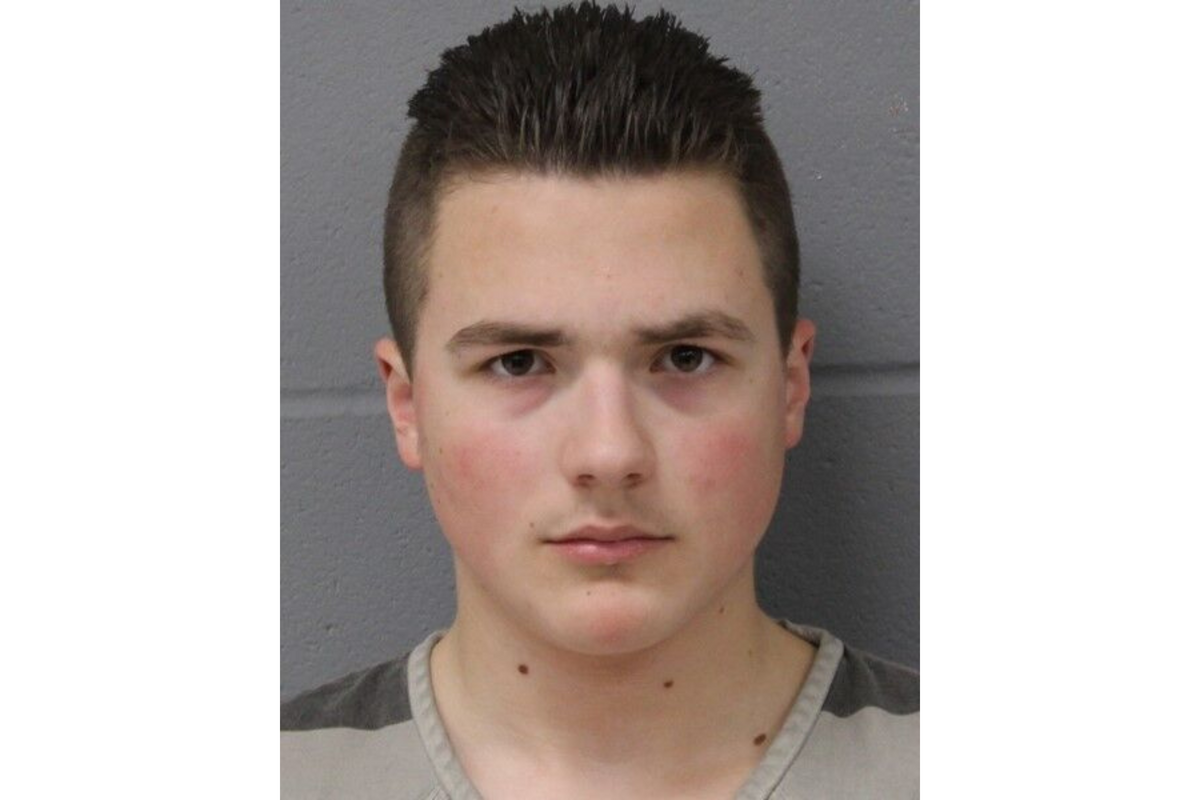 Austin Fire Department arson investigators have arrested an 18-year-old who they believe is connected to a fire at Congregation Beth Israel on Halloween night, causing an estimated $25,000 in damage.
---
Franklin Barrett Sechriest, of San Marcos, has been accused of intentionally setting fire to the synagogue, a first-degree felony, destroying its solid wooden doors. Sechriest was arrested on Wednesday and is being held on a $100,000 bond, according to an arrest affidavit obtained by KVUE.
AFD responded to a "small exterior fire" on 3901 Shoal Creek Blvd. around 9 p.m. on Oct. 31—the fire was extinguished and no injuries were reported. Surveillance footage picked up a white man, who is presumed to be Sechriest, wearing green pants, a face covering and carrying a "jerry can" container.
Broken glass indicated that something may have been thrown at the building and investigators said an accelerant was used to spread the fire.
AFD on scene of a small exterior fire at Congregation Beth Israel 3901 Shoal Creek Blvd. fire is out. No injuries. Arson investigators responding to assist with cause determination. pic.twitter.com/hgMvJNAk5o
— Austin Fire Info (@AustinFireInfo) November 1, 2021
The suspect was driving a 2017 Jeep Compass—investigators said the Jeep was registered to a woman in San Marcos and that Sechriest lived at the same address as the woman. According to the affidavit, surveillance footage at the synagogue showed a vehicle matching the same description driving through the parking lot on Oct. 28 around 8 p.m.

The crime comes after a string of anti-Semitic events in Austin including the hanging hateful banners. Anderson High School students also found anti-Semitic slurs and symbols painted in the parking lot. It is currently unknown if the events are connected.
Congregation Beth Israel Senior Rabbi Steve Folberg responded to the arrest in a statement:
"We are grateful to the authorities including the Austin Fire Department, Austin Police Department and the Federal Bureau of Investigation for their diligent and persistent work investigating this hateful, anti-Semitic act.
"It gives us some sense of relief to learn of this arrest, but we are staying vigilant. Across Central Texas and beyond, we are seeing a spike in attacks against Jews. We denounce all acts of bigotry and violence, especially those motivated by blind hatred of any of the proud and distinctive communities that enrich our civic life. We will remain strong and vigilant in the ongoing work of justice, safety and peace for ourselves and all our neighbors.
"We are also grateful to our friends at Shalom Austin and ADL Austin and for the support we have received from our Austin community and from around the world over the last 10 days. Those who wish to donate to help support our congregation after this hateful act may do so on our website."
The synagogue's congregation was formed in the late 1870s and moved into that building in 1956. It has since been added onto and remodeled but the bones remain the same.
Enjoying Austonia? Signup for our newsletter to get daily Austin news, straight to your morning inbox!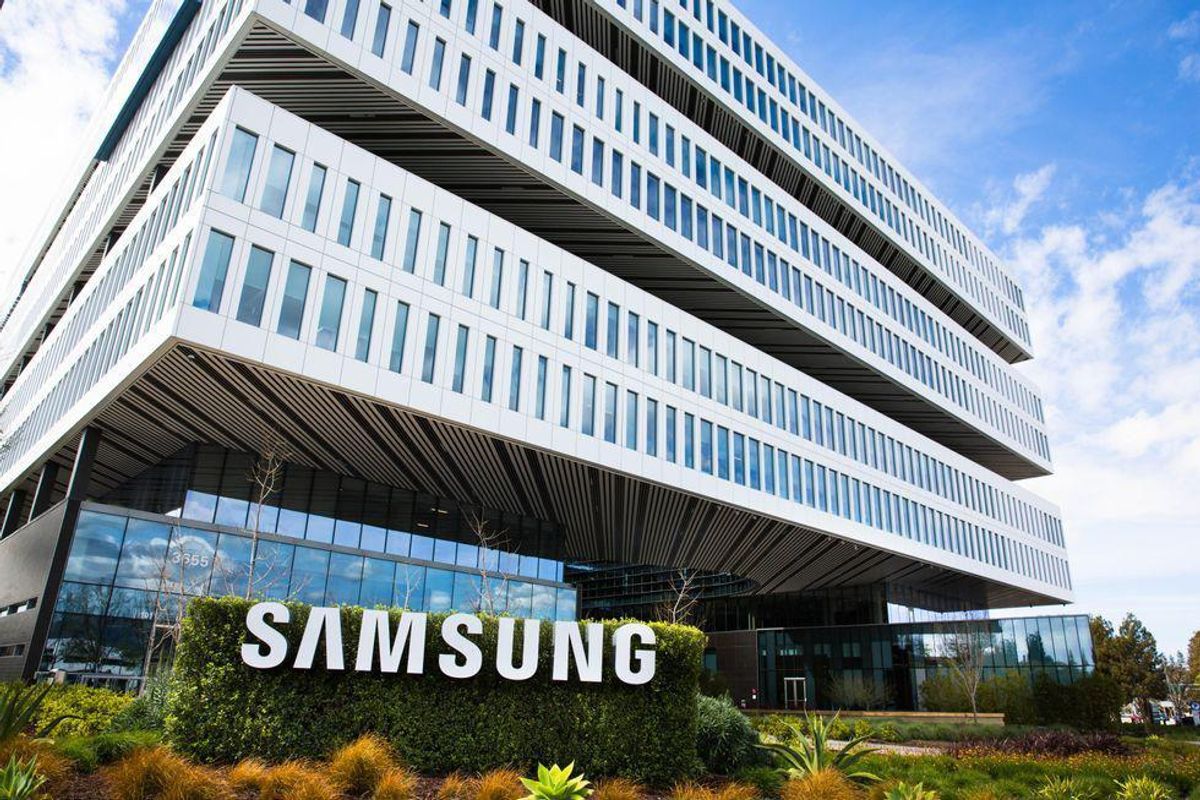 Samsung might soon be making more moves in the Austin metro.
The tech giant, which made waves as it announced plans to build a $17 billion chip plant in Taylor in late 2021, might be looking to expand in the Northeast Austin area, according to an Austin Business Journal report.
ABJ said the South Korean company is seeking more tax breaks from nearby Taylor and Manor school districts. The company filed documents requesting Chapter 313 incentives related to the breaks Saturday, and ABJ said each district will review the requests separately on Tuesday.
"While we do not have specific plans to build at this time, the Chapter 313 application process is part of our long-term planning to evaluate the viability of potentially building additional fabrication plants in the U.S.," Samsung Austin Semiconductor LLC.'s director of communications, Michele Glaze, told the ABJ.
But Samsung has made headlines for more than just the $17 billion plant: In early 2022, the company caught heat for two separate spills of millions of gallons of wastewater into tributaries near its semiconductor plant.
While no expansion is promised, ABJ speculates that expansions could occur at the 1,200 acre planned Taylor factory or near the chipmaking factory on Austin's East Parmer Lane. Both expansions could bring even more revenue and job opportunities to Samsung's Texas home.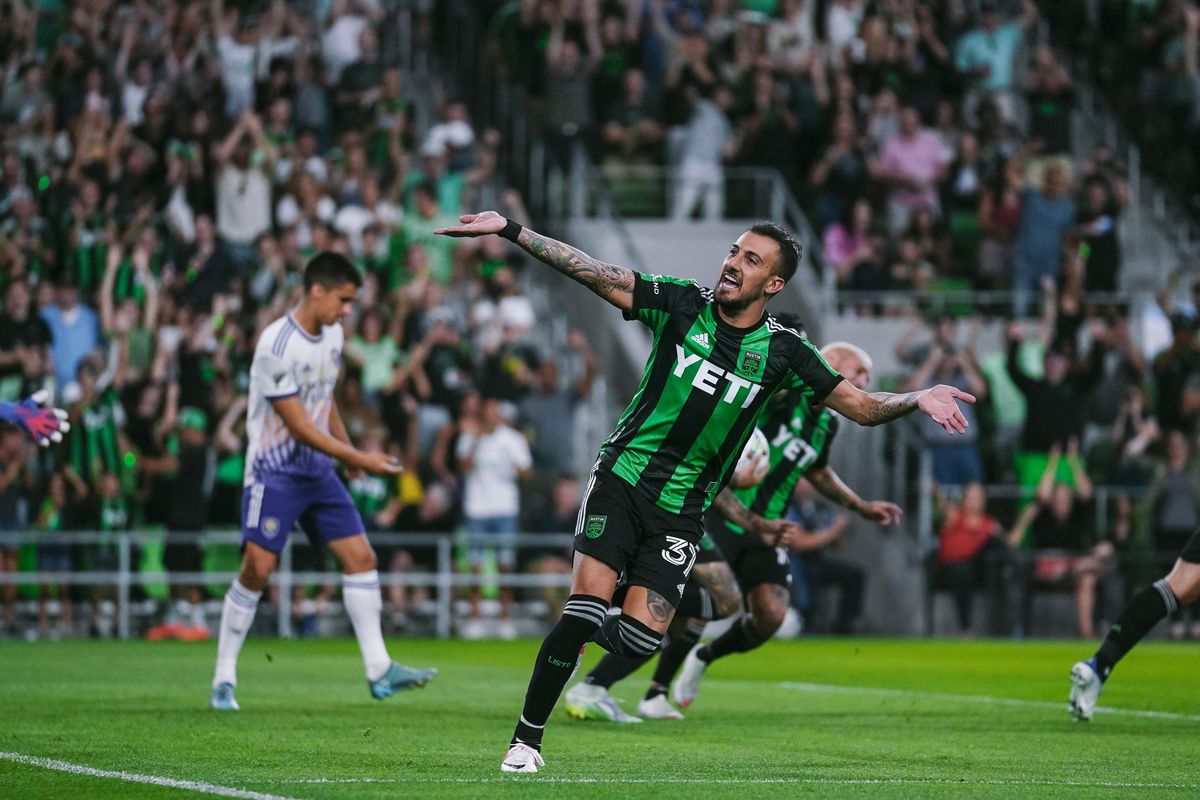 A first minute error gave Austin FC an early setback, but with the help of two red cards and two second-half goals, the Verde and Black still forced a last-minute tie in a messy home battle against Orlando City SC Sunday night.
With the 2-2 draw, Austin dropped from No. 1 in the MLS West conference but still earned a point in the standings thanks to a penalty kick goal from Sebastian Driussi and a breakthrough shot from striker Moussa Djitte, who scored his first goal with the club in the final minute of play.
Here are the top three takeaways from the match: