Get connected with our daily update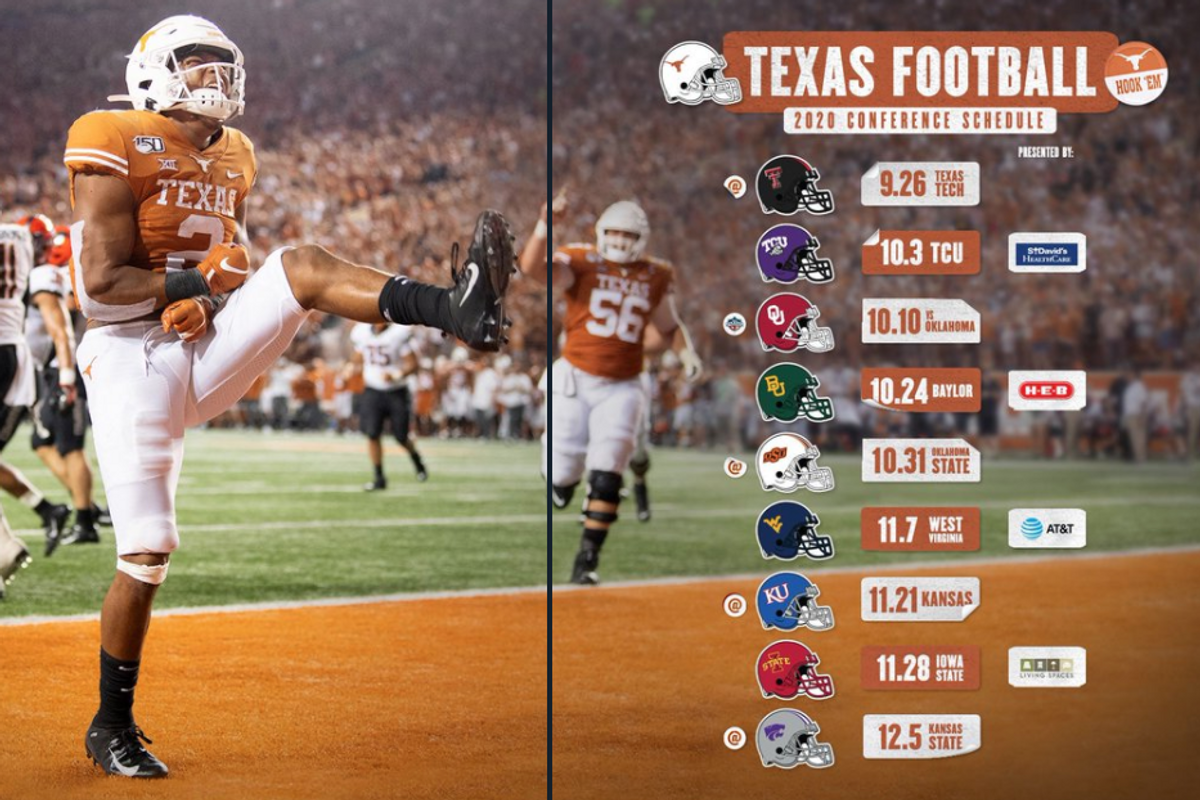 (UT Longhorns/Twitter)
This story has been updated.
The University of Texas Longhorns will start its fall 2020 football season with a match up against Texas Tech on Sept. 26, according to the new fall football schedule announced Wednesday by the Big 12 conference.
The announcement puts to rest, for now, speculation that the conference would be postponing its season until at least January, as Big 10 and Pac-12 did earlier this week. The Longhorns will play a nonconference game against UT-El Paso on Sept. 12 at the Darrell K. Royal-Texas Memorial Stadium.
---
Changing pandemic conditions could cause a reassessment later, the Big 12 board chairman said.
"The Board continues to believe that the health and well-being of our student-athletes must guide all decisions" commented Board of Directors Chairman and TCU Chancellor Victor Boschini said in a statement Wednesday. "To that end the Board has consistently relied on the advice and counsel of top medical experts to determine the viability of available options. Our student-athletes want to compete, and it is the Board's collective opinion that sports can be conducted safely and in concert with the best interests of their well-being. We remain vigilant in monitoring the trends and effects of COVID 19 as we learn more about the virus. If at any point our scientists and doctors conclude that our institutions cannot provide a safe and appropriate environment for our participants, we will change course."
Commissioner Bob Bowlsby acknowledged the debate and concern over the discussion in the weeks leading up to the decision but said he believes the season can move forward safely.
"The virus continues to evolve and medical professionals are learning more with each passing week," said Commissioner Bob Bowlsby. "Opinions vary regarding the best path forward, as we've seen throughout higher education and our society overall, but we are comfortable in our institutions' ability to provide a structured training environment, rigorous testing and surveillance, hospital quality sanitation and mitigation practices that optimize the health and safety of our student-athletes. We believe all of this combines to create an ideal learning and training situation during this time of COVID-19. Ultimately, our student-athletes have indicated their desire to compete in the sports they love this season and it is up to all of us to deliver a safe, medically sound, and structured academic and athletic environment for accomplishing that outcome."
According to a report by Sports Illustrated, "the decision among the Big 12 leaders came down to ramifications of not playing a season such as player mental health, structure, etc. versus the uncertain risk of playing a season."

Wrote SI reporter Ross Dellenger:
"The Big 12's decision Tuesday night to trudge onward with a 2020 fall football season has kept alive the hope, maybe faint, that there will be college pigskin action in autumn. Hours after the Big Ten and Pac-12 called it quits, the Big 12, with a chance to shut down and bring maybe all of college football with it, stood firm. The league's top decision-makers were determined to continue marching toward a September kickoff. A group split and on the fence entering the day, Big 12 leaders settled on the side of their neighbors to the east and southeast, ACC and SEC, instead of the ones to their north and west."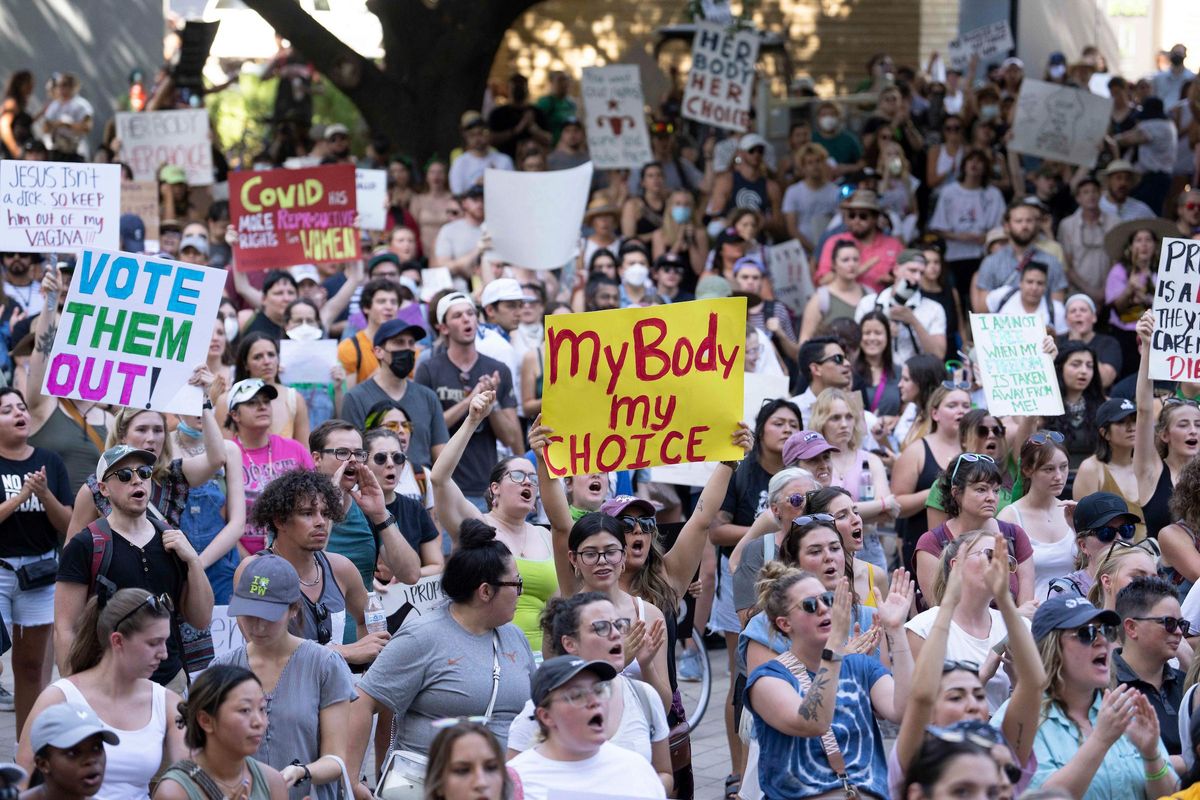 Hours following the U.S. Supreme Court's ruling to overturn Roe v. Wade, the landmark ruling that guaranteed a constitutional right to an abortion, on Friday, about 1,000 people gathered in Republic Square with signs calling for change.
The rally, organized by the group Rise Up 4 Abortion Rights Texas, started at the federal courthouse on Republic Square on Friday at 5 p.m. before the crowd marched to the Texas Capitol. More protests are expected to ensue over the weekend.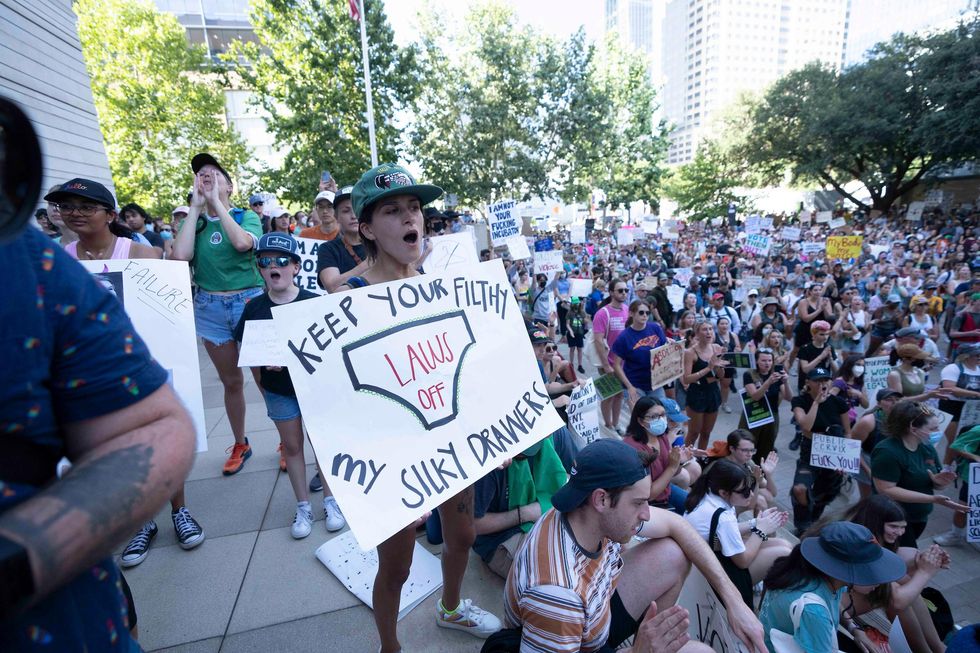 People showed up with all types of signs like Mindy Moffa holding up, "Keep your filthy laws off my silky drawers."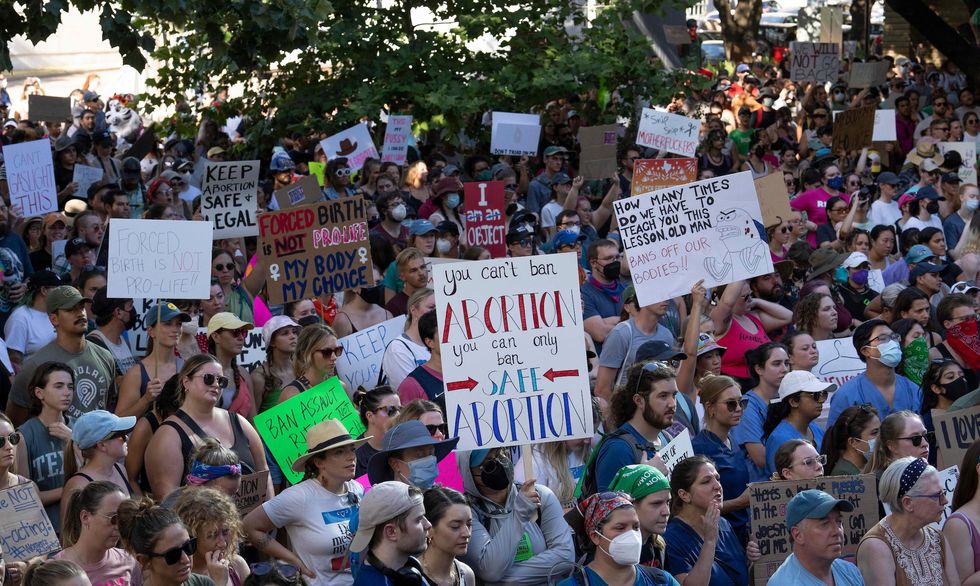 Austin joined cities across the country that saw protests for a women's right to an abortion after the ruling.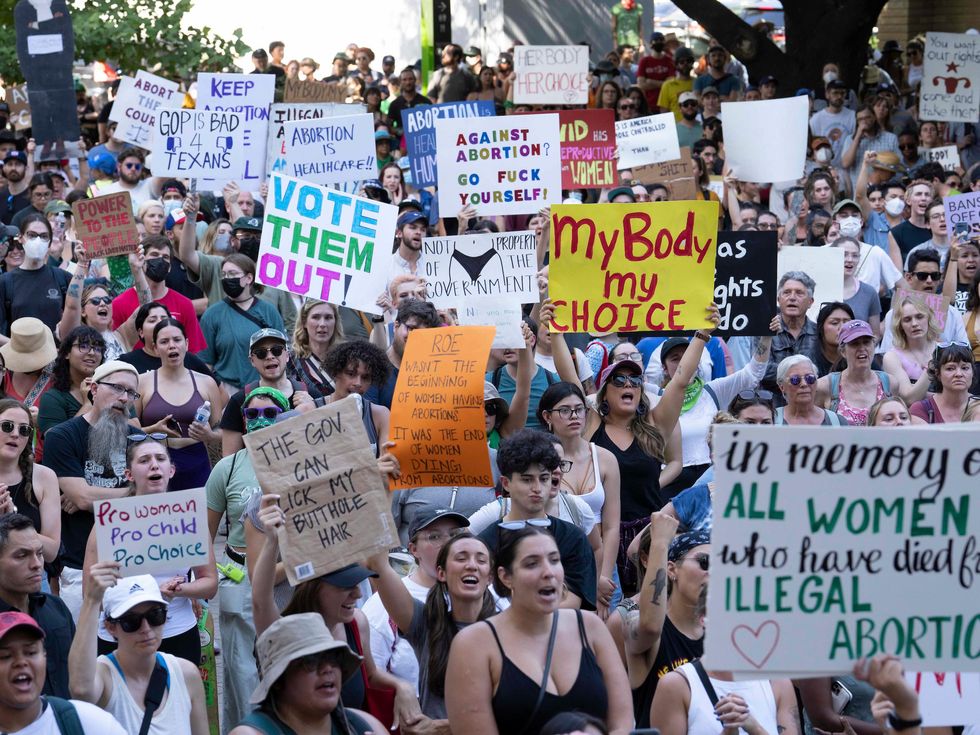 According to a recent UT poll, 78% of Texas voters support abortion access in most cases.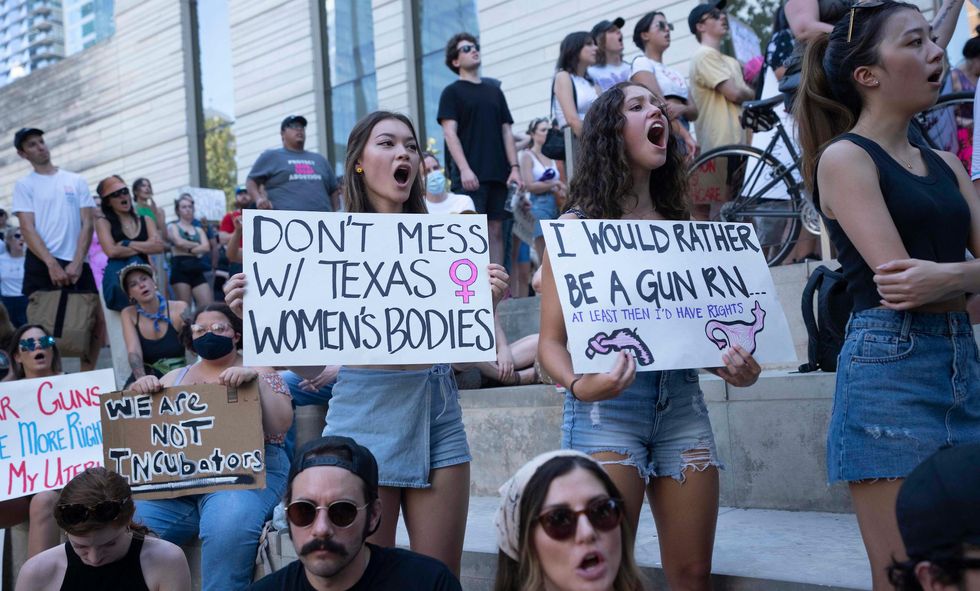 Sabrina Talghade and Sofia Pellegrini held up signs directed at Texas laws. A Texas trigger law will ban all abortions from the moment of fertilization, starting 30 days after the ruling. When state legislators passed the trigger law last summer, it also passed laws for more protection of firearms, including the right to open carry without a permit.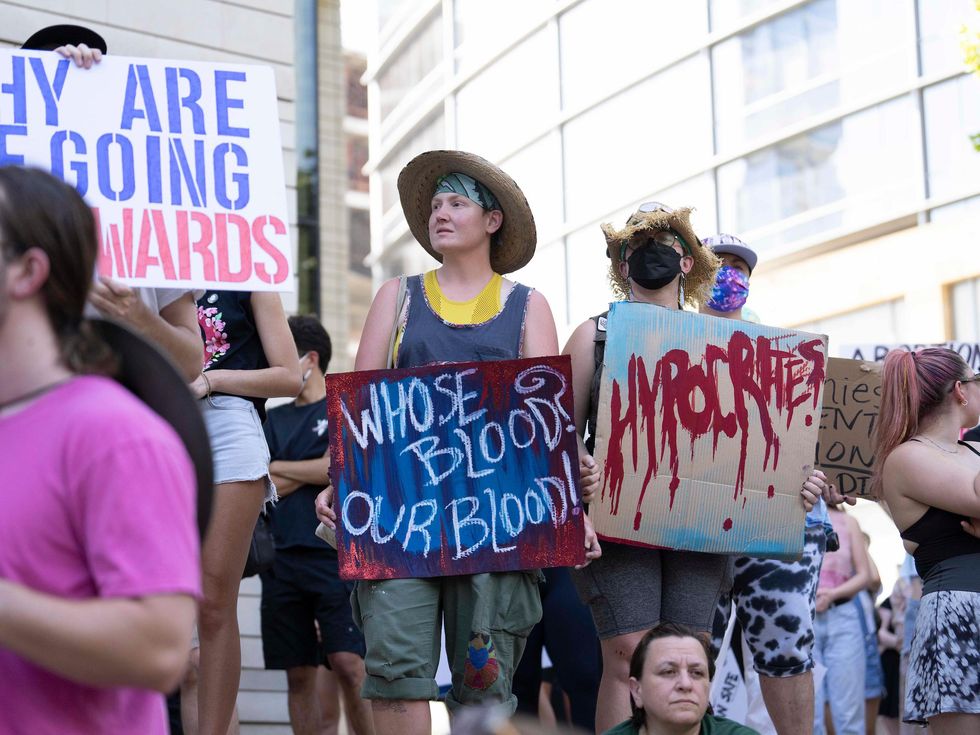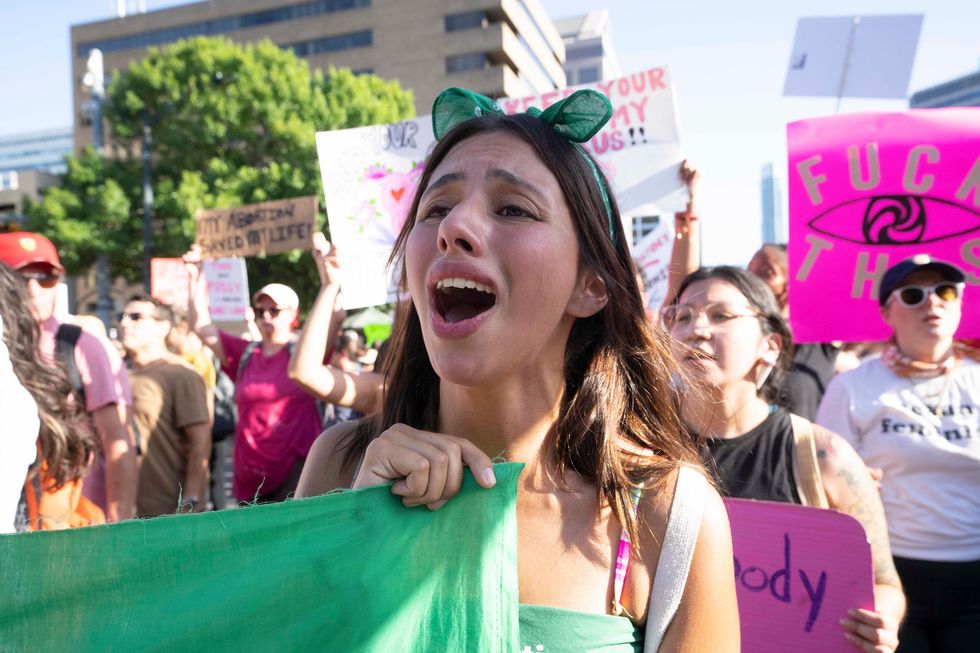 Lili Enthal of Austin yells as around 1,000 Texans marched to the Texas Capitol.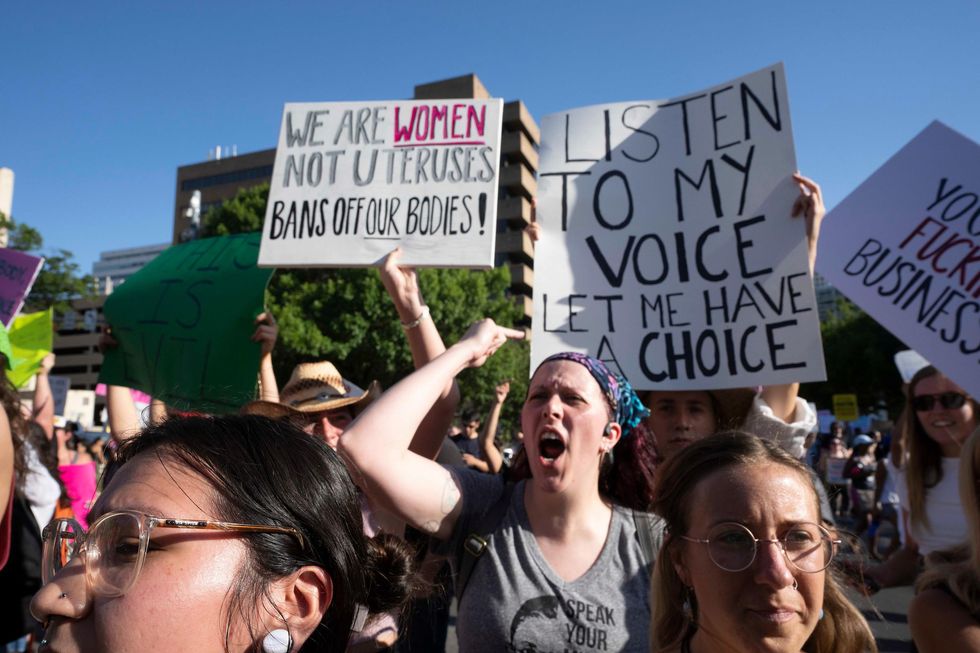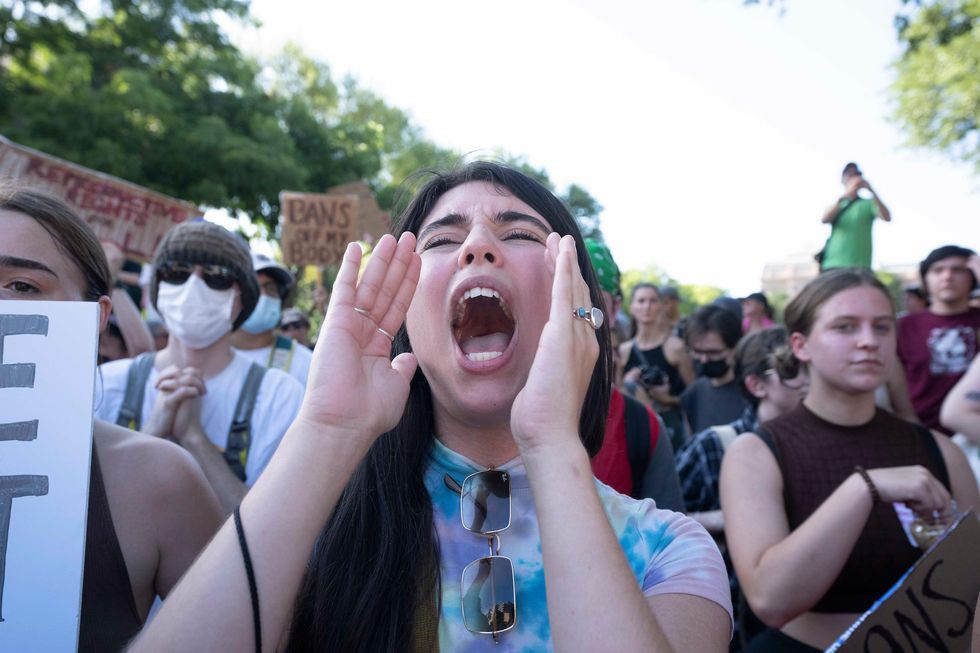 From the Texas Capitol, Zoe Webb lets her voice be heard against the Supreme Court ruling.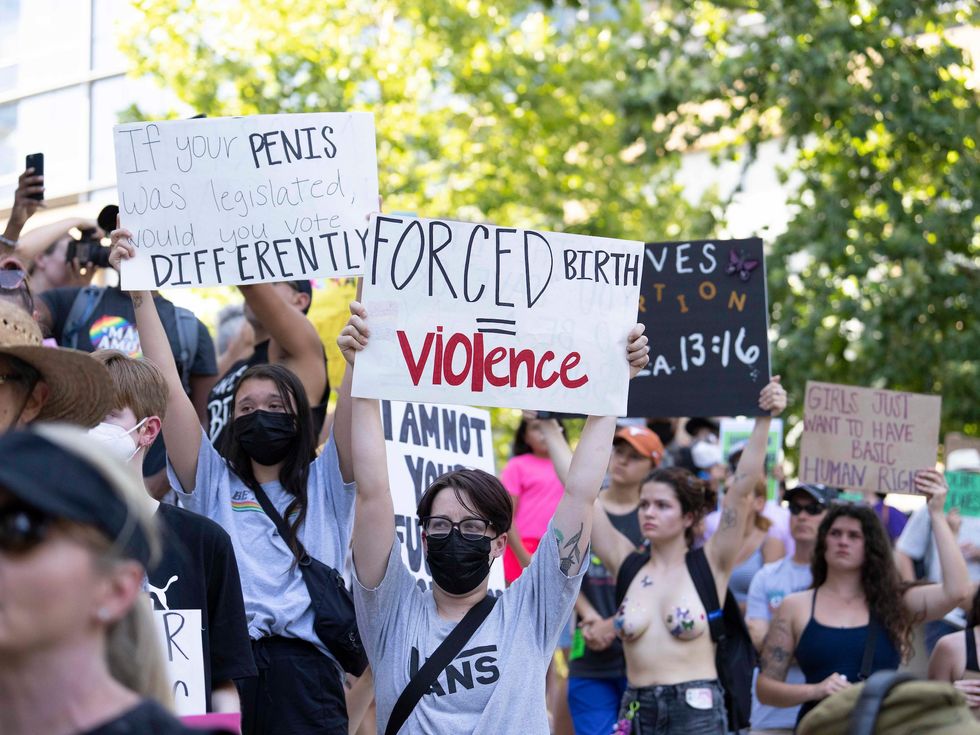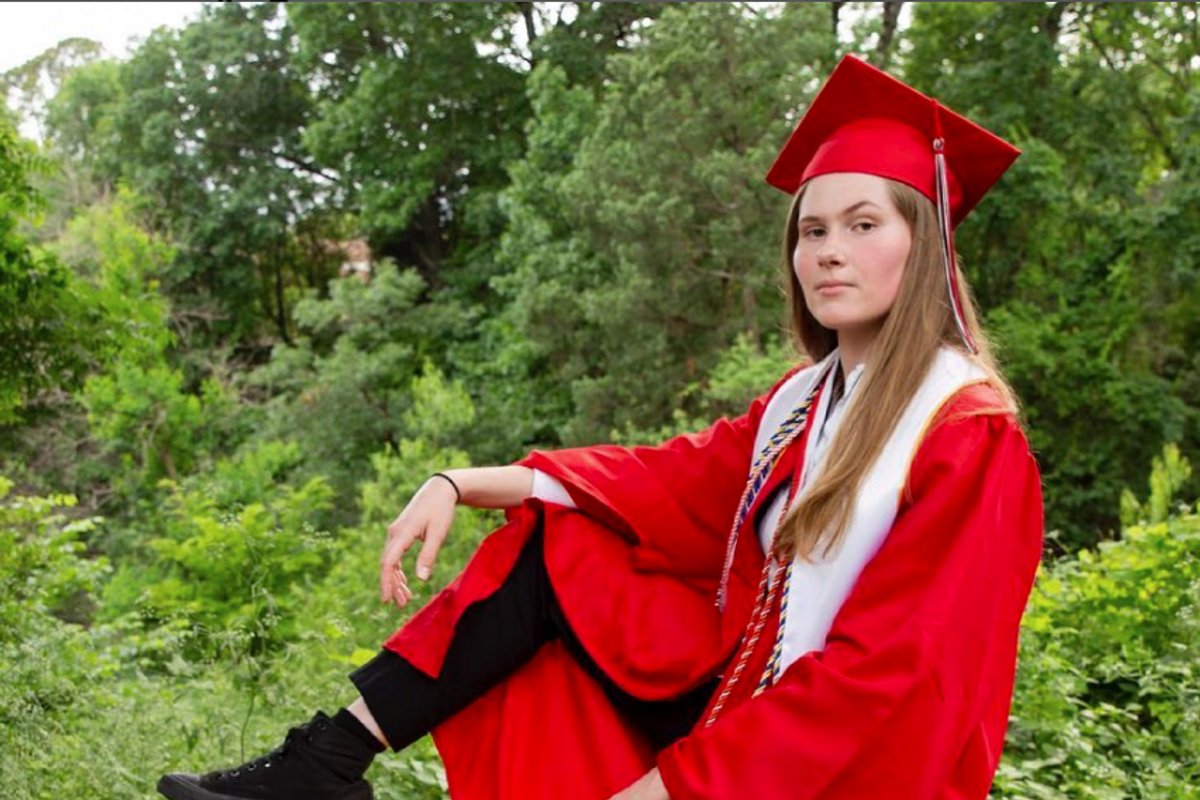 Paxton Smith's 2021 valedictory speech at Lake Highlands High School in Dallas wasn't the same speech she had previously shared with school administrators. She dropped the approved speech and made a case for women's reproductive rights after lawmakers passed the Texas "Heartbeat Bill."
Her advocacy made news on NPR, YouTubeTV and in The Guardian. Just over a year later, the "war on (women's) rights" she forewarned has come to a head as the U.S. Supreme Court voted Friday morning to overturn Roe v. Wade, ending constitutional protection for abortion access.
"It is up to the people to show up and show the courts and the politicians that we won't sit back and let this happen," Smith told Austonia Friday morning. "We will show up, we will fight back. Before, we were scared of them, now they should be scared of us."
Now a University of Texas sophomore and abortion rights activist, 19-year-old Smith said she wanted to give the same speech in the "the most public way possible" to reach "as many people as possible who don't agree that I deserve this right."
However, she says the response was "actually overwhelmingly positive" and supportive of her cause. According to a recent UT poll, 78% of Texas voters support abortion access in most cases.
The speech opened up further opportunities for activism: she advocated for reproductive rights at the International Forum on Human Rights in Geneva, interviewed with Variety magazine and spoke to tens of thousands at Austin's Bans Off Our Bodies protest at the Texas Capitol in May.
Smith also serves on the board of directors for the Women's Reproductive Rights Assistance Project, a national nonprofit organization that helps fund abortions or medication abortion—like Plan C pills—in all 50 states. Most recently, Smith has been attending protests in Washington, D.C. leading up to the ruling.
"This is land of the free. This is where you get to choose how you live your life," Smith said. "Overturning Roe v. Wade violates everything that we have come to believe about what it means to live in this country. I think a lot of people aren't willing to accept that this is a human right that is most likely just going to be gone for over half of the country within the next couple of weeks."
Bracing for the next steps, Smith gave some tips for supporters:
Find a protest to attend.

"I would say invite somebody to go to those protests with you, invite a couple of friends, invite people into the movement," Smith said.

Talk about the issue on social media—use the platform you have.

"Have these kinds of conversations where people can just talk about their fears and then find ways to go and advocate for yourself," Smith said.

Volunteer at a nonprofit near you.
"I feel like a lot of the reason things have gotten as bad as they have within the abortion rights world is that people are not making a scene, not protesting, not putting the effort into ensuring that the government doesn't take away this right," Smith said. "I want to emphasize that if you're not doing anything, don't expect the best scenario, expect the worst because that's the direction that we're going in."