Get connected with our daily update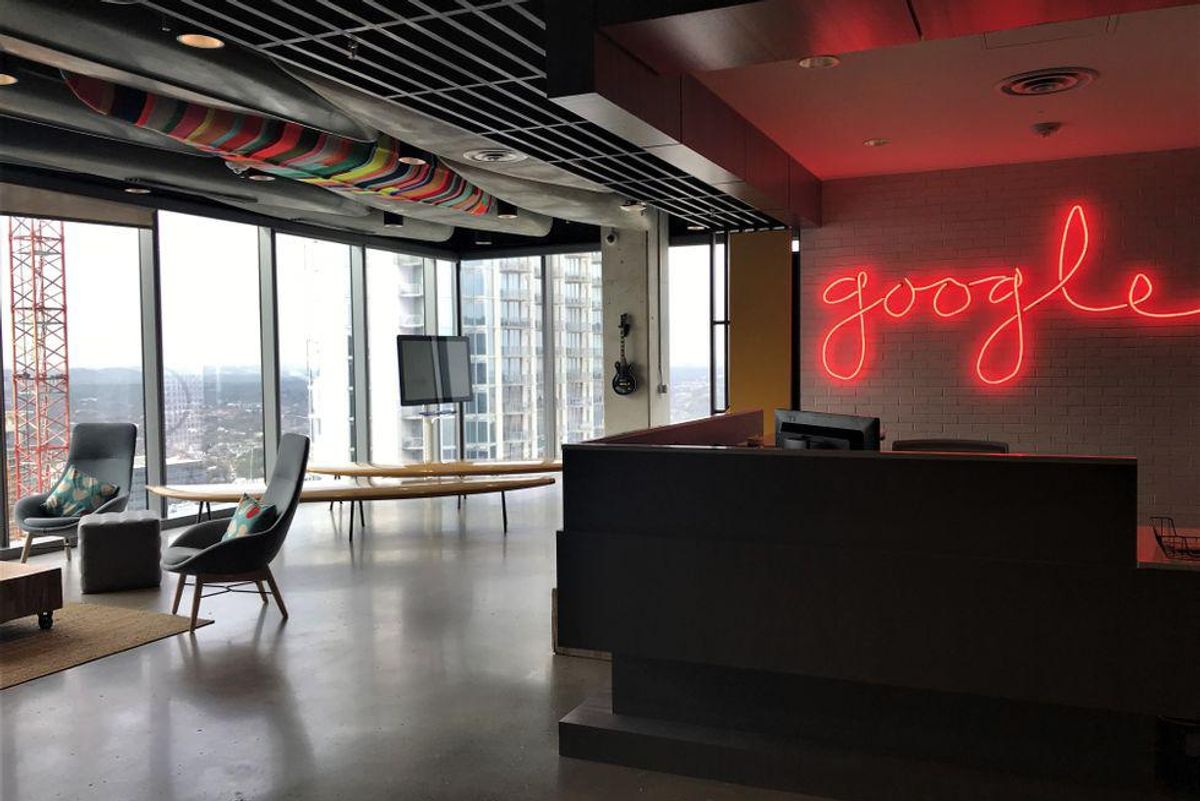 Austin's big tech offices are starting to open up—to varying degrees.
Over a year of remote work later, some companies found it to be the perfect fit, while others experienced less productive employees. Overheard on Conference Calls, a workplace reviews site, ranked Austin as the third best city for remote work last year based on a variety of factors, including cost of living, average WiFi speed, commute time savings and coffee shops per capita.
---
Nevertheless, most tech companies are adopting a hybrid model, allowing more remote options than they did pre-pandemic but reinstating in-office minimums at the same time. Here's how six Austin offices are handling the transition. (Oracle declined to comment.)
Amazon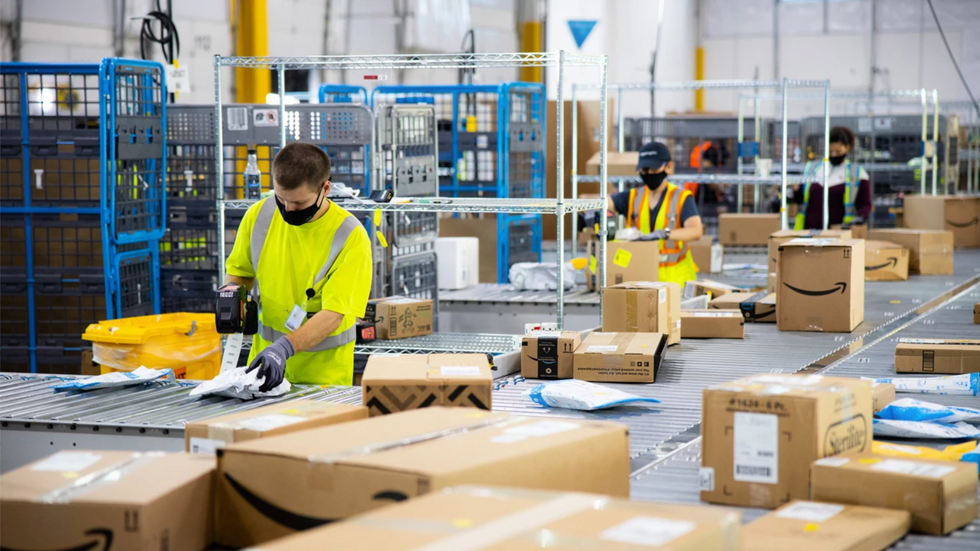 In addition to its corporate office at the Domain, Amazon is also planning to open fulfillment centers in Kyle, San Marcos and Pflugerville. (Amazon)
Office: The Domain
Approximately 1,000 corporate employees
Amazon expects its U.S. office employees will return to the office through the summer, with most back in the office by early fall, according to companywide guidance issued March 30. At that time, about 10% of the company's corporate employees were working from the office full-time.
Apple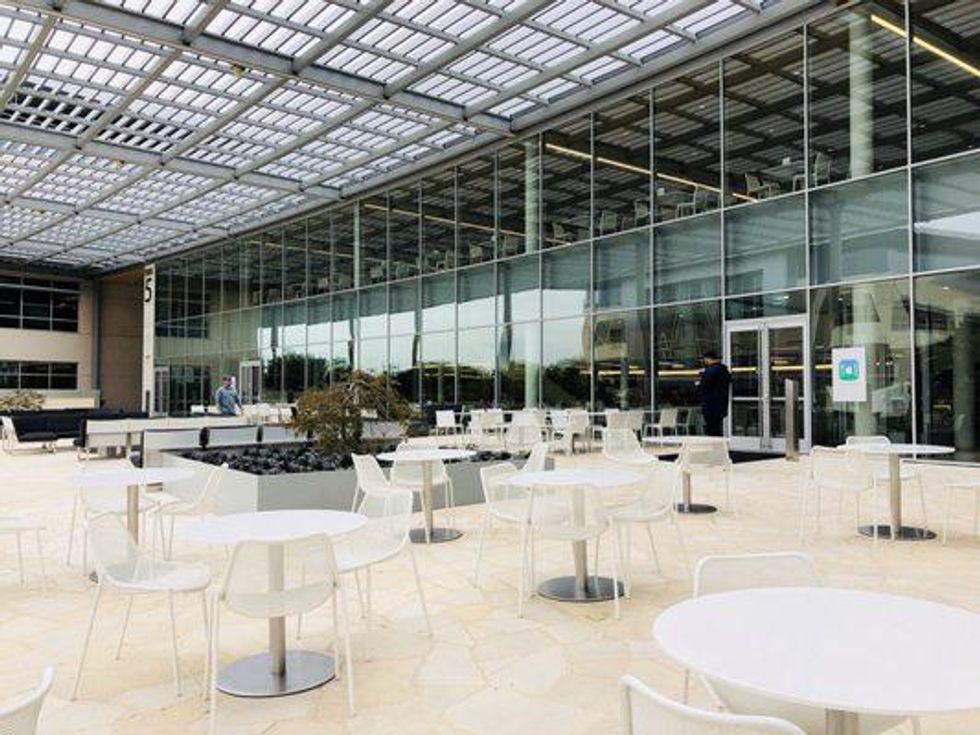 Office: Riata Vista Circle
Approximately 7,000 employees
Apple CEO Tim Cook sent out an email last week informing employees that they will return to the office three days a week starting in early September, according to multiple reports. Employees will be able to work remotely for up to two weeks a year, so long as management approves their requests.
Dell Technologies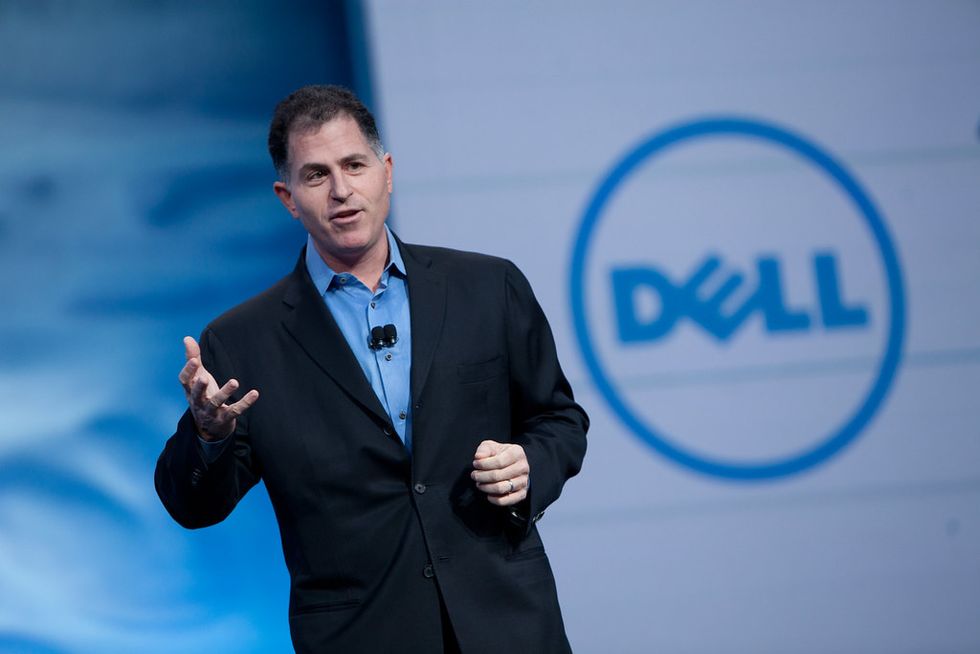 Dell Technologies CEO Michael Dell believes remote working will be the new normal. (Stock photo)
Multiple offices
Approximately 13,000 employees in Central Texas
Most Dell employees continue to work remotely, Senior Vice President Mark Pringe said in a statement to Austonia. Before the pandemic, 65% of the company's employees worked flexibly and 30% worked remotely on any given day. Last March, the company transitioned 90% of its team to remote work, and the majority are still remote today.
Moving forward, the company will continue to encourage flexibility and anticipates a hybrid model will emerge. "If employees can successfully do their job from home, they can work with their manager to make the choice to do so," Pringle said."
CEO and founder Michael Dell told the technology news site CRN in March that "remote working is absolutely here to stay," explaining that a company that offers flexibility will be more attractive to potential hires than one that doesn't.
Facebook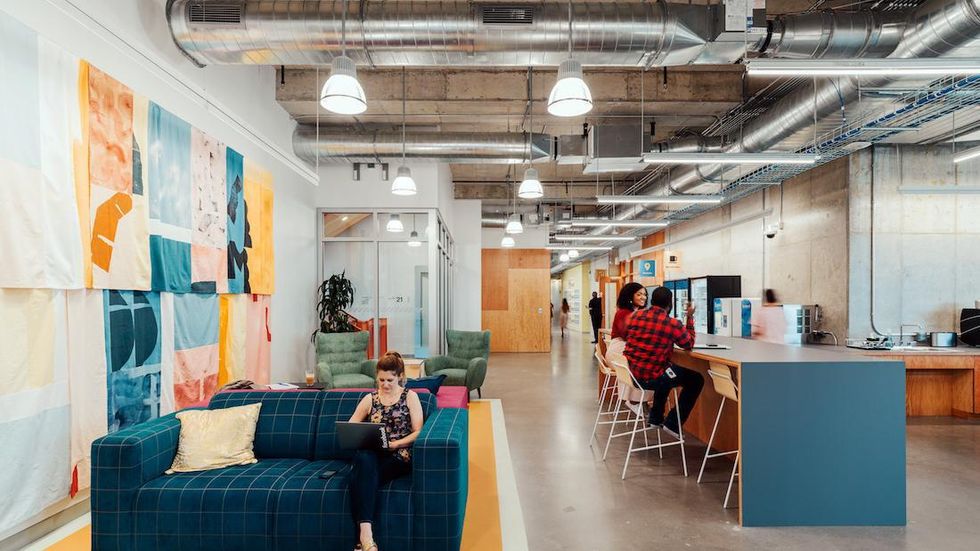 Facebook's downtown office opened at Third + Shoal in September 2019. (Facebook)
Offices: The Domain, Parmer Innovation Center, West Sixth Street
Approximately 1,200 employees
Facebook's Austin employees have not yet returned to local offices, and the company is still developing its return-to-office plan, Head of Local Communications Tracy Clayton wrote in an email to Austonia.
The plan will likely include increased flexibility, with both in-office and remote options. "We believe people and teams will be increasingly distributed in the future, and we're committed to building an experience that helps everyone be successful, no matter where they're working," Clayton said.
Google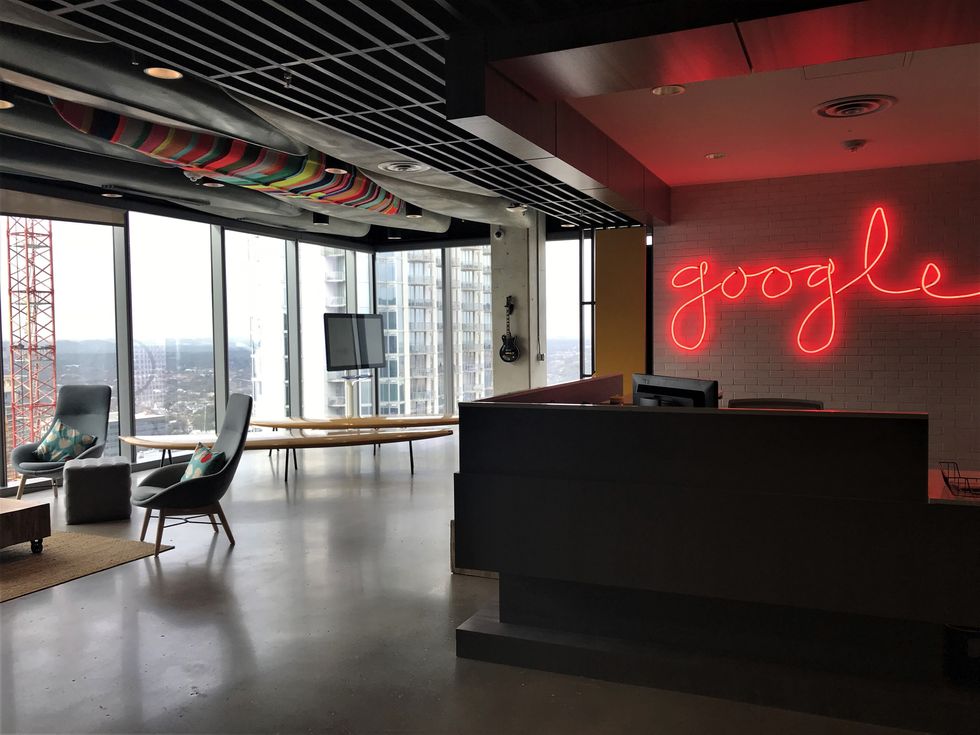 (Shutterstock)
Offices: West Second Street, Saltillo
Approximately 1,100 employees
Google declined to share Austin-specific return-to-office details through a spokesperson but referred to a recent blog post from CEO Sundar Pichai, which lays out a plan for all offices. It includes:

A hybrid work week where most employees spend three days in the office and two where they work best, with in-office time focused on collaboration
Employees will be able to apply to move to another office or to full-time remote work (compensation will reflect the base location)
Pichai "fully expects" the share of employees working remotely to increase in the coming months, according to the post. He estimates 60% will fall into a hybrid schedule, 20% will switch offices and 20% will work remotely.
An internal survey conducted by Google last June found that engineers reported feeling less productive than they did pre-pandemic, according to reports.
IBM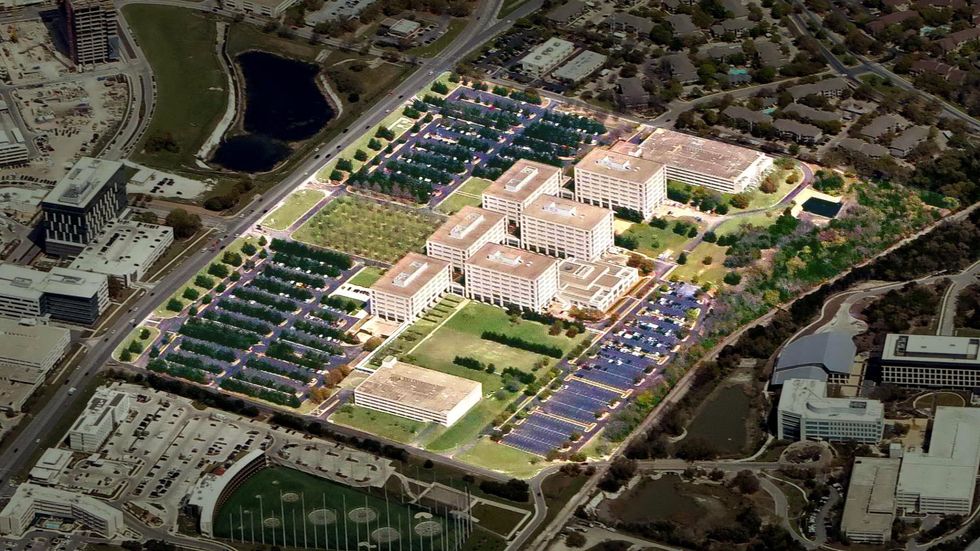 (Brandywine Realty Trust)
Office: Burnet Road
Approximately 6,000 employees
Around 90% of IBM's Austin employees are still working remotely as the company moves toward a hybrid office model similar to its pre-pandemic norm, according to a spokesperson.
CEO Arvind Krishna told Bloomberg in March that he expects 80% of employees to work in a hybrid model post-pandemic, with the remainder staying entirely remote. But he raised concerns about the impact such a split would have on the company's culture. "When people are remote I worry about, 'What's their career trajectory going to be?'" he told the business news site.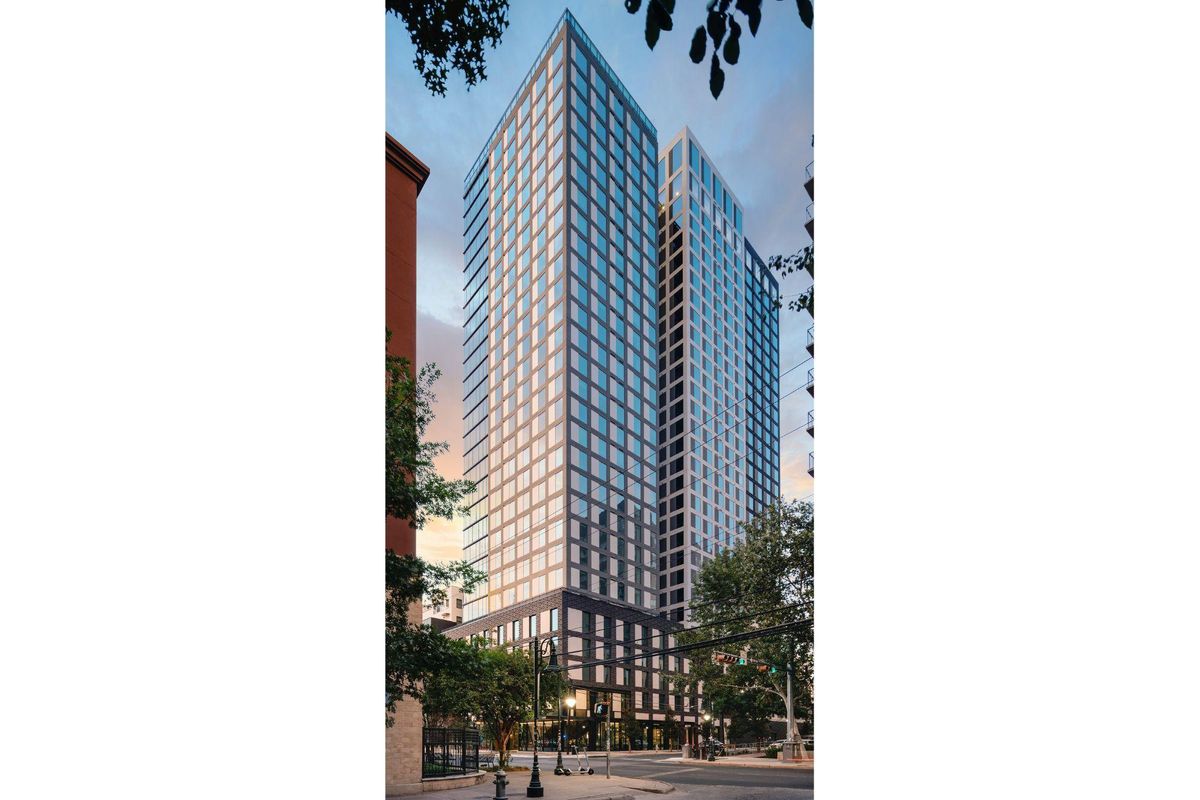 Move-in has started for a new 300-foot tower a few blocks away from the University of Texas at Austin.
Known as Waterloo Tower, the fully leased building totals 229,728 square feet and is located off of the Drag, along 24th Street. The Austin-based developer, LV Collective, says this location offers easy access to West Campus restaurants and shops and connects residents to the UT campus.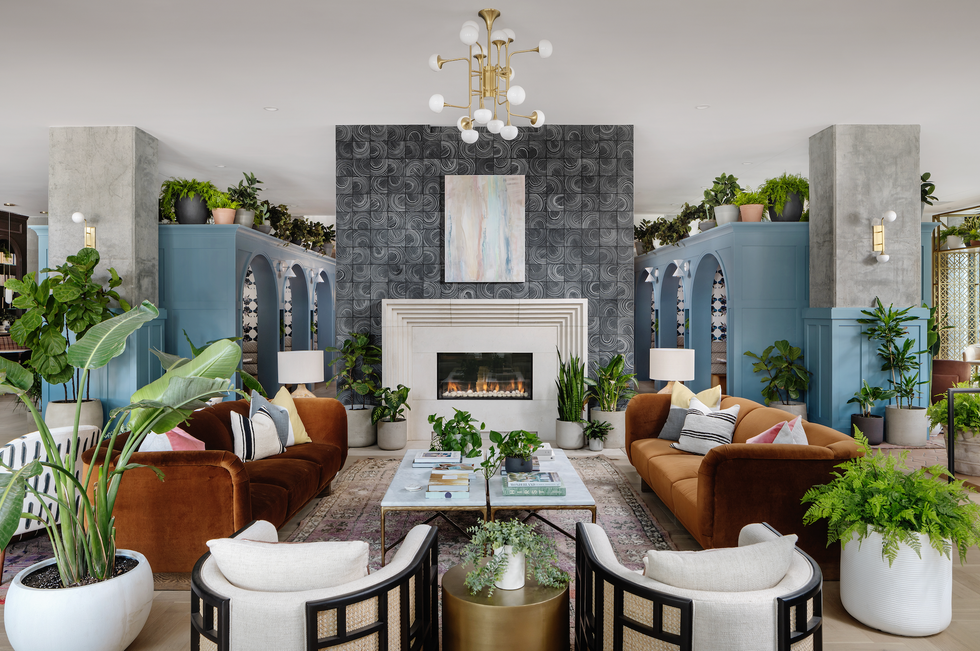 With 241 units and 796 beds, residents have perks like Daydreamer Coffee in the lobby and a rooftop amenity level. The rooftop has unobstructed views of downtown Austin and the UT campus, plus private cabana-style seating areas, a hot tub and waterfall edge pool.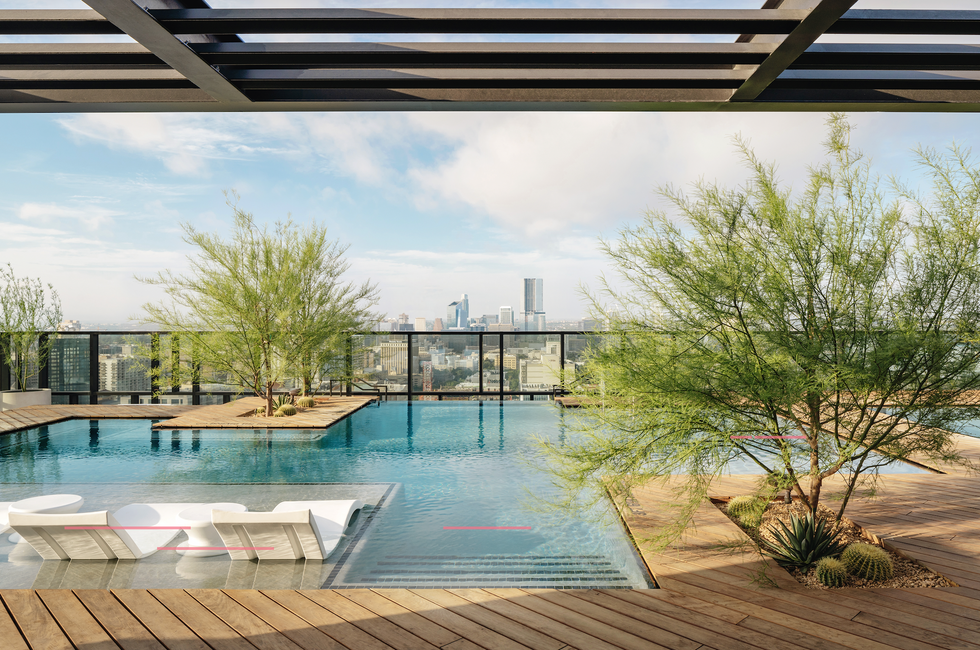 The building broke ground in 2020 near the start of the pandemic and was completed ahead of schedule. LV Collective CEO David Kanne noted the particular care to the interiors that ensured the building was "thoughtfully-designed with spaces that capture the vivacity of UT Austin students, as well as provide our residents and guests with an amenity-rich experience designed to accommodate and enrich the college lifestyle."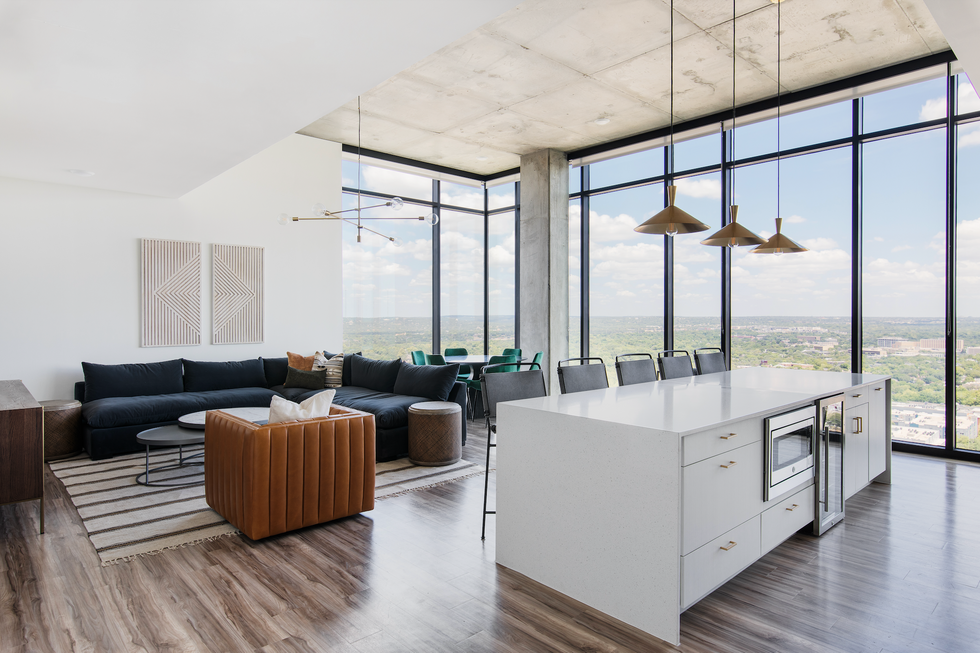 The tower came to be through an amendment to the University Neighborhood Overlay in 2019. It allows developers to build more units than are allowed by a site's base zoning if they agree to set aside a portion of units for income-restricted affordable housing. So Waterloo Tower allocated two floors of the 30-story tower to affordable housing.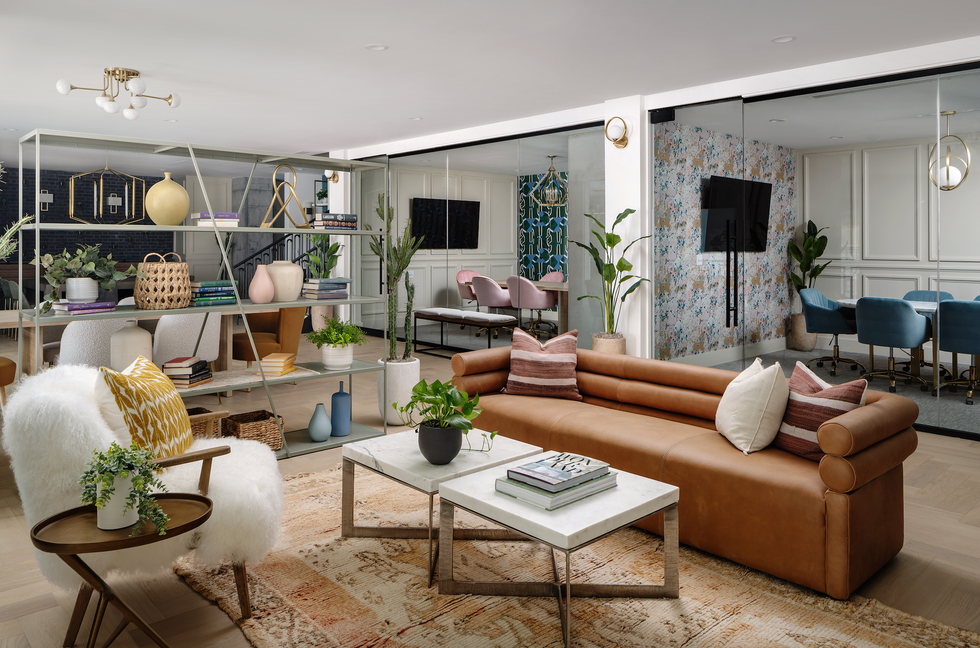 The architecture of the project was taken on by Austin-based architects BOKA Powell and TBG Partners for landscaping while interiors were carried out by Chelsea Kloss.
Other student developments by LV Collective include West Campus buildings The Ruckus and Moontower.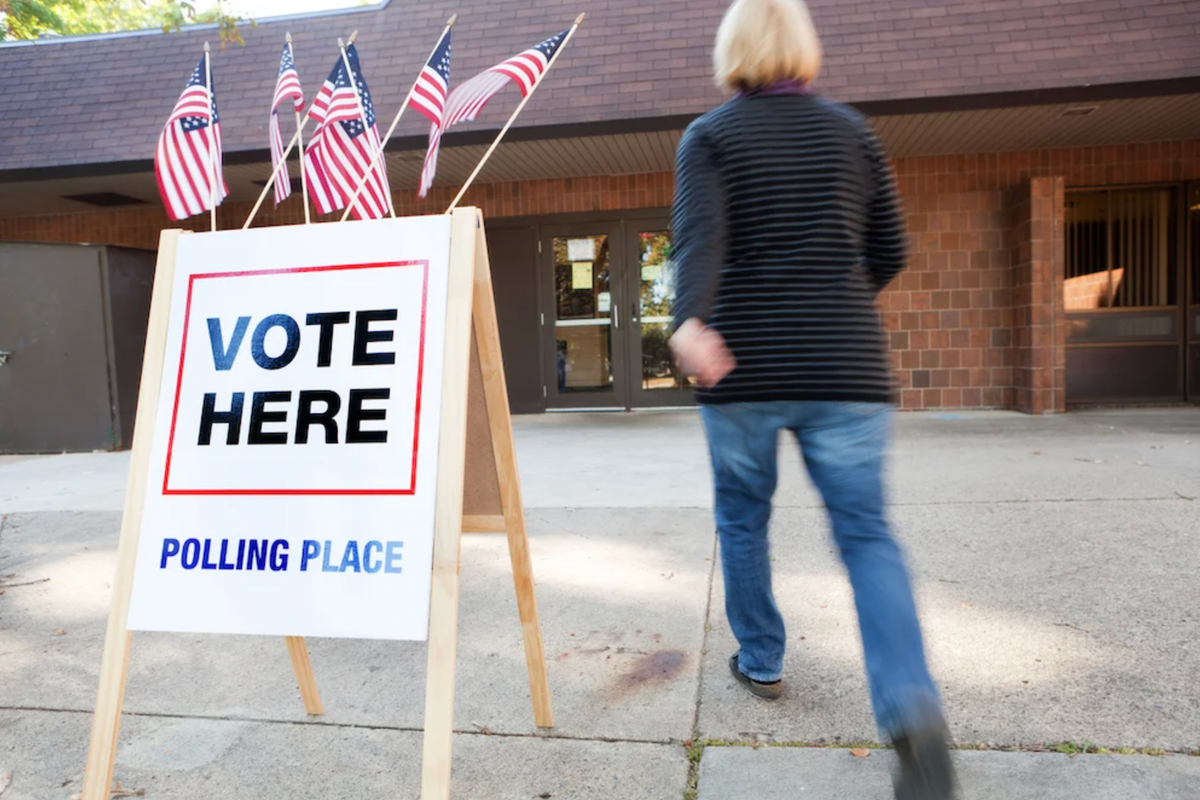 When it comes to the 2022 Austin mayoral and City Council election set for Nov. 8, voters can examine the actual performance of the two incumbents seeking reelection. But what of the other 31 candidates whose names may be on the ballot and vying to be the new mayor or one of the five council members on the dais?
Aside from what these candidates say on the campaign trail, publish on their campaign websites, or post on social media, how do we judge their fitness for office? This article focuses on how much and how often each of the 33 candidates have participated in democracy by casting their votes at the ballot box.