Get connected with our daily update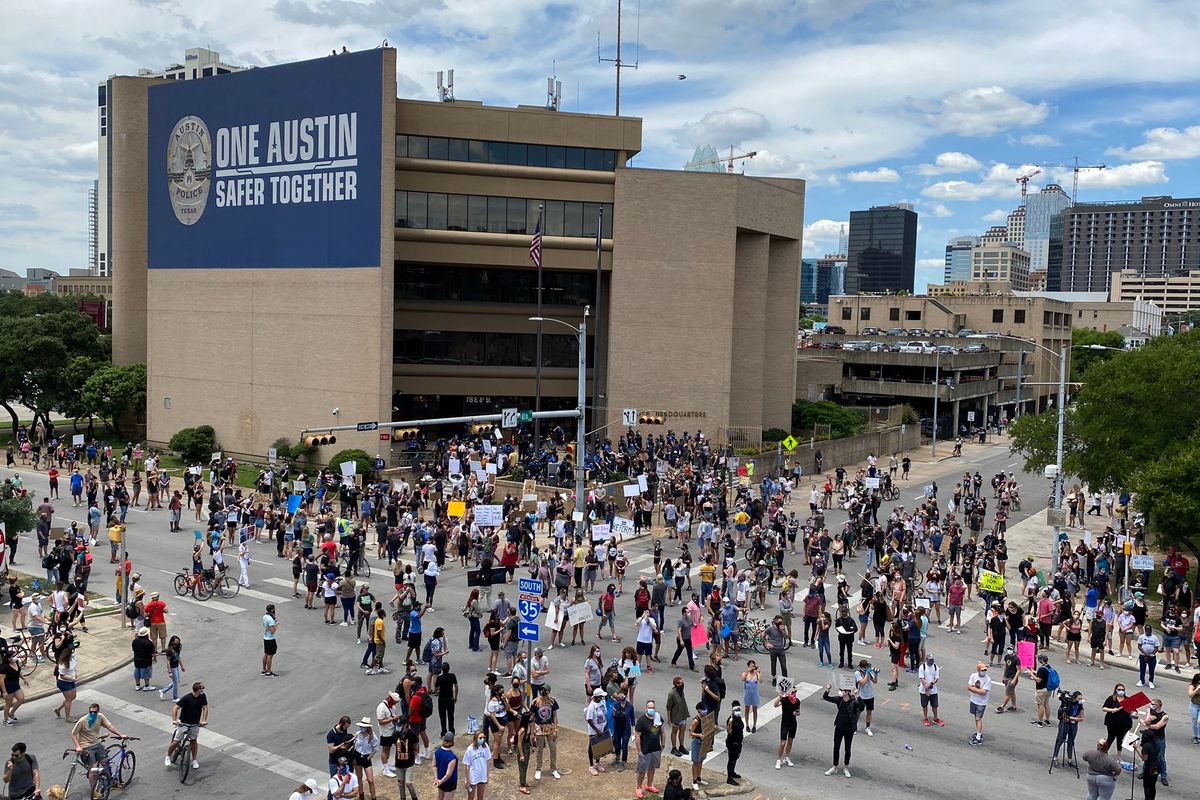 (Austonia staff)
Greater Austin residents who have worn "an Arabic style hat" in public, snapped photos of gas pipelines or made anti-police comments on social media in the last decade may have been added to a secret watchlist of suspected domestic terrorists.
---
News of this surveillance program first broke when the hacktivist group Anonymous claimed to have made public a massive trove of law enforcement private data, dubbed BlueLeaks.
The group stole data from more than 250 law enforcement websites, many of which belonged to fusion centers. Created by Congress in the aftermath of 9/11, fusion centers function as collaborative databases through which federal, state and local enforcement agencies can share terrorism-related intelligence.
The BlueLeaks trove contained nearly a decade of information from the Austin Regional Intelligence Center, a fusion center set up in 2010 to weave together intelligence information from 20 local law enforcement agencies, ranging from school district police departments to county sheriff's offices. It is one of eight fusion centers in the state of Texas.
The ARIC currently works with 1,388 threat liaison officers, or TLOs, according to an APD spokesperson. These officers include sworn police as well as government employees and private citizens. APD has 366 TLOs, the spokesperson wrote in an email to Austonia.
TLOs are trained to report suspicious activity "that has a potential terrorism or criminal nexus," per the spokesperson, and their reports are reviewed by ARIC personnel to ensure it was "legally gathered" and meets federal standards.
The reports released within BlueLeaks, however, raise questions about the threshold of suspicious behavior.
Kevin Welch is the president of EFF-Austin, a nonprofit civil liberties organization. The ARIC has been on the group's radar since it was formed a decade ago, he said, but BlueLeaks has corroborated some of their concerns.
"One thing that came out in BlueLeaks specific to Austin is that there have been multiple instances reported to ARIC where a behavior that would not have been deemed suspicious by an average citizen got flagged by ARIC simply because the person reported was of Middle Eastern descent," Welch told Austonia. "So we see (them) inconsistent applying their own rules about what is and isn't suspicious based on the race of the suspect—so engaging in blatant racial profiling—even though that's ostensibly against their formal policy and standards."
The Austin Chronicle reported that dozens of the suspicious activity reports filed by TLOs affiliated with the AIRC describe "Middle Eastern" individuals and may qualify as unconstitutional profiling. One such report, filed by an employee of the Lakeway Police Department, concerned a couple trying to mail a package of toys to Lebanon, according to the newspaper; another warns of a regular MetroRail rider who was wearing "an Arabic style hat."
BlueLeaks also reveals police monitoring of activists.
Houston-based activist Derrick Broze tweeted on Aug. 17 that he and a friend, Austin bookstore owner John Bush, had been reported by a TLO in 2016 for "anti-government" activism and "organizing against police brutality."
Found out a good friend/activist John Bush and I were listed in the #BlueLeaks from Austin Regional Intelligence Ce… https://t.co/4H9lAtGMtl

— Derrick Broze (@Derrick Broze) 1597720769.0
Grassroots Leadership, a local nonprofit that advocates against mass incarceration, published a report on Aug. 5 titled "Austin's Big Secret." In it, the authors write about ARIC's "troubling history" with surveilling Austin residents, including those who attended Occupy Wall Street protests and vegan potlucks.
Tribune of the People, a website that chronicles the activities of local antifa groups such as Defend Our Hoodz and the Mike Ramos Brigade, published an editorial in July that argued BlueLeaks "paints a picture of how (law enforcement agencies) profile the movement, stretching the imagination in order to criminalize it."
Texas fusion centers follow a 27-page privacy policy intended to protect "individual privacy, civil rights, civil liberties, and other protected interests." But as far back as 2007, the American Civil Liberties Union was warning against the "ambiguous lines of authority" and "excessive secrecy" of such facilities.
Emma Best is the co-founder of Distributed Denial of Secrets, a self-described "group of privacy and transparency activists." The group was reportedly provided the BlueLeaks data by Anonymous, which it published. "I've seen a few comments about (BlueLeaks) being unlikely to uncover gross police misconduct, but I think those somewhat miss the point, or at least equate police misconduct solely with illegal behavior," she told Wired. "Part of what a lot of the current protests are about is what police do and have done legally."
There are also concerns about the efficacy of fusion centers in achieving their stated aim.
Despite the investment of "hundreds of millions of taxpayer dollars," such centers "(have) not produced useful intelligence to support Federal counterterrorism efforts," according to a 2012 U.S. Senate report.
Welch said he is hopeful that BlueLeaks may spur policy change, pointing to the impact that cell footage of police violence had in catalyzing the Black Lives Matter movement.
"People are ending up in the ARIC database for just taking pictures of public buildings from public right of ways... —that's something that anybody could envision themselves innocently doing," Welch said. "And suddenly they're in this database as a suspicious person. So I think that can go a long way in getting people to understand there's a problem."
Want to read more stories like this one? Start every day with a quick look at what's happening in Austin. Sign up for Austonia.com's free daily morning email.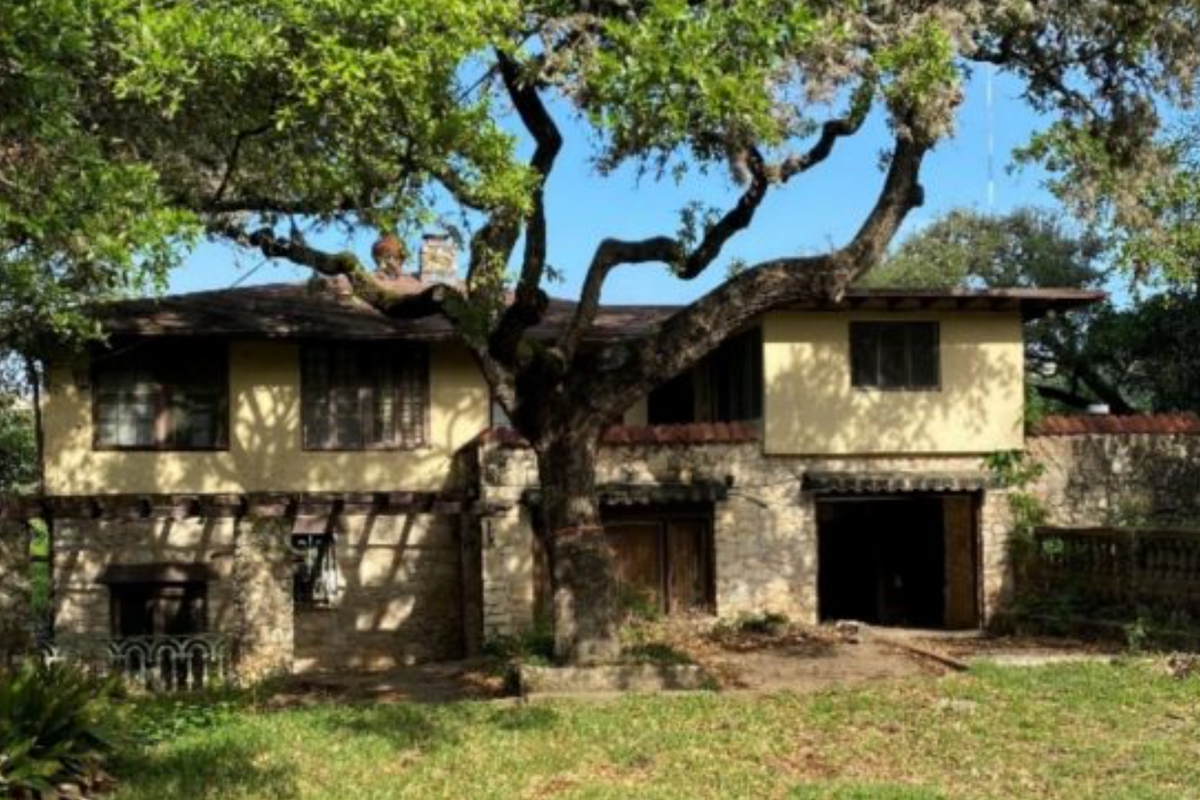 Austin Monitor
By Jonathan Lee
The Planning Commission was split Tuesday on whether to help save an eclectic lakefront estate from demolition by zoning it historic amid concerns over tax breaks and the likelihood that a previous owner participated in segregation as a business owner.
The property in question, known as the Delisle House, is located at 2002 Scenic Drive in Tarrytown. The main house, with Spanish and Modern influences, was built in 1923 by Raymond Delisle, an optician. A Gothic Revival accessory apartment was built in 1946. The current owner applied to demolish the structures in order to build a new home.'
Historic preservationists, for their part, overwhelmingly support historic zoning, which would preserve the buildings in perpetuity. The Historic Landmark Commission unanimously voted to initiate historic zoning in July, citing architectural significance, landscape features and association to historic figures. City staffers recommend historic zoning, calling both structures one-of-a-kind examples of vernacular architecture.
Tarrytown neighbors have also banded together to stop the demolition. Many have written letters, and a few spoke at the meeting. "How could anyone buy this property with the intent of destroying it?" Ila Falvey said. "I think it's an architectural treasure."
Michael Whellan, an attorney representing the property owner, said that the claims made by preservationists are shaky. The buildings are run down, he said, and have had substantial renovations. A structural engineer hired by the owner said any attempt at preservation would involve tearing down and rebuilding – an undertaking Whellan said would likely cost millions.
Whellan also argued that any historical significance derived from the property's association with Delisle and longtime owner C.H. Slator is dubious. "These men are not noted for any civic, philanthropic or historic impact," he said.
What's more, according to Whellan, Slator likely participated in segregation as the owner of the Tavern on North Lamar Boulevard between 1953 and 1960.
A city staffer, however, said she found no evidence to support the claim. "We would never landmark a property where a segregationist lived, or there was a racist person," Kimberly Collins with the Historic Preservation Office said.
Commissioner Awais Azhar couldn't support historic zoning in part due to lingering uncertainty about Slator. "Focusing on that factor is not here to disparage an individual or family. It is not about playing the race card. This is an important assertion for us to consider as Planning commissioners," Azhar said.
Commissioner Carmen Llanes Pulido said that allegations of racism should come as no surprise. "We're talking about white male property owners in the 1950s, in Austin, on the west side – and of course they were racist," she said. But she argued that allowing the house to be demolished based on these grounds does nothing to help people of color who have been harmed by racism and segregation.
The question of tax breaks was also controversial. Michael Gaudini, representing the property owner, said that the tax breaks associated with historic zoning would exacerbate inequality by shifting property tax burdens to less affluent communities. City staffers estimate that the property, appraised at $3.5 million, would get either a $8,500 or $16,107 property tax break annually, depending on whether a homestead exemption is applied.
Commissioner Grayson Cox preferred the commission focus not on tax breaks but on whether the structures merit preservation. "To me, nothing in the historic preservation criteria lists, is this person deserving of a tax break or not?"
Azhar, on the other hand, said he plans to propose a code amendment getting rid of city property tax breaks for historic properties.
The commission fell one vote short of recommending historic zoning, with six commissioners in support and three opposed. Azhar and commissioners Claire Hempel and Greg Anderson voted against.
The odds of City Council zoning over an owner's wishes are slim. Nine out of 11 members must vote in favor, and there have only been a handful of such cases over the past several decades.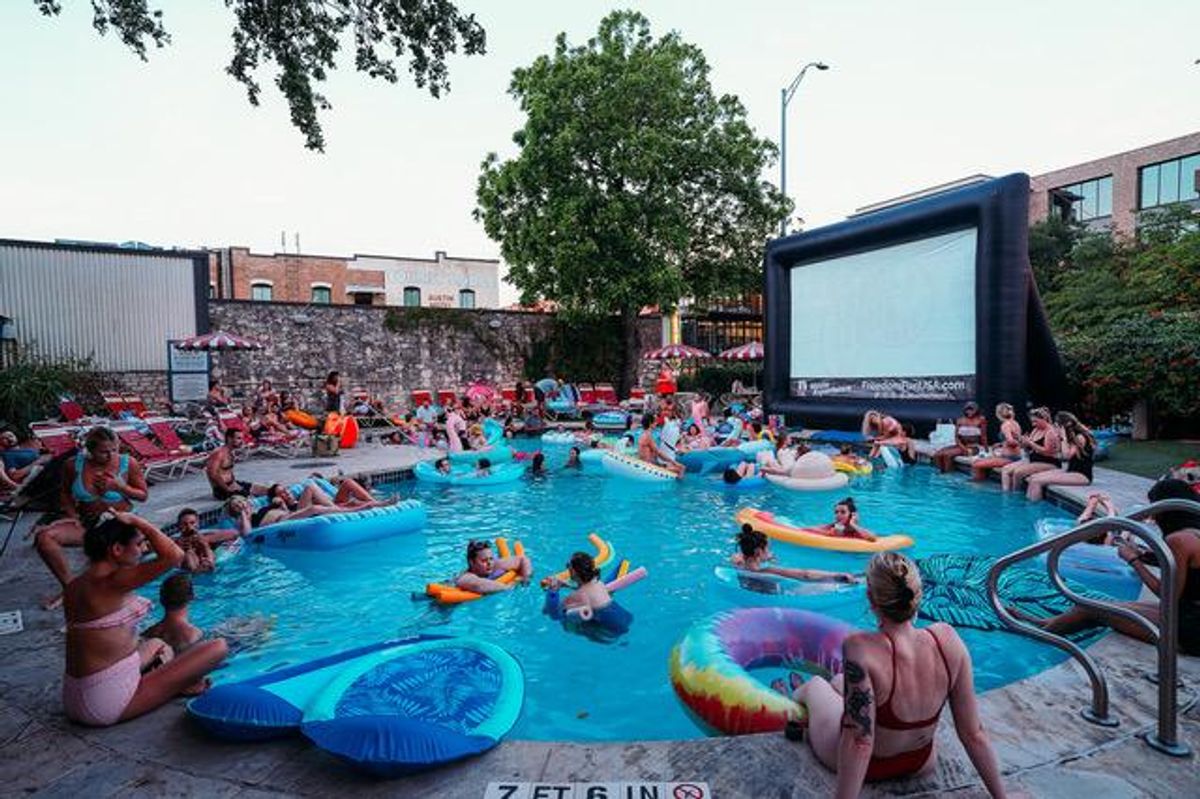 Austin Motel
What's new in Austin food & drink this week:
Nau's Enfield Drug closing after losing their lease. Did McGuire Moorman Lambert buy the building, with its vintage soda fountain?
Nixta Taqueria Chef Edgar Rico named to Time Magazine's Time 100 Next influencer list, after winning a James Beard Award earlier this year.
Question: From what BBQ joint did pescatarian Harry Styles order food this week?
Austin Motel is opening the pool and pool bar Wednesday nights in October for Freaky Floats.
Vincent's on the Lake closing due to "economic conditions and low water levels [at Lake Travis]."
Cenote has closed its Windsor Park location. The East Cesar Chavez location remains open.
The Steeping Room on N. Lamar has closed.
Local startup It's Skinnyscored new financing for its gluten-free pasta business.
P. Terry's opened a new location in Kyle, at 18940 IH-35.