Get connected with our daily update
(Maxwell Johnston/Reddit)
Prowling through the trees in southwest Austin, two bobcats were seen by an Austin cyclist, who snapped a rare picture after a run-in with the cats.
---
The spotted bobcats were seen just off the southern section of the Violet Crown Trail, near the Lady Bird Johnson Wildflower Center on Sunday morning by long-time Austinite Maxwell Johnston. He was cycling down the trail when he saw what he thought was a house cat. He took a photo of one bobcat, feeling unthreatened, but just before he could snap a photo of the other one, it scurried away.
Bobcats are native to North America and are one of the most common wildcats in the region. While they reside throughout Texas and prefer habitats much like the Hill Country, bobcats are not often spotted in the wild in the Austin area, let alone captured on camera.

According to the Texas Parks and Wildlife Department, the rarity of sightings likely comes from the species' reclusiveness and largely nocturnal habits.
Johnston said that it was his first sighting of a big cat, but hopes to have the experience again.

"I've never seen any wild bobcats before, and I've lived here for 25 years," Johnston said. "(It was a) very cool experience and I would love to come across one again."
Even though they are not often seen by humans, Texas Parks and Wildlife state mammologist Jonah Evans said that bobcats are becoming more comfortable with people in state and national parks.
"There are parks where they've become pretty used to people and people can go see him fairly regularly," Evans said. "Obviously that's not ideal. We like animals to maintain their fear of humans, but there are places where you can see bobcats fairly regularly."
Evans has had some bobcat sightings himself and, like Johnston, has never felt endangered by their presence.
"I've seen maybe a handful of bobcats in the wild and I've always been excited when I did," Evans said. "(I) never had even a second of thought of like, 'Oh no, I might be in danger' or something like that. They just aren't really a threat to people."
More on Austin animals: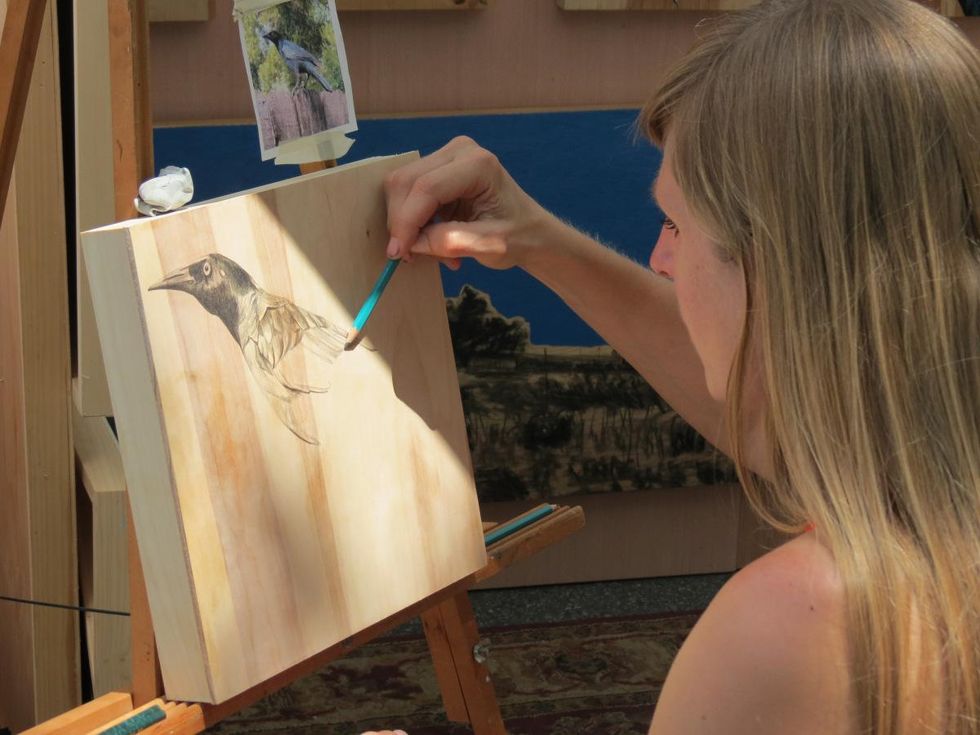 The grackle: Austin's most controversial bird is also the most inspiring
A 43-story office tower is coming to downtown Austin, adding to the slew of announcements of high rises and other developments rapidly shaping the skyline.
Known as Block 16, the latest one is at the intersection of San Jacinto Boulevard, Trinity and Second streets. With up to 738,000 square feet, future tenants will get to take advantage of a fitness facility, multiple meeting areas and dining options.
Carr Properties, the developers who moved into the Austin market last year with the acquisition of the building at 100 Congress Avenue, says the tower will be designed with sustainability and wellness features in mind. That includes an indoor air quality approach to maximize health along with 10-foot floor-to-ceiling windows and designs on each floor for access to light and air.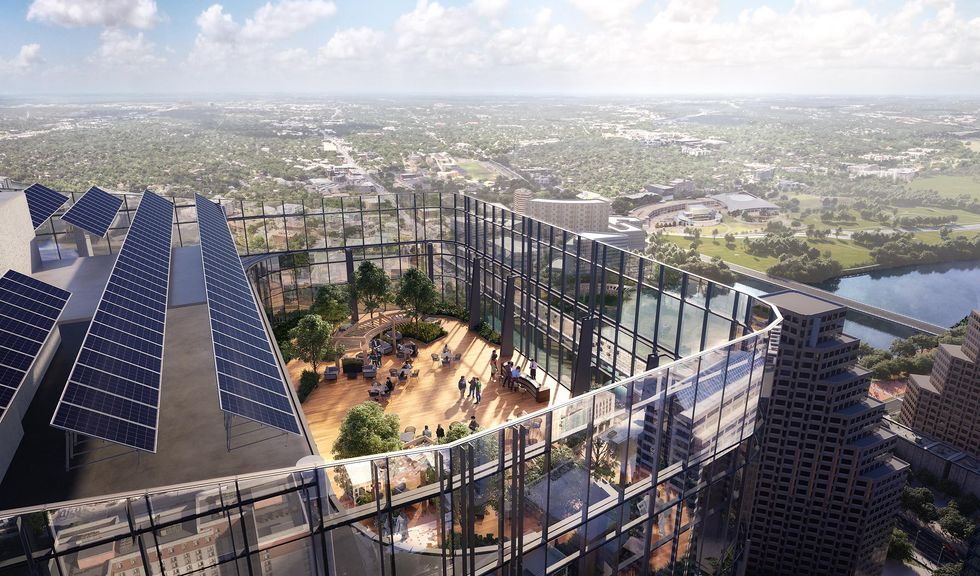 With the project available for preleasing and an expected completion in spring 2026, Carr boasts proximity to a coming rail station and easy access to the Central Business District, Rainey Entertainment District and Lady Bird Lake.
Manifold Development will work as Carr's local partner on the project. President Tyler Grooms expressed excitement about the partnership, saying "I think we have a real opportunity to deliver a project of world-class design with incredible amenities that best meets the needs of today's ever-changing work environment."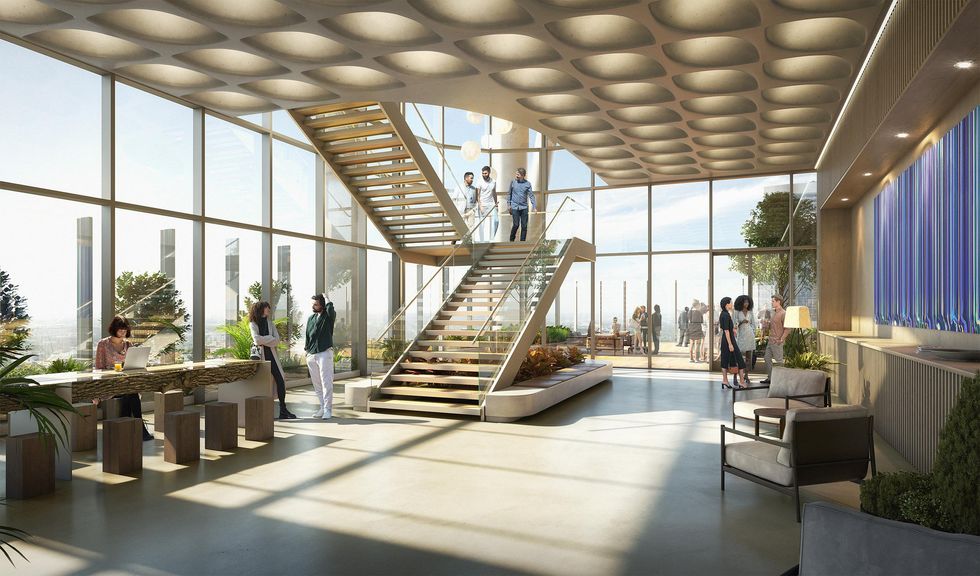 Dallas-based CBRE has been brought on as the leasing brokers, and they say the building is a best-in-class trophy asset.
"As Austin continues to generate the strongest office demand in the country, the emphasis has been on a 'flight to quality, especially in the urban core," said Troy Holme, Executive Vice President at CBRE.
Other recent development announcements in downtown include a 675-foot tower on W. Sixth St., a 65-story tower with luxury hotel rooms and condos and another on Red River St. that could become the tallest tower in Texas.
Earlier this week, Russia said it would scale back military operations near Ukraine's capital. Still, after nearly 40 days into the Russian invasion of Ukraine, an estimated 6.5 million people have been displaced in the country, and companies with an Austin presence are looking for ways to help.
The local crypto scene offered donations after Ukrainian officials called for help on Twitter and now other tech companies in Austin have joined, with some even making adjustments to their platforms.