Get connected with our daily update
(Maxwell Johnston/Reddit)
Prowling through the trees in southwest Austin, two bobcats were seen by an Austin cyclist, who snapped a rare picture after a run-in with the cats.
---
The spotted bobcats were seen just off the southern section of the Violet Crown Trail, near the Lady Bird Johnson Wildflower Center on Sunday morning by long-time Austinite Maxwell Johnston. He was cycling down the trail when he saw what he thought was a house cat. He took a photo of one bobcat, feeling unthreatened, but just before he could snap a photo of the other one, it scurried away.
Bobcats are native to North America and are one of the most common wildcats in the region. While they reside throughout Texas and prefer habitats much like the Hill Country, bobcats are not often spotted in the wild in the Austin area, let alone captured on camera.

According to the Texas Parks and Wildlife Department, the rarity of sightings likely comes from the species' reclusiveness and largely nocturnal habits.
Johnston said that it was his first sighting of a big cat, but hopes to have the experience again.

"I've never seen any wild bobcats before, and I've lived here for 25 years," Johnston said. "(It was a) very cool experience and I would love to come across one again."
Even though they are not often seen by humans, Texas Parks and Wildlife state mammologist Jonah Evans said that bobcats are becoming more comfortable with people in state and national parks.
"There are parks where they've become pretty used to people and people can go see him fairly regularly," Evans said. "Obviously that's not ideal. We like animals to maintain their fear of humans, but there are places where you can see bobcats fairly regularly."
Evans has had some bobcat sightings himself and, like Johnston, has never felt endangered by their presence.
"I've seen maybe a handful of bobcats in the wild and I've always been excited when I did," Evans said. "(I) never had even a second of thought of like, 'Oh no, I might be in danger' or something like that. They just aren't really a threat to people."
More on Austin animals: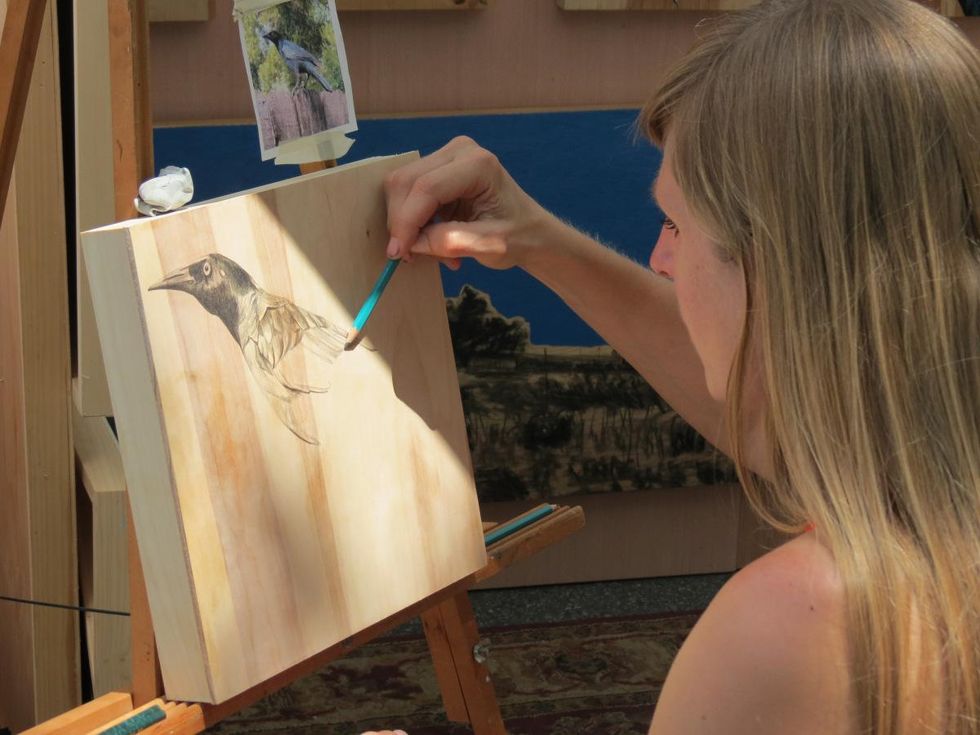 The grackle: Austin's most controversial bird is also the most inspiring
Austin FC will take a break from the pitch and join in the SXSW festivities as the club hosts Major League Soccer's esports finals at ACL Live on Sunday.
The Moody Theater will welcome the best esports players of EA Sports FIFA 22, including Austin FC's 11th-seed competitor John Bitsoe Garcia (who goes by the gamer tag xVERDE,) for the final round of the virtual tournament.
The winner will take more than just bragging rights for themselves and their MLS team—they'll also have a grand prize of $35,000 at stake and have a chance at qualifying for the FIFAe World Cup title.
The free event is open to SXSW goers and the general public alike starting at 2 p.m., with the final beginning at 5:30 p.m.
While it won't have the same gameday atmosphere as Austin FC's Q2 Stadium, the action-packed event will be announced by the club's own Michael Lahoud and will include free drink tickets, an Adidas sneaker giveaway, customizable eMLS Cup jerseys and an afterparty with live music from KennyHoopla. Fans will also be able to test out their gaming skills themselves with plenty of open-play FIFA 22 stations.
Heading into the start of SXSW, Mayor Steve Adler made a pitch for the city to become more crypto-friendly.
"In Austin we are thinking big and bold and want to live up to the moniker of being the city where good ideas go to become real," Adler said.
Specifically, the city will look into the launch of an Austin-based crypto coin, which cities like Miami have, as well as a startup accelerator to encourage entrepreneurs with interest in Web3.
Later this month, city council will review two crypto-related resolutions. One calls for the city manager to investigate applications for crypto in the city such as ways to accept it as payment. Another encourages the city to become a leader in Web3 tech.
People in the local crypto scene celebrated the possibility of city leaders and other officials becoming more engaged.
Ryan McNutt, co-founder of local crypto group Sphere DAO referenced a gathering last month where crypto enthusiasts talked to politicians about their ideas and plans.
"I think the more we have those sessions, the better," McNutt said. "I hadn't heard this Mayor Adler thing, but I think that's incredible. I would imagine more of that stuff will come down the pipeline, which is extremely exciting. It makes me feel really happy to live here."