Get connected with our daily update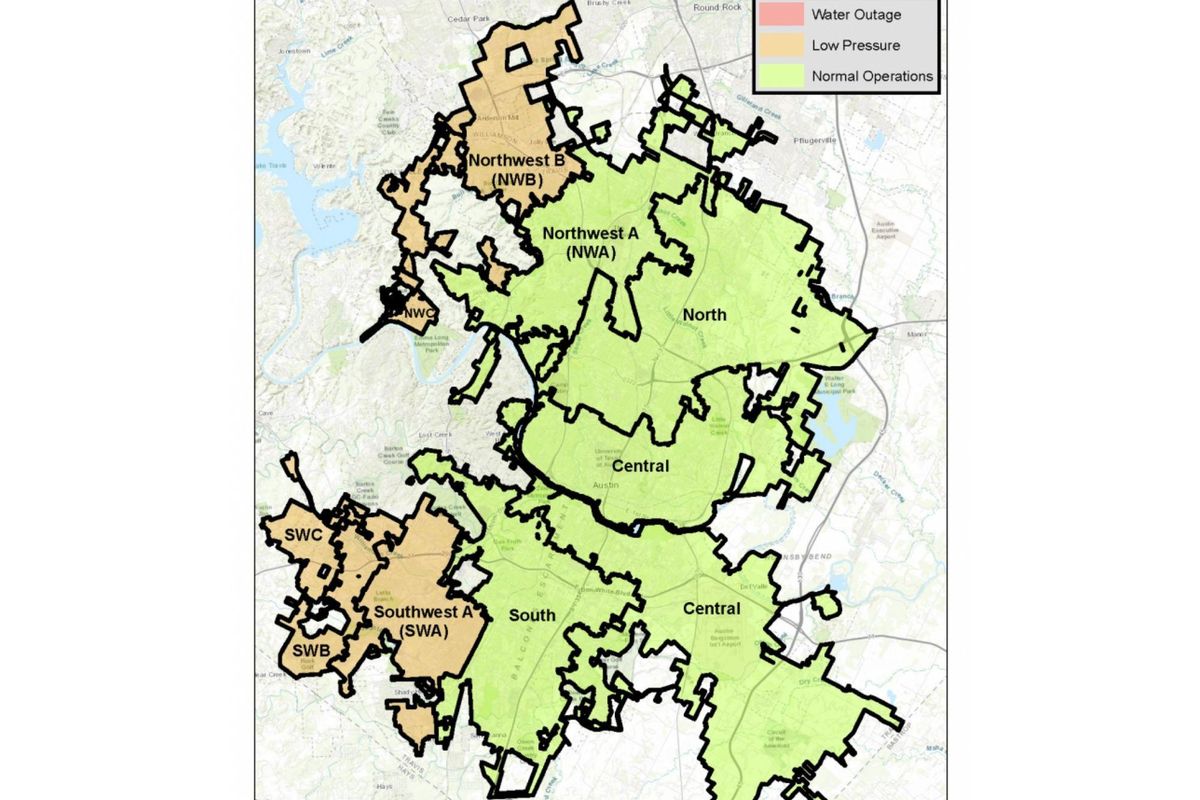 Along with the Central Austin pressure zones, the South, North and Northwest A zones (pictured in green above), are no longer under a boil-water notice as of mid-day Monday.
The remaining five zones are undergoing state-mandated sampling, with results due tomorrow. Austin Water Director Greg Meszaros said he is hopeful that the notice will be lifted for those areas where it remains in effect during a press conference on Wednesday.
---
Testing of water began Sunday after the notice went into effect by Austin Water last week and is still in effect for other parts of Austin (in yellow above). The utility issued a boil water notice after a power outage at the Ullrich Water Plant and low pressure system wide occurred amid a historic winter storm event that swept over Texas. Over a hundred public water mains burst or broke, as well as "tens of thousands" of similar events on private property, such as residences and businesses, Meszaros said. "The biggest remaining task we have ... is repairing water main breaks," he added.

According to Austin Water, once the notice is lifted, residents should:
Run all cold water faucets for one minute.
Flush automatic ice makers, make three batches of ice and discard.
Run water softeners through a regeneration cycle.
For others still affected by the boil-water notice and unable to purchase water, drinking water can be found
here
.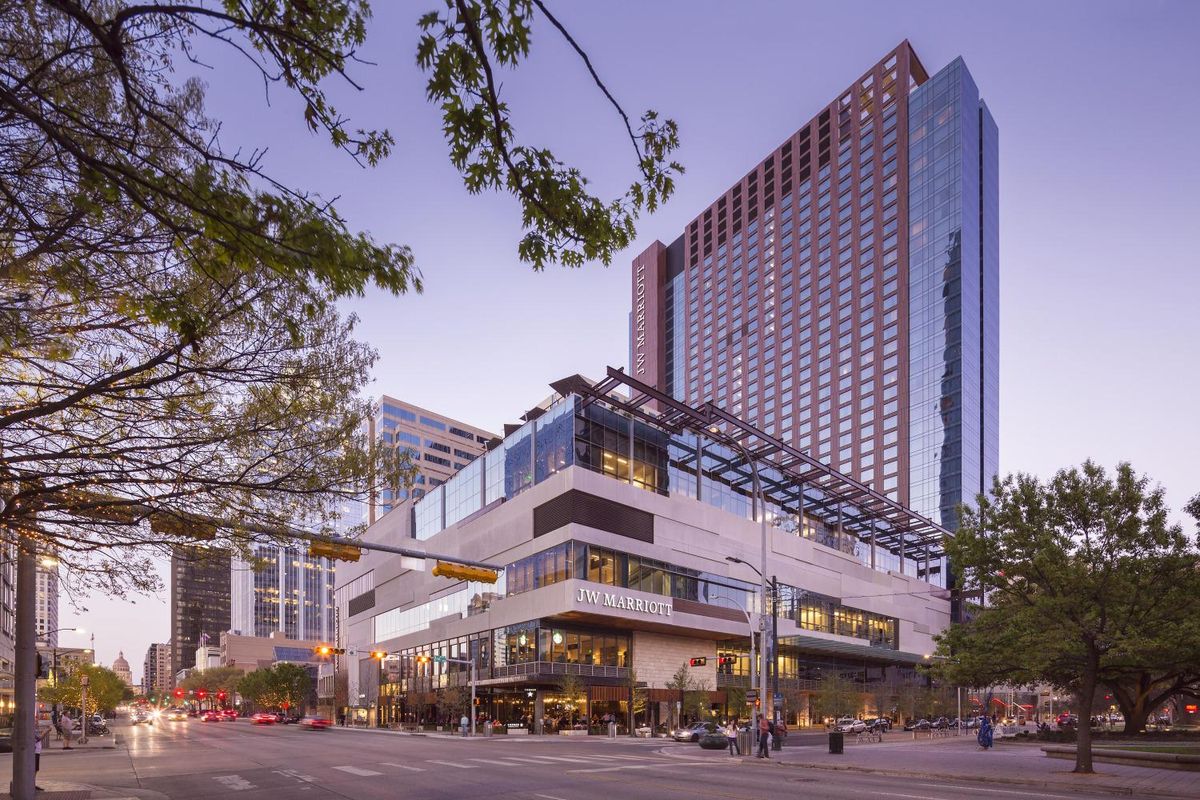 Chi Lee, the director of architecture firm HKS's new Austin office, describes this point in our city's life as puberty.
"Our voices are changing and we have freckles everywhere," Lee said. "You know, starting to look like an adult but still acting like a kid kind of thing."
But as Austin matures and faces all the pressures of its increased popularity—competing for company relocations and expansions all while managing rising rents and affordability woes—Lee thinks we should look outside when planning an approach to Austin's growth.
"A big mistake we could make is if we don't embrace what other cities, nationally, regionally, internationally have done to improve upon the experience of all the folks who live there."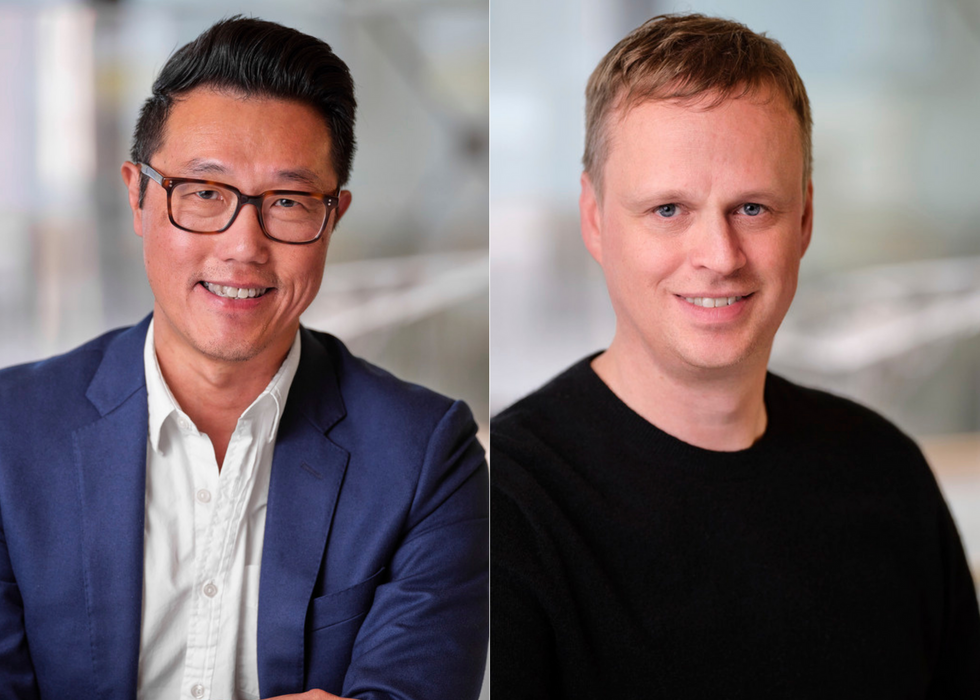 Chi Lee and Brad Wilkins (HKS)
Lee and HKS studio design leader Brad Wilkins keep this in mind as the firm, which has carried out projects in Austin since the 80s, further cements its presence here.
HKS is making ambitious strides in Austin: the firm has more than 50 projects in design or under construction in the Austin market, including Domain 9, the Dell Children's Medical Center expansion and projects in the Rainey Street District including one that may end up being the tallest tower in Texas.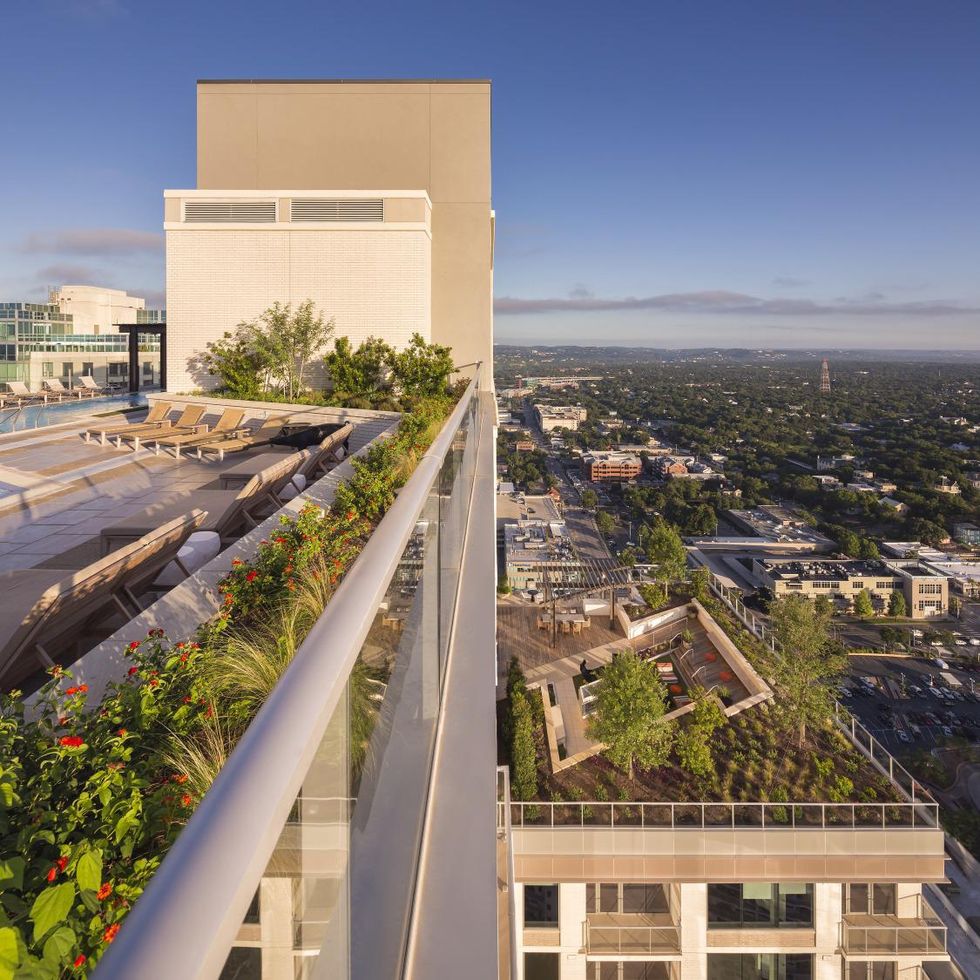 The Bowie, a 36-story apartment tower HKS designed in Austin's Central Business District. (HKS)
"We've been able to do things during the pandemic, and since then, which are really pushing the boundaries of what Austin would typically do. And frankly, what would be done anywhere in the world," Wilkins said. "Things like having outdoor space on every level of an office tower and creating the spaces not just to be like outdoor spaces, but to be spaces that people can actually enjoy."
As these projects span all over the city, Lee and Wilkins are observant of how action on certain quality of life factors could be key to preventing problems as Austin draws in a larger population.
For Wilkins, that's informed by his international work. He's lived in about half a dozen places in Europe and Asia, starting his career out in Chicago. He's carried out big projects and was one of the designers of the first LEED platinum building just outside of Hong Kong.
"One thing that we're always needing to be very careful about is looking at things that were not done great," Wilkins said. "There are mistakes in public transportation in those cities that I worked in overseas, there are mistakes in public housing."
It's partly why the pair see Project Connect—the $7.1 billion transit system expansion voters approved in November 2020 that includes light rail lines, a downtown subway and an expanded bus system—as a boon to the city's future.
Lee said he's excited that HKS is working on a couple of projects that are along the future lines and sees it as a massive opportunity for the city.
"We need to get out of our cars if we can. We just don't have the type of transportation infrastructure in place that needs to be in place," Lee said. "A lot of major metropolitan and urban cities have subway systems and light rail systems and things like that, where we don't."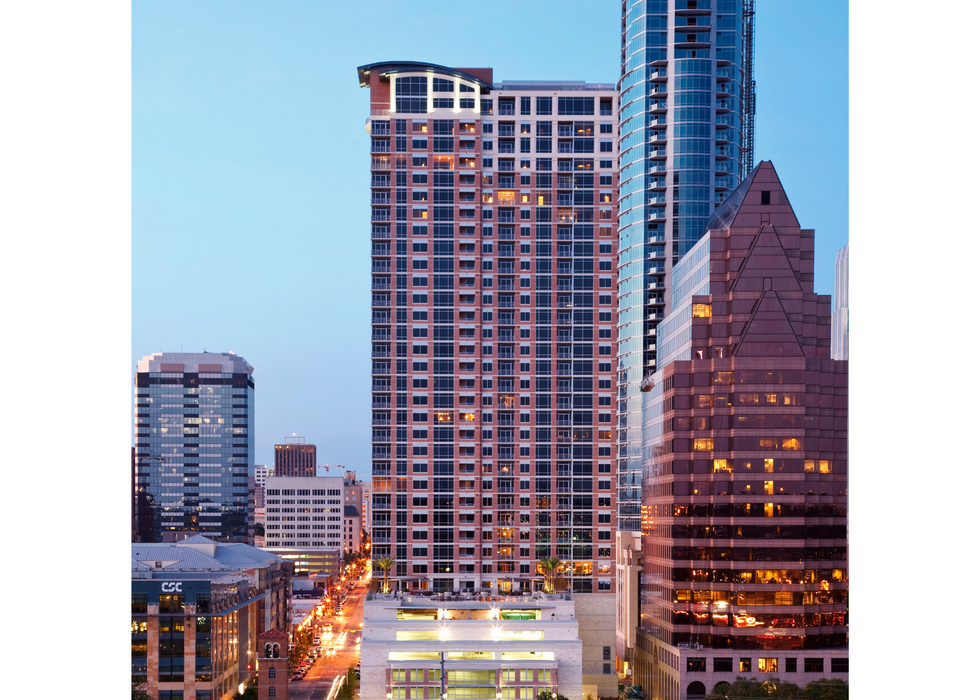 The Ashton (HKS)
Still, someday Austin will. The plan is trudging ahead with moves on anti-displacement initiatives and collecting input on design proposals for key lines. So even while HKS prepares for changes to the city from the ground up, Lee and Wilkins aim to maintain the city's personality.
"I'm always more about the local place, not the international place, even though I do bring with me international experience," Wilkins said. "Chi and I are only interested in doing Austin, we're interested in making Austin special, keeping Austin culture."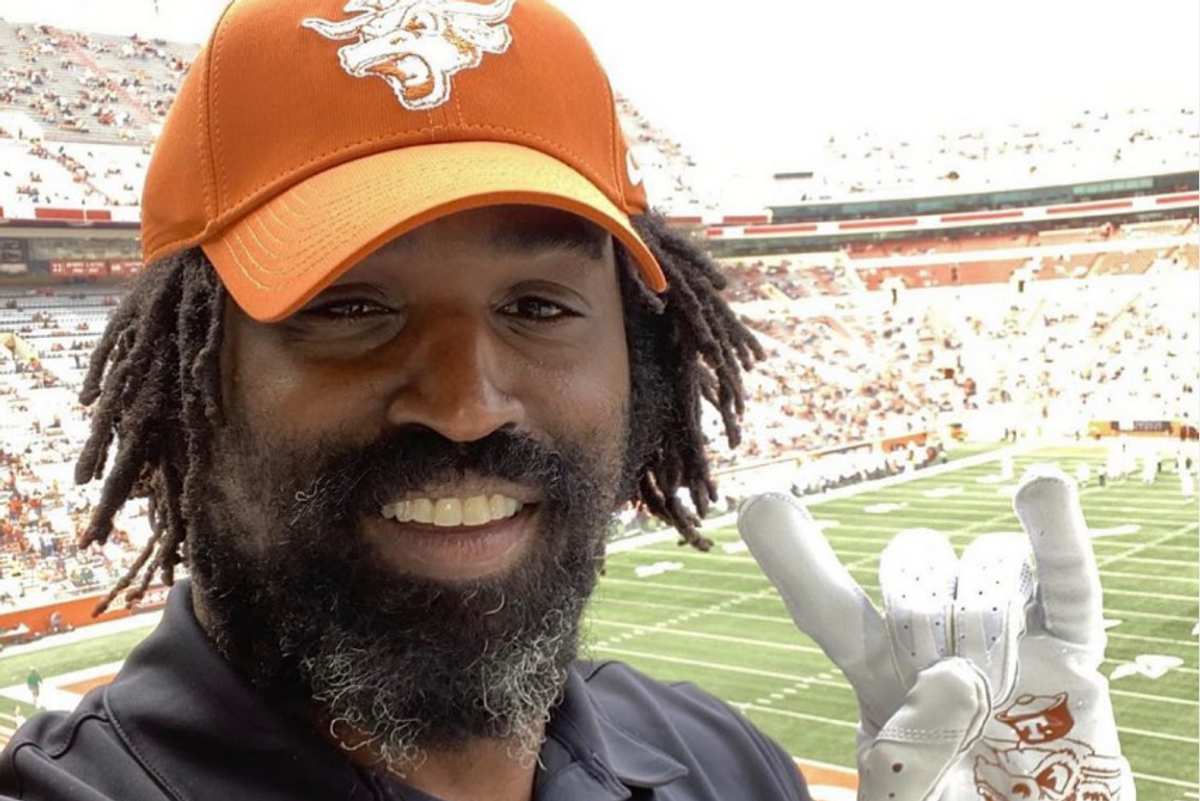 Ricky Williams, the University of Texas football alum who went on to play for the New Orleans Saints and Miami Dolphins, has legally changed his name.
During an appearance on the "The Dan Le Batard Show with Stugotz," the former "Texas Tornado" said he is now going by Errick Miron.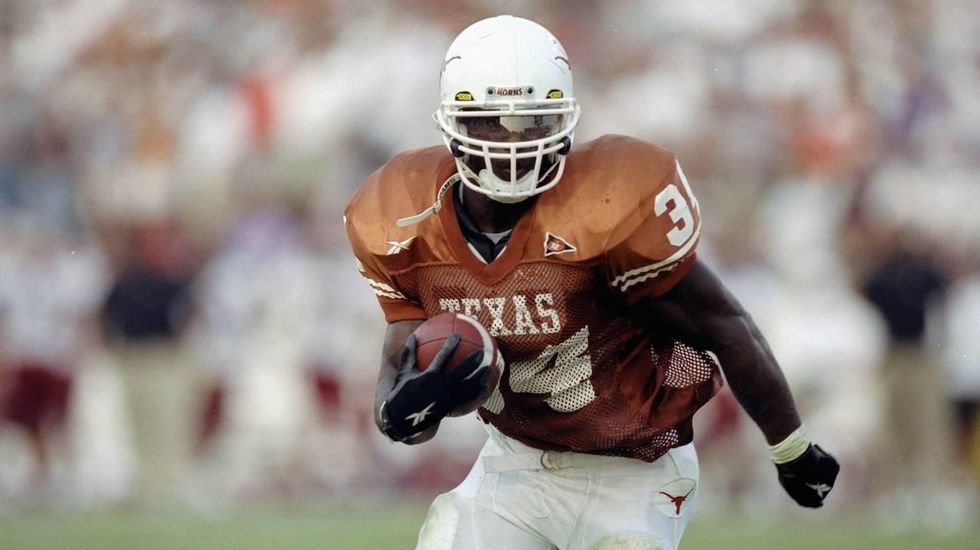 (Heisman)
Miron, who retired from the NFL in 2012, said he made a "really meaningful" change a year and a half ago to take the last name of his wife, Linnea. Though he went by Ricky in his NFL days, his birth name is Errick.
The former Heisman Trophy winner said his fame would sometimes create an "imbalance" in their relationship and social circles.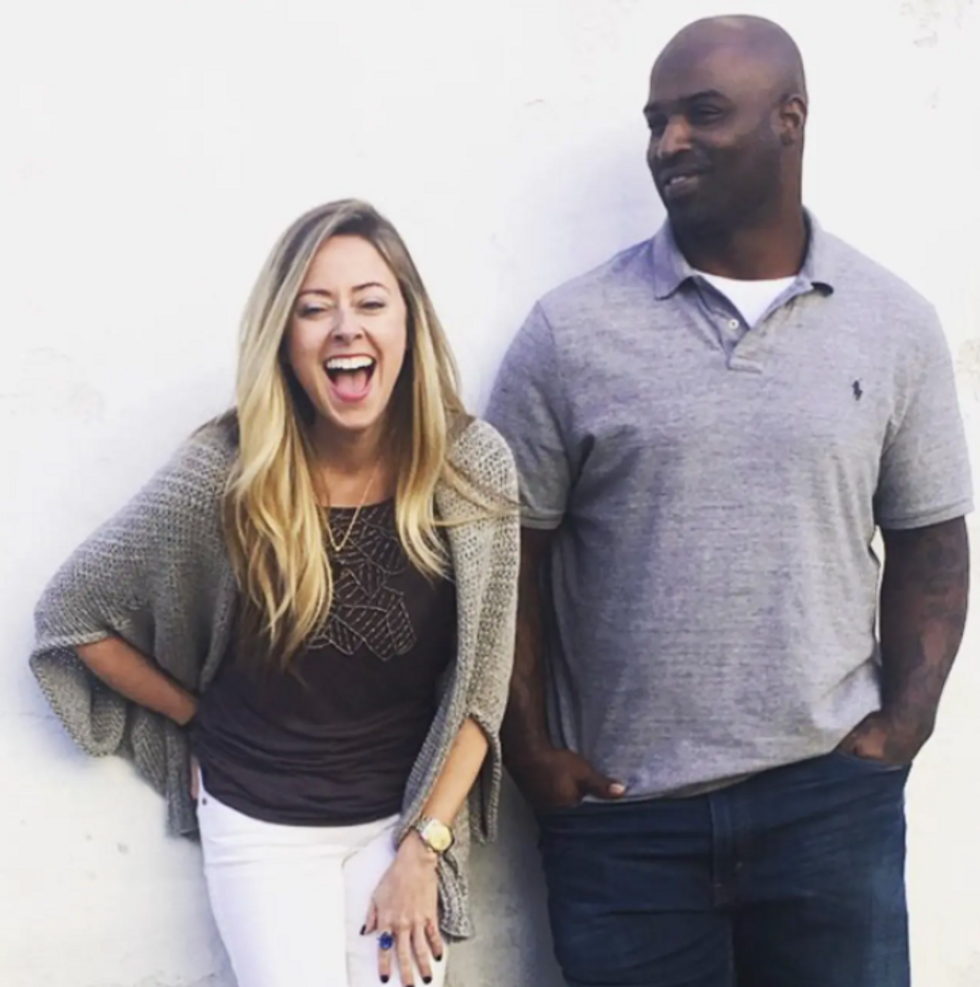 (@linneamiron/Instagram)
"One of the ideas that popped into my mind was I can take her last name," Miron said. "I think it's cool. It's somewhere where we can both win."
Furthermore, Miron said that he didn't feel connected to the name Williams anyway due to family history.
"It's one of those family secrets," Miron said. "My grandma, obviously, back then you don't say anything. Williams was her husband's name, but wasn't my dad's father. So Williams is not even really my last name. And if you go back far enough, its idea of it is a slave name, so I think of what is even the purpose of a last name. And I find more meaning in this last name than Williams."