Get connected with our daily update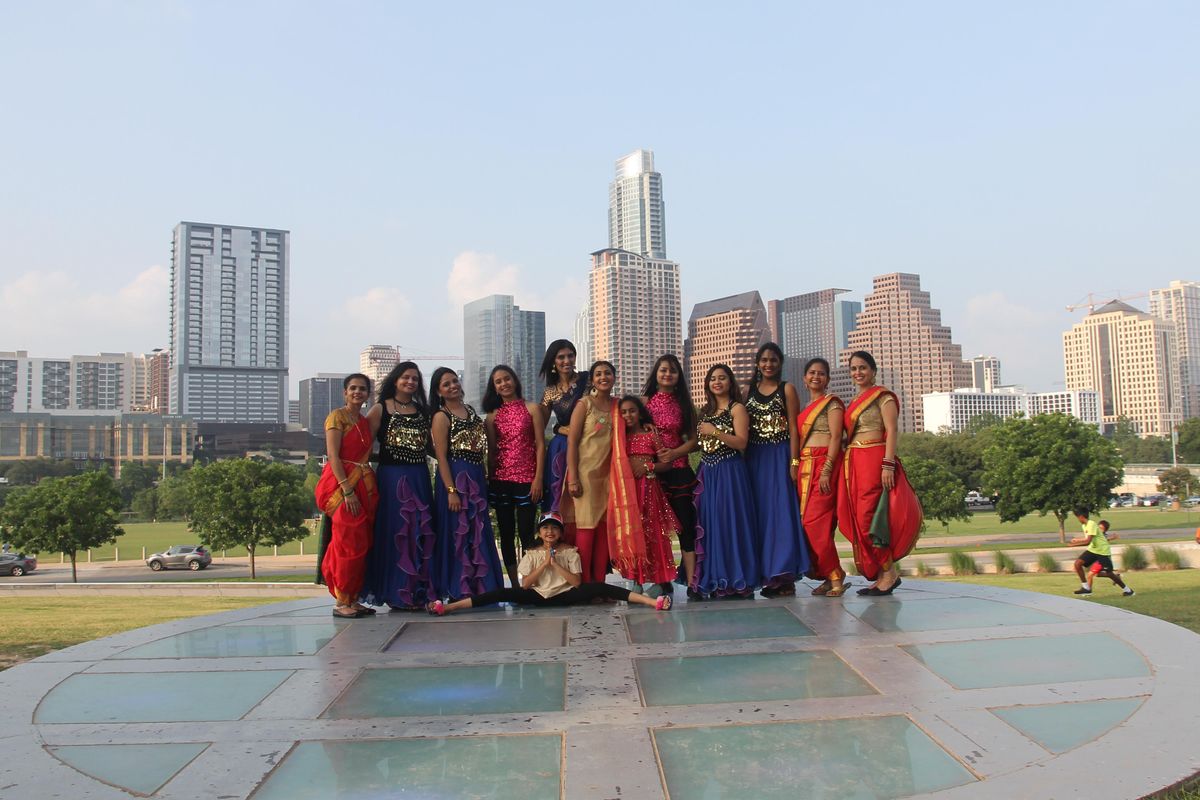 Shruti Anand takes her cues from peacocks, which are known for signaling the monsoon season by spreading their feathers and dancing in Indian folklore, or as the adage says, "dancing in the rain."
Anand, a professionally-trained Bharatanatyam dancer, full-time electrical engineer in Austin's semiconductor industry and mother wears many hats. She put on another one when she opened what she says is Austin's first-ever Bollywood dance and yoga studio, Monsoon Dance.
---
Growing up learning folk dance in Bombay, now Mumbai, India, Anand said hearing the applause while dancing in festivals like Ganesh Chaturthi kept her hooked on the art.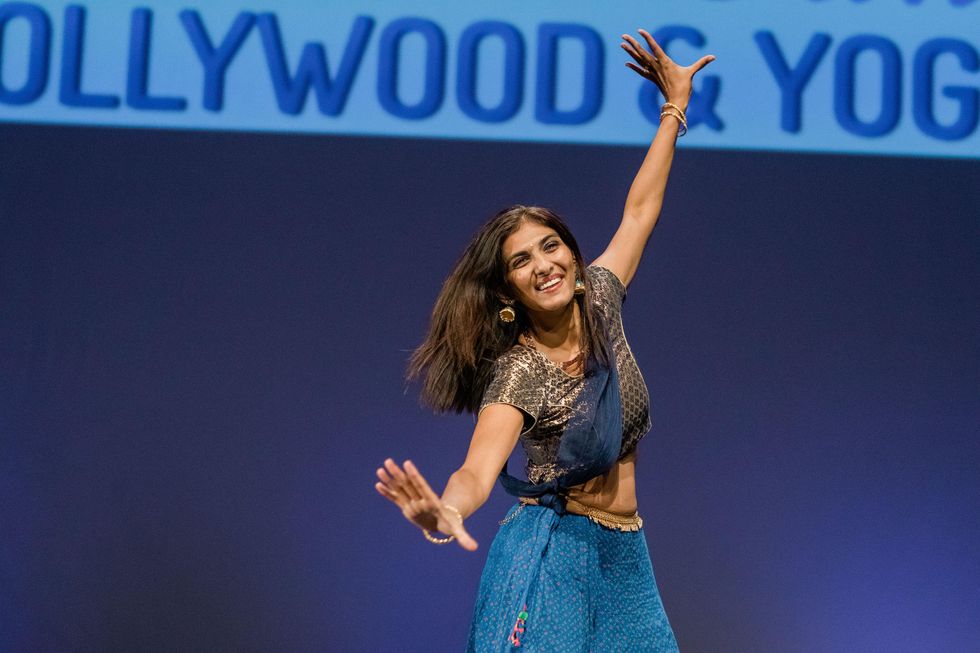 Anand has been studying dance since she was a child growing up in Bombay. (Monsoon Dance)
Anand continued to train in the classical dance of Bharatanatyam, all the while going to school for engineering. Anand went to school in Oregon for her master's degree, expecting to go back to India to become an engineer after she finished, when a friend asked her to teach a few classes per week.
The first group of her students getting onstage brought tears to her eyes and she felt she had to keep teaching dance in the U.S.
"It's just such an emotional experience that you've created something and then it comes to life on stage," Anand said. "When I moved to Austin, I was like, let me find Bollywood schools to connect with because dance is how I stay connected, it completes me."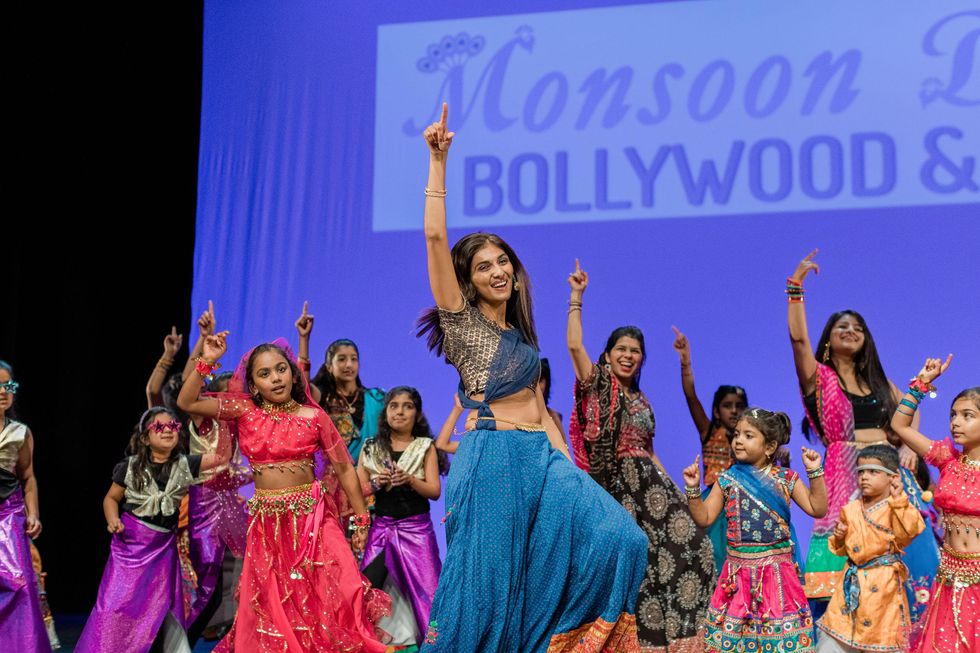 Monsoon Dance now has over one hundred students. (Monsoon Dance)
Anand moved in 2006 and began to work full-time as an engineer in Austin's semiconductor industry. On the side, Anand taught in apartments, rented studios, joined a dance company for a few years and had a child before she felt ready to launch her own business.
With everything prepared–the curriculum, LLC, marketing and a website—Anand launched her company as the sole dance instructor in 2013. Anand found out she was expecting her second daughter just one month later and scrambled to make her "best creation": a teacher training program for anyone from a dance background so the company could stay afloat while she took leave.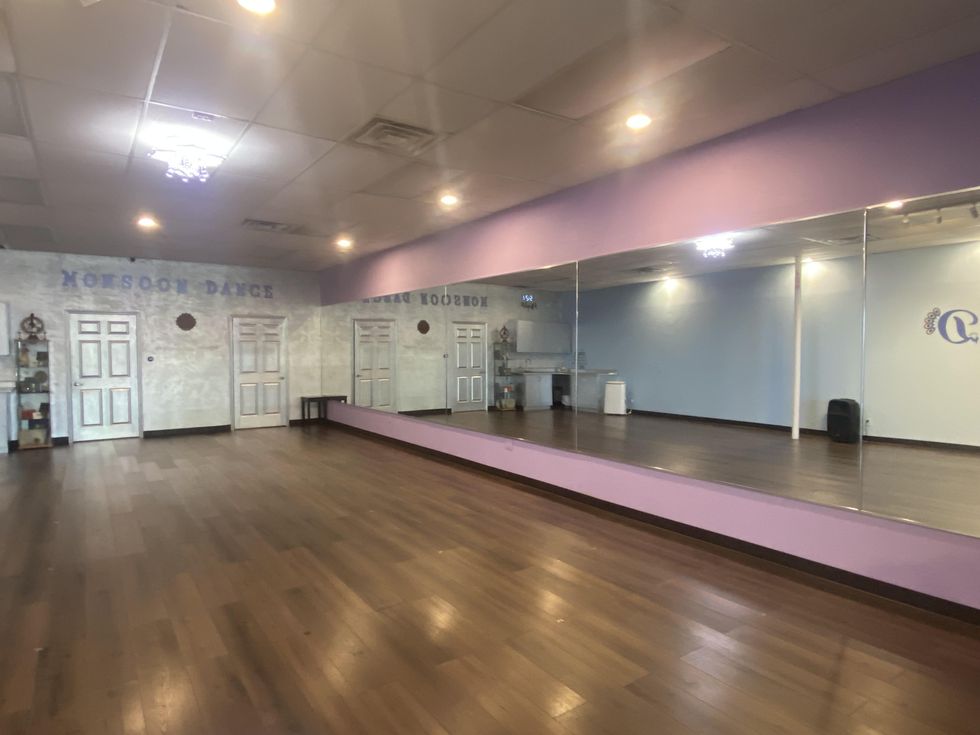 Fast forward to today, Monsoon Dance has eight instructors, teaches dance and yoga classes for all ages in its North Austin studio. Monsoon teaches 10 different programs, from Bollywood and Indian Folk to the competitive dance teams and Mayur performance team, which performs for local nonprofits like Asian Family Support Services of Austin or Hindu Charities for America to raise funds.
"When I first launched the Mayur performance team, I launched with the mission of 'dance for a cause,'" Anand said. "There is never a performance fee, we just go and perform and provide our services for free. However, the same team was equipped to go and perform at corporate events or weddings, or where they were all paid a portion… but whatever profit we make, we usually just donate to (AFSSA)."
Aidan DeWitt originally came in to interview as a yoga instructor but ended up learning Bollywood dance. DeWitt now teaches several classes for Monsoon Dance and Anand said he picked it up as if it was "a past life thing."
DeWitt said he's encouraged to try out new styles at Monsoon Dance. "I'm really, really in touch with as much as I possibly can be within the culture and so this was just another step on that journey."
Anand, who still works full-time as an engineer, teaches on the weekends, including a children's class on Wednesdays because she loves teaching kids. On Austonia's visit to the studio, Anand's father, an engineer himself, said his daughter's dance studio made him more proud than anything as he watched his granddaughter practice.
"This has always been my passion business and I am worried that if I make it my full time, then I will lose the passion," Anand said. "It adds such a balance even when life gets the toughest, I think, having this kind of outlet where I truly feel happy. And that is true for pretty much everybody who walks in here."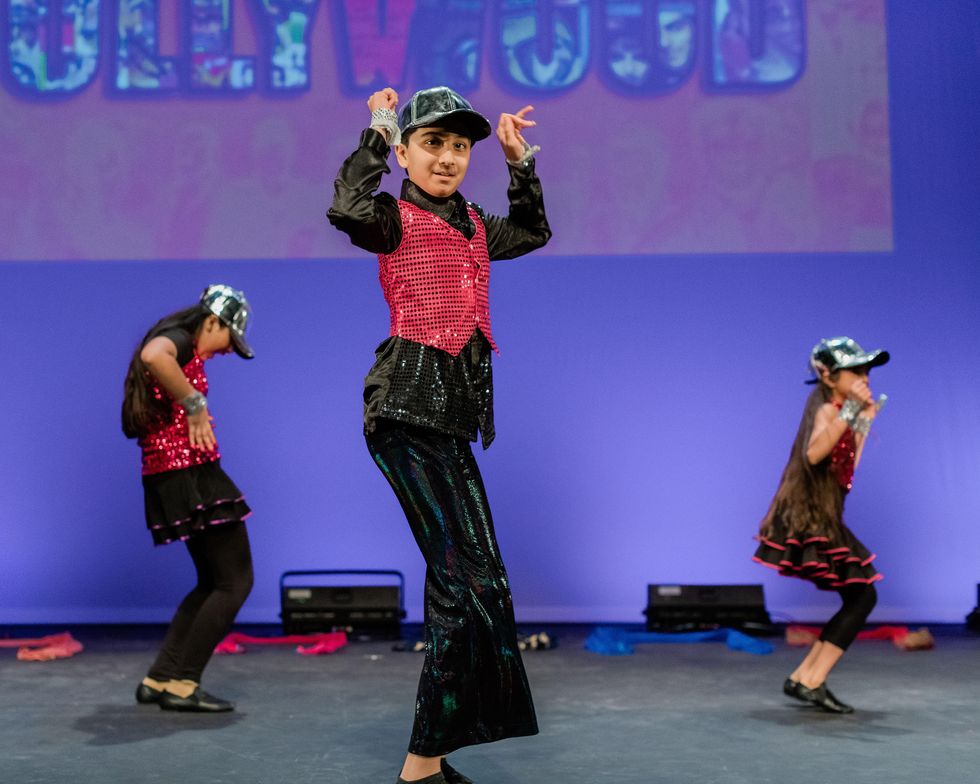 No matter who you are, whether or not you've ever tried Bollywood dance, Anand welcomes you to come take a class at Monsoon Dance.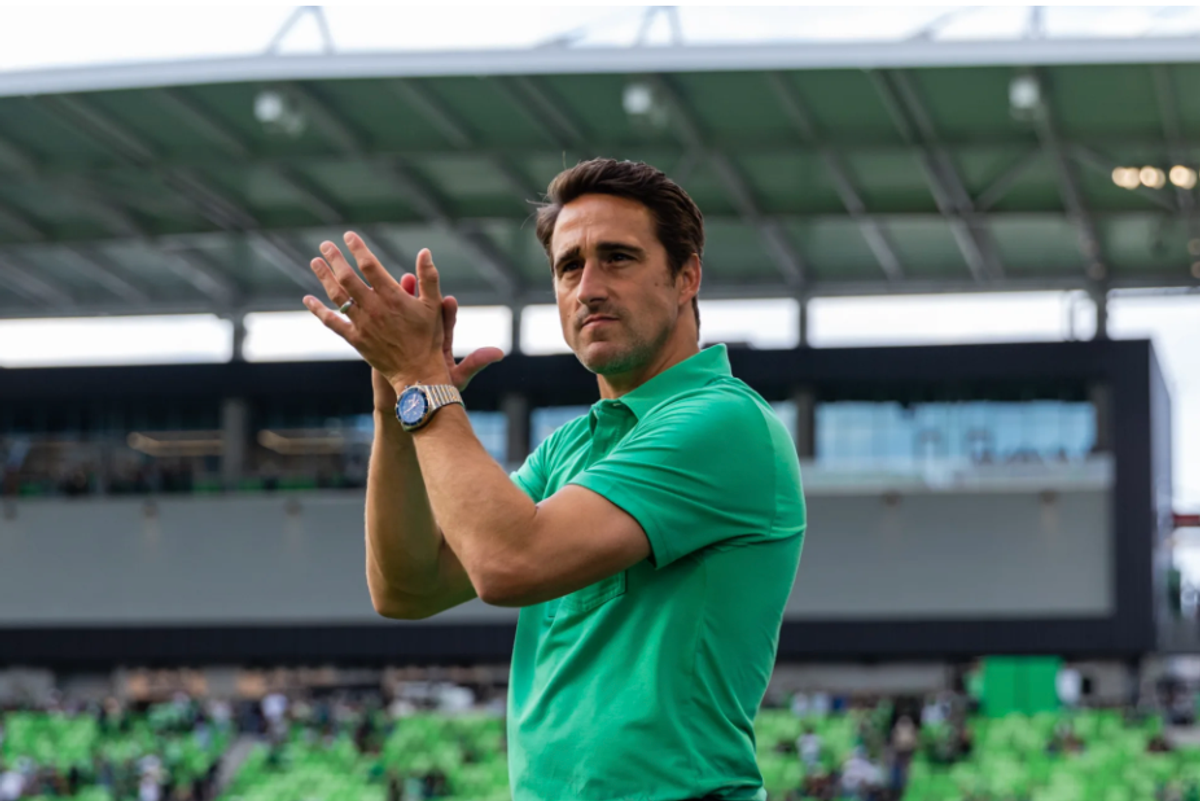 Austin FC head coach Josh Wolff is here to stay as the Club announced he signed a three-year contract extension.
Wolff, who was previously an assistant coach for the U.S. Men's National Team, will coach Austin FC through the end of 2025 under the new contract.
Wolff has been the Austin FC head coach since November 2019. In the team's first year, some hoped to oust Wolff as the team was at the bottom of the Western Conference. But this year, the team is at the top, ranking No. 3.
"This is still a young, growing Club but seeing our vision for Austin FC come to life on and off the field has been one of the great honors of my career. My staff and I will keep working every day to represent the city, and to develop our team both competitively and as human beings. The best is yet to come," Wolff said.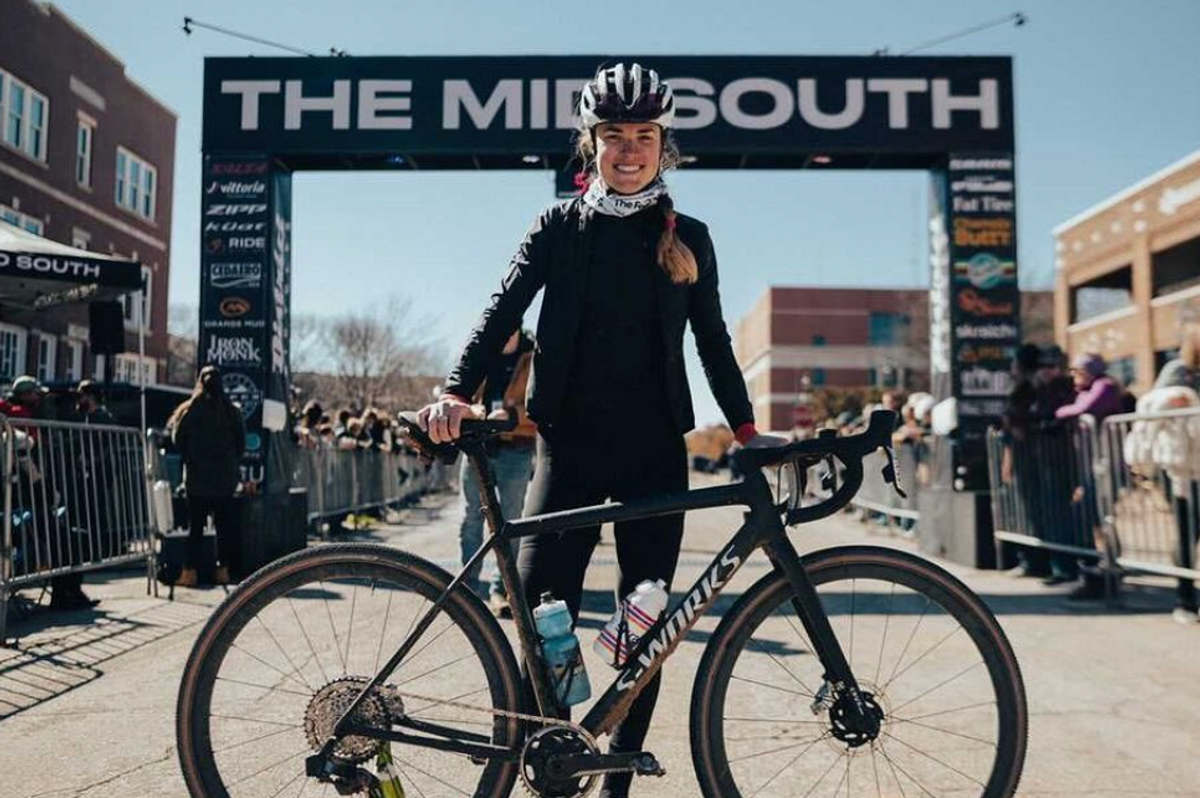 Austin police are investigating the killing of Moriah "Mo" Wilson after she was found with gunshot wounds inside an East Austin home.
Wilson, a gravel and mountain bike racer, was visiting Austin from Colorado in preparation for the Gravel Locos race on Saturday taking place in Hico, a small town 2 hours from Austin.
On Wednesday, her roommate came home and found Wilson unresponsive with "a lot of blood near her," police said, on Maple Avenue near East 17th Street. Officers and EMS performed life-saving measures before she was declared deceased at 10:10 p.m.
The Travis County Medical Examiner's office conducted an autopsy and determined the official cause of death to be multiple gunshot wounds, and the manner of death was a homicide. It is being investigated as a suspicious death and as of Saturday, police said they have a person of interest.
Wilson, 25, recently had become a full-time biker after winning a slew of races in the past year.
This story was updated on May 15 to include that police have determined a person of interest.