Get connected with our daily update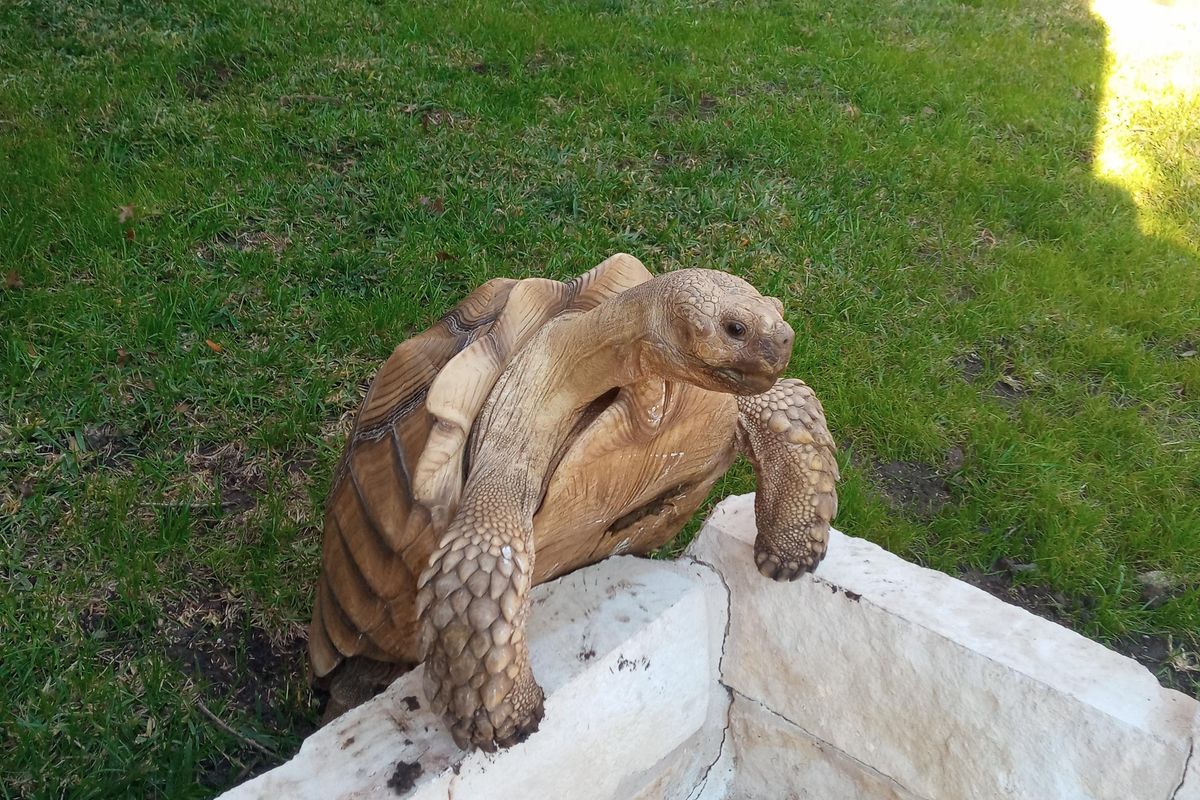 If you ever see a tortoise wandering West Austin alone, check his rear end for a set of labeled phone numbers and an Apple iTag. If that's what you see, you'll know you've found Bruce, who has a penchant for adventure.
---
Bruce, a Sulcata tortoise, just returned to his Daveport Ranch home mid-last week from a six-day trip that had his family, Austinites Brian and Samantha Price, anxiously searching on foot. Brian searched between his 24-hour shifts as an ER doctor.
"I was panicking because there was 109-degree weather, it was ridiculous, and there was no rain," Brian said. "I was getting super nervous so I was literally out there every single day."
In the 15 years Bruce has lived with the Prices, he has escaped a handful of times but always finds his way back with the help of his friends and social media.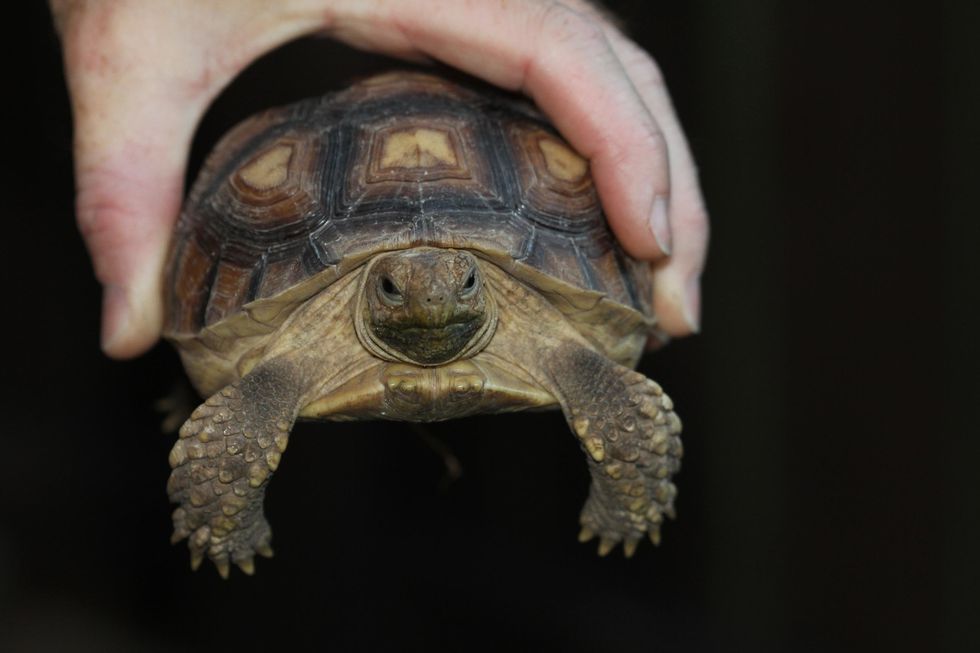 Bruce as a baby.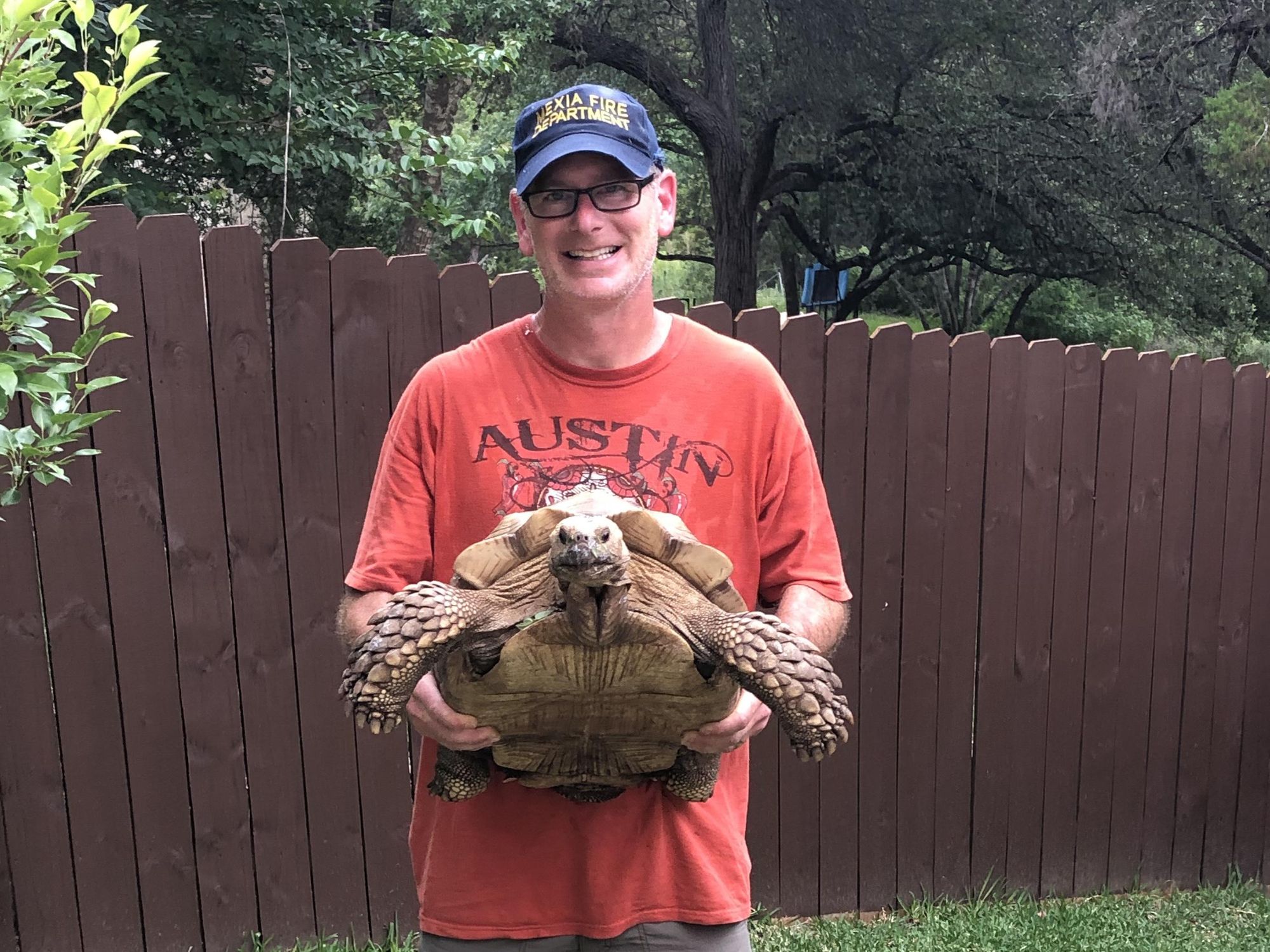 Bruce now weighs 70 pounds.
The Price family adopted Bruce as a baby when their youngest son started asking for a pet tortoise. In the spirit of the dad who didn't want the family pet, Bruce largely became Brian's responsibility (and best friend) before long.
"Brian searched for him for hours and hours every day. He worked so hard and found him and also had a really good idea of where he was going to end up," Samantha said. "He truly understands Bruce."
Now a solid 70 pounds, Bruce has become famous in their neighborhood for his antics—Brian said he has escaped home three times, once for 19 days straight and as far as nine miles away.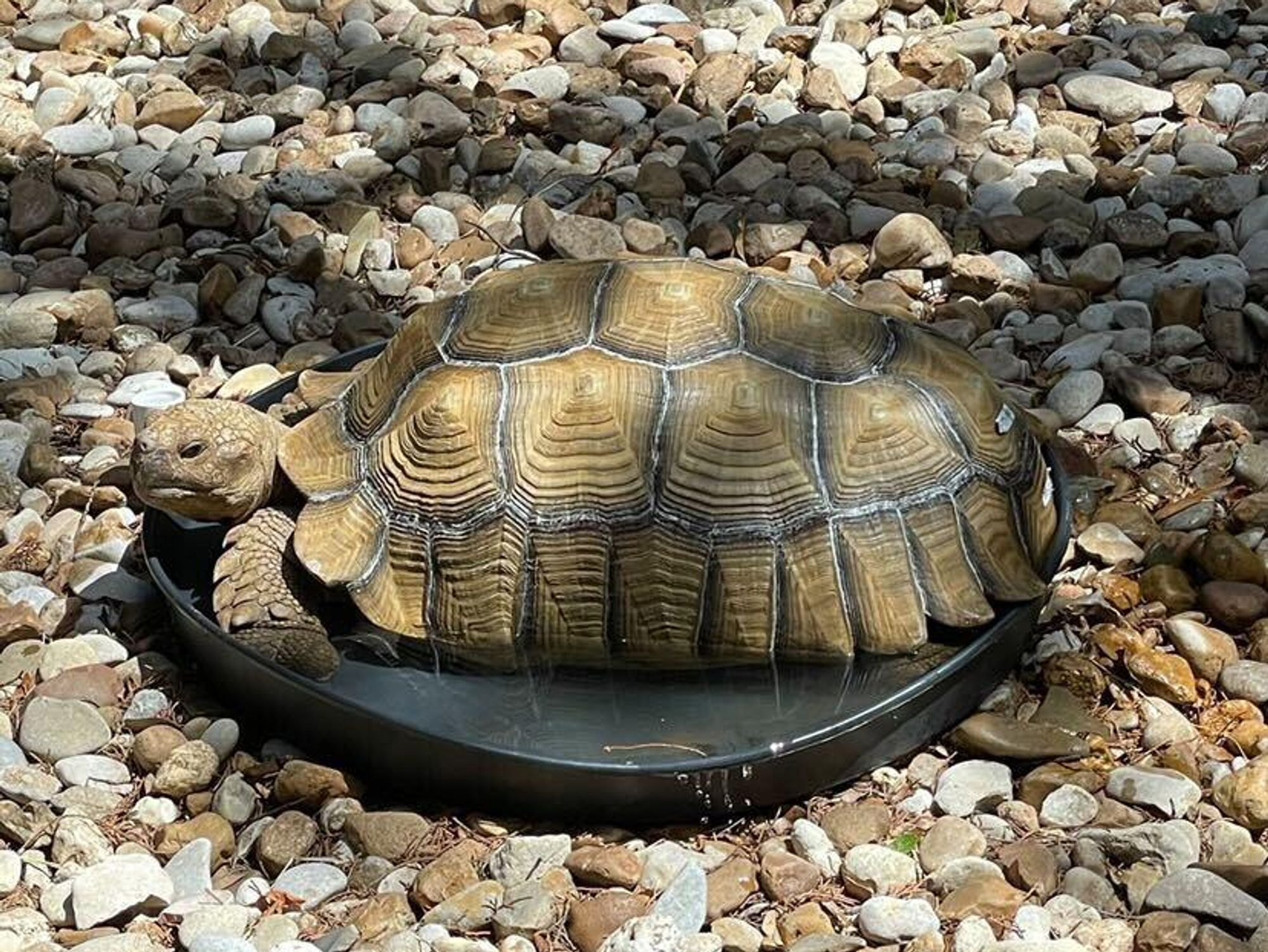 After his first disappearance, the Prices added stickers with their phone numbers to his shell, which helped him get found the second time when he stopped by someone's lawn. Then they added the iTag, which he conveniently managed to slough off before he disappeared this month.
Each time they have taken to Nextdoor to spread the word of his disappearance, where neighbors have organized search parties, created maps of his favorite locations, given out flyers, shared tips and brought Bruce home.
This time, Bruce was found by a neighbor's child in the greenbelt while Brian was searching using mating calls that had been suggested online.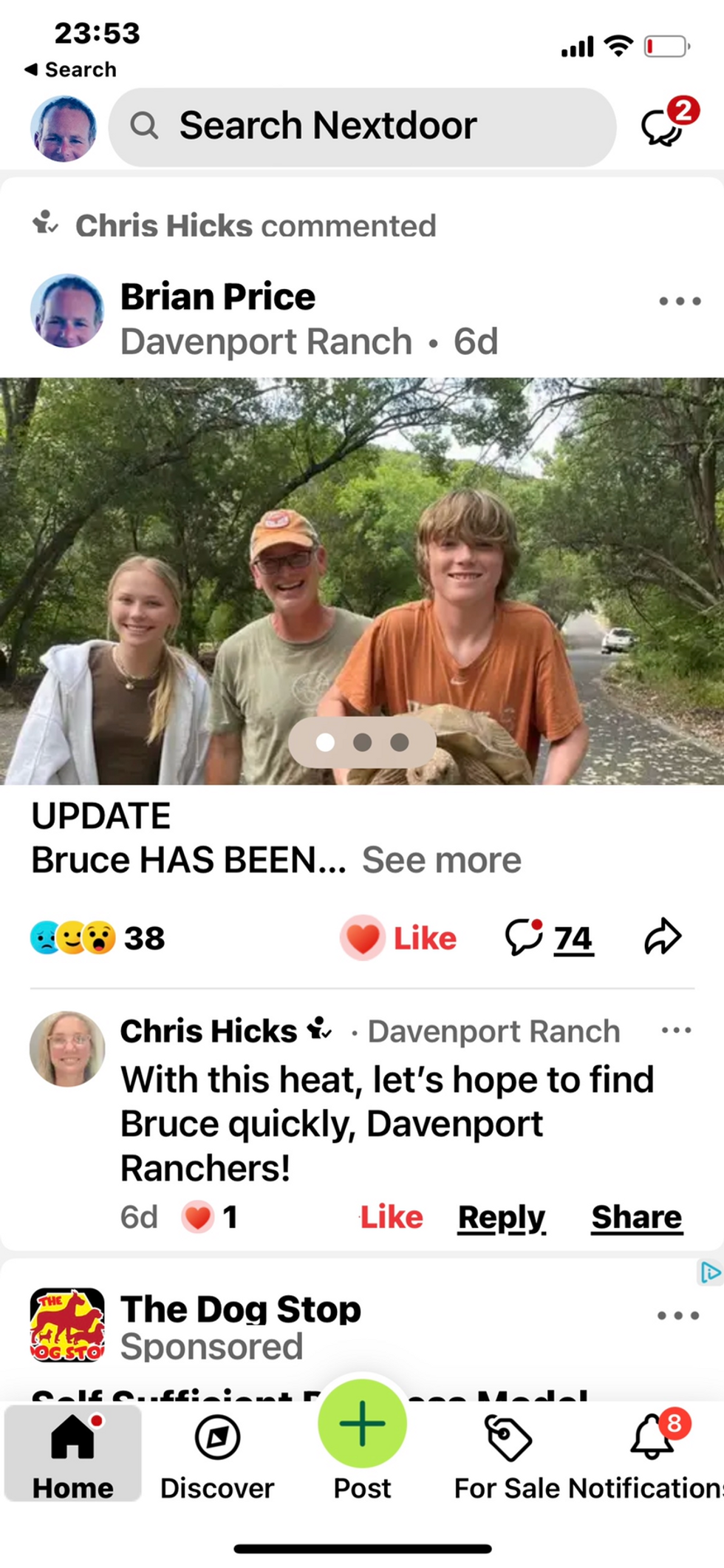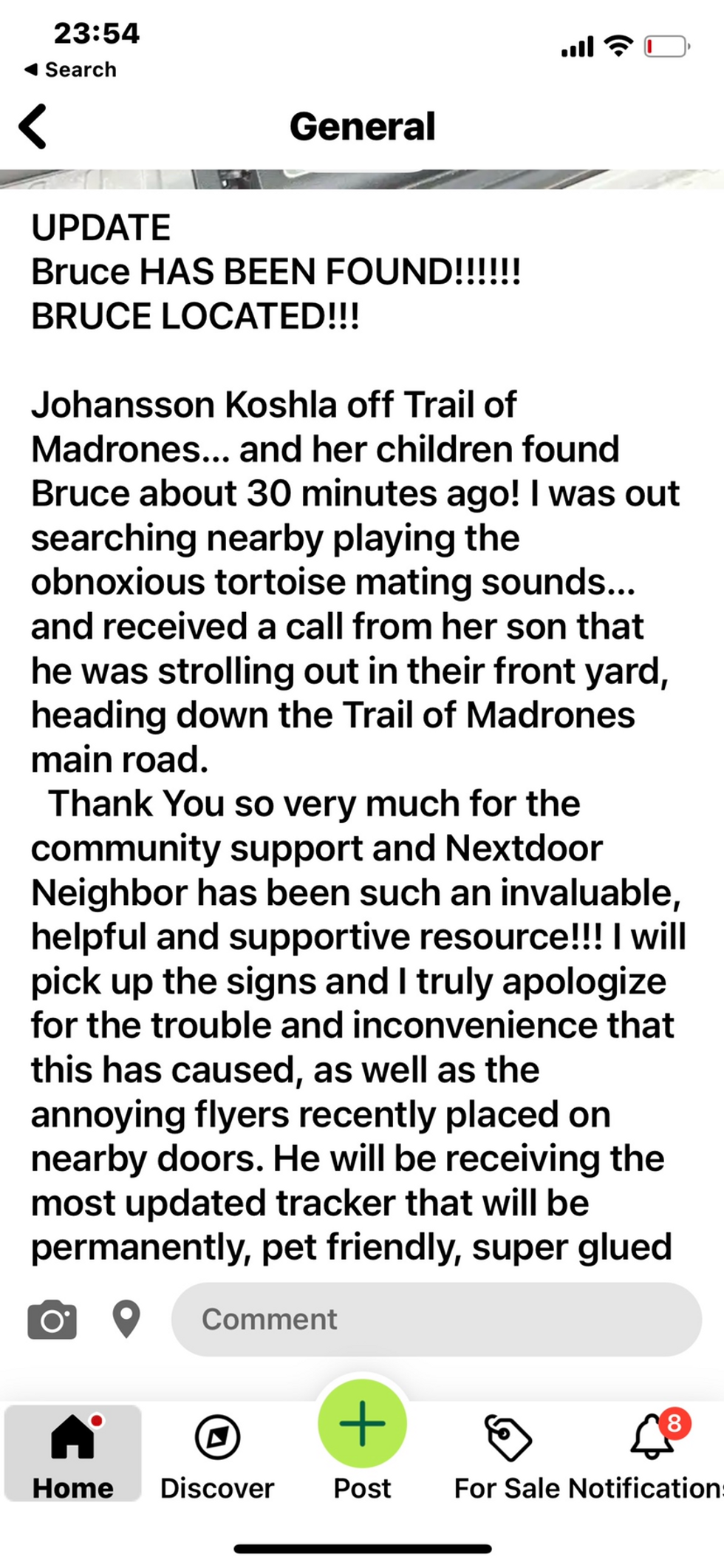 "Everybody knows Bruce in Westlake because of his escapes, everybody knows about the adventures of Bruce," Brian said. "Whenever we go on vacation, the neighbors help take care of him."
His adventures have inspired a book idea, which Samantha envisions as an educational chronicle of Bruce's adventures from his perspective; a reattached tracker and an enclosure upgrade that gave him about 200 square feet of shade to roam so he hopefully won't want to seek it elsewhere.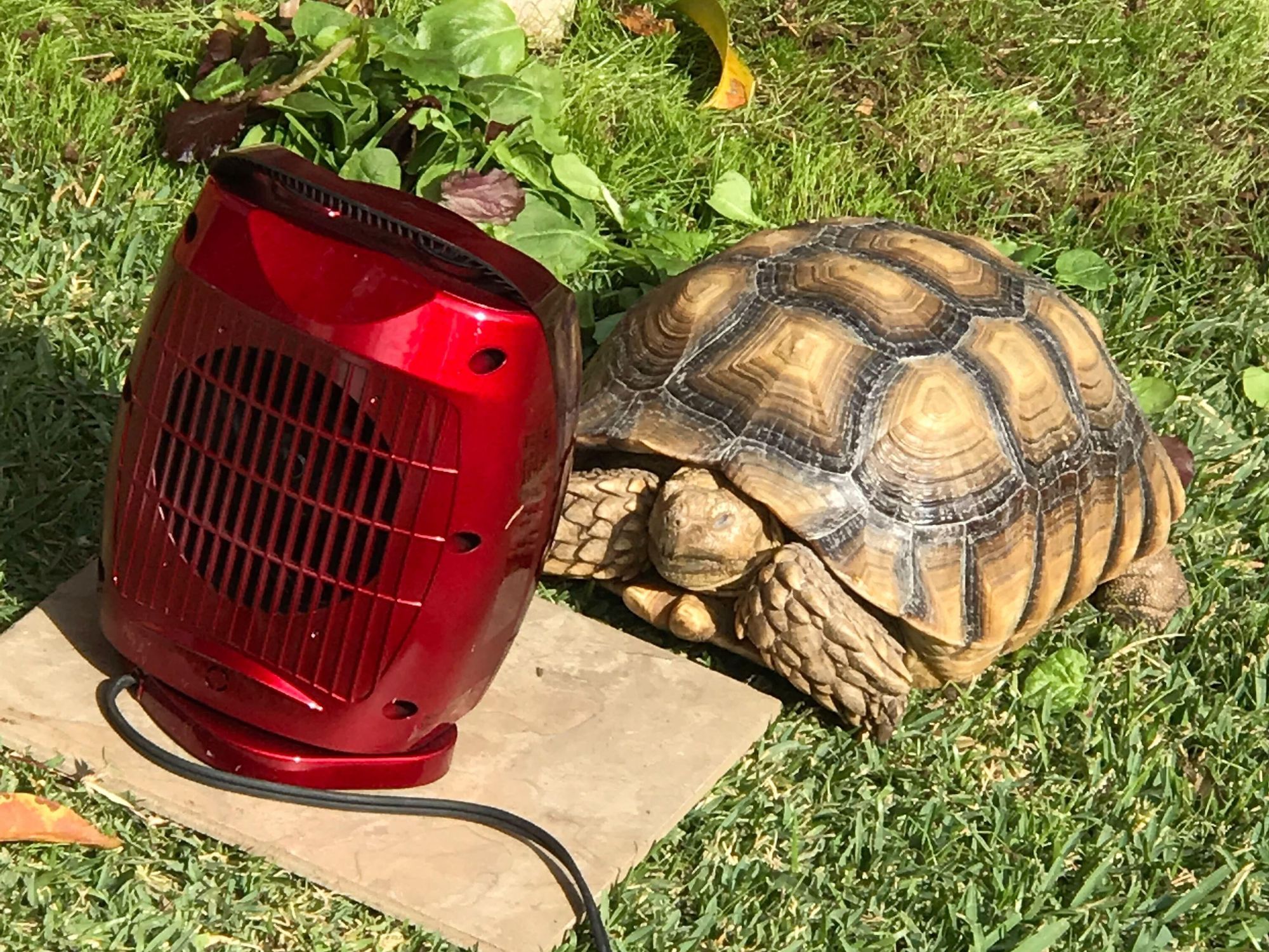 "I saw the community coming together and just wanting to find him, he really does bring our community together," Samantha said.
Brian said his aversion to social media even faltered a little when he watched his online community comment, "Bruce for mayor!" upon his post announcing the tortoise was back home.
"He's a little celebrity," Brian said.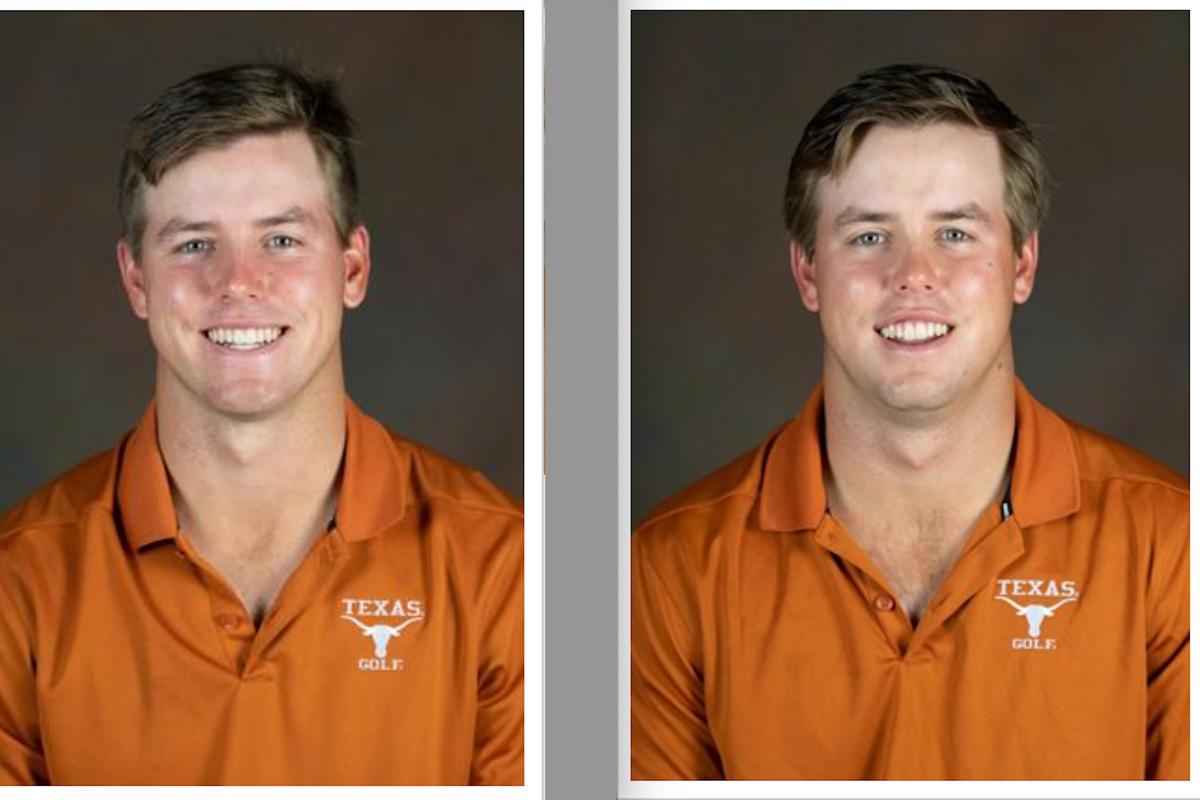 Parker and Pierceson Coody
Add the word 'professional' to twins Parker and Pierceson Coody's substantive resumes. The Texas-Ex's and former globally-ranked amateurs have started their professional golf careers and aren't short on success.
When twins Pierceson and Parker Coody graduated last spring from the University of Texas, they were fresh off a National Championship. Now the two, grandsons of 1971 Masters champ Charles Coody, are making their way through the professional ranks with hopes of making the PGA Tour and joining the ever-growing list of former Longhorns in professional golf.
Pierceson and Parker are current competitors on the Korn Ferry Tour and PGA Tour - Canada, respectively, and have each seen success on their professional paths.
Pierceson's eyes are on the horizon, though, as he hopes to one day compete against his brother on the PGA Tour -- golf's biggest stage.
"Having my brother there would be the icing on the cake," Pierceson told Austonia. "It'd be a special feat to accomplish together."
Pierceson and Parker saw countless collegiate and tournament wins, and that trend hasn't stopped in their young professional careers. Through 11 events played, Pierceson has three top-10 finishes including a first-place finish at the Live and Work in Maine Open.
Parker, a participant in nine eight events so far in the PGA Tour - Canada, already has a first-place finish in the Centre Point Canada Rail Park Manitoba Open.
Of course, having former Masters' champion Charles Coody as your grandfather has its perks in adjusting to life in professional golf, but Parker's path to the pro ranks was a noticeable change of pace.
"It's crazy the amount of golf (you play)," Parker said. "I didn't realize how much it would truly be."
Parker's brother agreed that the change of pace was jarring and a definite change from the rate of play in college.
Pierceson is coming off a wrist injury known as an ulnar entrapment he suffered during the Korn Ferry Tour Championship. However, the 22-year-old expects to be back on the course as early as this week.
The first-year pro did not make the top-25 cut for Korn Ferry to gain a PGA Tour card, but Pierceson looks forward to gaining special invites to compete at up to seven PGA Tour events next year.
In addition to the twins' professional success, Parker is excited about the opportunity to add to the Longhorns' rich history of professional golfers like Masters champions Jordan Spieth and world No. 1 Scottie Scheffler.
"It's really special, and (UT) is one of the most prominent golf schools in the country," Parker said. "So if you add to that, you're doing something right."
Like many Longhorns before them, the twins' professional paths were proceeded by successful collegiate careers. And one tour, in particular, wanted to cash in on that success.
Coming out of college, Pierceson had the opportunity to join the newly-started LIV Golf, but declined out of hope of pursuing his childhood dreams.
"I don't play golf solely for money," Pierceson said. "I know if I get to the PGA Tour and succeed, I won't really be focused on making money."
With the skillset and mental approach that twins Pierceson and Parker have, it may not be long until we see them on the PGA Tour competing for a green jacket like the Longhorns who preceded them.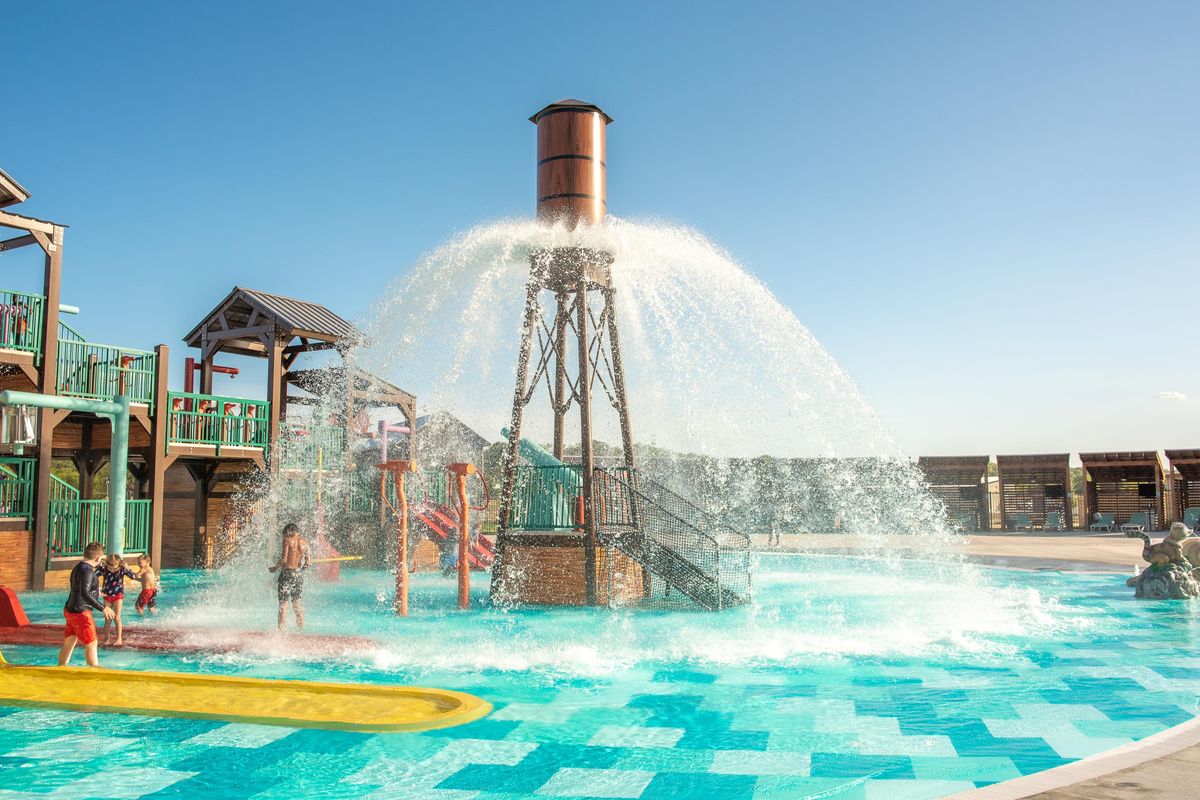 Camp Fimfo Waco
Camp Fimfo Waco, a brand new camping resort, is kicking off football and fall camping season in style! With top-notch amenities, premium accommodations, and 10 weekends of fall fun, there's no better place to have a fall camping getaway, especially if you're a Baylor football fan!
Fall promises to be a one-of-a-kind camping experience. From Sept. 16 to Nov. 24, weekends will be packed with fall-themed activities, including special Halloween weekends in October. Campers can enjoy activities like fall crafts, campground trick-or-treating, costume contests, site decorating, outdoor movie nights, and more!