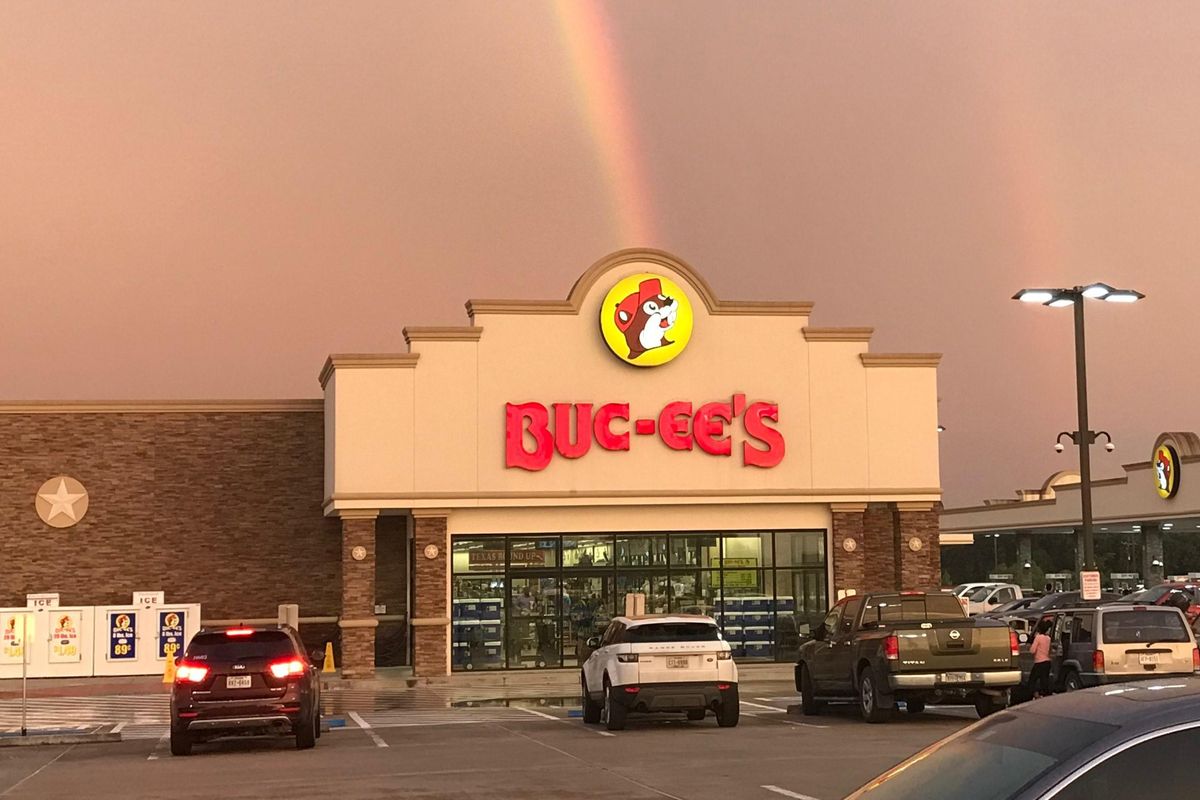 (Buc-ee's/Twitter)
It seems almost every business has a "Now Hiring" sign plastered on the front door, but not Texas' beloved Buc-ee's, the world record holder for largest convenience store, which has become a sensation on social media for retaining its workforce.
---
The jobs report from the Biden administration, which was released last week, showed that job growth for April was lower than expected, only rising by 266,000 people, leading economists to declare a workforce shortage across multiple sectors. Austinites can see businesses with "Now Hiring" signs just by going to their local coffee shop, gas station and retail store.
General counsel for Buc-ee's Jeff Nadalo said contrary to other businesses in the area, the beaver-themed convenience store has a huge amount of people who want to work at the company.
"With our very robust benefits plan and pay structure, we're still able to encourage and get applicants to apply," Nadalo told Austonia.
I've been to 4 different Buc-ees locations across the last 6 months. Not a single one had a sign lamenting that "nobody wants to work anymore" or apologizing for short staffing. https://t.co/6hBhtbbb5I
— Officially outlived Jesus (@theramblerouser) May 11, 2021
The benefits?

Buc-ee's proudly starts employees at just less than double the minimum wage at $14, advertises 40+ hour work weeks, offers three weeks of paid time off and has 401k and complete healthcare options for employees. Buc-ee's advertises the competitive compensation openly, displayed on signs at store locations.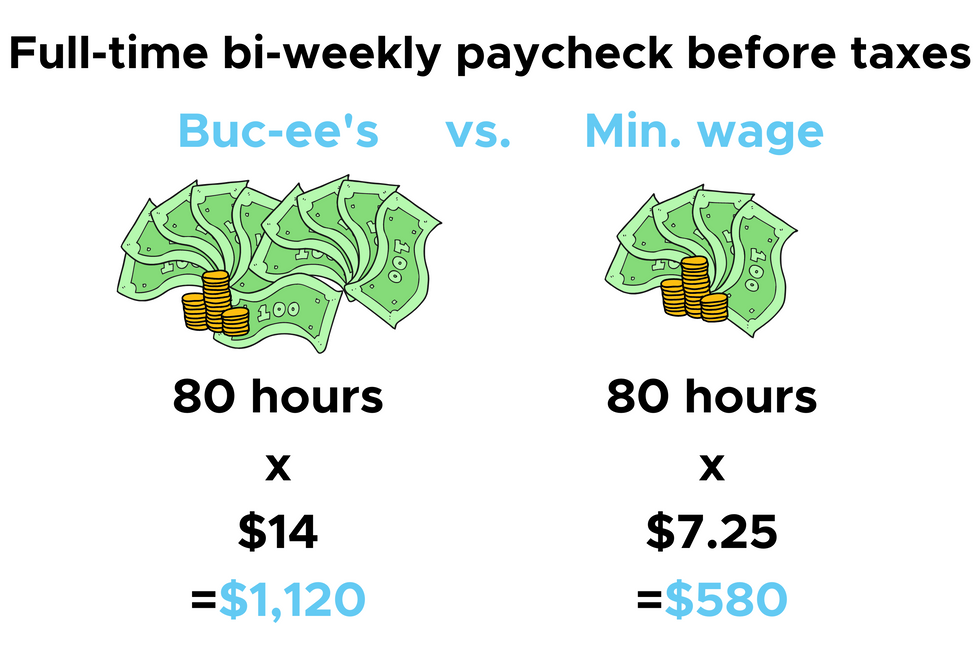 Nadalo said Buc-ee's strives to create a positive work environment and promote from within, meaning applicants can join at an entry-level position and eventually be promoted to a management or corporate role.

"Our motto is 'Clean, friendly and in-stock,' and in order for us to satisfy each of those, we have to look at a business plan that serves the customer but also provides an environment where employees are going to want to stay and will encourage career development," Nadalo said.
Between the rising cost of living in Austin, income resulting from pandemic unemployment, changes in life plans and raising awareness over the treatment of employees in the workplace, people are looking for jobs that suit their needs.

Nadalo said there is one more reason people might be applying to Buc-ee's.
"We have really good barbecue."