Get connected with our daily update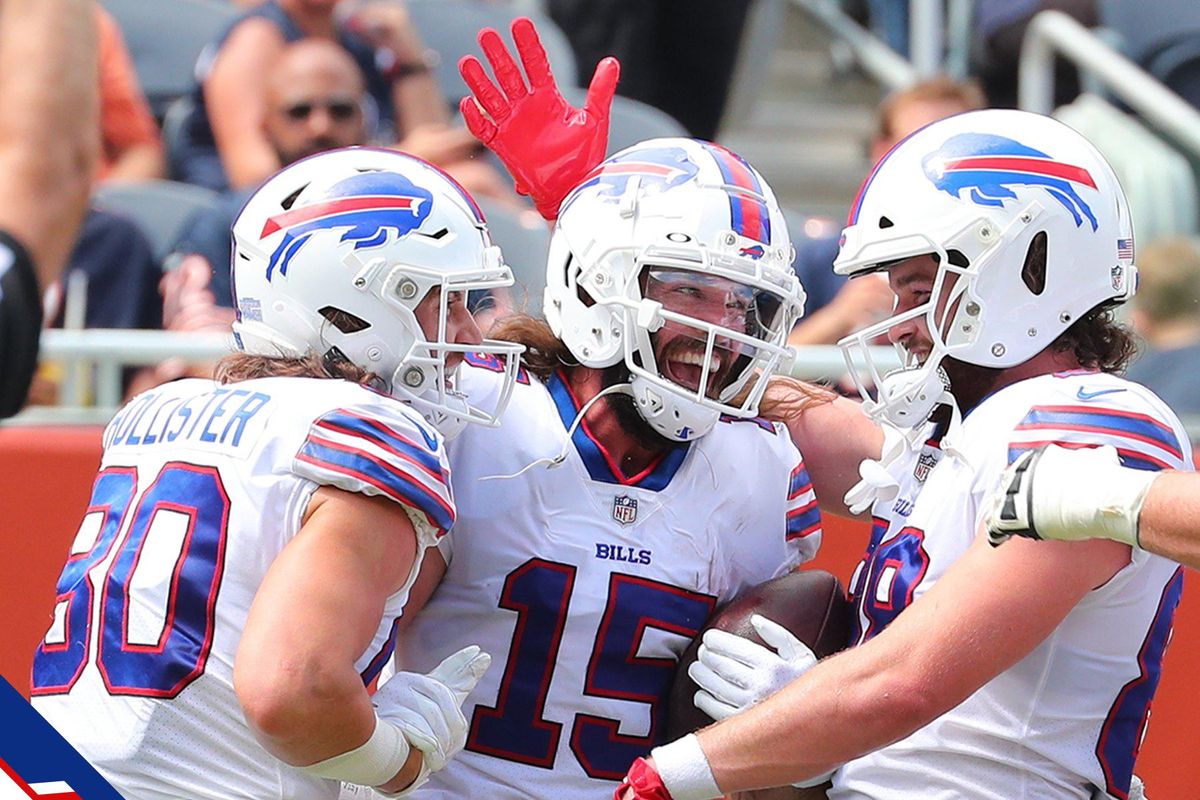 When NFL team Buffalo Bills' owners Terry and Kim Pegula were negotiating with the city of Buffalo to hand over a large chunk of taxpayer money for a new $1.5 billion stadium, they made an unlikely threat—relocating to Austin.
---
With a passionate fanbase, talks of renegotiation and the power of the Dallas Cowboy's Jerry Jones, however, the move is looking more unlikely than ever a month after the rumors first began.
News of the proposal first leaked on August 1 when ESPN's Seth Wickersham reported that the team was eyeing Austin citing the city as one of "other cities elsewhere that desire an NFL franchise and would pay handsomely for it."
An ownership source tells me that Austin is a possible destination—or threat—as one of the "other cities elsewhere that desire an NFL franchise and would pay handsomely for it." https://t.co/zMf1oChO8K
— Seth Wickersham (@SethWickersham) August 1, 2021
Many saw Austin as a pawn for the Pegulas to negotiate a $1.5 billion stadium paid entirely by taxpayers of New York state, but the negotiations still sparked a response from Gov. Greg Abbott and Mayor Steve Adler, who opened up a discussion about possible new names for the team (his Austin Amps idea was particularly unpopular).
The Bills' lease expires in 2023, and their current venue at Highmark Stadium is nearing 50. The Pegulas say they have spent an estimated $146 million on renovations since their purchase in 2014 and much more is needed to completely revamp the stadium.
Instead of staying put or making a costly move to downtown Buffalo, the team released a new stadium proposal on Tuesday for a $1.4 billion stadium on a team-controlled parking lot down the street. The stadium, which shaved its budget down from an original $1.9 billion proposal, will include 60,000 seats and 60 suites and is expected to finish no later than 2027.
But instead of tapping into their fracking-fueled wealth—Forbes has estimated their net worth sits near $6 billion—the Pegulas are looking for a significant chunk of funds from the city.
"The expectation is the state and county will be asked to cover more than 50% of the project, raising concerns about the potential for taxpayer funding," said John Wawrow of the Associated Press.
The idea of "public-private partnership" is controversial at best. By comparison, the New York Giants and Jet's MetLife Stadium was entirely privately funded for a pricey $1.6 billion. Team owners argue that sports teams boost local economies and pay off in the long run—the Bills' economic study estimates that the team generates $361 million each year in the region.
But University of Chicago economist Allen Sanderson told AP that the economic impact is much lower than that.
"The answer is zero: Sports stadiums are no catalysts for economic development," Sanderson said. "They just largely enrich the team and the league and the owner of the franchise."
The pressure's on for New York leadership. In 2019, New York Gov. Andrew Cuomo got significant flack after opting to give $3 billion in cash, subsidies and tax breaks for a corporate campus in Queens in a plan that later fell through.
Still, odds are in Buffalo's favor for keeping the franchise: new Gov. Kathy Hochul is a Bills fan herself and said she was "not feeling threatened" by talks of moving to Austin.
"Let the fans know we're very excited about the upcoming season, and we expect the Bills will be here a very long time," Hochul said.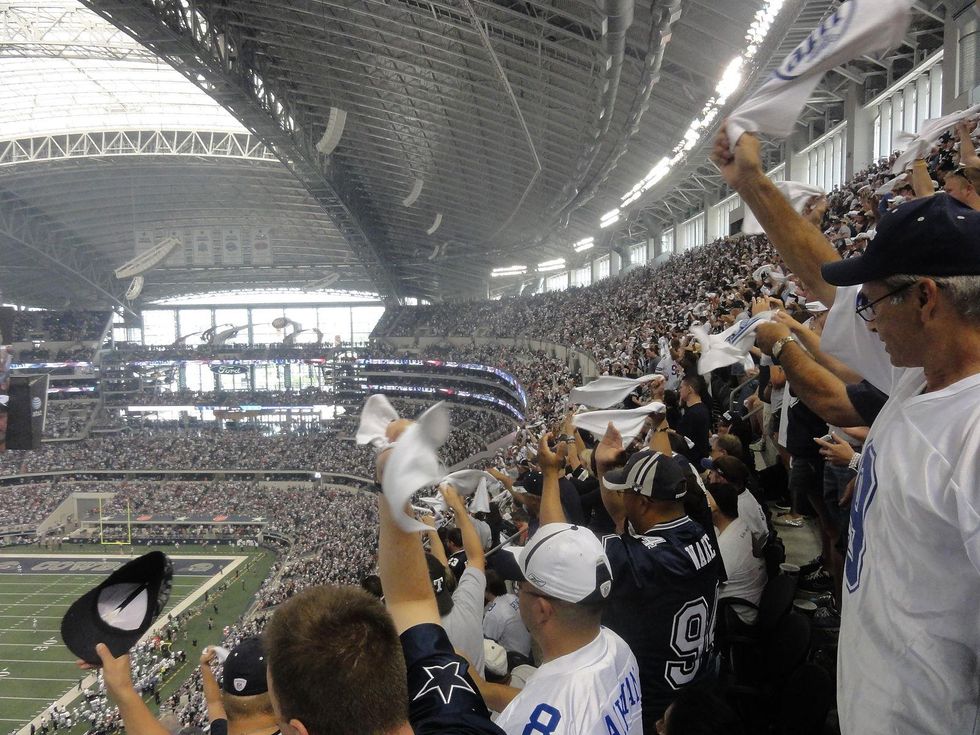 Dallas Cowboys fans are some of the most loyal. (CC)
Another threat to the so-called "Austin Amps" is Jerry Jones and his commitment to keeping much of Texas "Cowboys Country." Two plans to move NFL franchises to San Antonio have fallen through at least partially at the hands of Jones, who has massive influence over the NFL's affairs. And Austin, which has just received its first professional team in Austin FC and may not be ready for another franchise, probably wouldn't be able to compete against one of the most committed fan bases in the NFL.
With Bills officials not even contacting city officials after the announcement, it looks like Austin will have to settle for Austin FC and good-ol' Texas football for the near future.
"It's time to get a stadium done that we think can make sure the Bills are here and successful for many, many decades going forward," NFL commissioner Roger Goodell said to News4Buffalo. "We're focused on keeping the Bills here in a new stadium in a public, private partnership. That's what this is all about and that's where we're focusing."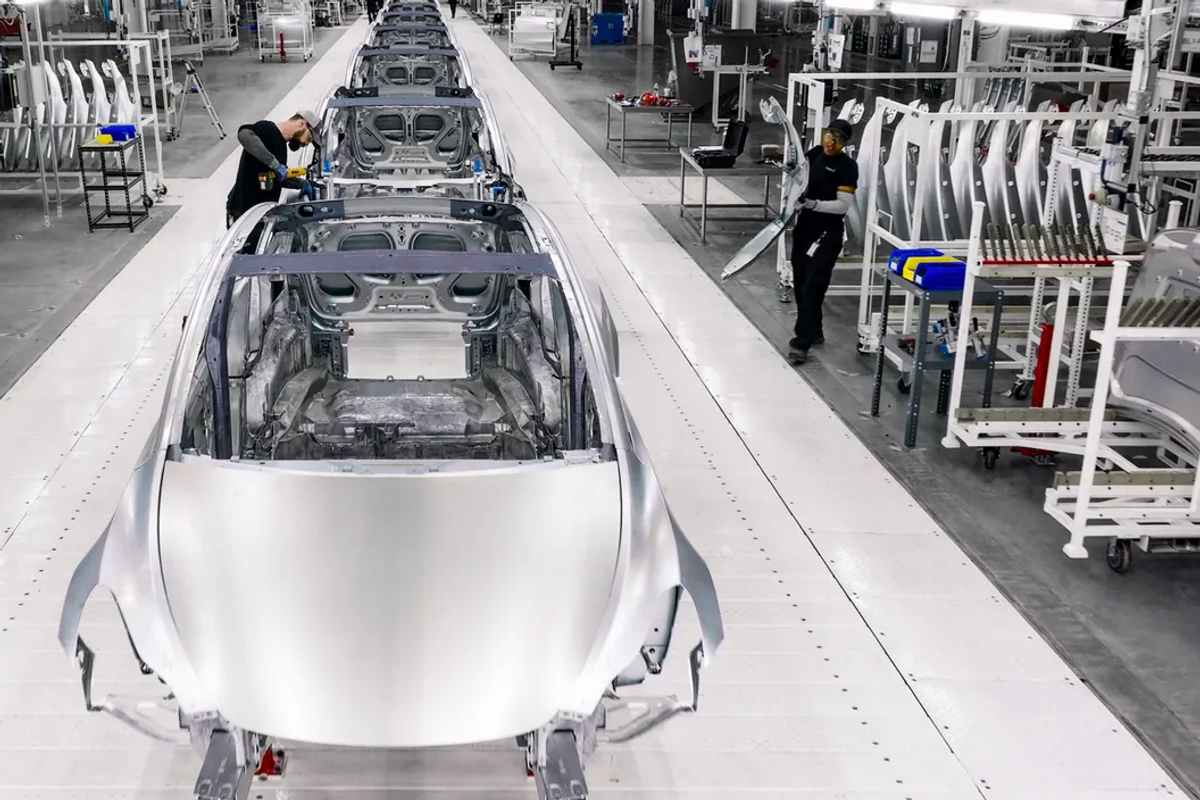 Giga Texas, the massive Tesla factory in southeast Travis County is getting even bigger.
The company filed with the city of Austin this week to expand its headquarters with a new 500,000-square-foot building. The permit application notes "GA 2 and 3 expansion," which indicates the company will make two general assembly lines in the building.
More details about the plans for the building are unclear. The gigafactory has been focused on Model Y production since it opened in April, but the company is also aiming for Cybertruck production to kick off in mid-2023.
While there is room for expansion on the 3.3 square miles of land Tesla has, this move comes after CEO Elon Musk's recent comments about the state of the economy and its impact on Tesla.
In a May interview with Tesla Owners Silicon Valley, Musk said the gigafactories in Berlin and Austin are "gigantic money furnaces" and said Giga Texas had manufactured only a small number of cars.
And in June, Musk sent a company wide email saying Tesla will be reducing salaried headcount by 10%, then later tweeted salaried headcount should be fairly flat.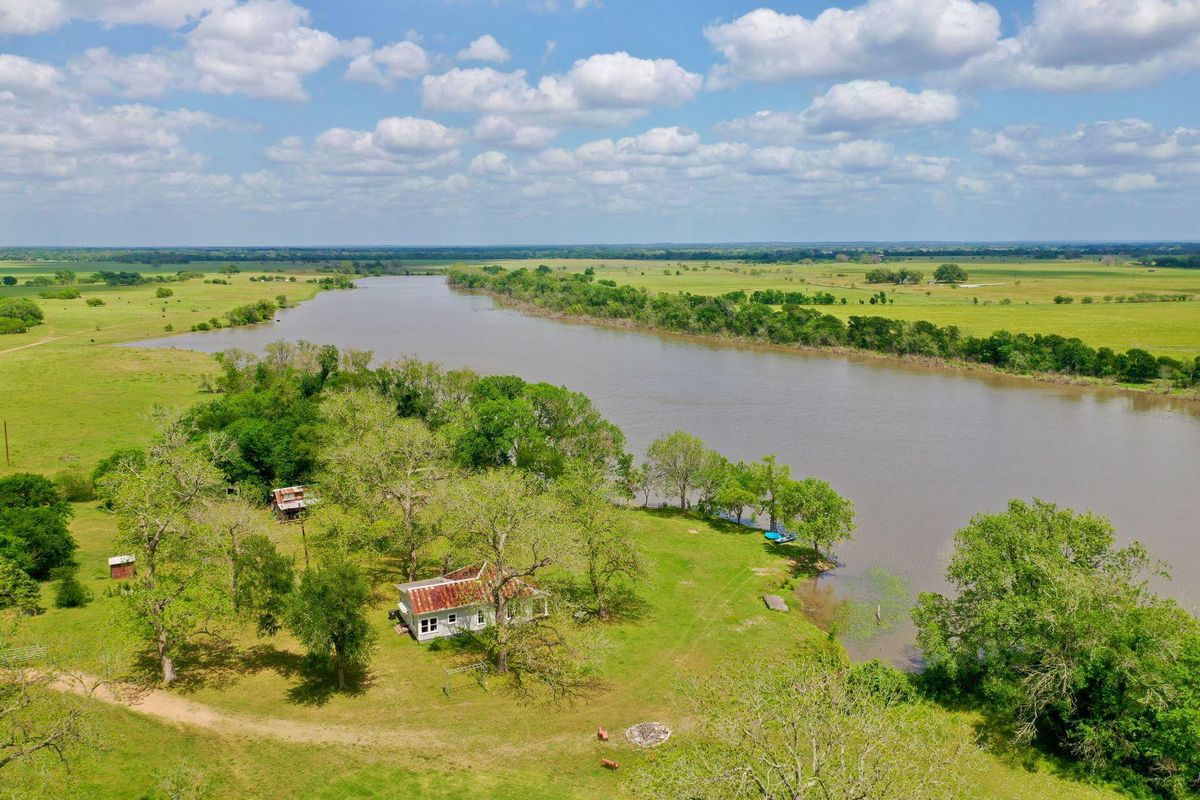 It's been a record-breaking hot summer already and Austin still has a few months of heat to weather. But the heat doesn't have to be so bad if you've got a swimming hole in your backyard, like these three ranches.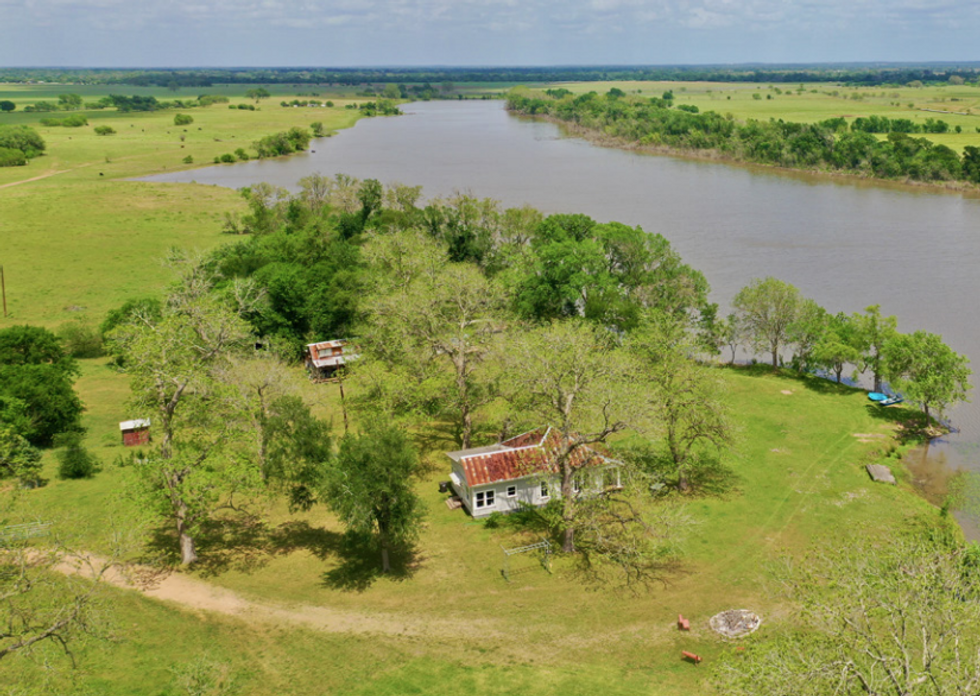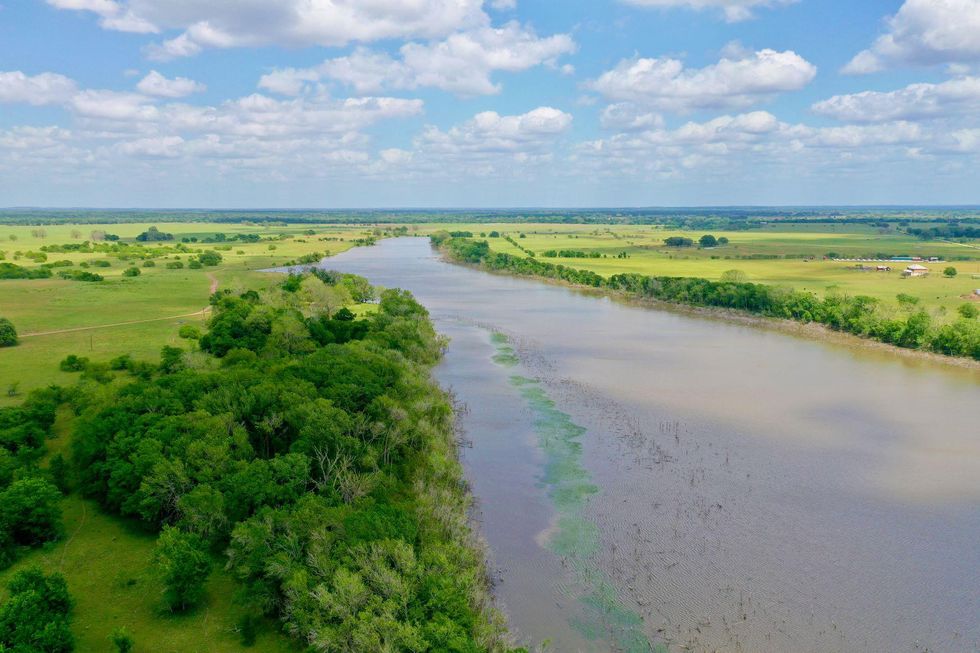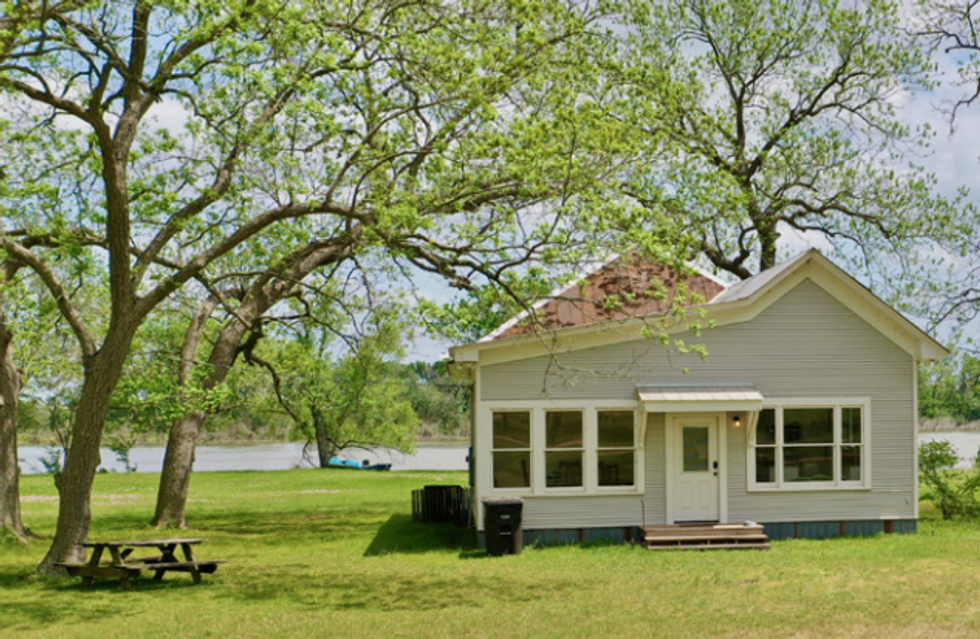 You'll have to leave city limits if you're looking for a proper ranch property like 417 Acres Shipp Lake Ranch, aptly named for its acreage. The property comes built out with three farmhouses, one of which has bedrooms and two bathrooms and two of which have two bedrooms and one bathroom. The nearly untouched property, which surrounds the 100-plus-acre Shipp Lake, has remained in the same family since the early 1900s and gives you picturesque views for the making of a dream home. In fact, the previous owners ran a water ski camp on the property.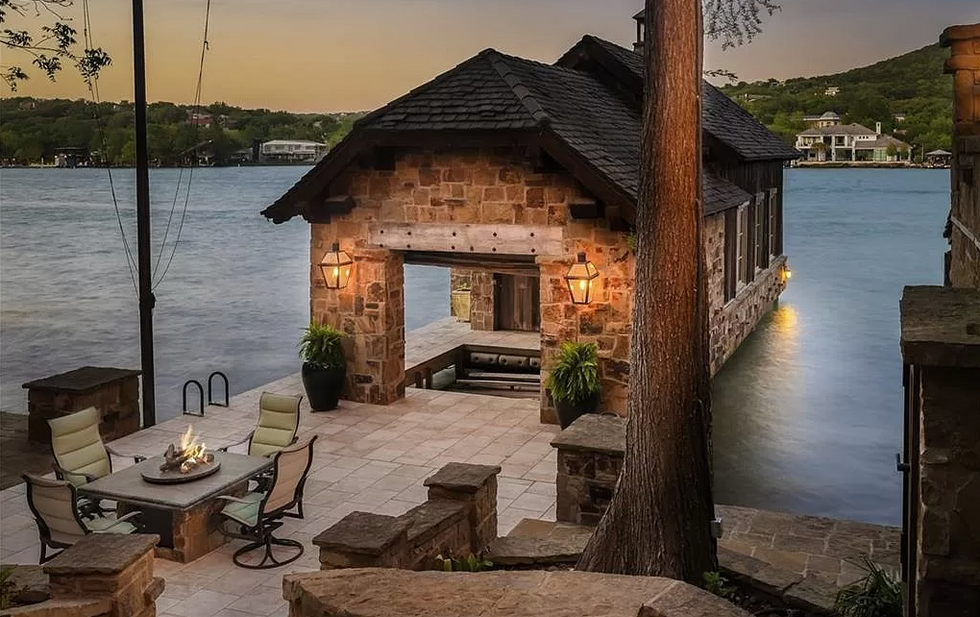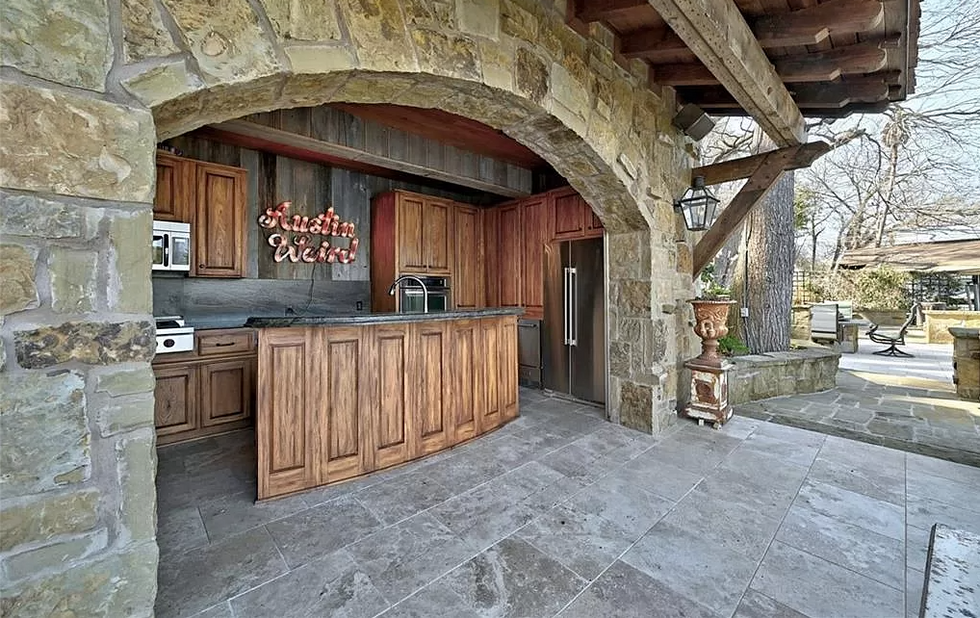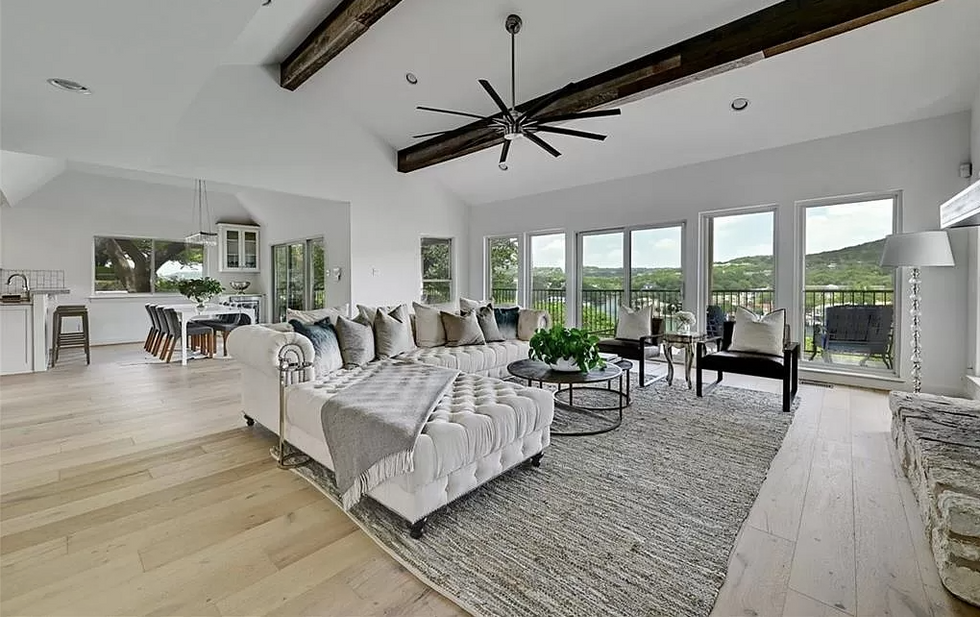 Sitting waterside on Lake Austin, this home gives you the unique opportunity to own a piece of the lush Hill Country with views of Mount Bonnell. The 2,750-square foot, three-bedroom, four-bathroom house allows you to integrate indoor and outdoor life with large windows opening to an outdoor living area. The crown jewel is the .76-acre parcel of land that tapers off to your own lakeside resort, featuring an covered outdoor kitchen, fire pit, stone boat house to store your water sports supplies and veranda sitting at the mouth of the water, perfect for an entertainer.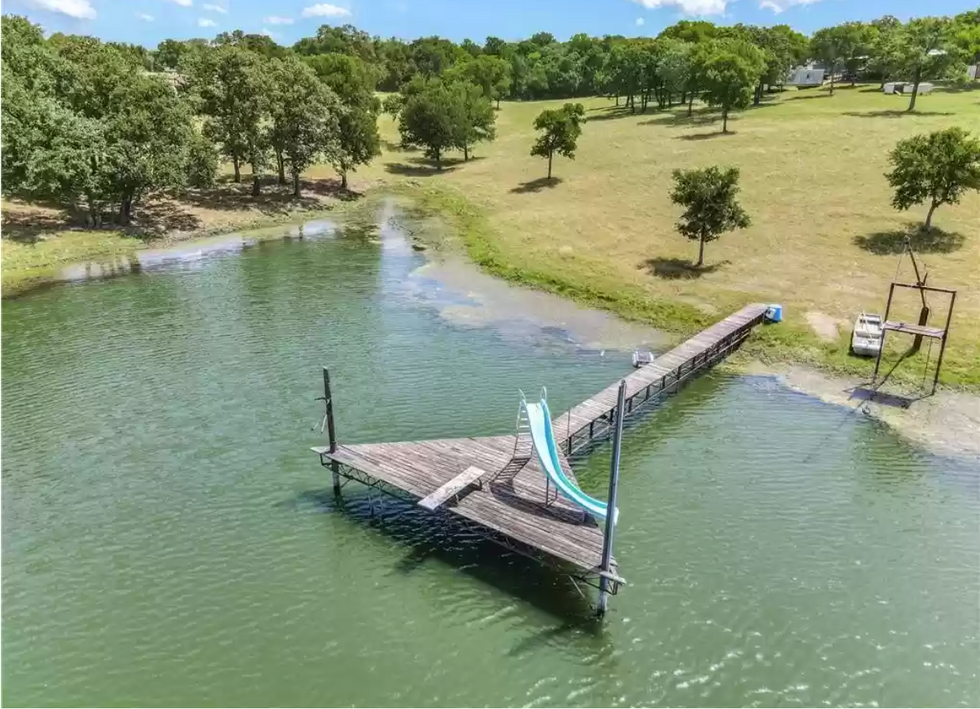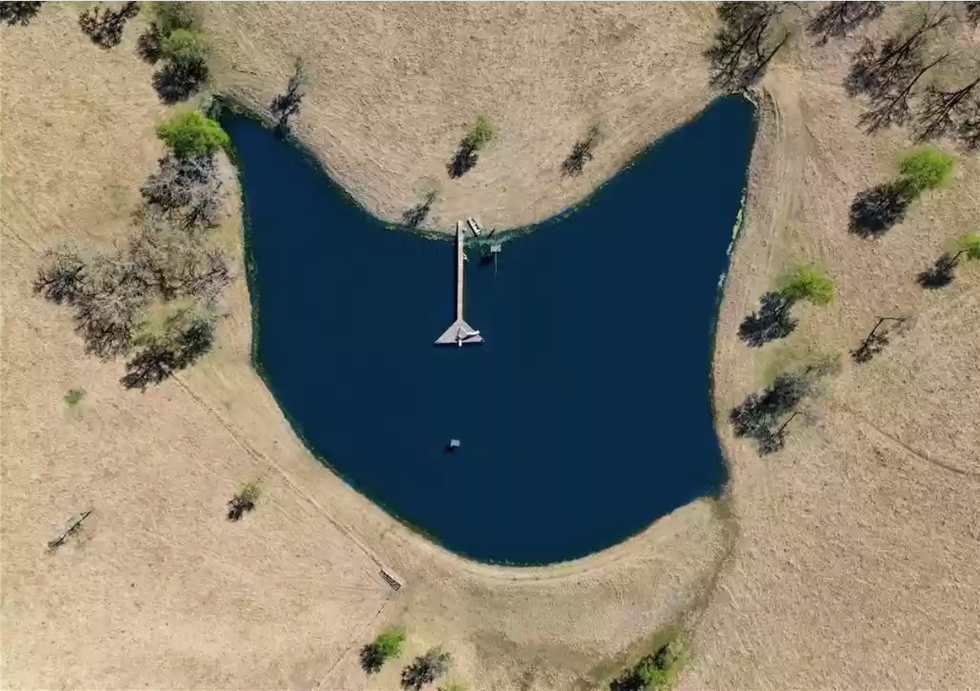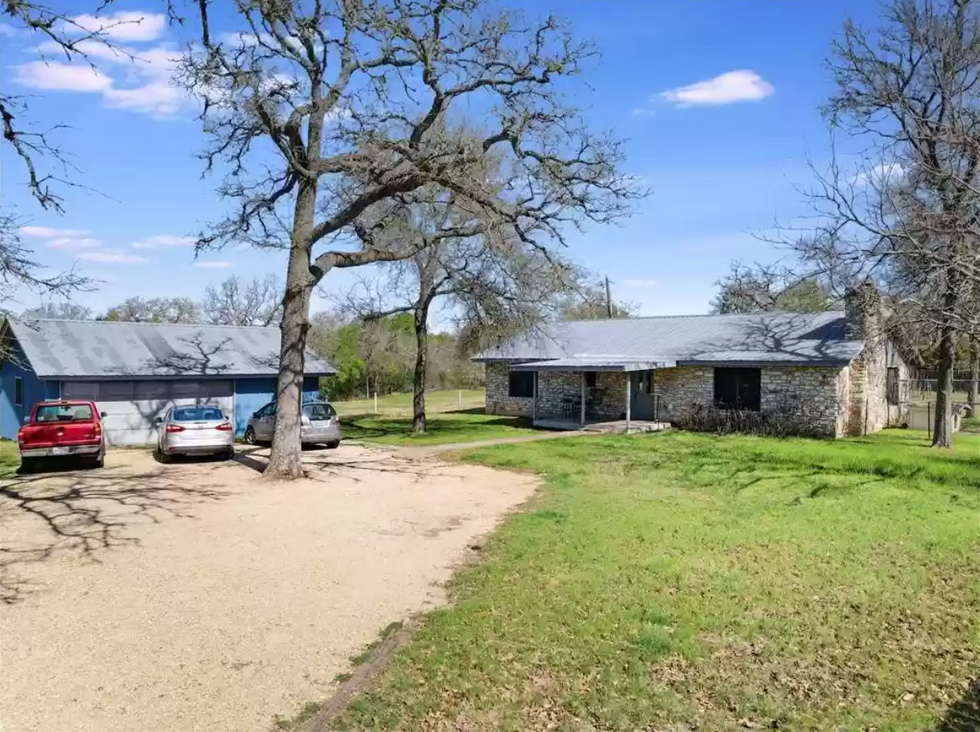 Got dreams of becoming a real Texas rancher? 7814 Brown Cemetery Rd. is the perfect place to start with 40 rolling acres of land and its very own swimming hole. Just east of Austin in Manor, the modest-on-the-outside home clocks at 4,412 square feet with five bedrooms and five-and-a-half bathrooms, but there are an additional two living structures on the property. The horseshoe-shaped pond sits in the heart of the property and comes equipped with a water slide, diving board and a fishing dock.