Get connected with our daily update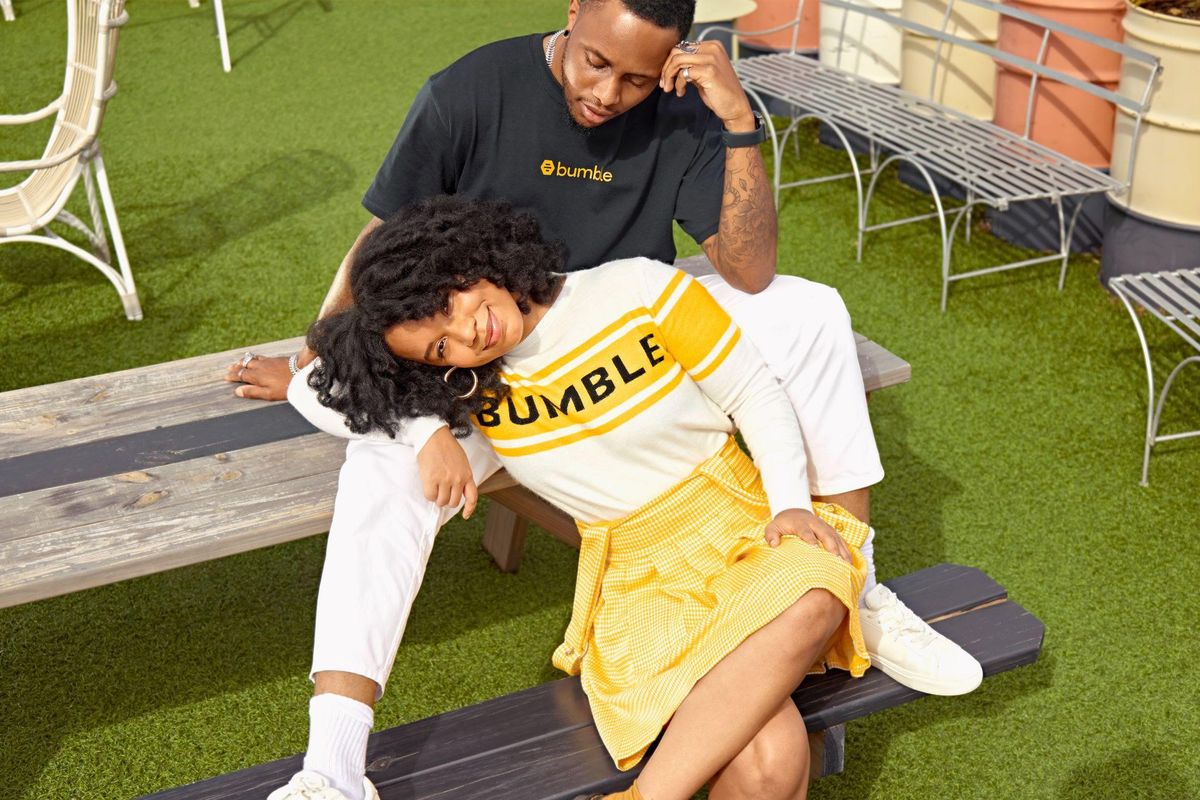 Austin's yellowest dating app is turning heads in a whole new way with a wearable collab debuting with California-based lifestyle brand Aviator Nation.
---
Bumble x Aviator Nation gear and a separate capsule collection called Bumble Basics will be hosted on the app's new website Bumble Shop. On the site, you'll see branded T-shirts, hats, sweaters, games and baubles.
"We originally created our merchandise for the Bumble staff, brand ambassadors, and those who attended our events," Chief brand officer Selby Drummond said in a release. "However, before we knew it, people were asking where they could purchase our items–from pens to T-shirts, and everything in between."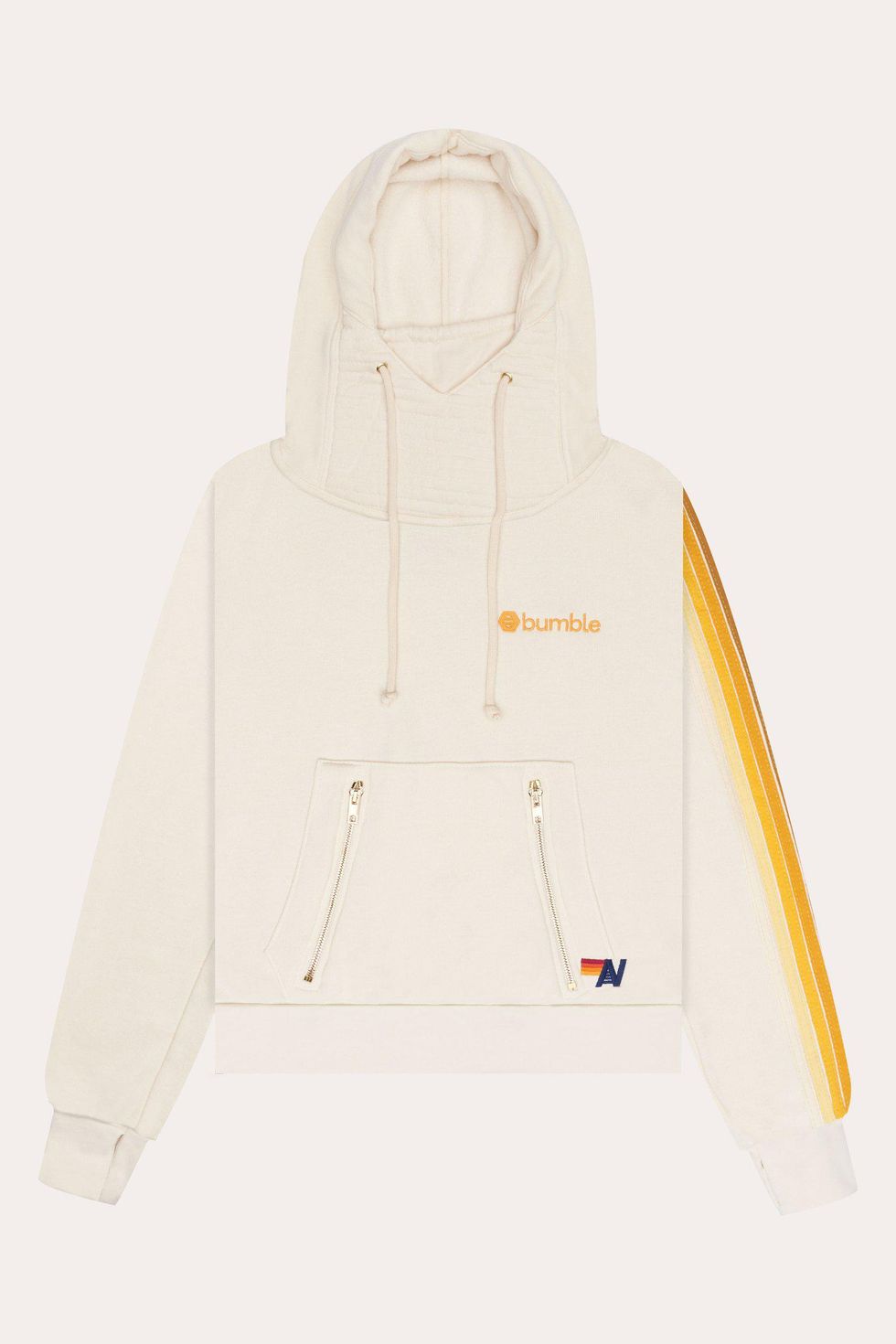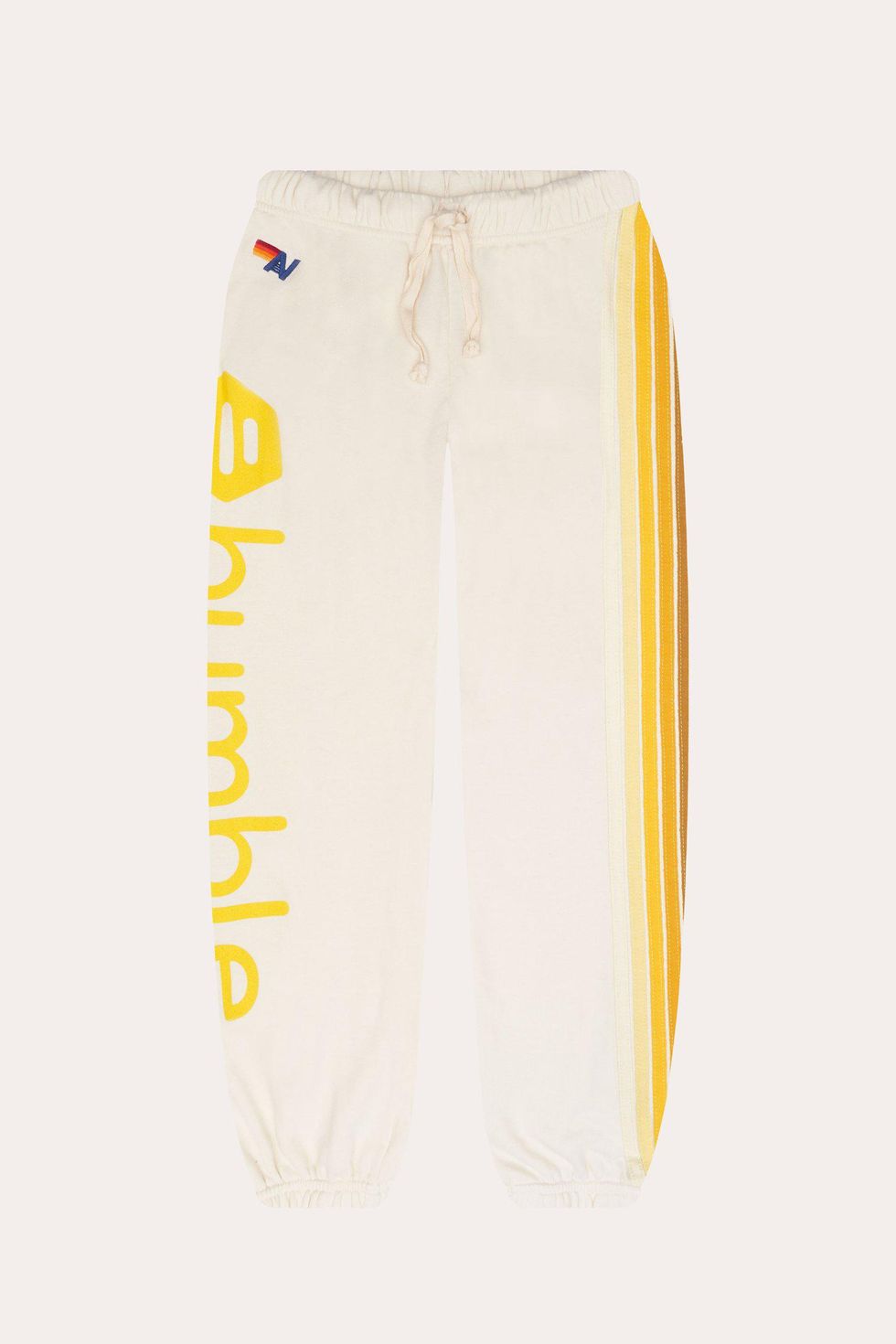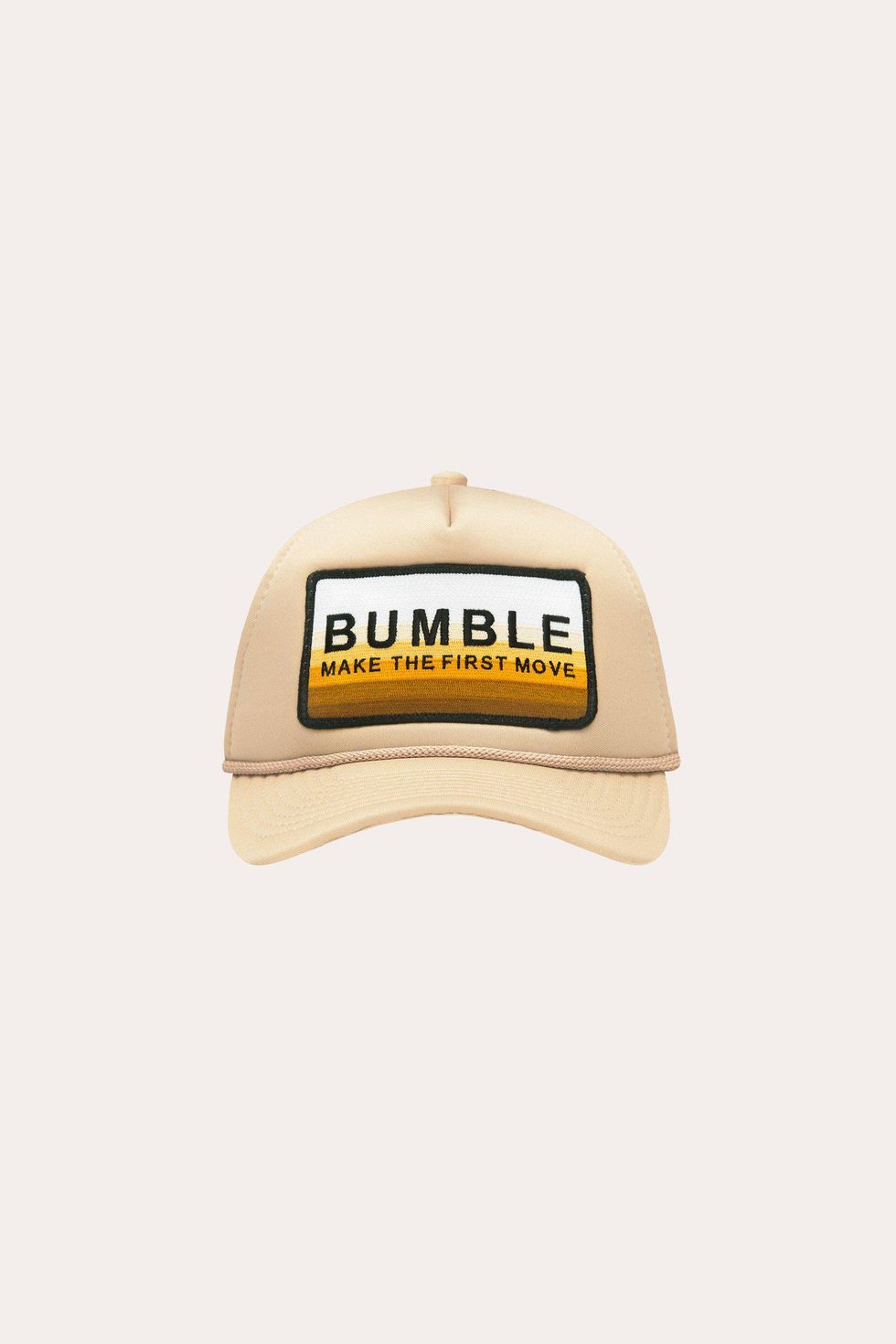 The 1970s-inspired Aviator Nation collection is made up of three pieces, all with the same yellow stripe pattern: the double-zipper cowl neck Ninja pullover, drawstring Ninja sweatpants and a trucker hat with a sizable Bumble emblem.
The collaborative collection is on the pricey end: $200 for the hoodie, $150 for the sweatpants and $45 for the hat. Bumble said the collaborations will be quarterly, with the California brand cinching the first spot.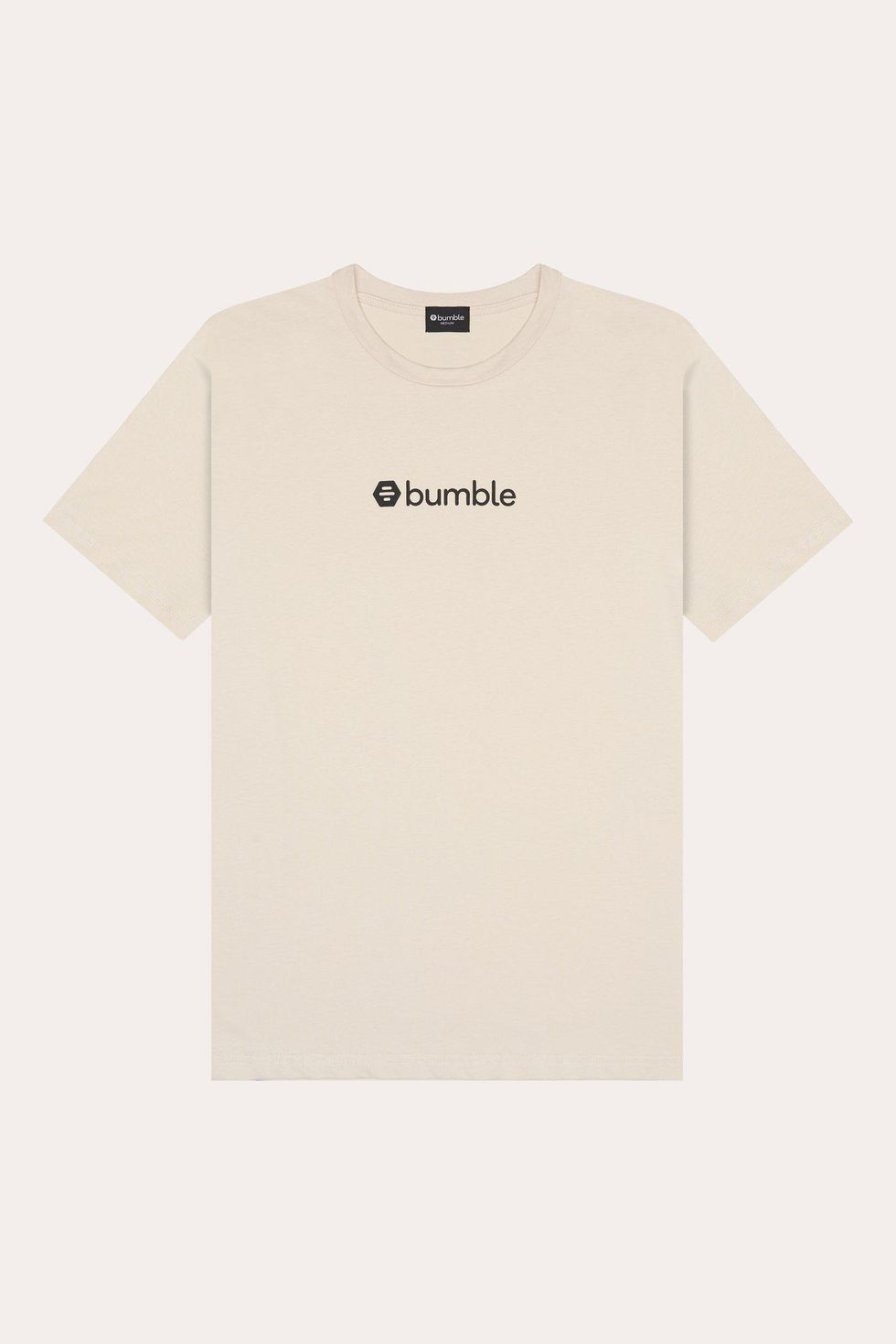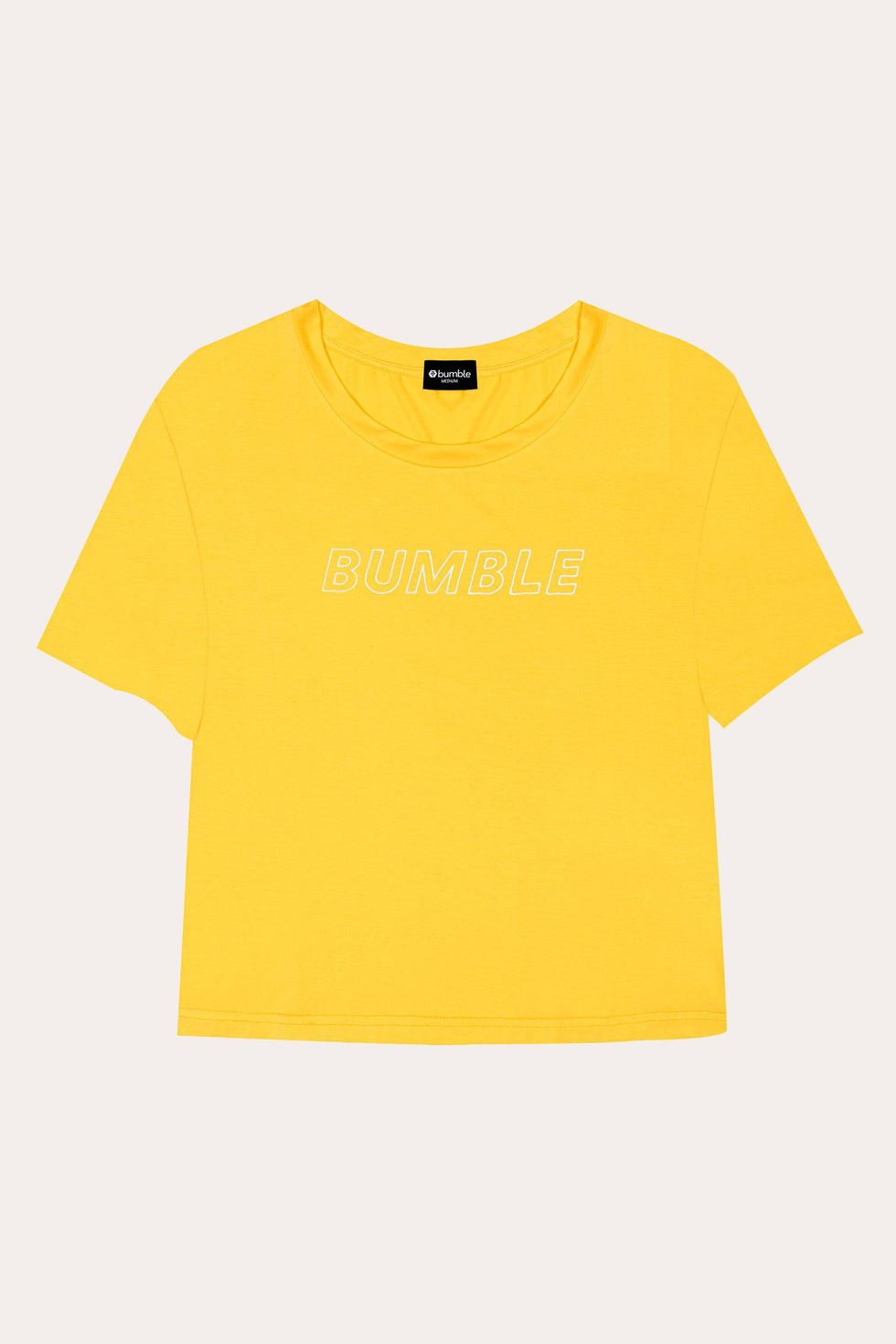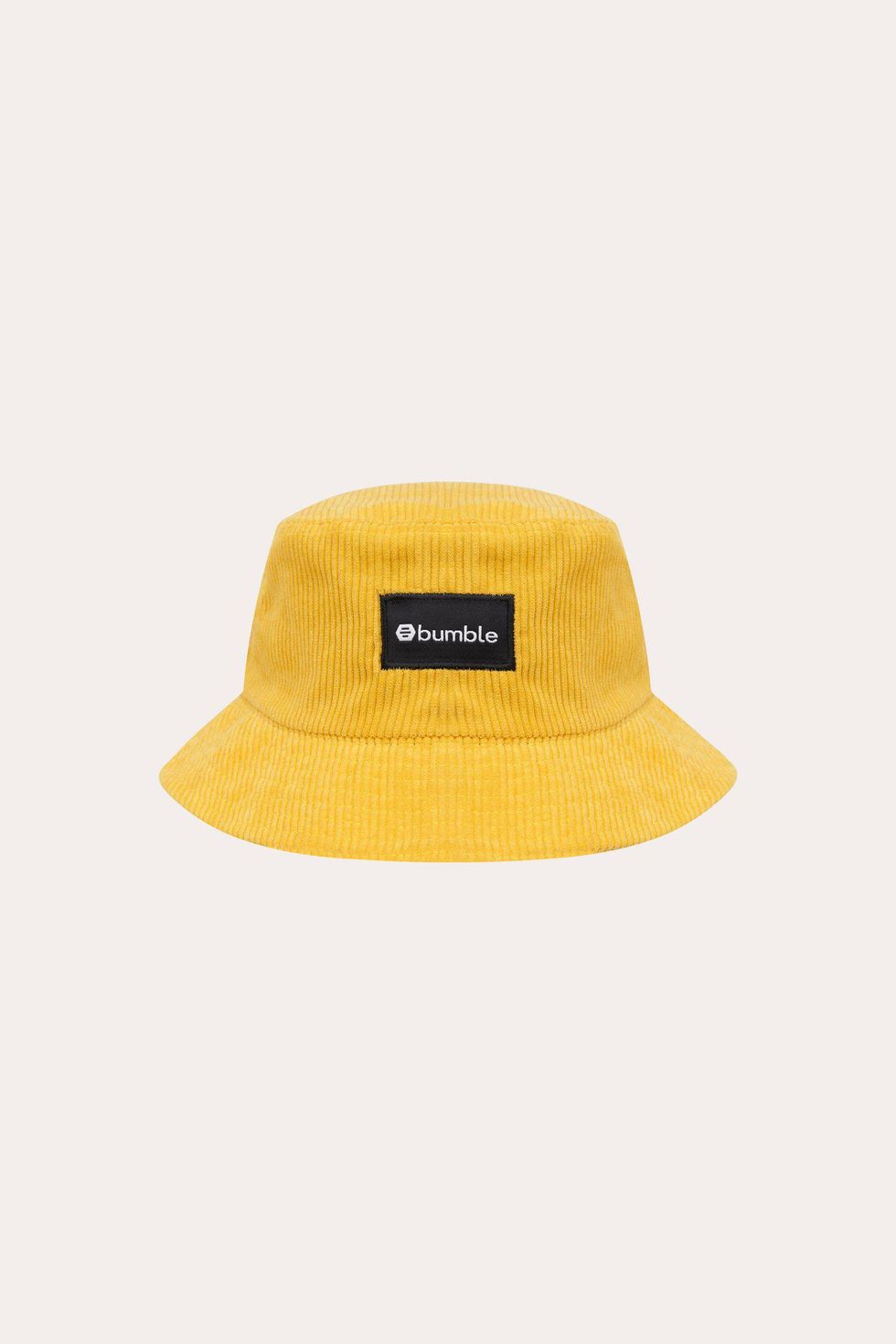 ​Meanwhile, the Bumble Basics collection is more robust with 12 pieces to peruse. The taped crewneck, featuring white ribbon with the tagline "make the first move" down the arms, and varsity sweater, with thick yellow stripes and the word "Bumble" across the front, both stand out on the page for their uniqueness.
If you prefer a more simple silhouette, a cropped and embroidered logo shirt still stuns in bright marigold but the simple T-shirt provides a more muted color scheme. You can go for the classic dad hat in black, white or yellow, or opt for the trendy corduroy bucket hat in sunny hues.
"Though we'll initially be focusing on apparel, we envision Bumble Shop will eventually become a space where people can purchase everything from date night kits, custom houseware items, and more," Drummond said.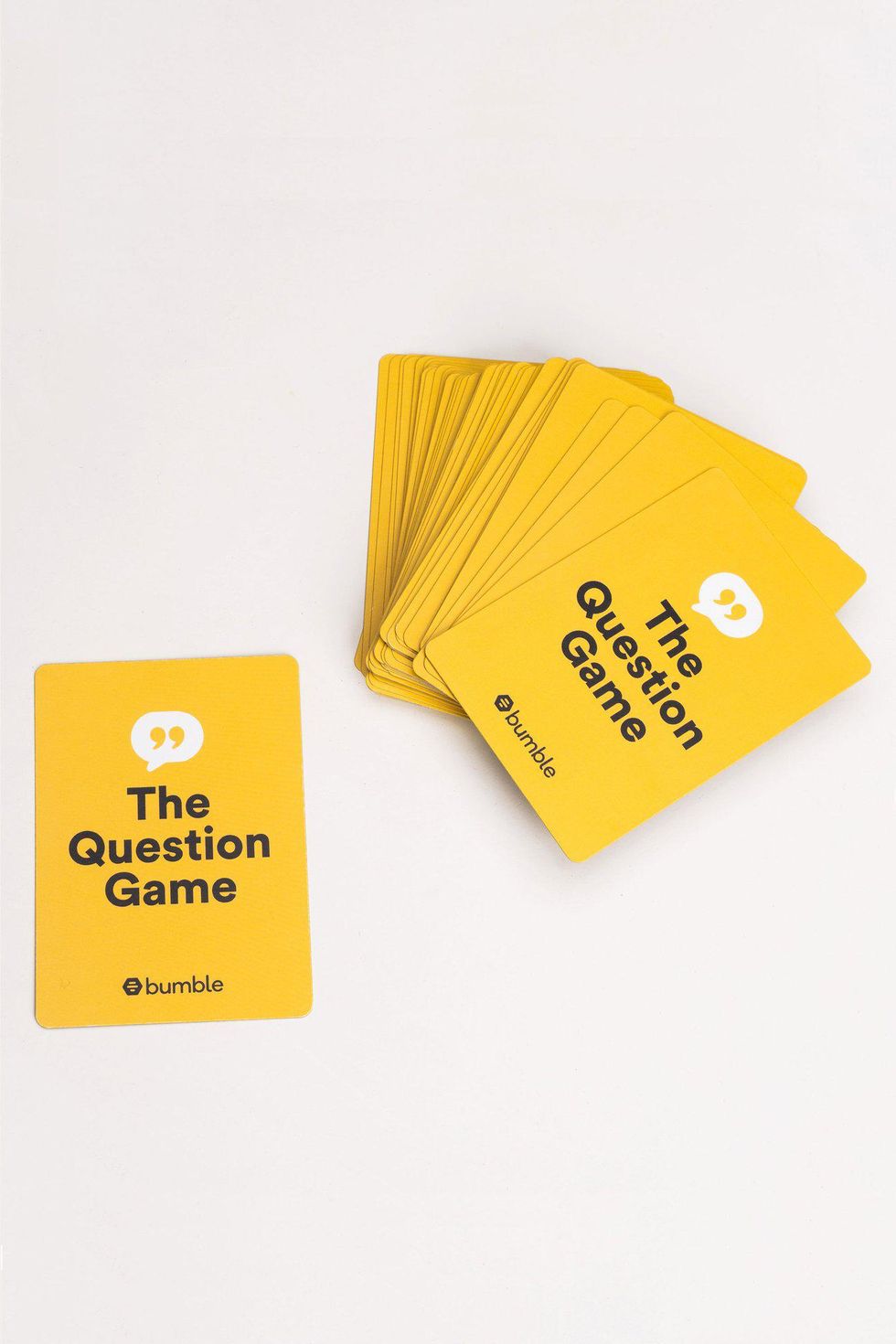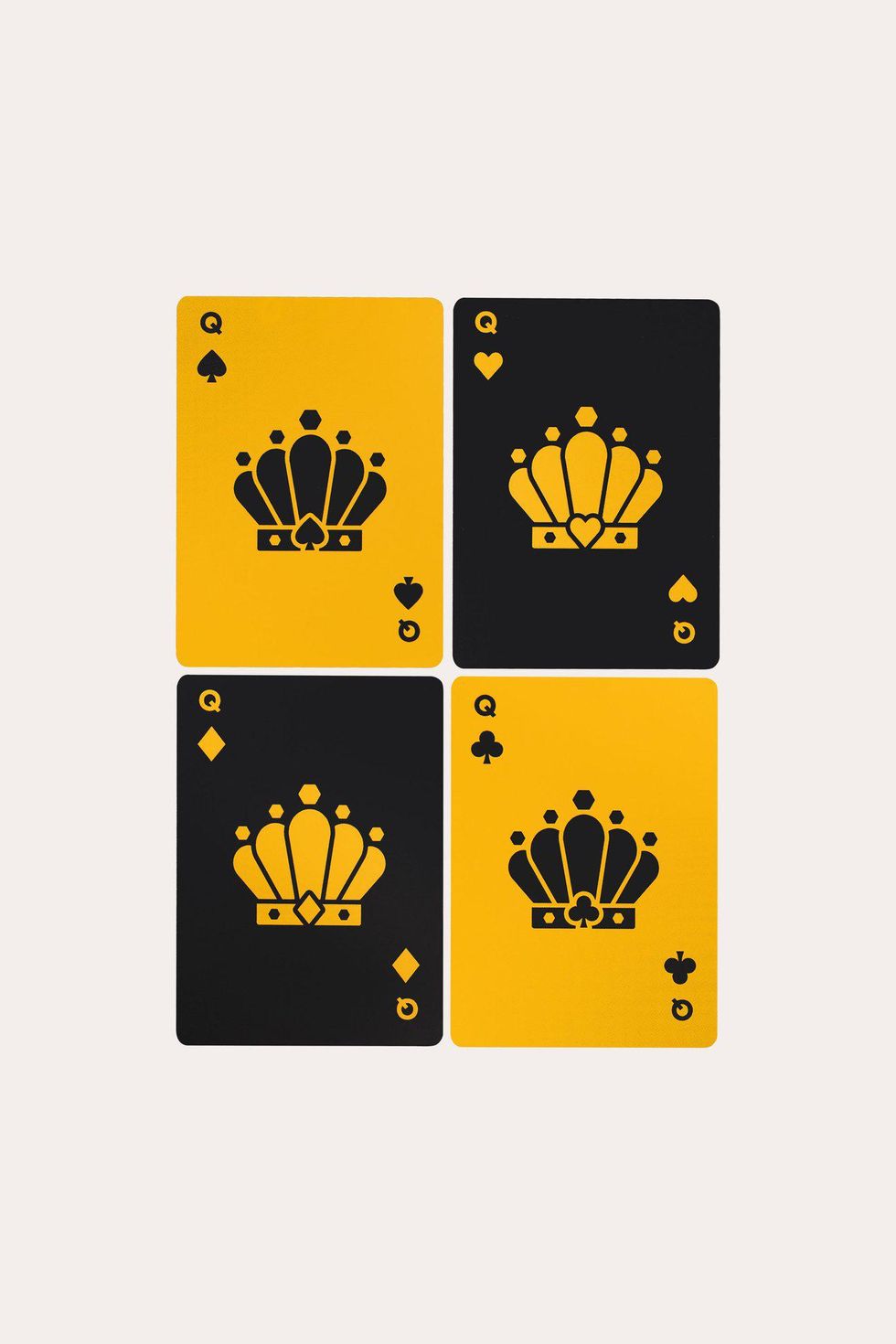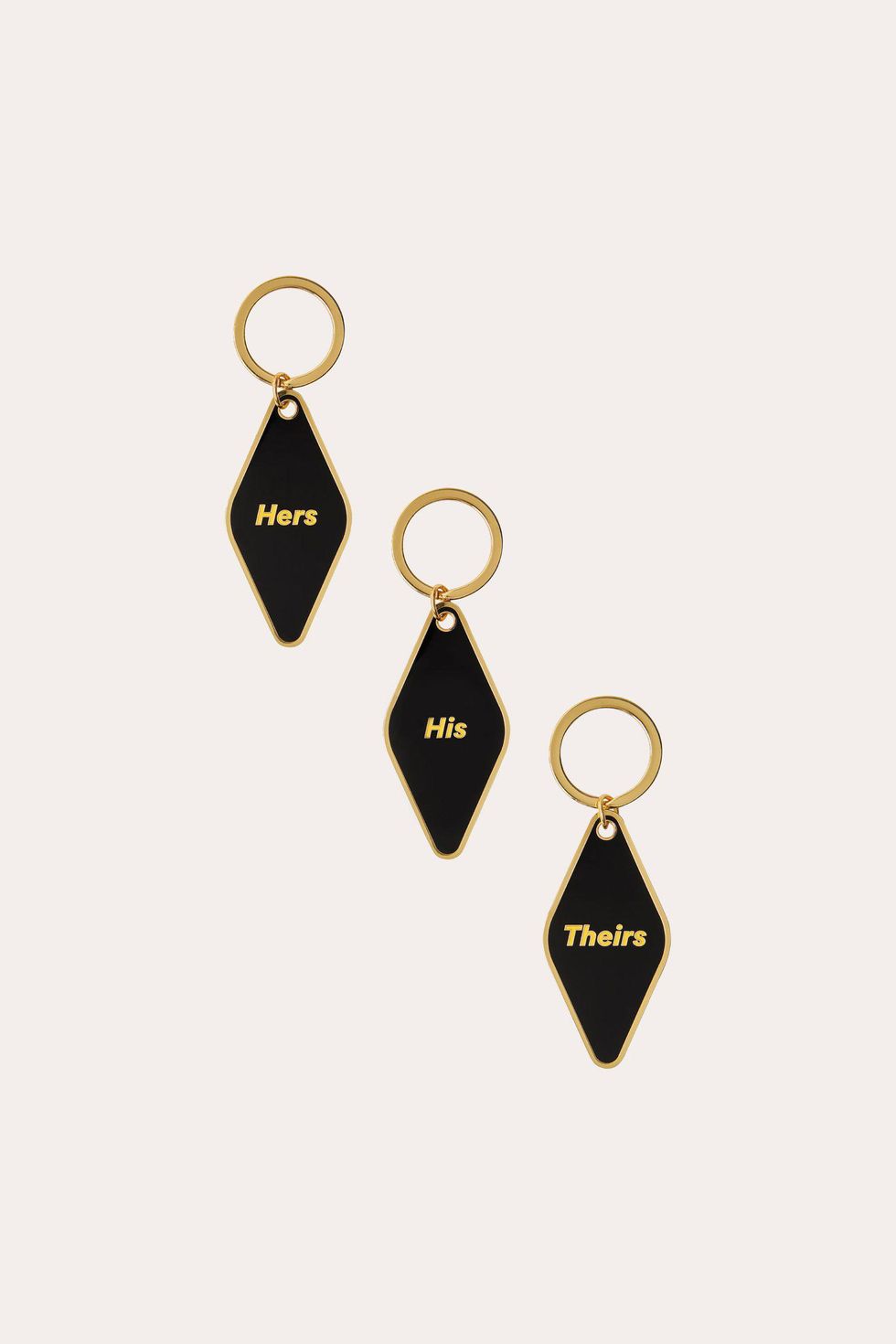 Bumble has already begun that venture with pronoun keychains, a playing card deck and its Question Game, which gives players topics to talk about to "push past small talk." The capsule collection tends toward the more affordable side: $68-79 for the long sleeve shirts, $25-30 for the hats and tees, and $14-16 for everything else.

The capsule collection is indefinite but Aviator Nation's collection is limited edition, lasting until the next quarter. Sizes range from XS-XXXXL.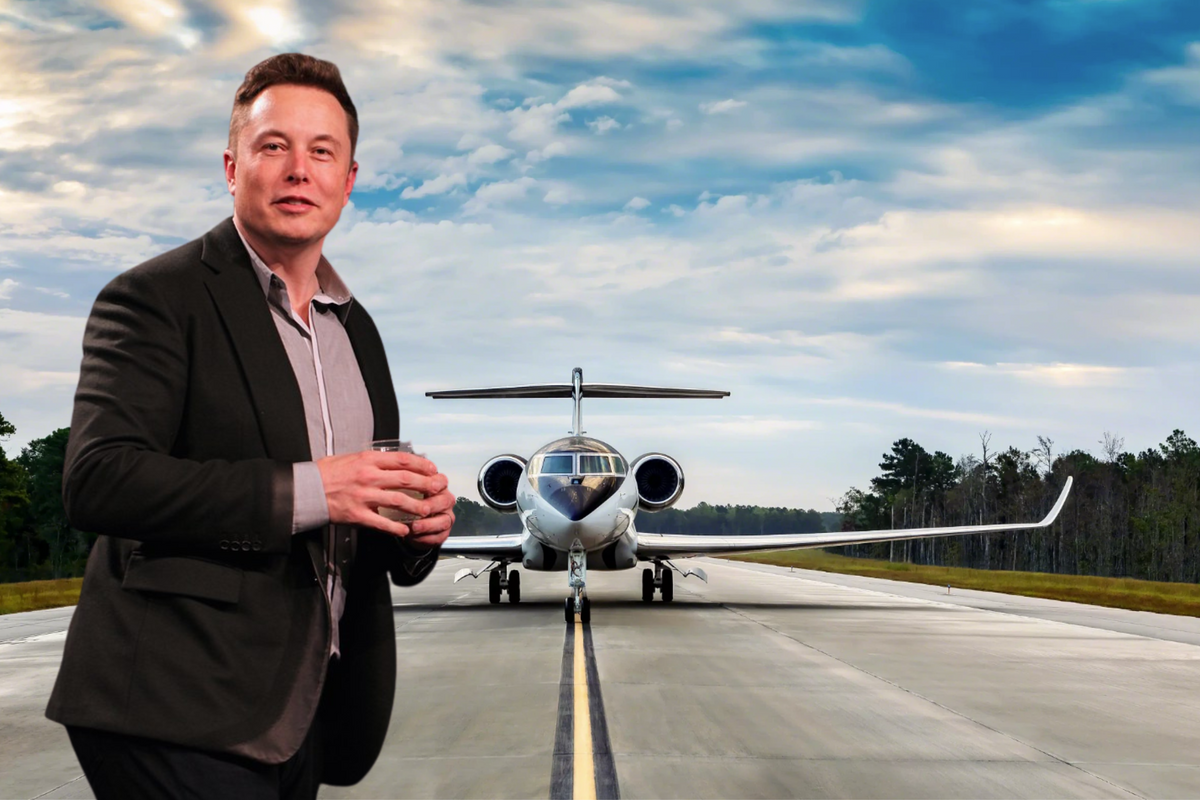 Elon Musk is developing plans for a new private airport, multiple sources tell Austonia. While the timetable and exact location are unknown, the conceptual plans have been confirmed by sources who say the airport would be east of Austin, near Bastrop.
Besides being available for private jet travel for himself and his executives, the potential new airfield could service Musk's companies, many of which have a local presence: Tesla, SpaceX, and The Boring Company in particular. Musk and his companies own thousands of acres in Central Texas, mostly along the Colorado River corridor.
The key piece of land for Musk is Giga Texas in southeast Travis County. Covering 2,500 acres, Tesla made the site its headquarters in December.
The Boring Company, which first came to Pflugerville in December 2020, also joined Tesla in an HQ move to the Austin area and this spring saw the region's largest ever venture investment. Its address on Impact Way sits three miles from Austin Executive Airport, a controlled airfield that serves as a general aviation alternative to the Austin-Bergstrom International Airport.
Last year, Gapped Bass LLC, an entity tied to top executives at Boring, purchased 73 acres in Northwest Bastrop. Then in February, representatives for the company sought approval from the Bastrop County Commissioners Court for a permit to build an 80,000-square-foot warehouse and manufacturing facility. Plans for the site are unclear, but job postings indicated it may be used for developing a tunneling technology known as "Prufrock."
It's unclear how much space Musk would use for a private airport. But for scale, Austin Executive Airport has a 6,025-foot runway and over 130,000 sq. ft. of community hangar space.
Currently, Musk's visits to Austin are made on a 2015 Gulfstream G650, though he has placed an order for a new top-of-the-line private jet that has an expected delivery in early 2023. Trips to Central Texas this year have been key for Musk as Tesla ramps up production on its Model Y at Giga Texas.
At the grand opening of the gigafactory, Musk boasted about the site's proximity to the Austin- Bergstrom International airport, which is about five miles away.
Building a new airport requires federal EPA approval for environmental impacts and FAA approval for air traffic impacts. Local regulations may apply, too. The path to completion could be a long one, especially given Musk's ongoing feud with President Joe Biden.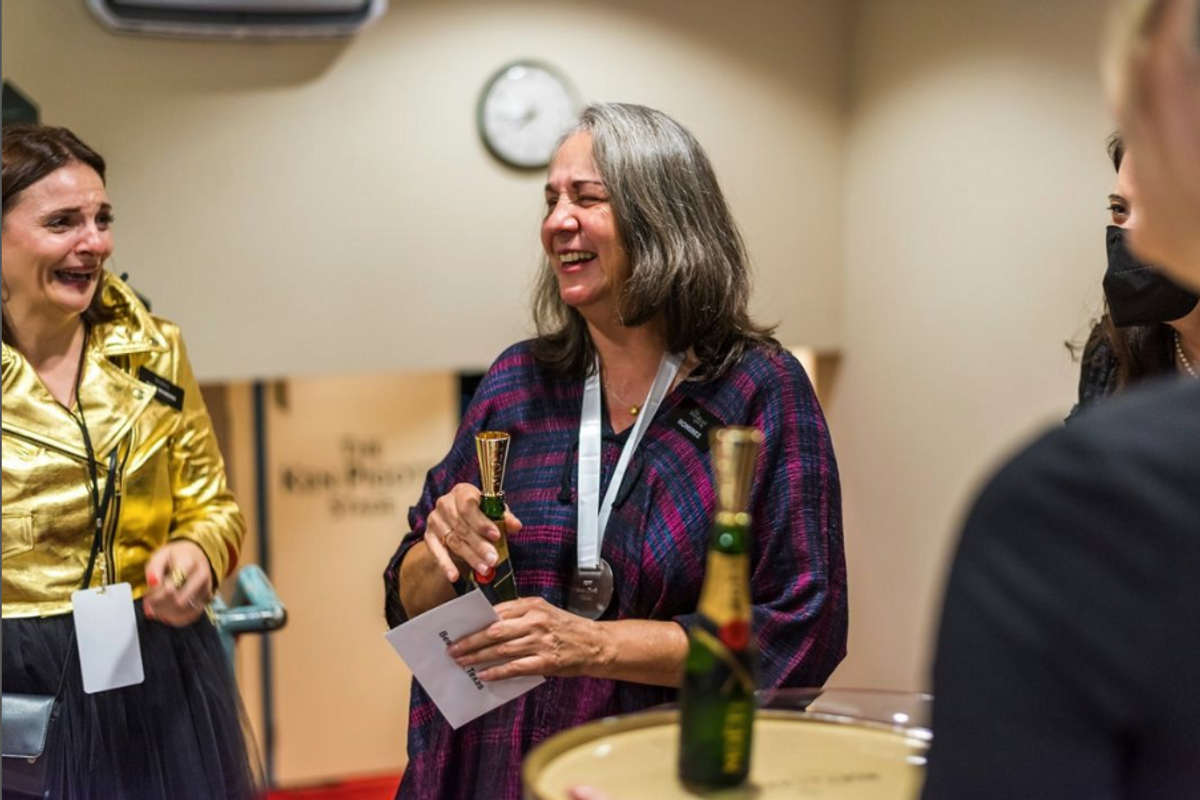 Now a month out from her James Beard Foundation win, chef Iliana De La Vega is back on her usual grind as she works to keep up with increased demand.
De La Vega of El Naranjo, 2717 S. Lamar Blvd., represented Austin when she won the title of Best Chef Texas alongside chef Edgar Rico of Nixta Taqueria, 2512 E. 12th St., who took home Best Emerging Chef in June.
"People are very excited when they come to the restaurant because a lot of people have been reading about it," De La Vega told Austonia. "Everybody's very excited about it—we're crazy, crazy busy."

Other than busier days, increased reservations and more mouths to feed, De La Vega said it's been business as usual as she and her husband, Ernesto Torrealba, carry on the business they've been running since they opened in Oaxaca, Mexico, in 1997.
The pair moved to the U.S. after the economy collapsed, moving from New Mexico to San Antonio to Austin, where they restarted their brick-and-mortar restaurant in 2012.
"We keep doing what we have been doing for so many years, just trying to keep up with demand," De La Vega said.
If you come in to visit, De La Vega recommends starting with the ceviche of the week, an order of guacamole and an order of either Chuletas De Cordero or Mole Negro de Oaxaca.
"Even for the first timers or the people that have been coming to us before, they just keep on supporting us," De La Vega said. "We're very grateful to the city and the customers."