Get connected with our daily update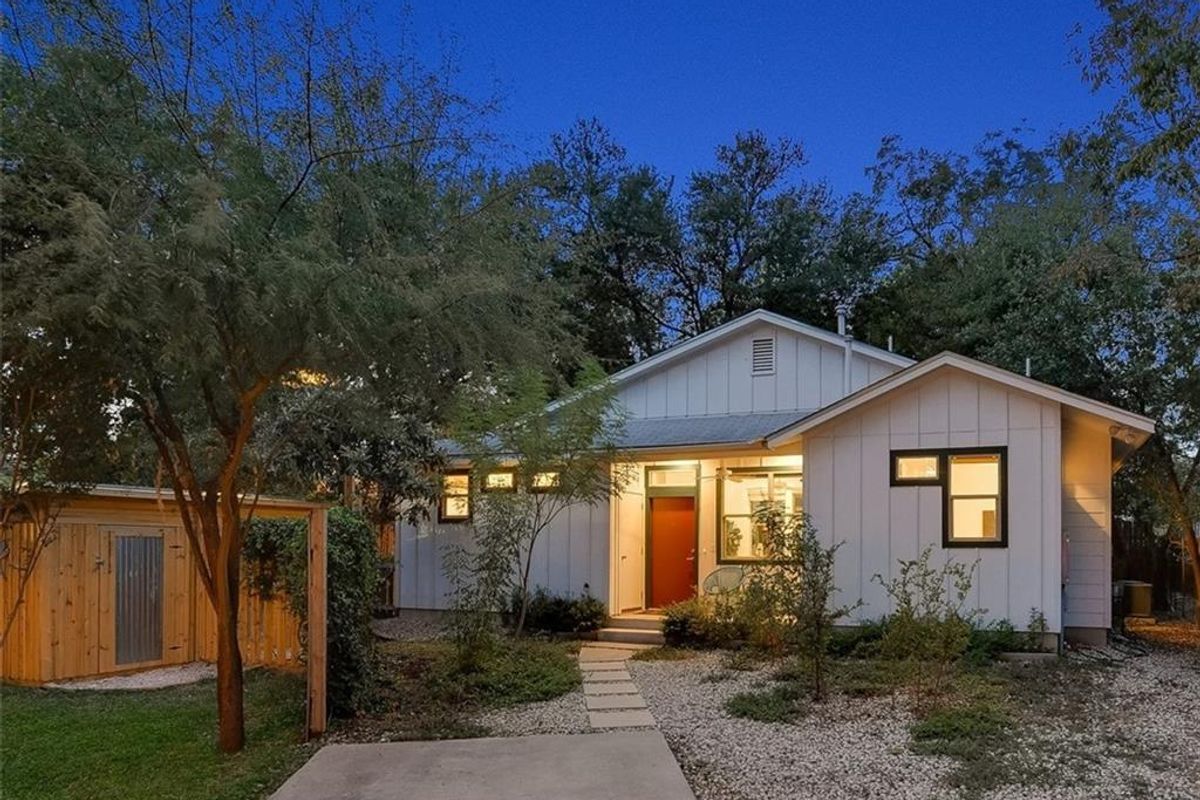 Despite housing costs steadily hiking, it's still possible to find bungalows—from unassuming modest homes to opulent hideaways—around the Texas capital. a low house with no complete upper floor and a broad front porch
---
These bungalows, defined as a low house with no complete upper floor and a broad front porch, may look small, but don't write them off: there are often plenty of secrets hidden inside.
Here are three different bungalows that on the market in Austin:
This centennial treasure is a trip back in time to a younger Austin and has held onto the features that make it unique—wavy glass windows, beadboard ceilings, pinewood flooring and plenty of natural light.
A pleasant butter-yellow exterior sets a sunny tone for the rest of the Hyde Park house, which comes with two bedrooms and one bathroom across an unpretentious 832 square feet. A petite living room gives way into a kitchen that embraces southwestern vibes with saltillo tile floor and natural wooden cabinets. French doors in the kitchen lead to a raised deck in a large backyard, perfect for a springtime garden party.
This house was updated with a new steel pier foundation and stucco skirt in 2015, a new hot water heater and stove in 2020 and will have a new roof by this month.
This listing is held by
Jenny Cureton of Compass.
Though 1170 Angelina Street has been updated since it was built in 1910, the two homes that sit on the lot seamlessly integrate the charming historic features that still remain.
With four bedrooms and three bathrooms across two houses on the property, altogether the homes span 2,104 square feet and boast even more when you count the 9,365-square-foot lot they sit on.
Inside, the East Austin-nestled home's retro wood paneling fits with the green space surrounding the homes and the vintage cabinets are back in style. The beauty in this home is the opportunity it presents to make it all your own—maybe you use the smaller house as a studio, rent it out, add a pool or even open a bed and breakfast.
This listing is held by
Lisa Harrell.
In the heart of quiet, cozy Tarrytown, 2405 Westover Road is a three-bedroom, two-bathroom bungalow that carries over the 1950s charm it was built with.
After you park in the covered carport, stop and admire the resort-style backyard complete with an outdoor kitchen, lounge space, putting green, saltwater pool and hot tub. The interiors of the house are modestly spacious at 2,447 square feet and designed with readers in mind—built-in shelves line a wall in the living room to show off your collection of tomes.
The home has a host of rustic, yet modern finishes: solid wooden doors, refinished hardwood floors, a gas log fireplace, marble bathroom counters and massive walk-in closets for all your dress-up dreams.
This listing is held by Monica Fabbio of Compass.
The house hunt continues!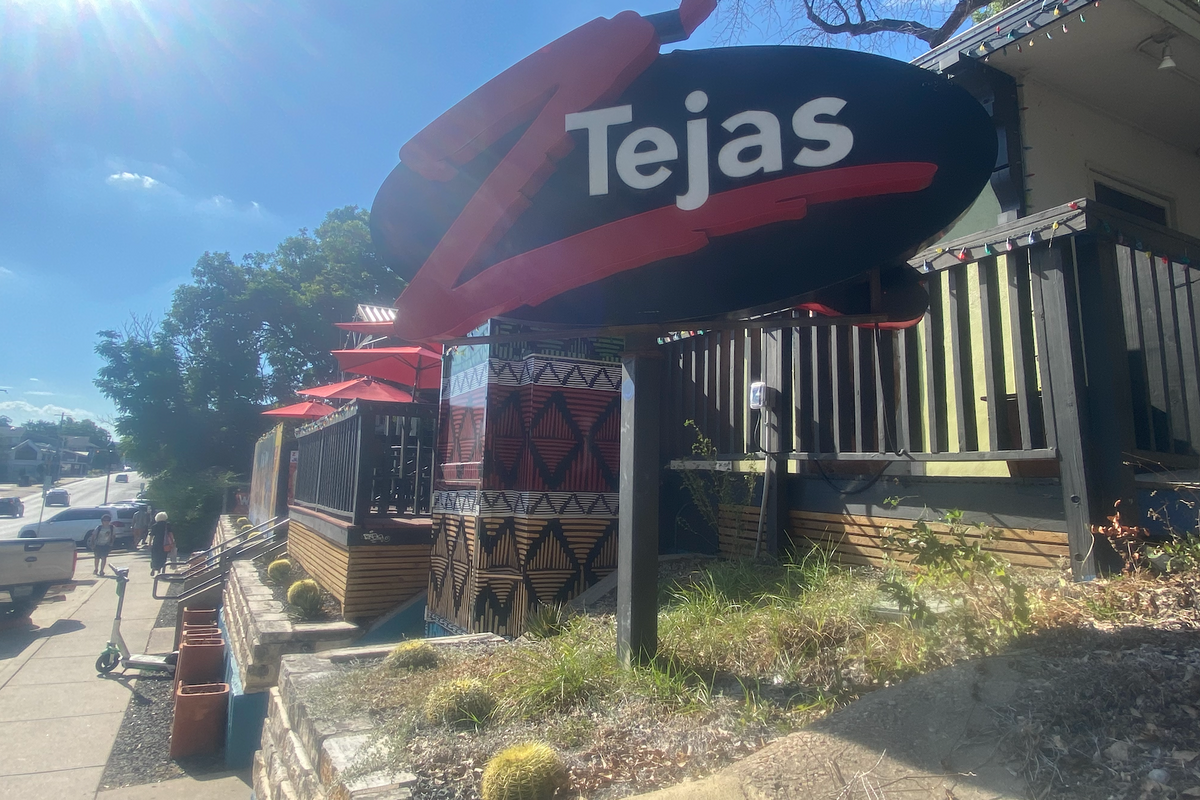 The original Z'Tejas location on West 6th Street is closing its doors after more than 30 years on the lot to make way for new development.
Z'Tejas owner Randy Cohen told Austonia the restaurant will be open at least through the end of 2022, possibly through March 2023.
Cohen said the owners—Larry McGuire of McGuire Moorman Lambert Hospitality—of the land have something new planned, though he's not exactly sure what. Additionally, Cohen said maintenance costs for the old building were becoming prohibitively expensive.
"I think the people who own the dirt will tear it all down and build condos or some other development," Cohen said. "I mean, it's a 60-year-old building, Z'Tejas has been here for 33 years and before that, it was something else. So it's just progress, that's all."
The restaurant isn't going away though—Cohen said Z'Tejas is already looking for a new spot in the downtown area to move into. Z'Tejas also has a location in Avery Ranch, another in the works for Kyle and two in Arizona.
"We have all our ducks in a row right now and the management team is all rowing in the right direction," Cohen said. "We're just excited, we're excited to build this iconic brand back."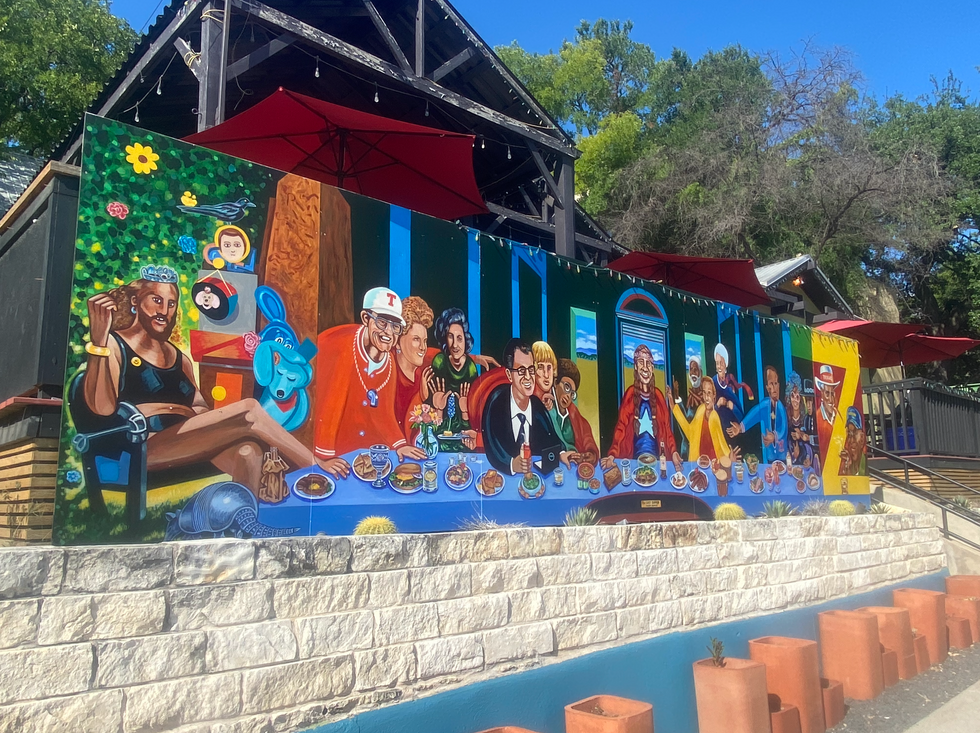 (Laura Figi/Austonia)
Once he finds a new place, Cohen plans to bring along its mural, "The Last Zupper," which features Willie Nelson, Matthew McConaughey and Barbara Jordan. Cohen also plans for the adjoining ghost kitchen, Woo Woo Burgers, to follow to the new downtown location.

"We're still booking events through the end of December," Cohen said. "Come 'Z' me at Z'Tejas, we'd love to see you before we're gone."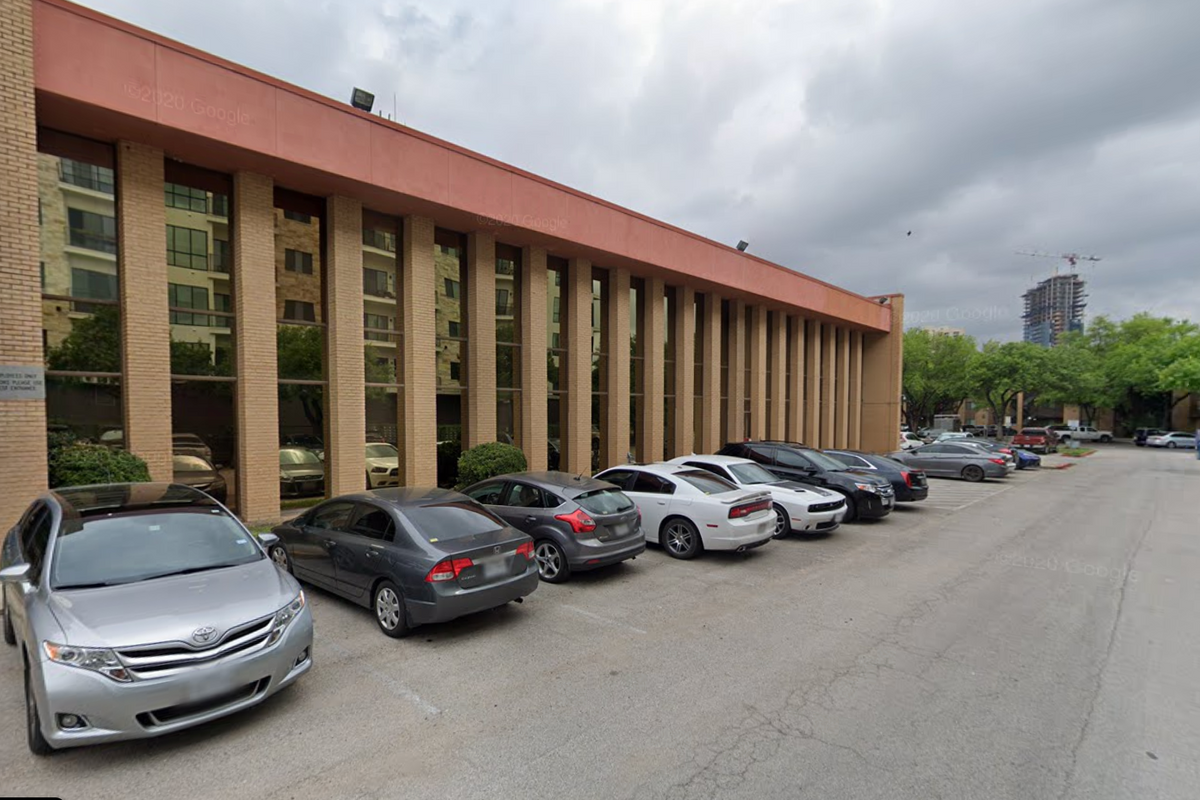 Two towers could be coming just south of the Austin American-Statesman's former headquarters in the South Central Waterfront district.
According to city filings, the proposed planned unit development agreement is set for 200 East Riverside Drive, an area Project Connect's Blue Line is slated to pass by someday.
Carrying this out involves removing the existing building, which is a state office complex and surface parking.
The new towers in place would reach just over 400 feet at their maximum and include office space and space for retail on the ground level. The mix of office and retail is a trend that's been cropping up in downtown sites like the Perennial and the Meta tower.
The proposal on a plot of about four acres aims to incorporate green infrastructure and create a lively environment for pedestrians. It'd also be adjacent to the 118-acres of the South Central Waterfront Initiative, which is aimed at enhancing connections to and along the waterfront over the next couple of decades.
The filing lists architects STG Design, a group involved with work on the sailboat-like Google tower.