Get connected with our daily update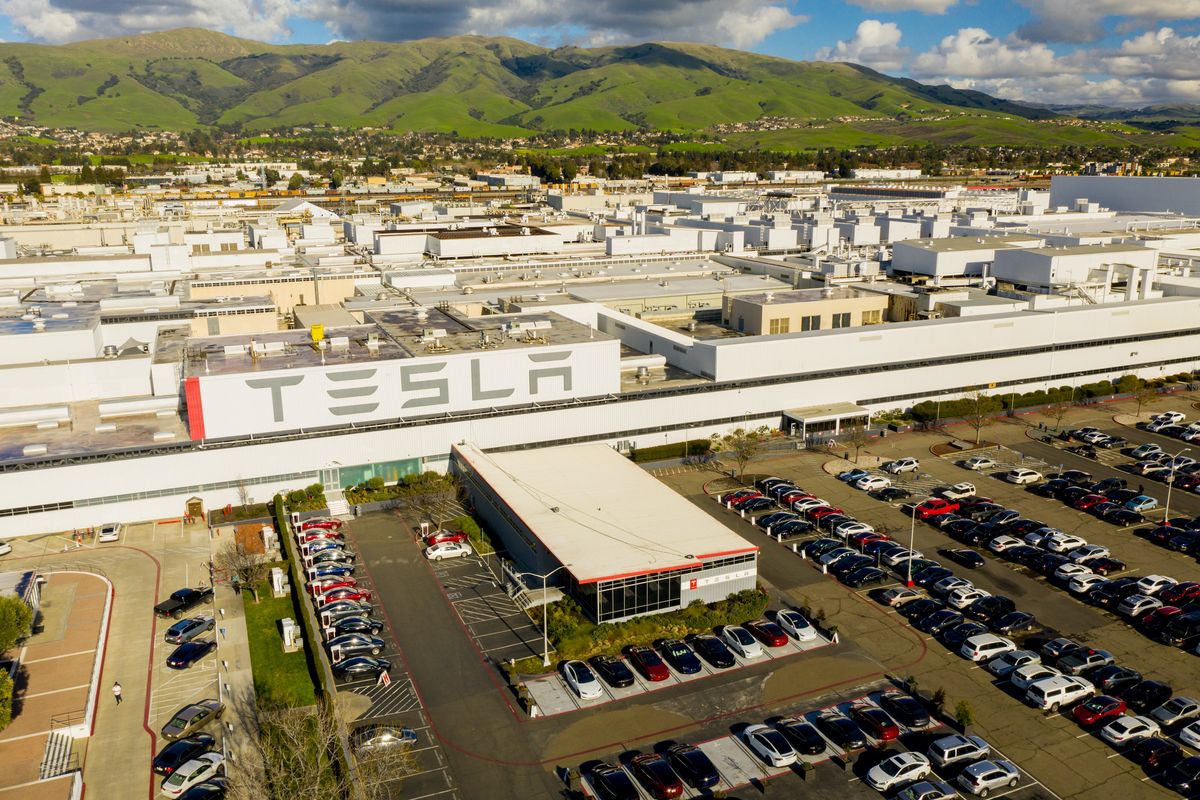 (Felix Mizioznikov/Shutterstock)
Travis County commissioners approved a 20-year economic incentive agreement with the electric carmaker Tesla to bring a billion-dollar "Gigafactory" to a site in Southeast Austin.
---
The deal would, at minimum, provide a 70% tax rebate in exchange for a $1.1 billion investment from the company. The proposed factory, according to the agreement, would provide at least 5,000 jobs and produce both the Tesla Cybertruck and its Model Y.
The county's vote, which follows an agreement with the Del Valle ISD school board, brings the Tesla project one step closer to Austin, though the company has not yet said where its next factory will be. At least one other city is still under discussion.
New terms
The terms of the deal changed since commissioners last discussed it publicly and now tie tax rebates to increased investment.
Originally, Tesla applied for an 80% property tax rebate on its factory property for the first decade and a 65% rebate for the next. The approved deal provides a 70% rebate for the first $1.1 billion invested over five years. Further investment triggers a higher rebate rate: 75% for $1.1-$2 billion and 80% for anything over $2 billion.
"The structure of the baseline incentive has been reworked to encourage greater overall investment," Travis County Executive Jessica Rio wrote in a summary.
Assuming a $1.1 billion investment over 10 years—and the current operations and maintenance tax rate—Tesla would get rebates of more than $24 million and Travis County would reap around $10.3 million in property tax revenue.
The proposed site of the factory is currently a sand and gravel mining operation. It generates around $6,400 in annual property tax revenue for Travis County.
What Tesla offers
The approved deal also requires Tesla to create a certain number of jobs annually and hire Travis County employees for at least 50% of them under penalty of reduced rebates. The company must also pay a minimum wage of $15 an hour, including to janitorial and food service staff as well as construction workers, even if they are employed by contractors and subcontractors.
If Tesla does not reach at least 75% of the job creation or investment target for a given year, the rebate will be scrapped entirely. If Tesla breaches the contract, it is required to return the last two years' of rebate dollars.
County staff and supporters of the deal argue the rebates are worthwhile not only because of the additional tax revenue that will result from such a sizeable investment but also because of the factory jobs that will be created.
There could also be long-term benefits.
Norris Sebastian, coordinator of DVISD's career and technical education program, called into the Commissioners Court to express his support for the deal. "Tesla … will drive interest and participation in STEM careers for underrepresented student groups," he said. "Remember, Tesla has the cool factor."
Other considerations
But opponents of the deal said it doesn't do enough to protect workers and chastised the county for presenting new terms at the last minute.
Juan Pedro Munoz, a construction worker, said there are no provisions for independent on-site monitoring to protect construction workers against wage theft and other abuses. He also questioned why the county didn't require Tesla to adhere to its own Better Builder standards.
This article has been updated from the original.


Want to read more stories like this one? Start every day with a quick look at what's happening in Austin. Sign up for Austonia.com's free daily morning email.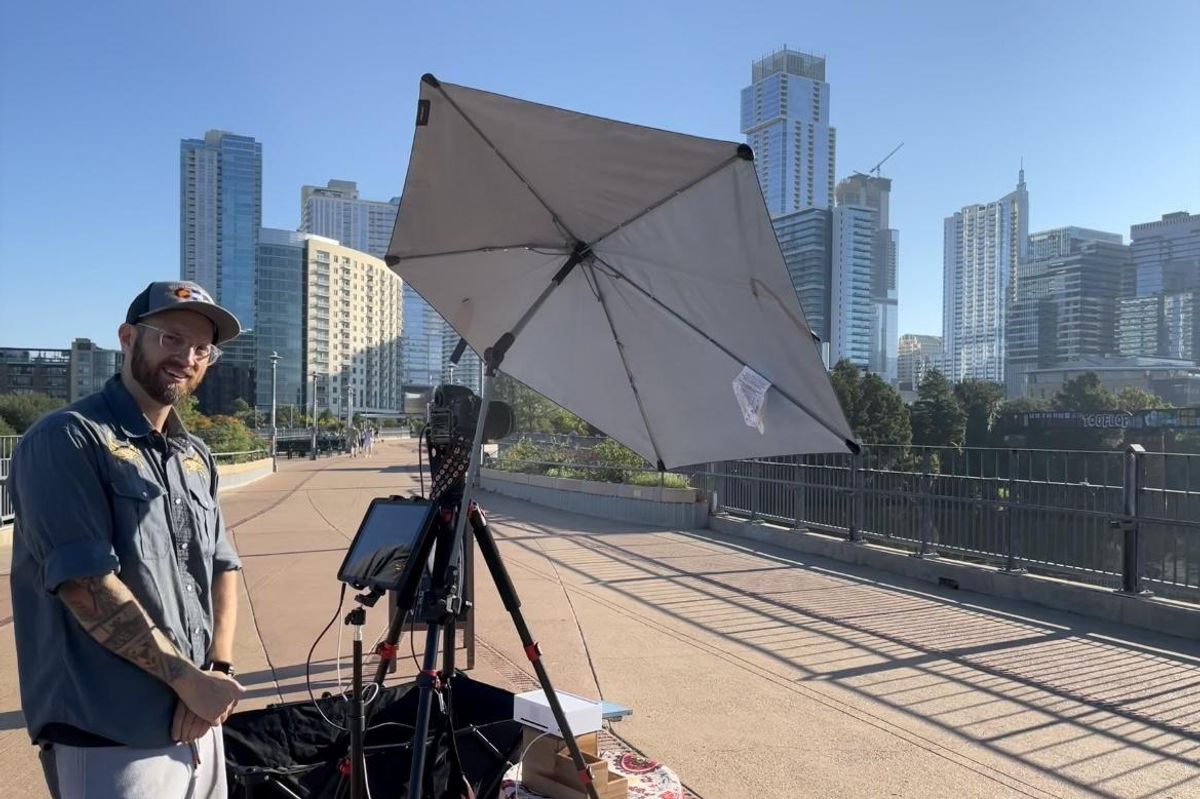 Nicklaus Pereksta says he loves photographing enthusiastic people, and it's why his latest gig offering pictures to people out on Lady Bird Lake's hike and bike trail is going smoothly. He sets up his gear on the Pfluger pedestrian bridge and puts out a sign: Photos, $10.
"Overwhelmingly, this has been a really positive experience," Pereksta said. "I get excited when I wake up in the morning and I can't wait to go to work."
Bikers and joggers are excited about it too. On the pedestrian bridge leading to downtown Thursday morning, a man on an e-bike rode up and posed, wanting more photos.
"I posted the last pictures on Instagram and people loved it. They asked, 'where is this guy?'" the biker told Pereksta. Bashfully, Pereksta, who also photographs landscapes and at weddings and other events, said he was happy to hear that.
Pereksta started these photos about a month ago, after the strenuous runs required in his valet job started causing pain in his legs. And though he has a passion for photography, he wasn't so sure when he started working independently if it would work out.
He felt uncertain about the demand for it and was also worried about having lots of expensive equipment out in the open.
"Then like the first day was nothing but high praise and people are like, this is so awesome. This is great. I've never seen anything like this before. I was like, Wow, this was really good, like positive turnout. So I got encouraged."
Now, he wants to expand and is thinking of contacting the Mueller Farmers Market about how to become a vendor. Still, he'll carry a connection to photographing on the bridge since the word bridge is related to his last name.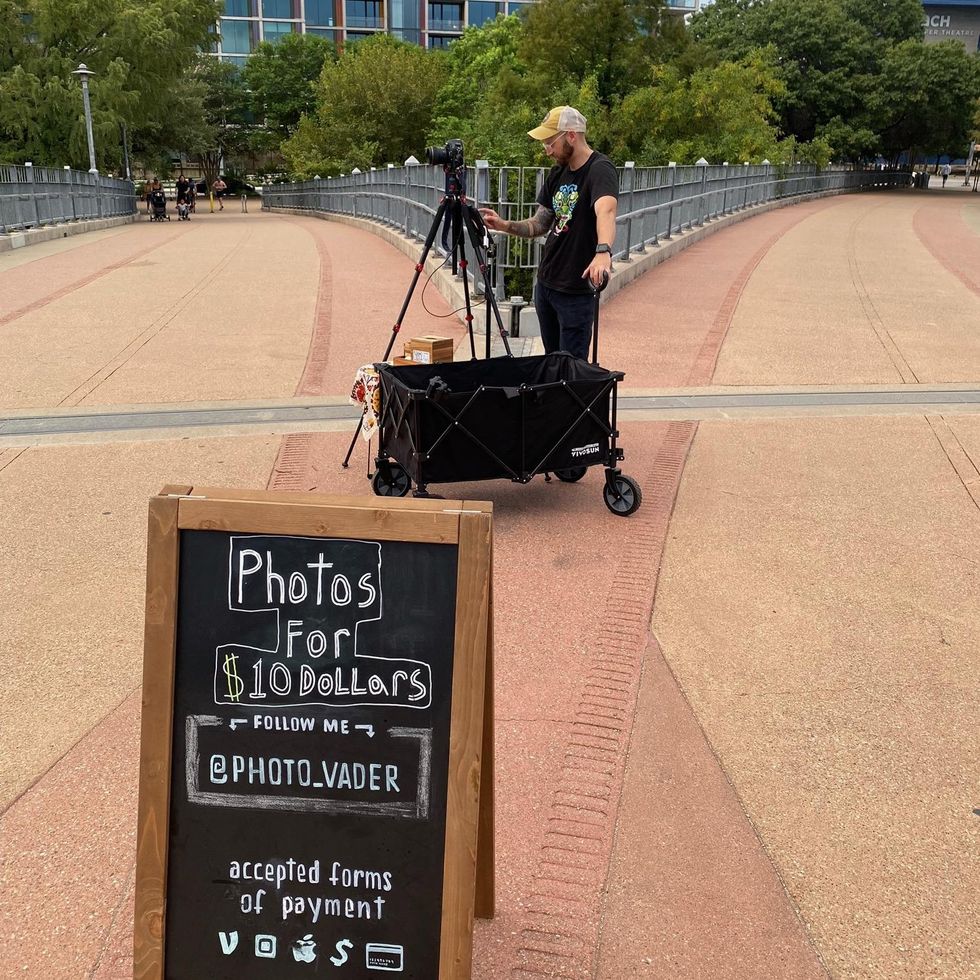 (Dewey C.)
"It's a name my great, great, great grandfather came up with when he was marrying somebody. It's actually quite a romantic name. It means a joining of two bridges," Pereksta said. "So, I thought it was ironic that I'm set up on a bridge. I'm kind of representing my last name right now."
Austonia talked to Pereksta about life in Austin, where he's lived for eight years after living in Boston doing band photography.
What was your first experience with Austin?
I came here to visit some friends and they took me to Barbarella. So we went to Barbarella and I was like, 'wow, this place is great.' And then the restaurants and the food and going to Barton Springs. I was like, 'this is amazing.' Because there's nothing like that in Boston. If you want to go to a natural spring, you got to go to New Hampshire. There's no pools in the city at all. So there's lots of swimming out here.
What do you like best about Austin?
You go to any little quiet bar and there's a band playing that should be like onstage for a sold out show. Yeah, they're playing to 10 people, right? Like, one of the best bands ever and they're playing for 10 people, right? And just little magic moments like that are pretty fun. You just run into little random weird things.
What do you think makes Austin different from other places?
There's no fall.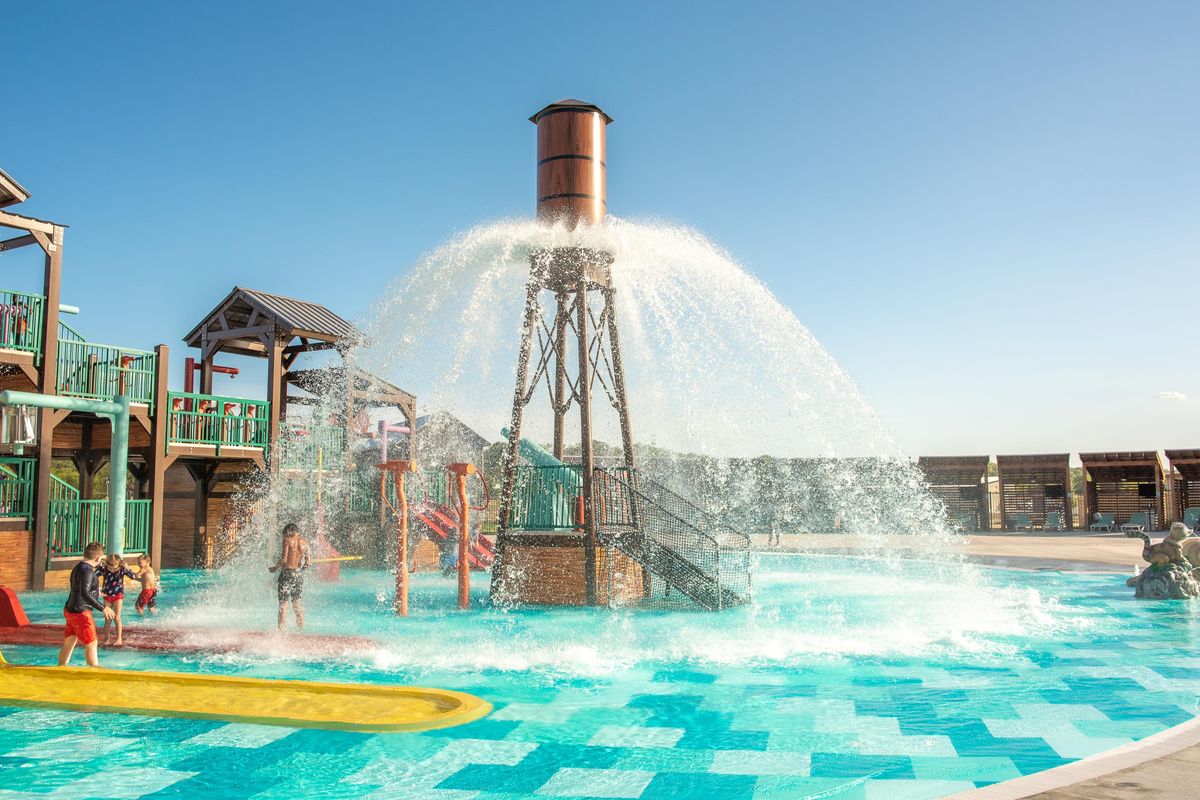 Camp Fimfo Waco
Camp Fimfo Waco, a brand new camping resort, is kicking off football and fall camping season in style! With top-notch amenities, premium accommodations, and 10 weekends of fall fun, there's no better place to have a fall camping getaway, especially if you're a Baylor football fan!
Fall promises to be a one-of-a-kind camping experience. From Sept. 16 to Nov. 24, weekends will be packed with fall-themed activities, including special Halloween weekends in October. Campers can enjoy activities like fall crafts, campground trick-or-treating, costume contests, site decorating, outdoor movie nights, and more!