Get connected with our daily update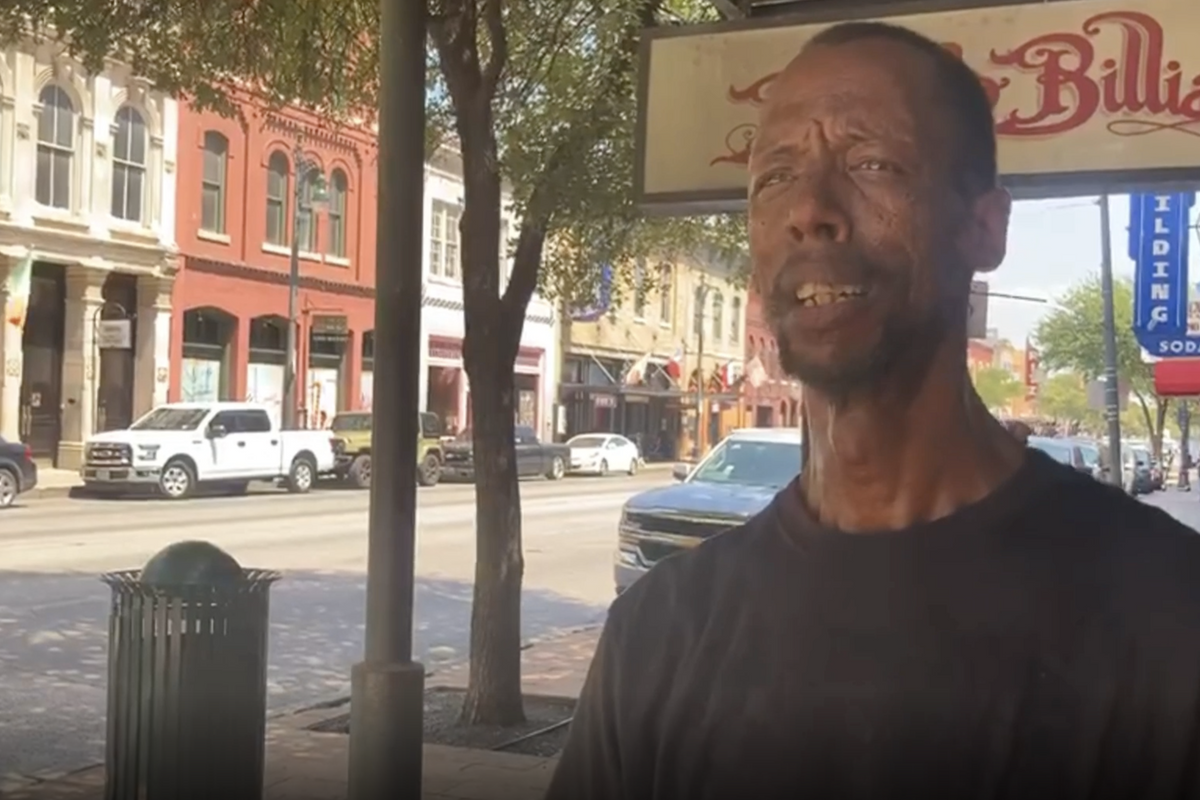 This story was last updated at 5 p.m. Saturday to include what a witness saw at the time of the shooting.
The 60-person brawl between two groups of Hurricane Laura evacuees—which led to the shooting death of a bystander—was caused by an argument over a scooter, a man who said he witnessed the incident told Austonia.
Amy Lynn Warner, a 51-year-old homeless woman, was shot in the neck during the fight, according to the witness, who declined to give his name but said he lived on the streets and had a close relationship with the victim.
"There was a guy on a scooter who rode by," he said in a video interview. "Another guy got mad because he took the scooter ... [He] pulled out a gun, shot one time. Amy got shot in the neck and died on the way to the hospital."
---
The brawl

The call about the large fight came in around 12:30 a.m. on Thursday, shortly before Hurricane Laura made landfall in Louisiana as a Category 4 hurricane, knocking out power for at least half a million people in coastal Texas and Louisiana.
A woman was found at the scene and taken to the hospital, where she was pronounced dead around 1 a.m., police said.
"She was standing at the wrong place at the wrong time," said Austin police Lt. Jeff Greenwalt.
Detectives are interviewing witnesses and checking surveillance video.
"The information gathered thus far indicates that two groups of hurricane evacuees, one from Port Arthur and one from Beaumont, got into an argument and a large fight ensued," police said. "Individuals from both parties produced handguns. One person fired and struck a woman experiencing homelessness who happened to be nearby, but was not involved."
No other gunshot injuries were reported, according to police. Greenwalt declined to say how many shots were fired.
Police also did not say what caused the fight between the two groups. The shots were fired as police were en route, Greenwalt said.
The address of the altercation is listed as Sixth Street at Brazos. The corner includes Gold's Gym and the Driskill Hotel, along with numerous bars and restaurants close by. The shooting happened in front of the Driskill, Greenwalt said. He did not confirm that the evacuees were staying there, saying there were numerous hotels throughout the city that evacuees were using.
The city and county provided more than a thousand hotel rooms for more than 3,000 evacuees and opened up a shelter at the Austin Convention Center on second street overnight.
The victim
Warner was well known on Sixth Street among the street artists and homeless population, many of whom described her as quirky and friendly and intensely proud of her adult son.
"She had been through a lot, but she was always smiling," said Justine Decker, who works with homeless artists near the corner where Warner was shot. "She always asked me what I was painting, and she was very encouraging."
Warner had been on the streets of Austin at least five years, according to one man who asked not to be named. The aforementioned witness said her life was hard on the street—especially because she was small in stature.
Decker said she and others who knew her were trying to locate her son to let him know.
The arrest
Police announced Friday the arrest of 21-year old Linton Alexander, who is accused of Warner's death.
UPDATE: APD arrests 21-year-old Linton Wilson Alexander (Homicide #32). The decedent has been identified as Amy L… https://t.co/bXyCERZy0l

— Austin Police Department (@Austin Police Department) 1598656574.0
Police did not release where or when Alexander was arrested, or where he lives.
It is one of three homicides Austin police were investigating in a 12-hour period. The other two homicides to happen on Wednesday involved people who knew each other, Greenwalt said. There have been 33 homicides in Austin this year.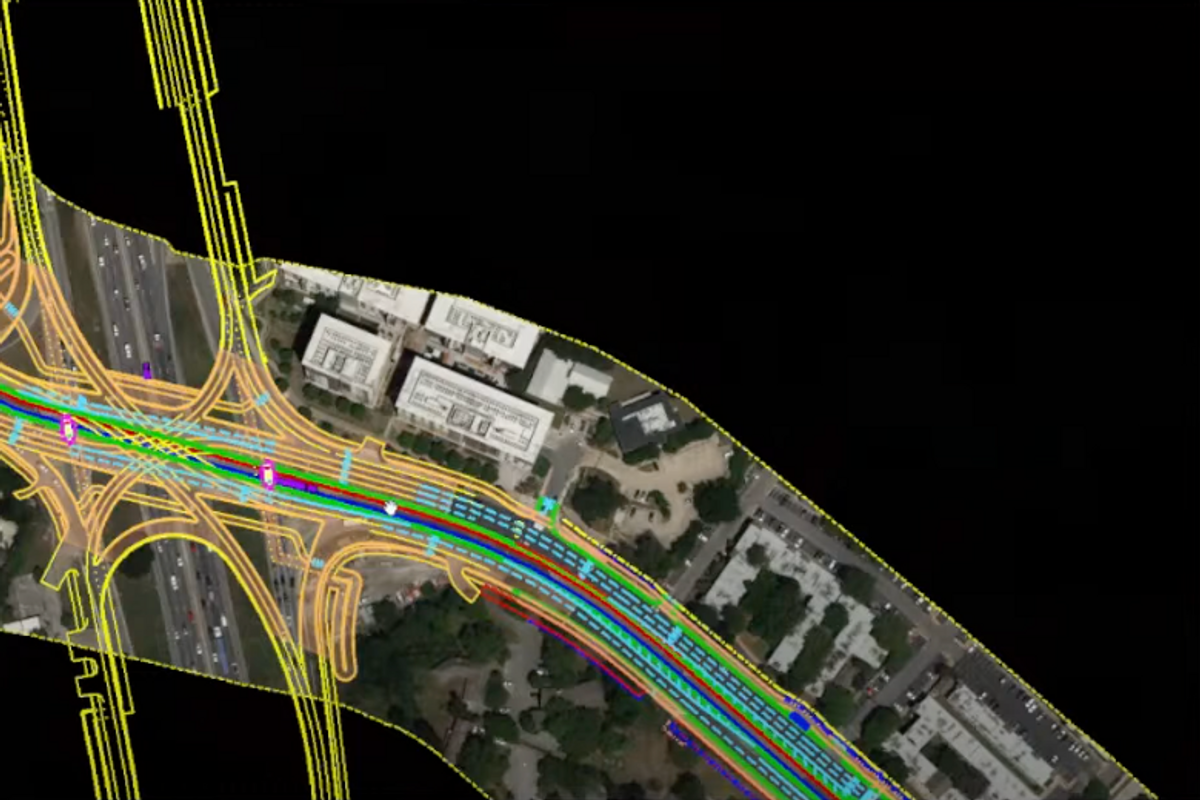 Designs for stations along Project Connect's Blue Line were presented this week, giving a detailed look at what part of the rail system extending from downtown to the airport could look like.
The planned stations that have gotten the latest focus include Waterfront, Travis Heights and Lakeshore stations past Lady Bird Lake.
At the Waterfront station, the preliminary design aims to prevent visual obstructions and save on costs. This is accomplished by a transit guideway that will lower from the bridge to a level station.
Heading onto East Riverside Drive, the light rail faces a curve requiring a slow down to about 10 miles per hour.
The Travis Heights station could involve relocating a pedestrian crosswalk zone at Alameda Drive to Blunn Creek. Since light rails can't effectively operate on a steep grade, this allows the transit guideway to avoid that.
From there, the rail will extend to the Norwood Park area, and though it will reach along the right-of-way zone, the park will be able to remain open.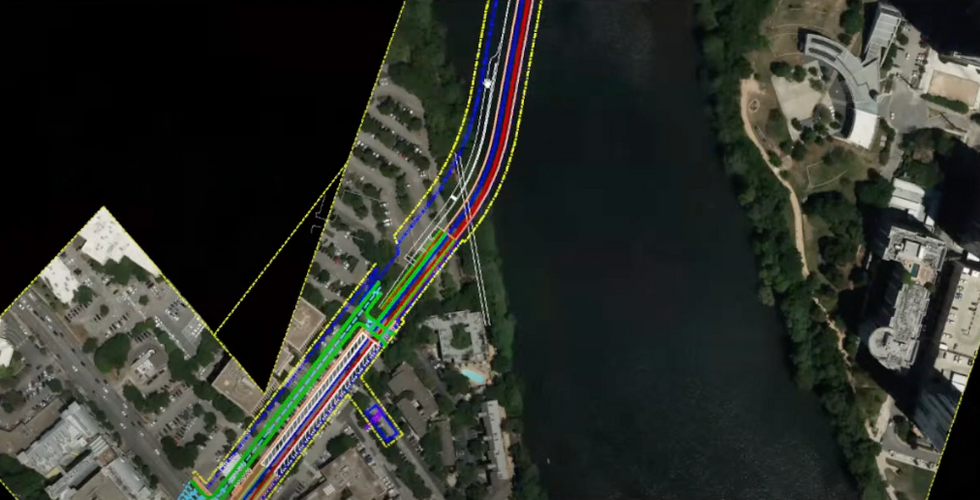 A view of the Blue Line by Lady Bird Lake. (Project Connect)
The line involves some coordination with the Texas Department of Transportation. That's because the department is working on an intersection that will have to be built before the phasing of the section of the Blue Line involving an I-35 crossing.
When it comes to the safety of cyclists and walkers, design ideas include a pedestrian hybrid beacon by East Bouldin Creek that would provide a protected signal to cross. And for the intersection TxDOT is carrying out, Project Connect is working with them on pedestrian access across the intersection. It could involve shared use paths along the street and crossings beneath it.
This summer, the public can expect 30% of design and cost estimates to be released. Though the project was $7.1 billion when voters approved it in November 2020, the latest estimates factoring in inflation and supply chain constraints show it could ultimately be upwards of $10 billion.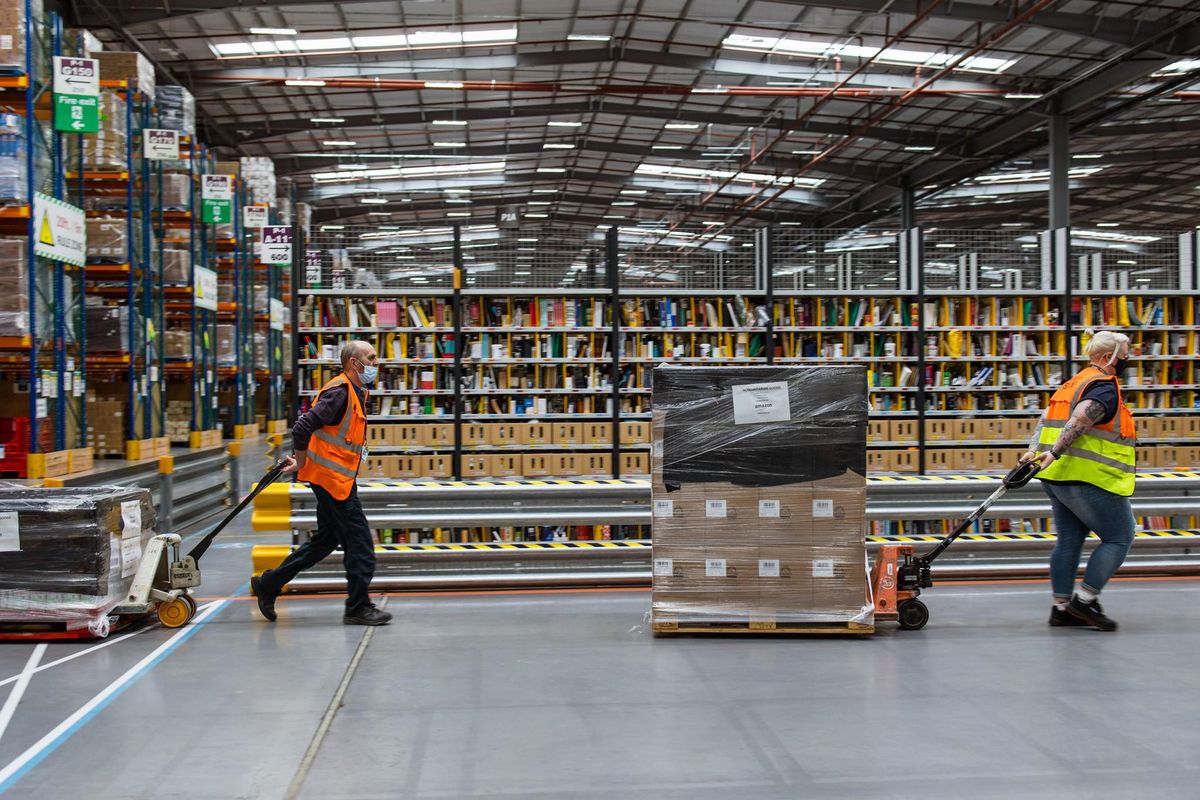 Plans for an Amazon warehouse in Round Rock—a $250 million project slated to be a large distribution center—are on hold.
This comes just after the tech giant had its worst financial quarter in seven years.
The details:
Late last year, it announced an expansion at the Domain adding 2,000 more corporate and tech jobs.
Amazon still owns the site in Round Rock. Plans for it are unclear.
Early this week, the Wall Street Journal reported that Amazon is aiming to scrap warehouse space as it faces a slowdown in its e-commerce operations.
Part of that effort involves exploring the possibility of ending or renegotiating leases with outside warehouse owners. Another aspect is a plan to sublease warehouse space.
"It allows us to relieve the financial obligations associated with an existing building that no longer meets our needs," an Amazon spokeswoman told the Wall Street Journal. "Subleasing is something many established corporations do to help manage their real estate portfolio."