Get connected with our daily update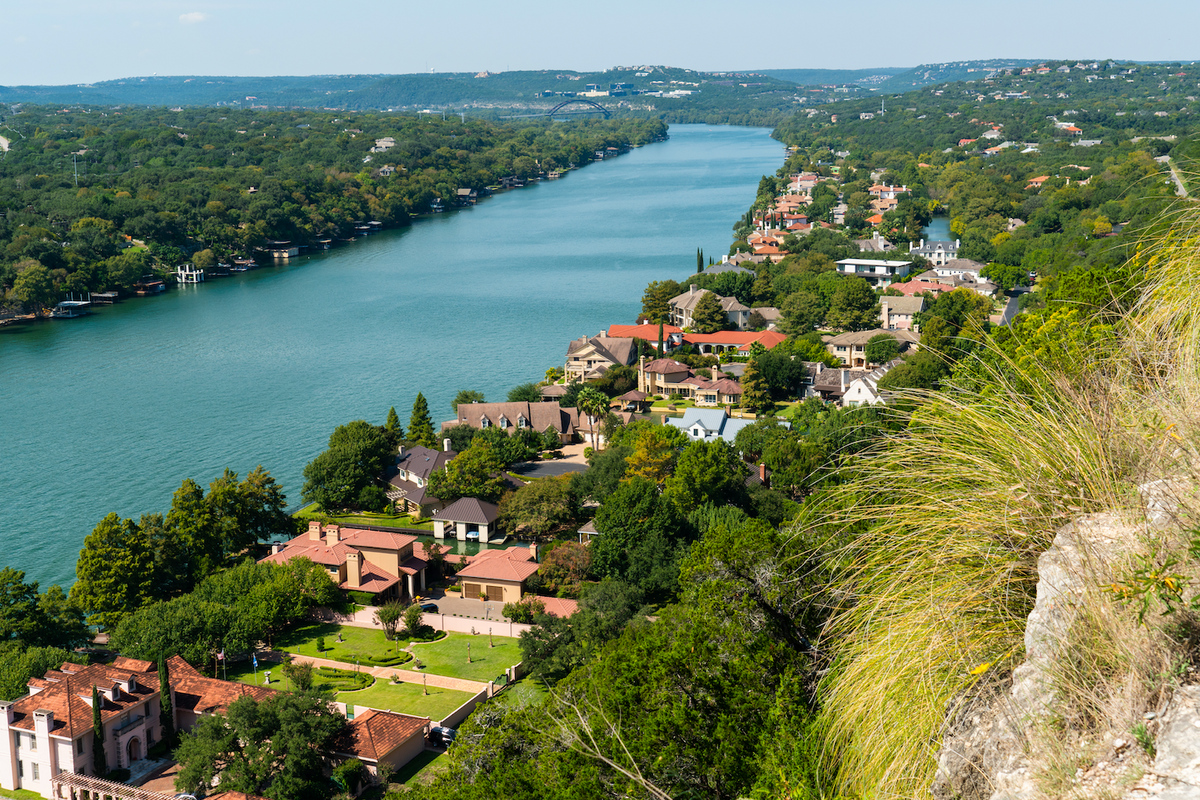 The San Francisco Chronicle is the latest publication to tackle the California migration, and it credits Californians moving to Texas for Austin's housing boom.
---
Thousands of newcomers from the Golden State are taking comfort in the Hill Country's rolling hills, budding wine scene and warm weather, the Chronicle writes, while also taking advantage of higher affordability and a better quality of life.
Douglas Yearley, CEO of luxury Central Texas homebuilder Toll Brothers, said that much of that jump is due to Californians, the Chronicle reported. "The pricing power of Austin, which is number one in the country, is driven by California, plain and simple," Yearley said.
It's not all sunny skies
Home prices are being driven up swiftly in Central Texas as newcomers pile in. The Austin metro brings in over 180 people a day, more than anywhere else in the country.
The latest report from the Austin Board of Realtors revealed the median home price reached an all-time high of $566,500 in May, jumping nearly 35% year-over-year.
Meanwhile, California lost residents for the first time in its history last year, with San Francisco losing around 1.3% of its population. Austin is projected to soon become America's 10th largest city, a seemingly symbolic shift as it bumps down current No. 10 San Jose.
It seems the days of the Gold Rush are long gone. Real estate broker Ray Shapley, who helped Californians Josh and Jessi Rubbicco find a home in Austin, told the Chronicle that migration patterns are undergoing a massive overhaul across the country.
"I think the last few decades kind of belong to California. I think the next few decades might belong to Central Texas," Shapley said. "As someone who was born here and loves Central Texas the way it is, I don't know that I necessarily love that."
Shapley's fears are echoed by many Austinites who aren't sure the city is ready to tackle such a large housing boom.
Looking in the mirror
The article admitted that some of Austin's problems reflect that of California. Homelessness has been at the forefront of local politics for years, and the affordability crisis is only increasing in severity as supply-and-demand runs its course in the city.

The difference between Austin and its Golden State counterparts, however, is that the Texas capital's issues may still be solvable. By contrast, the Chronicle reported that many of the Bay Area's crises are deeply entrenched.
While the median home price has grown in the Austin metro, it's nearly triple that ($1.3 million) in the nine-county Bay Area. There isn't enough housing in Austin, but the Bay Area's homelessness crisis could take a whopping $11.3 billion to resolve.
Even property taxes, which are higher in Texas and ever-changing, are worth the better quality of life and sense of community, Josh Rubbicco told the Chronicle. "I feel like we have more friends here now than we've ever had in California," Rubbicco said. "People were so welcoming and friendly."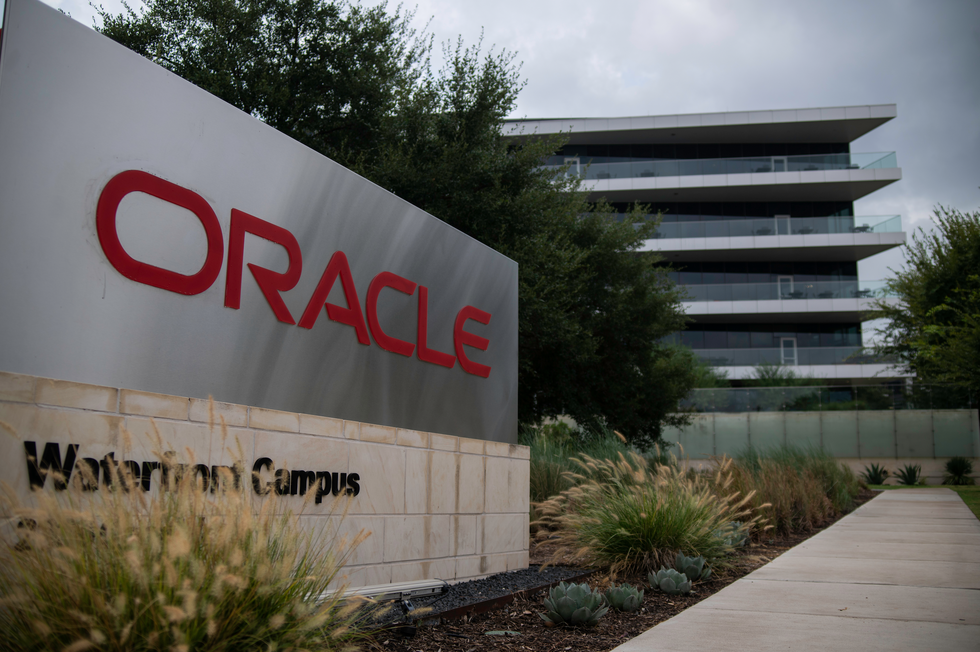 Oracle's Waterfront Campus on East Riverside recently became the new headquarters for the tech giant. (Shutterstock)
Austin is also the trendy new HQ for companies—a record 22,114 jobs were introduced from companies moving or expanding in the metro last year, according to the Austin Chamber of Commerce—but issues or not, the Bay Area's role in tech isn't going anywhere, University of Texas associate professor Jake Weggman, who studies housing, told the Chronicle.
"I don't think any of that's going away in the Bay Area. But I do think that the Bay Area is headed for a future where it's a little bit less dynamic... more slow-growing," Weggmann said. "Austin is going to be more fast-growing and dynamic and fast-changing."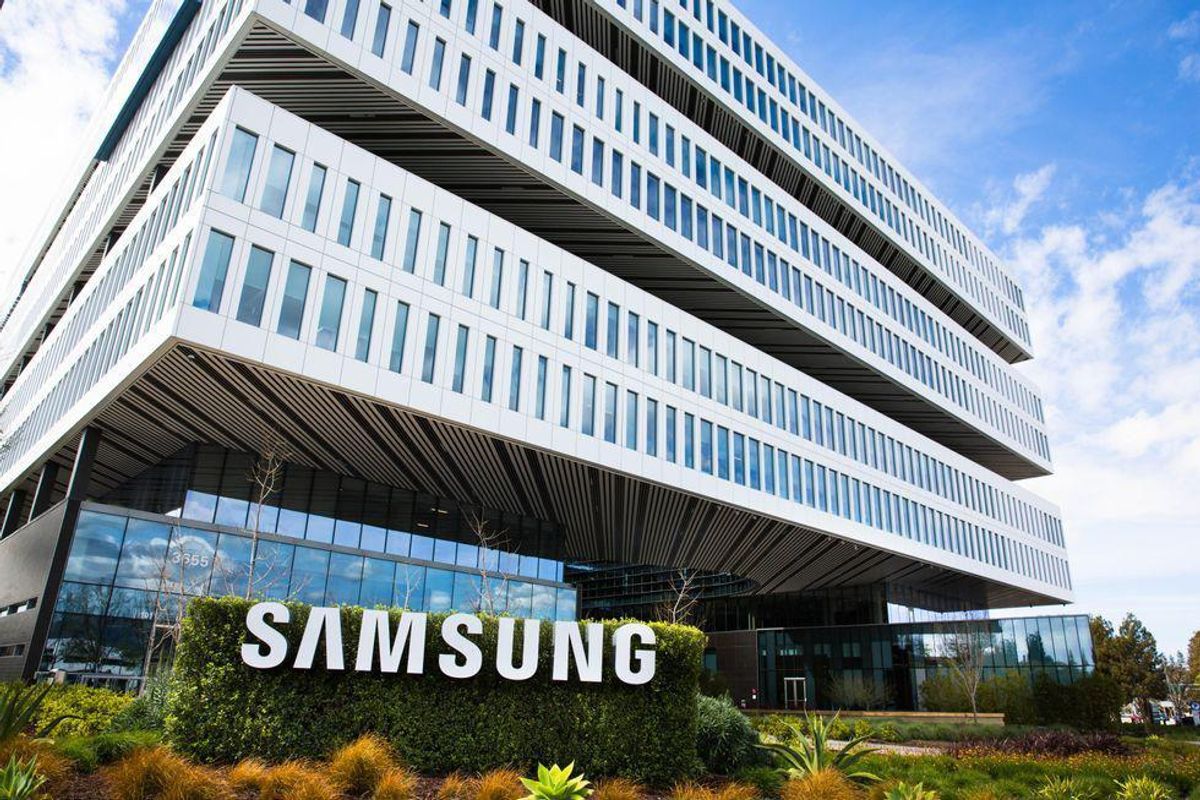 Samsung might soon be making more moves in the Austin metro.
The tech giant, which made waves as it announced plans to build a $17 billion chip plant in Taylor in late 2021, might be looking to expand in the Northeast Austin area, according to an Austin Business Journal report.
ABJ said the South Korean company is seeking more tax breaks from nearby Taylor and Manor school districts. The company filed documents requesting Chapter 313 incentives related to the breaks Saturday, and ABJ said each district will review the requests separately on Tuesday.
"While we do not have specific plans to build at this time, the Chapter 313 application process is part of our long-term planning to evaluate the viability of potentially building additional fabrication plants in the U.S.," Samsung Austin Semiconductor LLC.'s director of communications, Michele Glaze, told the ABJ.
But Samsung has made headlines for more than just the $17 billion plant: In early 2022, the company caught heat for two separate spills of millions of gallons of wastewater into tributaries near its semiconductor plant.
While no expansion is promised, ABJ speculates that expansions could occur at the 1,200 acre planned Taylor factory or near the chipmaking factory on Austin's East Parmer Lane. Both expansions could bring even more revenue and job opportunities to Samsung's Texas home.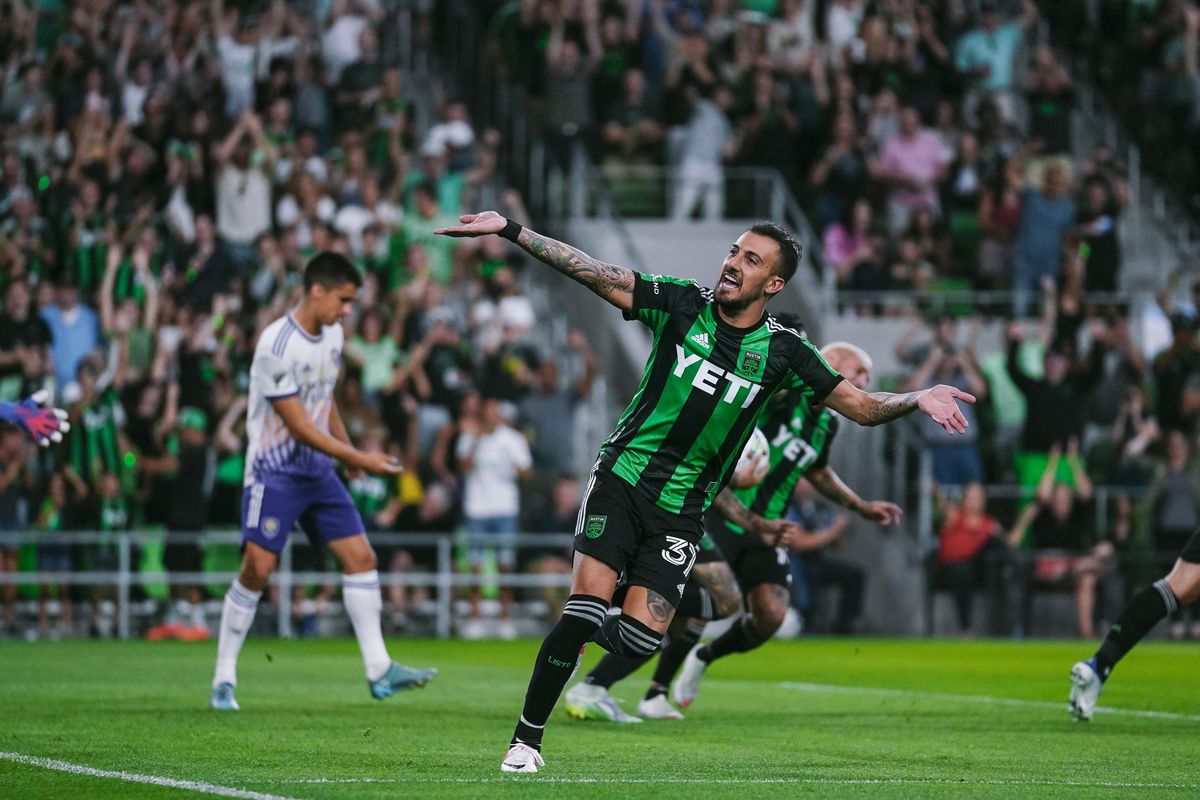 A first minute error gave Austin FC an early setback, but with the help of two red cards and two second-half goals, the Verde and Black still forced a last-minute tie in a messy home battle against Orlando City SC Sunday night.
With the 2-2 draw, Austin dropped from No. 1 in the MLS West conference but still earned a point in the standings thanks to a penalty kick goal from Sebastian Driussi and a breakthrough shot from striker Moussa Djitte, who scored his first goal with the club in the final minute of play.
Here are the top three takeaways from the match: