Austonia AM
100% Austin news, info, and entertainment, straight to your inbox at 6 a.m. every morning.
In five minutes, you're fully informed and ready to start another great day in our city.
Get connected with our daily update
(Gail Glass)
Gail Glass and her husband moved to Austin from the Bay Area in 2017 to be closer to their daughter, who is a professor at the University of Texas. Now in her 70s, she lives in the Mueller neighborhood, which she likes because it reminds her of California, with its transit-friendliness and liberal politics, but without the high prices.
Glass has found Austinites to be welcoming—but she also learned not to mention where she moved from.
---
While house-hunting, a buyer turned down the couple's offer because they were from California. "Texas is for Texans," she said. "I've heard that a number of times."
Although the majority of people moving to Austin come from other cities in Texas, Californians are often blamed for the city's challenges. It's easy to understand Austin's appeal: relative affordability compared to cities such as San Francisco and Los Angeles, liberal local politics and—as an added bonus—no state income tax. But many Austinites feel that these new arrivals are jeopardizing the very benefits that drew them to the city in the first place.
A cautionary tale
Californians accounted for about 8% of all migration to the five-county Austin metro between 2014 and 2018, according to an Austin Chamber analysis of U.S. Census survey data. Although 2020 numbers are not yet available, there are some indicators that this trend has only been turbocharged by the pandemic. Just last month, LinkedIn ranked Austin the most popular city for newcomers in 2020.
Podcasting's $10-million man Joe Rogan and former Dawson's Creek star James Van Der Beek recently relocated from Los Angeles to the Austin area. Individuals, however, aren't the only ones following this migration pattern.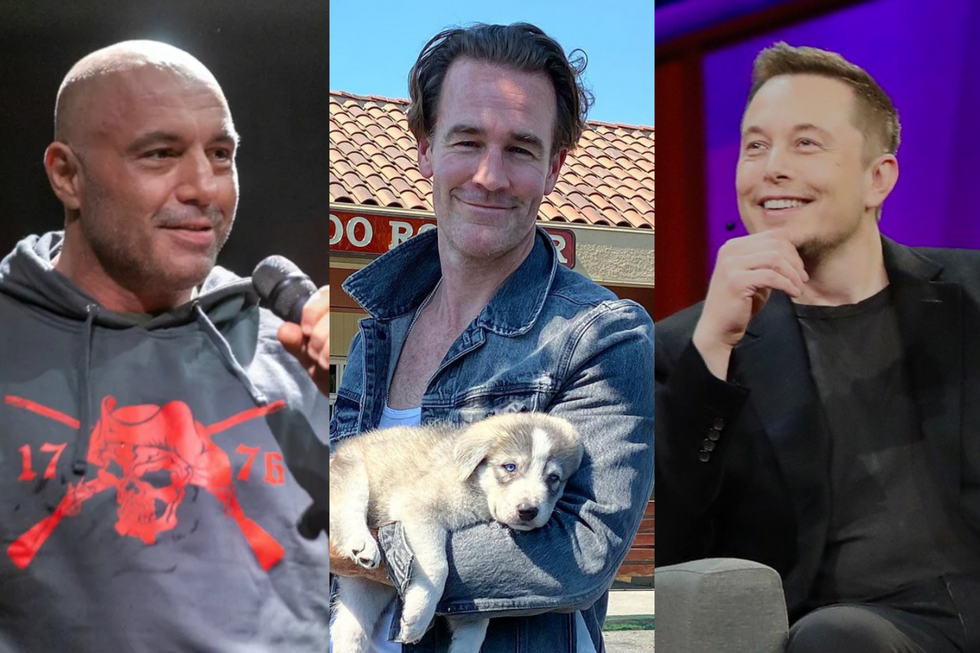 Joe Rogan and James Van Der Beek moved to Austin in 2020, while Elon Musk has been house-hunting after bringing the next Tesla Gigafactory to the area.
Lured by the state's business-friendly climate, Austin's existing workforce and cushy tax incentives, Tesla announced it would build a new Gigafactory in Southeast Travis County last summer, and CEO Elon Musk began house-hunting locally not too long after. Oracle recently relocated its headquarters from the Bay Area, and Samsung, whose U.S. headquarters are in San Jose, is reportedly mulling a $10 billion microchip plant in Austin.
"There already were trends toward remote work," said Margaret O'Mara, a history professor at the University of Washington and the author of "The Code," a history of Silicon Valley. "This year, there was this giant experiment at scale, which showed big tech companies in particular that they could operate in a different way."
Austin offers companies a sizeable labor pool and lower operating costs than the Bay Area. But it also matches some of Silicon Valley's tech-friendly attributes.
Both regions developed nascent tech industries during the Cold War, spurred by federal investment in defense spending and research universities—Stanford in California, the University of Texas at Austin here—followed by the emergence of microchip and then hard- and software companies, O'Mara explained.
But what drew tech companies to California starting in the 1960s and '70s has now been compromised by the success of those companies. "The Valley used to be attractive because it was relatively affordable," she said. "Now that no longer holds."
Austin, on the other hand, remains relatively affordable for people and companies moving from more expensive cities and states.
"We live in an era where there is quite great demand for living in cities," said Jacob Anbinder, a Ph.D. candidate in history at Harvard University where he is writing a dissertation on urban growth and the Democratic Party. "People often move to Austin because they are priced out of these wealthy, coastal cities."
This isn't necessarily good for Austin.
"It's always great to be on the high tech map, but there's challenges and costs," O'Mara said.
Another Texodus?
California may be a scapegoat for Austin's growing pains—Austin Mayor Steve Adler told the Los Angeles Times last year the "Californization of Texas is like a social media meme without a factual basis"—but there's no doubt that population growth has contributed to the city's affordability crisis and related issues.
Between 1990 and 2020, the median home price in the Austin-metro area increased more than five-fold from $71,000 to $370,000, according to the Texas Real Estate Research Center. Nationally, the median home price has increased less than three-fold, according to an analysis of Federal Housing Finance Agency data by the research firm DQYDJ.
State Republican leaders have weighed in.
When Texas Gov. Greg Abbott ran for reelection in 2018, his campaign website featured a "Don't California My Texas!" petition.
More recently, U.S. House Rep. Chip Roy, R-Austin, wrote an op-ed for Fox News about the city's homeless crisis. "As droves of Californians move to Texas for jobs, it appears they and their values are turning parts of Austin from merely 'weird' to potentially dangerous mirror images of failed California cities," he wrote.
Some residents feel similarly—and are considering moving elsewhere.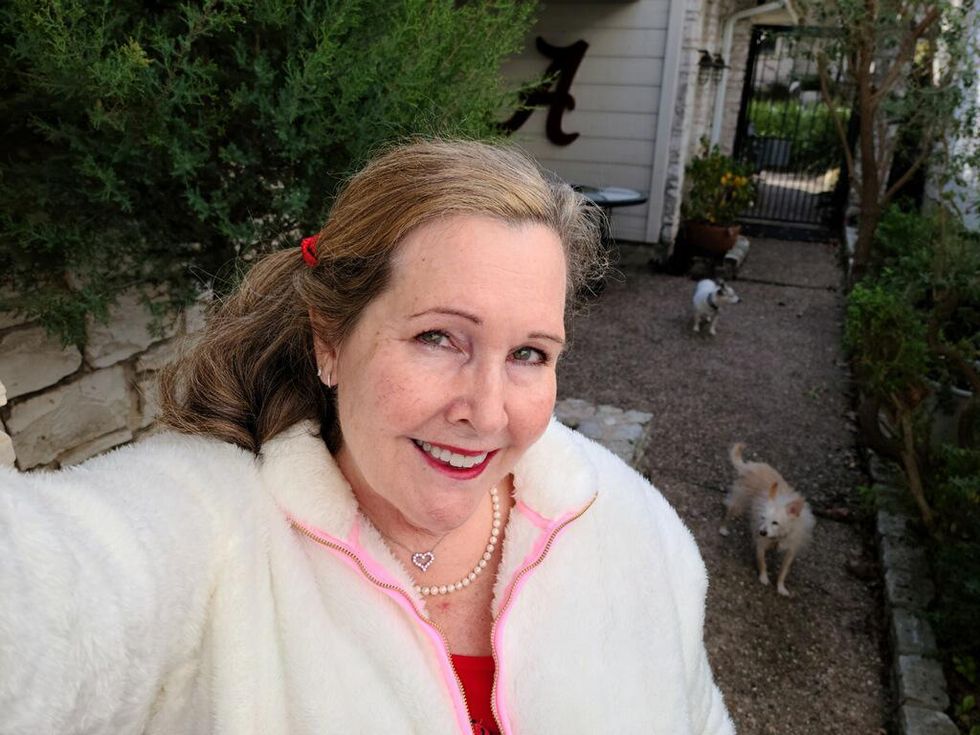 (Jill Klucher)
Jill Klucher has lived in the Northwest Hills neighborhood since 1992. Over the last five years, she has felt the impact of Austin's growth: more chain stores where there used to be local businesses, less green space as land is redeveloped to build more housing and a more visible homeless population.

"I think Austin's great, and I do love living here," Klucher said. "But there's probably a time that I'll leave."
Austonia file photo. (Christa McWhirter/Austonia)
Police have arrested one of two suspects involved in a mass shooting at Austin's Sixth Street in the early morning hours on Saturday, leaving 14 people injured and two in critical condition.
The arrest was made by the Austin Police Department and the Lone Star Fugitive Task Force. One suspect is still at large.
Police started receiving 911 phone calls at 1:24 a.m about a man that fired shots into a large crowd, and responded to a chaotic scene on the 400 block of East Sixth Street. Detectives are surveying video footage captured by bystanders and cameras on the scene to identify the suspect.

The Austin Police Department has narrowed down their search to two male suspects and believes there was "some type of disturbance" between the two parties.
No deaths have been reported. Fourteen victims are receiving treatment in a hospital in stable condition with one treated in an emergency room; two are in critical condition.
According to Interim Police Chief Joseph Chacon, "almost all" of the victims are innocent bystanders but police have not ruled anyone out at this time.
Shooting on 6th Street Austin Texas 6-12-2021 (Aftermath) youtu.be
The shooting occurred on the weekend of the Republic of Texas Motorcycle Rally. With lots of people downtown, police say it was difficult to get EMS in and out of the scene. Police arrived while the scene was still an "active threat," officers "immediately began lifesaving measures" and drove six victims to the hospital in their squad cars, said Chacon, and four were transported in ambulances.
Chacon said that the incident is believed to be isolated, and they optimistic they will be successful in getting the two suspects into custody. Multiple departments, including APD, the FBI, Texas DPS and the ATF, are involved in the investigation.
Austin police are also requesting state troopers for patrol assistance in the coming days. Chacon stressed staffing issues are increasingly making responding to emergency calls "very hard."
"Overall, we remain a safe city," Chacon said. "Also keep in mind when you come downtown, you need to be safety conscious. Be vigilant of your environment and your surroundings."
Today marks the five-year anniversary of the Pulse nightclub shooting in which 49 were killed and 53 wounded in Orlando, Florida. Anyone with information on the shooting is asked to call 911 or 512-472-TIPS.

This story was updated at 2:47 p.m. to include new information and will be updated as more details are revealed.
From Your Site Articles
Related Articles Around the Web
Austin police are investigating a homicide in North Austin where a woman was shot and killed, just hours after a mass shooting in Downtown Austin hospitalized 14 people.
APD is working a suspicious death near the 1900 block of W Rundberg Ln. PIO is en route and will update with media staging location. PIO6
— Austin Police Department (@Austin_Police) June 12, 2021
Police originally responded to Ironhorse Flats Apartments, 1900 block of W. Rundberg Lane, at 3:20 p.m. when they found the woman with multiple gunshot wounds. She was transported to a local hospital, where she was pronounced dead at 4:07 p.m.

No one is in custody as of yet but police are speaking with potential witnesses. Officials said they believe this was an isolated incident with no danger to the public but said possible relation to the downtown shooting has not been specifically ruled out.
Officers could not provide a suspect description and the relationship to the victim is still unknown.
This is a developing story that will be updated as details become available.