Get connected with our daily update
(Gail Glass)
Gail Glass and her husband moved to Austin from the Bay Area in 2017 to be closer to their daughter, who is a professor at the University of Texas. Now in her 70s, she lives in the Mueller neighborhood, which she likes because it reminds her of California, with its transit-friendliness and liberal politics, but without the high prices.
Glass has found Austinites to be welcoming—but she also learned not to mention where she moved from.
---
While house-hunting, a buyer turned down the couple's offer because they were from California. "Texas is for Texans," she said. "I've heard that a number of times."
Although the majority of people moving to Austin come from other cities in Texas, Californians are often blamed for the city's challenges. It's easy to understand Austin's appeal: relative affordability compared to cities such as San Francisco and Los Angeles, liberal local politics and—as an added bonus—no state income tax. But many Austinites feel that these new arrivals are jeopardizing the very benefits that drew them to the city in the first place.
A cautionary tale
Californians accounted for about 8% of all migration to the five-county Austin metro between 2014 and 2018, according to an Austin Chamber analysis of U.S. Census survey data. Although 2020 numbers are not yet available, there are some indicators that this trend has only been turbocharged by the pandemic. Just last month, LinkedIn ranked Austin the most popular city for newcomers in 2020.
Podcasting's $10-million man Joe Rogan and former Dawson's Creek star James Van Der Beek recently relocated from Los Angeles to the Austin area. Individuals, however, aren't the only ones following this migration pattern.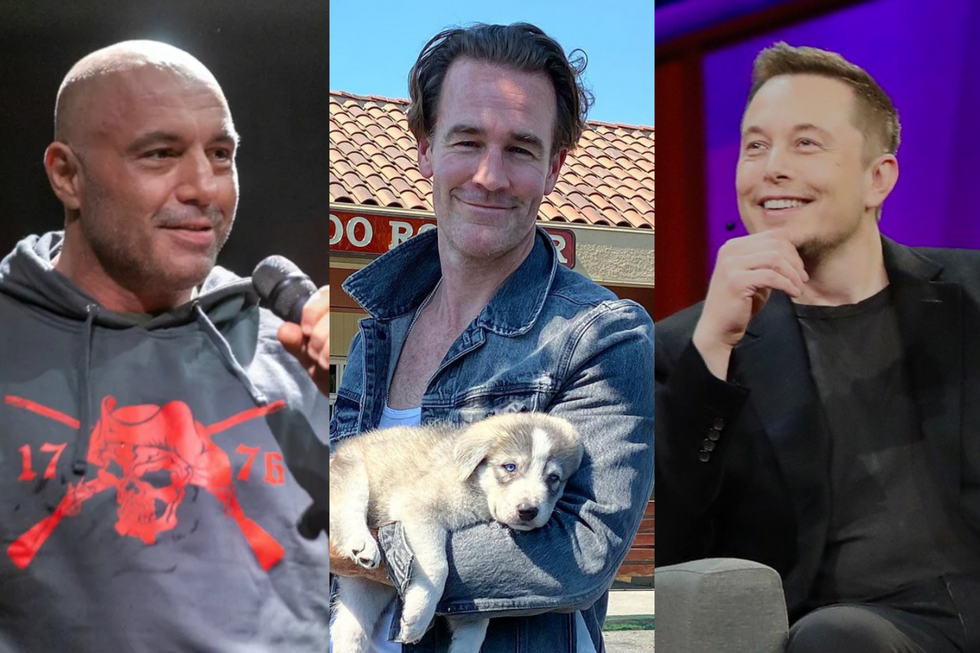 Joe Rogan and James Van Der Beek moved to Austin in 2020, while Elon Musk has been house-hunting after bringing the next Tesla Gigafactory to the area.
Lured by the state's business-friendly climate, Austin's existing workforce and cushy tax incentives, Tesla announced it would build a new Gigafactory in Southeast Travis County last summer, and CEO Elon Musk began house-hunting locally not too long after. Oracle recently relocated its headquarters from the Bay Area, and Samsung, whose U.S. headquarters are in San Jose, is reportedly mulling a $10 billion microchip plant in Austin.
"There already were trends toward remote work," said Margaret O'Mara, a history professor at the University of Washington and the author of "The Code," a history of Silicon Valley. "This year, there was this giant experiment at scale, which showed big tech companies in particular that they could operate in a different way."
Austin offers companies a sizeable labor pool and lower operating costs than the Bay Area. But it also matches some of Silicon Valley's tech-friendly attributes.
Both regions developed nascent tech industries during the Cold War, spurred by federal investment in defense spending and research universities—Stanford in California, the University of Texas at Austin here—followed by the emergence of microchip and then hard- and software companies, O'Mara explained.
But what drew tech companies to California starting in the 1960s and '70s has now been compromised by the success of those companies. "The Valley used to be attractive because it was relatively affordable," she said. "Now that no longer holds."
Austin, on the other hand, remains relatively affordable for people and companies moving from more expensive cities and states.
"We live in an era where there is quite great demand for living in cities," said Jacob Anbinder, a Ph.D. candidate in history at Harvard University where he is writing a dissertation on urban growth and the Democratic Party. "People often move to Austin because they are priced out of these wealthy, coastal cities."
This isn't necessarily good for Austin.
"It's always great to be on the high tech map, but there's challenges and costs," O'Mara said.
Another Texodus?
California may be a scapegoat for Austin's growing pains—Austin Mayor Steve Adler told the Los Angeles Times last year the "Californization of Texas is like a social media meme without a factual basis"—but there's no doubt that population growth has contributed to the city's affordability crisis and related issues.
Between 1990 and 2020, the median home price in the Austin-metro area increased more than five-fold from $71,000 to $370,000, according to the Texas Real Estate Research Center. Nationally, the median home price has increased less than three-fold, according to an analysis of Federal Housing Finance Agency data by the research firm DQYDJ.
State Republican leaders have weighed in.
When Texas Gov. Greg Abbott ran for reelection in 2018, his campaign website featured a "Don't California My Texas!" petition.
More recently, U.S. House Rep. Chip Roy, R-Austin, wrote an op-ed for Fox News about the city's homeless crisis. "As droves of Californians move to Texas for jobs, it appears they and their values are turning parts of Austin from merely 'weird' to potentially dangerous mirror images of failed California cities," he wrote.
Some residents feel similarly—and are considering moving elsewhere.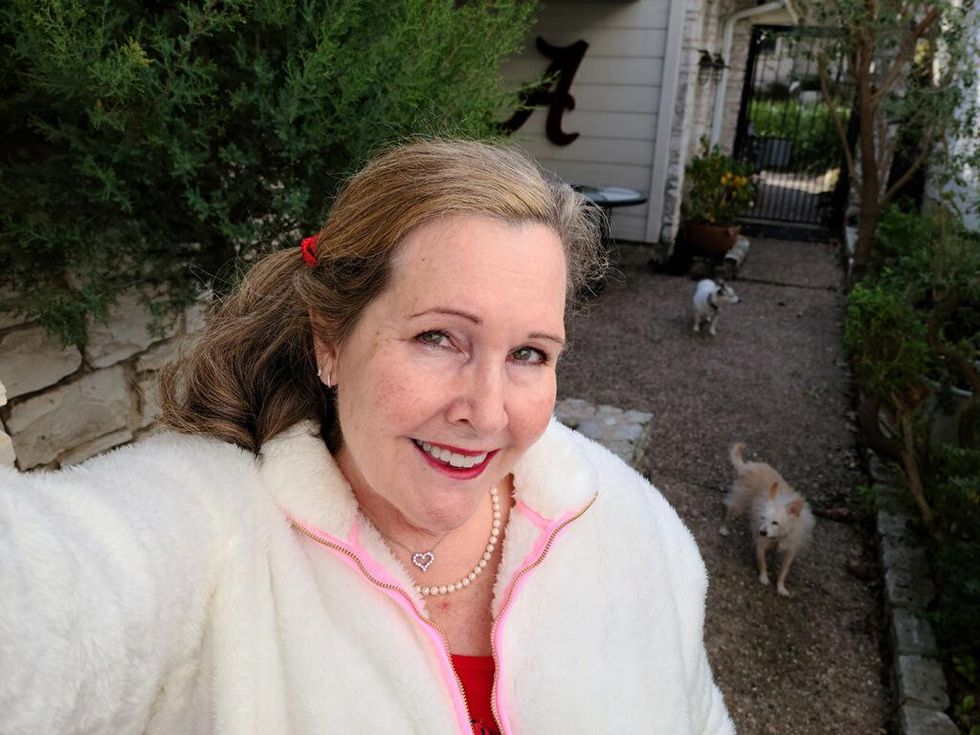 (Jill Klucher)
Jill Klucher has lived in the Northwest Hills neighborhood since 1992. Over the last five years, she has felt the impact of Austin's growth: more chain stores where there used to be local businesses, less green space as land is redeveloped to build more housing and a more visible homeless population.

"I think Austin's great, and I do love living here," Klucher said. "But there's probably a time that I'll leave."
Austin seems to have passed its fourth COVID peak, but public health leaders are already monitoring a new omicron-related variant that was recently detected in Texas.
Just as quickly as it came, the omicron variant that shuttered schools, businesses and holiday gatherings is finally receding, Austin-Travis County Health Authority Desmar Walkes said Friday. According to a University of Texas COVID-19 Modeling Consortium projections, the variant's caseload peaked on Jan. 9 in the Austin-Round Rock area.
But Austin Public Health is already looking to the new variation of it, dubbed the BA. 2 omicron variant, as it spreads to 40 countries including the U.S. Similar to the original "BA.1" omicron strain, the new variety shares most of omicron's characteristics but has 20 key mutations from the original. Walkes said the variant has over 80 mutations and appears to be more transmissible than the original omicron strain, though vaccines appear to behave similarly in protecting residents from serious complications.
The variant has been found in dozens of countries and is surpassing case numbers for the BA.1 omicron strain in Denmark, though researchers have so far found no difference in hospitalizations between the two omicron variants. The World Health Organization classifies all omicron strains as "variants of concern" but hasn't specified between the two.
Chief epidemiologist Janet Pichette said that while BA.2 will act similarly to its parent variant, the strain's transmissibility could cause a new spike in the area.
"We're at a critical point right now," Pichette said. "This new variant has been identified in Texas with three cases in the Houston area, so odds are that it's circulating around us right now."
For now, Pichette said cases are on the "downhill slide," while ICU admissions are expected to peak in the first week of February. With a 100% household transmission rate so far, Walkes said it's more crucial than ever to vaccinate children over five and protect other vulnerable members of the community.
"This new variant spreads more quickly and because of that we're going to see an impact on the general population," Walkes said. "It's going to find the vulnerable, and in this case it's going to affect the unvaccinated and those who cannot get vaccinated."
Whether you became a home chef when the pandemic began or have always enjoyed crafting delicious meals, it's undeniable that no home is complete without a cozy kitchen.
Not only do these luxurious homes have enviable amenities like natural light, sky-high ceilings and land to grow into, they also boast extraordinary kitchens. These are not your mom's kitchens—we're talking wine fridges, Miele appliances and wet bars.
Take a peek at these five gems on the market now.
In the South Austin Parten community, this castle-like four-bedroom, three-and-a-half bathroom stunner puts you just minutes from Austin, Dripping Springs and other nearby communities. Stark white and black contrasting features give the interiors a clean look, while a large curving staircase serves as a centerpiece for the ground floor. The chef's kitchen is spacious, facing the living room and multiple windows, and immediately draws the eye. Upstairs you'll find a spa-style bathroom, game room with a wet bar and Hill Country Views.
This listing is held by
Adam Zell and Lexie Zell.
This hyper-modern, 3,300-square-foot Scandinavian-styled home is a paradise for natural light in Hyde Park. With four bedrooms and three-and-a-half bathrooms spread across one story, the home rests on concrete columns to protect from extreme climate conditions. Inside, you'll find crisp, clean trim in the open-plan kitchen with built-in luxury appliances and a walk-in pantry. Lofty 12-foot ceilings and gigantic windows set the tone, with a wet bar and second living room for entertaining. When you retire to the master bedroom, enjoy a warm bath in the soaking tub or enjoy the multi-output shower.
This listing is held by Austin Stowell.
In the heart of Westlake, this stacked three-story new build is a sprawling 4,483 square feet with five bedrooms and four-and-a-half bathrooms. The home is centrally located and full of natural light, especially on the open concept first floor, which includes the kitchen, casual dining space and living area. The third floor has a bedroom and loft, perfect for the at-home worker.
This listing is held by Jen Templeton and Cheryl Albanese.
This 3,539 square foot, three-bedroom, three-and-a-half bathroom Tarrytown townhouse is newly remodeled but still holds on to its vintage charm. Bright white cabinets, a green accented island and quartzite countertops in the kitchen give the space a cheery feeling. Entering on the second floor, you'll have to walk downstairs to get to the bedrooms, which include ensuite baths and walk-in showers. The third level bonus room is the perfect place for an at-home office.
This listing is held by
Cindy Fowler
.
​Just outside Austin in the sleepy town of Wimberley, the Backbone Ridge Ranch is one of the city's most "iconic and pristine" properties. On nearly 50 acres of land, the house takes you into nature without getting too far from nearby cities. With 4,369 square feet, six bedrooms and six-and-a-half bathrooms, floor-to-ceiling windows effortlessly light the entire space. You'll feel like a celebrity chef while cooking in the kitchen, even more so entertaining from the outdoor kitchen and living space. The 33,000-gallon quarried limestone pool is perfect for those hot Hill Country summers!
This listing is held by
Nicole Kessler.