Get connected with our daily update
(Gail Glass)
Gail Glass and her husband moved to Austin from the Bay Area in 2017 to be closer to their daughter, who is a professor at the University of Texas. Now in her 70s, she lives in the Mueller neighborhood, which she likes because it reminds her of California, with its transit-friendliness and liberal politics, but without the high prices.
Glass has found Austinites to be welcoming—but she also learned not to mention where she moved from.
---
While house-hunting, a buyer turned down the couple's offer because they were from California. "Texas is for Texans," she said. "I've heard that a number of times."
Although the majority of people moving to Austin come from other cities in Texas, Californians are often blamed for the city's challenges. It's easy to understand Austin's appeal: relative affordability compared to cities such as San Francisco and Los Angeles, liberal local politics and—as an added bonus—no state income tax. But many Austinites feel that these new arrivals are jeopardizing the very benefits that drew them to the city in the first place.
A cautionary tale
Californians accounted for about 8% of all migration to the five-county Austin metro between 2014 and 2018, according to an Austin Chamber analysis of U.S. Census survey data. Although 2020 numbers are not yet available, there are some indicators that this trend has only been turbocharged by the pandemic. Just last month, LinkedIn ranked Austin the most popular city for newcomers in 2020.
Podcasting's $10-million man Joe Rogan and former Dawson's Creek star James Van Der Beek recently relocated from Los Angeles to the Austin area. Individuals, however, aren't the only ones following this migration pattern.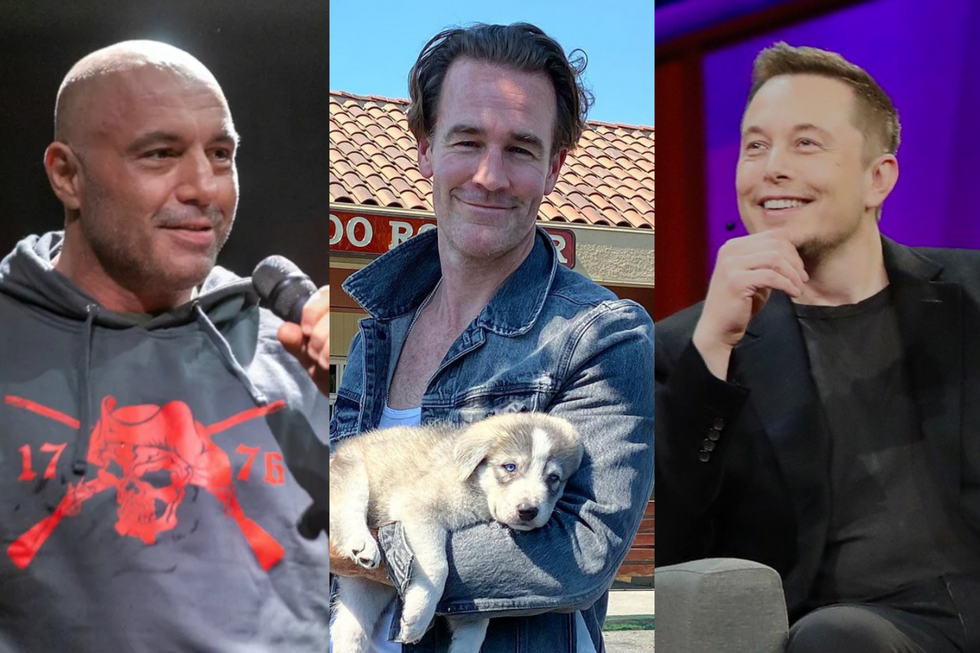 Joe Rogan and James Van Der Beek moved to Austin in 2020, while Elon Musk has been house-hunting after bringing the next Tesla Gigafactory to the area.
Lured by the state's business-friendly climate, Austin's existing workforce and cushy tax incentives, Tesla announced it would build a new Gigafactory in Southeast Travis County last summer, and CEO Elon Musk began house-hunting locally not too long after. Oracle recently relocated its headquarters from the Bay Area, and Samsung, whose U.S. headquarters are in San Jose, is reportedly mulling a $10 billion microchip plant in Austin.
"There already were trends toward remote work," said Margaret O'Mara, a history professor at the University of Washington and the author of "The Code," a history of Silicon Valley. "This year, there was this giant experiment at scale, which showed big tech companies in particular that they could operate in a different way."
Austin offers companies a sizeable labor pool and lower operating costs than the Bay Area. But it also matches some of Silicon Valley's tech-friendly attributes.
Both regions developed nascent tech industries during the Cold War, spurred by federal investment in defense spending and research universities—Stanford in California, the University of Texas at Austin here—followed by the emergence of microchip and then hard- and software companies, O'Mara explained.
But what drew tech companies to California starting in the 1960s and '70s has now been compromised by the success of those companies. "The Valley used to be attractive because it was relatively affordable," she said. "Now that no longer holds."
Austin, on the other hand, remains relatively affordable for people and companies moving from more expensive cities and states.
"We live in an era where there is quite great demand for living in cities," said Jacob Anbinder, a Ph.D. candidate in history at Harvard University where he is writing a dissertation on urban growth and the Democratic Party. "People often move to Austin because they are priced out of these wealthy, coastal cities."
This isn't necessarily good for Austin.
"It's always great to be on the high tech map, but there's challenges and costs," O'Mara said.
Another Texodus?
California may be a scapegoat for Austin's growing pains—Austin Mayor Steve Adler told the Los Angeles Times last year the "Californization of Texas is like a social media meme without a factual basis"—but there's no doubt that population growth has contributed to the city's affordability crisis and related issues.
Between 1990 and 2020, the median home price in the Austin-metro area increased more than five-fold from $71,000 to $370,000, according to the Texas Real Estate Research Center. Nationally, the median home price has increased less than three-fold, according to an analysis of Federal Housing Finance Agency data by the research firm DQYDJ.
State Republican leaders have weighed in.
When Texas Gov. Greg Abbott ran for reelection in 2018, his campaign website featured a "Don't California My Texas!" petition.
More recently, U.S. House Rep. Chip Roy, R-Austin, wrote an op-ed for Fox News about the city's homeless crisis. "As droves of Californians move to Texas for jobs, it appears they and their values are turning parts of Austin from merely 'weird' to potentially dangerous mirror images of failed California cities," he wrote.
Some residents feel similarly—and are considering moving elsewhere.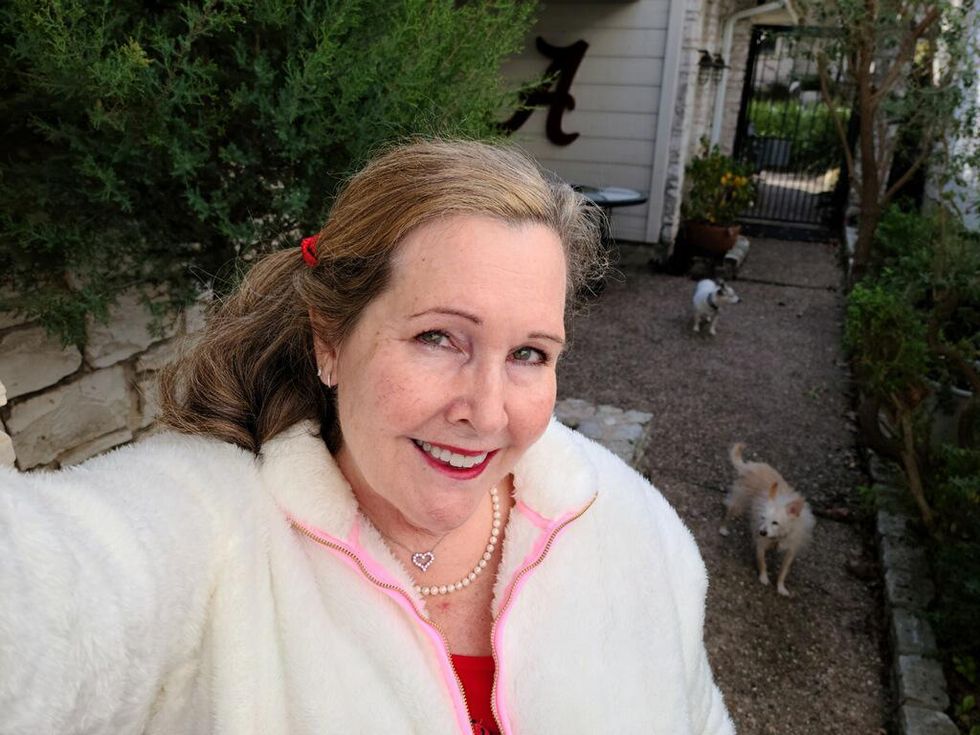 (Jill Klucher)
Jill Klucher has lived in the Northwest Hills neighborhood since 1992. Over the last five years, she has felt the impact of Austin's growth: more chain stores where there used to be local businesses, less green space as land is redeveloped to build more housing and a more visible homeless population.

"I think Austin's great, and I do love living here," Klucher said. "But there's probably a time that I'll leave."
Expect some whiplash this week, Austinites: with an expected high of 103 degrees, Monday is predicted to be the hottest day of the year, but a midweek cold front is on the way to bring that first glimpse of fall.
Austin-Bergstrom International Airport could see its first 100-degree temperature this year on Monday as temperatures citywide are expected to exceed this year's record of 102 degrees.
After a typical summery Tuesday with highs in the mid-90s, Wednesday will welcome the first signs of fall as a cold front drops lows into the 50s.
Expect more wind and a chance of rain come Tuesday with a 40% chance of scattered storms. The cold front, which should last through Friday, will bring drier, crisper air that could cause fire hazards on Wednesday.
Highs will be in the upper 80s and lows in the 50s and lower 60s for the front's final two mornings.
Around 75 dogs died in a fire Saturday night at Ponderosa Pet Resort in Georgetown, according to the Georgetown Fire Department, leaving dozens of owners to mourn the losses of their furry companions.
The fire department arrived on the scene less than five minutes after 911 calls started flooding in at 10:56 p.m. At their arrival, they found flames and clouds of smoke, according to GFD Chief John Sullivan.
Twenty-five firefighters were on the scene, hoping to save as many lives as possible, initially trying to open some ventilation and control the smoke, though they were unable to save any dogs. Sullivan said his heart goes out to the families of the victims of the fire.
"I've been doing this for 29 years and this is the first incident that I've had where we've lost so many pets," Sullivan said. "I hate to use that term because, to me, a pet is a lot more than a pet—it is the closest friend. I wish I could convey my internal emotions adequately. I just wish I could go back in time to make it better."
Families of the fallen pets, who are believed to have died from smoke inhalation, have created a memorial outside the pet resort's fence complete with flowers, photos, notes and beloved toys of their friends.
No people were discovered at the scene—Ponderosa's boarding policies state that the staff feels that pets sleep better at night when no employees are there, so the pets are left unattended at night.
The fire department is still working to discover what caused the fire. Despite fire and smoke damage to the inside, the outer metal exterior survived the blaze. Based on the type of construction and occupancy type, the building was not required to have a sprinkler system.
"Quite frankly, I view my personal pet as probably my closest confidant, friend and the one that doesn't judge, so my heart just breaks," Sullivan said.
The fire claimed the lives of dog duo Bunny and Clyde, leaving owners and newlywed couple Don and Pam Richard devastated and angry KXAN reports, saying they wouldn't have left the dogs had they known they would be left unattended at night.
The Richard family is planning to petition the city of Georgetown, making it so that animals in professional care are never left unattended again.
After months of speculation, a new report says political personality Beto O'Rourke is mulling a run for Texas governor that he will announce later this year.
Sources tell Axios the former congressman is preparing his campaign for the 2022 election, where he will likely vie for the position against incumbent Gov. Greg Abbott. The only other candidate that has announced he will take on Abbott for governor is former Texas GOP Chairman Allen West—no Democrats have announced they are running as of yet.
"No decision has been made," Axios reports David Wysong, O'Rourke's former House chief of staff and a longtime adviser, said. "He has been making and receiving calls with people from all over the state."
A new poll from The Dallas Morning News and University of Texas at Tyler shows O'Rourke is narrowing the gap between himself and Abbott's prospects for governor. In the poll, 37% said they'd vote for O'Rourke over Abbott, while 42% said they'd vote for Abbott.
Abbott has been in the hot seat due to his handling of COVID-19 and the signing of landmark legislation into law, including new abortion and voting rights laws; 54% of poll respondents voted they think the state is headed in the "wrong direction." Still, Texas hasn't had a Democrat as governor since the 90s.
O'Rourke's people-focused approach to the 2018 Senator race, which he lost to Sen. Ted Cruz, gave him a widespread following and many hoped he'd throw his hat into the ring since he said he was considering it earlier this year.
"We hope that he's going to run," Gilberto Hinojosa, the state chair of the Democratic Party, told Axios. "We think he'll be our strongest candidate. We think he can beat Abbott because he's vulnerable."