Get connected with our daily update
(Gail Glass)
Gail Glass and her husband moved to Austin from the Bay Area in 2017 to be closer to their daughter, who is a professor at the University of Texas. Now in her 70s, she lives in the Mueller neighborhood, which she likes because it reminds her of California, with its transit-friendliness and liberal politics, but without the high prices.
Glass has found Austinites to be welcoming—but she also learned not to mention where she moved from.
---
While house-hunting, a buyer turned down the couple's offer because they were from California. "Texas is for Texans," she said. "I've heard that a number of times."
Although the majority of people moving to Austin come from other cities in Texas, Californians are often blamed for the city's challenges. It's easy to understand Austin's appeal: relative affordability compared to cities such as San Francisco and Los Angeles, liberal local politics and—as an added bonus—no state income tax. But many Austinites feel that these new arrivals are jeopardizing the very benefits that drew them to the city in the first place.
A cautionary tale
Californians accounted for about 8% of all migration to the five-county Austin metro between 2014 and 2018, according to an Austin Chamber analysis of U.S. Census survey data. Although 2020 numbers are not yet available, there are some indicators that this trend has only been turbocharged by the pandemic. Just last month, LinkedIn ranked Austin the most popular city for newcomers in 2020.
Podcasting's $10-million man Joe Rogan and former Dawson's Creek star James Van Der Beek recently relocated from Los Angeles to the Austin area. Individuals, however, aren't the only ones following this migration pattern.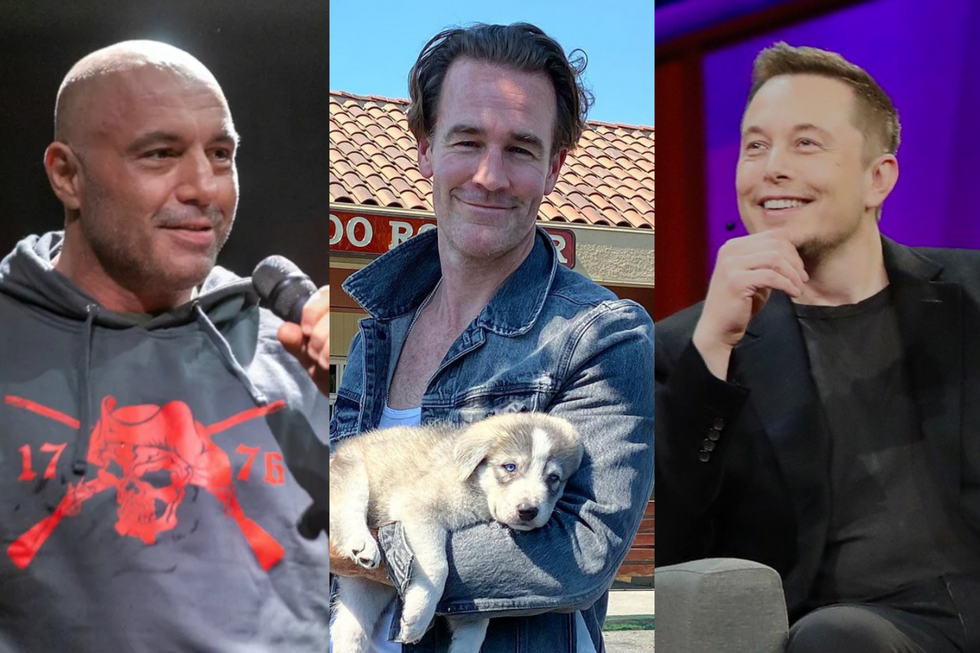 Joe Rogan and James Van Der Beek moved to Austin in 2020, while Elon Musk has been house-hunting after bringing the next Tesla Gigafactory to the area.
Lured by the state's business-friendly climate, Austin's existing workforce and cushy tax incentives, Tesla announced it would build a new Gigafactory in Southeast Travis County last summer, and CEO Elon Musk began house-hunting locally not too long after. Oracle recently relocated its headquarters from the Bay Area, and Samsung, whose U.S. headquarters are in San Jose, is reportedly mulling a $10 billion microchip plant in Austin.
"There already were trends toward remote work," said Margaret O'Mara, a history professor at the University of Washington and the author of "The Code," a history of Silicon Valley. "This year, there was this giant experiment at scale, which showed big tech companies in particular that they could operate in a different way."
Austin offers companies a sizeable labor pool and lower operating costs than the Bay Area. But it also matches some of Silicon Valley's tech-friendly attributes.
Both regions developed nascent tech industries during the Cold War, spurred by federal investment in defense spending and research universities—Stanford in California, the University of Texas at Austin here—followed by the emergence of microchip and then hard- and software companies, O'Mara explained.
But what drew tech companies to California starting in the 1960s and '70s has now been compromised by the success of those companies. "The Valley used to be attractive because it was relatively affordable," she said. "Now that no longer holds."
Austin, on the other hand, remains relatively affordable for people and companies moving from more expensive cities and states.
"We live in an era where there is quite great demand for living in cities," said Jacob Anbinder, a Ph.D. candidate in history at Harvard University where he is writing a dissertation on urban growth and the Democratic Party. "People often move to Austin because they are priced out of these wealthy, coastal cities."
This isn't necessarily good for Austin.
"It's always great to be on the high tech map, but there's challenges and costs," O'Mara said.
Another Texodus?
California may be a scapegoat for Austin's growing pains—Austin Mayor Steve Adler told the Los Angeles Times last year the "Californization of Texas is like a social media meme without a factual basis"—but there's no doubt that population growth has contributed to the city's affordability crisis and related issues.
Between 1990 and 2020, the median home price in the Austin-metro area increased more than five-fold from $71,000 to $370,000, according to the Texas Real Estate Research Center. Nationally, the median home price has increased less than three-fold, according to an analysis of Federal Housing Finance Agency data by the research firm DQYDJ.
State Republican leaders have weighed in.
When Texas Gov. Greg Abbott ran for reelection in 2018, his campaign website featured a "Don't California My Texas!" petition.
More recently, U.S. House Rep. Chip Roy, R-Austin, wrote an op-ed for Fox News about the city's homeless crisis. "As droves of Californians move to Texas for jobs, it appears they and their values are turning parts of Austin from merely 'weird' to potentially dangerous mirror images of failed California cities," he wrote.
Some residents feel similarly—and are considering moving elsewhere.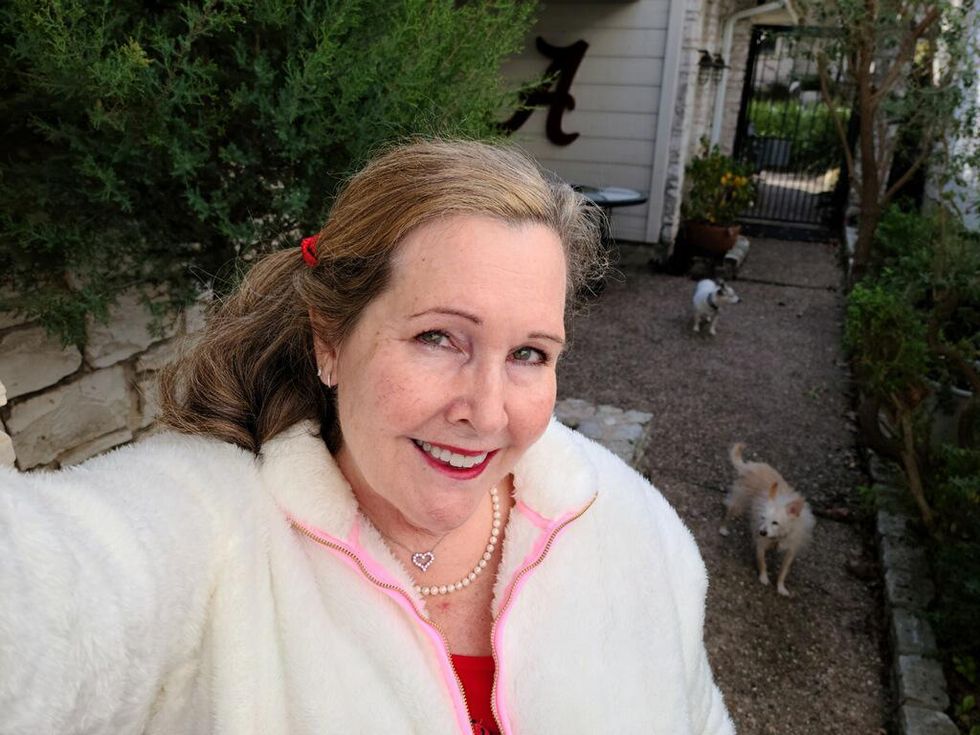 (Jill Klucher)
Jill Klucher has lived in the Northwest Hills neighborhood since 1992. Over the last five years, she has felt the impact of Austin's growth: more chain stores where there used to be local businesses, less green space as land is redeveloped to build more housing and a more visible homeless population.

"I think Austin's great, and I do love living here," Klucher said. "But there's probably a time that I'll leave."
Concerning levels of cylindrospermopsin were discovered on Sept. 22 after a person got sick and samples were sent to get tested on Sept. 9. Signs will be posted at access points to Sculpture Falls that people and their pets should not injest or swim in the water.
Unlike the harmful algae making dogs sick in parts of Lake Travis and Lady Bird Lake in past summers, these toxins are found in the water, the city says. Barton Creek visitors are asked to avoid stagnant water especially.
The toxins also result in different health effects than the harmful algae in Lady Bird Lake, including liver and kidney damage. If exposed, people can feel:
Fever
Headache
Vomiting
Bloody diarrhea
If exposed, people should seek medical attention and report it to 311.
TinyFest Texas 2021
When: 10 a.m. Saturday – 5 p.m. Sunday
Where: Jourdan-Bachman Pioneer Farms, 10621 Pioneer Farms Drive
What: Tour tiny houses, van converstions, shipping container homes and more at this year's TinyFest. Grab tickets here for a weekend of speakers, workshops and panel discussions plus live music, food and more!

Fierce Whiskers Grand Opening
When: 12 p.m. Saturday
Where: Fierce Whiskers, 5333 Fleming Court
What: Fan of whiskey? Come along to the free grand opening of Fierce Whiskers Distillery's new tasting room. Enjoy bites from a food truck, oysters, musical performances and a raffle.

Austin Summer Carnival
When: 6 p.m. Saturday – 2 a.m. Sunday
Where: The Venue ATX, 516 East 6th St.
What: Don your dancing outfit for this carnival that celebrates the African heritage with Brazilian, Latin and Caribbean rhythms in Austin. Snag your tickets here.

Beginner's Succulent Arrangement and Planting
When: 3 p.m. – 4 p.m. Sunday
Where: Succulent Native, 5501 North Lamar Blvd.
What: Calling all first-time planters: Get your hands dirty and learn about succulent and cactus arrangement and care. No tools required! Grab your tickets here.