Get connected with our daily update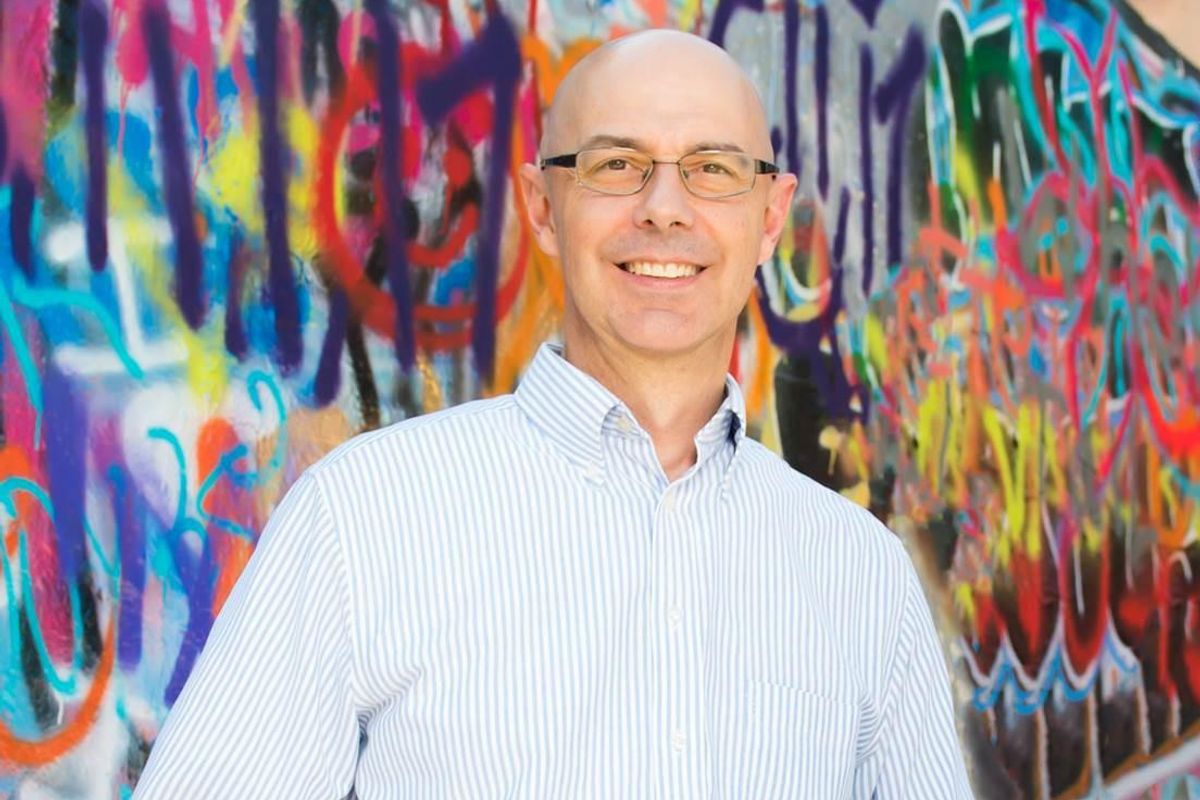 One by one, millionaires and tech giants—and all their employees—have made Austin home. In fact, in 2020, Austin topped LinkedIn's list of cities that gained the most newcomers.
So, what's all the fuss about Austin from West Coast tech stars?
---
In short, it's friendly business climate, low taxes and workforce, says Texas Gov. Greg Abbott when he welcomed software giant Oracle to the state. But it's more than that, as Austonia found out by talking with multiple techies who've moved to Austin.
For business reasons or not, the trend of moving to Austin has moved electric vehicle manufacturer Tesla and possibly richest man Elon Musk, DropBox CEO Drew Houston, hardware producer Hewlett Packard Enterprises, and venture capital firm 8VC, among others, in 2020 alone.
Between business and lifestyle, techies have found there's no place like Austin.
Business-friendly culture
Years ago, local techie Frank Coppersmith predicted tech would eventually flee the Bay Area.
Coppersmith was a factory production manager for a San Jose, California technology company focused on the semiconductor manufacturing supply chain. Prompted by the semiconductor sector's move outside of the area, he followed suit, landing in Round Rock in 2005. He now is the CEO of software development company, Smarter Reality, located in the Domain.
"As much as I liked California, it was clear that the direction of the way the industry was moving and the way California was moving, that there would just be more opportunity elsewhere," Coppersmith said.
Austin's relationship with tech can be traced back to the 1950s, when Austin sought to become a technology town in an effort to replace the city's reliance on oil jobs. IBM relocated its Selectric typewriter facility to Austin in 1963, followed by Texas Instruments in 1967 and Motorola in 1974, and the city eventually grew its own giant in 1984, Dell Computers. Like a ripple effect, big names have attracted more names to follow, with some of the biggest arriving in 2020.

Austin Technology Council CEO Amber Gunst says the state's "business-friendly" culture is an attractive draw, not just due to the lack of a state income tax but for how its local and state governments foster the growth and expansion of new and existing companies.
"That's not the case in California, especially in the Bay Area," Gunst said.
According to Gunst, the pandemic has exacerbated the migration of tech companies into Austin, with Bay Area and East Coast employers permitting staff to work anywhere. Gunst's group is a resource for new transplants, helping tech workers transition through the organization's job board and member connections, she said.
"That's the one difficulty that we face right now," she said. "Without being able to physically come together, we do have people who feel a bit isolated when they first move here and try to meet new people."
Living in paradise
California-native Adam Prishtina was prompted to move to Austin by the quality of life Central Texas offers. The Athena Health tech executive was living with his wife and one-year-old son in a 1,200-square-foot apartment in the heart of San Francisco in 2015.
"We said, 'this is crazy,'" Prishtina said. "We should look at an opportunity to be able to live in a house with a front yard and a back yard, to just have room for the family to grow and expand."
His Circle C neighborhood reminds him of Los Gatos, a wealthy Northern California suburb Prishtina couldn't have easily afforded, with his current 3,600-square-foot home he estimated to be priced upwards of $3 million there instead of the $500,000 he paid.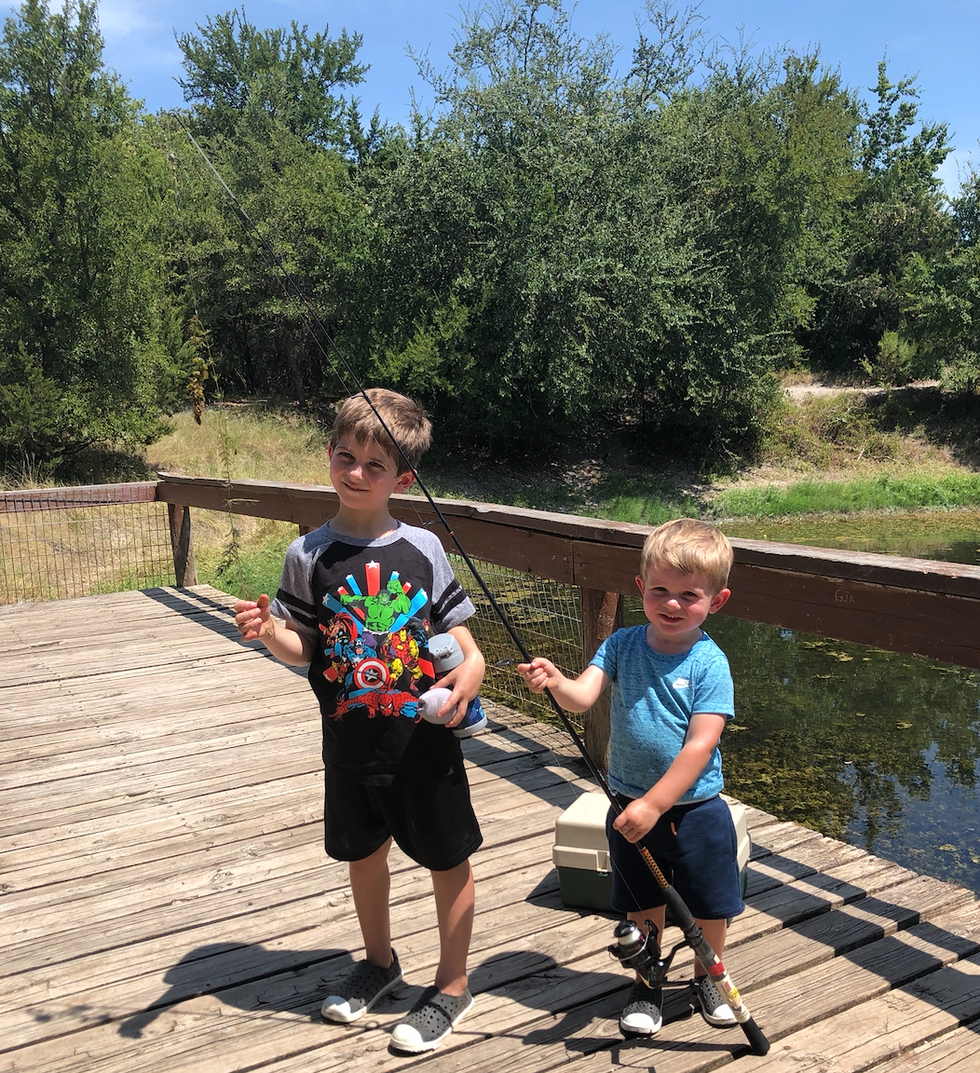 Tech exec Adam Prishtina's young sons enjoy fishing on a sunny day in Austin's Circle C neighborhood. The San Francisco-native moved to the area in 2015, prompted by a better quality of life. (Adam Prishtina)
And the same goes for technical writer Joyce Fee, who thinks of Central Texas life as "paradise."

Fee worked in the technology field for about 25 years when she considered moving, prompted by worsening traffic, skyrocketing cost of living and deterioration of public schools.
After a visit to Austin, she and her partner looked for houses in the area online, seeking privacy, a pool and a five-minute walk to the lake. With some trepidation, they chose the Hill Country.
"We were afraid because we are a gay couple and we thought, 'Oh, man, are we going to go to Texas and get murdered or something like that,'" she said. "I remember those first few months, the neighbors were so warm and welcoming, (asking), 'How y'all doing.'"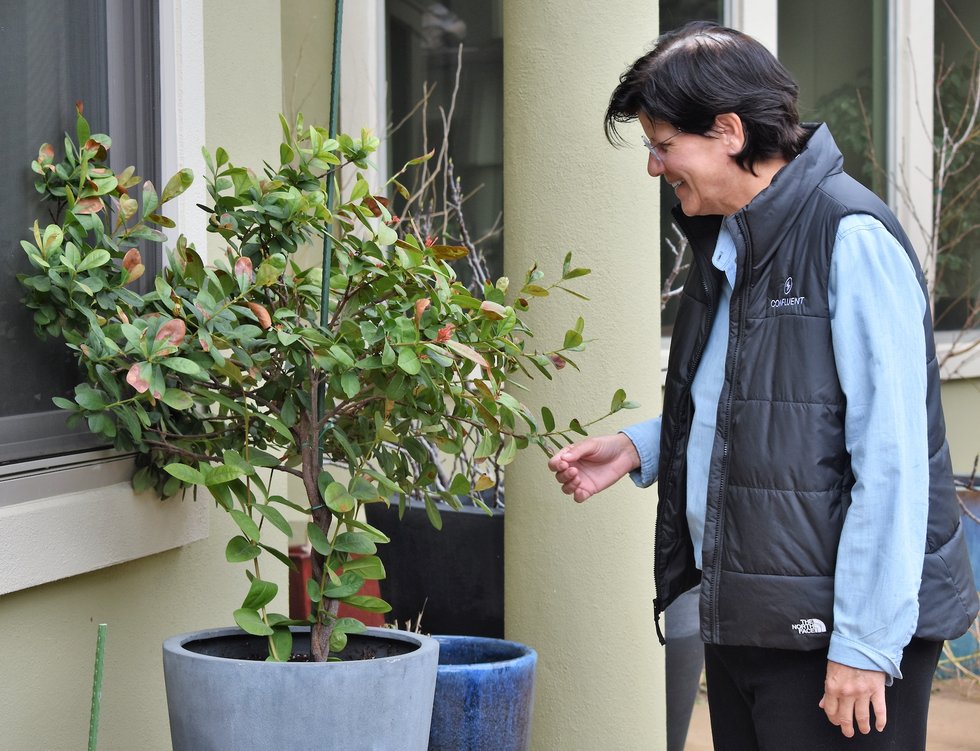 For California-transplant Joyce Fee, Central Texas is "paradise," given its lower cost of living and quality of life. (Leslee Bassman)
Transitioning

Both Prishtina and Fee said they've encountered local folks who weren't inclined to roll out the welcome mat for the former West Coast residents. Chastised for raising city property taxes, pricing out longtime residents from their homes, Prishtina suggested West Coast transplants make themselves more approachable.
"If they get to know you, then that's going to reduce the stereotypes native Austinites have about Californians who move here," Prishtina said.
Lakeway resident Malur Narayan, who works for an Austin-based global consulting firm, offers advice to California techies who might encounter differences in the cuisine, culture and politics of their adopted state.
"The key advice (to newcomers) is to adapt because Texas is not California," Narayan said. "Take the best of what you have and offer it here."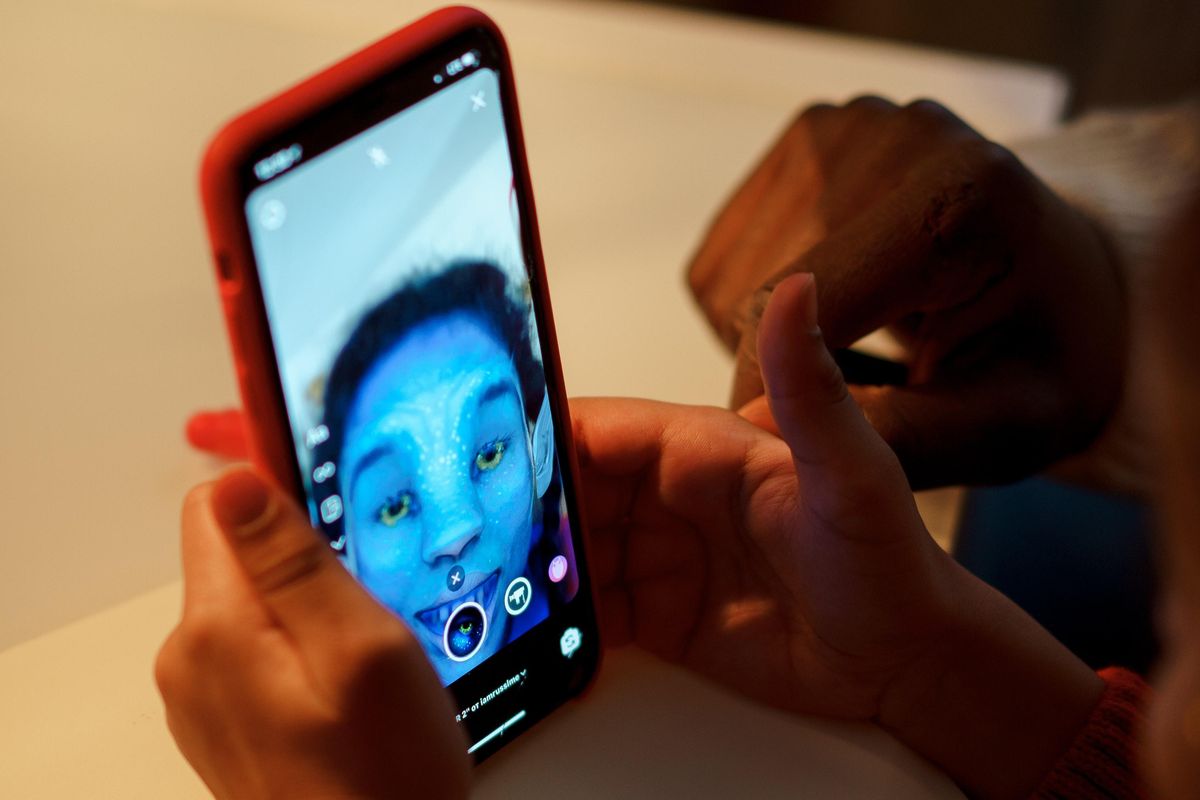 Some of your favorite Instagram filters can't be used in Texas anymore and Austinites are sounding off on social media.
Meta, Facebook and Instagram's parent company, announced on Wednesday that certain filters would no longer be available in Texas.
The change is a result of Texas Attorney General Ken Paxton's lawsuit against Meta, alleging the company uses facial recognition technology that violates laws in Texas. A release from Meta says it stopped using facial recognition tech in November 2021 and denies Paxton's allegations.
Some Austinites bemoaned the shift, saying some of their favorite filters were now unavailable.
But more often than not, locals joked about the ban.
And some in-between chose to show off some natural beauty.
Finally, some are trying to cash in on the opportunity.
Meta said it plans to create an opt-in system for both Texas and Illinois residents, who are facing the same issues.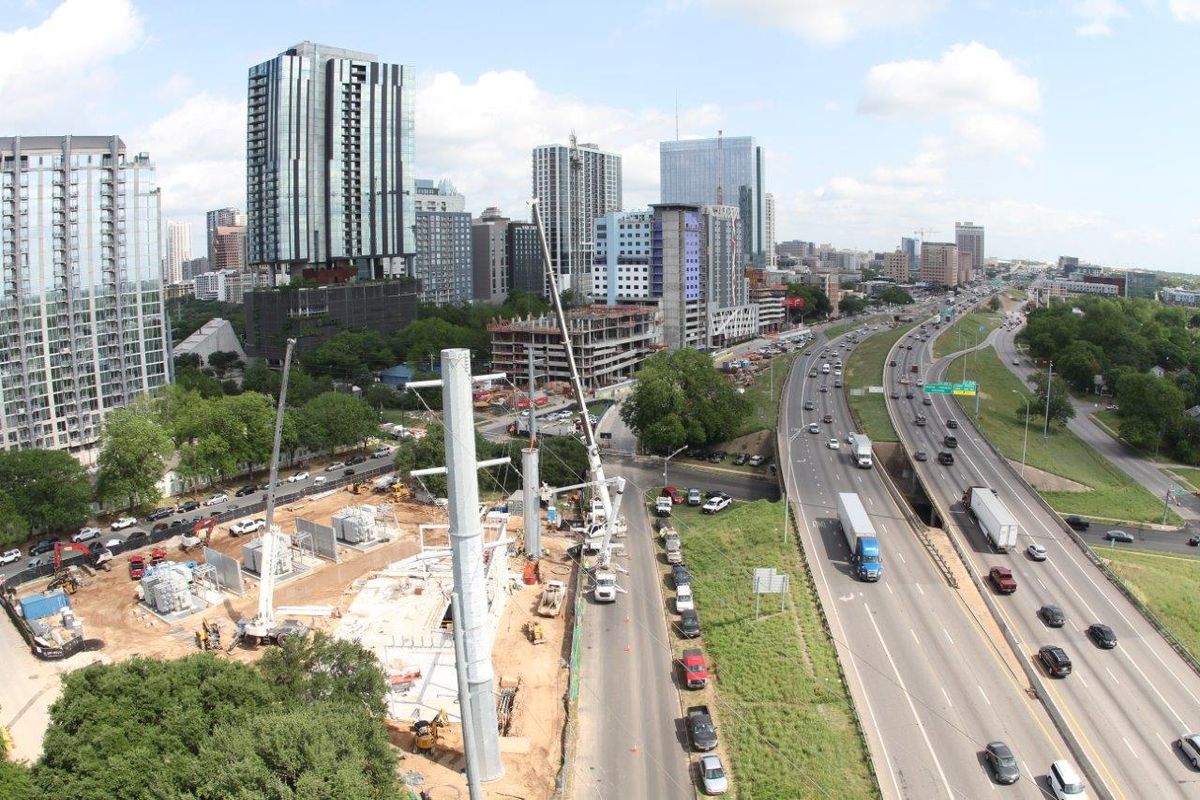 Power demand is forecast to push within 600 megawatts of the Electric Reliability Council of Texas' capacity Friday afternoon as a record month of heat continues.

Demand for the statewide power grid hit over 65,000 Mw at 5 p.m., just under the capacity the grid can handle. ERCOT announced approximately 2,900 Mw of power was lost on Friday due to six power generation facilities tripping offline. At 5 p.m. it said all reserve generation resources available are operating. Texans have been asked to conserve energy.
Inbox: ERCOT says "six power generation facilities tripped offline resulting in the loss of approximately 2,900 MW of electricity. At this time, all reserve generation resources available are operating." Asks Texans to conserve power... pic.twitter.com/g6LxJlHlop
— Forrest Wilder (@Forrest4Trees) May 13, 2022
As the power grid threatens to buckle under the weight of consumers, record-breaking heat continues to push up demand. Austin is currently in the hottest May on record, with temperatures averaging at 82 degrees—eight degrees higher than average—at Austin's Camp Mabry.

And Austin is expected to have another triple-digit onslaught next week, with temperatures peaking at highs of 100 degrees Friday and Saturday. As a result, demand could peak Monday, with forecast demand expected to reach a May record of 70,758 Mw. The previous record was 67,265 in 2018, while ERCOT's all-time high was 74,820 Mw in August 2019.
While ERCOT has not yet seen a heat surge reminiscent of 2021's Winter Storm Uri, power outage woes became all too real for around 3,600 southeast Austinites Saturday as Austin Energy put on a last-resort power pause from around 3:30 to 7:30 p.m.
The outage was a culmination of many factors—from near-100 degree heat to unfortunately-timed maintenance checks and growth in the Bluff Springs area. The result was an overheating circuit that needed relief fast.
"It was related to high usage overloading one circuit at a time when some of our infrastructure was still undergoing maintenance in preparation for the months to come," Austin Energy spokesperson Matt Mitchell told Austonia. "So it was a very unique set of circumstances that we do not see repeating itself."
Mitchell said that all seasonal maintenance is complete and that Austin Energy will open a new power substation in Bluff Springs this June. The organization also said the issue had nothing to do with ERCOT, which released a statement assuring consumers that power was not threatened during that time.
ERCOT also told Austonia before 5 p.m. that it "projects there will be sufficient generation to meet demand for electricity" on Friday. It then informed the public about the energy loss due to a power trip.