Get connected with our daily update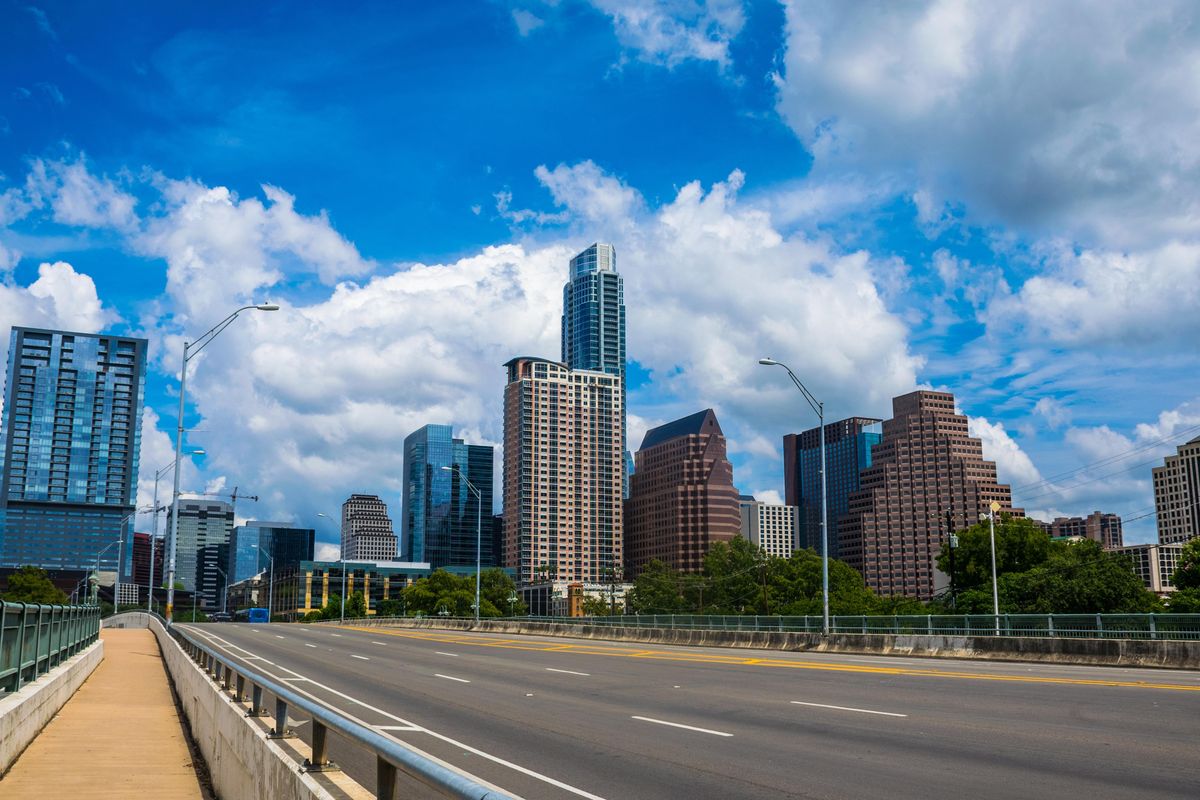 The California exodus has made headlines for several years now, and even more recently, with thousands of West Coasters seeking tax relief, less-expensive real estate and a simpler lifestyle in Texas' capital city.
However, a California man's scathing review of Austin, which was published in Business Insider on Wednesday, reveals that some are less than satisfied with their move.
---
In Brett Alder's piece, the sales executive cites "punitive, militaristic" public schools, "oppressive" heat, "reptilian brain terrible" Austin drivers, and a "monoculture" as some of the reasons he moved from California to Texas—and back again.
The one similarity? Alder said that the only thing Austin had in common with California was the one he tried to escape: a high cost of living.
Alder wrote his op-ed as a warning to Californians like himself who had visited the city but found it wasn't the right fit.
"I had visited Austin several times, and everyone was super cool," Alder told Austonia. "I attended great restaurants in Austin, I experienced generally good weather, so I guess I was surprised at some the things I didn't expect before going there."
In the op-ed, Alder admits that he upgraded his home in the move, doubling his square-footage and adding in a pool for relatively the same price. However, cheap housing was unable to mitigate sky-high living expenses. With a $400 monthly power fee, Alder said his family was still "uncomfortable" and that San Diego's water charges were "cheaper during a drought... from two states away."
Despite coming from sunny California, Adler also complained about Austin's heat and humidity.
And the "annoying cold." While Austin's rain makes the "greenery look great," Adler said it did not make up for allergies, mosquitoes and quickly spoiling food.
To add to the heat problem, Alder said that lack of public land made the bunch feel even more "cramped and cooped up." Even Enchanted Rock was not immune to the family's distaste and was dubbed "Disenchanted Rock" after a weekend misadventure. Travel was also a no-go, as getting "anywhere interesting" involved flying expenses or several hours of driving.
Finally, Alder's general dislike of the people and culture was enough to drive the family back to the Golden State. Although he ran into Matthew McConaughey at a flag football game and met some "very wonderful, friendly people," many others he was less impressed with. Alder found service to be worse than anywhere he's been and said even the "car washes were lame."
Austin's general culture, according to Alder, was a "monoculture that doesn't even seem to be aware of its own blandness." Older, native Texans tended to fit seemingly negative stereotypes, and networking by "attending the local high school football game with the guys" was not his cup of tea. He disapproved of the area's public schooling as well and compared the school his three children attended to a "micro-managed military academy."
The post was actually posted to a medium blog by Alder in 2016 as a way of venting about his complaints and giving Californians advice.
Five years later, the piece was tweeted out and later picked up by Business Insider. Texans across the state were up in arms about the op-ed, with Austin Instagram account 365thingsaustin posting, "Headline should read: Culturally Unaware Douchebag Doesn't Make Friends in Austin, Blames City."
Alder said in his interview with us, he actually has enjoyed some of the jabs Texans have given him.

"A lot of people have blown me up in very clever, witty fashion, which I greatly appreciate," Alder said.
Alder said that the post was more of a reminder to himself to not move back to Austin than a diss at the city itself and that he would have included the positives if he knew it would get traction.
"I never knew that that piece was going to blow up, that it would be read by people all over Texas," Alder said. "I didn't include the positive stuff, like how our neighbors left us brownies or invited us to New Year's parties, or things like that."
Although Alder was ultimately against the Californian Texodus, many Californians have stated that the opposite is true.
Austonia spoke with multiple newer Austinites this month that said they really enjoyed their new way of life in Austin. California native Adam Prishtina said he was surprised at the upgrade in the quality of life his family was able to afford upon moving to Austin.
"We said, 'this is crazy,'" Prishtina said. "We should look at an opportunity to be able to live in a house with a front yard and a back yard, to just have room for the family to grow and expand."
Technical writer Joyce Fee said that her new Austin neighbors were both friendly and accepting to her and her partner.
"We were afraid because we are a gay couple and we thought, 'Oh, man, are we going to go to Texas and get murdered or something like that,'" Fee said. "I remember those first few months, the neighbors were so warm and welcoming, (asking), 'How y'all doing.'"
In hindsight, Adler said he understands some criticisms he is receiving and that ultimately his personal values may have gotten in the way of the best experience.
"Some of the criticism I'm getting is that, 'How could Californians have not known this about Texas before you moved here,' and that's totally legitimate criticism," Alder said. "I think Texans understand their state and the advantages of their state much better than Californians do. I think that's a big part of it, and I think another part of it was a lack of fit."
Whether Alder's experience truly was shaped by Austin's flaws or was just not the best match, the Californian's views on Texas' capital city are certainly not universal.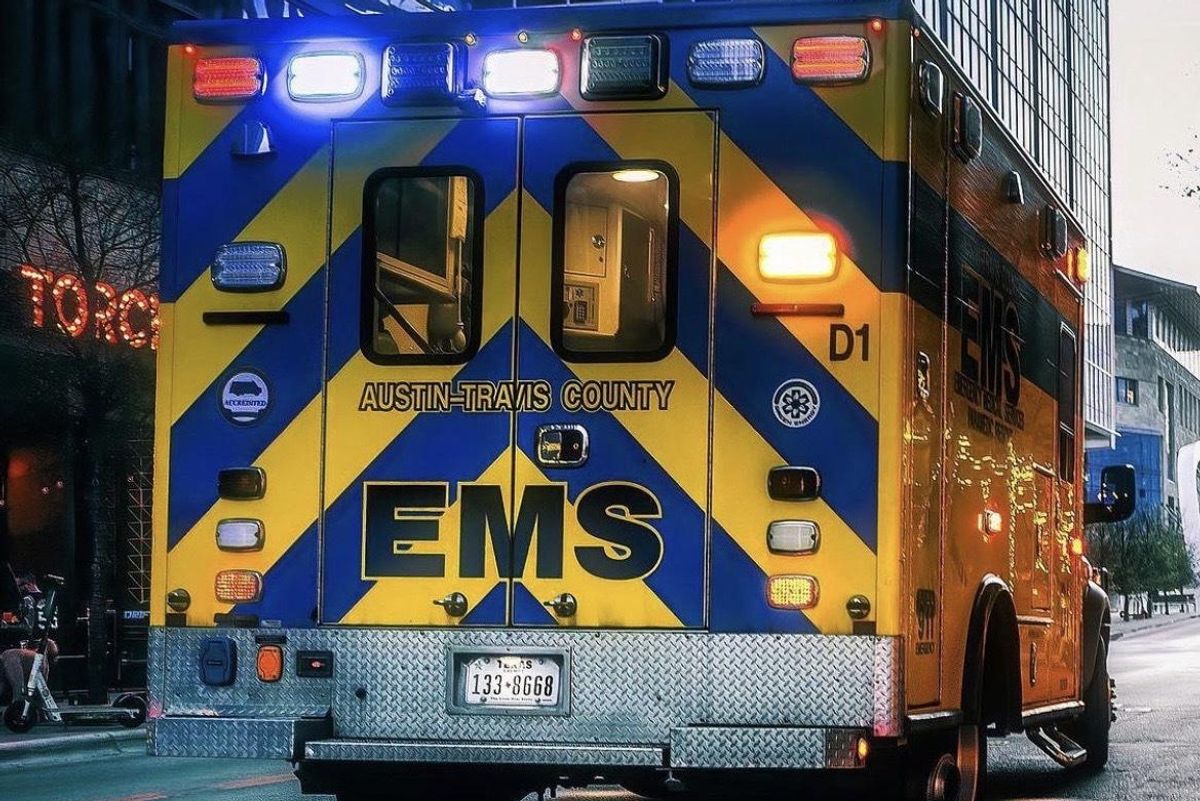 Austin-Travis County EMS responded to a major car wreck involving multiple vehicles and a semi-truck along I-35 Wednesday morning.
The crash occurred at 12100 North I-35 going south, according to ATCEMS, with a total of 12 people involved, including one minor. Four were transported to the hospital with three declared trauma alerts. Another four people refused EMS transport.
None of the transports are expected to have life-threatening injuries.
At 9 a.m., I-35 was blocked off from Yager Lane to Braker Lane.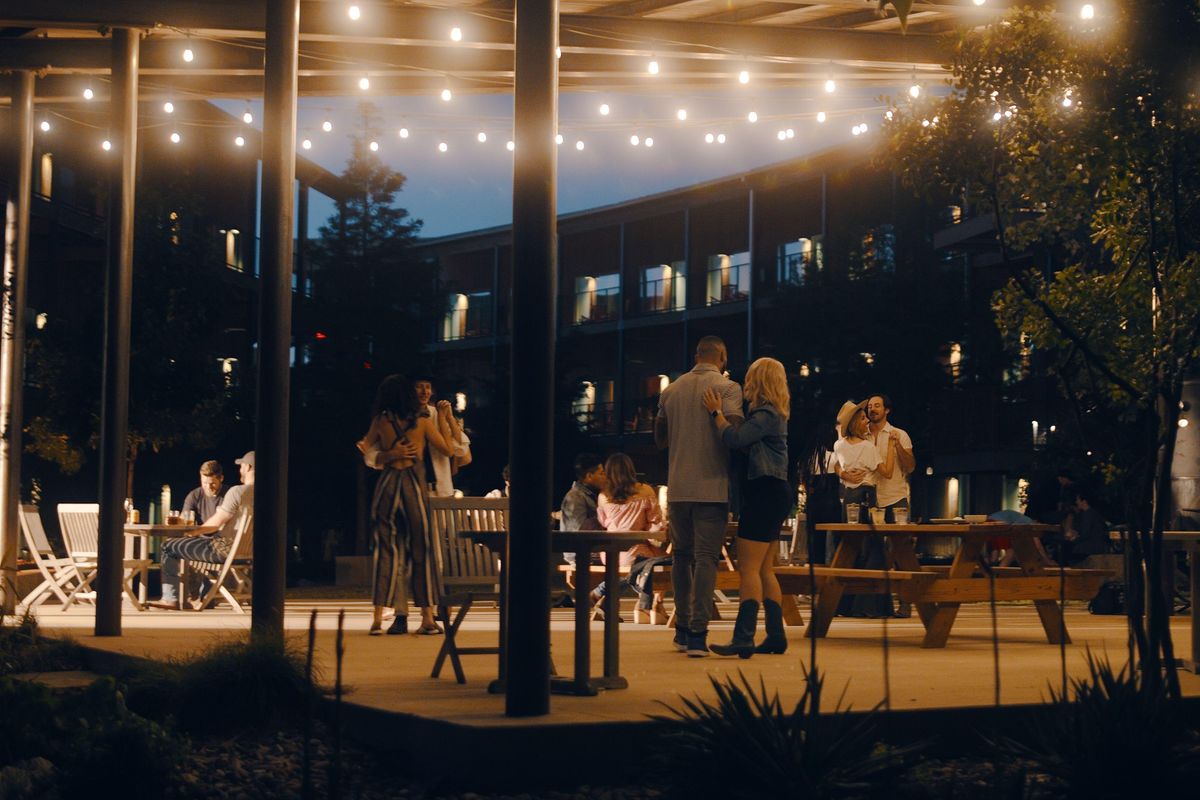 Live music and beer? Say no more. With a location in Austin, and others throughout Texas, the court hotels by the Valencia Hotel Group have a new offering for weekend stays: Live Music & Longnecks.
Enjoy live music all weekend long and check out the hotels' state-of-the-art amenities between sets. Make a splash in the pool, enjoy outdoor fire pits, or challenge your friends in a yard game while enjoying a weekend full of live music! Did we mention the package includes deluxe accommodations and a bucket of beer? Oh, and if you needed more convincing, this pet-friendly hotel means the whole family can join in on the fun.
The hotels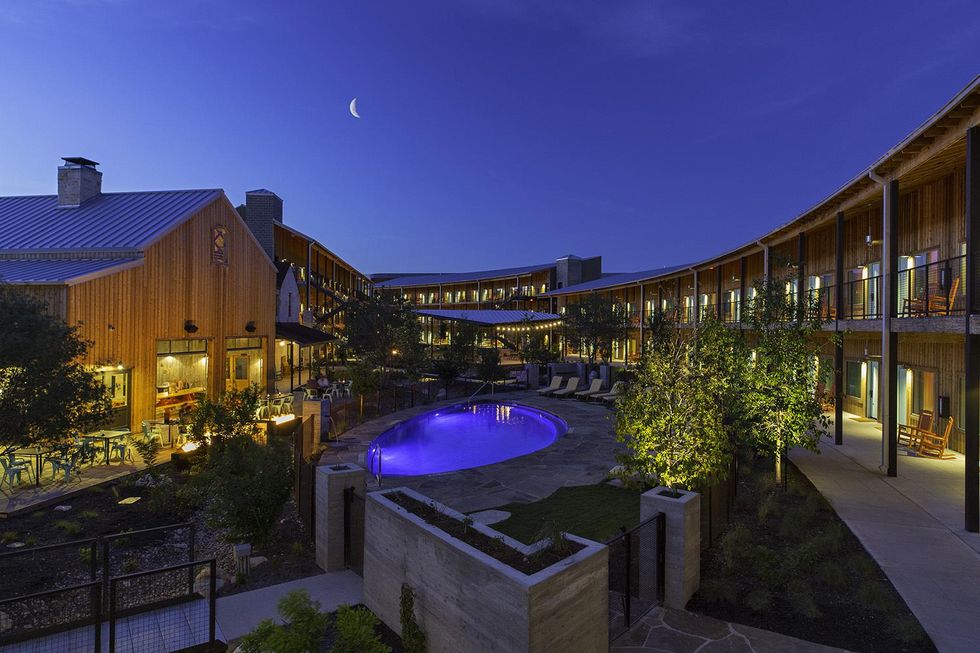 Explore any of the Court Hotels by Valencia Hotel Group for a memorable escape. Each property offers a unique experience remnant of yesteryear but with all of the modern amenities that make for a fun and comfortable stay. With acres of landscaped courtyards, relax and unwind in an outdoor environment perfect for doing everything or absolutely nothing at all. With locations in Austin, College Station, Irving, and Lubbock your urban retreat has never been so close.
The music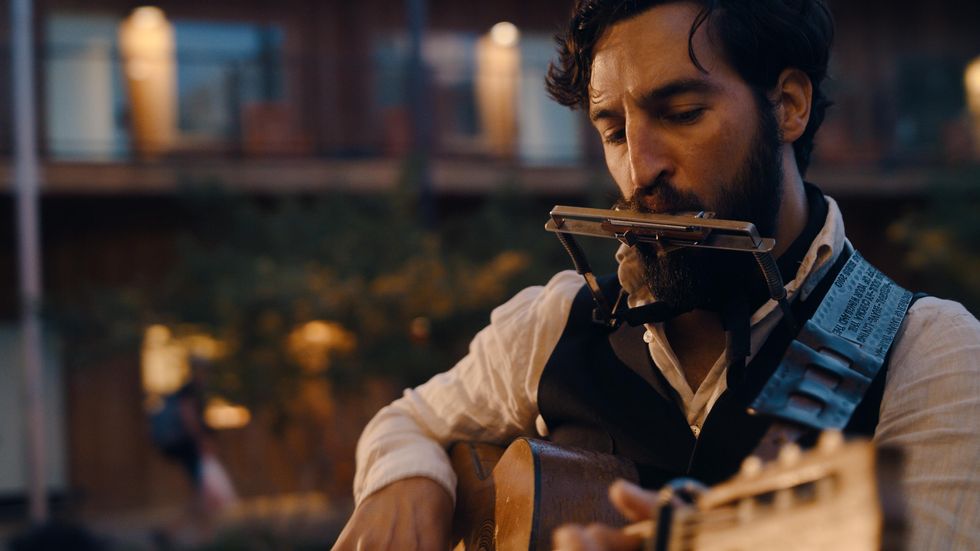 Locals and travelers alike are invited to enjoy the deep roots of Texas music all summer long with a robust lineup of live performances. From the banks of the San Antonio Riverwalk to Irving's manicured streets, Valencia's hotels are a place to gather and reconnect, offering uniquely Texan settings for the weekly performances.
"We're proud of the community we've fostered among Texas musicians and the many rising stars who perform at our properties," says Amy Trench, corporate director of brand marketing & PR for Valencia Hotel Group.
In Austin, you can catch good ol' fashioned Texas country by Drew Moreland and Clayton Gardner, bluegrass by Reagan Quinn, and much, much more.
With unique programming at each of Valencia's properties, there's something for everyone to enjoy all summer long.
The perks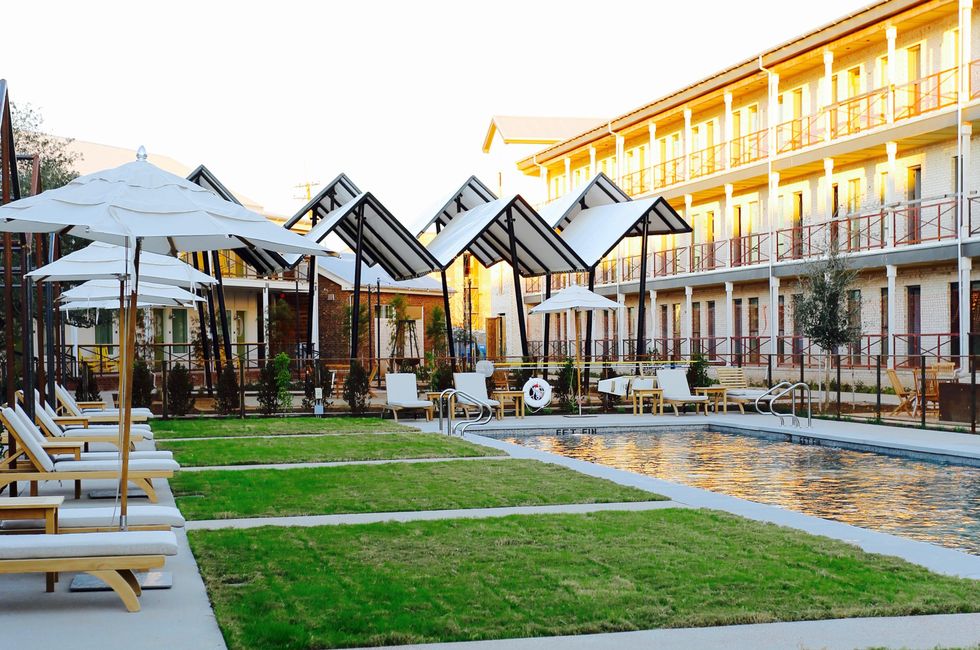 If you're a Valencia Hotel Group Rewards member, the perks are plentiful. Enjoy up to 10% off the Best Available Rate, and for a limited time, members can save up to 15% off a stay of 2 nights or more, for select stays in 2022.
But that's really just the beginning. At select locations, you can enjoy discounts on weeknight stays, a complimentary third night, or curated packages for a romantic getaway or a night of watching the Verde at Q2 Stadium. You'll also find special rates for AAA and AARP Members, educators, and front-line heroes including military, law enforcement, fire, and rescue workers.