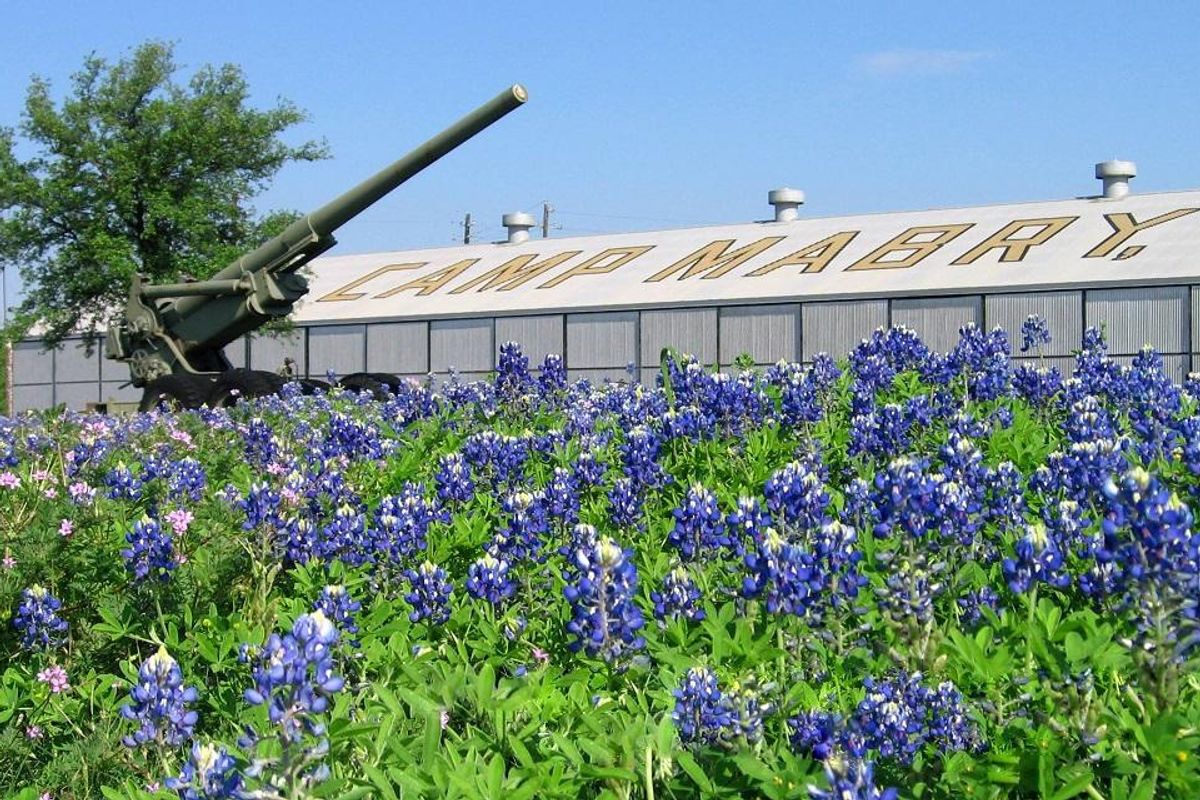 If you've lived in Austin long enough to get stuck in rush-hour traffic on MoPac, you're probably familiar with Camp Mabry.
---
Named after Adjutant General of Texas Woodford H. Mabry, the military installation was established in 1892—in what was then a rural area—as a training facility for the Texas Volunteer Guard. The original site, which comprised roughly 90 acres, expanded to 400 acres by 1911 as a result of government land purchases and various land gifts. It now functions as the headquarters of the Texas Military Department, Texas Military Forces and Texas Military Forces Museum.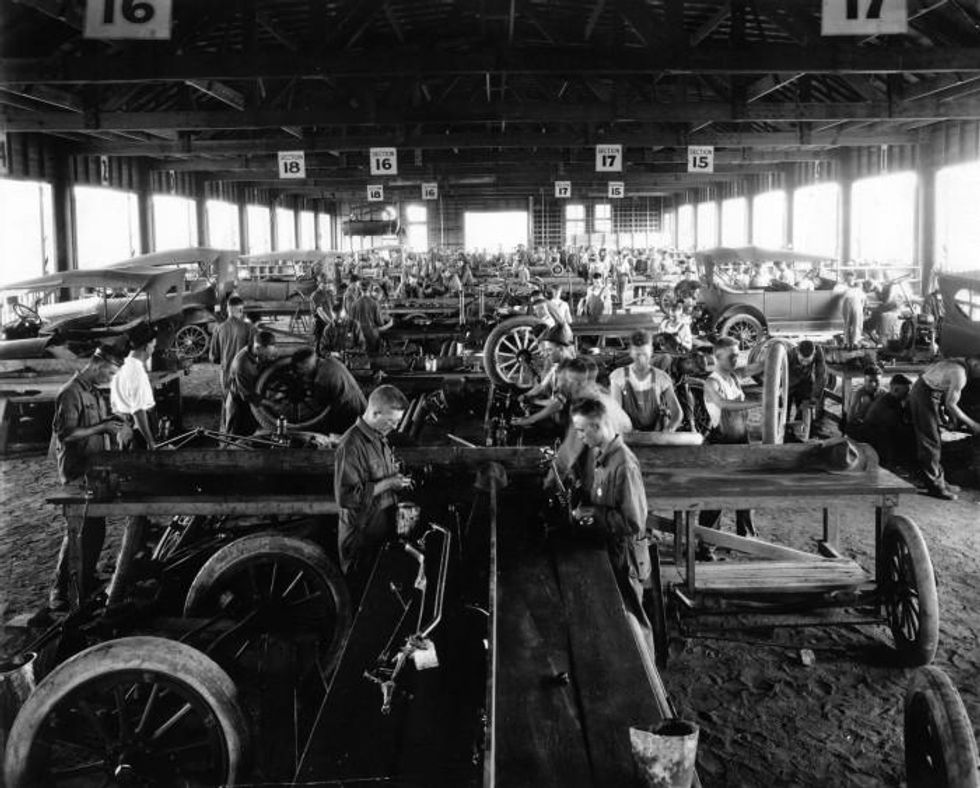 Soldiers build military vehicles at Camp Mabry during an unknown year, anywhere from 1877-1939. (Austin Public Library/Austin History Center)
These days, Camp Mabry also serves to confuse commuters who are stuck in bumper-to-bumper traffic, gazing forlornly out their car windows and wondering, "What is that place even used for?" Indeed, such a large plot of sparsely populated land situated directly off the highway feels like a relic from a bygone era when compared to the rest of Austin, which is becoming more tightly packed with office buildings and high-rise apartments every day.
It's a stark contrast that raises a worthwhile, yet hypothetical question: What would it take for the state to sell Camp Mabry, and could the development of that land help mitigate Austin's housing crisis?
Developing Mabry would take State and City cooperation that's in short supply. Because Camp Mabry is state-owned, it would need to be authorized for sale by the state legislature or deemed "under-utilized" by the Texas General Land Office and approved by the governor. Circumstances it does not meet today.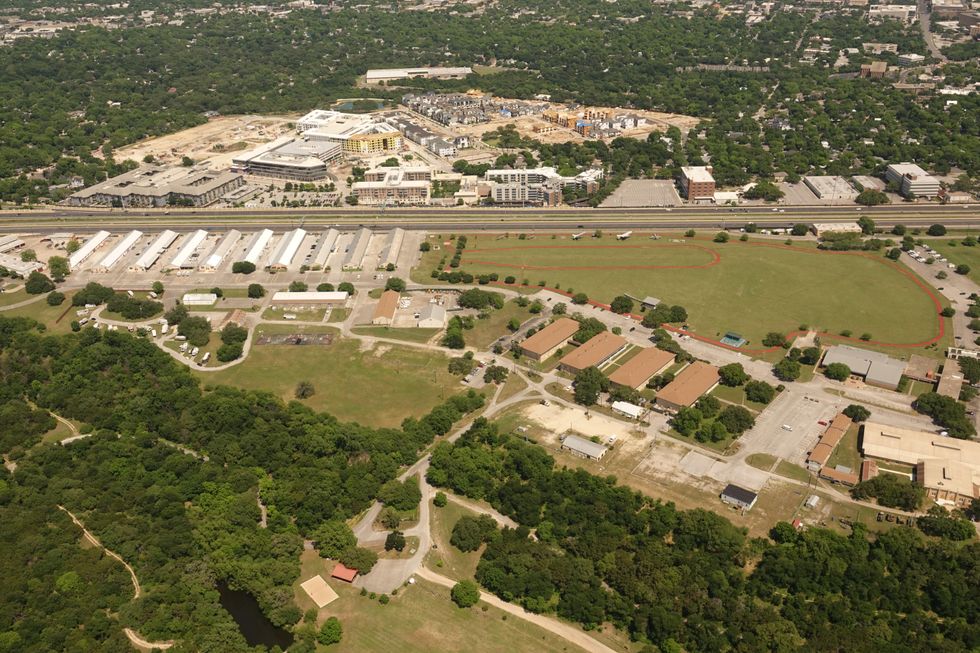 Aerial shot of Camp Mabry. (Austonia)
Nevertheless, if the state were to ever sell Camp Mabry, its development would raise two fundamental questions, according to Steve Drenner, founder of Texas land use law firm Drenner Group, P.C.
1. Would the state sell the land outright or ground lease it, allowing a tenant to develop it for a period of time before turning it over to the owner at the end of the lease?
Drenner thinks the state would likely opt to ground lease it so it would retain the right to redevelop that land to achieve maximum density as Austin continues to grow and evolve. He cites the Central Market at 40th and North Lamar as an example of an effective ground lease.
"You could argue that whatever the time period is left—30-40 years—that if Austin keeps growing, that it would have a different highest and best use. Maybe taller office buildings combined with multi-family, much higher, denser development. And in that case, the state would have the opportunity to profit from the new circumstances that the market would drive to make that a denser project."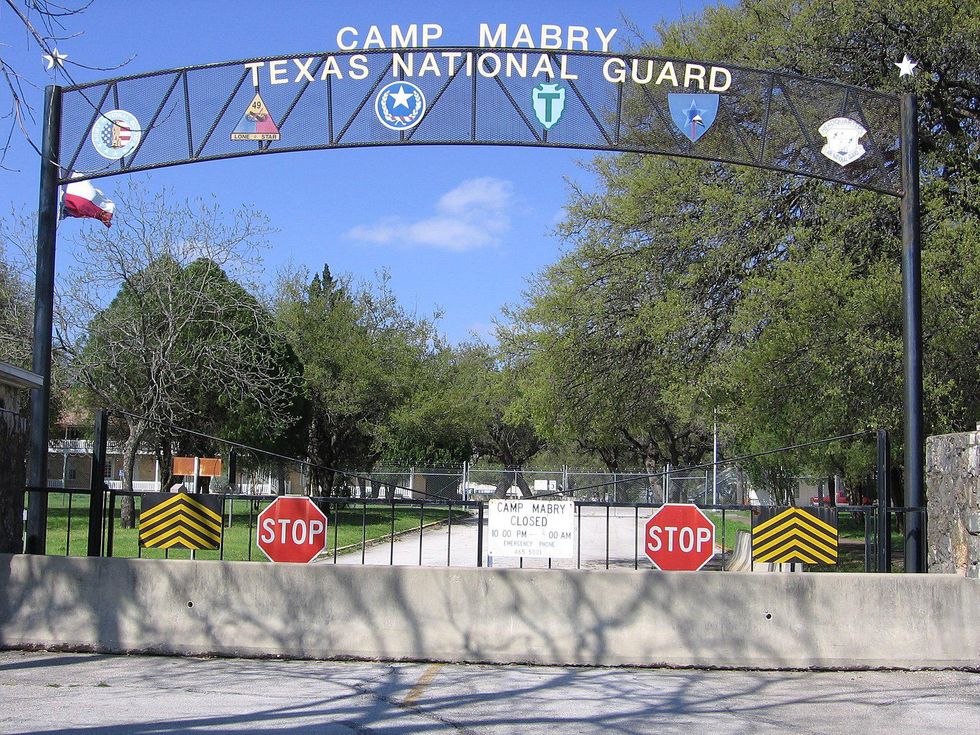 The Camp Mabry sign in 2005. (David E Hollingsworth/CC)
2. How would the city of Austin determine the land usage?
It could go one of two ways, explains Drenner.
"They might say, 'Well, we'll let it go through a zoning process.' They also might say, 'Well, it'll go through a special board of review that is (made) up of a combination of state and local officials, and that's the group that determines the land use.'"
If the former, the zoning process is ultimately "a discretionary decision by the City Council," which means that an applicant cannot receive zoning approval simply by following a set of instructions.
For an example of how the zoning process might go with Camp Mabry, one can look to the Grove at Shoal Creek, a master development off 45th Street and Bull Creek Road that was built on land that formerly belonged to the Texas Department of Transportation. The previously undesignated land was rezoned as a Planned Unit Development, which is not subject to conventional zoning requirements. Instead, PUDs work with the local government to create developments that preserve the environment, promote innovative design and provide ample public facilities, along with a mixture of single- and multi-family housing. The Grove also "carries a 10% affordability requirement" that "yielded 92 affordable rental units and 46 affordable homeowner units," according to nonprofit design organization CoAct.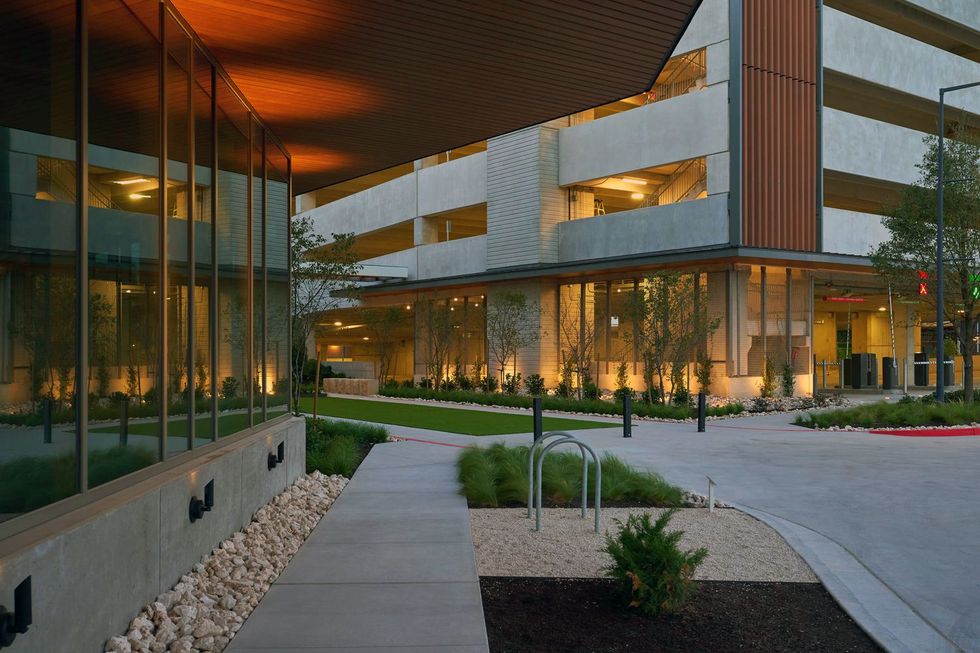 The Grove at Shoal Creek, a new development, was built on land formerly owned by TxDot. (Justin Wallace)
Surely, the prospect of developing a 400-acre plot of land adjoining 35th and MoPac is enough to make even the most successful commercial developers in Austin misty-eyed.
With Austin's median home sales price ballooning to an all-time high of $550,562 in April, a 31.7% year-over-year increase, and the average monthly rent in the Greater Austin area exceeding pre-pandemic levels at $1,335 that same month, to call that land desirable in today's market would be an understatement.
"Can you imagine: hundreds of acres, literally dead in the middle of probably some of the most valuable real estate in Texas?" said Tim Hendricks, senior vice president and managing director of real estate investment firm Cousins Properties. "It's enough land to create a true midtown Austin."
Hendricks says the expanse comprising Camp Mabry is comparable to the Domain in size, and the land would probably be allocated similarly if it were ever developed—2 million square feet of retail, 3 or 4 million square feet of high-rise residential, and 3 million square feet of office.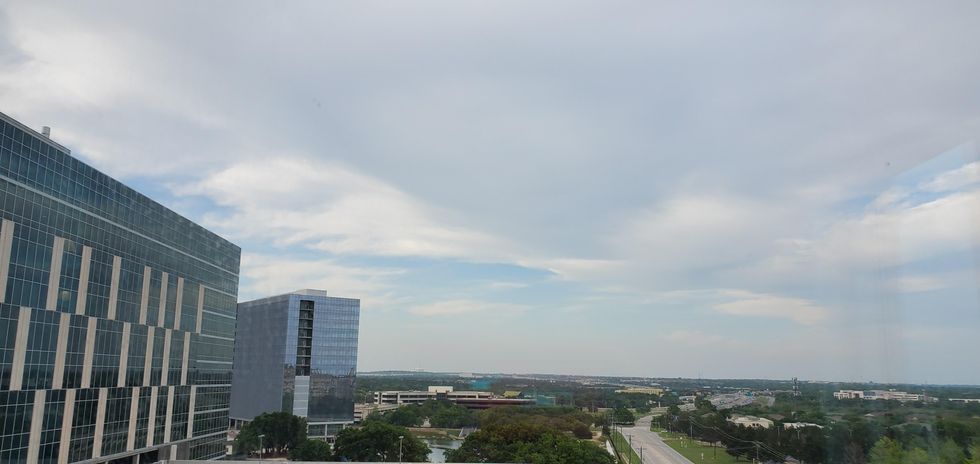 The Domain could be the type of development Camp Mabry's land mirrors if ground leased. (Shutterstock)
While the prospect of a mixed-use residential and retail mecca in central Austin might appeal to locals who are tired of trekking to the Domain, Hendricks predicts it would face pushback from people who live in the neighborhoods adjacent to Camp Mabry—particularly a mature, high-income neighbor like Tarrytown, whose quaint, locally-owned businesses and single-family homes lend to a much slower pace of life than the hustle and bustle that a sprawling, mixed-use development would invite.
"They're not going to want the density," Hendricks says. "With density comes congestion." He adds that even if the people of Austin wanted the Camp Mabry land to be developed into single-family homes, "the economic drivers would tell you that it should be much more dense than that."
If the state ever sold or leased the Camp Mabry land out for development, Austinites could expect some knock-down, drag-out City Council debates over how the land should be used.
For now, the prospect of developing Camp Mabry remains either a pipe dream for local developers or an affront to certain Austinites' way of life.