Austonia AM
100% Austin news, info, and entertainment, straight to your inbox at 6 a.m. every morning.
In five minutes, you're fully informed and ready to start another great day in our city.
Get connected with our daily update
A suspect arrested for stealing vehicles in two separate armed carjackings has been identified as 18-year-old Juan Sebastian Salto-Garcia, who has been linked to multiple crimes in Austin.
---
Salto-Garcia is facing charges of aggravated robbery and is currently being held in the Travis County Jail. He is one of two suspects in the incidents.
The carjackings took place in the West Lake Hills H-E-B and Barton Creek Square mall parking lots, and in both cases the victims were unharmed.
According to APD, Salto-Garcia was arrested on May 19 at 7:15 p.m. after the West Lake Hills H-E-B incident while trying to flee on foot. Police were able to recover both stolen vehicles, a black semi-automatic rifle and handgun magazine at the same time of the arrest.
Police also believe Salto-Garcia is connected to a series of crimes and was arrested on April 12 for an incident that occurred at a jewelry stand at Market Place Austin on North Lamar Blvd. on Jan. 15 and again at the same location on March 12. He was released on personal bond on April 28 with house arrest, GPS monitoring and a "no firearms" restriction.
His personal bond was revoked on May 12 for tampering with the monitor and his personal bond was revoked on May 12.
Salto-Garcia and another man threatened and robbed a man and woman at gunpoint at the West Lake Hills H-E-B around 9:25 p.m. on May 18, taking their black 2020 Porshe Macan S. The pair carried black rifles and were seen in a gray Dodge truck.
The following morning, May 19, police said Salto-Garcia and another man robbed a woman in the Barton Creek Square mall parking lot and stole her 2020 Land Rover.
Victims described the outstanding suspect as Hispanic, around 25 years old, slender and having short black hair. Police are still unsure if the second suspect from the crimes is the same person.
This is a developing story and will be updated as more information becomes available.
Texas voters are split on whether Gov. Greg Abbott should run for a third term and whether Matthew McConaughey should run at all. But Democrats are clear: they want to see Beto O'Rourke on the ballot.
These are the findings of a Quinnipiac University poll of registered voters released this week.
Abbott and McConaughey received the highest favorability ratings of the elected officials, candidates and potential candidates, according to the Quinnipiac poll.
Abbott: 49%
McConaughey: 42%
O'Rourke: 34%
Former Texas GOP Chair Allen West: 25%
Former Texas senator and Republican challenger Don Huffines: 8%
Overall, 48% say Abbott does not deserve to be reelected to a third term compared to 46% who say he does. "A Trump favorite in a state that is turning less red in recent election cycles, Abbott has a decent but in no way overwhelming grasp on reelection," Quinnipiac University Polling Analyst Tim Malloy said in a press release.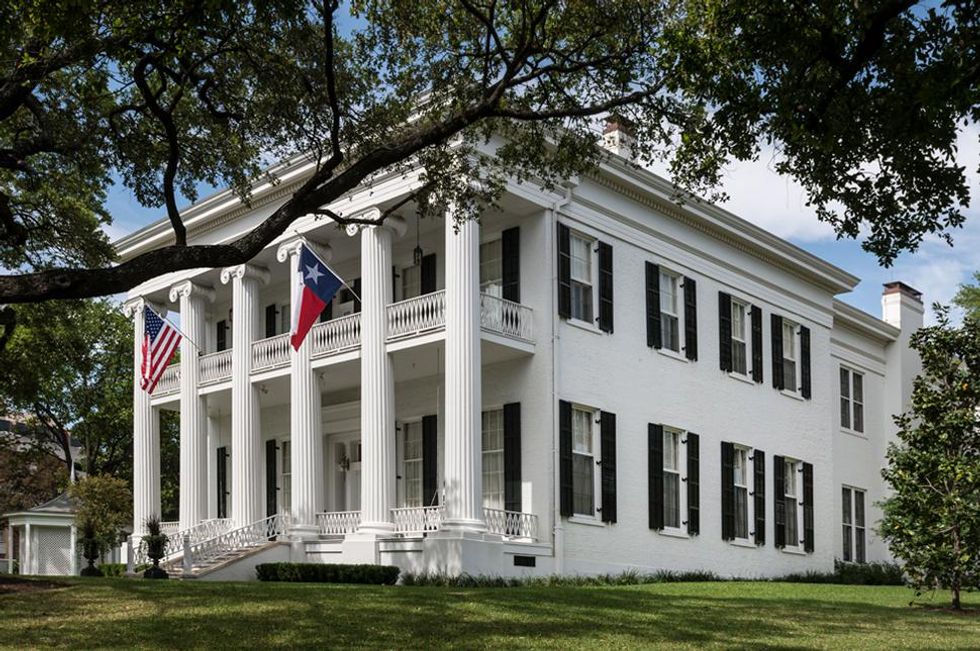 Abbott, McConaughey and Beto O'Rourke could vie for governor in 2022. (Office of the Texas Governor)
Voters are also divided on Matthew McConaughey, who is reportedly considering a gubernatorial run. Forty-one percent of voters say they would like to see him run, compared to 47% who say they wouldn't.

The poll found that Democrats and Independents favor the Oscar-winning Austinite, whose party affiliation is unclear. Forty-seven percent of Democrats would like to see him run, compared to 43% who wouldn't. Forty-four percent of Independents would, compared to 43% who wouldn't. Republicans, on the other hand, say 60%-29% they would not like to see him run.
Another possible candidate is former U.S. Representative and presidential hopeful Beto O'Rourke, who is also reportedly mulling a bid. Overall voters say 52%-41% they would not like to see him run for governor. But 77% of Democrats and 50% of Independents would, according to the poll.
"McConaughey and O'Rourke may still be on the fence, but their numbers suggest they have the attention of voters," Malloy said in the same release.
Austinites will soon be able to train like some of Hollywood's biggest stars as F45, a fitness franchise backed by major celebs, like Mark Wahlberg and David Beckham, is on its way to Austin.
F45 listed Austin as the location of its corporate headquarters in a June 21 federal filing—a big shift for the California company. The fitness franchise is preparing for its initial public offering, which will be as an Austin-based company.
F45 will be one of many California companies—Tesla, Oracle and Samsung—that have recently expanded in the Capital City. The company has several famous investors on its side—famed basketball player Earvin "Magic" Johnson and golfer Greg Norman in addition to Wahlberg and Beckham.
The fitness company is opening a 44,000-square-foot headquarters, located at Penn Field on 801 Barton Springs Road, with a lease running through 2029. F45 was one of the early adopters of Austin-based real estate-technology platform AnthemIQ, helping tenants find commercial real estate.
F45 focuses on one-on-one 45-minute workouts, which patrons watch on in-studio displays. With 2,247 franchise agreements spanning across 63 countries, F45 also has offices in Australia and England.
"We believe this flexibility will enable us to capitalize on our estimated long-term global opportunity of over 23,000 studios," the company said in its filing.
The greater Austin area already has 11 F45 locations, which take up 1,600 square feet of space each.
From Your Site Articles
Related Articles Around the Web