Get connected with our daily update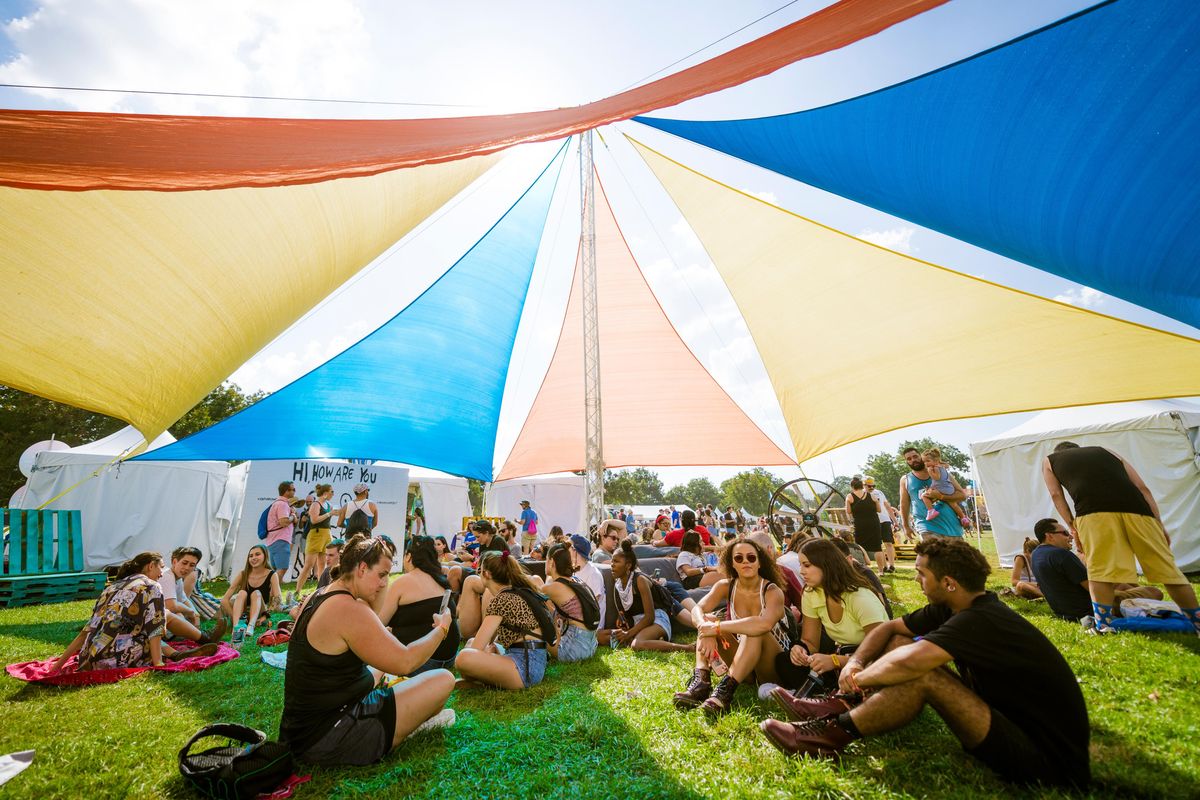 Get ready for festival season: the Centers for Disease Control and Prevention is no longer recommending fully vaccinated individuals take certain COVID-19 precautions, such as wearing a mask and social distancing.
---
Their guidance does leave room for exceptions, such as when on a bus or a plane or in a hospital, prison or homeless shelter.
The decision comes after new data shows the effectiveness of vaccines against the virus and its variants; it also showed COVID is unlikely to be transmitted between vaccinated people.
Kids are the next in line to start getting the vaccine with Pfizer getting emergency use authorization for 12-15 year olds. This week, Austin ISD announced it wouldn't require students to wear masks during outdoor physical activities.
In Travis County, just over 47% of those 16 and older are fully vaccinated.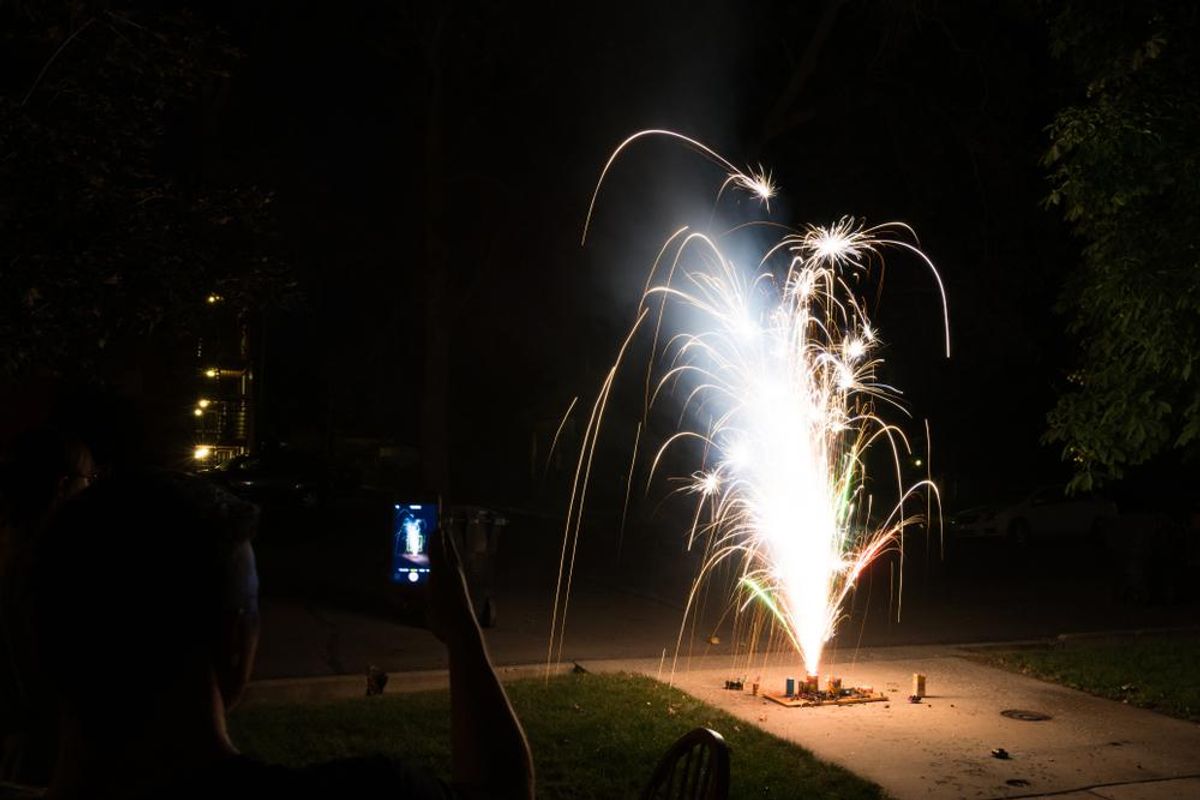 Austin-area first responders kept busy over the holiday weekend.
The Austin Fire Department responded to 90 brush, dumpster and grass fires between 8 p.m and midnight, saying that "presumably most were fireworks related."
At midnight the count is up to 90. Mostly small grass, dumpster and trash fires. Several reached 1 to 2 acres in size. Also 3 structure fires but their causes have not been reported yet.
— Austin Fire Info (@AustinFireInfo) July 5, 2022
The fires were mostly small, with only one growing up to two acres in size, though AFD said they responded to three structure fires. Causes of the structure fires have yet to be reported.

AFD had some assistance from 11 surrounding fire departments, including Round Rock and Cedar Park.
Ahead of the holiday weekend, local officials warned of fire risks due to continuous days of hot and dry weather paired with the ongoing drought.
The Austin Police Department also had a busy holiday, responding to
multiple shootings
over the weekend.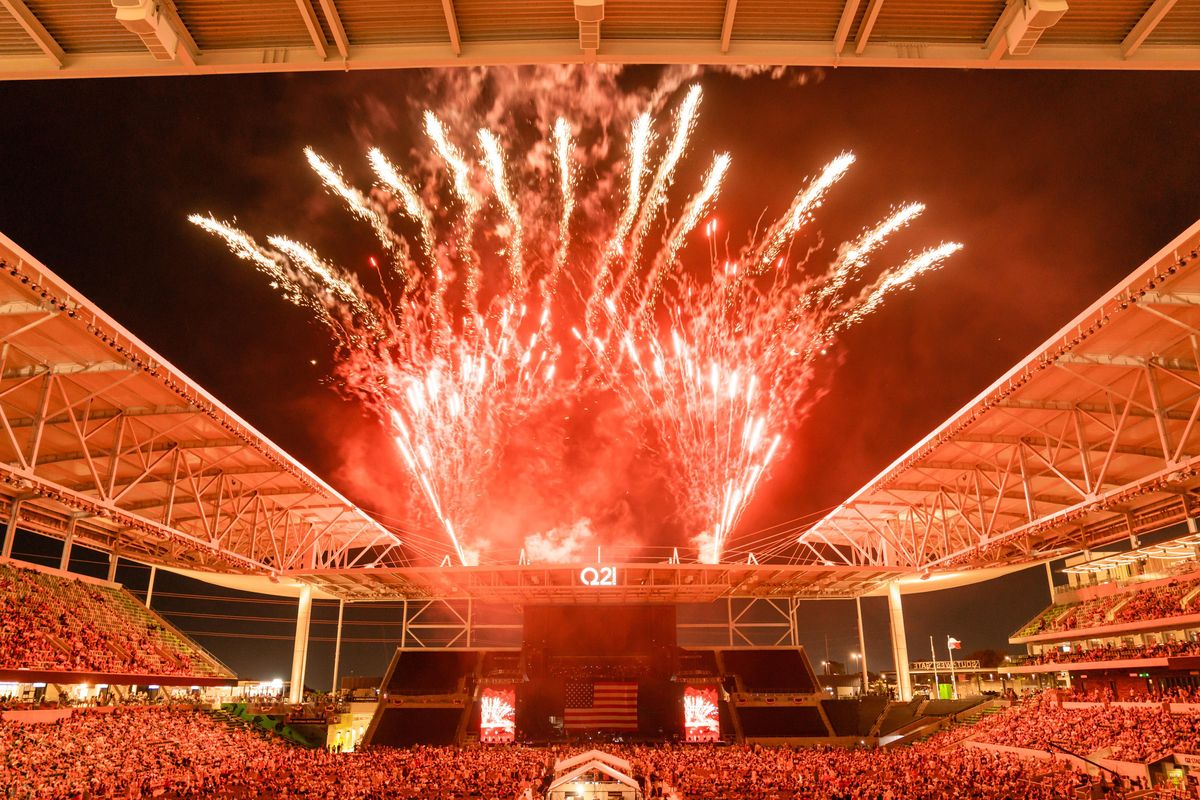 Q2 Stadium swapped its Verde for red, white and blue as country music legend Willie Nelson returned for his first in-person Fourth of July Picnic since 2019 on Monday.
The music fest included fireworks, fun merch and acts from country greats including Charley Crockett, Midland, Brothers Osborne, Allison Russell, Tyler Childers, Jason Isbell and Austin's own Asleep at the Wheel. And while Q2 will have some kinks to straighten before it becomes a concert-hosting regular, Nelson's unifying spirit kept things cool during the 12-hour outdoor event.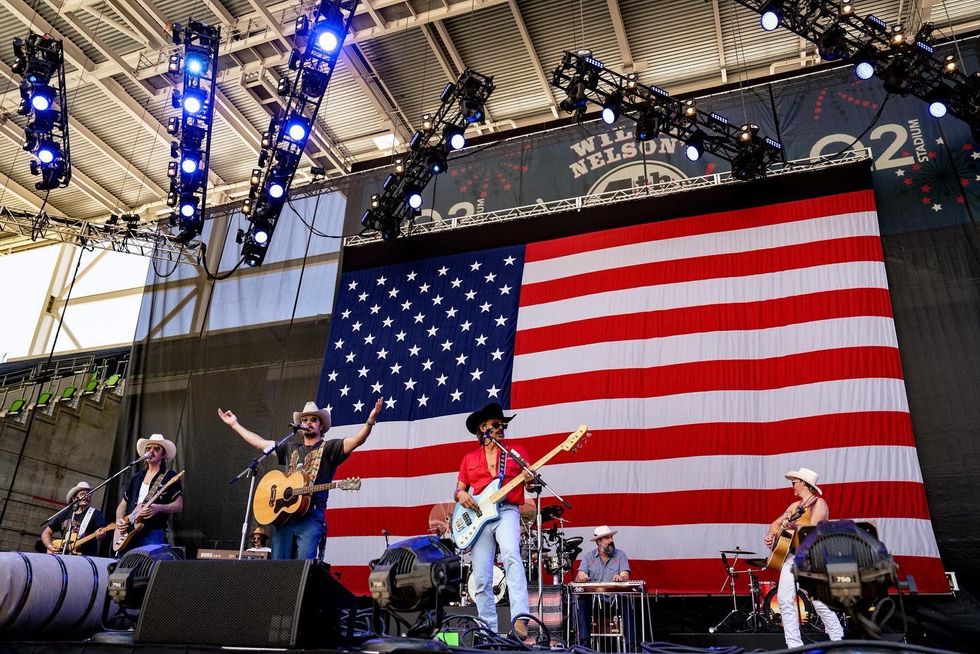 Midland performs at Willie Nelson's Fourth of July Picnic. (Q2 Stadium/Twitter)
Doors opened at 11 a.m., and Asleep at the Wheel was on the stage by 12 p.m.—though as one Reddit post pointed out, there weren't many people there to see them play.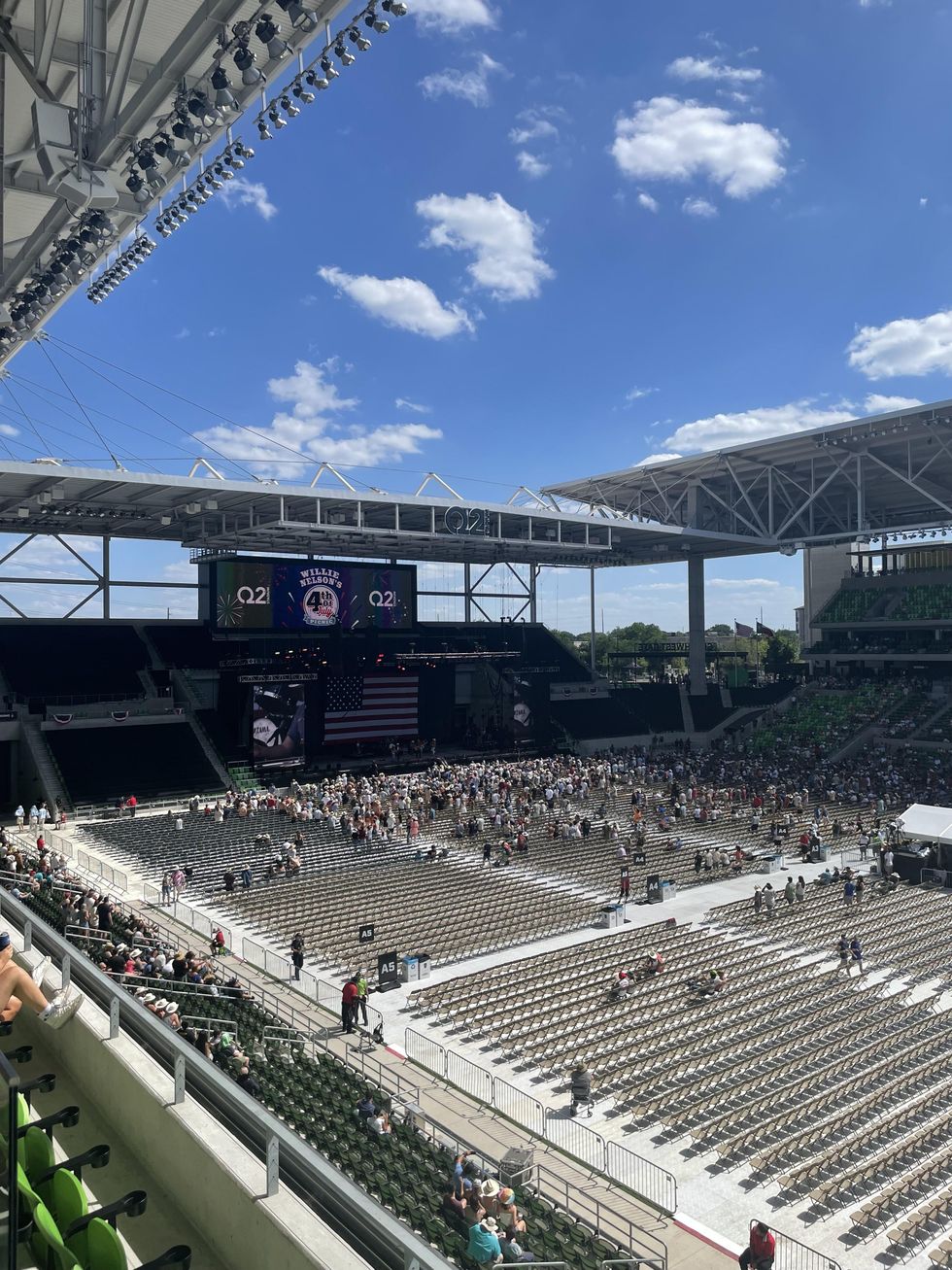 Q2 Stadium stayed sparsely populated for the first half of the day. (Claire Partain/Austonia)
Per Q2 Stadium policy, attendees weren't allowed to re-enter the venue after leaving, so anyone who wanted to watch both an afternoon and Nelson's big performance were stuck at the venue for hours straight. That opened up the perfect opportunity for customers to snatch up snacks, water and beers, which emptied wallets even faster than at Austin FC games. Nothing says "the end is nigh" like $15 beers.
An open-air, 20,500 seat venue, Q2 Stadium sometimes struggled to carry sound clearly, and between-song banter was often limited to an incomprehensible garble. Still, Tyler Childers' commanding growls came through, Alison Russells' multi-instrument ensemble shone and Nelson's strums on his trusty guitar, Trigger, were front and center by the end of the night.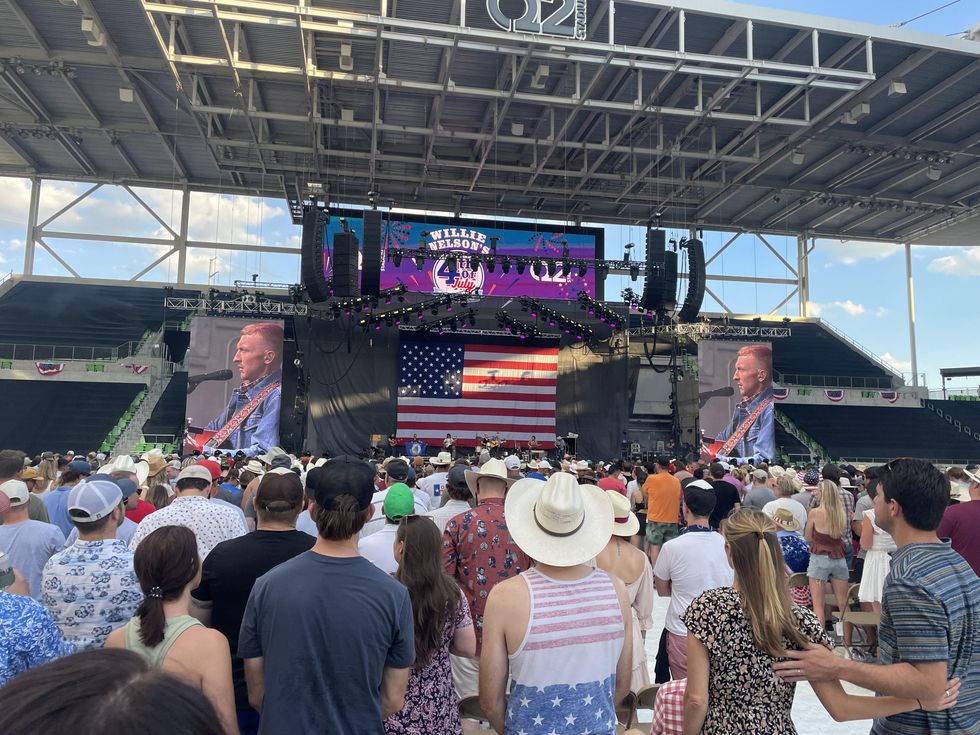 Fans found it hard to look away from Tyler Childers' enrapturing performance. (Jakob Rodriguez)
The July 4th picnic, which was most recently held at Circuit of the Americas from 2015-2019, benefitted from Q2's more central location, and the large venue offered plenty of room for attendees to mull about.
As the sun mercifully dipped below the horizon, the music paused for a 15-minute fireworks show.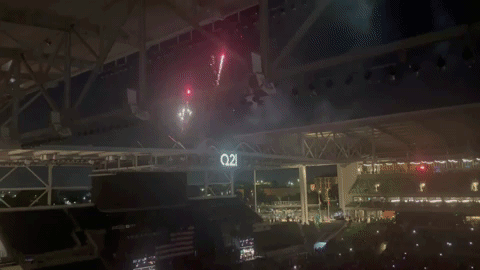 But the July 4th staples weren't the main event. At 89, Nelson didn't disappoint, sitting calmly as he performed alongside his family members and even gubernatorial candidate Beto O'Rourke, who made a surprise appearance midway through the show.
At times wistful, joyful or both, Nelson took the crowd through hits from "On the Road Again" to "Always on My Mind."
And as each favorite was played, all of the heat and stress of the day were encompassed by Nelson's voice, his storytelling and more as Austinites new and old gathered for the decades-old tradition.