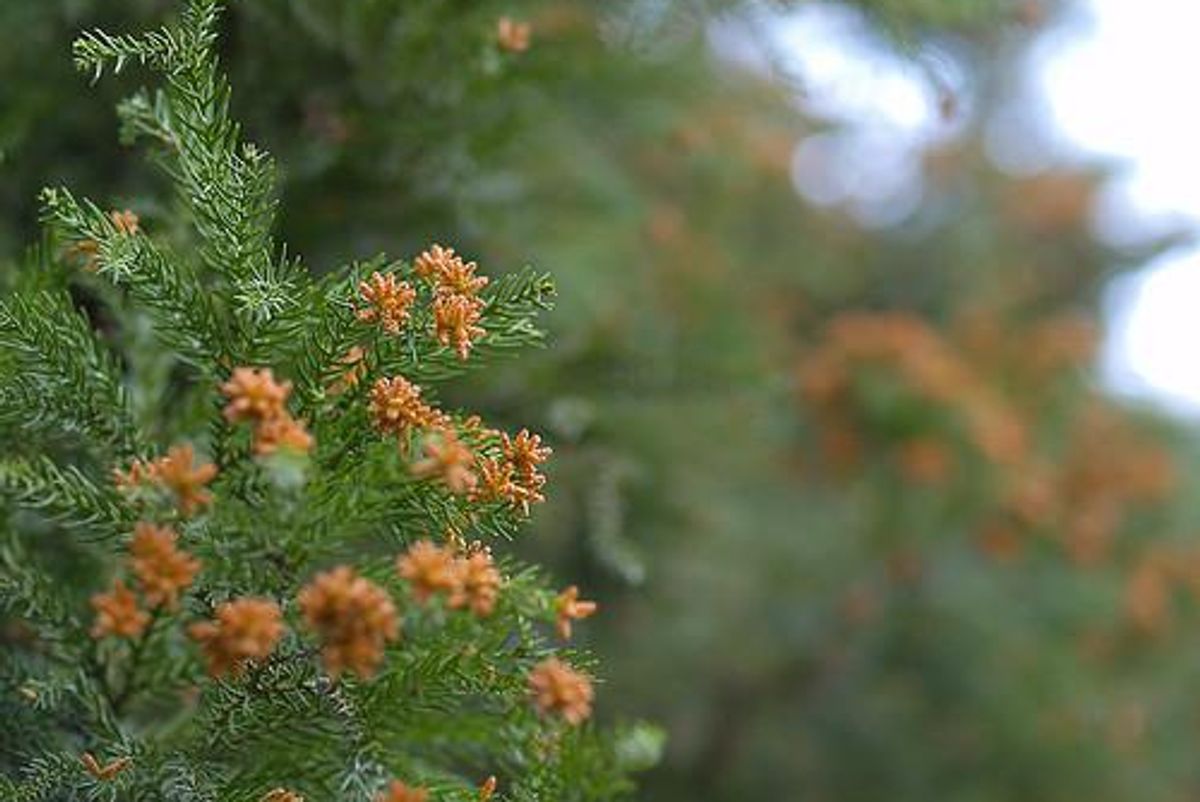 Break out the allergy medication, tissues and hot tea because the highest cedar pollen count of the season hit this morning.
---
Cedar allergies are caused by wind-borne pollen, which is extremely fine and easy to breathe in and carry inside on clothing. Today's pollen count is in the "very high" category, at 24,875 grains per cubic meter.
Cedar allergies tend to last through mid-February and can include symptoms such as a runny nose, fatigue, mild headache and sore throat, among others. If you're already sneezing, strap in for the long haul.
Treatments
According to Texas Children's Specialty Care Austin allergy and immunology specialist Dr. Alison Humphrey, the best way to treat seasonal allergies is with a nasal steroid like Flonase or Rhinocort. You can add an over-the-counter antihistamine, like Benadryl or Claritin, if you're still struggling with symptoms.
It is recommended to limit your time outside if your prone to allergies during this season. For those who do spend time outside, it is suggested to change clothes and shower—making sure to wash eyelashes, eyebrows and hairlines, where pollen can lurk—upon returning home.
Texas MedClinic, which has two locations in Austin, recommends running the air conditioner and regularly dusting and vacuuming during the peak season. Bathing pets and nasal irrigation, such as with a neti pot, can also provide relief.
Some residents eat local honey, which can be found at a local farmer's market, daily to treat allergies.
If you're still struggling with severe symptoms after those treatments, it's time to seek out a doctor.
Is it COVID?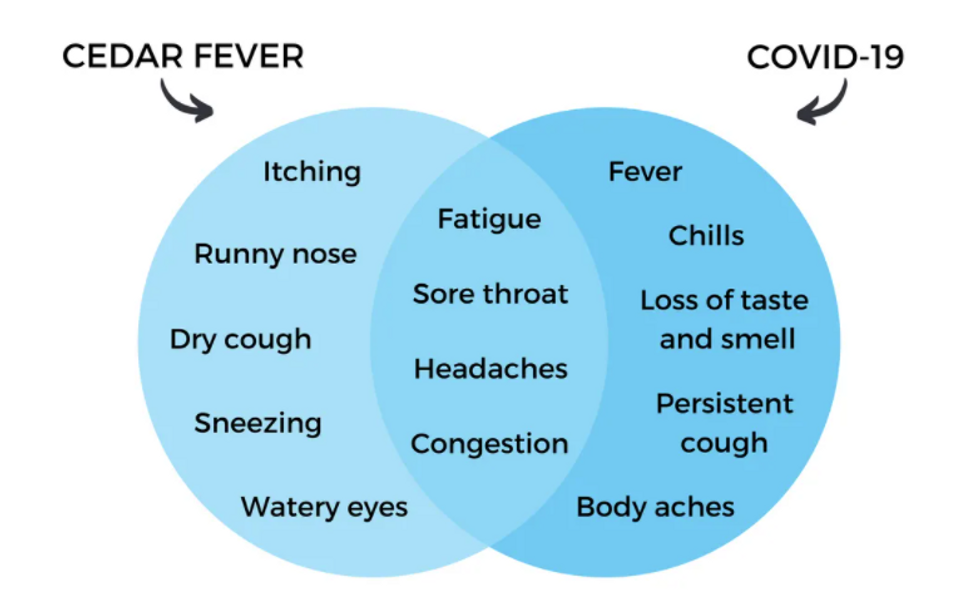 (Laura Figi/Austonia)
Though the two illnesses come with a similar set of symptoms, the hallmark sign of allergies is itching. Itching of the nose, throat, eyes or even skin is almost always a sign of an allergic reaction.
Meanwhile, if you're struggling with a fever or loss of taste and smell, you might want to get tested for COVID.
Check here for your daily allergy forecast.