Get connected with our daily update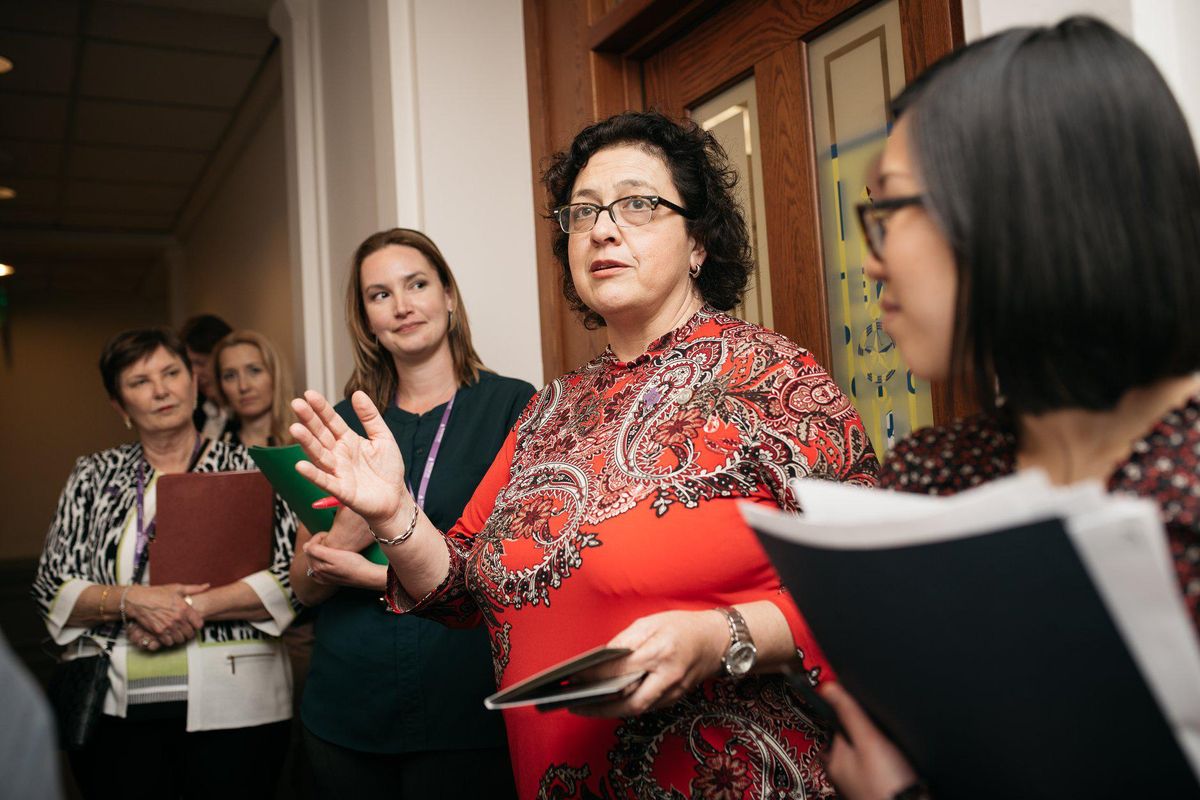 On Wednesday morning, State Rep. Celia Israel (D-Austin) announced that she would not seek reelection and would be forming an exploratory committee toward running for mayor.
---
In the announcement, Israel said she was "ready for a new challenge" in which "carpenters are welcome, where science and facts drive decision-making, and where compassion and respect for ordinary Texans is the norm, not the exception."

Israel has been a member of the Texas House of Representatives for four terms and has been representing District 50 since 2014. The representative has served on the Environmental Board, the Police Monitor Board, a Bond Advisory Committee, and the Robert Mueller Redevelopment Advisory in her time and is a founder of the Texas House LGBTQ Caucus.
A Democrat who participated in walkouts of Gov. Greg Abbott's special legislative sessions due to his controversial voter reform bill, Israel hinted at the state's recent legislative changes as part of her motive to run for Austin mayor.
"From the pandemic to the legislative attacks on women, communities of color, and trans kids, I know I'm not the only one who has reflected on how we can best use our talents to meet the demands of these challenging times," Israel said in the statement. "And in an increasingly urbanized Texas, local government may seem messy and unglamorous, but it's where neighbors are actively coming together to solve problems."
She cited issues "from homelessness to the affordability crisis" as her first talking point in her possible run. She has appointed 20 members to her exploratory committee.
"Austin has long sold itself on 'lifestyle,' but at times, I fear, at the expense of our sense of community: the spirit of what binds us together, of belonging, and being part of something greater than one's self," Israel said. "My optimism for our city's future is based on my faith that when we elevate our sense of community, there is no challenge we can't overcome."
Other Austin candidates for the 2022 mayoral election include conservative Jennifer Virden, who was the first to announce a run for the position in June, and Erica Nix, a "body positivity ambassador" and workout coach. Former State Senator Kirk Watson, a Democrat and former Austin mayor, is also considering a run, while current Mayor Steve Adler said he will not seek reelection.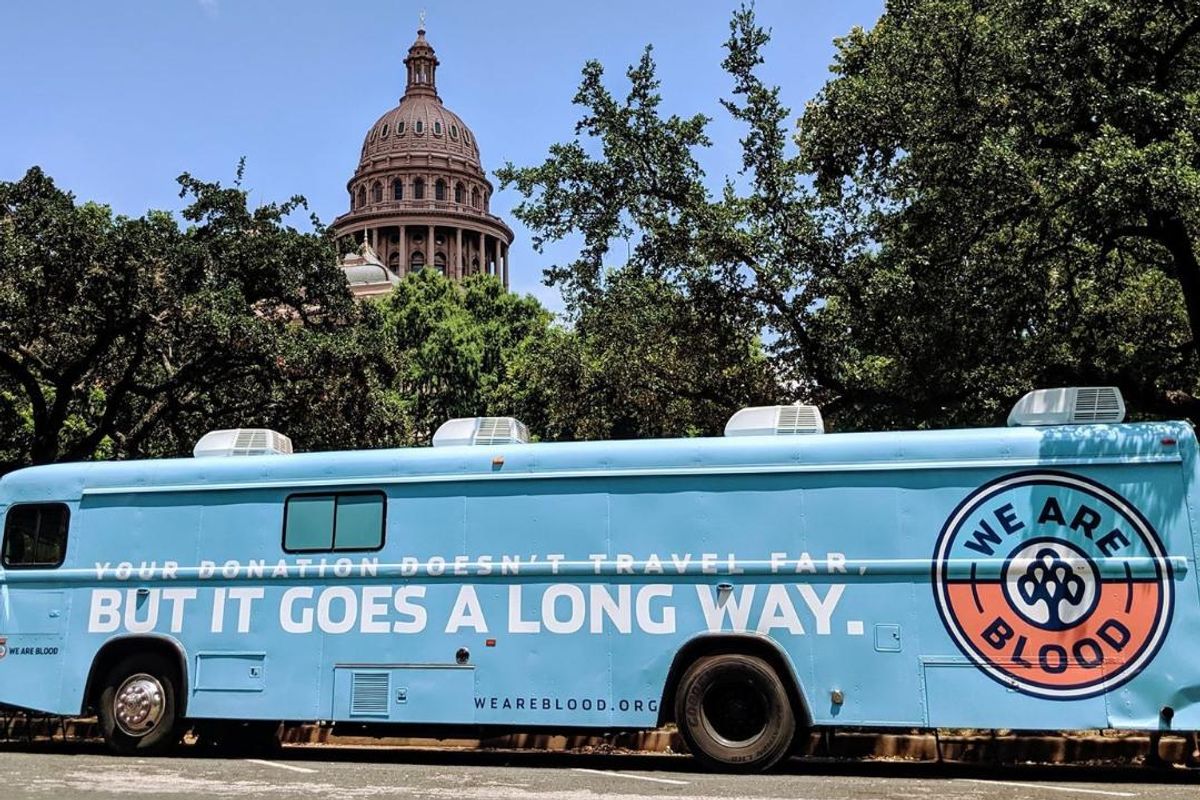 Communities are rallying together after an 18-year-old shot and killed 19 students and two teachers at Robb Elementary School in Uvalde, Texas.
Funds from organizations all around the state–including from Austin's own Los Verdes–are being raised to support families affected by the tragedy. Here's how you can help.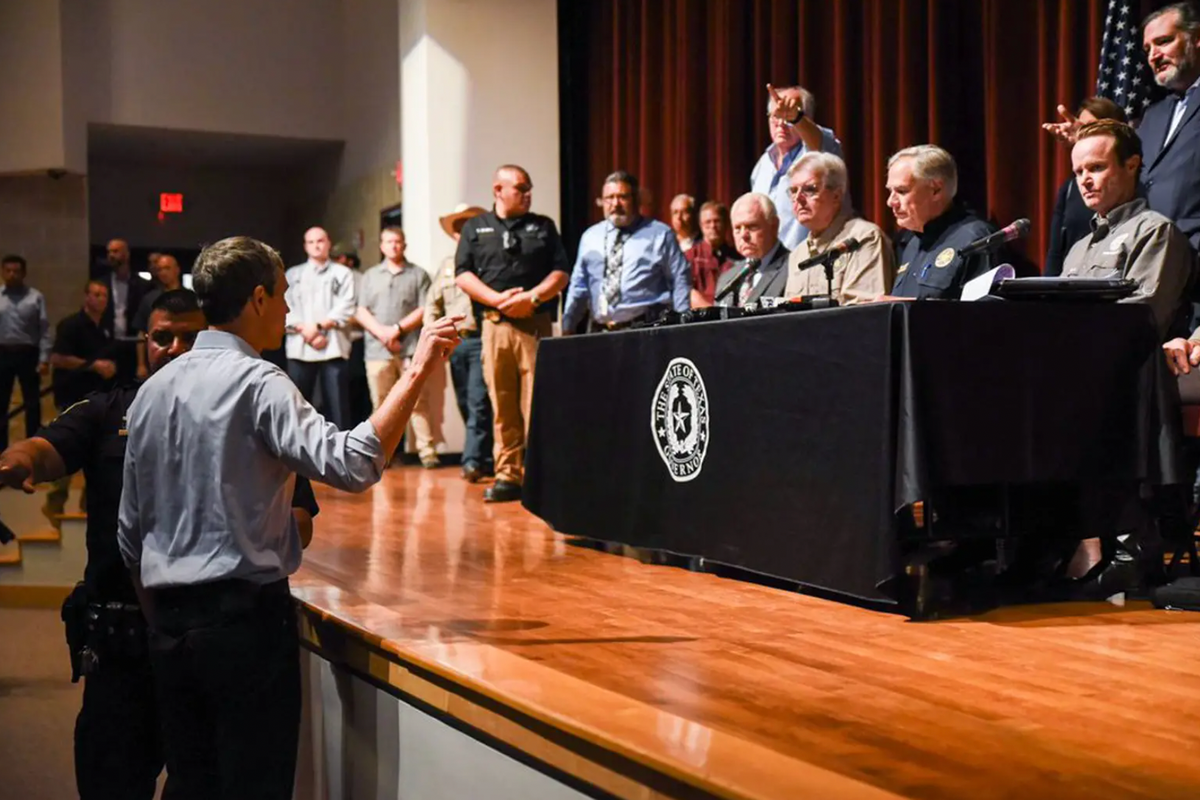 By Patrick Svitek
Beto O'Rourke caused a dramatic scene on Wednesday when he angrily confronted Gov. Greg Abbott at his news conference about the Uvalde school shooting, yelling, "This is on you."
After Abbott was done giving his initial remarks, O'Rourke approached the stage and told Abbott he was "doing nothing" to combat gun violence. He said the Uvalde massacre, in which a gunman killed 19 children and two adults, was "totally predictable."
Some of the Republican officials onstage with Abbott quickly denounced O'Rourke, telling him to go away. Another man onstage used expletives to criticize O'Rourke for interrupting the event. O'Rourke was eventually escorted away amid the unruly scene.
"I can't believe that you're a sick son of a bitch that would come to a deal like this to make a political issue," Uvalde Mayor Don McLaughlin told O'Rourke at one point.