Get connected with our daily update
(5 Souls Wine Co.)
Now that spring has arrived, a day trip is just what the doctor ordered. Lucky for Texans, the state is filled with eccentric and unique locations worth visiting.
Whether you want to visit places that will make you feel like you've traveled across the world or quirky locations where you can find good food, company and people, here are 11 places worth the day trip.
---
Berdoll Pecan Candy & Gift Company, 30 minutes away
Address: 2626 TX-71, Cedar Creek
If you find yourself craving delicious pecan pies in the middle of the night, take a short 30 minute drive to Cedar Creek where you will find not only the world's largest squirrel statue holding a pecan, but a fully-operated pecan pie vending machine.
The vending machine was made possible by the family-operated venture of Berdoll Pecan farm, whose pecan pies are so good and in such high demand, they had to make it more accessible for all 24 hours of the day. Located right outside of the Berdoll Pecan Candy & Gift Company shop, pecan pie lovers can buy not only sweet pecan treats but full-sized pecan pies.
The squirrel, also known as Ms. Pearl, stands tall at 14 feet and has hundreds of visitors from all around the country every week. With her sassy attitude and large size, it's hard to miss Ms. Pearl and the amazing smell of pecan pies at this Cedar Creek treasure.
The Gas Station, 40 minutes away
Address: 1073 SH 304, Bastrop
Fans of the horror classic "The Texas Chainsaw Massacre" have a must visit location less than an hour away from Austin.
The Gas Station, located in Bastrop, is home to the living tribute of the 1974 horror classic. Owner Roy Rose turned the location into a horror barbecue resort, where fans of the film can enjoy barbecue and a stay at the formerly known Last Chance gas station where in the film, customers were turned into smoked meats and chili by the cannibal Sawyer family.
Lucky for us, the new and improved gas station will be serving delicious brisket sandwiches instead of, as the film goes, people. And if eating barbecue isn't enough for all the horror film fanatics, the location offers four rustic cabins and a campsite for the full Texas Chainsaw overnight experience. Although, if you are planning on staying overnight, the cabins are in high demand so book in advance.
5 Soul Wine Co., 40 minutes away
Address: 4514 Bob Wire Road, Spicewood

With sunny and warm weather ahead of us, some days a relaxing location is all we need to enjoy our days. Whether that means sipping on glasses—or bottles—of wine or playing Pickleball in the Hill Country, 5 Soul Wine Co. hase you covered for a wonderful Austin-style good time.
Located in Spicewood, 5 Soul Wine Co. is operated as an adult playland for wine lovers and outdoor enthusiasts. Longtime friends Shannon Grant and Chris Carson, along with their wives Danielle and Kellie, wanted to create a place where people could drink wine and surround themselves with other great souls. The winery offers five different wines: rosé, sauvignon blanc, chardonnay, pinot noir and cabernet sauvignon.
If you're in need of some food and snacks, light appetizers are offered in the tasting room as well as a food truck onsite. Bringing your kids? The 5 Souls Wine Co. courtyard, shared with Frontyard Brewing, has a playground area for kids of all ages. Wanting to play a game? The courtyard also has Pickleball Courts available to rent per hour.
Gruene Hall, 1 hour away
Address: 1281 Gruene Road, New Braunfels

Put on your dancing boots and head out to Gruene where all things are green, friendly and in the full Texas spirit.
Gruene Hall, located in the historic district of Gruene, is the oldest continually operating and most famous dance hall in Texas. Built in 1878 in the former German town, Gruene Hall has hosted some of the biggest music names such as George Strait, Willie Nelson, Garth Brooks, The Dixie Chicks, now known as The Chicks, Miranda Lambert and many more since 1975.
During sunny weekends in Gruene, the town is crowded with hundreds of tourists who can explore boutiques, different restaurants and enjoy the outdoors before attending a concert at Gruene Hall.
​The Painted Churches, 1 hour and 21 minutes away
Address: St Mary's Catholic Church, Schulenburg

Dating all the way back to the late 1800s and early 1900s, The Painted Churches of Texas were built by Czech and German immigrants throughout Schulenburg and as they searched to begin their new lives in Texas.
Over a dozen active churches, filled with breathtaking works of art and historical sentiment, still stand strong as a reminder of the important meaning it had to all the settlers who made Texas their home. With detailed hand-painted ceilings and decorative paintings, the churches can be visited in a tour or individually throughout Central Texas.
Although the churches look ordinary from the outside, the amount of detail and art inside is worth any day trip. From the well-known queen of painted churches, St. Mary's Church High Hill, to the pink St. John the Baptist Church, the Central Texas historical churches are a sight to be seen in person, so make sure to plan ahead your painted churches tour.
Fischer & Wieser's Das Peach Haus, 1 hour and 40 minutes away
Address: 1406 S. US Hwy 87, Fredericksburg

If the smell and beautiful sight of peaches isn't enough to entice a visit to Fredericksburg, Das Peach Haus has everything you need for a perfect trip: wine, food, jam and a beautiful outdoor venue to help you enjoy the sunny spring weather.
The specialty food company was founded by Case Fischer and Mark Wieser as a culinary exploration in the Texas Hill Country. Born on a peach orchard in 1928, the historic place has over 170 sauces, jams and jellies along with a vegetable garden and delicious unique wines. If you are a food and wine amateur connoisseur, this Fredericksburg gem is a perfect culinary playland for all adults.
​Dr. Pepper Museum, less than 2 hours away
Address: 300 S. 5th St., Waco

Texans are prideful of all things Texas, and Dr. Pepper is no exception. Invented in 1885, the beloved soft drink has made a name for itself throughout the nation and it all started in Waco.
The Dr. Pepper museum is run by a nonprofit organization telling the story of Dr. Pepper and how it became a hit in the soft drink industry. The museum is located in the original Dr. Pepper bottling plant building from 1906, and sees hundreds of visitors wanting to know more about their favorite fizzy drink.
Museum admission is $10 for adults and no reservation is needed, so pack up the car and learn about Texas' most popular soft drink, while sipping on a handcrafted Dr. Pepper from the museum's Soda Foundation.
Antique Rose Emporium, 1 hour and 40 minutes away
Address: 10000 FM 50, Brenham

With the arrival of spring comes blooming and thriving flowers across the state. Whether you've driven past some bluebonnets or are in search of beautiful fields of bright colors, Antique Rose Emporium has all the beautiful springtime colors ready to welcome you for a breathtaking view.
Located in Brenham, The Display Gardens were created in 1984 by owner Mike Shoup as a way to showcase roses in a new, different way.
While visiting the Antique Rose Emporium, you can enjoy the fresh air and sunshine while touring the eight acres of award-winning gardens and the old church on the property. If you're interested in purchasing plants and flowers or having a picnic, the Antique Rose Emporium, with tranquil music playing in the background, is a perfect day trip for all.
​Newman's Castle: 2 hours away
Address: 504 E. Main Street, Belville

Filled with surprises and unique places, it should be no surprise to any Texan exploring the state to find a medieval castle in the middle of Bellville.
Newman's Castle, built and owned by local bakery owner Mike Newman, is another gem in the Lone Star State worth visiting. Newman, who explored Europe in his early 20s and had the idea to build his own castle, broke ground in 1998 to build his fortress and now lives in the home. The project was completed in 2006 and has been visited by hundreds of people from around the country, along with his bakery, Newman's Bakery.
If you are interested in a castle tour, make a reservation and visit Newman's Bakery where for $20 per person, King Mike Newman will give you the eccentric grand tour himself.
Dinosaur tracks at Government Canyon State Natural Area
Address: 12861 Galm Road, San Antonio
If you took Texas History in school, you might remember learning about The Alamo, but over 100 million years ago, prehistoric creatures, roamed what once was a beach in the San Antonio area.
Government Canyon State Natural Area is the only place in Texas where you can stroll along where dinosaurs once wandered. The dinosaur tracks were encountered in 2014 by park officials and after being explored by local paleontologists, hundreds of tracks were found throughout the area. Previously buried beneath layers of sediment and water, the tracks were found to match two different dinosaurs: Acro­can­thosaurus and Sauro­po­sei­don.
The historic finding is another treasure found along the Texas borders where hundreds of visitors every year can discover amazing tracks and learn about what once roamed the Lone Star state.
Stonehenge II, 2.5 hours away
Address: 120 Point Theatre Road S., Ingram

Most people around the world are familiar with the prehistoric monument of Stonehenge in England, but lucky for us Texans, we don't have to travel too far to see a replica of the world-renown exhibit.

Originally located in the city of Hunt, Stonehenge II was created as an art project by the late and retired oilman Al Shepperd with help from his friend and neighbor Doug Hill. The replica, which took nine months to build, is 90% the height and 60% the width of the original but is still a sight to be seen. And if Stonehenge II is not enough for you to make the trip out, Shepperd also added two 13 foot Easter Island monolithic human figures of moai to make visiting Hunt seem like a trip around the world.
In order to preserve the beloved Texas landmark and monument, the sculptures were relocated in 2010 on the campus of the Hill Country Arts Foundation beside the Guadalupe River in the city of Ingram, where Shepperd was a patron. Nowadays, thousands of tourists from all over the world travel to see the replica of prehistoric times in the small town.
The Food and Drug Administration will consider Pfizer's COVID-19 vaccine application for emergency use authorization in 5-to-11-year-olds on Tuesday. The vaccine will likely be available to kids starting next week.
With 2.9 million Texas children in this age group, state health officials say this is a "big factor" in reducing the virality of COVID. At a Monday press conference, the Texas Department of State Health Services released info on the rollout efforts of the vaccine for children.
Here are some of the answers to your questions.
When and where will it be available?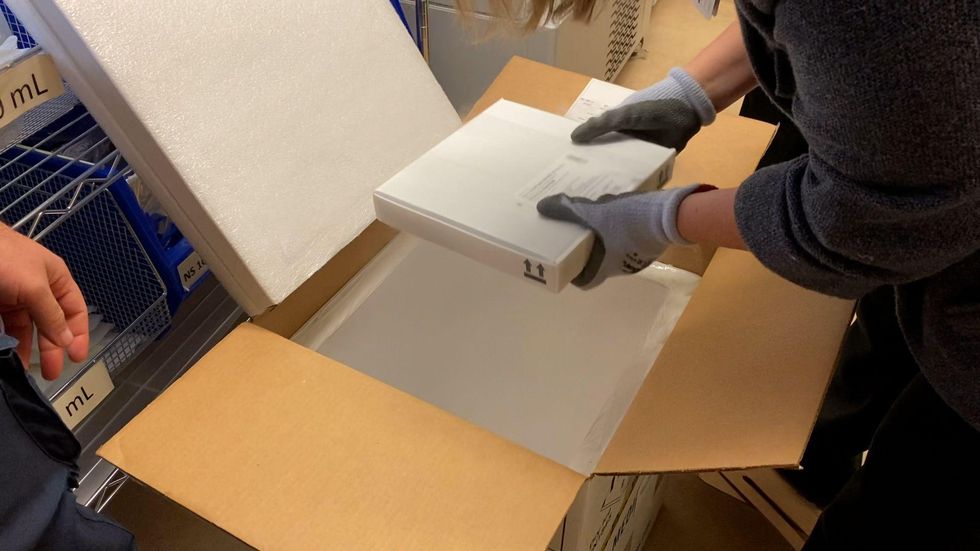 St. David's Healthcare staff unpack the first few shipments of its initial supply of the COVID-19 vaccine on Thursday.(St. David's Healthcare)
Assuming the FDA approves this version of the Pfizer vaccine this week, vaccines will start shipping out almost immediately with the first vaccines for children likely available next week.
DSHS has already put in an order of vaccines under the federal government's "pre-order prior to launch" program.
COVID vaccine providers will begin receiving those first shipments 1-5 days after the approval. After Monday night, DSHS will have put in three different orders for vaccines. The second shipment will arrive 3-7 days after approval and the third shipment will take place 5-9 days after the approval.
The Center for Disease Control and Prevention will meet on Nov. 2 and Nov. 3 to discuss best practices for administration, allowing for the first shots to be administered after.
The state will be allocated 1.3 million doses across 814 providers in 120 counties. Individual county allocations have not been released but each county got to send a request for how many doses they may need. Federal retail pharmacies, such as H-E-B and Walgreens, are getting their own shipments.
The health department advises using its vaccine finder tool to find the nearest vaccine provider near you.
How is this version of the vaccine different than the first one?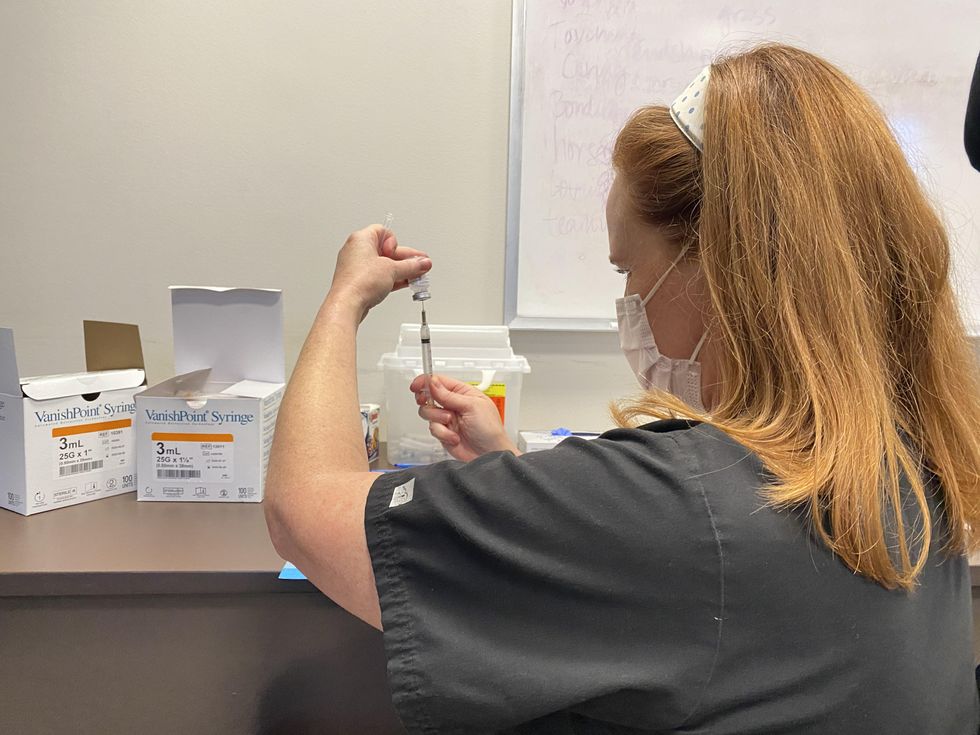 Abbott says COVID vaccine to be available to other groups by end of March
The COVID vaccine for 5-11-year-olds is one-third of the dosage of the current vaccine available to those 12 years of age and older.
It is being identified as the orange cap vaccine, unlike the current purple cap. The purple cap vaccine cannot be administered to younger kids, according to the state health department.
And like the current vaccine, it is 95% effective. The first and second doses are the same and will be advised to be taken 21 days apart.
What are the side effects for children?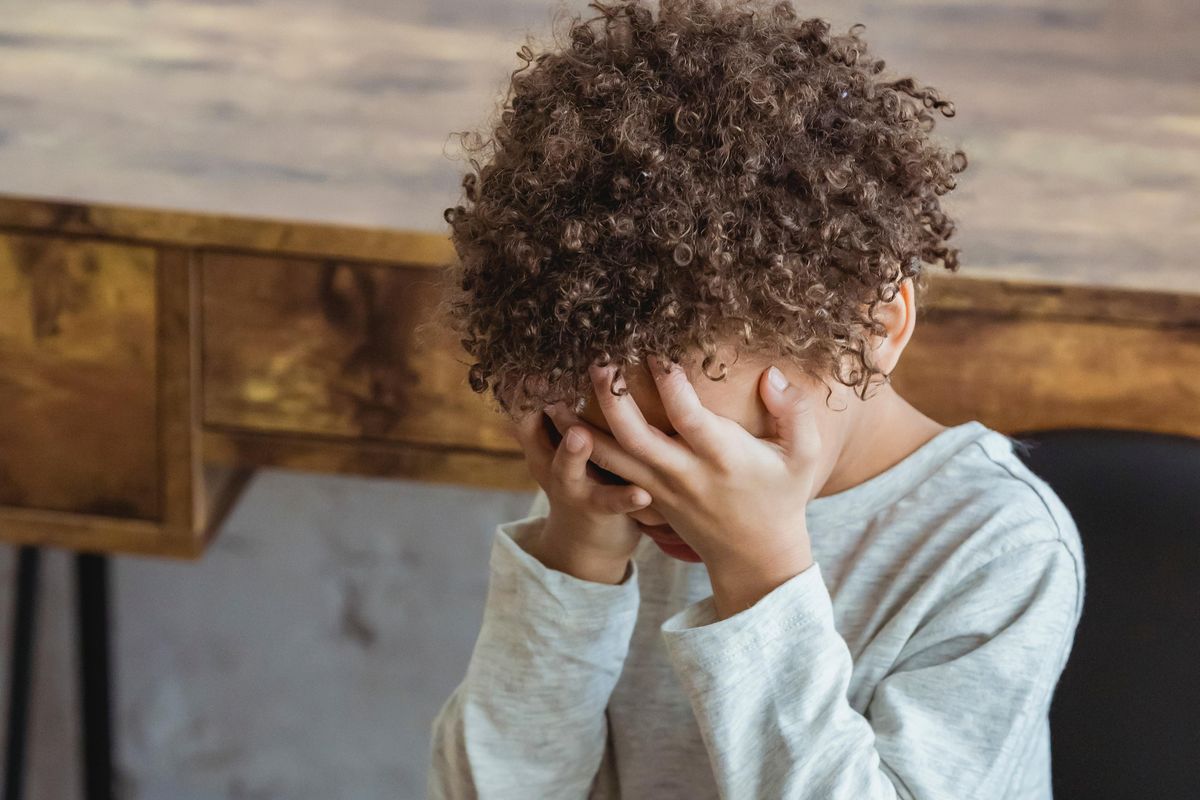 During clinical trials, it was reported that some kids in this age group felt pain at the injection site, fatigue and headaches.
The data submitted to the FDA shows no serious complications, such as cases of myocarditis inflammation of the heart muscle, or pericarditis, inflammation of the outer lining of the heart—rare complications that have been reported among young boys and men receiving the vaccine in other trials.
How will this affect herd immunity?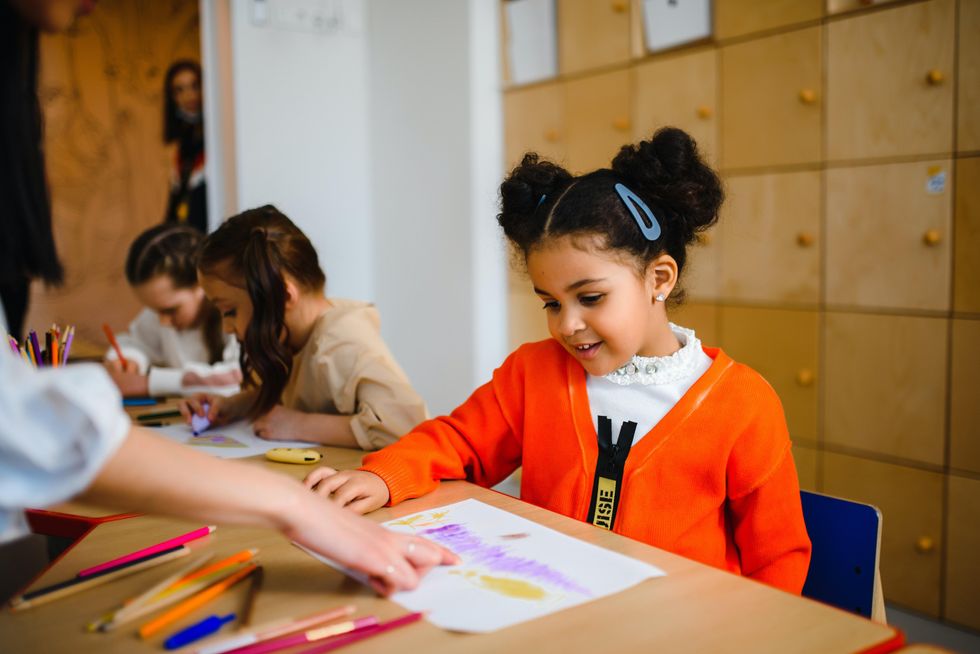 With so many children across the state, DSHS said "we need to have as many people vaccinated as possible."
State health officials said the herd immunity threshold is still being looked into, but with 3 million children soon to be able to get the vaccine, it will be a big factor in reducing the viral load in the state.
"Until we're able to add all the children, we'll see a bigger wave in stamping down the pandemic," DSHS' Imelda Garcia said during the conference.
Of those 12 and older, 72% are fully vaccinated in Travis County as of Monday.
I'm not sure if my child needs this vaccine. Why should I have them get it?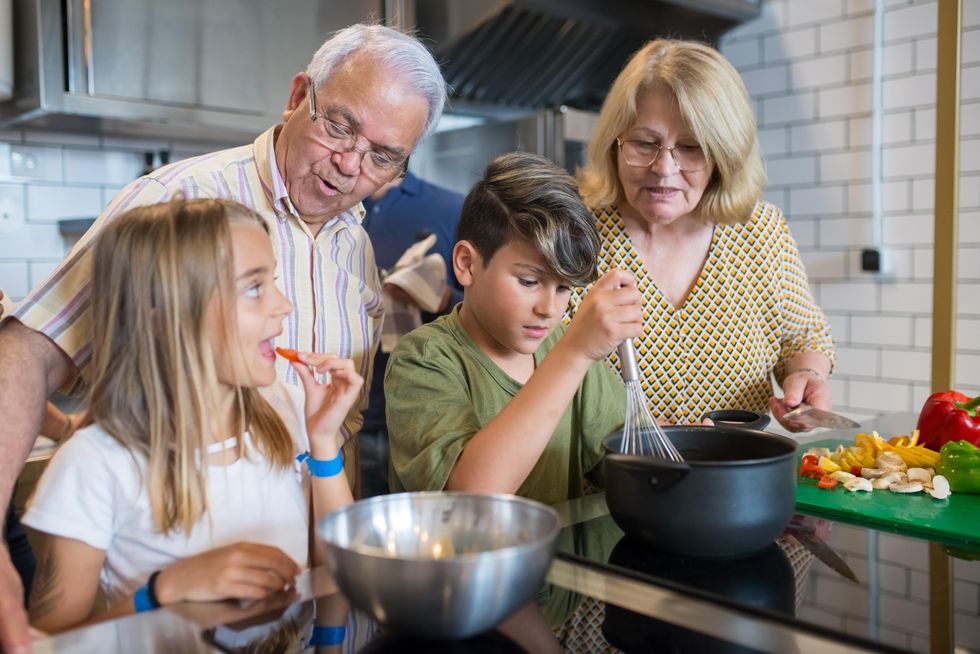 DSHS says this vaccine is important for young kids because it will protect the older population and others around them as well as themselves. The department says to ask experts and doctors questions if you are hesitant so you can be confident with your decision.
Tesla is officially in with the big guns.
After Hertz Global Holdings Inc. placed an order of 100,000 Teslas—the biggest single electric car purchase ever—Tesla officially hit the $1 trillion market cap for the first time.
The trillion-dollar club has some big names, including Apple, Facebook and Amazon. With the purchase, Tesla's stock shot up to more than $1,045 a share by midday Monday, a new record after topping $900 a share just a day earlier.
The $4.2 billion deal is the biggest purchase of electric vehicles to date. Hertz said it will use the Teslas to round out their fleet of electric rental cars by 2022 just months after filing for bankruptcy protection.
The news came just days after Tesla followed its leader, CEO Elon Musk, and relocated its headquarters to Austin. Austin's Giga Texas plant, which is currently finishing construction, is set to begin producing Cybertruck models at the end of 2022 and will begin "volume production" by 2023, Musk said in the meeting.
Musk celebrated the stock market victory on Twitter.
Shortly after moving to Austin, Tesla saw its best quarter yet with Q3 revenue coming in at $13.76 billion—up from $8.77 billion this time last year. It was the electric car companies' ninth straight profitable quarter.
They say imitation is the sincerest form of flattery, right?
While Northwest Arkansas isn't exactly looking to be a breakfast taco-loving, live music-having tech hub, it is branding itself as the Austin of yesteryear. And who better to come to the quickly-growing paradise than Austinites themselves?
OZ Brands is the latest NW Arkansas organization to entice Austin residents to pack up and make the move. The company, which is named after the area's Ozark Mountains, promotes travel, trails and art within the region and is owned by Runway, a NW Arkansas business investment group. Runway is headed by Walmart founder Sam Walton's grandsons, Steuart and Tom Walton.
Oz is targeting Austinites with the "One Way Out" giveaway, a program that will give at least 10 Austinites a one-way Allegiant ticket from Austin to the Northwest Arkansas National Airport.
"Fall is the perfect time to visit and explore the natural beauty of the Ozarks," the program's website reads. "Why just one way, because once you're here, you won't want to leave!"
Why swap cosmopolitan Austin for NW Arkansas' forest-filled hideaway? Just like other local programs including the Greater Bentonville Chamber of Commerce and the NW Arkansas Council, OZ Brands is looking to capitalize on priced-out Austinites who may not be pleased with the region's unprecedented growth.
"It's okay, Austin, we get it. You're tired of the tourists, the traffic, the hassle," the website says, escalating to an all-caps message reading, "YOU NEED A BREAK, AND WE ARE HERE TO GIVE IT TO YOU."
OZ is far from the first program to offer financial incentives to move to the area. Ads for Greater Bentonville began cropping up on the feeds of Austinites weeks ago as they promoted their annual tech summit, while the NW Arkansas Council rolled out similar ads. Instead of "Austin City Limits," the organizations promised "Bentonville City Limitless." If you "wish you'd bought in Austin 10 years ago," the Council promises that the area is perfect for you.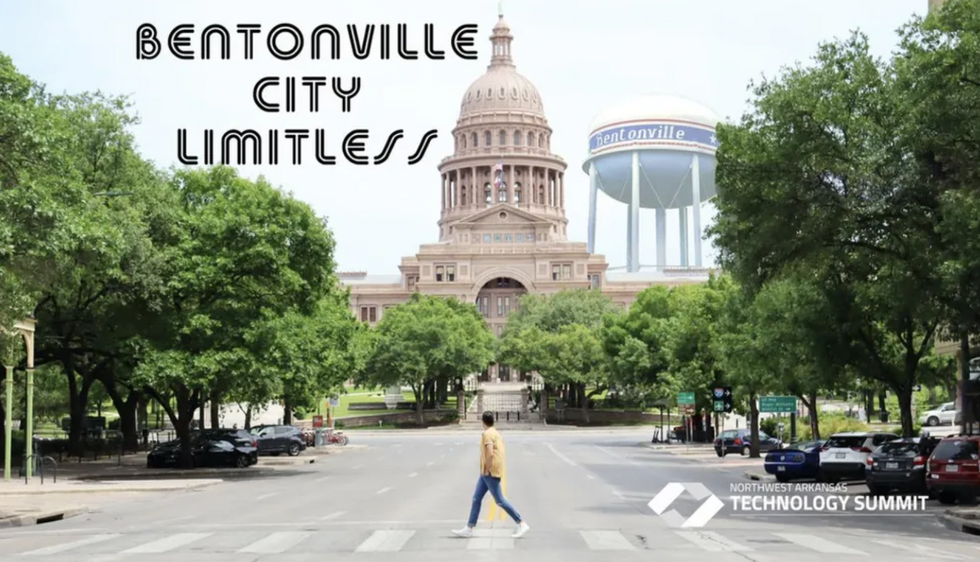 The Greater Bentonville Chamber of Commerce and NW Arkansas Council have both made moves to bring Austinites to the region. (Greater Bentonville)
Like similar programs in the past, One Way Out "is an opportunity for Austinites who no longer feel at home in their own city to see for themselves the value and qualities of Northwest Arkansas ... It's for those living in the Texas city who feel the growing pains of Austin expanding beyond its limits," the company said in a press release.
The region has recently experienced substantial growth, moving to fourth on the U.S. News and World Report's list of 150 Best Places to Live in the U.S. in 2021-2022 and enjoying an influx of businesses, tech workers and startups tired of the West Coast's crowds and priciness. And with a great arts and culture scene, a lower cost of living and even a financial incentive to move to the area, talents like film producer Kristin Mann decided it was time to swap Austin for sunnier skies in Arkansas.
"I love (Austin) how it is now, don't get me wrong, but I've always fantasized about what it might have been like before it really exploded," Mann said. "And I feel like that's similar here...There's something really unique about this town, and it feels like there's something really exciting happening here."
The contest ends Oct. 29 and is open to anyone 18 and older that lives within 50 miles of Austin. Winners must book their trip within four months of the competition and finish the trip by May 1, 2022.