Get connected with our daily update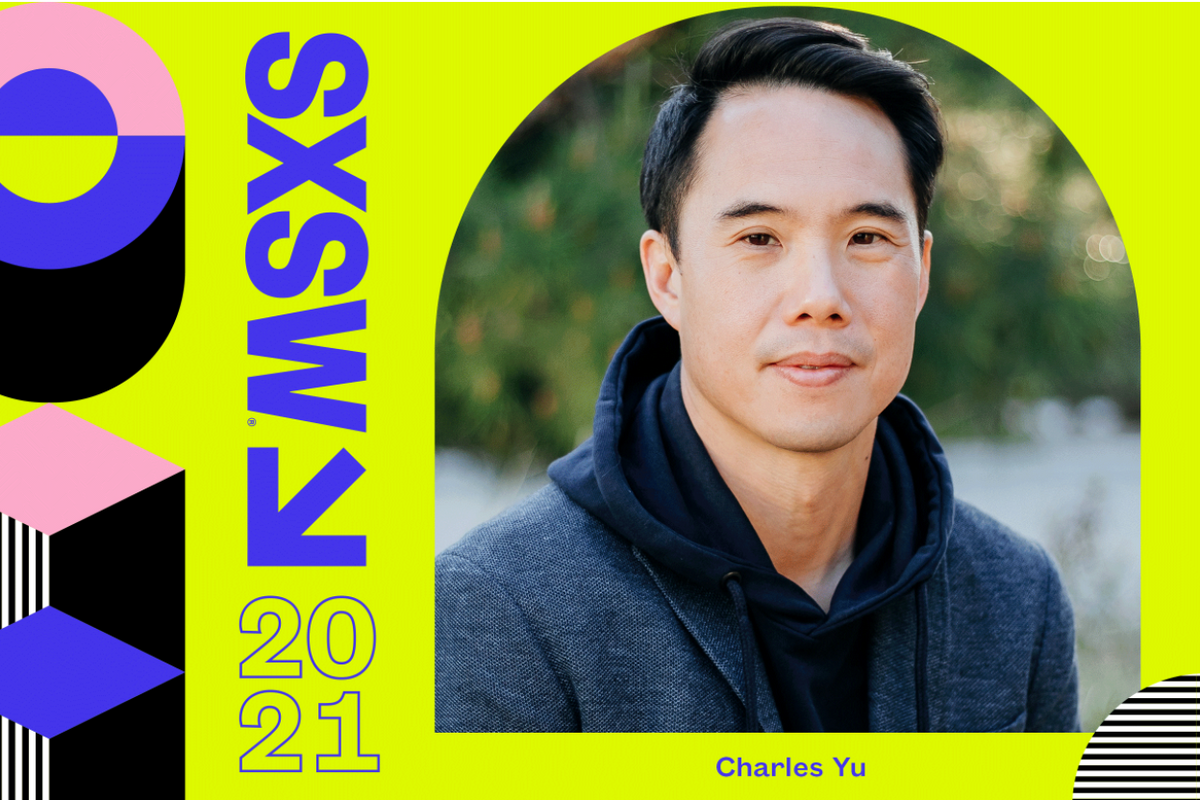 In light of the recent spa shooting in Atlanta and over a backdrop of increased acts of violence against the Asian American Pacific Islander community due to COVID-19, New York Times bestselling author Charles Yu sat down for a keynote with CNN's Lisa Ling to talk about the importance of representation in the media.
---
Yu began the session with a statement on the Atlanta spa shootings, in which eight people were killed at two different spas, six of whom were of Asian descent. Yu said he was still processing the news.
"My heart and thoughts go out to the victims and their loved ones," Yu said. "I also want to remember that those who were killed were more than just victims. They were individuals, human beings with lives and families."
The events in Atlanta are just one of the many crimes against Asian-Americans that have happened since COVID-19 hit in the United States. According to NBC, there have been 3,800 anti-Asian hate incidents in the past year, compared to 2,600 last year.

Yu said he feels like Asian-Americans are often boxed together into a single group, not accounting for nationality, which can be damaging no matter if it is a positive or negative stereotype.
"We're perceived as a group. I mean, if there's one thing that's unifying these attacks it's that, 'oh, that's an Asian,' whatever signals Asian," Yu said. "Those victims have come from all different backgrounds, you know, but for whatever reason, they're lumped together as Asians."
In his book, "Interior Chinatown," Yu tackles the same sense of "feeling invisible" through Willis Wu, or as he is known in the book, "Generic Asian Man," who is stuck playing a background role but dreams of being "Kung Fu Guy."
Growing up in a world where Asian people weren't on TV or had hurtful traits and accents when they were, Yu said he learned that invisibility from the way people who looked like him were only given certain roles on the small screen.
"Asian characters were invisible on-screen, punctuated by brief moments of visibility, that's often accompanied by a sort of self-consciousness or even shame, because it's like, 'oh, here's my brief window of visibility and this is what it is,'" Yu said. "It's like, keep all the Asian stuff over here in this corner. I think that really sort of shaped my sort of consciousness, in terms of where do I fit into this story, where do my parents fit into this story."
Yu and Ling, who are both of Taiwanese descent, weren't able to learn much about Asian history until college. When they did, it bothered them to learn about things like the Chinese Exclusion Act, which prohibited Chinese immigration, juxtaposed against concepts like the model minority, which has historically been used to avoid intervention for socioeconomic disparities.
Both said, even though they were born here, that they might never feel truly American. Yu said that as his kids grow up and ask him things like "what are we?" he is forced to articulate a hard truth about their identities.
"It just makes me think, how can we ever change it if it hasn't changed in close to 200 years," Yu said. "I feel like it's driven by deep-rooted perception, you know, of these are foreigners, this is a foreign face this is a foreign body and it is really unsettling, and yet not totally shocking."
Yu, who is developing "Interior Chinatown" for Hulu and writes for HBO, FX and AMC, said he hopes to change how Asian-Americans are perceived in the media in his lifetime by bringing issues into open conversations and reaching out to people with shared experiences.
Seeing Asian media get more and more attention over the past few years looks like a sign of progress to him.
"That's really why I wrote it, you know, to connect with people," Yu said. "All of a sudden people feel like there's some kind of shared experience and that's an extremely gratifying thing, to be having this conversation."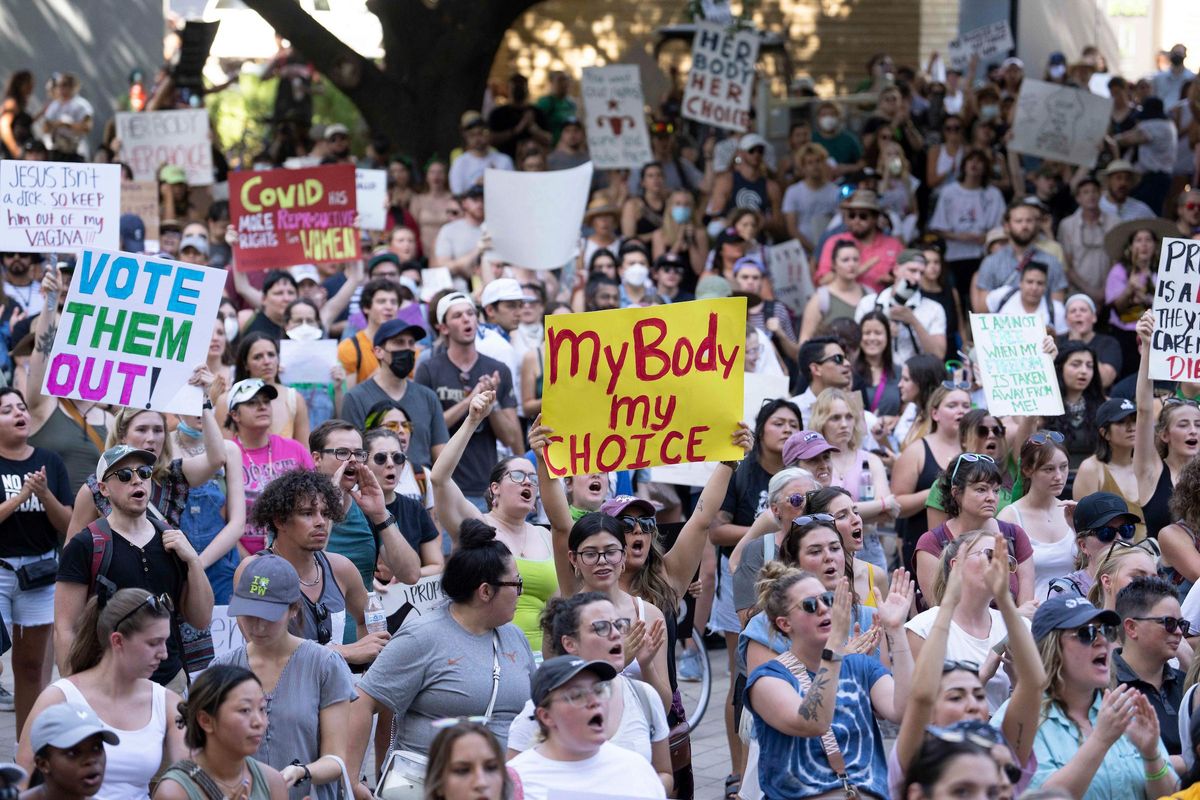 Hours following the U.S. Supreme Court's ruling to overturn Roe v. Wade, the landmark ruling that guaranteed a constitutional right to an abortion, on Friday, about 1,000 people gathered in Republic Square with signs calling for change.
The rally, organized by the group Rise Up 4 Abortion Rights Texas, started at the federal courthouse on Republic Square on Friday at 5 p.m. before the crowd marched to the Texas Capitol. More protests are expected to ensue over the weekend.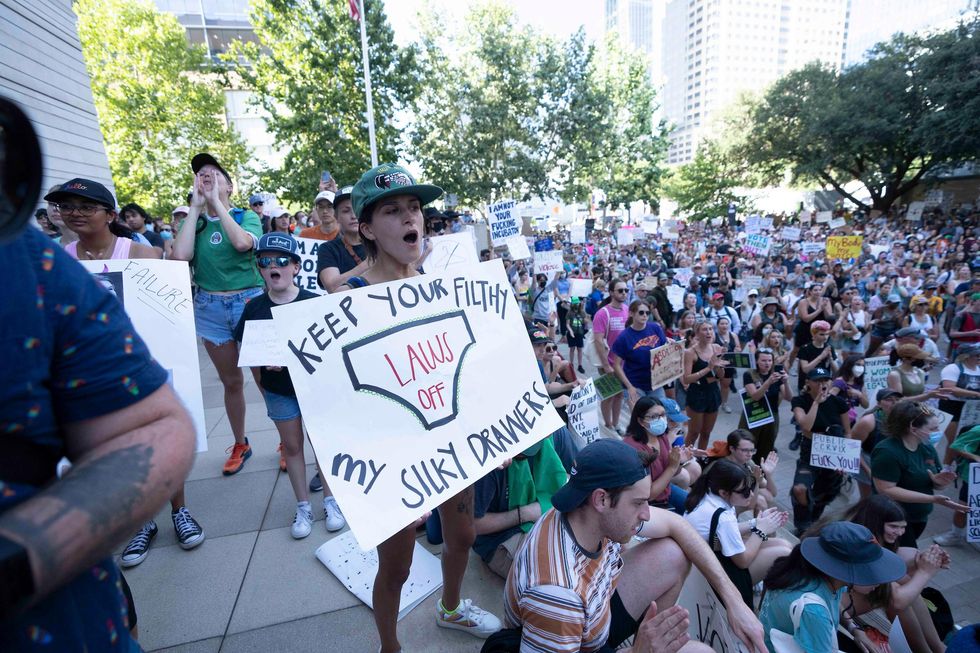 People showed up with all types of signs like Mindy Moffa holding up, "Keep your filthy laws off my silky drawers."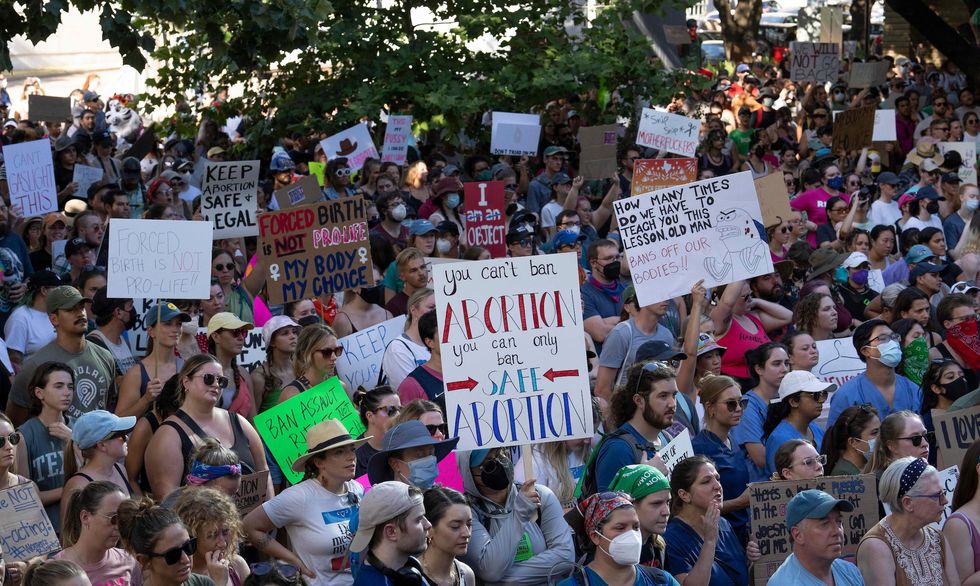 Austin joined cities across the country that saw protests for a women's right to an abortion after the ruling.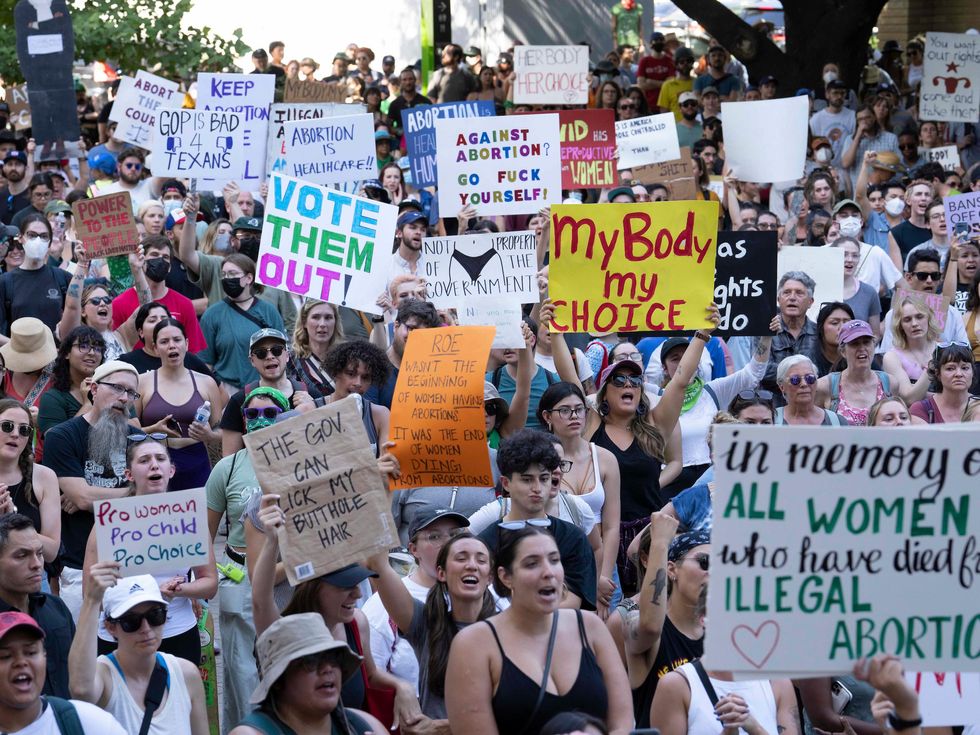 According to a recent UT poll, 78% of Texas voters support abortion access in most cases.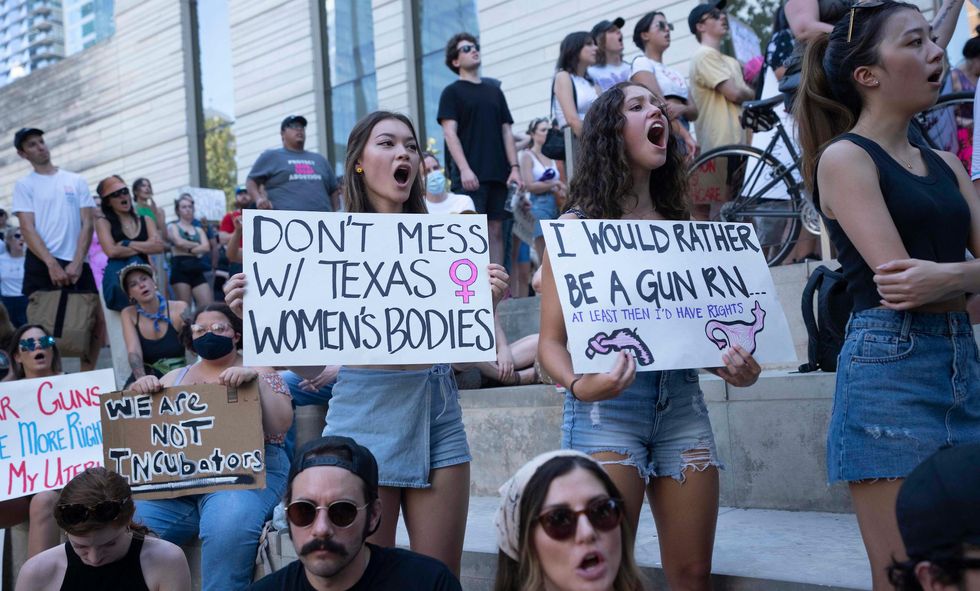 Sabrina Talghade and Sofia Pellegrini held up signs directed at Texas laws. A Texas trigger law will ban all abortions from the moment of fertilization, starting 30 days after the ruling. When state legislators passed the trigger law last summer, it also passed laws for more protection of firearms, including the right to open carry without a permit.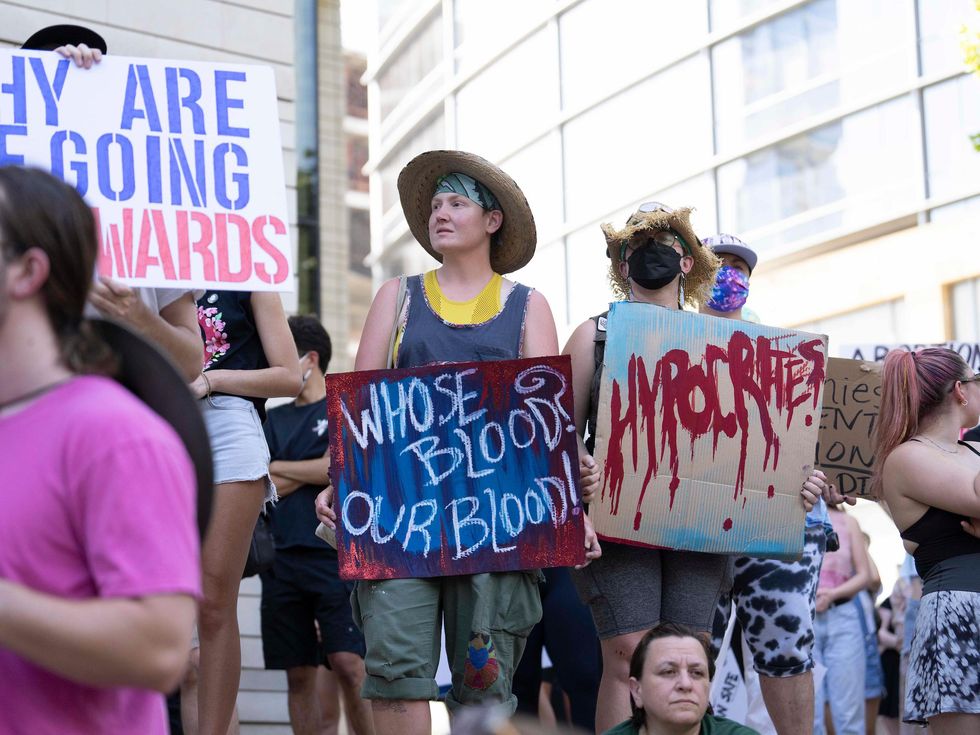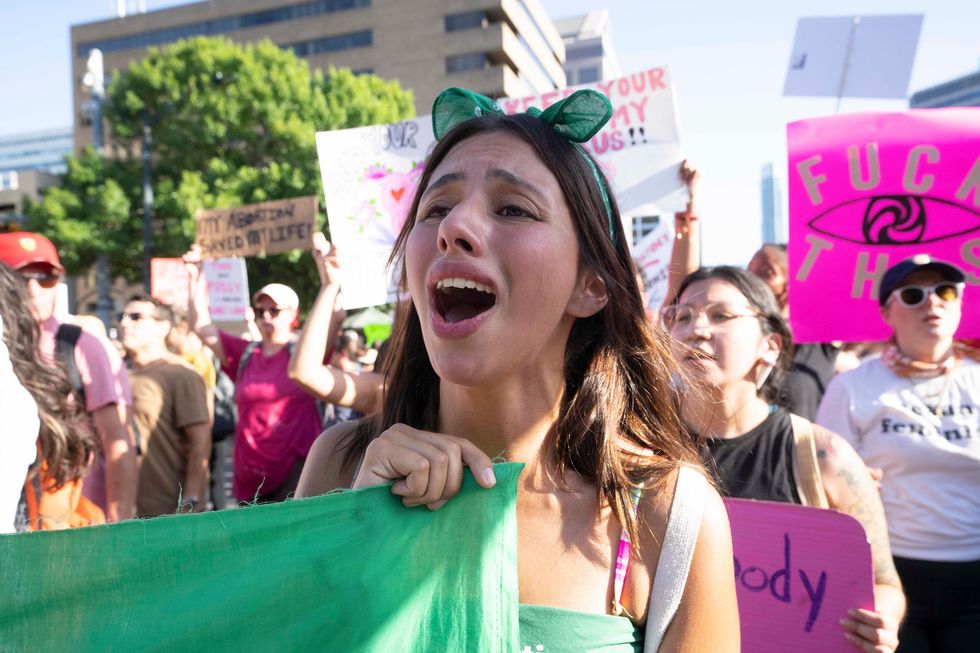 Lili Enthal of Austin yells as around 1,000 Texans marched to the Texas Capitol.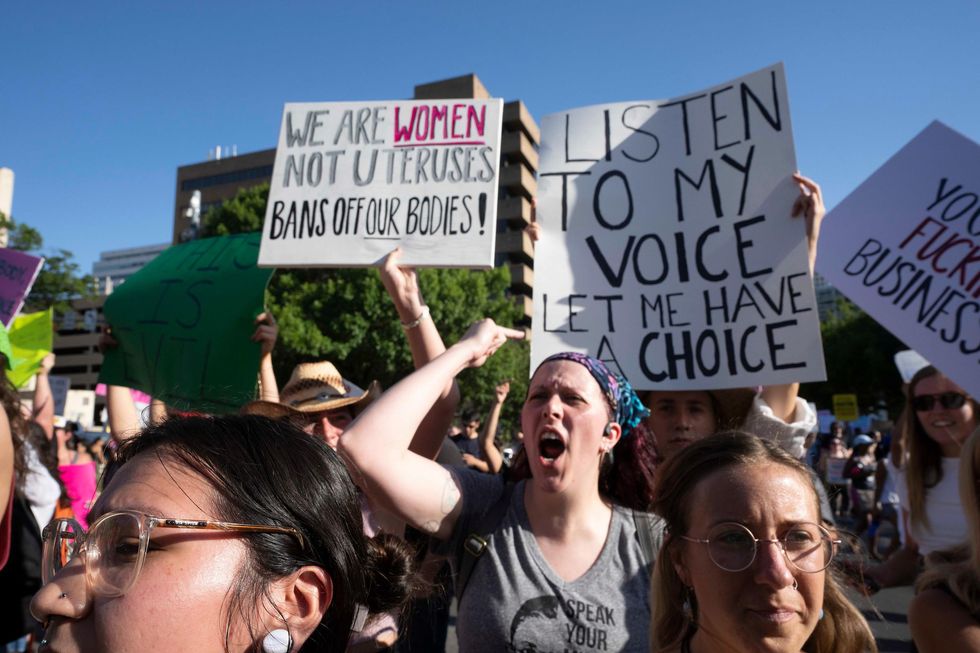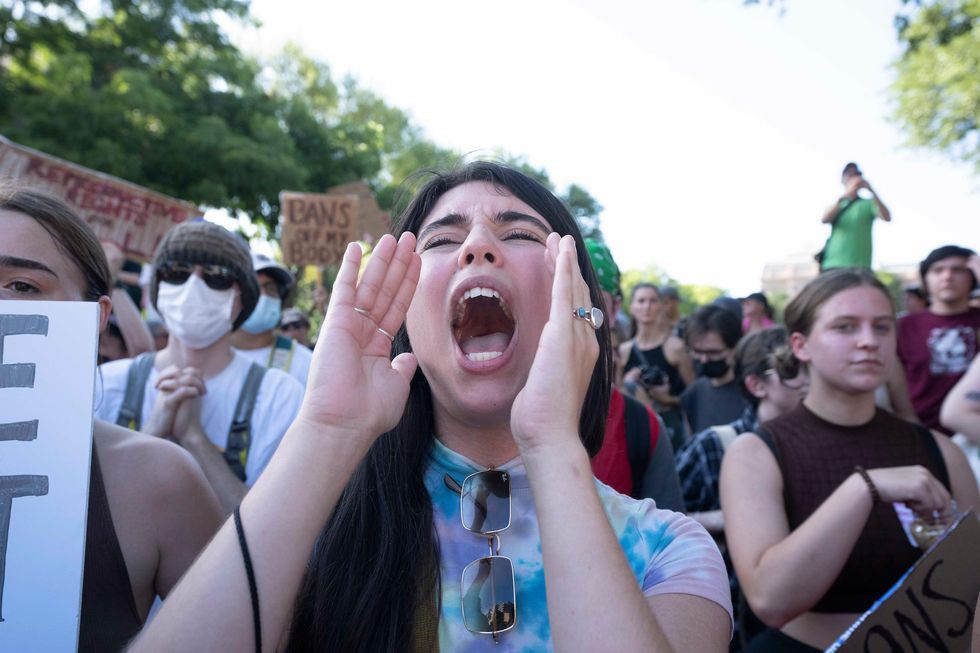 From the Texas Capitol, Zoe Webb lets her voice be heard against the Supreme Court ruling.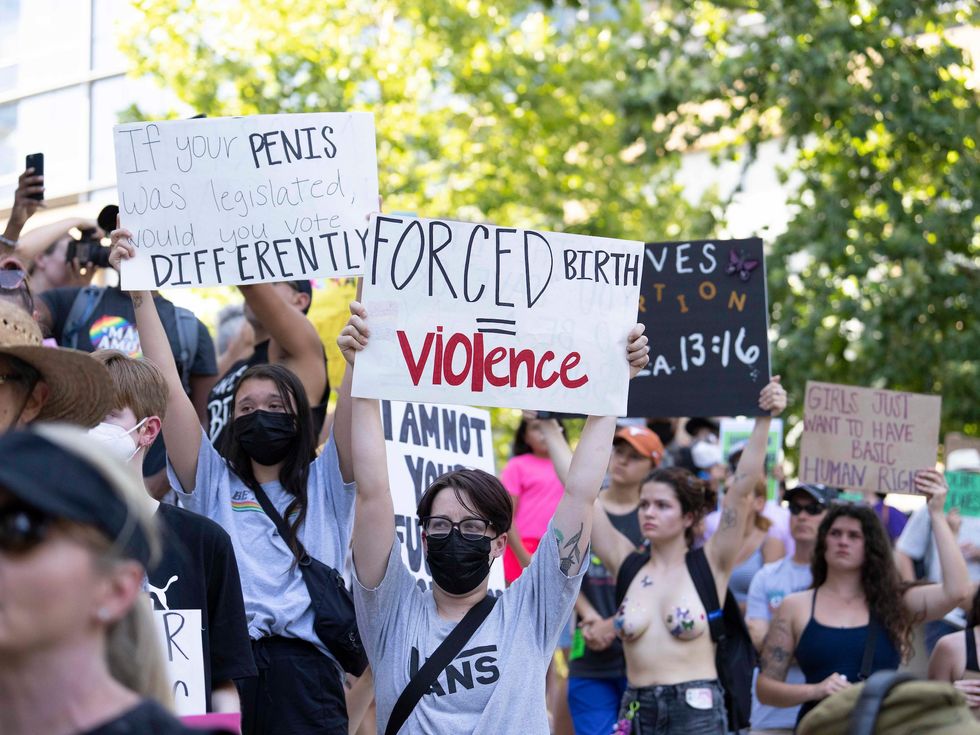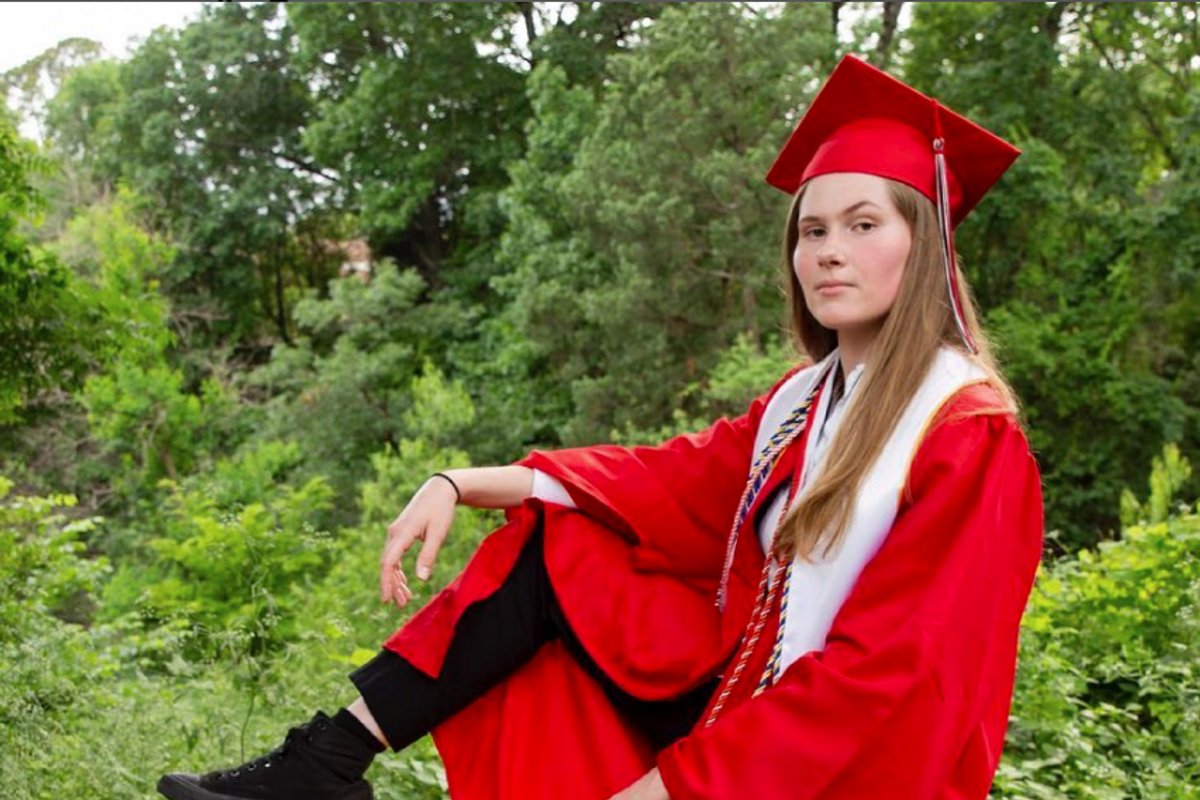 Paxton Smith's 2021 valedictory speech at Lake Highlands High School in Dallas wasn't the same speech she had previously shared with school administrators. She dropped the approved speech and made a case for women's reproductive rights after lawmakers passed the Texas "Heartbeat Bill."
Her advocacy made news on NPR, YouTubeTV and in The Guardian. Just over a year later, the "war on (women's) rights" she forewarned has come to a head as the U.S. Supreme Court voted Friday morning to overturn Roe v. Wade, ending constitutional protection for abortion access.
"It is up to the people to show up and show the courts and the politicians that we won't sit back and let this happen," Smith told Austonia Friday morning. "We will show up, we will fight back. Before, we were scared of them, now they should be scared of us."
Now a University of Texas sophomore and abortion rights activist, 19-year-old Smith said she wanted to give the same speech in the "the most public way possible" to reach "as many people as possible who don't agree that I deserve this right."
However, she says the response was "actually overwhelmingly positive" and supportive of her cause. According to a recent UT poll, 78% of Texas voters support abortion access in most cases.
The speech opened up further opportunities for activism: she advocated for reproductive rights at the International Forum on Human Rights in Geneva, interviewed with Variety magazine and spoke to tens of thousands at Austin's Bans Off Our Bodies protest at the Texas Capitol in May.
Smith also serves on the board of directors for the Women's Reproductive Rights Assistance Project, a national nonprofit organization that helps fund abortions or medication abortion—like Plan C pills—in all 50 states. Most recently, Smith has been attending protests in Washington, D.C. leading up to the ruling.
"This is land of the free. This is where you get to choose how you live your life," Smith said. "Overturning Roe v. Wade violates everything that we have come to believe about what it means to live in this country. I think a lot of people aren't willing to accept that this is a human right that is most likely just going to be gone for over half of the country within the next couple of weeks."
Bracing for the next steps, Smith gave some tips for supporters:
Find a protest to attend.

"I would say invite somebody to go to those protests with you, invite a couple of friends, invite people into the movement," Smith said.

Talk about the issue on social media—use the platform you have.

"Have these kinds of conversations where people can just talk about their fears and then find ways to go and advocate for yourself," Smith said.

Volunteer at a nonprofit near you.
"I feel like a lot of the reason things have gotten as bad as they have within the abortion rights world is that people are not making a scene, not protesting, not putting the effort into ensuring that the government doesn't take away this right," Smith said. "I want to emphasize that if you're not doing anything, don't expect the best scenario, expect the worst because that's the direction that we're going in."