Get connected with our daily update
Austin is one of those cities filled with fun activities for anyone and everyone—even if you're on a budget. Whether you're looking for some fun drinking or you want to spend a day in nature, Austin has you covered with some bizarre and other tranquil entertainment options for the best day ever.
Here are 9 activities under $10 you should try in Austin.
---
By Jo Clifton
The city's immediate financial outlook is looking more optimistic due to a strong rebound in sales tax collections, increased development, and City Council and city management's efforts to slow the growth of city cost drivers over the last three years, according to Budget Officer Kerri Lang.
However, city budget writers are also anticipating a budget shortfall for Fiscal Year 2026-27. As Lang wrote in a memo to the mayor and Council, "Fundamentally, while the city has made important strides in bending its cost curve to a more sustainable level, and record levels of sales tax receipts are helping to delay imbalances in the short term, work remains to be done to achieve long-term structural stability in the General Fund."
In 2019, state law reduced the amount by which cities, counties and other taxing entities could increase property tax rates without voter approval from 8 percent to 3.5 percent. Lang anticipates the city's General Fund expenditures will increase by 4 percent annually over the next five years without adding any programs or significant increases in staff.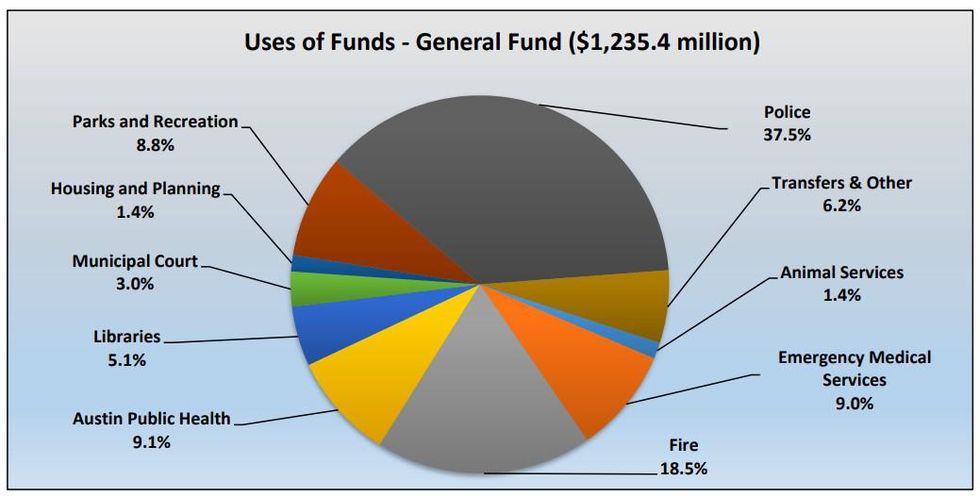 (City of Austin)
The major increased expenditures in the General Fund are related to personnel costs, such as salaries and health insurance, as well as a larger contribution to support services, which includes Finance, Purchasing, Computer Technology, Human Resources, Payroll, fleet maintenance, fuel and other citywide allocations.
The city pays for General Fund expenditures from property and sales taxes, transfers from city utilities, and revenue from franchise fees, development fees, forfeitures and penalties, inspections and interest.
Staff members are also recommending that the General Fund increase its contribution to the Liability Reserve Fund to bring it back up to 14 percent, the level set forth in city financial policies. The fund fell below the 14 percent level due to expenses the city incurred as a result of the Covid-19 pandemic and Winter Storm Uri. Although the city has been working to get reimbursement from the Federal Emergency Management Agency, city officials do not expect to receive it by the end of this fiscal year, Sept. 30. The Austin Monitor asked a city spokesperson to find out exactly how much they were requesting from FEMA but did not get an answer before deadline.
Though the memo did not mention the matter, the city is also facing a number of lawsuits filed by protesters who were injured during demonstrations related to racial justice.
Sales tax is the second-largest source of city revenue, after property taxes. Because of the city's strong rebound from the pandemic-related downturn, sales tax is projected to be $314.5 million for this year, nearly 13 percent higher than budget writers anticipated. Austin Energy and Austin Water are expected to transfer $160.4 million to the General Fund, which is what financial staff had previously projected.
Lang warned, "Although a very modest surplus is projected for FY 2023, if these funds are used to fund ongoing expenditures, projected deficits in FY 2027 and future years will expand."
Staff members are proposing a property tax rate that will result in a monthly property tax bill from the city of $150.60 for the "typical residential ratepayer" for FY 2023, approximately $6 per month more than the FY 2022 bill. That rises to $195.63 a month in FY 2027, a 6.3 percent increase over the five-year period.

(City of Austin)
The home, aptly named "Villa Del Lago," offers a 15,400-square foot main house nestled on the hilly south shore of Lake Travis.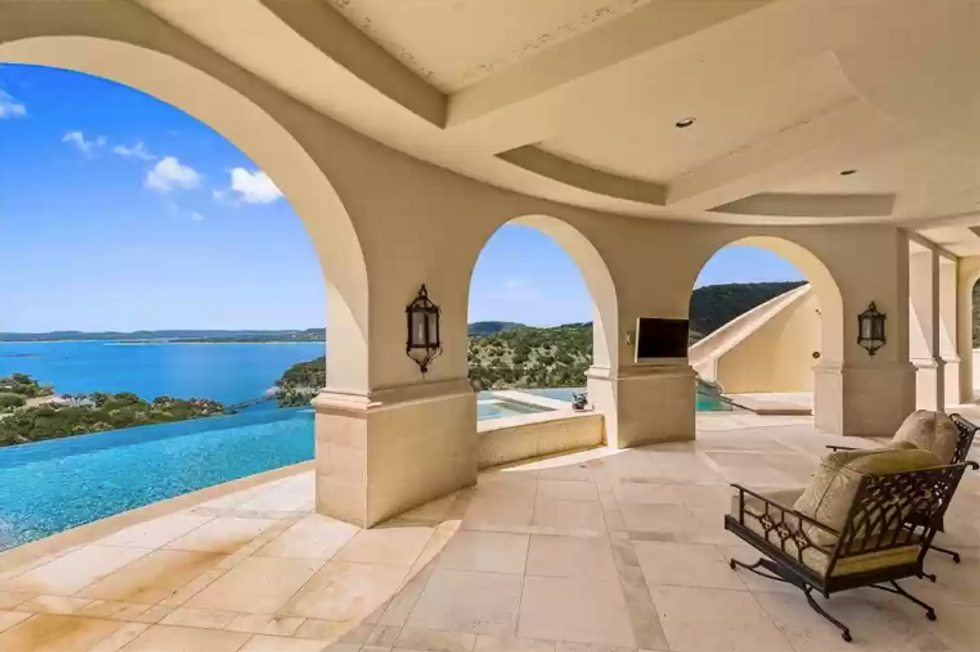 The home includes outdoor space and a pool that overlooks the south shore of Lake Austin. (Realtor.com)
Those who dare to make a bid won't be short on amenities—the home comes with seven bedrooms, 10 baths, five fireplaces and other rooms including a media room, theater, library, game room, gym and bar.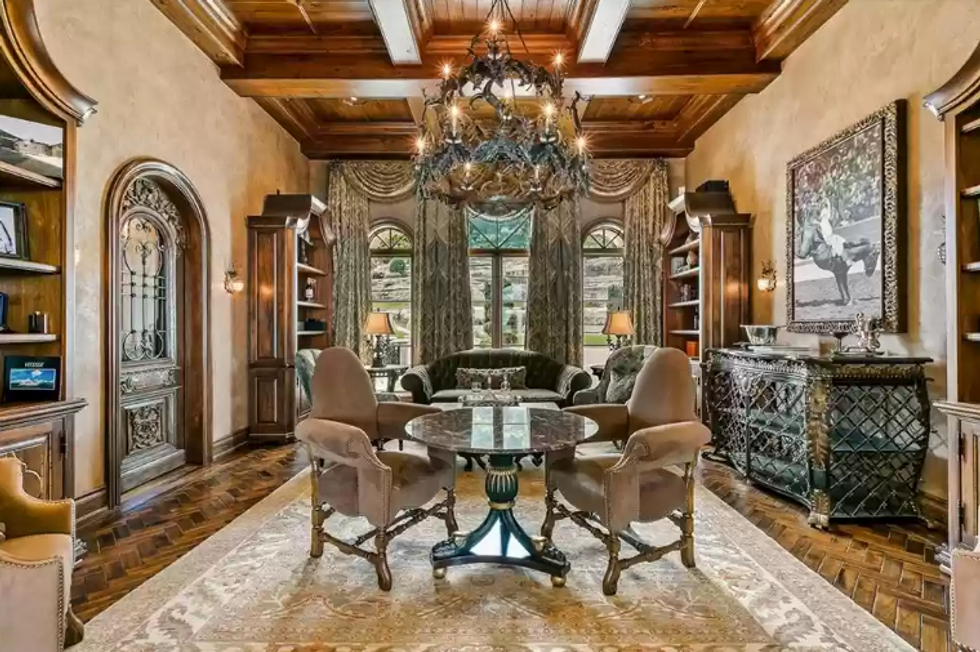 The home was built in 2004 and comes with a library, gym, theater and more. (Realtor.com)
Once outside, homeowners are met with immaculate native Texan landscaping, including cascading hillside waterfalls, a summer kitchen and a fish pond.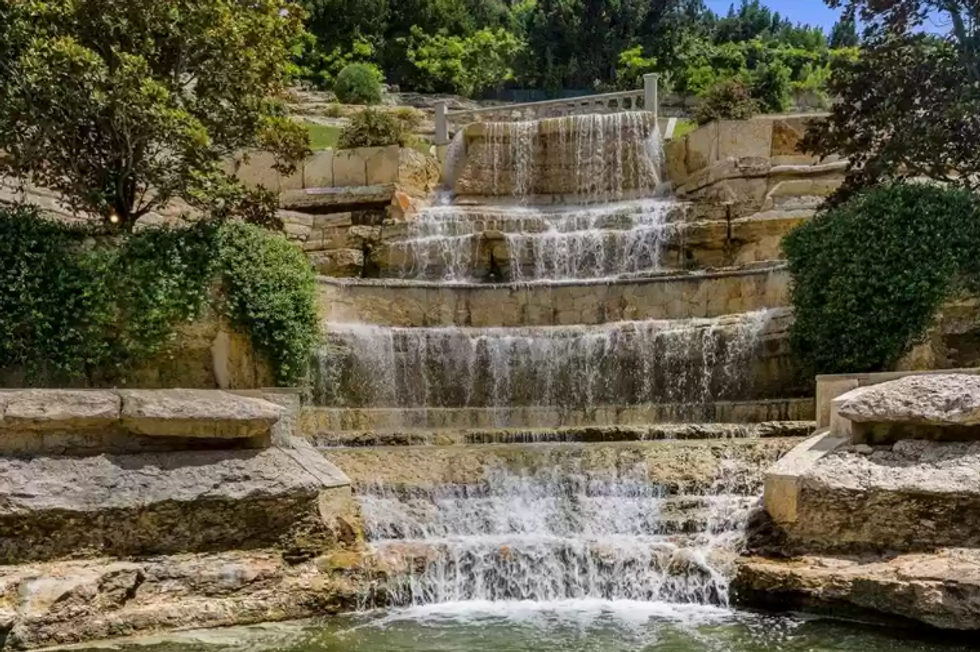 The 25-acre property also hosts multiple waterfalls. (Realtor.com)
Stone staircases and bridges lead to a gated two-story "entertainment pavilion" with a commercial catering kitchen and valet area.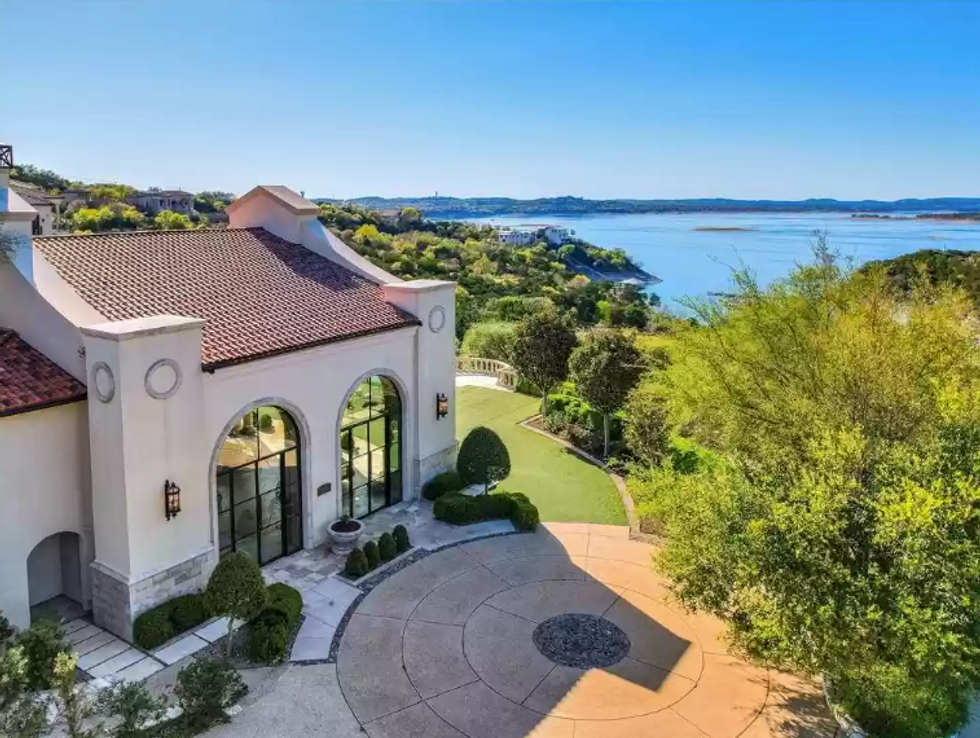 The private entertainment pavilion has hosted weddings and other events in the past. (Realtor.com)
The home draws on Classical architecture but was built in the early aughts with a modern lifestyle in mind. Extra perks include three ovens, an elevator, a secret stairwell and safe room, a half basketball court and a massage room.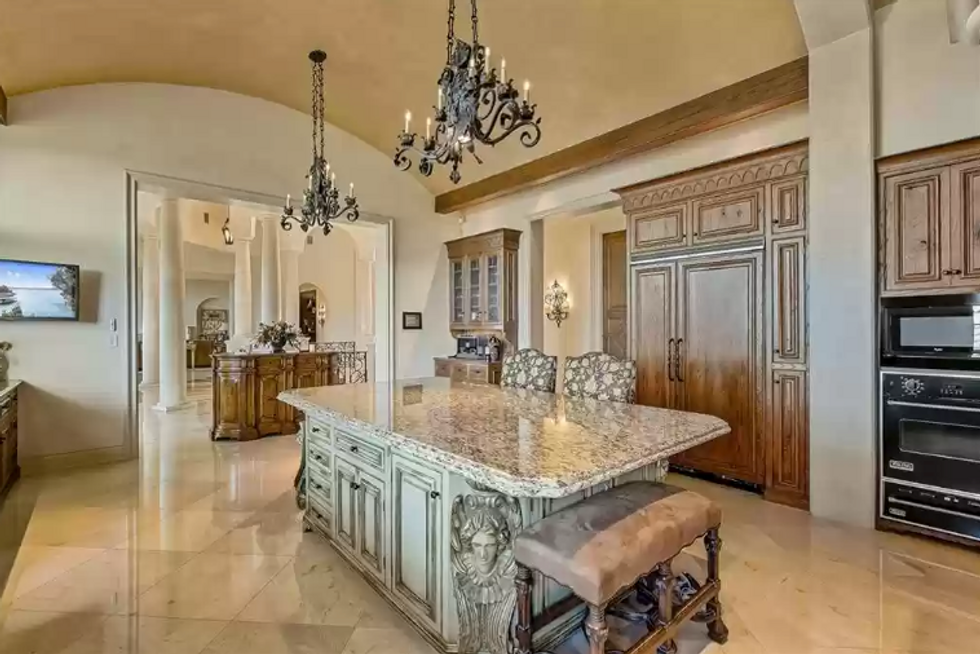 The home's luxe kitchen comes with three ovens and ornate cabinetry. (Realtor.com)
Looking for your next dream home? Villa Del Lago is within your reach—if you can shoulder around $236,700 each year for the next 30 years (plus a $10.8 million down payment).
Those enchanted with the property may still be able to catch a glimpse of luxury Lake Austin life, however. The entertainment pavilion is closed for now, but former property owners rented the European-inspired villa for weddings and other events with packages starting at around $7,500.