Get connected with our daily update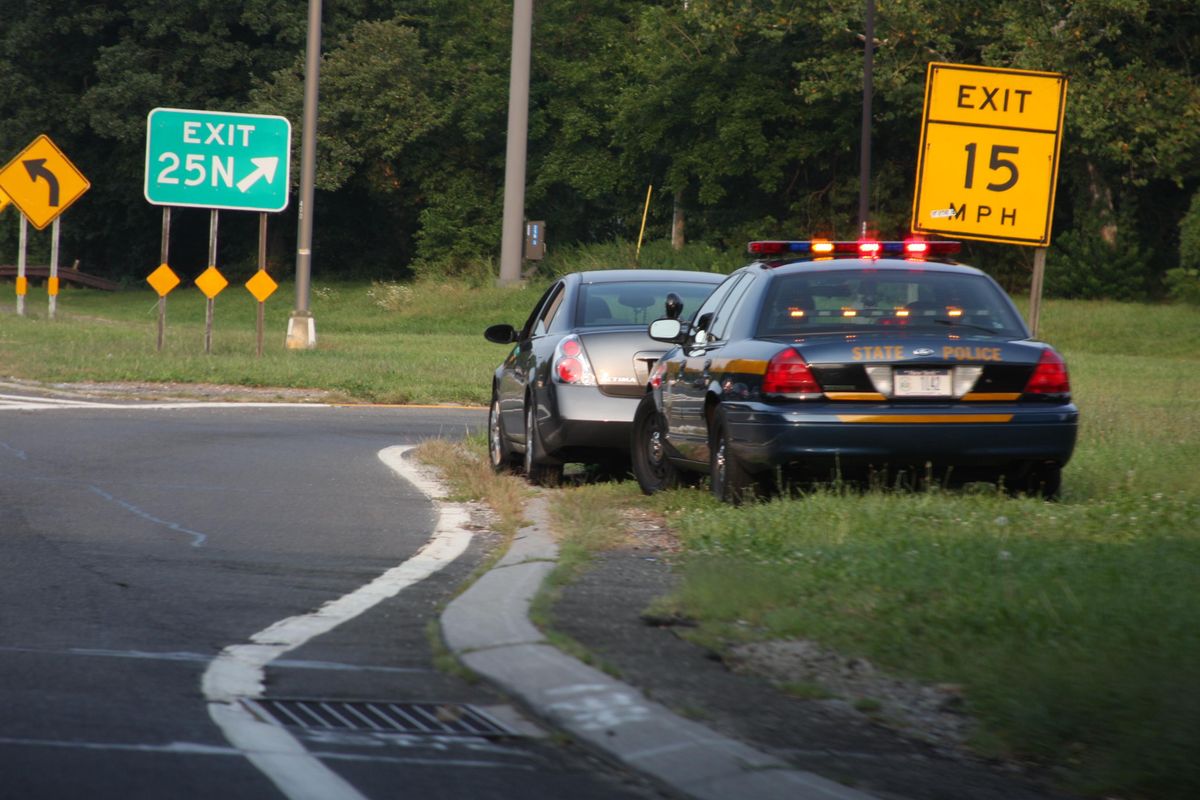 Shortly after being pulled over, you get a text message. It's the cop, and they want you to get on a video call.

---
This is the future envisioned by Michael Odiari, an Austin entrepreneur who wants to "streamline and automate" traffic stops with a new app.
The app, called Check, allows users to upload their drivers license and car registration. Then, when the user is pulled over, the service sends a text invite to video chat with the officer, who already has the user's information.
"It's dangerous for both sides," Odiari said of police traffic stops. His app "provides a way for police and motorists to communicate without escalating" the situation.
Check's marketing promotes the app as a remedy for some of the racial disparities in regular traffic stops that garnered national attention over the summer. Late last month, protestors took to the streets in Omaha, Nebraska after police fatally shot a Black man in a traffic stop. And here in Austin, a recent study of local traffic stops in the city found black motorists were disproportionately pulled over by police.

Odiari, the son of a Nigerian immigrant, says he too has stared down the barrel of a police officer's gun in what was supposed to be a routine traffic stop. During the incident, Odiari said the officer insisted that Odiari's vehicle registration was expired, even though it was not.
He believes the episode could have been smoothed with the app's services, which would transmit these documents to the officer before they approach the car.

The app also appeals to law enforcement, says Odiari, who spent more than 80 hours doing police ride-alongs. Approaching a motorist's vehicle in a traffic stop is often described in law enforcement training as one of the most dangerous situations for officers, although studies of data have challenged the notion.
Check currently has no contracts with police departments, though Odiari has been in talks with at least two in the Austin area.
Check's team is waiting to implement the video calling portion until they've built up a large enough user base through the app's other service—automating the traffic court visit.
Check has already attracted some investors.

"We would invest in this business even without the social justice component," said Oksana Malysheva, the CEO of Sputnik ATX, an investment group. "This is an elegant solution that serves both sides of the equation incredibly well."
But efforts to improve policing with technology—a movement which has gained traction in recent years through body cameras and data services like Palantir—have been criticized.
"Technology does very little to change the fundamental thing that police do," said Michael Sierra-Arévalo, a sociology professor at the University of Texas at Austin who specializes in crime and law enforcement issues.

He said the very nature of policing already promotes the kind of escalation that technology like Check hopes to prevent.
Previous attempts to reform police through technology have returned mixed results. Arévalo pointed to tasers, which were promoted roughly two decades ago as a way for police to de-escalate situations with non-violent force, however results have been mixed.
But Odiari remains hopeful.
"I'm not saying this is going to solve all the problems out there," Odiari said. "But this is a start for people to tell their government how they want police to communicate with them."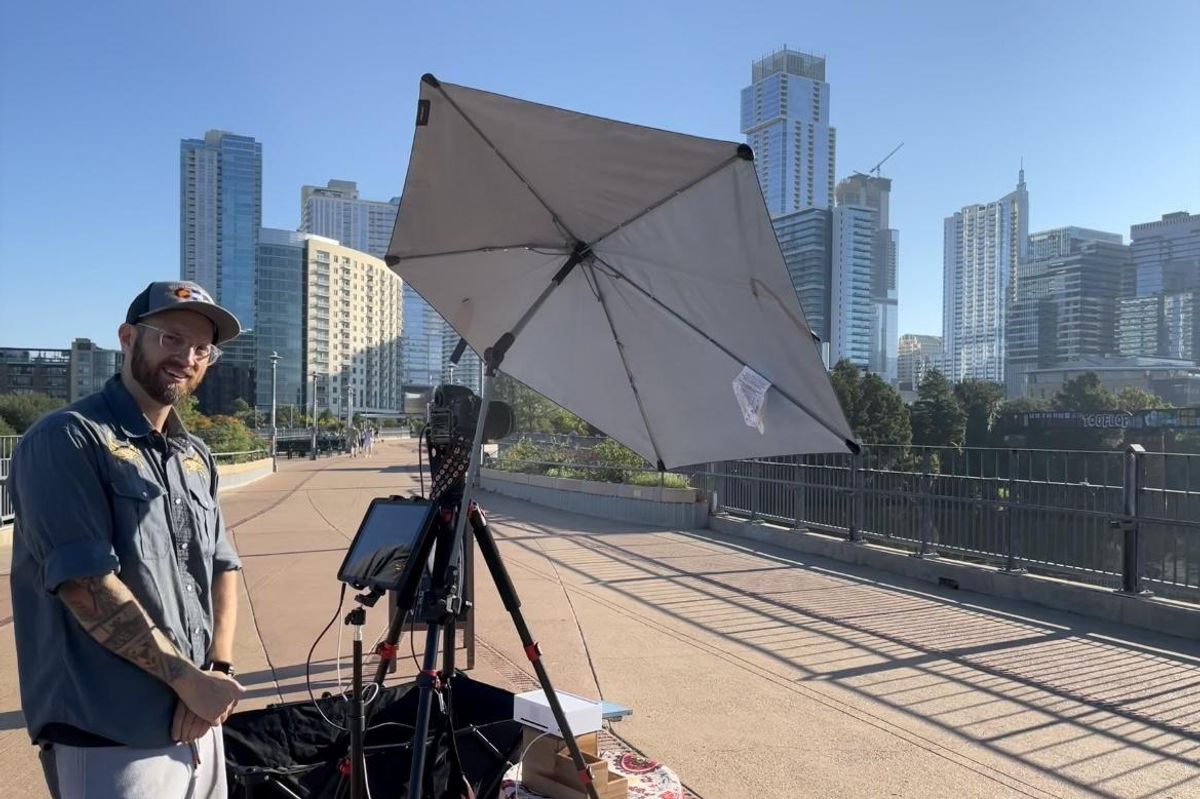 Nicklaus Pereksta says he loves photographing enthusiastic people, and it's why his latest gig offering pictures to people out on Lady Bird Lake's hike and bike trail is going smoothly. He sets up his gear on the Pfluger pedestrian bridge and puts out a sign: Photos, $10.
"Overwhelmingly, this has been a really positive experience," Pereksta said. "I get excited when I wake up in the morning and I can't wait to go to work."
Bikers and joggers are excited about it too. On the pedestrian bridge leading to downtown Thursday morning, a man on an e-bike rode up and posed, wanting more photos.
"I posted the last pictures on Instagram and people loved it. They asked, 'where is this guy?'" the biker told Pereksta. Bashfully, Pereksta, who also photographs landscapes and at weddings and other events, said he was happy to hear that.
Pereksta started these photos about a month ago, after the strenuous runs required in his valet job started causing pain in his legs. And though he has a passion for photography, he wasn't so sure when he started working independently if it would work out.
He felt uncertain about the demand for it and was also worried about having lots of expensive equipment out in the open.
"Then like the first day was nothing but high praise and people are like, this is so awesome. This is great. I've never seen anything like this before. I was like, Wow, this was really good, like positive turnout. So I got encouraged."
Now, he wants to expand and is thinking of contacting the Mueller Farmers Market about how to become a vendor. Still, he'll carry a connection to photographing on the bridge since the word bridge is related to his last name.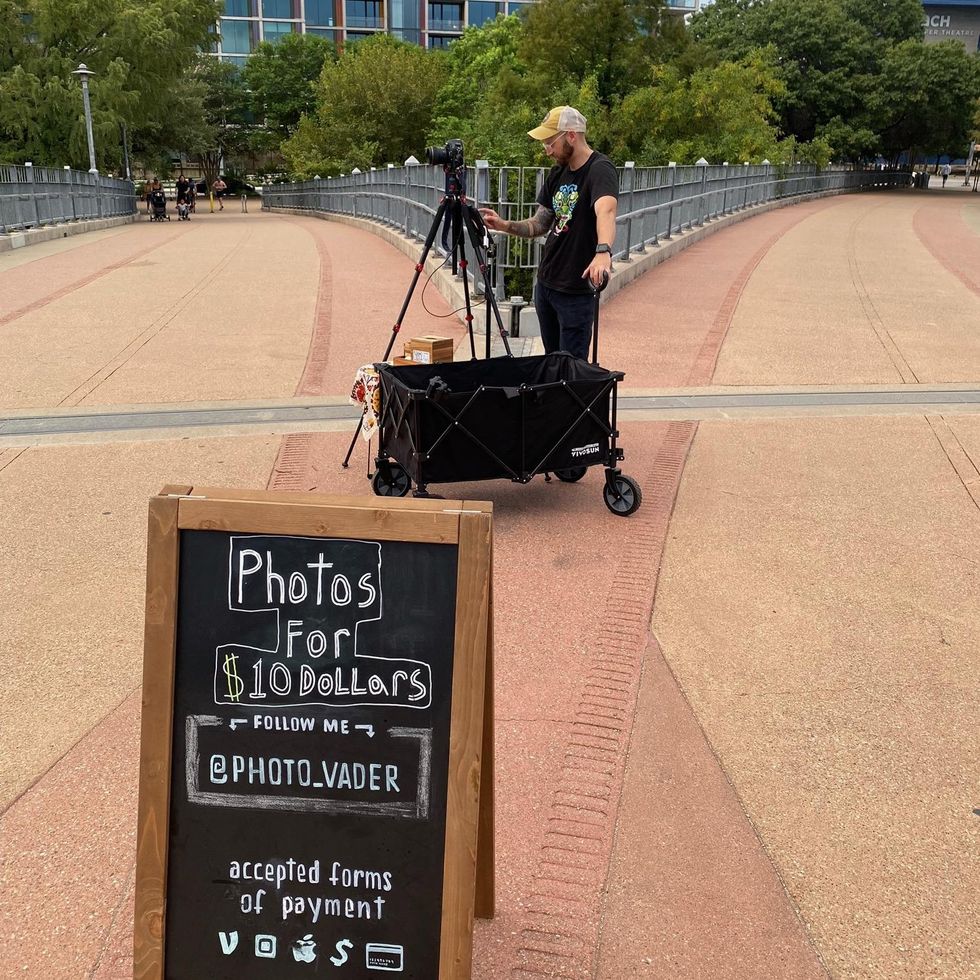 (Dewey C.)
"It's a name my great, great, great grandfather came up with when he was marrying somebody. It's actually quite a romantic name. It means a joining of two bridges," Pereksta said. "So, I thought it was ironic that I'm set up on a bridge. I'm kind of representing my last name right now."
Austonia talked to Pereksta about life in Austin, where he's lived for eight years after living in Boston doing band photography.
What was your first experience with Austin?
I came here to visit some friends and they took me to Barbarella. So we went to Barbarella and I was like, 'wow, this place is great.' And then the restaurants and the food and going to Barton Springs. I was like, 'this is amazing.' Because there's nothing like that in Boston. If you want to go to a natural spring, you got to go to New Hampshire. There's no pools in the city at all. So there's lots of swimming out here.
What do you like best about Austin?
You go to any little quiet bar and there's a band playing that should be like onstage for a sold out show. Yeah, they're playing to 10 people, right? Like, one of the best bands ever and they're playing for 10 people, right? And just little magic moments like that are pretty fun. You just run into little random weird things.
What do you think makes Austin different from other places?
There's no fall.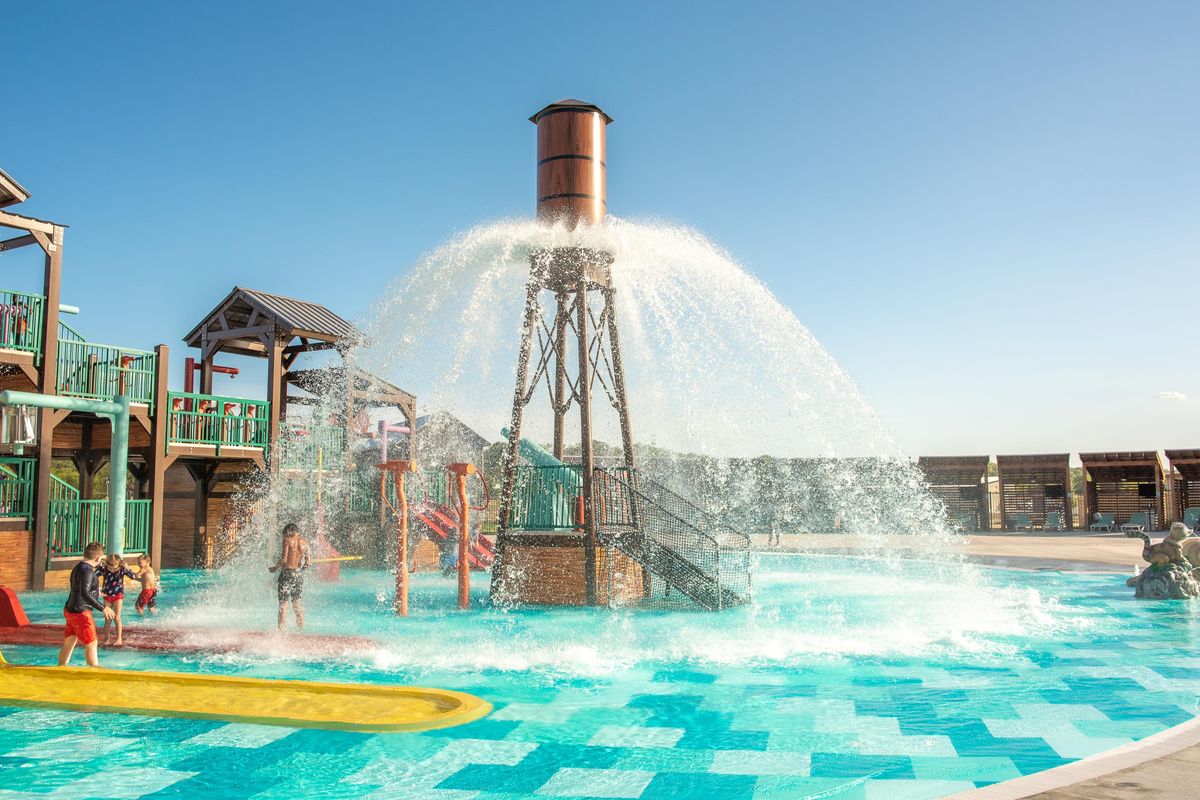 Camp Fimfo Waco
Camp Fimfo Waco, a brand new camping resort, is kicking off football and fall camping season in style! With top-notch amenities, premium accommodations, and 10 weekends of fall fun, there's no better place to have a fall camping getaway, especially if you're a Baylor football fan!
Fall promises to be a one-of-a-kind camping experience. From Sept. 16 to Nov. 24, weekends will be packed with fall-themed activities, including special Halloween weekends in October. Campers can enjoy activities like fall crafts, campground trick-or-treating, costume contests, site decorating, outdoor movie nights, and more!