Get connected with our daily update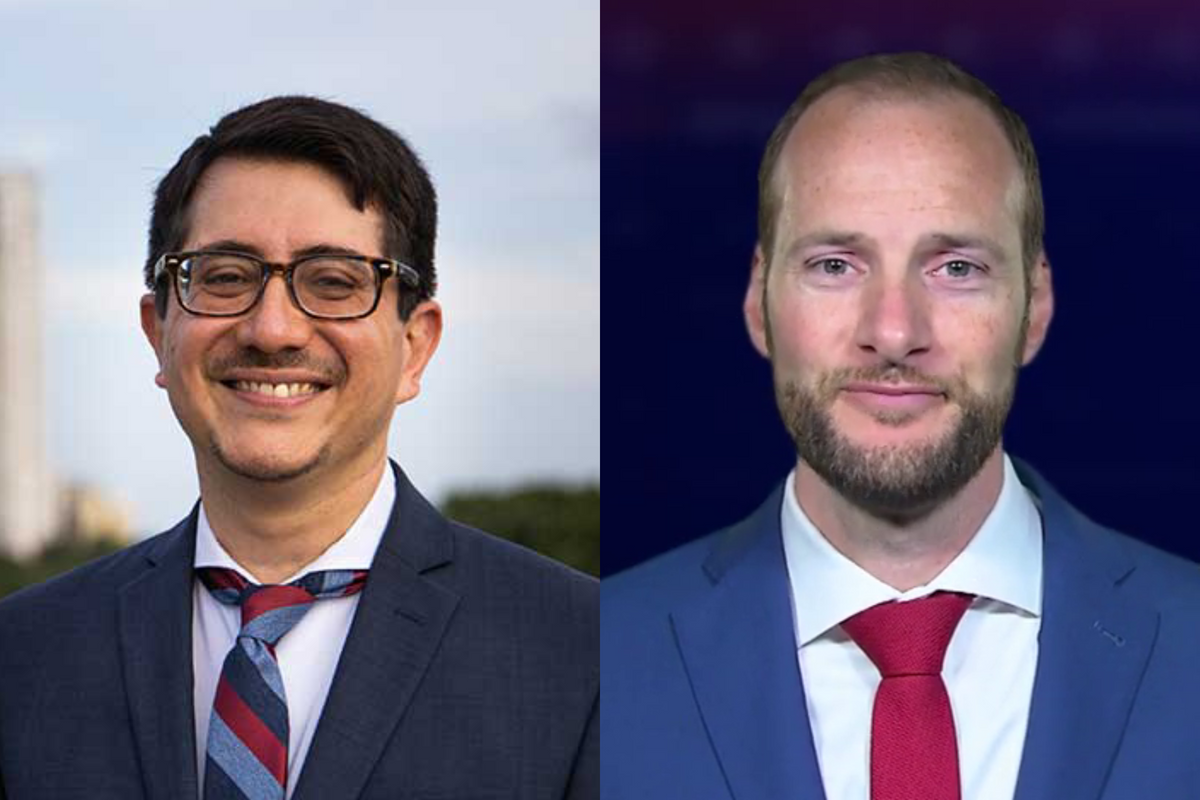 Chesa Boudin and José Garza share the rare handle of "progressive prosecutor"—Boudin in San Francisco and Garza in Austin.
---
Former public defender Boudin was voted out by nearly 60% of voters on Tuesday, after being elected by a slim margin in 2019 with a platform of police reform, criminal justice reform and addressing racial inequality. His opponents argue his policies threaten public safety.
As Travis County District Attorney Garza remains in office, halfway through his four-year term, he is so far silent on Boudin's landslide defeat. Repeated calls to the D.A. by Austonia for his comment were not returned as of publication.
Boudin's stances closely reflect fellow progressive Garza's platform
Garza and Boudin have a similar track record: Both have received endorsements from progressive Sen. Bernie Sanders, D-VT; serve progressive cities; believe in holding law enforcement accountable and have been criticized for not being tough enough on criminals.
During his tenure, Boudin eliminated cash bail, reduced the prison population and brought nine criminal conduct cases against officers for misconduct.
Likewise, Garza obtained indictments of five Austin police officers, two sheriff's deputies, an assistant county attorney and a sheriff on charges including tampering with evidence and murder. Distrust between Garza and Austin police is at a high level.
But there are key differences
San Francisco is facing three major types of crime: Murders, burglaries and motor vehicle thefts have increased significantly since 2019. While a report by KXAN last October showed Austin shared a "sizable jump" in homicides in the past 18-24 months, the homicide rate remains at 7.69 per 100,000, which is lower than both Dallas and San Antonio.
San Francisco's housing crisis doesn't seem to be improving and neither does public perception of the expanding homeless population, but since Austin reinstated the camping ban in May 2021, the housing crisis has leveled off locally.
Plus, while Boudin narrowly scooted by in his election, Garza topped opponent Margaret Moore by 3%, followed by 68% in the runoffs and
70% of the votes
in the general election in 2020.
What the opposition is saying
The Austin Police Association took notice of the San Francisco election, and the similarities that Boudin and Garza have shared. APA president Ken Casaday told Austonia the results were not surprising to him.
"San Francisco citizens became tired of the lack of prosecution of cases," Casaday said. "The APA plans on allowing the citizens of Austin to make the decision on how to handle our D.A. After all, he was voted in by the citizens just like D.A. Boudin was two years ago."
Casaday continued, "D.A. Garza is no different than Mr. Boudin. They were funded by the same people to do what they've done. In fact, Mr. Garza has never prosecuted a case in his life which makes it tough to understand the complexities of prosecuting cases."
Austonia reached out to the office of congressional candidate Greg Casar and Judge Andy Brown, as well as organizations that have endorsed Garza, including Austin DSA, Black Austin Democrats and the Austin Justice Coalition but was not able to hear back for comment at the time of publication.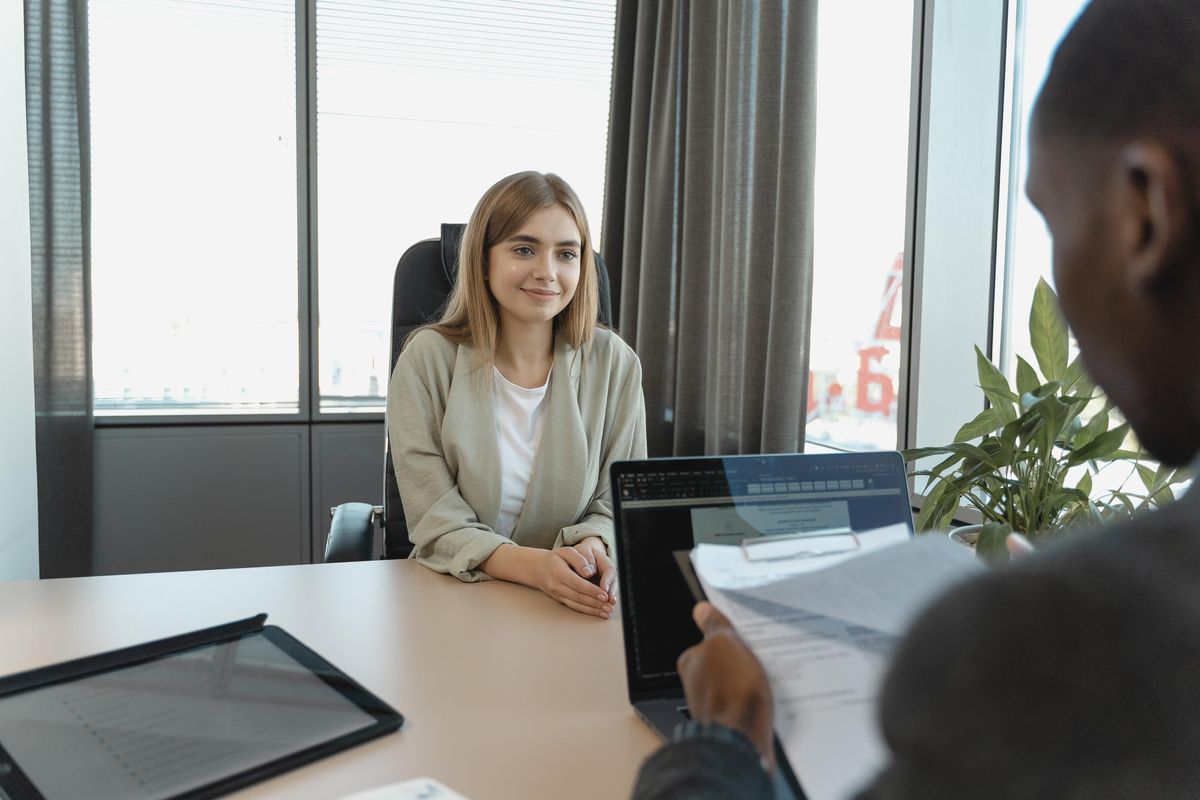 Jerry Lee, co-founder of professional training company Wonsulting, applied to 300 jobs using three fake resumes to do an experiment.
As he detailed on TikTok, he was trying to see the rate that each resume got ghosted. And while one of the resumes had a 14% interview rate—a result he wasn't surprised by given that Facebook was listed on the resume—recruiters still ghosted 57% of the time.
"So just remember that being ghosted is part of the process," Lee said. "And yeah, it does apply to people who work at these prestigious companies."
@jerryjhlee

🙋‍♂️ if you've ever been ghosted by a recruiter
Ghosting, or abruptly ending communication with someone without explanation, has been the norm for some employers. They've typically had the upper hand in the hiring process after all. But lately, they're starting to get a taste of their own medicine.
Julia Lyons-Ryle, an HR Performance Specialist, said this trend is fairly recent and has cropped up more as a result of the pandemic.
She works with small to medium-sized companies in the Austin, San Antonio and the Rio Grande Valley regions, and has considered reasons for why prospective employees disappear without explanation.
One is that it's harder for companies to form a bond or relationship with a prospective employee over the phone or a Zoom meeting. As a result, job seekers are more comfortable leaving employers on read.
A recent report by HR analytics platform Visier surveyed 1,000 job seekers in the U.K. and 1,000 in the U.S. Of those, a whopping 84% of respondents said they had ghosted an employer or potential employer in the past year and half.
The report noted a few of the top reasons for ghosting, including salary levels that were below expectations, companies had a bad reputation and online reviews, job role descriptions were inaccurate and workers received other, more attractive job offers.
But it's not just during the interview process that workers are considering ghosting. Just over 30% said they would ghost at the point of the job offer or after their first day on the job.
Who would do that? Well, the survey found that more senior workers are comfortable ghosting. More than 90% of Directors, VPs and C-suite level workers expressed a willingness to ghost on the survey.
Still, there are actions employers can take to avoid getting ghosted. Lyons-Ryle says the company culture begins even before an interview because job seekers can get a feel for a place just from the posting. So, putting a salary range and an accurate job description can be key to hearing back from prospective employees.
There's a lot that companies have to offer, besides just here's a paycheck," Lyons-Ryle said. "And that's something that a lot of people are looking for, especially after the pandemic, they're starting to look around and say, you know, I can get a paycheck. But can I get something else? A culture or a family, a place to belong?"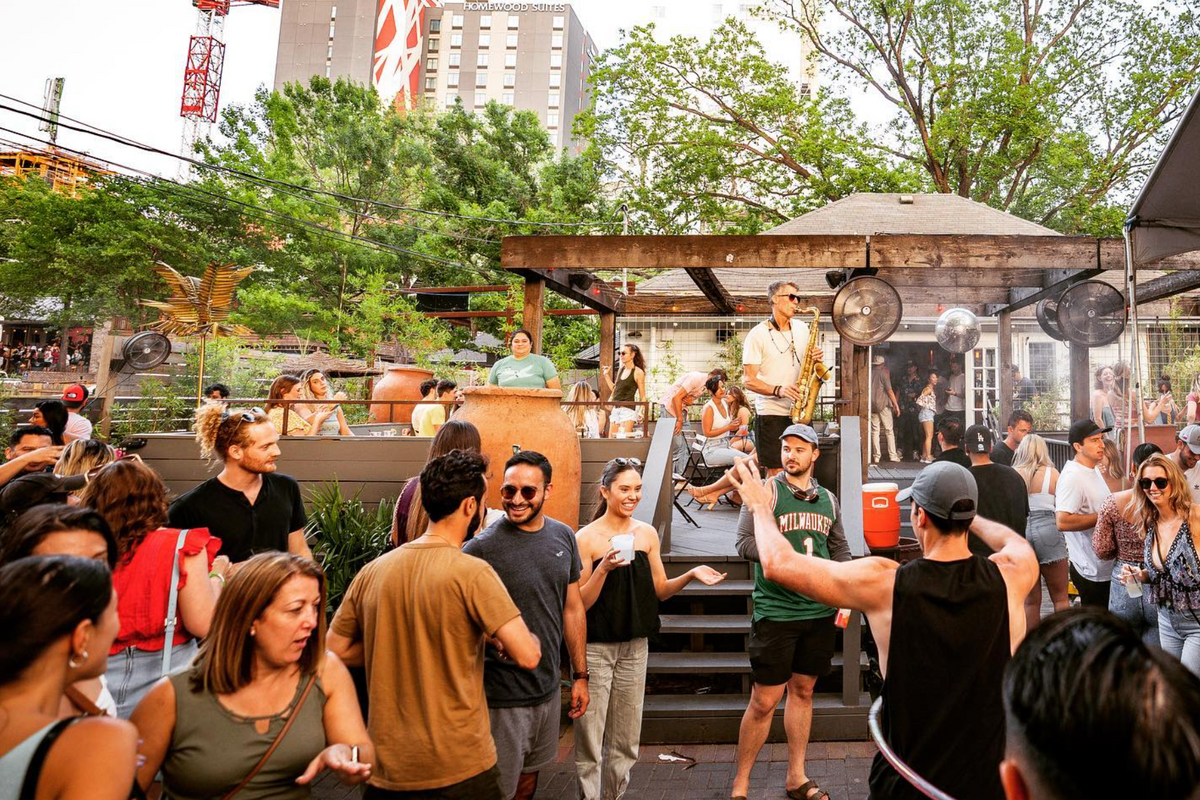 Another Rainey Street bar is closing its doors, marking the strip's third closure of the year.
Reina, 78 Rainey St., announced that it would close its doors on Sept. 11 via social media on Friday. The city plans to use the lot for construction of a new residential building, The Modern, which will include affordable housing units.
The announcement comes on the heels of both Container Bar and Bungalow closing in March to make way for the development, which will be a 49-story high-rise, with a conditional use permit for a four-story cocktail lounge inside.
"We knew this was coming and that our days were numbered," the bar said. "It still couldn't prepare us for the sadness we're feeling."

The bar opened just before the pandemic began in January 2020.
"We often think back to when Reina was a place of refuge during COVID," the post said. "The smiles we saw on people's faces as they ventured outside of their homes for the first time in months is a memory burned inside our heads forever."