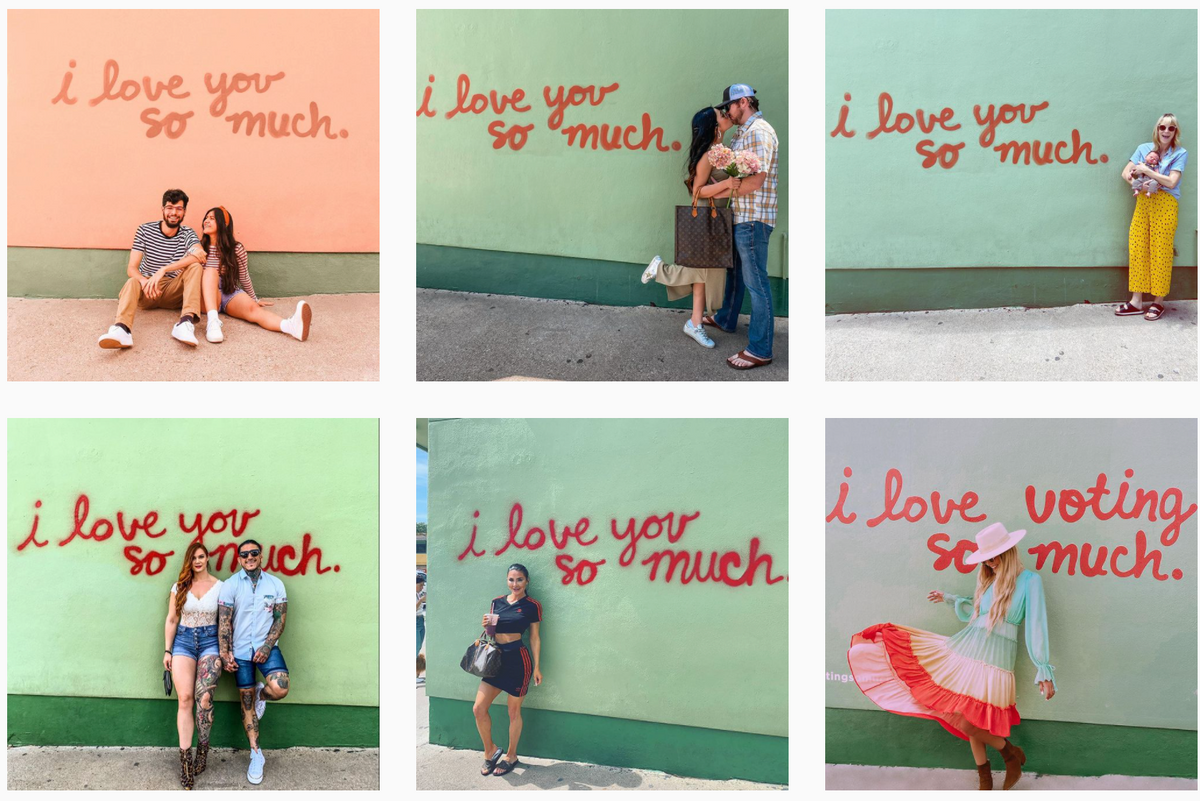 Are you cheugy? The term, which has been covered by the New York Times, The Cut and even Parade, refers to someone who is out of date or trying too hard to be cool. (Think of it as the new basic.)
---
Coined by Gaby Rasson, 23, in 2013, while she was attending Beverly Hills High School, and popularized by Hallie Cain, 24, in a viral TikTok posted March 30, the term has faced backlash, including from millennials who feel skewered by the Gen Z barb. "The Word Cheugy Is Already Cheugy," read a recent headline.
Gripes aside, cheugy (pronounced "chew-gee") may be here to stay—and has already been associated with some popular Austin activities.
1. Mural photos 
Austin, you so cheugy, says the @nytimeshttps://t.co/rlxHoIMHv2

— Austinist (@austinist) April 29, 2021
The Times explainer included a grid of examples, culled from the @CheugLife Instagram account, that included The Office-themed apparel, Pinterest and slogan mugs. Austin's "I Love You So Much" mural, located at Jo's Coffee on South Congress, was also featured.
Mural photos, according to cheugy experts, are out.
2. Certain Instagram captions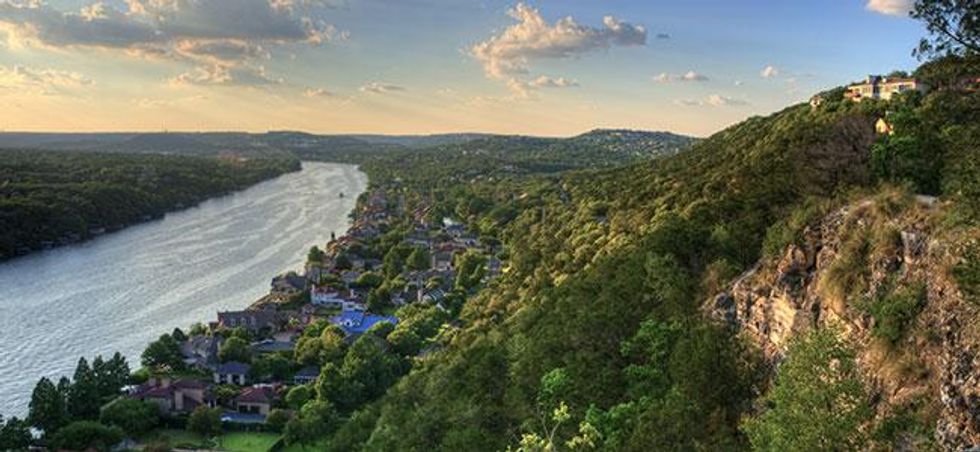 Even Instagram captions can be cheugy. (Randall Chancellor/Flickr Creative Commons)
Planning a visit to Mount Bonnell or the 360 Bridge? Taking a photo of such vistas and captioning it "views" is cheugy.
3. The millennial girlboss aesthetic 
The term girlboss emerged around 2014; seven years later, it's cheugy, according to Refinery29. What was once branded as the future of female empowerment has since been associated with failures of corporate feminism.
Austin has a number of celebrated women entrepreneurs, including Kendra Scott and Whitney Wolfe Herd, who transcend the girlboss era. Scott founded her company in 2002, long before the term entered the vernacular. Wolfe Herd left Tinder in 2014 after experiencing sexual harassment and later founded Bumble, which successfully went public earlier this year and has ambitious, post-pandemic plans.
4. Subscribing to Joe Rogan's podcast
The Austinite and extremely successful podcast host is also implicated, according to a recent Vice article explaining the various tiers of cheuginess.
The term has received pushback from some, who argue that it is misogynistic, attacking things women enjoy. But plenty of stereotypically guy things—including wall flags, tank tops and promposals—have also received the label. As Rolling Stone put it: "Misogyny is insidious and takes many forms in our culture, but making fun of someone for posting Minion memes is not one of them."
5. Golden Goose sneakers, Gucci belts and New Yorker tote bags 
Although not comprehensive, this list touches on some of the once-trendy, now-cheugy accessories one might see around town, from $500 sneakers at West Austin lunch spots, flashy designer logos on Rainey Street and the ubiquitous literary status symbol at East Austin coffee shops.
Tell us: what does cheugy mean to you?