Get connected with our daily update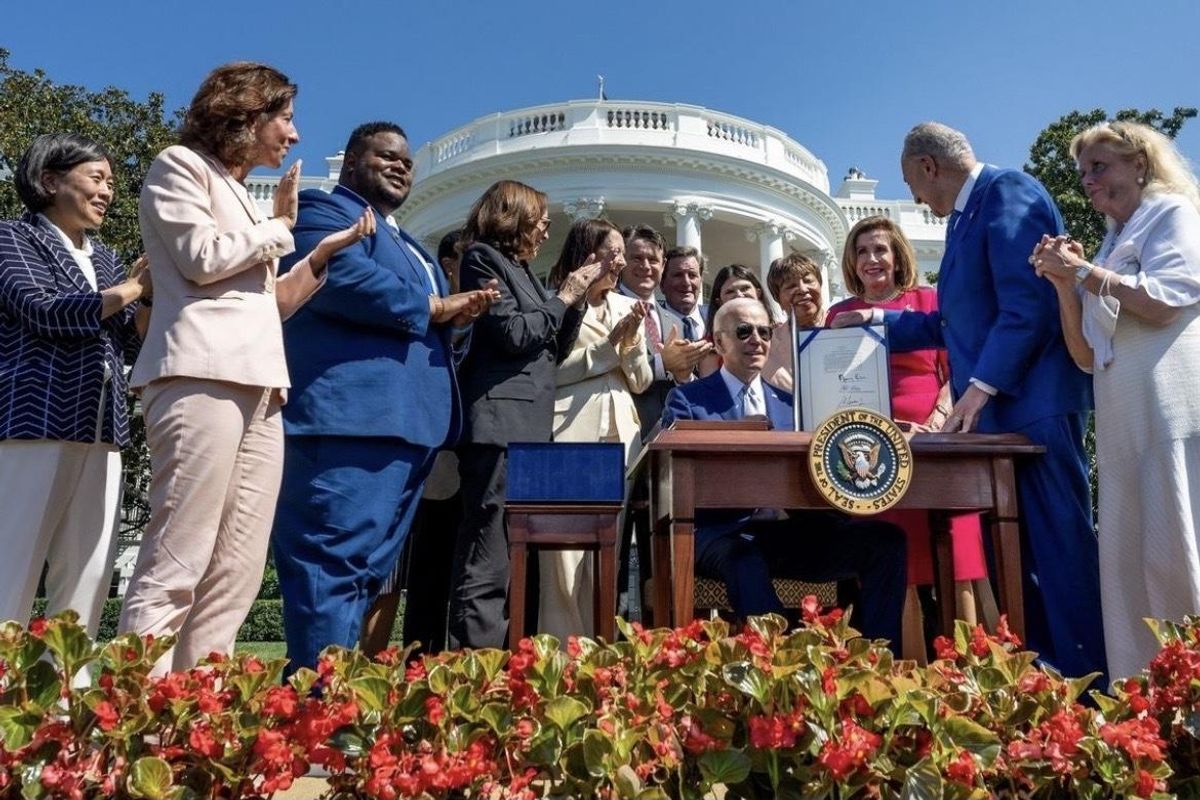 President Joe Biden signed the CHIPS and Science Act into law on Tuesday, a move that the White House says will unlock hundreds of billions more in semiconductor investment across the country.
---
Part of that investment could make waves in Central Texas, where semiconductor companies have laid the groundwork for more plants and jobs as a global shortage of semiconductors continues.
For example, Samsung already had a $17 billion semiconductor factory in Taylor on the way. Then in July, documents filed with the state showed that the tech giant is considering 11 chipmaking facilities in the Austin area that it'd build over the next two decades. The proposed $192.1 billion investment would bring more than 10,000 jobs.
\u201cThe CHIPS Act will supercharge our efforts to make semiconductors here in America. It will make cars, appliances, and computers cheaper and lower the costs of everyday goods. And, it will create high-paying manufacturing jobs across the country.\u201d

— Joe Biden (@Joe Biden) 1659828240
Micron Technology is another giant that could make a multi-billion regional investment.
At the start of the year, Micron Technology was reportedly considering a new plant in neighboring Caldwell and Williamson counties, though California, North Carolina and Arizona were also being reviewed as potential sites for the plant.
On Tuesday, Micron announced plans to invest $40 billion between now and 2030 for chip manufacturing in the U.S.
In a public video statement, CEO Sanjay Mehrotra noted how semiconductors are essential to many tools that are a part of everyday life such as computers, smartphones and cars.
"Today is a proud moment for the global Micron team and a strong step forward for American high tech manufacturing leadership," Mehrotra said. The company said specific plans for the investment will be made available in the coming weeks.
\u201cToday, we announced plans to invest $40 billion in the U.S. through the end of the decade to build leading-edge memory #manufacturing. Our investment will create 40k American jobs and strengthen U.S. supply chains. Watch this space! #jobs #innovation https://t.co/WPePuDVJs6\u201d

— Micron Technology (@Micron Technology) 1660050842
Recently, the city has made efforts to train Austin residents for the kind of roles companies like Micron and Samsung would try to fill. A couple of months ago, the city announced a "hire local" plan with Workforce Solutions to help people in fields like manufacturing and information technology get training to move up in their careers.
The bipartisan bill includes $52 billion in semiconductor subsidies. Nationwide, these incentives could create thousands of jobs and multiple fabs, the Semiconductor Industry Association estimates. Some of that could happen in the Austin area from companies looking to expand.
NXP Semiconductors is weighing a $2.6 billion expansion and Infineon Technologies is looking at a $700 million expansion. Respectively, those two could add 800 and 100 jobs.
Central Texas has a reputation as a major hub for semiconductors, and the competition with other areas could ramp up in the coming years as others like Qualcomm and Intel consider new facilities. Dallas-based Texas Instruments also celebrated the passing of the CHIPS Act.
"TI has an exciting manufacturing investment roadmap and these provisions will be meaningful to the development of our 300-mm water fabs in Texas and Utah," the company said in a Tuesday Twitter post.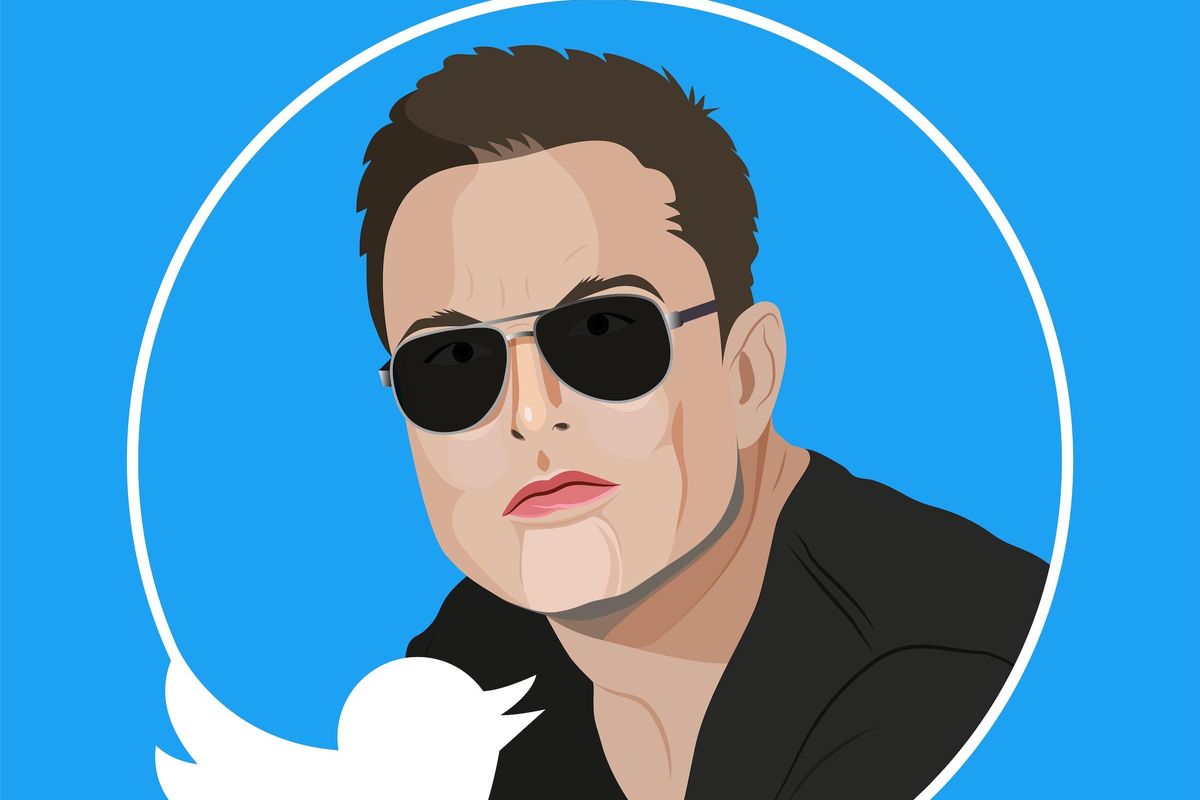 Shutterstock
Elon Musk has proposed once again to buy Twitter for $54.20 a share.
The news that Musk is offering to carry on with the $44 billion buyout was first reported by Bloomberg. Now, a filing with the Securities and Exchange Commission shows Musk made the proposal in a letter to the tech giant on Monday.
The New York Stock Exchange temporarily halted trading in Twitter stock twice Tuesday, first because of a big price move and the second time for a news event, presumably the announcement of Musk's renewed offer.
While the per share offer price on this latest proposal remains the same as the original offer, it's unclear if Musk has made other term changes or if Twitter would reject it. According to other reports, a deal could be reached this week.
The stock closed at $52.00/share Tuesday, indicating market uncertainty around the $54.20 offer.
After Musk informed Twitter of plans to terminate the original agreement in July, Twitter sued. A trial has been expected in Delaware Chancery Court on Oct. 17.
With the proposition of a buyout on the table again, it revives the question of whether Musk might move Twitter from San Francisco to Central Texas.
He's done so with some of his other companies. Tesla's headquarters in southeast Travis County had its grand opening earlier this year and tunneling business The Boring Company moved to Pflugerville. At least two other Musk companies, SpaceX and Neuralink, have a Central Texas presence without being headquartered here.
Technology journalist Nilay Patel this afternoon voiced concerns that owning Twitter and Tesla together could be problematic for Musk, as his Tesla manufacturing facilities in Germany and China are both in countries that have disputes with Twitter over content moderation and censorship.
Telsa shares fell after the Twitter news became public, before rallying to close up, at $249.44.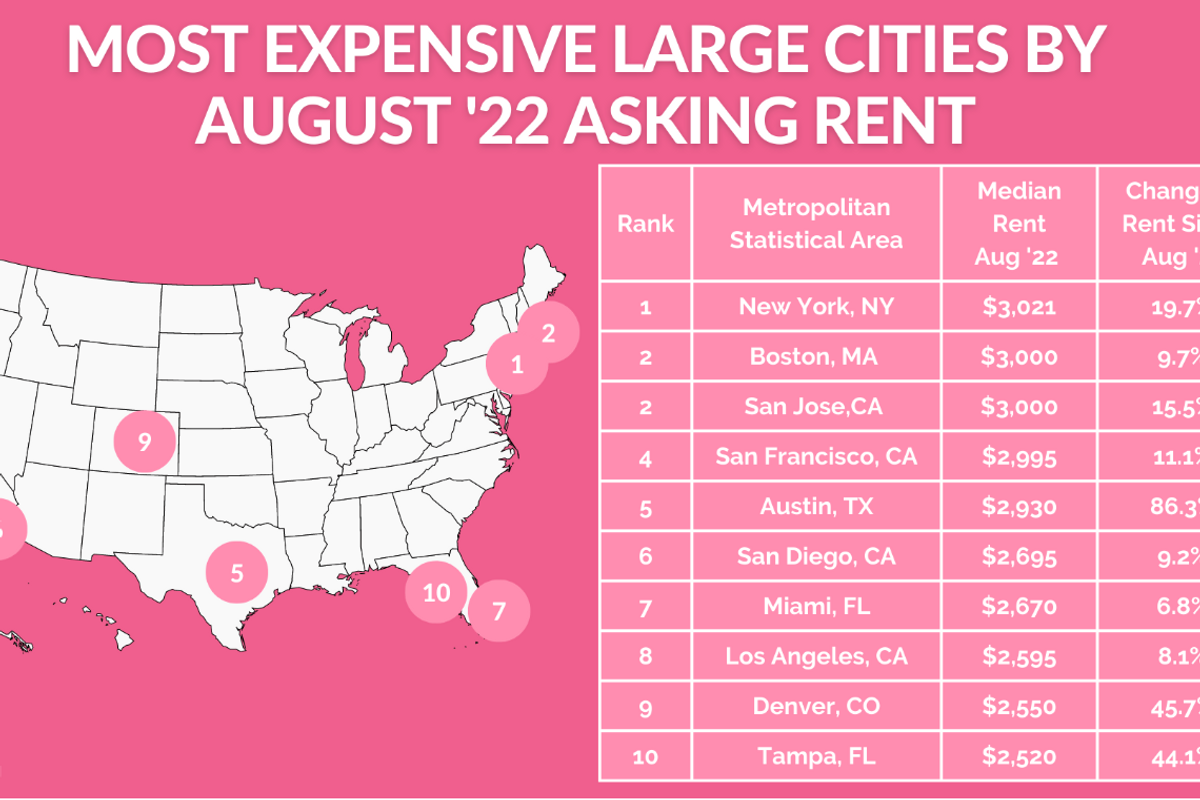 Dwellsy
While searching for a place to live, Austin renters will face monthly rates of nearly $3,000, a recent guide from rental marketplace Dwellsy shows.
The median rent in August this year was $2,930, a more than 86% increase since August 2021. That's $820 more than the nationwide median asking rent in August and puts Austin just below the Bay Area, Boston and New York for large cities with the most expensive asking rent.
"Within this group, Austin, TX stands out for the highest increases in asking rent, which has nearly doubled since this time last year," the study notes.
Outside of those large cities, however, others are seeing even higher rent spikes. Metro areas that ranked above Austin in one-year increases include those like Kansas City, MO with a 112% change in rent since last August and Tucson, AZ with a 124% change.
The data reflects large apartment communities, single-family homes and 2-6 unit buildings.