Get connected with our daily update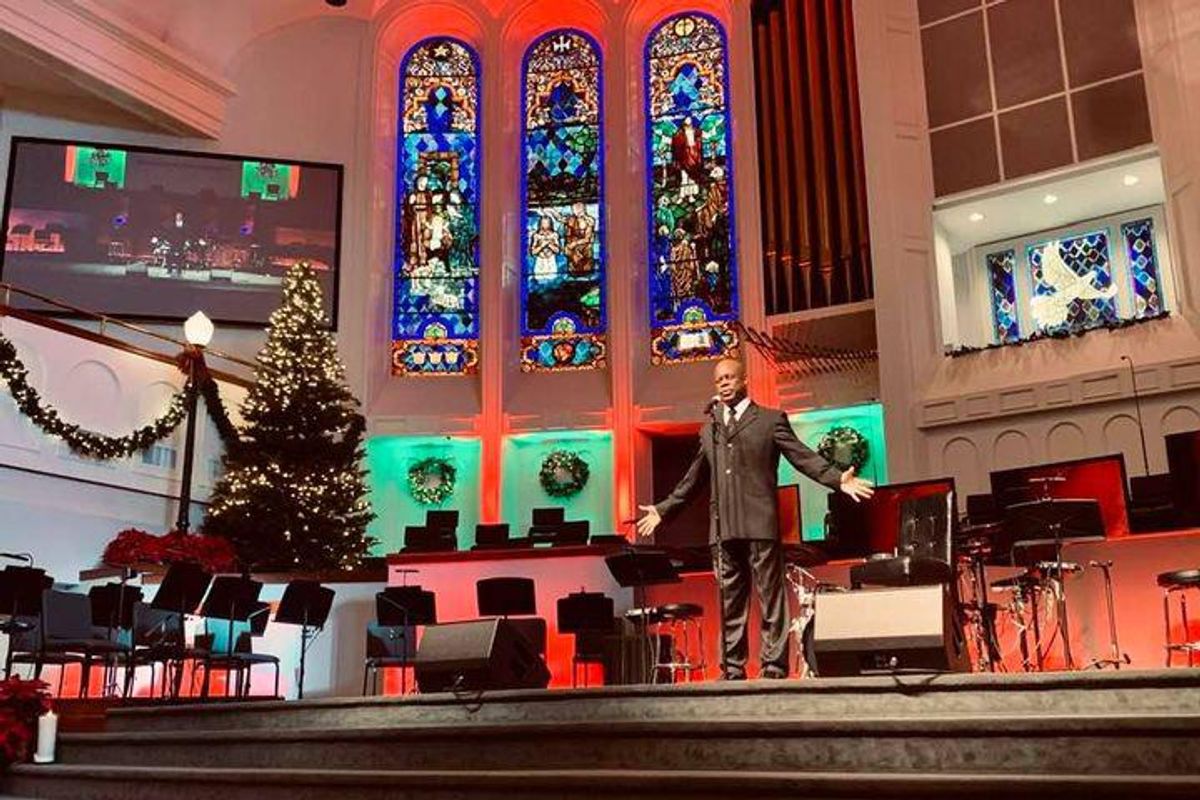 (Hyde Park Baptist Church)
Since turning to Zoom church services, Isabel Sheldon's preferred place of worship is no longer where she wishes to hear the word of God. She says she would love to meet fellow worshipers for an in-person church service but understands that it's not easy during a global pandemic.
---
"I lost interest in joining Zoom for meetings," Sheldon says.
Sheldon, a retired Austin teacher, sought out other options and turned to the Pentecostal church where her nephew is the pastor, which offers in-person services.
"The service was uplifting," she says. At the entrance, Church goers selected one of three ribbons: green for "you can hug," red for "do not touch" and yellow for "you have to stay six feet away from me."
From masked congregations enjoying world-class gospel via Zoom to socially distanced in-person events, Austin churches are taking measures to keep this year's Christmas celebrations from becoming a super-spreader occasion.
On Dec. 15, Travis County Judge Andy Brown and Austin Mayor Steve Adler sent a letter to Austin's faith community leaders, imploring them to support the city's efforts to slow the spread of COVID-19 by hosting virtual worship services and enforcing social distancing and masking guidelines.
But judging from the prophylactic measures taken by parishes and pulpits alike, Austin churches were already committed to containing contagions while spreading the word.
The Diocese of Austin, made up of 127 parishes over 25 counties in Central Texas, plans to offer Mass both in person and over live stream on Christmas, following the protocols to mitigate the spread of COVID-19, said Shelley Metcalf, editor of the Austin Diocese's monthly newspaper the Catholic Spirit.
A Dec. 16 statement from the Diocese of Austin brings attention to the church's efforts to follow safety protocols for Mass: "We hold to our belief in the sanctity of human life, which calls us to remain vigilant in our care for one another through these proven protocols." It continued: "The Church will diligently follow these protocols for the sake of all God's people and the common good of our community."
When Austin churches began to reopen in May, they were keenly aware that they could do so only by following guidelines, which included socially distanced seating and leaving every other row empty. Per state order, places of worship are not subject to the county order that limits gatherings to 10 people.
Hyde Park Baptist Church modified its annual Christmas concert program to maintain safety amid COVID-19. One of the biggest changes was only seating 500 people, of its Worship Center's 2,000-person capacity.
"Since our orchestra and choir have not practiced together since March, we did not have our usual Christmas presentation," says Becky Shipp, assistant to the senior pastor. Instead, the church brought in special guest soloist Wintley Phipps, a superstar gospel talent who has performed for U.S. presidents, to sing in its Christmas presentation earlier this month.
To follow safety protocols, Shipp says the church's traditional Christmas Eve service will be held in two services instead of one, so fewer people will be at each service.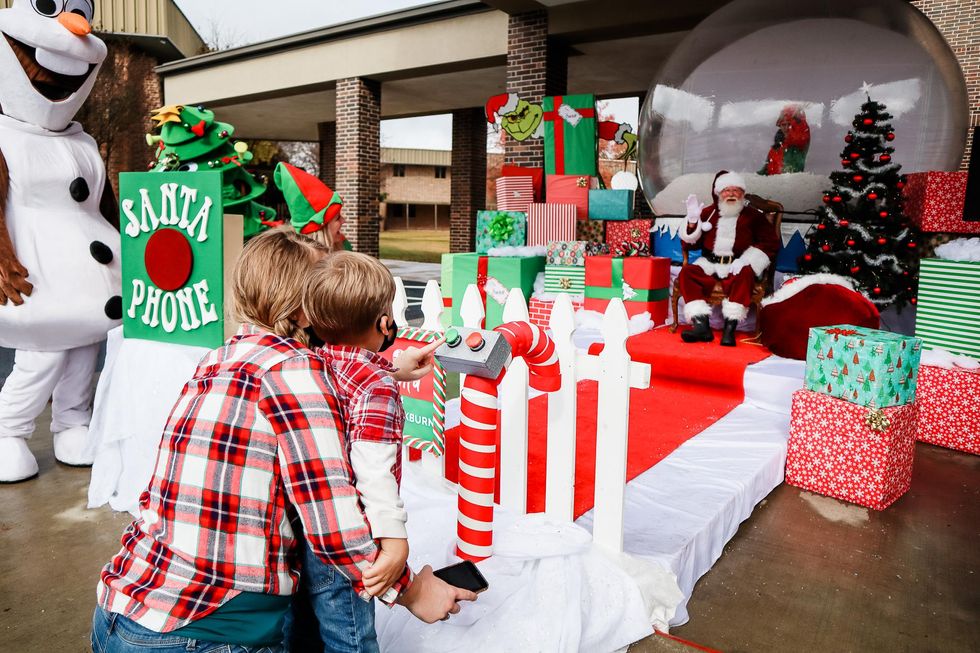 Drive-thru Santa event at Bannockburn Church. (Bannockburn Church)
Finding creative ways to figure out Christmas gatherings has been the rule this yule. For instance, Bannockburn Church offered a "Drive Thru Santa" family picture event at their South Austin campus on Dec. 19.

"We had over 150 cars drive by. The kids were so excited to wave to Santa Claus and speak to him through a 'Santa Phone,' and parents were grateful to snap a family picture," says Stephanie Robinson, the church's communications director.
Life Tabernacle Austin, which typically holds 300 people, is only allowing 100 people in the building currently. The church is making the most of Zoom and Facebook.
Bishop Frank Balboa says the new norm is live streaming, and the youth are the ones to pick up the reigns and help the pastors out.
"I am not reaching out to just two hundred of our membership—we are reaching out to families and friends and it's amazing, you know, something like this can really turn into a blessing," he said. "People are connecting from different parts of the world."
The change toward a more pixelated worship service has been difficult, but it's a blessing in disguise, Balboa added.
"Even though it's a difficult time ... we're moving (toward better) ... the church is not closed."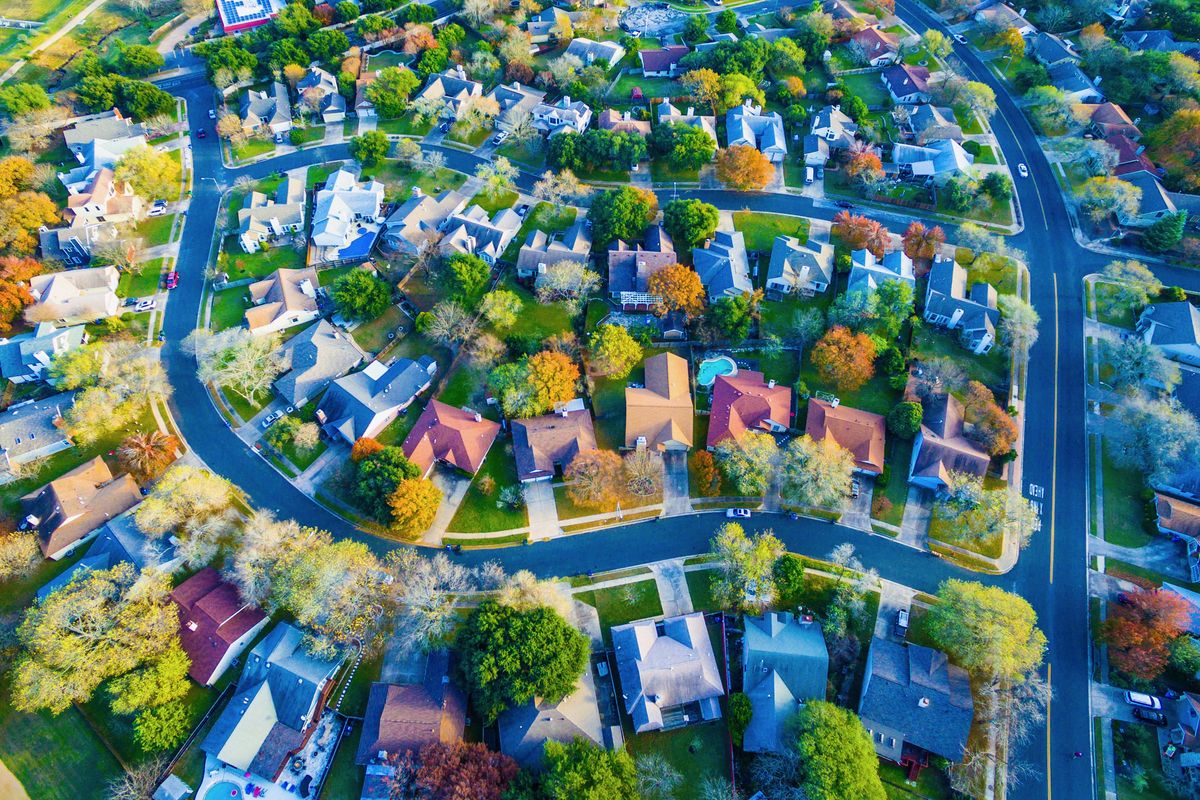 Shutterstock
So you want to buy a house?

To anyone trying to get on the "housing ladder," it's been a discouraging couple of years as prices skyrocketed in a market crowded with buyers bidding against each other for just about any available home.

Things may be calming down, with the Austin Board of REALTORS reporting fewer sales and more available homes this summer.

Mortgage rates have more than doubled in the last year, from around 3% to well over 6% on a 30-year fixed rate loan, getting even more of a bump this week after the Federal Reserve raised bank rates on Wednesday.

So how affordable are homes right now? That, of course, depends on what you want and how much you're able or willing to pay, but here are some rough estimates of what a typical buyer would pay to buy a $650,000 home, which would be considered "mid-price" in today's market.

Mortgage banker Chris Holland (NMLS 211033) of Austin's Sente Mortgage ran some numbers for Austonia to illustrate a typical purchase.


Holland says that while the 30-year fixed rate mortgage is often mentioned in the media, the most popular loan that he's seeing now is a 7/1 adjustable rate mortgage, which has a fixed rate for 7 years and then adjusts every year based on market rates, with a limit on how much it can increase each year. The interest is amortized over a 30-year period. Adjustable Rate Mortgages (ARMs) offer lower rates than fixed rate loans.

Here are the numbers, which are examples. In practice, exact numbers vary with a buyer's credit rating and overall financial situation, and with the rate, which can move up or down at any time.
$650,000 home purchase price
7/1 ARM at 5.875%
5% down payment, equals $32,500
95% financed, equals $617,500
$4,990 payment, including principle and interest (P&I), insurance, and property tax
Typically, a borrower's debt to income ratio needs to be at or below 45%. So for this mortgage, a borrower, or borrowers, would need income of roughly $11,100/month, or $133,200/year. That number could be higher, depending on the buyer's outstanding credit balances on things like credit cards and car loans.
Not included are closing costs, moving costs, maintenance, and any changes a new buyer might want to make to the home.

Holland says he's had a lot of clients approved for loans who were house hunting but have put that on hold, hoping prices come down.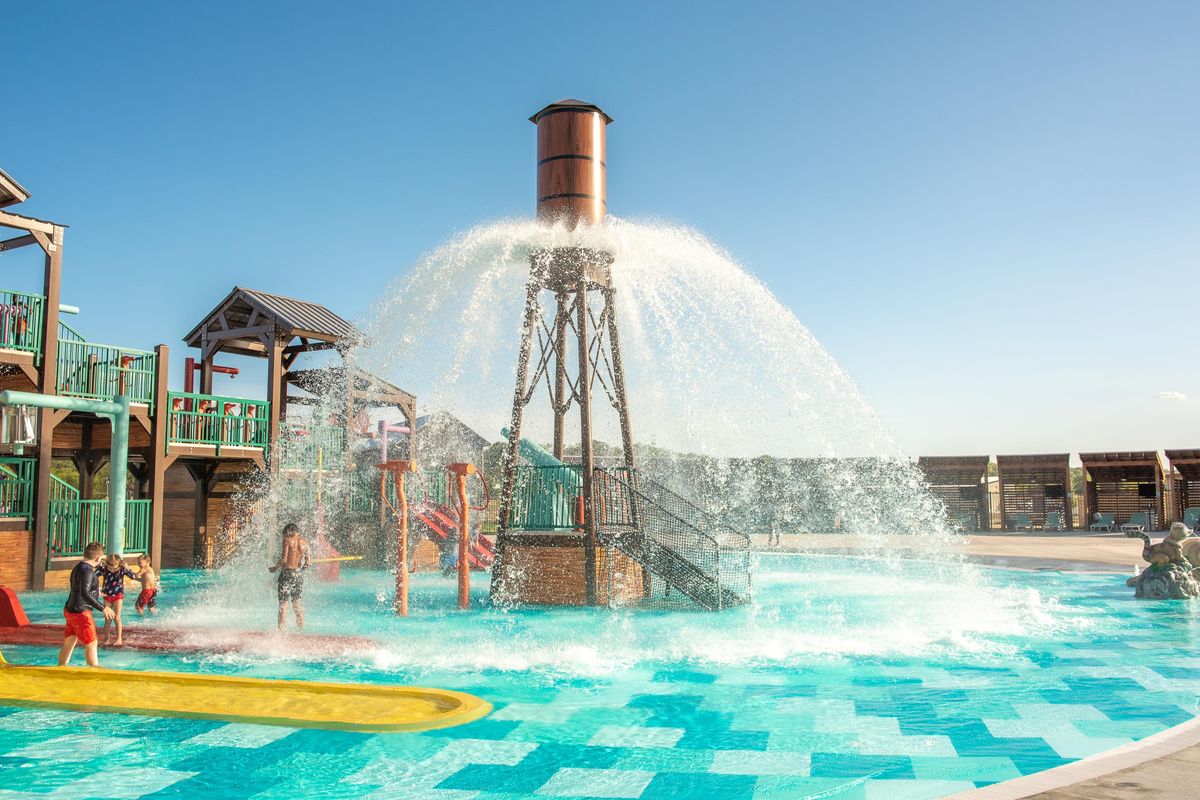 Camp Fimfo Waco
Camp Fimfo Waco, a brand new camping resort, is kicking off football and fall camping season in style! With top-notch amenities, premium accommodations, and 10 weekends of fall fun, there's no better place to have a fall camping getaway, especially if you're a Baylor football fan!
Fall promises to be a one-of-a-kind camping experience. From Sept. 16 to Nov. 24, weekends will be packed with fall-themed activities, including special Halloween weekends in October. Campers can enjoy activities like fall crafts, campground trick-or-treating, costume contests, site decorating, outdoor movie nights, and more!