Get connected with our daily update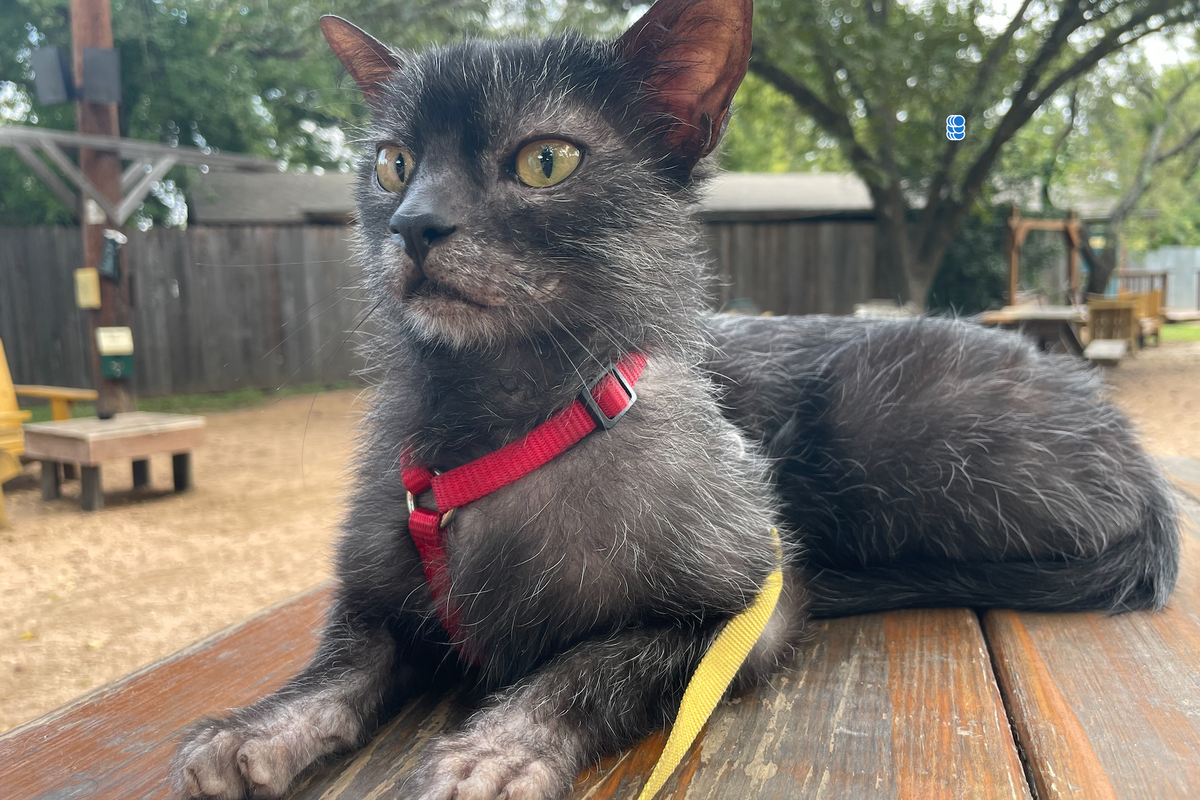 Chupie the Lykoi cat isn't as feral as he may look—unless, of course, it comes to getting his paws on some precious baguettes.
---
The unusual kitty has recently gone viral on social media, garnering over 30 million views on TikTok and cheering up cat fans globally during the difficulties of the pandemic.
But according to owner and Austin resident Michelle, who asked not to disclose her full name for privacy reasons, this wasn't what she expected at all when she first made Chupie's Instagram and TikTok in January.
Chupie's claim to fame—aside from his overwhelming cuteness and love for all foods (except salsa and carrots)—is his unique genetics. Lykoi cats, named after the Greek word for "wolves" and often aptly dubbed "wolf cats," are the result of a mutation originally found in feral cat populations that have since become a pedigree cat breed.
He's gotten plenty of love—and plenty of bullying—for his wolf-like appearance. Michelle has been told he looks like anything from the weasel of "Suicide Squad" to Clint Eastwood as a cat.
"I think that a lot of people think that he looks like an ugly cat because he looks mangy," Michelle said. "But that's kind of what makes him special."
But Chupie doesn't have the disposition of a werewolf. In fact, the friendly cat can be seen kayaking, hiking and lounging around locales around Austin, from historic bar Nickel City to his favorite spot at South Austin's Little Darlin'.
He's almost always well-behaved, too—that is, until food enters the picture.
Just a few days after making his Internet debut, Chupie first went viral for viciously gripping onto a bag of H-E-B buns. The post gained 1.3 million views.
Since then, similar videos of Chupie gripping baguettes, treats and other goodies have gained up to 11 million views apiece.
Michelle and her husband have beencreating content nearly every weekend and are now busier than ever. Still, it's been a rewarding, if unexpected, life change, especially as she hears from fans worldwide who view Chupie as a bright spot in their life.
Michelle said that she's received countless positive messages from fans, many of whom struggled during the pandemic.
"I joke that he's a 'meowtivational speaker' because I really think that we sometimes live in really dark places, especially during COVID," Michelle said. "So if we can give them even a little part of their day, even if it's 10 seconds where they feel joy, then it's worth it."
That popularity has translated into real life. Chupie is celebrated by fans and newcomers alike nearly everywhere he goes. In an interview with Austonia, Chupie was almost immediately greeted by a fascinated stranger who was quick to scratch his head and take pictures, something Michelle said is a normal occurrence.
"Everybody knows him when I go places now," Michelle said. "People are like, 'Oh my God, is that Chupie? Can I feed him the crust of my pizza?'"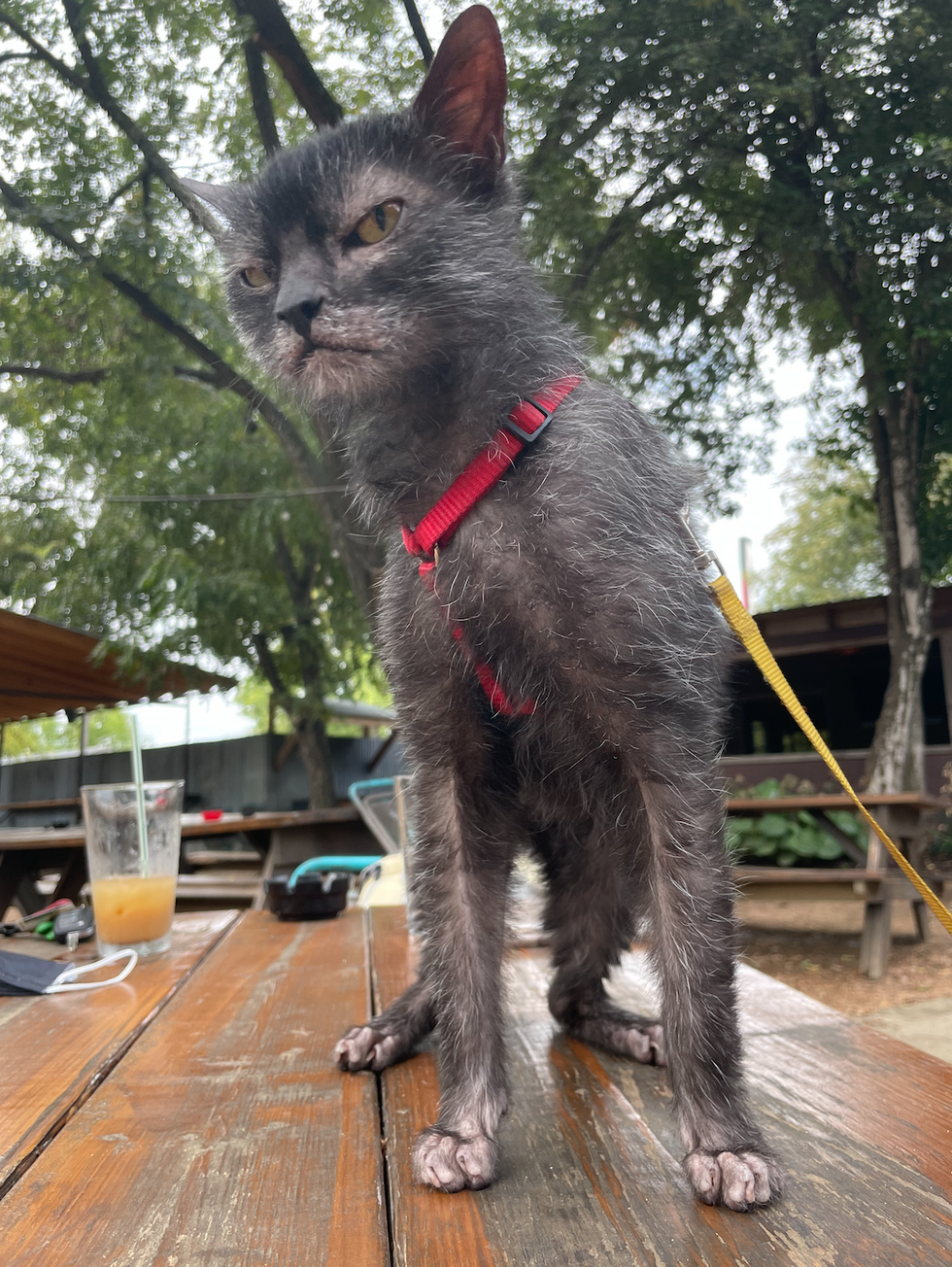 Chupie before getting a treat. (Claire Partain/Austonia)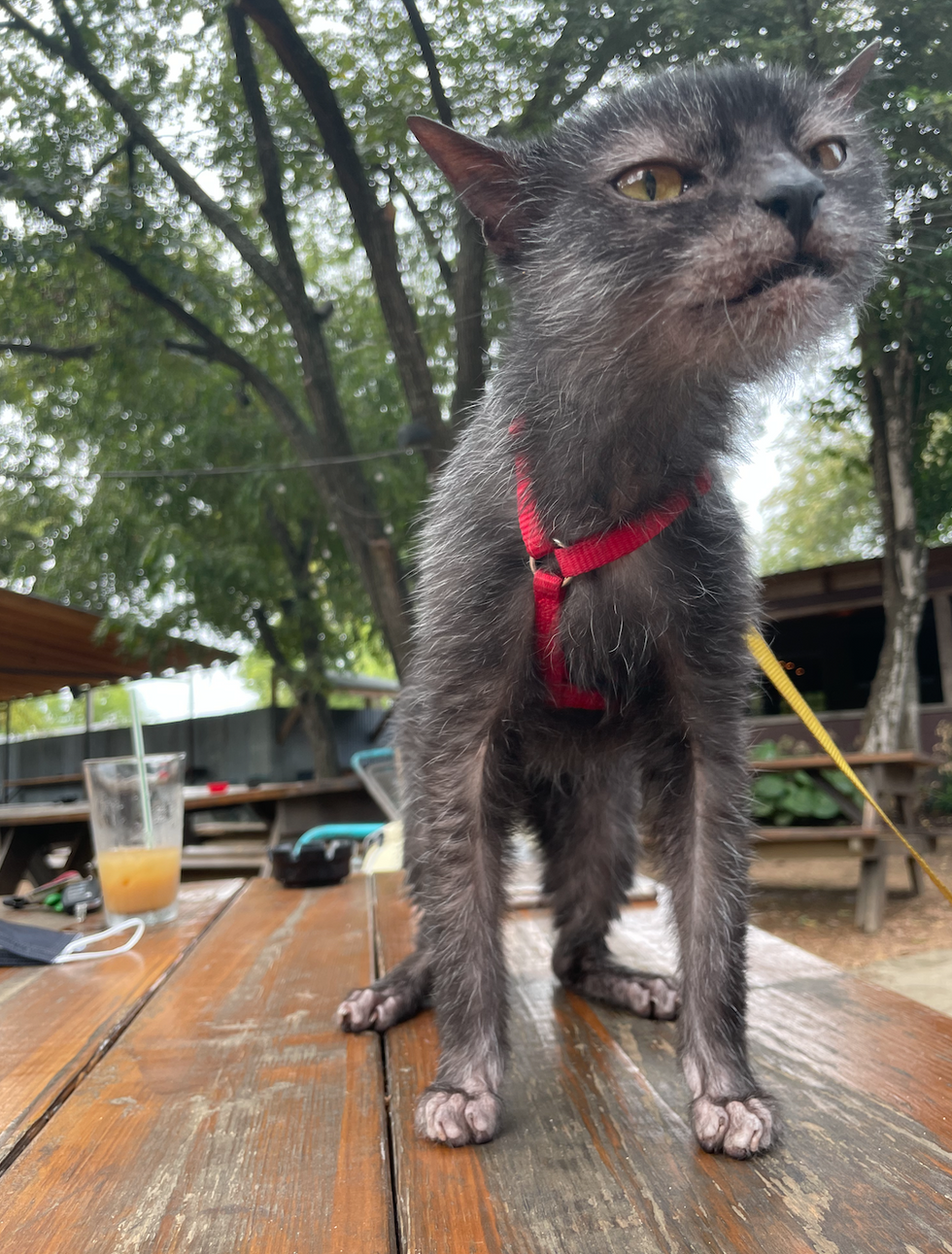 Chupie after he gets a treat. (Claire Partain/Austonia)
"He's living better than me probably," Michelle joked. "We live our lives well together. But I've never done so many things in one weekend until I started making these videos."
So what's next for Chupie? Michelle hopes one day she can take her kitty on global adventures where he can meet fans. For now, she's busy making Chupie merch, sending out care packages and is looking forward to taking her pet to animal events like the POP Cats festival on Saturday.
"This has gone way further than I ever imagined, and it's about Chupie, but it's also about the 'I don't give a meow' attitude," Michelle said. "I think people need to take life less seriously, so it's nice to be an outlet for that."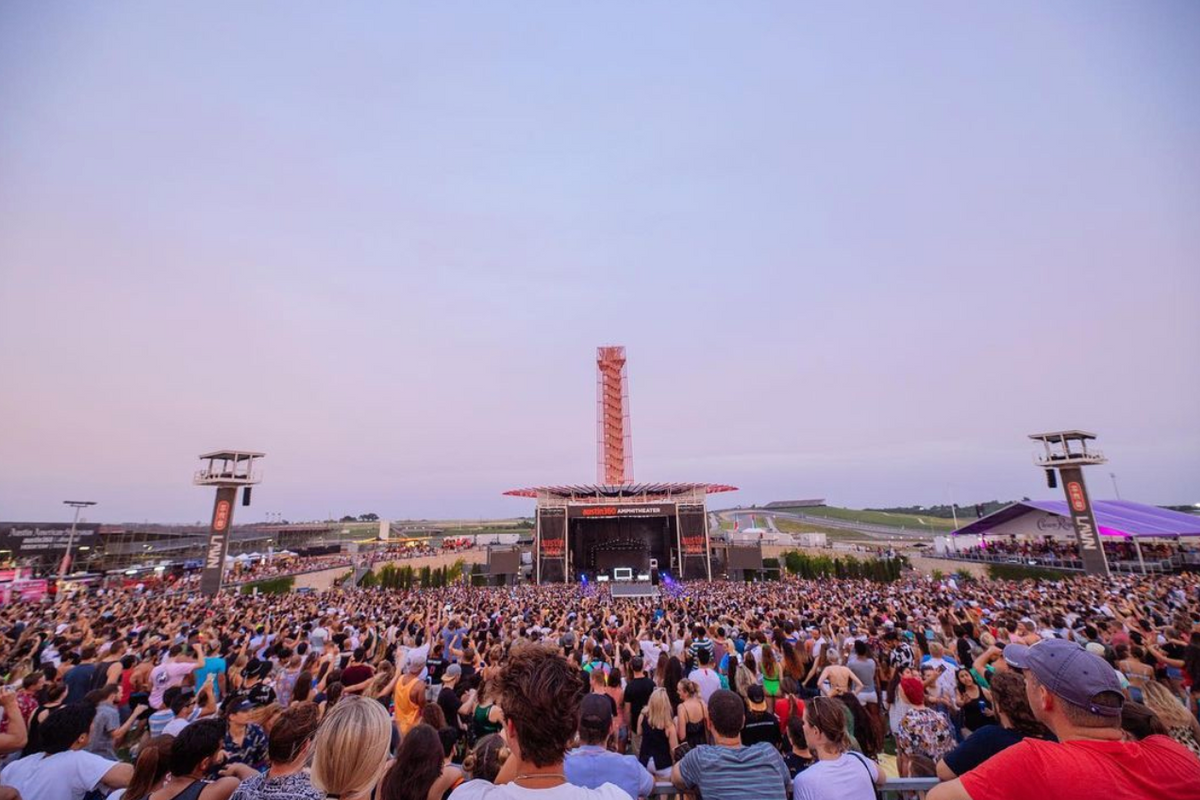 Friday
Calling all Porter Robinson fans–now is the time to see the electronic artist in Austin alongside six additional up-and-coming artists in the genre. The mini-fest moves to Dallas the next day and you can get tickets starting at $25.
4:30 p.m. Friday | Germania Insurance Amphitheater,
9201 Circuit of the Americas Blvd.
Held for the first time in Austin, Coindesk Consensus promises to be the "SXSW of crypto," with more than 300 speakers slated to talk about Web3, blockchain and the Metaverse. Fidelity Investments CEO Abby Johnson, Edward Snowden and Binance CEO Changpeng 'CZ' Zhao will speak. Tickets start at $99 for a virtual pass or $1,299 for general admission.
Times vary Friday-Sunday | The Fairmont & Austin Convention Center, 101 Red River St.
Embrace your inner biker for an extended weekend at the Republic of Texas Motorcycle Rally, which is being held in Bastrop for the first time. Live music, rides and motorcycle acrobats will keep you entertained! Tickets start at $25.
Times vary Thursday-Sunday | Mere's Reserve,
1141 FM 969 Farm-To-Market Rd.
Link & Pin has invited some of its favorite local artists to display their work during the 2022 Summer Strut, which runs all weekend through Aug. 28, to give them some exposure.
1-5 p.m. Thursday-Saturday | Link & Pin Gallery,
2235 E. 6th St. #102.
Saturday
This exclusive three-week show kicks off on Saturday, running through June 26, featuring never-before-seen large-scale work from owner Lisa Russell's private collection. The works will all have limited exposure, and be displayed together for the first time—pictures will not be allowed. Free private walkthroughs can be scheduled at sales@wcc.art.
1-5 p.m. Saturday-Sunday | West Chelsea Contemporary,
1009 W. 6th St #120.
Poetry in the Park is returning for a second time under the shady trees at Republic Square. As a platform for local poets and spoken word artists, this weekend's theme will focus on Pride Month and Juneteenth.
11 a.m.-1:30 p.m. Saturday-Sunday | Republic Square,
422 Guadalupe St.
Catch Canadian poet, illustrator and mind behind the poetry book "Milk and Honey," Rupi Kaur, in Austin. Get tickets for the famous "Instapoet" starting at $39.
8 p.m. Saturday | Bass Concert Hall,
2350 Robert Dedman Dr.
Celebrate Pride Month during a day in the sun with your fellow Austinites at Moody Amphitheater. The free daylong festival will feature Pride-themed activities and LBGTQIA performances.
12-9 p.m. Saturday | Moody Amphitheater at Waterloo Park, 500 E. 12th St.
Reminisce in the music of the '60s at the Cedar Park H-E-B Center, featuring tunes from The Drifters, The Platters + Cornell Gunter's Coasters.
7:30 p.m. Saturday | H-E-B Center at Cedar Park,
2100 Ave of the Stars.
Sunday
Put on your dancing shoes and get ready to learn about the shared African roots of Puerto Rico and Mexico at the Salsa & Heritage Festival. Tickets are $30 the day of the festival, $24 for early birds.
3-8 p.m. Sunday | JCC Austin Ballroom, 7300 Hart Ln.
Help benefit the Williamson County Food Bank while you enjoy a day full of cars, live music, bouncy houses and food. Plus, you can enter your car for a chance to win a trophy. Tickets start at $10.
9 a.m.-1 p.m. Sunday | Realty Texas,
2000 S I-35 Frontage Rd Suite P.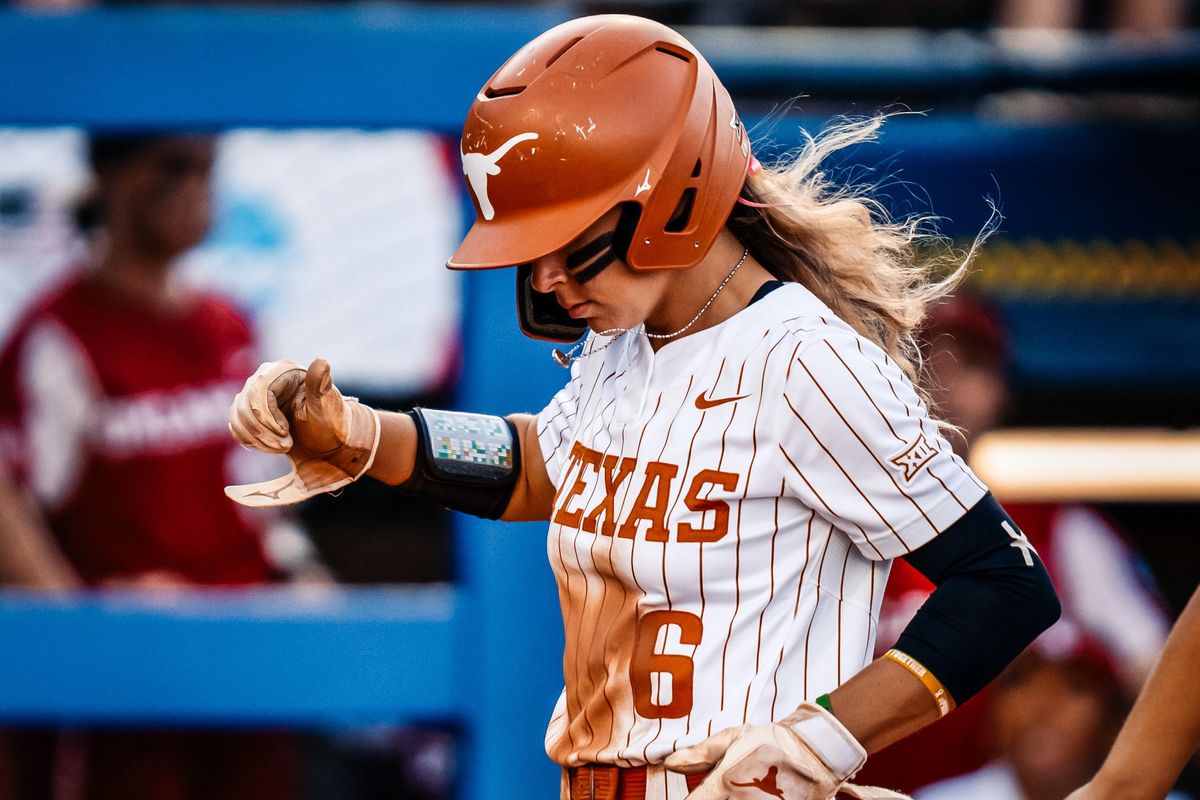 The unseeded Texas softball team couldn't hold 'em as they lost 16-1 to No. 1 Oklahoma in the first game of the College World Series championship Wednesday night.
While Austin's bats were hot enough to score a run in the first inning, the rest of the game was all Sooners as Oklahoma's Jocelyn Alo hit the first ball out of the park in the bottom of the first.
The Sooners capped the first inning with four more runs before slamming five more home runs, including two apiece from All and Tiara Jennings, to set a new WCWS record.
And while Texas threatened to score several more times and stranded seven runners on base in the fifth, the Longhorns would spend the rest of the match scoreless.
But Texas' 'Cinderella run' isn't done yet: the forever underdogs are set to play at least once more in the best-of-three series at 6:30 Thursday in Oklahoma City.