Get connected with our daily update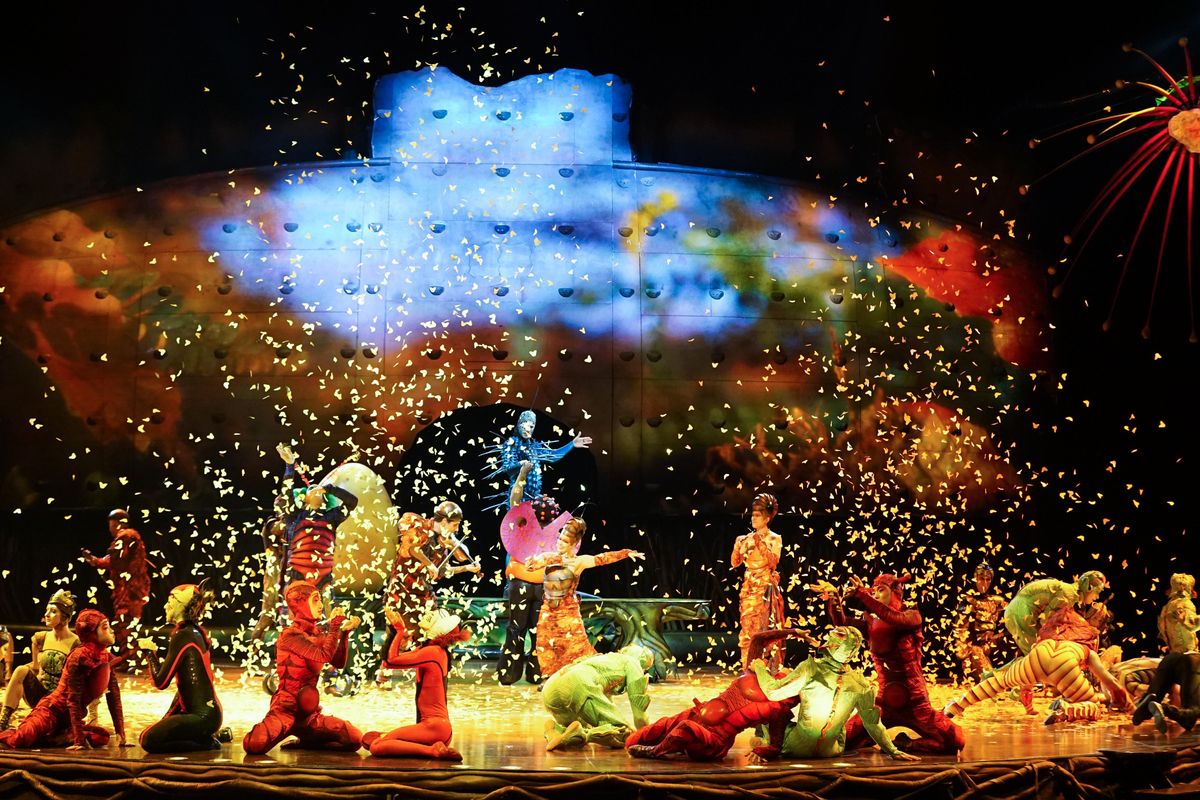 Coming back for the first time after an 18-month pandemic-induced hiatus, Cirque du Soleil is bringing its insect-inspired show OVO back to the Cedar Park H-E-B Center in just over a week.
---
The show, which gives the audience a peek into the intricate world of insects, will run from Feb. 23-27 and is appropriate for all ages to appreciate. Expect unique backdrops, plotlines and dances from the amazing ants, flexible dragonfly, crazy crickets and silky spiders.
Svetlana Delous, a Canadian performer who plays the red spider and cocoon in the show, told Austonia she knew she wanted to become an acrobatic dancer after she saw her first Cirque du Soleil show as a child.

"I saw the show, which combined dance, acrobatics, music, lights, costumes, everything live all at once and I had never seen anything like it," Delous said. "My parents thought you had to grow up in a circus family or something like that, so I thought I missed out. I went through a lot of dance training and thankfully that really helped translate over to circus training when I later found my way into the community."
Delous has now been working in the circus industry as a dancer, choreographer and stage manager for 15 years and has been performing as part of OVO since 2017.
While she's onstage, you'll see Delous donning a bright red spider costume with a black hourglass on her back, like a reversed black widow, as she climbs up and down the backdrop, does some silk dancing and a bit of voice acting as well.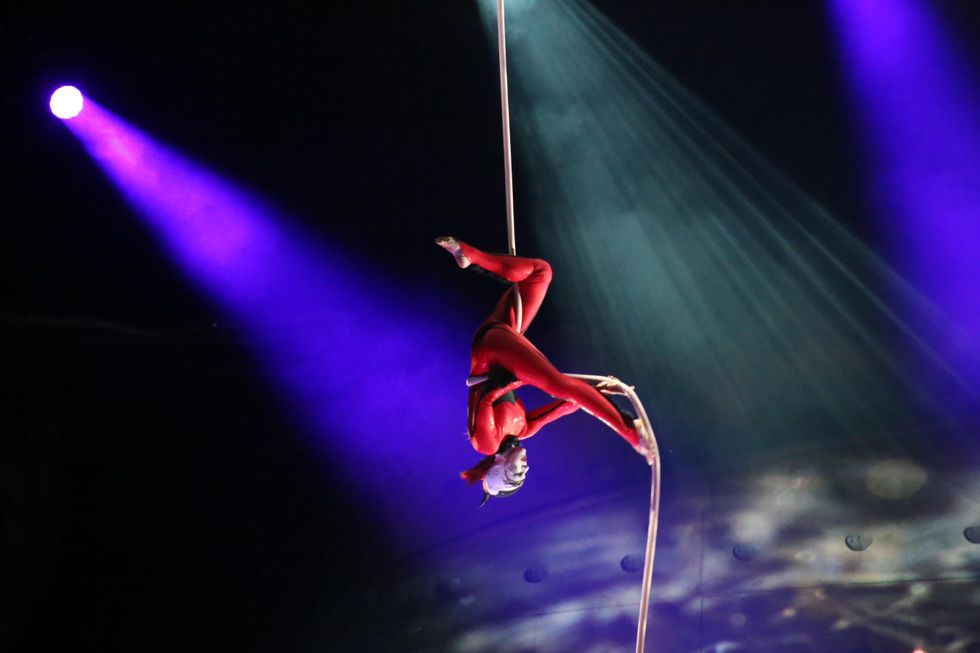 Delous will do some silks dancing, meant to simulate her web, during the show. (Cirque du Soleil)
"The red spider is a really fun character—she's a little mischievous, curious and you never really know what's coming next," Delous said. "She's such a fun character to play. I'm all over the place starting the show, just crawling around and looking at the audience being mischievous."
Delous said the performers go through extensive five-to-six-week training at Cirque headquarters and do all of their own makeup for the show. Her striking makeup will also set her apart, which she said takes her about 45 minutes to put on before each performance.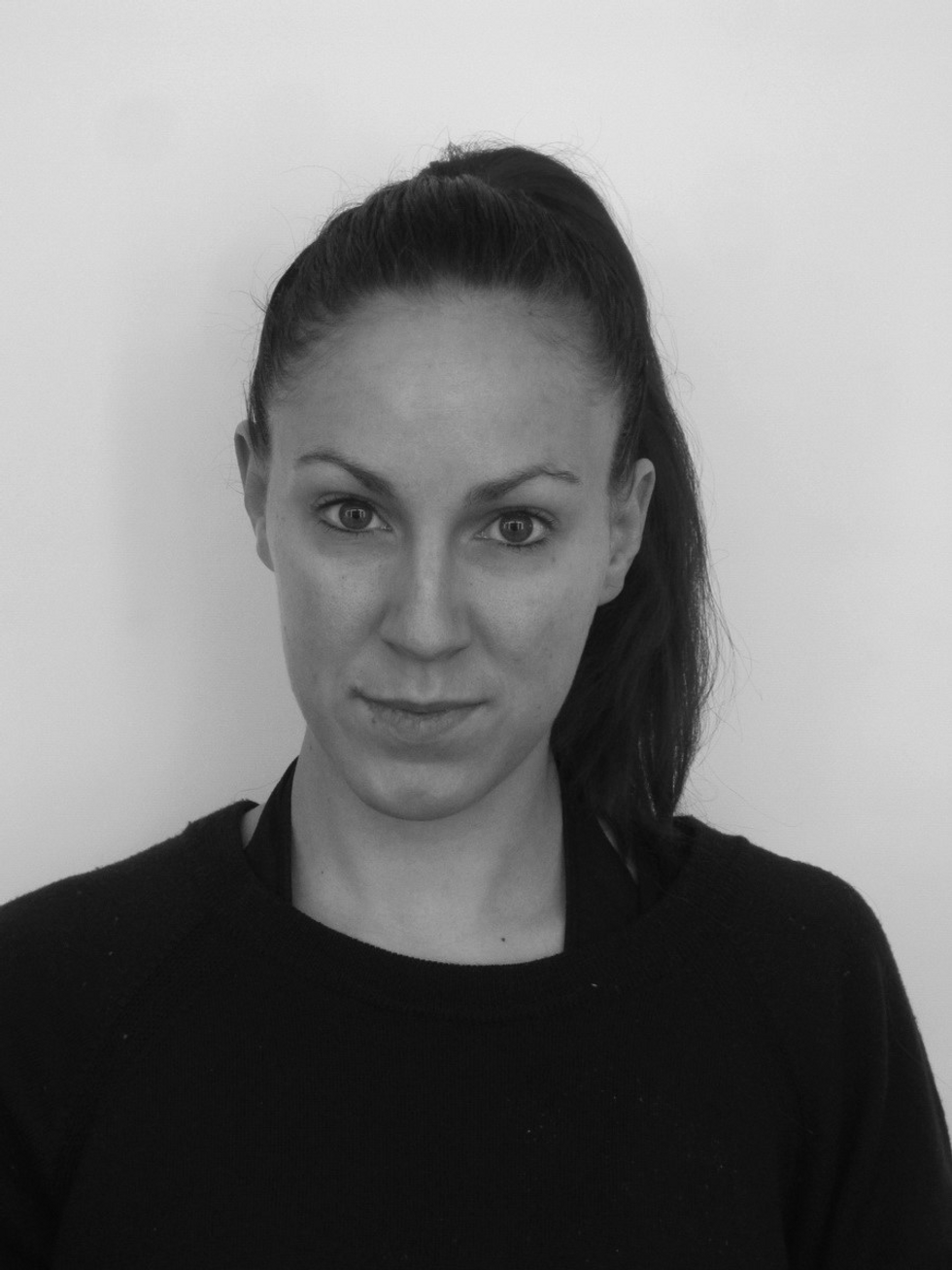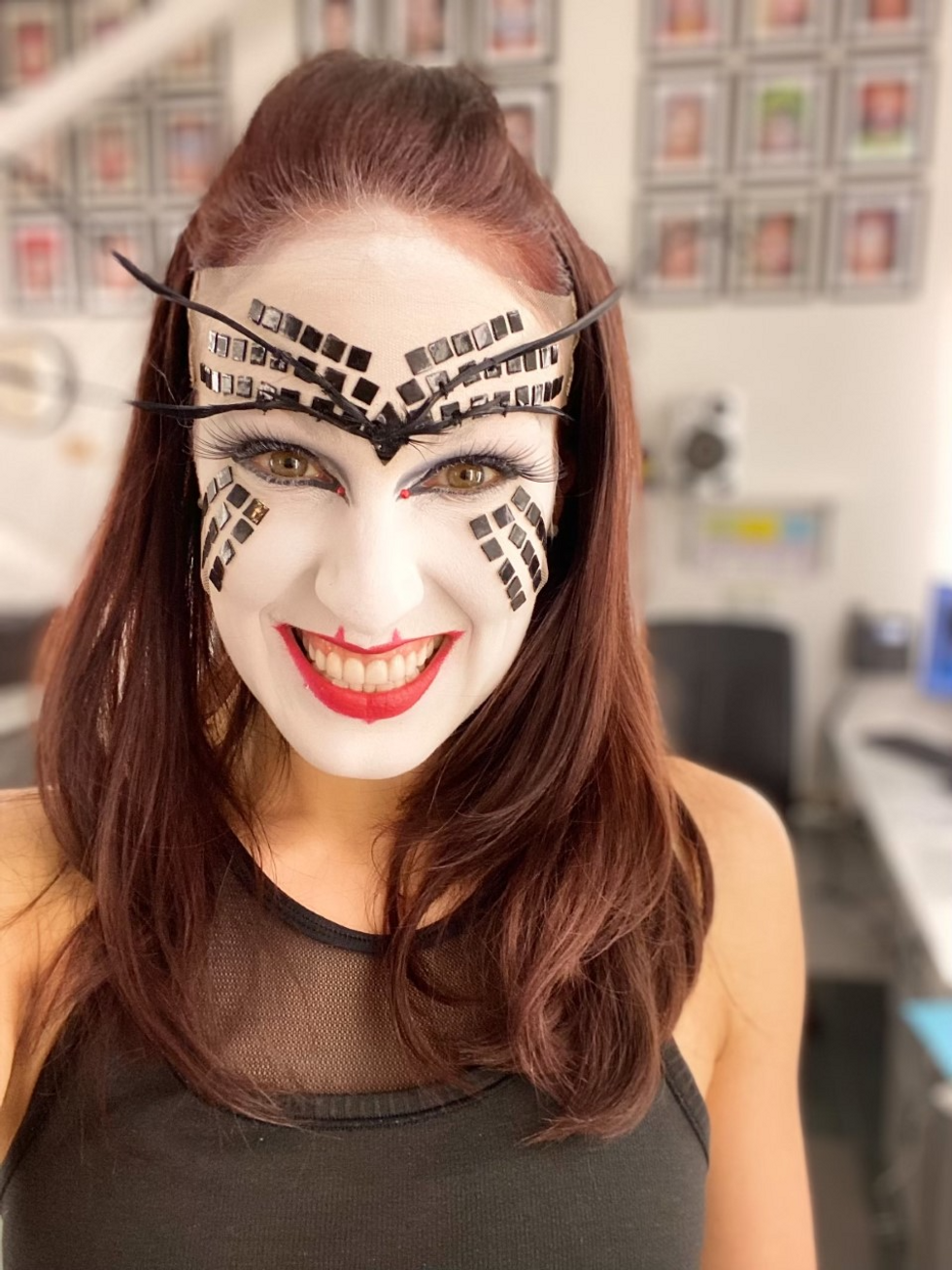 "(During training), the professionals do half of her face and then we copy on the other side," Delous said. "We also have different shoes depending on what we're doing on stage at the next cue so we need to make sure that all of our stuff is lined up for the next part of the show."
Delous said at the end of the day, she hopes to inspire the kids in the audience like the show did for her as a child.
"I'm on stage because of that feeling I had as a kid, watching the show and absolutely being mesmerized and inspired by the acrobats that are standing in front of me," Delous said. "The whole experience was so profoundly moving to me that it was unforgettable. That's why a lot of us are on stage is to really transport the audience to a place where they're moved, inspired and just in awe of the creativity that humankind can come together and create for a special hour and a half."
OVO will hold several shows per day during its five-day stint here, with
tickets
starting at $49 each, plus options for families and producer seats.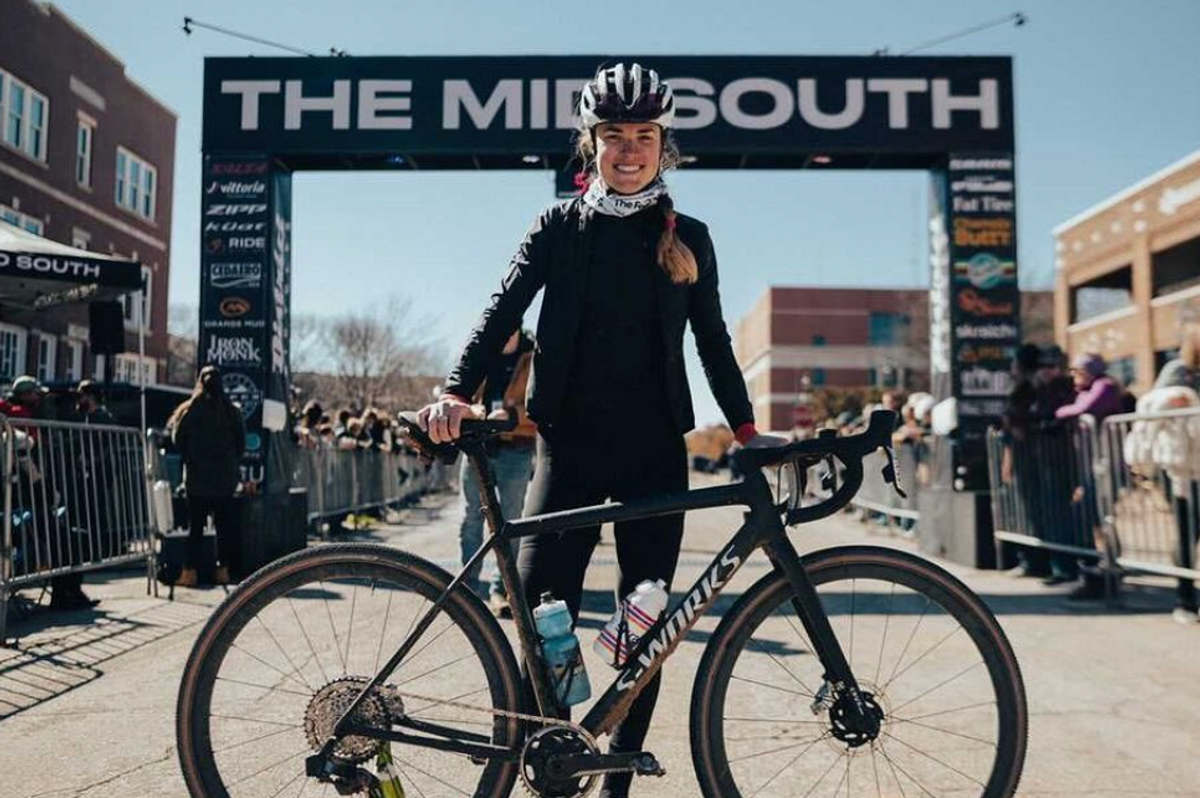 Austin police are investigating the killing of Moriah "Mo" Wilson after she was found with gunshot wounds inside an Austin home.
Wilson, a gravel and mountain bike racer, was visiting Austin from Colorado in preparation for the Gravel Locos race on Saturday taking place in Hico, a small town 2 hours from Austin.
On Wednesday, her roommate came home and found Wilson unresponsive with "a lot of blood near her," police said. It is now being investigated as a suspicious death. No further information on the suspect or motive behind the killing are available at this time.
Wilson recently had become a full-time biker after winning a slew of races in the past year.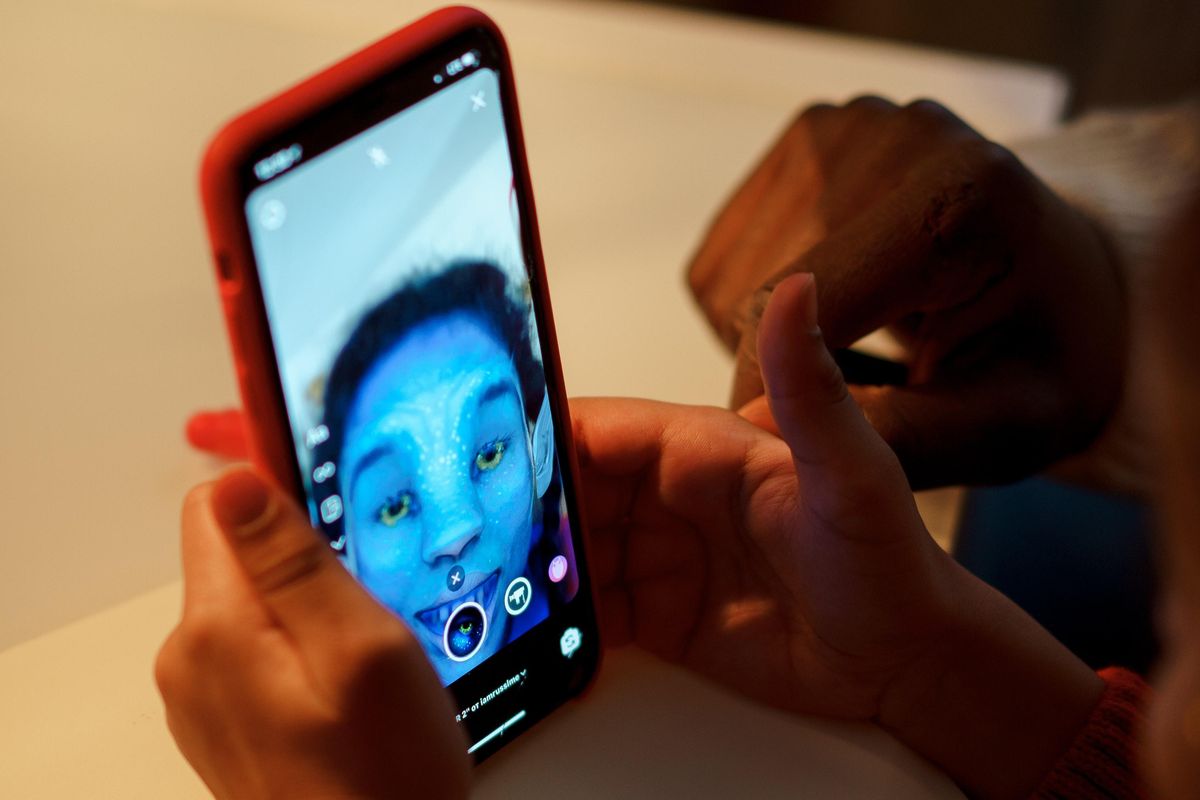 Some of your favorite Instagram filters can't be used in Texas anymore and Austinites are sounding off on social media.
Meta, Facebook and Instagram's parent company, announced on Wednesday that certain filters would no longer be available in Texas.
The change is a result of Texas Attorney General Ken Paxton's lawsuit against Meta, alleging the company uses facial recognition technology that violates laws in Texas. A release from Meta says it stopped using facial recognition tech in November 2021 and denies Paxton's allegations.
Some Austinites bemoaned the shift, saying some of their favorite filters were now unavailable.
But more often than not, locals joked about the ban.
And some in-between chose to show off some natural beauty.
Finally, some are trying to cash in on the opportunity.
Meta said it plans to create an opt-in system for both Texas and Illinois residents, who are facing the same issues.