Get connected with our daily update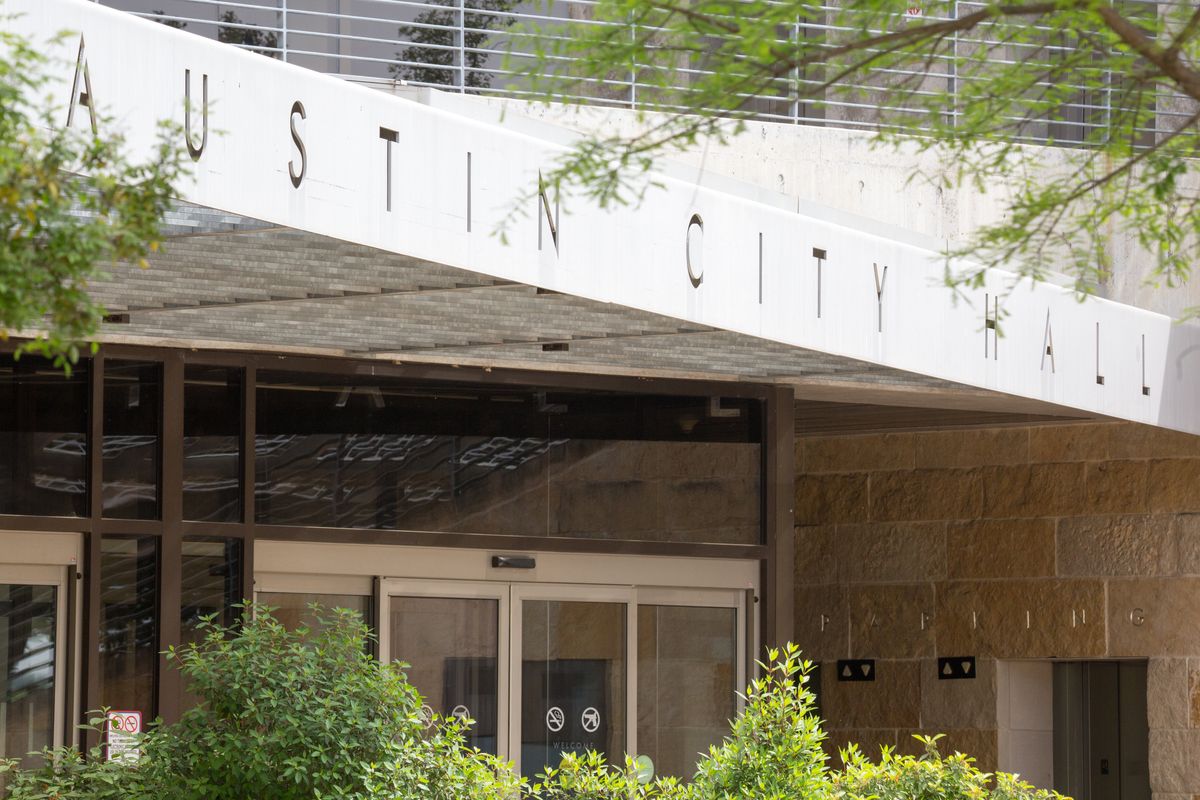 Austin City Council is expected to answer several lingering questions Thursday: Will the city take the next step in a proposed Austin Convention Center expansion effort? Will a South Austin neighborhood annexation be called off? And are budget changes coming to the city's code department?
---
As of Monday, there are 68 items on the agenda, including 52 items up for unanimous consent. Council will hold a virtual work session at 9 a.m. Tuesday before its scheduled meeting at 10 a.m. Thursday, both of which can be followed live online.
The legacy of Supreme Court Justice Ruth Bader Ginsberg will also be recognized as part of a resolution expected to be approved unanimously by council members. City Council members discussed plans to honor Ginsberg on the city message board. A copy of the resolution can be found here.
Ginsberg, an associate justice since 1993 until her death Sept. 18, became an inspirational figure and an icon for her gender equity efforts. Her death sparked an ongoing Supreme Court confirmation battle at the U.S. Senate, with hearings starting this week to confirm candidate Amy Coney Barrett.
Here is a rundown of other notable items on Thursday's agenda. Let us know below what issues you plan to follow.
#3: Convention Center expansion update
This agenda item would allocate $6.3 million for city officials to negotiate land sales with property owners at downtown blocks #16 and #32 adjacent to Austin Convention Center. The proposed expansion project would add event space west of the existing facility where Fogo de Chão, MAX's Wine Dive, Vince Young Steakhouse and several other businesses are located.
#13-#18: Shady Hollow MUD fire protection/canceled annexation
Several agenda items attempt to authorize the latest agreement between the city and Shady Hollow Municipal Utility District (MUD) in South Austin. The MUD would no longer be annexed by Austin, under the proposal, in exchange for ownership of the existing fire station and water/wastewater system as well as compensation for fire services.
For more details about the proposal, the city recently released a memo outlining the actions being considered Thursday.
#19-#20: $7M in proposed land conservation purchases in Hays County
Two agenda items authorize the city to negotiate and execute $7.01 million in combined land sales on 560 acres of land across two Hays County properties to create conservation easements. The Nature Conservancy of Texas would manage the real estate transaction based on its conservation expertise, based on council agenda items up for approval Thursday.
Both properties are located in the Barton Springs Recharge Zone. The city would purchase the land using money from the voter-approved 2018 open space bond.
"The acquisition will prevent non-point source pollution from potential development entering the acquirer and impacting downstream aquatic resources," city documents read. See maps of the proposed conservation easements here and here.
#22-#23: Vision plans for Walter E. Long Park and John Treviño Jr. Metropolitan Park
Proposed vision plans for two major Austin green spaces will be introduced to council members Thursday.
When it was developed in the 1960s, early plans for Walter E. Long Metropolitan Park in East Austin called for a golf course. But a revised vision plan based on recent residential feedback is expected to be presented to council members Thursday.
Additionally, council members will consider a vision plan for John Treviño Jr. Metropolitan Park, an undeveloped 330-acre park just south of Walter E. Long Park in East Austin. The park is a former ranch purchased by the city in 2003.
#50: Propose budgetary changes to code department by Nov. 20
Several council members co-sponsored a resolution asking city staff to consider budget and fee changes to the Austin Code Department in an attempt to "reimagine public safety."
The draft resolution calls on a proposal to return to council by Nov. 20 with budget plans that can be enacted by March 2021 based on public safety recommendations set out in recent city audits.
Those changes essentially attempt to decrease service calls taken by Austin Police Department and move those duties to code enforcers.
#66: 508 Kemp Street rezoning
The final readings are expected on a Montopolis neighborhood zoning case that requests a change at 508 Kemp St. from family residence zoning to townhouse/condominium residence zoning.
This case is interesting because city staff recommended not to approve the rezoning request, but the Planning Commission did so in June. The neighborhood responded with a valid petition opposing the rezoning requests, with nearly a third of adjacent property owners' support.
Furthermore, the Montopolis Neighborhood Planning Contact Team voted to oppose the rezoning request. This contact team's recommendation typically carries weight with City Council members when considering rezoning cases within designated neighborhood planning areas.
The first reading passed council 7-2, with Council Members Alison Alter and Kathie Tovo voting against, and Council Members Leslie Pool and Ann Kitchen abstained. The council agreed unanimously to a neighborhood request to postpone the case at its Oct. 1 meeting.
More on city council: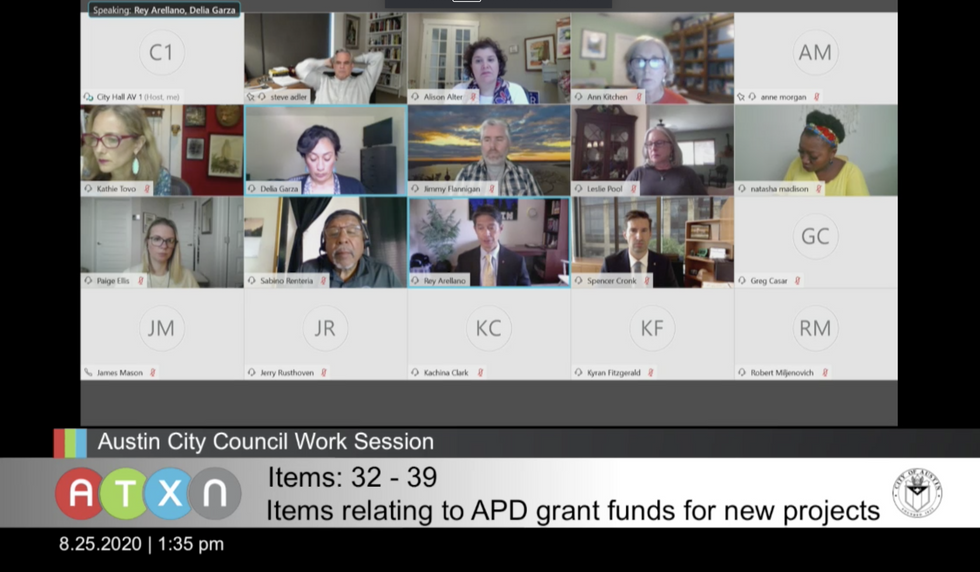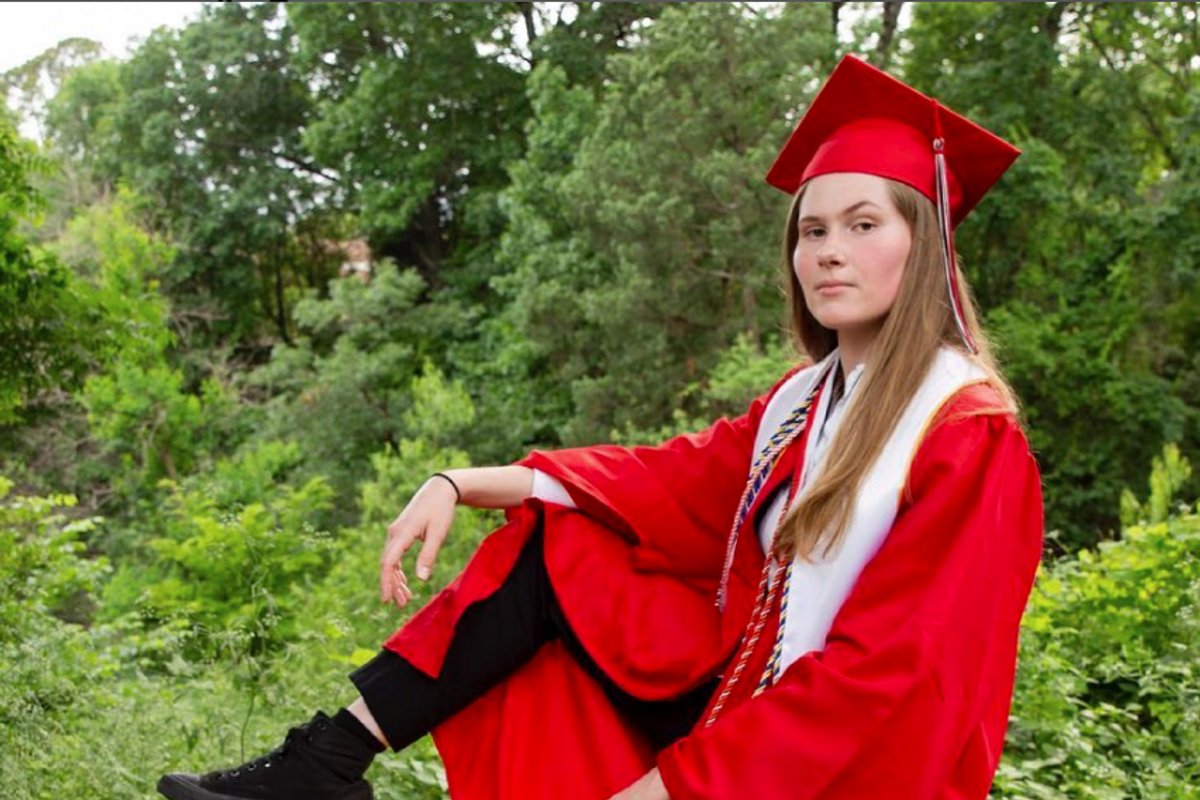 Paxton Smith's 2021 valedictory speech at Lake Highlands High School in Dallas wasn't the same speech she had previously shared with school administrators. She dropped the approved speech and made a case for women's reproductive rights after lawmakers passed the Texas "Heartbeat Bill."
Her advocacy made news on NPR, YouTubeTV and in The Guardian. Just over a year later, the "war on (women's) rights" she forewarned has come to a head as the U.S. Supreme Court voted Friday morning to overturn Roe v. Wade, ending constitutional protection for abortion access.
"It is up to the people to show up and show the courts and the politicians that we won't sit back and let this happen," Smith told Austonia Friday morning. "We will show up, we will fight back. Before, we were scared of them, now they should be scared of us."
Now a University of Texas sophomore and abortion rights activist, 19-year-old Smith said she wanted to give the same speech in the "the most public way possible" to reach "as many people as possible who don't agree that I deserve this right."
However, she says the response was "actually overwhelmingly positive" and supportive of her cause. According to a recent UT poll, 78% of Texas voters support abortion access in most cases.
The speech opened up further opportunities for activism: she advocated for reproductive rights at the International Forum on Human Rights in Geneva, interviewed with Variety magazine and spoke to tens of thousands at Austin's Bans Off Our Bodies protest at the Texas Capitol in May.
Smith also serves on the board of directors for the Women's Reproductive Rights Assistance Project, a national nonprofit organization that helps fund abortions or medication abortion—like Plan C pills—in all 50 states. Most recently, Smith has been attending protests in Washington, D.C. leading up to the ruling.
"This is land of the free. This is where you get to choose how you live your life," Smith said. "Overturning Roe v. Wade violates everything that we have come to believe about what it means to live in this country. I think a lot of people aren't willing to accept that this is a human right that is most likely just going to be gone for over half of the country within the next couple of weeks."
Bracing for the next steps, Smith gave some tips for supporters:
Find a protest to attend.

"I would say invite somebody to go to those protests with you, invite a couple of friends, invite people into the movement," Smith said.

Talk about the issue on social media—use the platform you have.

"Have these kinds of conversations where people can just talk about their fears and then find ways to go and advocate for yourself," Smith said.

Volunteer at a nonprofit near you.
"I feel like a lot of the reason things have gotten as bad as they have within the abortion rights world is that people are not making a scene, not protesting, not putting the effort into ensuring that the government doesn't take away this right," Smith said. "I want to emphasize that if you're not doing anything, don't expect the best scenario, expect the worst because that's the direction that we're going in."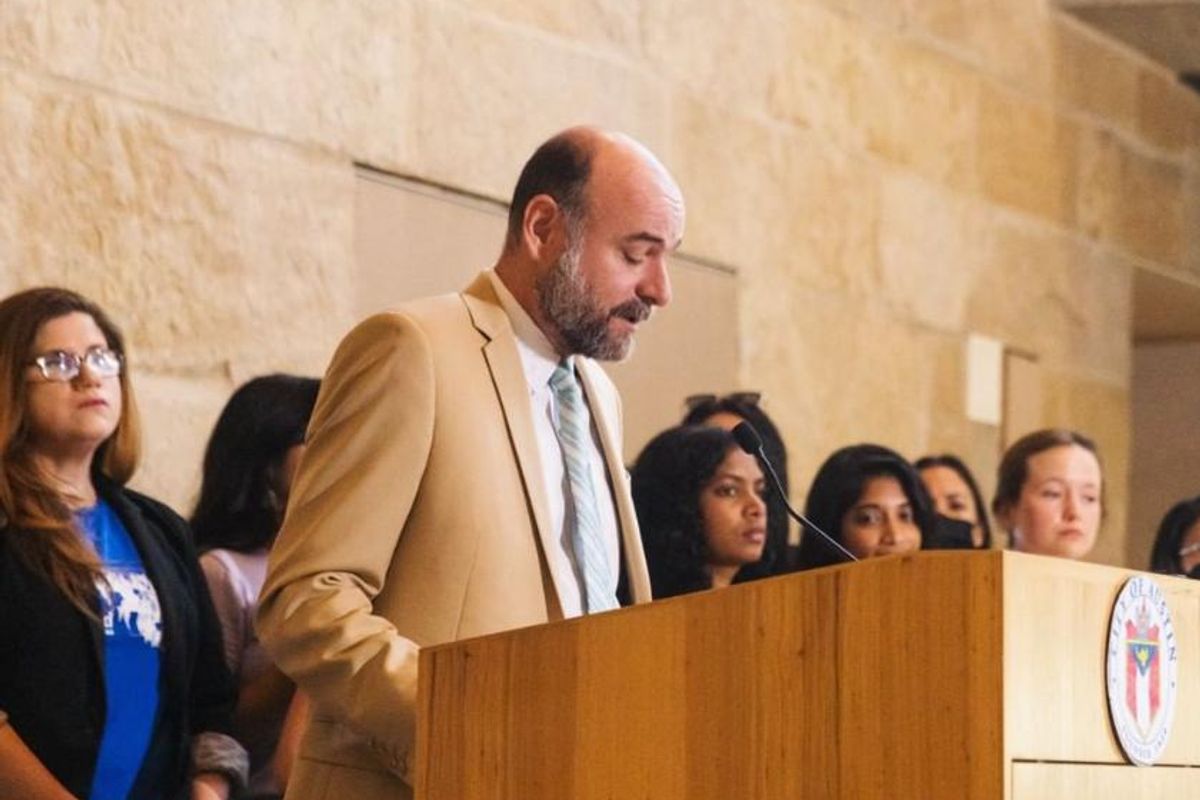 The U.S. Supreme Court overturned Roe v. Wade, the landmark ruling that guaranteed a constitutional right to an abortion, Friday morning. Moments later, Austin City Council set a special meeting for next month to pass a resolution aimed at decriminalizing abortion.
The GRACE Act, which stands for guarding the right to abortion care for everyone, is a twofold plan submitted by council member Jose "Chito" Vela. It recommends that city funds shouldn't be used to surveil, catalog, report or investigate abortions. It also recommends that police make investigating abortion their lowest priority.
Council Member Vanessa Fuentes, who co-sponsored the resolution along with council members Paige Ellis, Kathie Tovo and Mayor Steve Adler, said the importance of the GRACE Act cannot be overstated.
"By introducing this resolution during a special session, City Council is doubling down on fighting back for reproductive health," Fuentes said. "Items like the GRACE Act will promote essential healthcare while enabling individuals to exercise their bodily freedom."
The act takes an approach similar to when former council member Greg Casar moved to decriminalize the possession of small amounts of marijuana. Ultimately, state law doesn't allow city officials to order police chiefs to adopt specific enforcement policies so the resolution would be a request to Police Chief Joe Chacon. In May, Politico reported that Vela is having "ongoing conversations" with Chacon about the proposal.
Austonia contacted Attorney General Ken Paxton for comment on the GRACE Act but did not hear back by time of publication. On Friday, Paxton celebrated the overturning of Roe and announced an annual office holiday on June 24 in recognition of the high court's decision.
In a press release, Vela said the Texas state government has a history of overturning municipal protections of human rights. Thirty days after the Supreme Court's ruling, Texas will ban all abortions, with exceptions only to save the life of a pregnant patient or prevent "substantial impairment of major bodily function."
Still, Vela expressed hope for the GRACE Act's longevity. Council's special meeting on it is set for the week of July 18.
"We know this resolution is legally sound, and Austin is not alone in this fight," Vela said. "We are working with several other cities who are equally horrified by the prospect of an abortion ban and want to do everything they can to protect their residents."