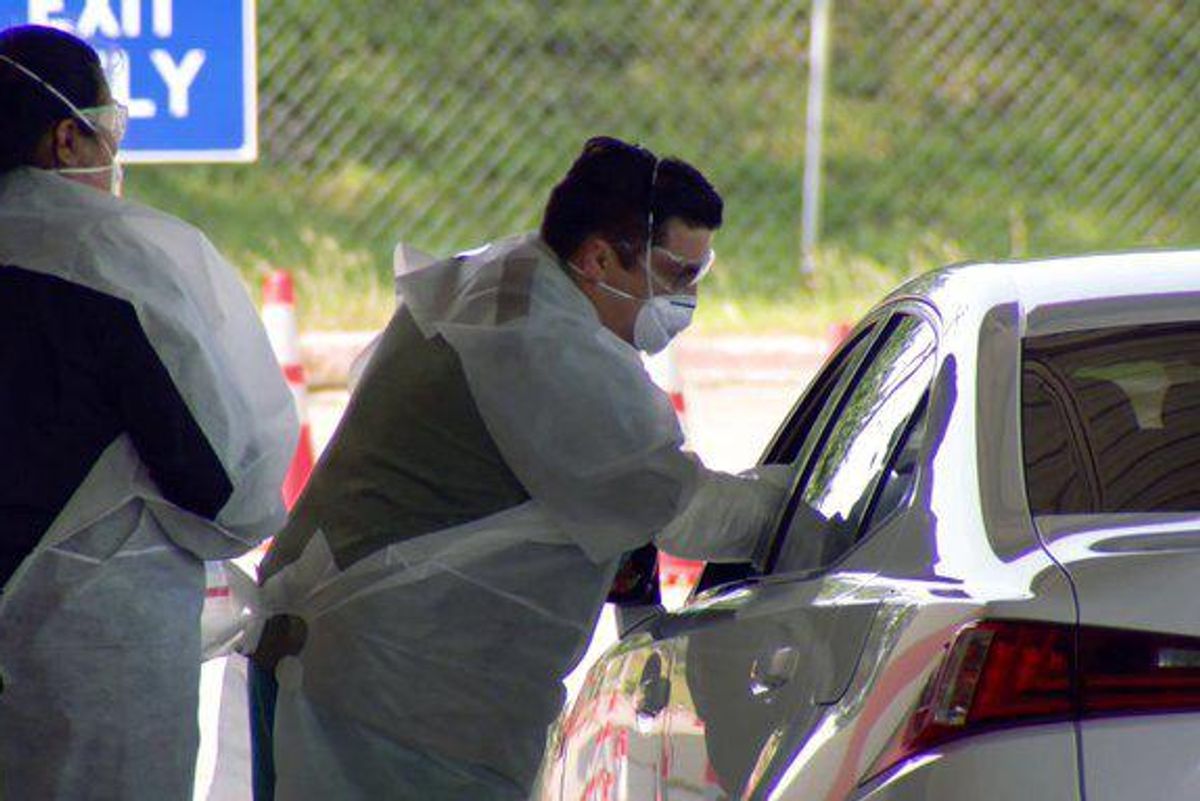 Facebook is the latest of several employers in Austin to begin requiring vaccinations for their employees.
---
The company, which announced the controversial shift Tuesday afternoon, joins Ascension Seton, Baylor Scott & White and the Department of Veterans Affairs in requiring that their employees be vaccinated. Other Austin businesses, including Waterloo Records and St. Edward's University, have begun requiring masks once again.
Just before Facebook's announcement, Mayor Steve Adler submitted a request to the city manager, which was later denied due to an executive order from the governor, for city of Austin employees to require proof of vaccination to continue work. He cited the rapid uptick in cases and hospitalizations as the reason for the request in a statement on Wednesday afternoon. Austin was labeled a high-risk area for COVID transmission on Tuesday, according to CDC data.
"With alarming increases in cases, ICU admissions and community positivity rates, we must do more," Adler said. "I urge Austin businesses also to require their employees to become vaccinated. We must all lead by our own example."
President Joe Biden recently said the current administration is considering a vaccine requirement for federal employees as well. "That's under consideration right now," Biden said. "But if you're not vaccinated, you're not nearly as smart as I thought you were."
While government-mandated "vaccine passports" were barred by Texas Gov. Greg Abbott in April, employers can enforce vaccine requirements, with some exceptions.
In June, a federal judge dismissed a lawsuit made by employees at Houston Methodist Hospital after they sued their employer for requiring vaccines. The move may open the floodgates on more mandates, Ryan Rivas, a partner at law firm Hall Booth Smith PC. told the Business Journals. "The Texas decision has been a lightning rod for everybody," Rivas said.
Austin has had less vaccine hesitancy than other Texas metros, with almost 63% of those eligible fully vaccinated. Still, Adler's request may get some pushback from city employees who aren't eager to get their jabs. Austin Police Association President Ken Casaday told KXAN in April that some city police officers were hesitant.
Adler's statement is the latest in his efforts to ramp up COVID-safe protocols, even with pushback from state officials. On the same day that the CDC recommended indoor masking for vaccinated individuals in high-risk areas, including Austin, and masking for schoolchildren in the fall, Abbott doubled down on his commitment to not implement another mask mandate.
The time for government mask mandates is over—now is the time for personal responsibility.

In May, I signed an executive order prohibiting mask mandates by gov't entities.

Every Texan has the right to choose whether they will wear a mask or have their children wear masks.
— Greg Abbott (@GregAbbott_TX) July 27, 2021
This story was updated to include that Adler's request for proof of vaccination for city of Austin employees was denied due to an executive order from the governor.