Get connected with our daily update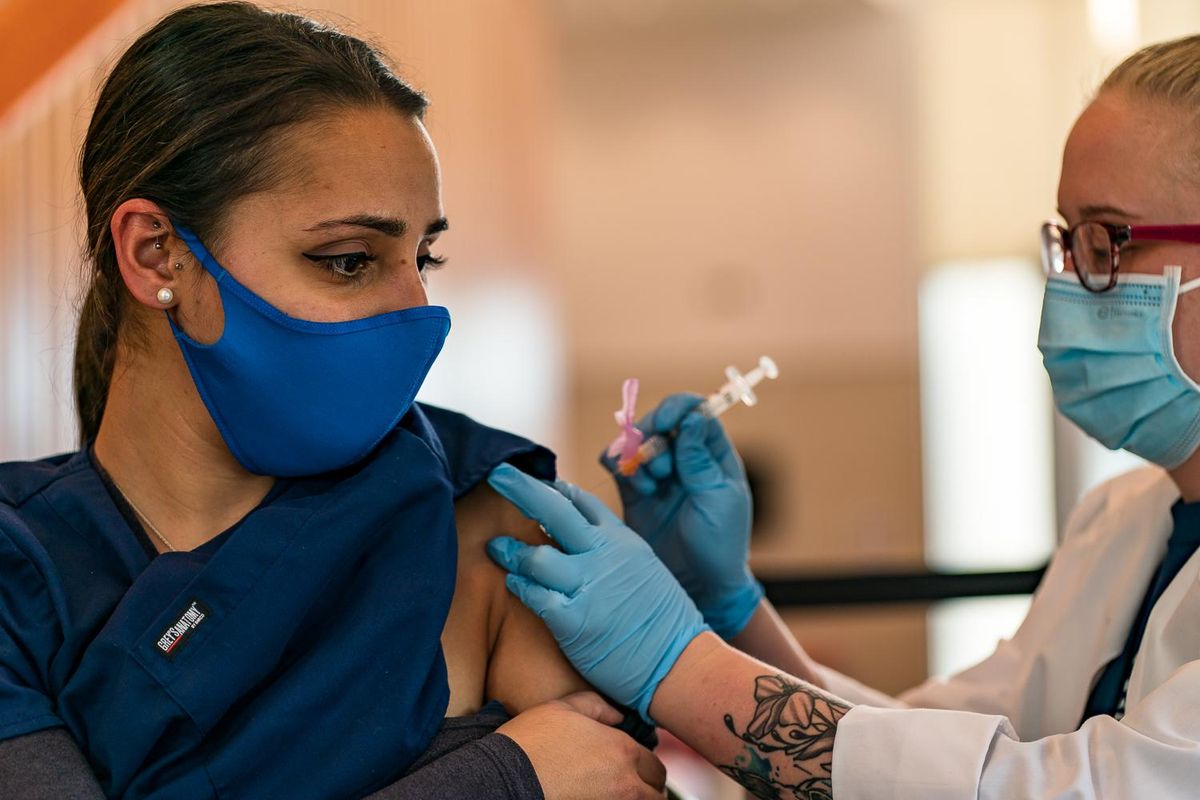 As of Friday, 28,717 doses have been administered by the city of Austin, but with a constrained vaccine supply, the city is asking people in group 1B, who are not 65 years or older, to give up their place in line.
"We would really appreciate that those 65 and under please consider allowing a person that is 65 years and older to take your spot," Austin Public Health Direct Hayden-Howard said, in an effort to protect the most vulnerable population.

---
Currently, no proof of having a preexisting condition is required to get the vaccine.
While 1B consists of the elderly community, as well as those with preexisting conditions, APH shifted its focus to the elderly community last week. And now, officials are asking Austin residents to do the same.
Although hospitalization rates are flattening, Austin city officials say the current amount of distributed vaccines is not enough on its own to bring down case rates to a more manageable level. Travis County is still seeing over 600 new cases a day.

There has been some confusion that vaccine distribution means social distancing rules can be relaxed. However, Hayden-Howard said it is vital to stay home, wear masks and prevent transmission to friends and family in order to keep case rates down.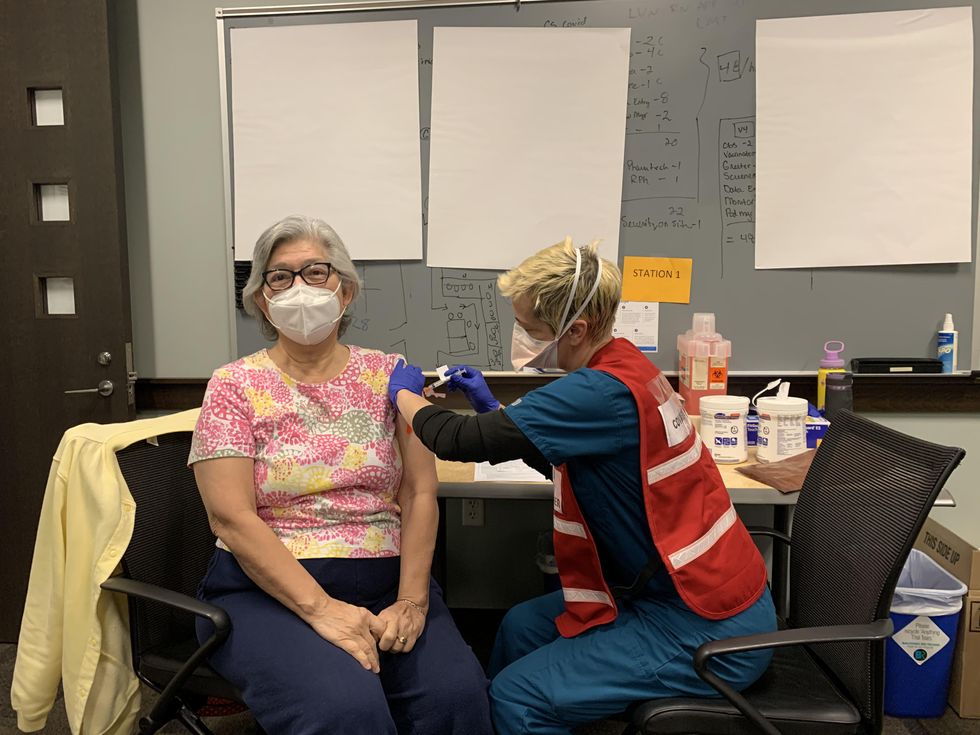 An Austin ISD teacher recieves the COVID-19 vaccine this month. (Ascension Seton)
Among those vaccinated this week included 900 teachers and 11,100 pre-registered people who qualified for phase 1B.
Among those left out of Phase 1B include children 16 and under, regardless of preexisting conditions. Although case rates in middle and high schools are high, Austin-Travis County interim health authority Dr. Mark Escott said that the majority of these cases are not being transmitted in classrooms but in extracurricular activities and that minors are at a much lower risk of complications due to COVID-19.

"The data still supports that infection rates in middle and high schools are higher, (but) I want to be clear, the spread is not happening in the classroom space," Escott said. "The spread is happening in extracurricular activities. The data that we have in hand right now is that this disease tends to be mild in young people, so we don't have the same level of concern as we do with older adults."
This week, the city also began administering second doses to the 1,300 people who received their first dose in mid-December.
The city has continued to administer the Pfizer and Moderna vaccines, which require two doses spread three or four weeks apart, but Johnson & Johnson's single-dose vaccine is set to present its data from clinical trials to the FDA in February. The vaccine has appeared to be more effective and easier to distribute in early trials.
Escott said that the vaccine would be groundbreaking for the Austin area.
"The fact that it is a single dose makes it easier to distribute (and) it makes it logistically possible to get it out to smaller areas in the community," Escott said. "It makes it feasible for every clinic, every pharmacy to have supplies so that folks can go to the place where they normally get their vaccinations to obtain this."
In order to make resources more accessible to users, a series of updates have been made to both the Texas Health and Human Services website and the austintexas.gov website, although officials warn that glitches may still occur. Austin Public Health has said they will also contact those who have taken the first vaccine dose to ensure the second dose is administered to them. Both websites include a map of available providers in the state and county.
Hayden-Howard said that as the system continues to be updated, a number of services will be more easily available to users.
"As the system is updated, folks will go in notice that they can easily access if they want a test, if they want a vaccine, if they are looking for test results, or if they are looking to get their second dose of the vaccine," Hayden-Howard said. "They will clearly be able to see where to click on that information."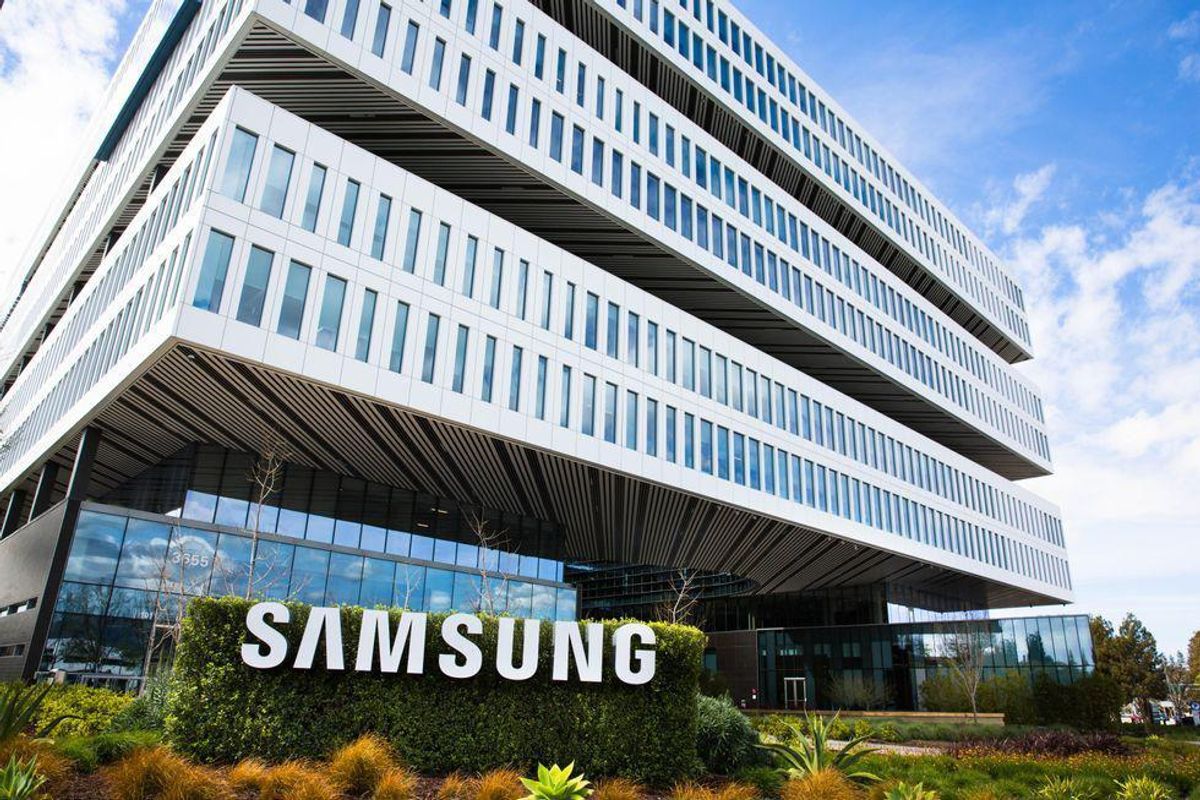 Samsung might soon be making more moves in the Austin metro.
The tech giant, which made waves as it announced plans to build a $17 billion chip plant in Taylor in late 2021, might be looking to expand in the Northeast Austin area, according to an Austin Business Journal report.
ABJ said the South Korean company is seeking more tax breaks from nearby Taylor and Manor school districts. The company filed documents requesting Chapter 313 incentives related to the breaks Saturday, and ABJ said each district will review the requests separately on Tuesday.
"While we do not have specific plans to build at this time, the Chapter 313 application process is part of our long-term planning to evaluate the viability of potentially building additional fabrication plants in the U.S.," Samsung Austin Semiconductor LLC.'s director of communications, Michele Glaze, told the ABJ.
But Samsung has made headlines for more than just the $17 billion plant: In early 2022, the company caught heat for two separate spills of millions of gallons of wastewater into tributaries near its semiconductor plant.
While no expansion is promised, ABJ speculates that expansions could occur at the 1,200 acre planned Taylor factory or near the chipmaking factory on Austin's East Parmer Lane. Both expansions could bring even more revenue and job opportunities to Samsung's Texas home.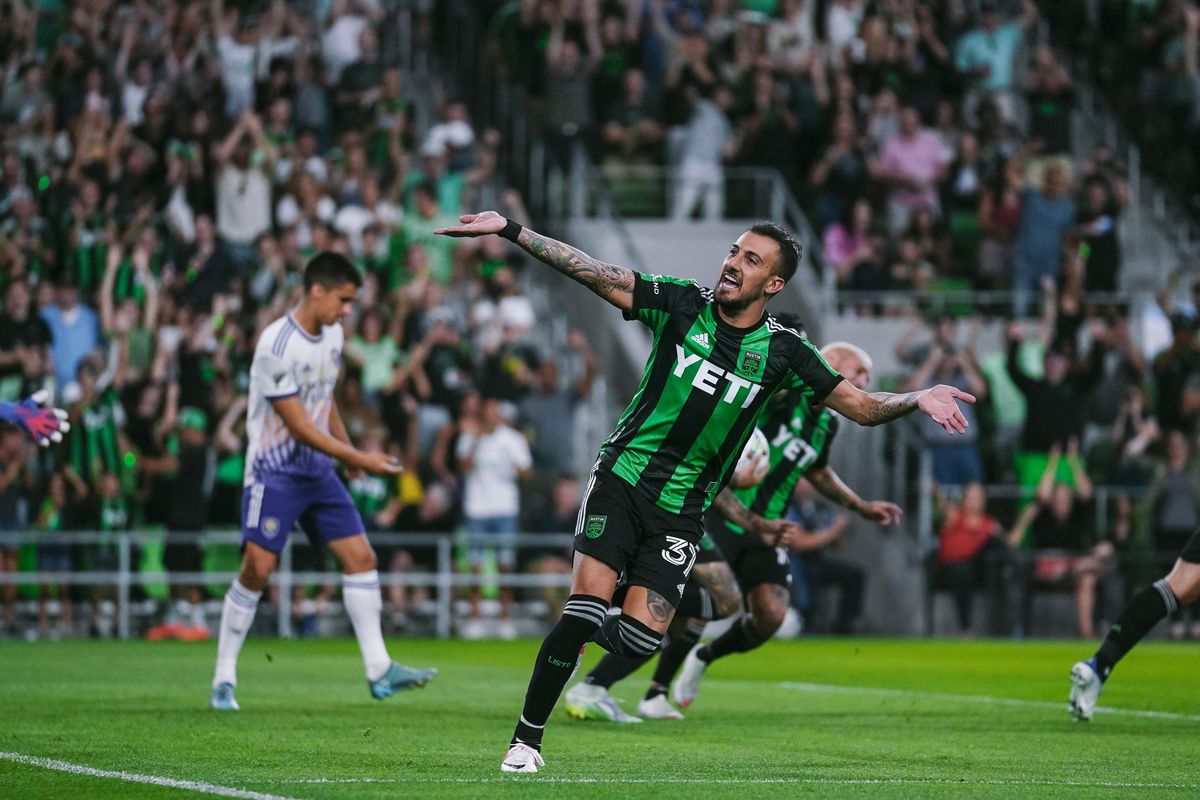 A first minute error gave Austin FC an early setback, but with the help of two red cards and two second-half goals, the Verde and Black still forced a last-minute tie in a messy home battle against Orlando City SC Sunday night.
With the 2-2 draw, Austin dropped from No. 1 in the MLS West conference but still earned a point in the standings thanks to a penalty kick goal from Sebastian Driussi and a breakthrough shot from striker Moussa Djitte, who scored his first goal with the club in the final minute of play.
Here are the top three takeaways from the match: