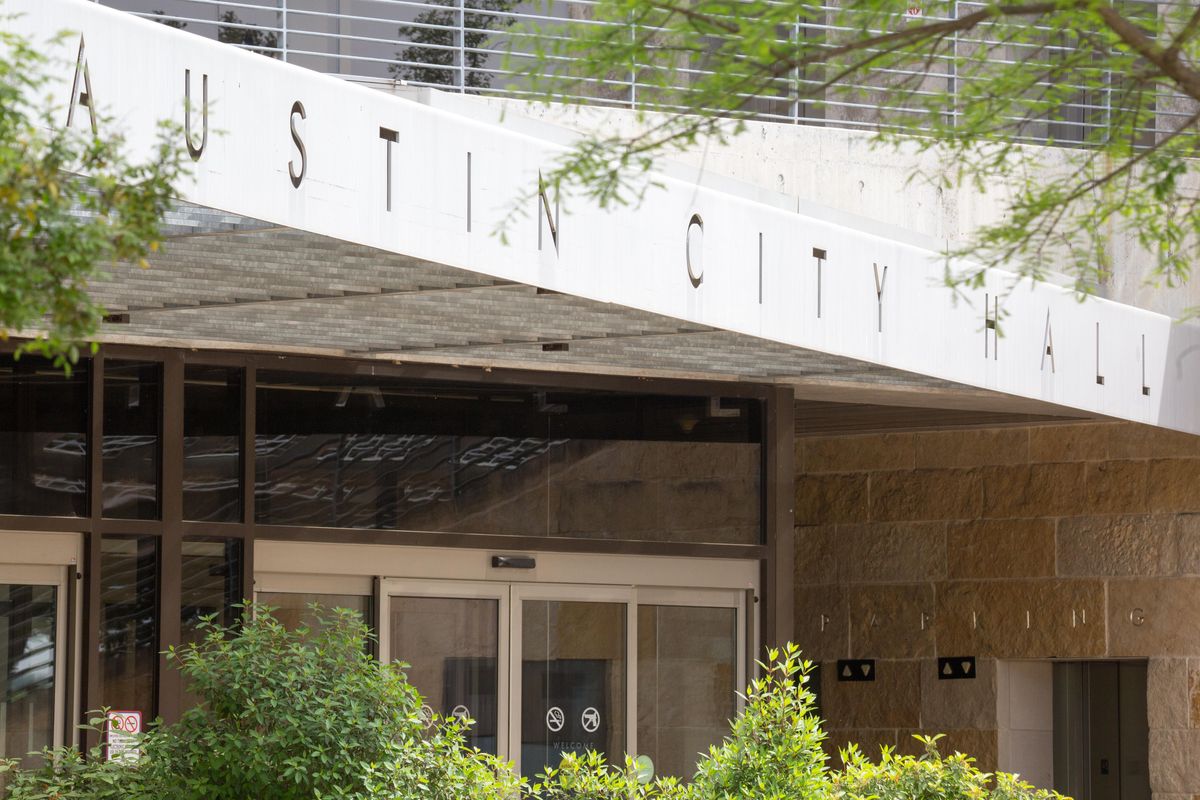 By Jo Clifton
Members of the city's living wage work group urged City Council Tuesday to raise the city's living wage to $22 an hour for the upcoming fiscal year. They said the wage should apply to all regular and temporary city employees except employees of the summer youth program, regardless of position or number of hours worked.
---
Council members Vanessa Fuentes, Ann Kitchen, Chito Vela, Kathie Tovo and Pio Renteria have already signed on to a resolution on the June 16 agenda calling on the city manager to adopt a living wage of $22/hour in next year's budget.
The current living wage is $15/hour and that has not changed since 2018. City management raised employees' wages to $15 as a result of a recommendation from the living wage working group in 2015.
The Human Resources Department convened the working group again this year, asking for its recommendations on a living wage. According to staff's calculations, providing a $22 minimum wage would cost the city between $18.2 million and $22.8 million, not including wages for police.
Carol Guthrie, business manager for AFSCME Local 1624, told Council during its work session that it's time to raise wages so the city can meet the demands of the public and its own employees. With inflation, gas prices and rising housing costs, Austin city employees are suffering and underpaid, she said.
While the city raised its minimum wage to $15 in 2018, it failed to keep raising that amount, which should have become $16.83 the following year.
According to documentation provided by the city, as of the end of April, the city had more than 2,474 vacancies, compared to about 1,559 on May 1, 2019. The vacancies include 78 at Austin Resource Recovery, 266 at Austin Energy, 96 in Public Works, 237 at Aviation, 133 at Parks and Recreation, 357 in the Police Department, 198 at Emergency Medical Services, and 126 firefighters.
City employees are suffering, Guthrie said, with some working so much overtime that they have become injured and ended up on the disability list.
City leaders did not foresee the pandemic, nor did they foresee the freeze. "And those additional stressors have played a big role in where we are at today. But something's got to give. We need more workers. We cannot hire workers. Those who work here – they're done, they're spent. They need your help. We've got to be competitive. We have got to raise the wage for these workers." The private sector is now hiring at $20 an hour, Guthrie said, and the city is not able to compete.
Rachel Melendes of UNITE HERE, the union representing some airport employees, said working at the airport is "too stressful. They are overwhelmed," she said, noting that many airport workers arrive at 3:30 a.m. and leave at noon. "And despite their hard work they are not able to support their families on the city's wages."
Fabiola Barreto of Workers Defense said her group has been observing that "the folks constructing the city are not reaping any of the benefits. They're moving to Buda and Kyle," because they can't afford to live in Austin.
Complicating matters, every Council member is aware of the fact that, as a result of state law, they can't raise taxes more than 3.5 percent without the permission of voters.
Council Member Natasha Harper-Madison voiced her support of the wage proposal. She said she is telling people in her district that they should be prepared to move out of Austin as prices rise higher. That would be better than waiting until they have missed rent payments, she said.
Council Member Alison Alter told her colleagues she is committed to a wage increase, but could not commit to a specific number. She said, "Keeping our workforce competitive is the highest priority."
Kitchen said it was her goal to reach $22 as recommended by the working group. She said it was particularly important that the public understand the trade-offs city management might have to make in order to pay the amount employees need. She told City Manager Spencer Cronk, "Get us to $22. If you can't get us to $22 … tell us why."
Guthrie told the Austin Monitor after the meeting that she and other members of the working group would be at the Council meeting next week to push for adoption of the $22/hour resolution. However, she said she was disturbed that the working group put in so much effort seven years ago to tell the city to raise wages, but there was no action on their recommendations after the city raised the living wage to $15.
Guthrie said she and others would be ready to fight for their wage proposal. In addition to AFSCME, other members of the group include representatives of Central Texas Interfaith, Workers Defense Project, Laborers' International Union 1095, IBEW Local 520, the Austin chapter of General Contractors, Plumbers Local 286, Greater Austin Hispanic Chamber of Commerce, the Austin LGBT Chamber, UNITE HERE, Local Progress, Texas Antipoverty Project and the Equal Justice Center.