Get connected with our daily update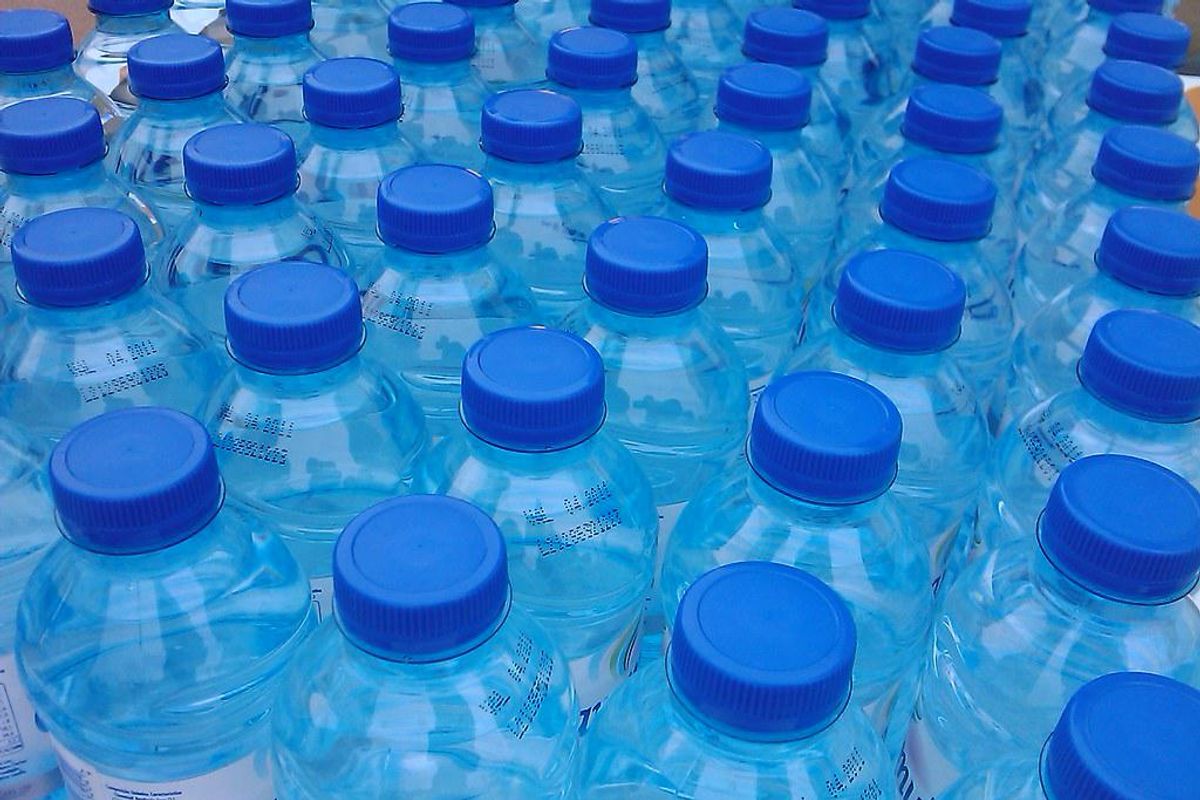 Drinking water promised by the city amid a major water outage has arrived in Austin with the city putting a plan in place to get water to vulnerable residents first.
---
The city of Austin announced Thursday it had ordered one million gallons of water in 16-ounce bottles from six states in the Southeastern U.S. Additionally, the Texas Department of Emergency Management delivered two 18-wheelers full of water from a FEMA site in Fort Worth Friday morning.
The city will distribute the water to the community in a three-step plan to take place throughout this weekend.
Phase One, which prioritizes those in most critical need, is already underway. Distribution efforts began Friday afternoon as shipments came in and included delivery to warming centers and shelters, COVID-19 isolation facilities and protection lodges, medical facilities and first-responder locations. The first phase has continued into Friday evening as the city moves into Phase Two.
Phase Two targets populations including seniors, home-bound residents and other more vulnerable groups. Distribution will continue into Saturday, with the city teaming up with organizations such as Capital Metro and the Austin Disaster Relief Network to speed up delivery efforts.
Phase Three will include distribution to the general public, which will begin on Sunday. Finalized locations will be released Saturday, but the city said their goal is to have a Point of Distribution site in each City Council district as well as important areas throughout Travis County. Each household will be able to take one case of water at the sites, which will operate from sun up to sun down.
Water remains scarce despite the latest efforts, so city officials recommend that those that can buy water do so instead. Local businesses have also opened up their doors to those seeking water with the condition that Austinites take their own container. View a list of places providing water here.
The announcement comes after Austin announced a boil water notice on Wednesday night, an emergency made even more substantial as many households were left without running water. In addition, around 18,000 Austinites were unable to boil water even if they had it as power outage issues persisted through Friday afternoon. According to Austin Energy, around 97% of customers had power restored, and lingering issues were likely due to fallen limbs or downed power lines.
Austin Water has continued to make progress and says that water utility could be restored as early as this weekend. A boil-water notice could persist much longer due to necessary testing that needs to be conducted to ensure safe drinking water.
Both Austin Water and the city of Austin will continue to provide updates on water utility and water distribution sites on their Twitter accounts.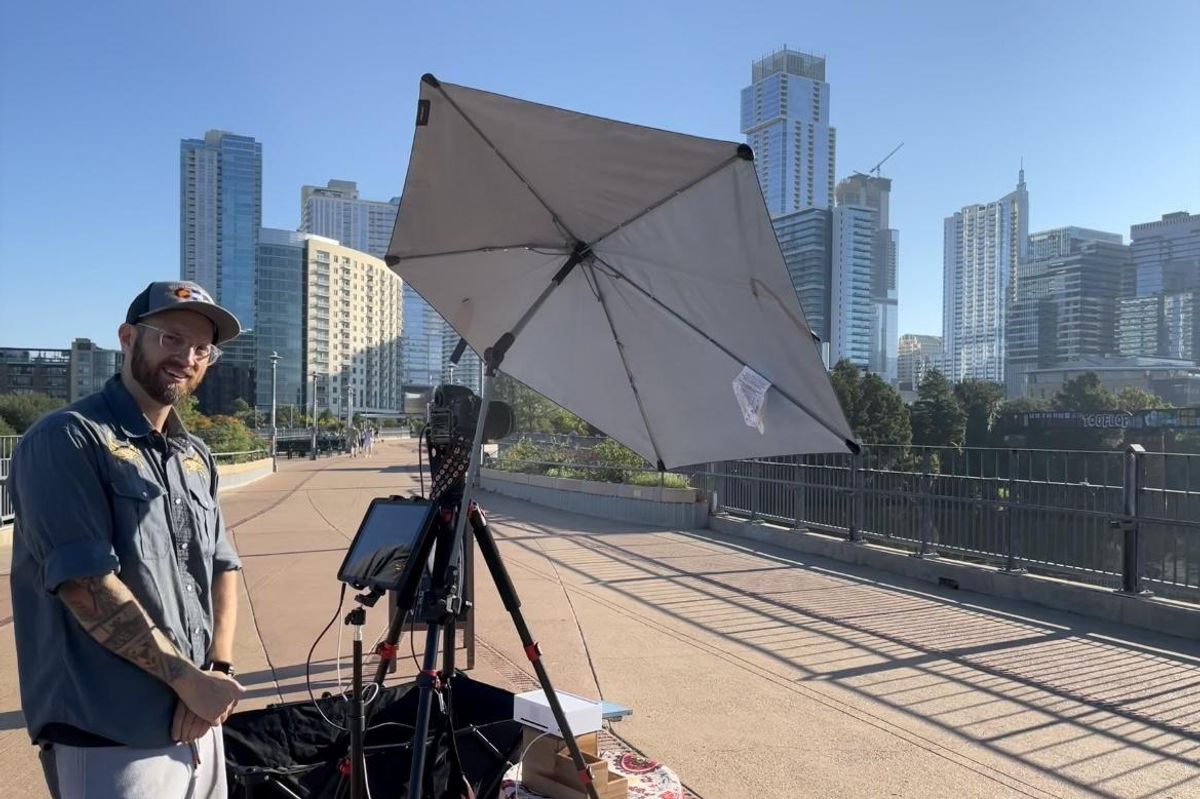 Nicklaus Pereksta says he loves photographing enthusiastic people, and it's why his latest gig offering pictures to people out on Lady Bird Lake's hike and bike trail is going smoothly. He sets up his gear on the Pfluger pedestrian bridge and puts out a sign: Photos, $10.
"Overwhelmingly, this has been a really positive experience," Pereksta said. "I get excited when I wake up in the morning and I can't wait to go to work."
Bikers and joggers are excited about it too. On the pedestrian bridge leading to downtown Thursday morning, a man on an e-bike rode up and posed, wanting more photos.
"I posted the last pictures on Instagram and people loved it. They asked, 'where is this guy?'" the biker told Pereksta. Bashfully, Pereksta, who also photographs landscapes and at weddings and other events, said he was happy to hear that.
Pereksta started these photos about a month ago, after the strenuous runs required in his valet job started causing pain in his legs. And though he has a passion for photography, he wasn't so sure when he started working independently if it would work out.
He felt uncertain about the demand for it and was also worried about having lots of expensive equipment out in the open.
"Then like the first day was nothing but high praise and people are like, this is so awesome. This is great. I've never seen anything like this before. I was like, Wow, this was really good, like positive turnout. So I got encouraged."
Now, he wants to expand and is thinking of contacting the Mueller Farmers Market about how to become a vendor. Still, he'll carry a connection to photographing on the bridge since the word bridge is related to his last name.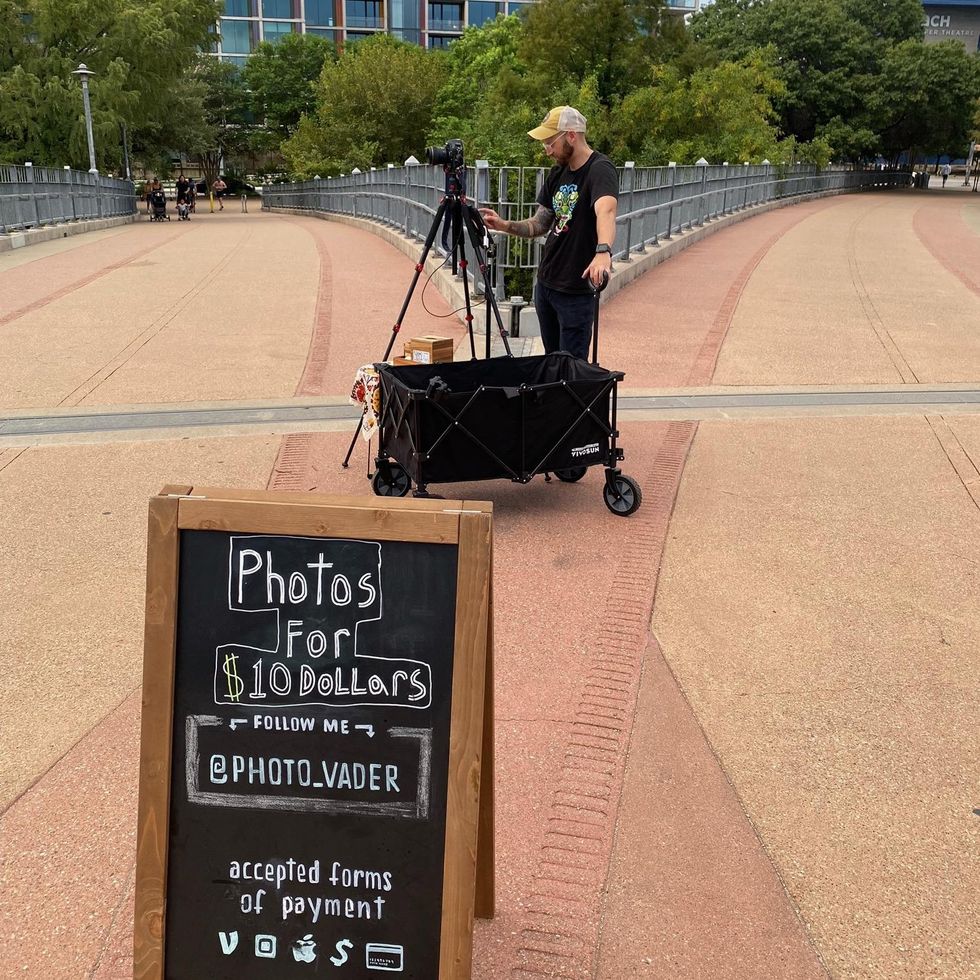 (Dewey C.)
"It's a name my great, great, great grandfather came up with when he was marrying somebody. It's actually quite a romantic name. It means a joining of two bridges," Pereksta said. "So, I thought it was ironic that I'm set up on a bridge. I'm kind of representing my last name right now."
Austonia talked to Pereksta about life in Austin, where he's lived for eight years after living in Boston doing band photography.
What was your first experience with Austin?
I came here to visit some friends and they took me to Barbarella. So we went to Barbarella and I was like, 'wow, this place is great.' And then the restaurants and the food and going to Barton Springs. I was like, 'this is amazing.' Because there's nothing like that in Boston. If you want to go to a natural spring, you got to go to New Hampshire. There's no pools in the city at all. So there's lots of swimming out here.
What do you like best about Austin?
You go to any little quiet bar and there's a band playing that should be like onstage for a sold out show. Yeah, they're playing to 10 people, right? Like, one of the best bands ever and they're playing for 10 people, right? And just little magic moments like that are pretty fun. You just run into little random weird things.
What do you think makes Austin different from other places?
There's no fall.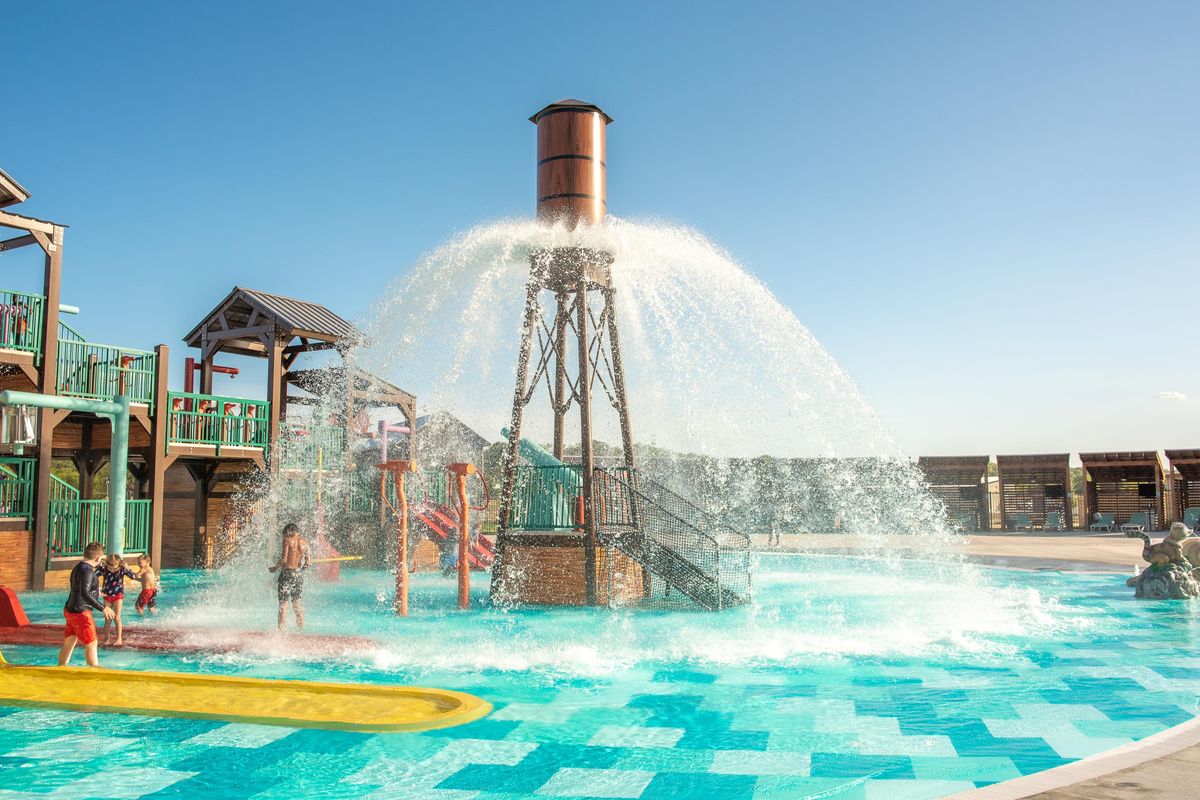 Camp Fimfo Waco
Camp Fimfo Waco, a brand new camping resort, is kicking off football and fall camping season in style! With top-notch amenities, premium accommodations, and 10 weekends of fall fun, there's no better place to have a fall camping getaway, especially if you're a Baylor football fan!
Fall promises to be a one-of-a-kind camping experience. From Sept. 16 to Nov. 24, weekends will be packed with fall-themed activities, including special Halloween weekends in October. Campers can enjoy activities like fall crafts, campground trick-or-treating, costume contests, site decorating, outdoor movie nights, and more!