Get connected with our daily update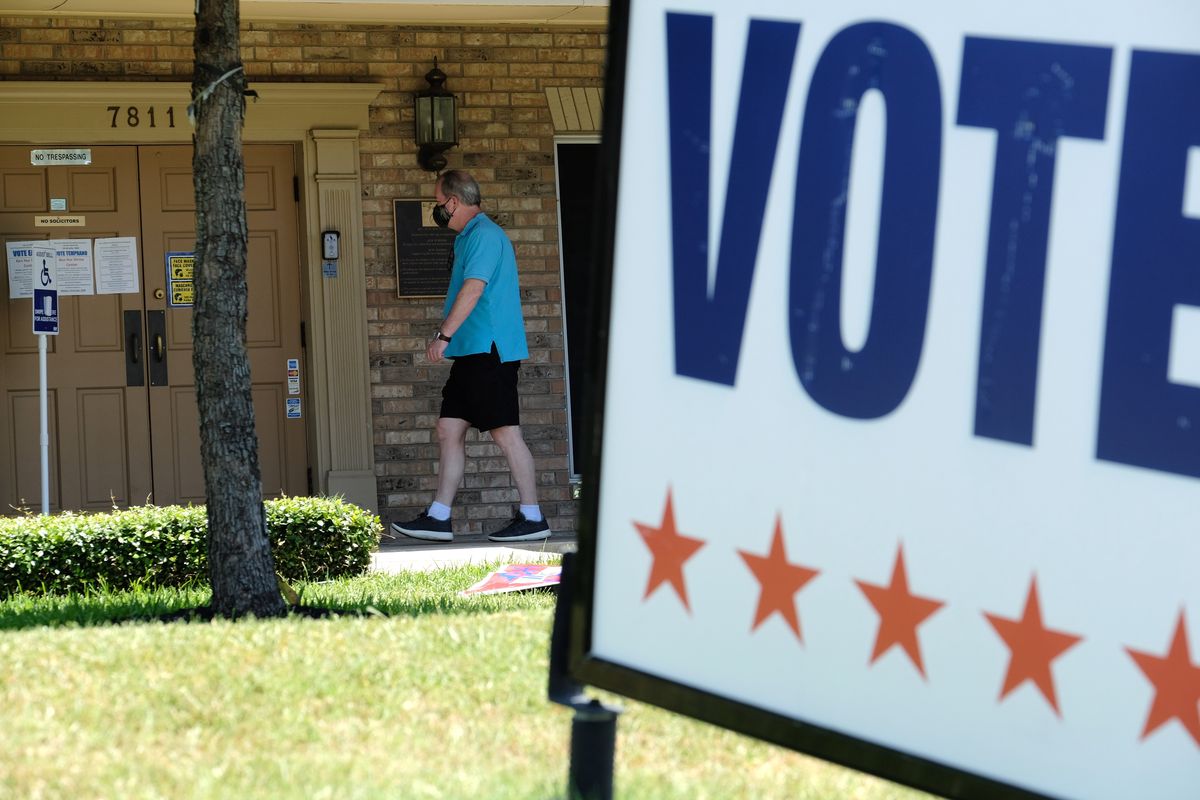 (Charlie L. Harper III)
From high turnout to staffing concerns, from the importance of mail-in voting to safety at the polls, Travis County Clerk Dana DeBeauvoir and other observers view last week's rescheduled primary runoff and special election as a tip-of-the-iceberg dry run for a new Election Day normal.
"July definitely taught us some lessons that we are going to really put to use before the November election," said DeBeauvoir.
---
Here are five things, in no particular order, that election officials and watchdogs say they learned during the most recent election.

1. Turnout will be HIGH
The July 14 election happened under circumstances that should have turned off many voters: triple-digit heat, fear of a contagious virus and a short ballot. It was also in July, which never has elections. But voters were not deterred. Typical primary runoff turnout is about 5%, DeBeauvoir said.
Last Tuesday, turnout topped 21%.
The numbers can be attributed to not only increased interest in current events and politics, but also an expensive get-out-the-vote effort and hotly contested local races that captured the public's interest in policing and criminal justice in the wake of police brutality protests, said Antonio Gutierrez of Common Cause Texas, which tracks elections.
"Down-ballot races don't usually drive turnout as much as the top of the ticket, but in this case, people had the rare opportunity to weigh in on an open state Senate seat, plus everything happening in the criminal justice realm really put the county [attorney] and district attorney races in the spotlight in a way you don't normally see," Gutierrez said.
Much of that enthusiasm is expected to translate to November, when the race between President Donald Trump and Democrat Joe Biden is forecast to have record voter engagement.
That rings true even in red-state Texas, where some recent polling shows Biden competitive with the Republican incumbent and where, for the first time in recent history, the presidential election might be a real competition.
2. We'll need more poll workers
In the days leading up to the election, some 25 workers backed out, DeBeauvoir said. On Election Day, another six or eight didn't show up.
The county had several employees on standby to handle last-minute no-shows, and poll hours weren't affected. But they'll be looking to hire more employees to staff the 200 Election Day polling sites and 35 early voting locations for the November contests to avoid empty chairs and shut-down voting sites.
The average age of a Travis County election worker is somewhere around 70, DeBeauvoir said—a demographic particularly vulnerable to COVID-19—but more young people are getting interested in working the polls.
Extra staffers this year would be needed to make sure people are social distancing in line and count people coming in the doors so that there aren't too many people inside at once, she said.
She estimated her office would budget an additional $500,000 for extra staff and personal protection equipment.
3. Polling places will be a problem
One big challenge that lies ahead, DeBeauvoir said, is going to be nailing down—and keeping—some 200 polling sites for Nov. 3.
Last week, there were 100 polling sites open on Election Day for the much smaller runoff, and—like workers—getting and keeping those was a battle, DeBeauvoir said.
"I'm a little worried about being able to find places in the middle of a pandemic," DeBeauvoir said. "It was difficult to get 100 places to say 'yes' and then stick with 'yes.' Some called back and said, 'No, we changed our mind, we're too frightened.' And I have sympathy for them, but it doesn't help me bring the election to voters."
Sites will have to be larger than they normally are to accommodate social distancing and keep the lines manageable, she said.
Grocery stores were off the list for early voting sites during the July election due to social distancing, and will likely not be willing participants in November either, she said.
A sizable chunk of polling sites traditionally are in schools, and with classes potentially back in session by then, the schools likely will not be willing to accommodate the influx of voters during the pandemic—nor should they, DeBeauvoir said.
"That's a real problem," she said. "With the loss of all of the facilities ... it's going to be hard to find enough locations that are convenient to voters, both on Election Day and for early voting. It's going to be a real challenge."
4. We'll need to update behind-the-scenes staff for mail-in voting
In addition to adding poll workers, DeBeauvoir said she'll be doing some restructuring behind the scenes as well.
Every election, the Early Voting Ballot Board is in charge of overseeing early votes and certifying signatures and mail-in ballots.

But even though DeBeauvoir hired three times the usual number of workers—more than 50 in total—to sift through applications and verify signatures, that won't be enough to handle the volume of mail-in requests and increased turnout for the November election, she said.
"We're going to have five times as many" mail-in ballots and requests, DeBeauvoir said.
For the next election, she'll hire more people and restructure some of the behind-the-scenes labor, schedule them in shifts, and generally beef up the operations.
Some structural changes could become permanent if voters pressure their lawmakers to expand mail-in balloting to everyone, as some states have done, Gutierrez said. So far, efforts to expand the eligibility for mail-in voting have been unsuccessful.
Part of the extra $1 million spent in this last election went toward handling the influx with new envelope-stuffing machines that helped get mail-in ballots out to voters and high-speed scanners to deal with the volume, she said. Those were one-time expenses that won't need to be made again for this November.
5. PPE was worth the money
A large chunk of the extra $1 million in election expenses went toward personal protection equipment, and voters used it dutifully, DeBeauvoir said. The county will employ the same strategy on a larger scale in November, and start stockpiling supplies now in case there's a shortage later this year.
Not only were voters and poll workers using the equipment, she said, but almost every voter wore a mask. People also used the sanitizer and the finger cots and popsicle sticks were popular ways to minimize contact with the machines, she said.
"Voters understood intuitively how to use them, so that worked really well, and we're going to continue that," she said. "In other words, we know now how voters respond to ways to keep the polling place safe, and I think it's working really well."
Want to read more stories like this one? Start every day with a quick look at what's happening in Austin. Sign up for Austonia.com's free daily morning email.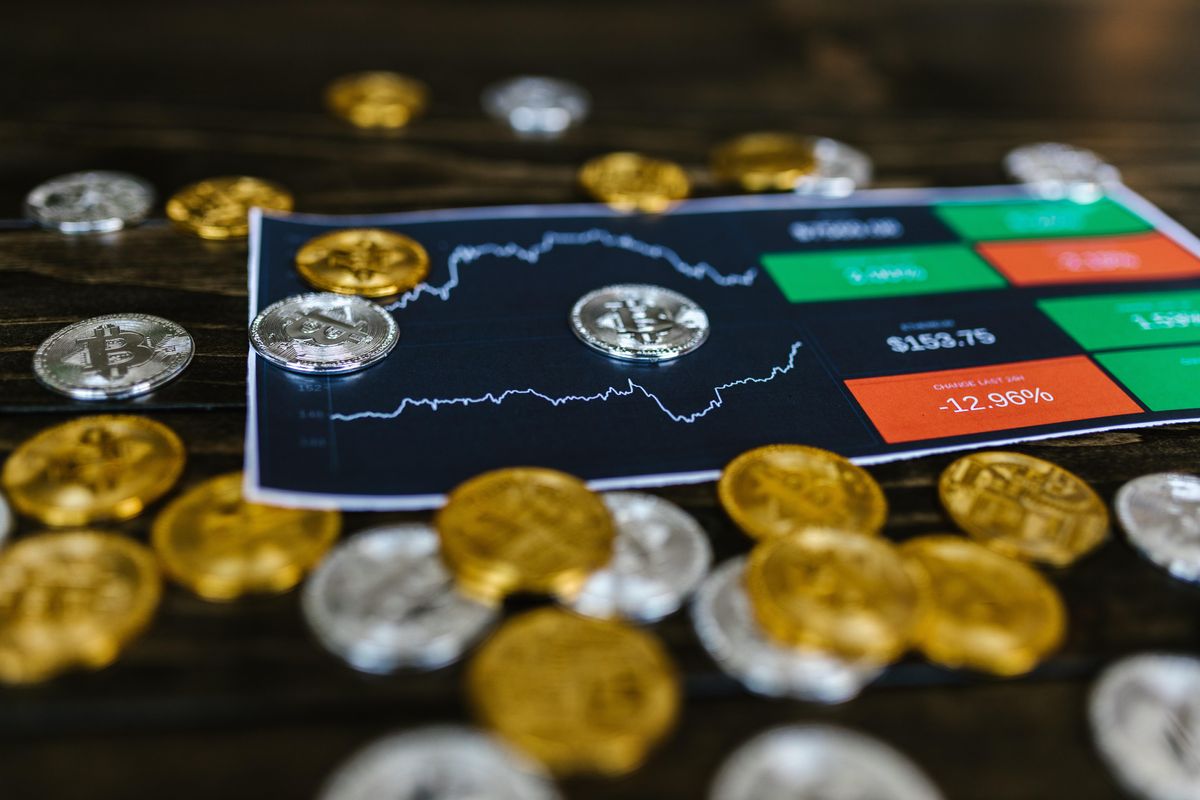 Lately, the crypto market is looking shaky.
The price of bitcoin fell by more than half from its high, the digital currency luna crashed to $0 and a type of so-called stablecoin TerraUSD has been described as dead.
Reporting from the LA Times notes that experts seeing a correlation between traditional markets and the cryptocurrency market is high right now, with plunges in one being followed by a plunge in the other. On Wednesday, stocks had their worst day in more than two years with the Dow Jones Industrial Average falling 1,164 points.
Crypto's volatility has long been questioned, especially after SXSW this year was filled with Web3 enthusiasts and displays.
With 8% of Texans owning Bitcoin and many others involved in the local crypto and Web3 scene, what are they feeling amid the crash?
In a written comment to Austonia, ATX DAO said a positive with the downturn is that "most of the speculative moneygrab type projects get washed out of the market, and the quality projects that deliver real value remain and gather more attention."
The group went on to say it could work to their advantage as they carry out their latest project: a mural at Native Hostel that will have an NFT version. They'll use sales toward donations to HOPE Outdoor Gallery, a local nonprofit that supports artists and creatives.
Meanwhile, Yagub Rahimov, a founder of an Austin-based Web3 company explains that they aren't really impacted by the crash.
Since the company known as Tested Web functions as a Web3 online reputation marketplace, it is utilizing blockchain technology without tokenizing.
"We are a share to earn marketplace. That means that any activity that users have on tested web.com, we will be rewarding," Rahimov said. "Those rewards are coming in the form of rewards points. And every quarter they can opt in to receive either a gift card or a check. We are not issuing any cryptocurrency. That's one of the important elements that I believe we got it right that way."
With recent developments at Tested Web, Rahimov says he "couldn't be happier." After struggling to find tech talent in early spring, he's had a hiring spree in the last 10 days and received a $1 million grant and partnership with Silent Notary, a blockchain-powered validation provider.
But his recent business success aside, Rahimov is noticing what's happening in the markets and predicts that the correlation between the crypto market and traditional one will be broken.
"The way Bitcoin was introduced back in 2009, it was as a reply or response to the 2008 market crash," Rahimov said. "And it really feels like we are in 2007, 2008, actually, early, early days of the market crash. And if it becomes that way, very likely that the winner is going to be those of decentralized parties."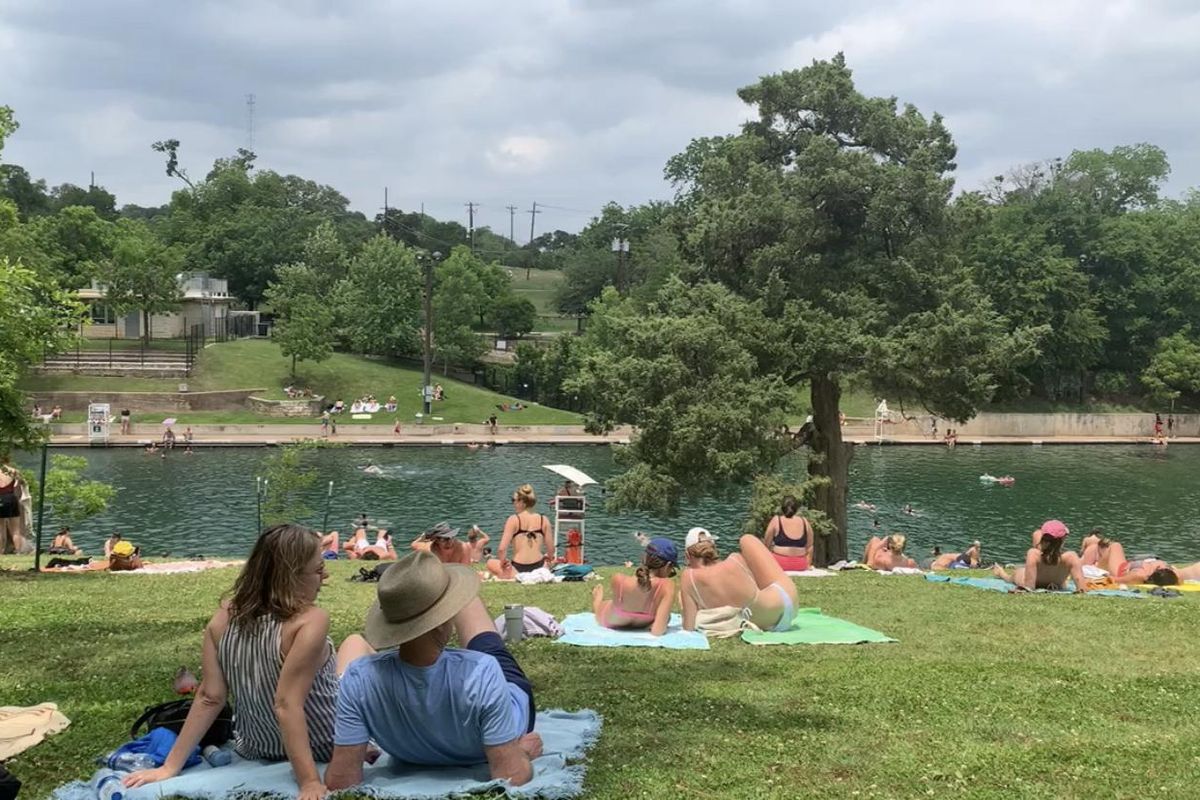 Barton Springs Pool is on a condensed schedule while the city tries to fill out its lifeguard roster.
The popular pool is currently closed on Mondays, Wednesdays and Thursdays while it navigates a lifeguard shortage. The city is offering bonuses to new applicants who can start by early June.
Austin Parks and Recreation Assistant Director Jodi Jay said there are 207 lifeguards ready to work and 100 incoming but the department needs 750 to be fully staffed.
Zoom out: The pandemic has had a lasting impact on hiring—in 2019, the city was able to hire 850 lifeguards. The Aquatic Department has been unable to match those numbers since it reopened training classes in spring of 2021.
Why it matters: The city needs at least 400 lifeguards, plus 30 with open water certification, to open pools on a modified schedule by June 4. Without hitting that mark, some facilities could limit hours or close.
The job pays between $16-19 an hour, anyone over 15 can get certified and there are bonuses on the table:
$500 bonus if you get certified and start working by June 6.
$500 bonus if you work through August 14.
$250 bonus if you get advanced certification.
Austin Parks and Rec's Aquatic Division serves 45 public aquatic facilities—including Barton Springs pool and a number of regional pools.
Find the full list here.