Get connected with our daily update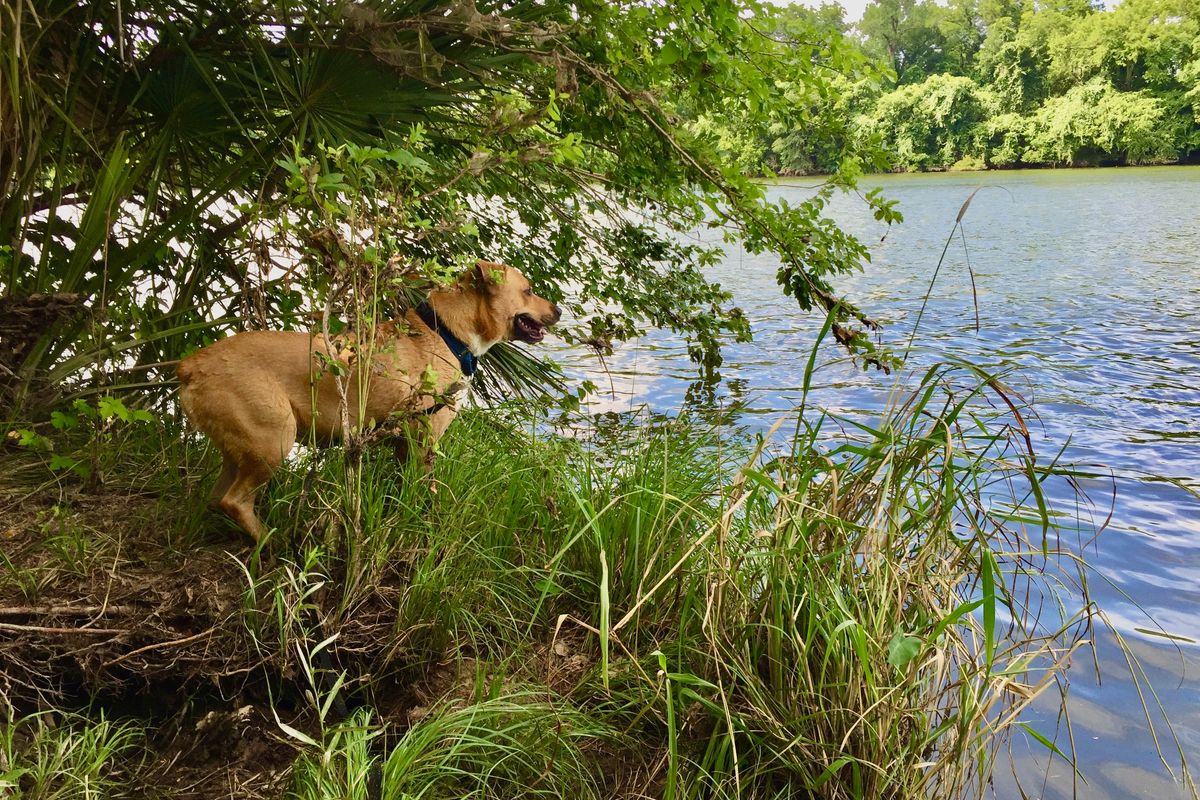 (Katharine Jose/Austonia)
Update 7/10 6:58:
The Austin Watershed Protection Department said in a statement that there is now some preliminary concern about algae found at Red Bud Isle last week, though so far results are not definitive.
---
UT's laboratory "noted the presence, albeit low, of a cyanobacteria species of concern from the sample collected at Red Bud Isle," the statement says. "The species is undergoing further molecular identification, and toxin results are still forth coming."
The department is urging caution: "Conditions can change rapidly at a site. While we wait for test results, people should take extra care at Red Bud Isle."
Original post:

As the summer heats up, bringing with it ripe conditions for a harmful algae bloom, Austin officials said they have started tested local waterways and shared recommendations for how residents can keep their pets safe when going swimming.
Last year, at least five dogs were killed by a deadly blue-green algae bloom in Lady Bird Lake.
With help from UT researchers, the city took water and algae samples Thursday, according to a Friday press release, and should have the first updates about water quality next week.
Samples came from:
Red Bud Isle
Vic Mathias Shores
Festival Beach
Another area, the mouth of Barton Creek, is also being monitored, but the city "did not observe any concerning algae," according to the press release.
Results from these samples will be listed on AustinTexas.gov/algae.
The website also lists symptoms to watch out for in pets after swimming, and asks that residents report their pets getting sick to 311.
Anyone who wants to take their dog swimming in Lady Bird Lake should avoid warm, stagnant water and areas with floating mats of algae, according to the city. Owners should also rinse their dogs after swimming in the lake.
If the city or UT researchers detect potentially harmful algae, updated guidance for keeping dogs safe, including any bans on dogs swimming in the lake, will be posted on that website.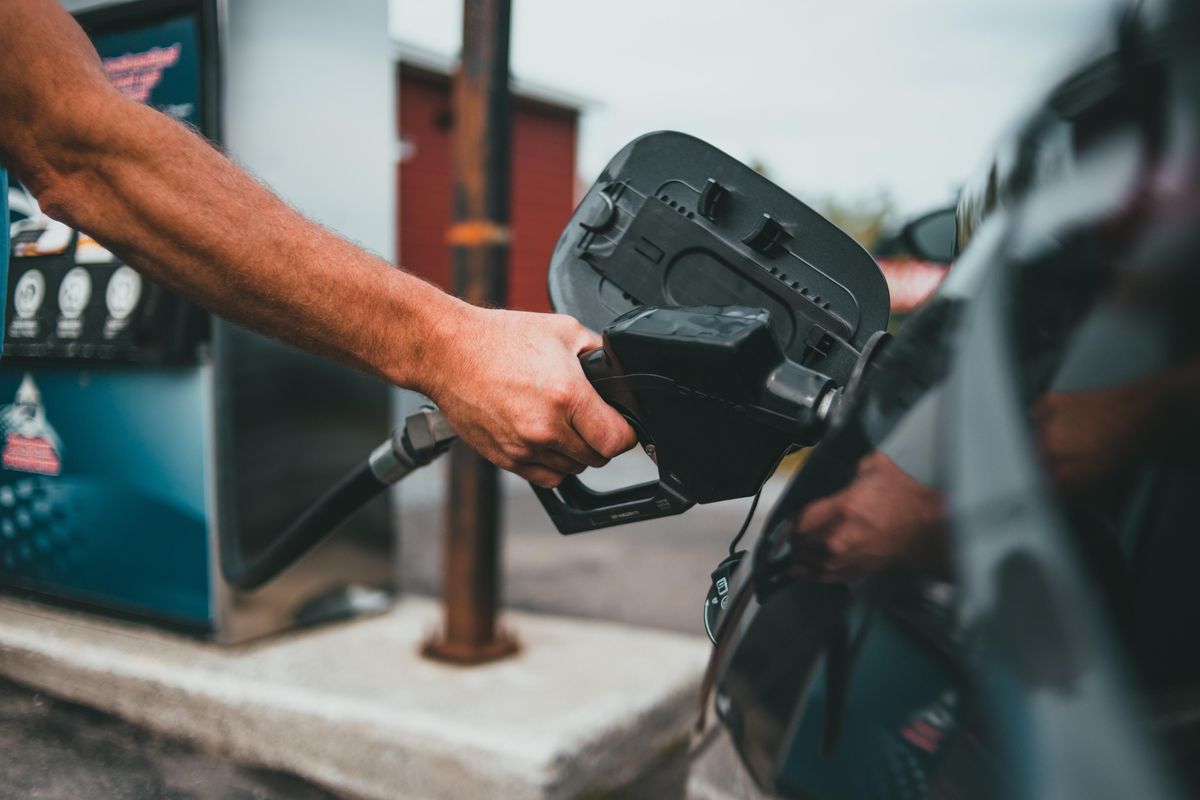 Fuel costs in Austin and across the nation are record high—and they're not going down anytime soon.
Average gas prices in Travis County are sitting a hefty $4.16 per gallon, according to AAA, compared to an average of $2.70 last year. Nationwide, fuel prices are at an average of $4.48 per gallon.
The bill per gallon is the highest ever recorded in Austin but experts don't expect a reprieve anytime soon—GasBuddy head of petroleum analysis Patrick DeHaan said to expect new records on a "near daily" basis.
"There isn't much reason to be optimistic that we'll see a plunge any time soon," DeHaan said, adding to expect prices closer to $5 by the end of the week.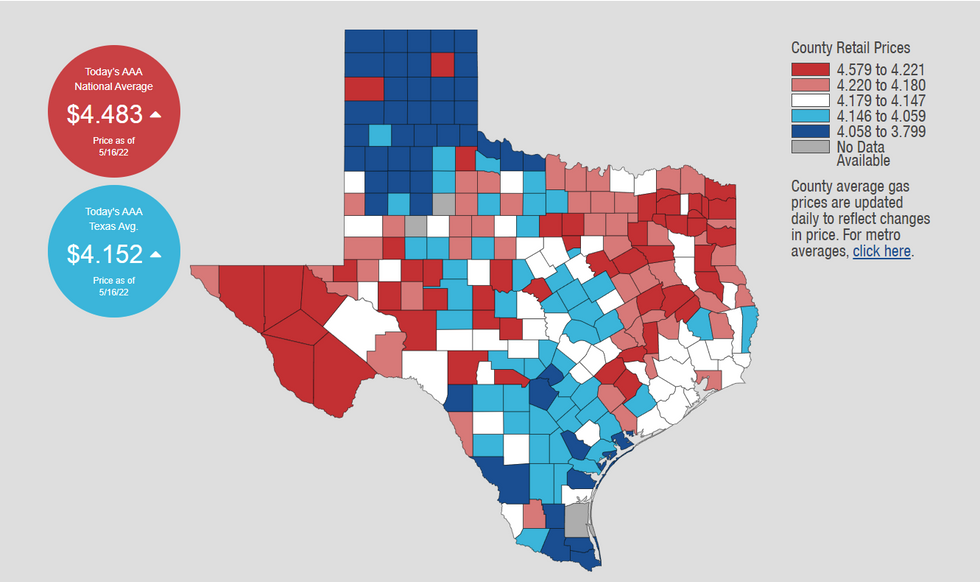 Why are prices climbing? DeHaan says to blame low inventory combined with high demand, more expensive blends and warming temperatures jump-starting "driving season."
While gas prices are marginally cheaper in Williamson and Hays Counties, between $4.12-$4.13, surrounding counties are locked into the same price range.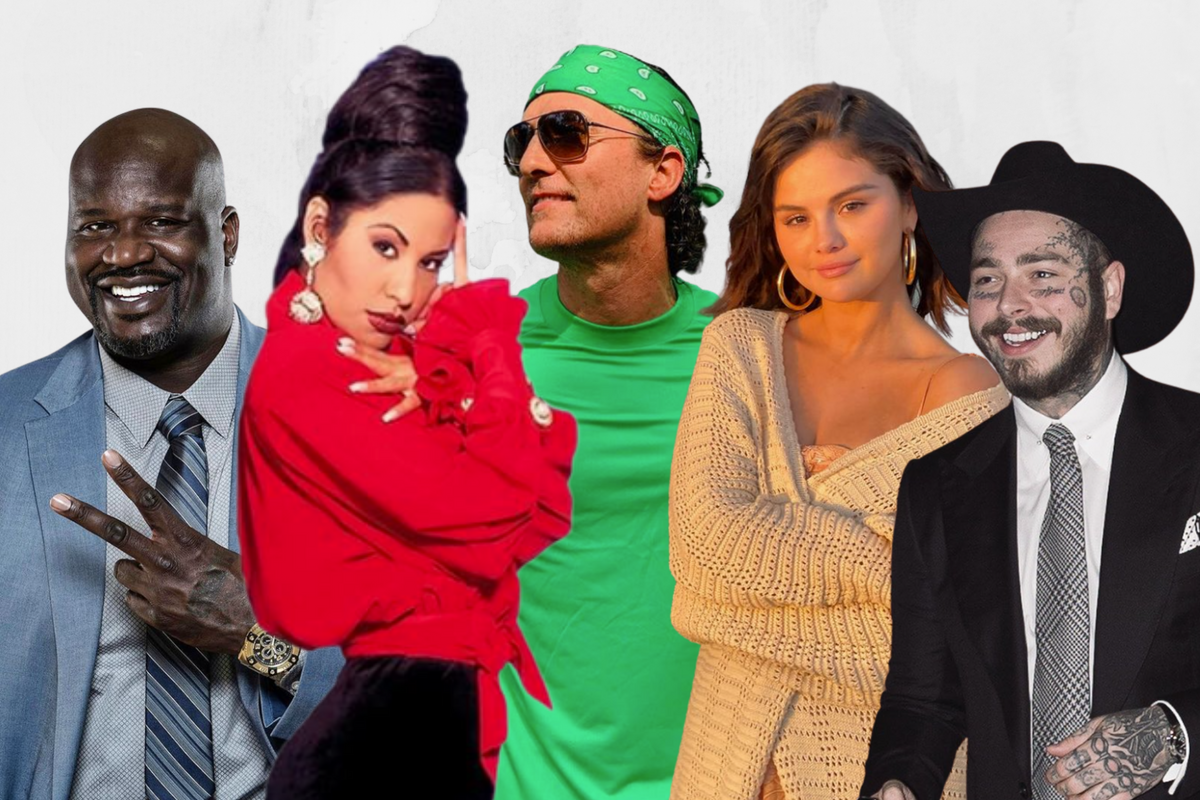 Texas has been home to some of the country's biggest celebrities of all time—think Amarillo resident Georgia O'Keeffe, Lubbock's Buddy Holly and Corpus Christi's famous singer Selena.
The Pudding's People Map of the U.S., which shows each city's "most Wikipedia'ed" resident, placed celebrities from all walks of life on the Texas map. As for Central Texas celebrities, there are some interesting (and not so surprising) names on deck.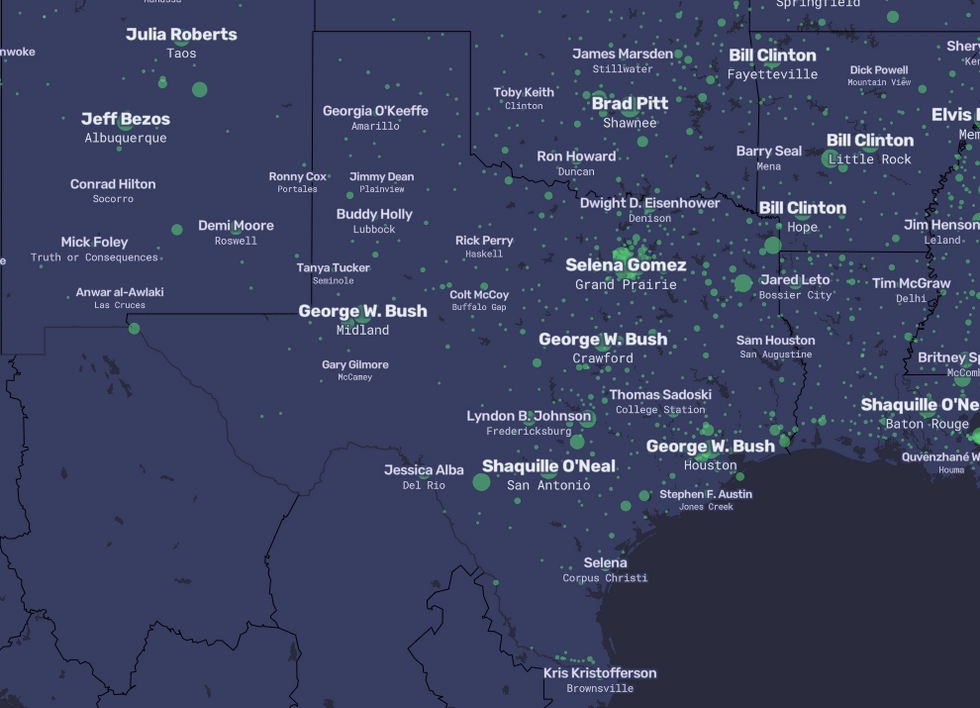 (The Pudding)
Proving that Austin is "alright, alright, alright," Minister of Culture Matthew McConaughey is both Austin's and Uvalde's top Wikipedia'ed resident. McConaughey, who was born in San Antonio adjacent Uvalde, has deeply ingrained himself in Austin by studying Radio-Television-Film at UT Austin, starring in the Austin-filmed movie "Dazed and Confused" and investing in Austin FC.
Heading down just a few miles south, San Marcos claimed former president Lyndon Baines Johnson as Texas State University's most famous alumni, who graduated in 1930, and was also named in Fredericksburg. LBJ wasn't the only ex-president on the map—George W. Bush was listed as the top resident in Dallas, Midland, Houston and Crawford.
You'll see some other names with ties to Austin strewn around the state: Janis Joplin in Beaumont and Port Arthur; Stone Cold Steve Austin in Victoria and Edna; Dan Rather in his hometown of Wharton; and Waylon Jennings in Littlefield.
Venturing outside of the central areas, there are big celebrities who call Texas Home. Actress and artist Selena Gomez dominated search traffic in her hometown of Grand Prairie, musical artist Post Malone was most "Wikipedia'ed" in Grapevine, and Shaquille O'Neal was named in the city where he went to high school, San Antonio.
Plus, Thomas Haden Church, Angela Kinsey, Jessica Simpson, Chuck Norris, Roy Orbison, Ron White, Jessica Alba, Colt McCoy, Jimmy Dean and Johnny Manziel all had at least one city covered on the list.
Where's Texas' newest resident, Elon Musk? You'll find him still in Los Angeles, as his foray into Texas living has just begun.
Click here
to view the full map.